For city dwellers faced with the hustle and bustle of a rapid-paced lifestyle, to be able to retreat into your own serene sanctuary at the end of the day – one in which you can truly relax and rejuvenate – is of paramount importance.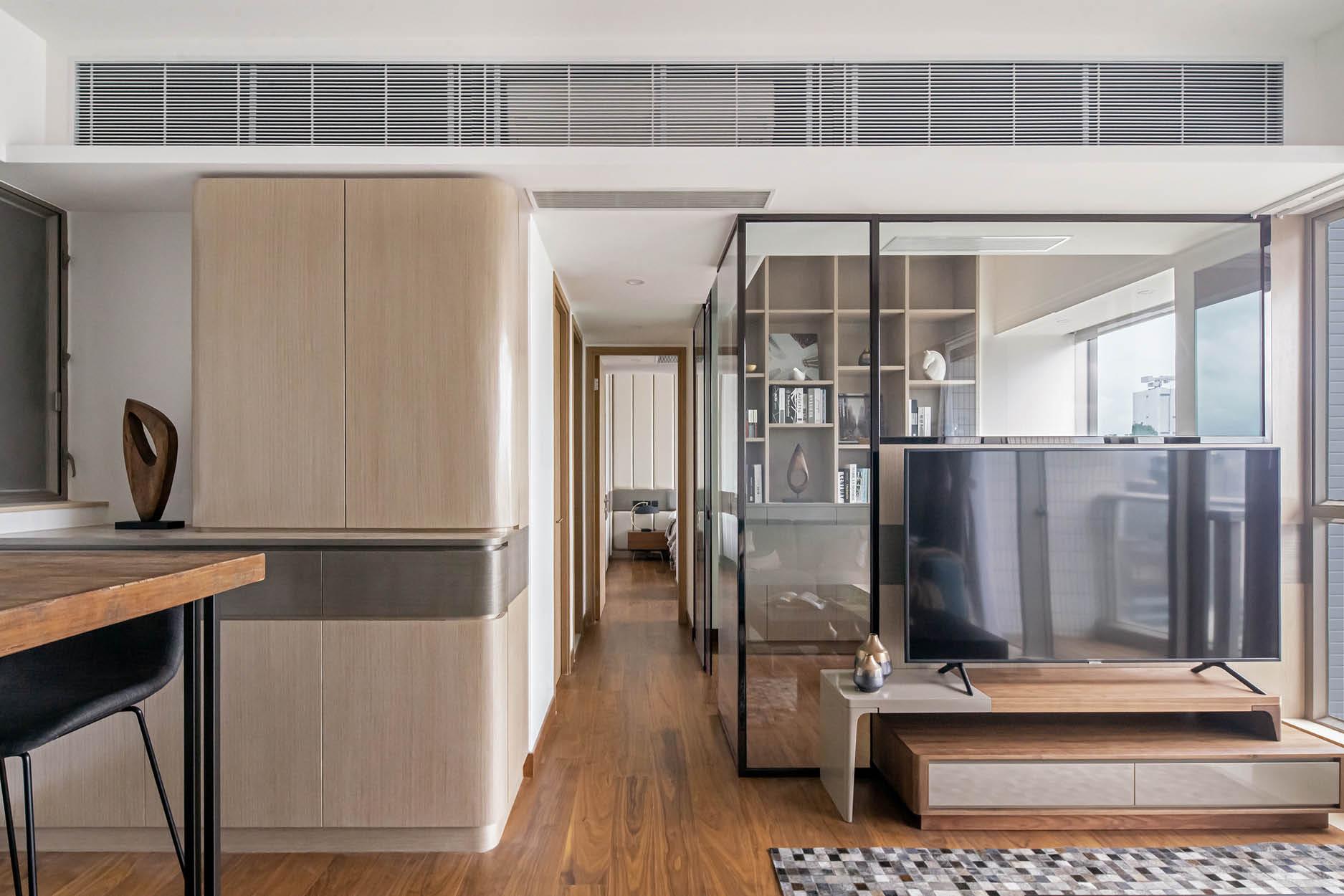 Because of that, urbanites these days have raised expectations of how their homes should look and feel, especially with the idea of luxury no longer just defined by swathes of flashy gold or the most expensive furniture. Hong Kong-based design and architectural firm Parti Limited, helmed by founder Kelvin Kong, recently conceived an sophisticated residence for a young married couple who moved to Hong Kong from Taiwan for work a few years ago. "Their home in Taiwan was actually much larger," says Kelvin. "Our mission was to transform this new space with a highly flexible layout that fully utilises every corner – and to ultimately create for them an airy, luxurious yet cosy living atmosphere."
Adorned in a neutral-hued colour palette that instantly induces a sense of harmony, the 760sqft home has been carefully designed by Kelvin and his team to best facilitate the couple's ideal lifestyle. "They don't have children, so the home's spatial layout adopted a freer and less restricted approach; we were also able to also take out excessive dividers."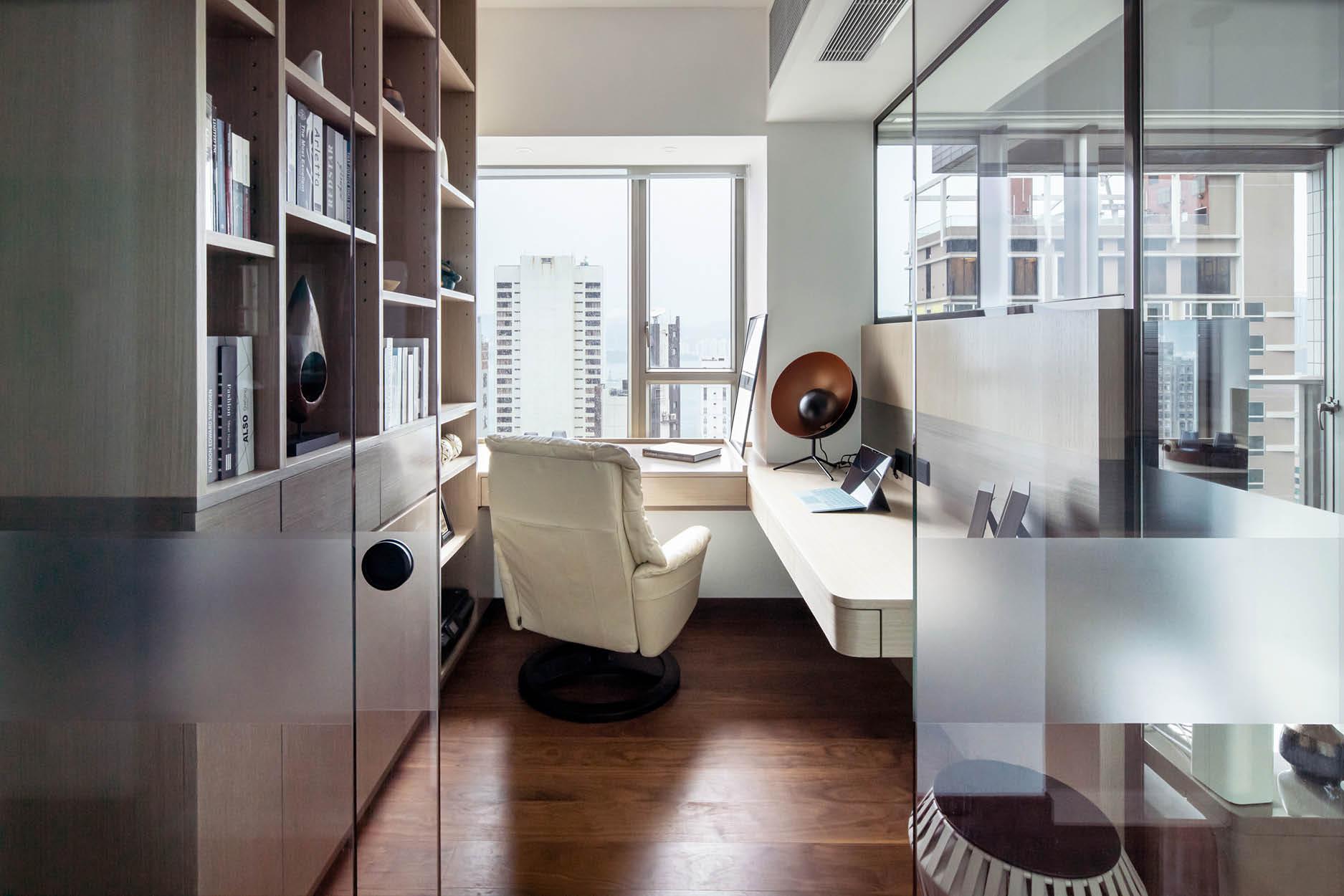 One of Kelvin's key modifications to the apartment was replacing the study's traditional concrete walls with floor-to-ceiling transparent glass and converting it into a light-drenched, energising work corner. The space not only offers an understated transition between the living areas and bedrooms, it also greatly enhances the home's visual flow and sense of space. "We also recommend clients to expand their master bedroom by connecting it with one of the bedrooms; this leaves room for a much bigger walk in closet which clients always love," adds Kelvin.
The home's overall soft aesthetic is elevated by the undulating curves and elegant flowy lines of the furniture which eliminated the typical sharp edges and corners. "Creating round-edged furniture is a big challenge for craftsmen," explains Kelvin. "As every single piece is tailor fitted and custom made for each client, the process requires great collaboration of these highly skilled workers.
Because each pocket of space in the home boasts their own unique purpose and character, Kelvin has incorporated plenty of subtle yet pivotal design elements to give the home an aesthetic cohesiveness. "When you look closer, you will discover a long dark wooden strip that weaves through all areas of the apartment – along which we have placed plenty of unique furnishings and décor elements such as cabinets, storage racks, door handles, light switches and sockets – this helps to tie these seemingly disparate elements together within a harmonious, restful space."
See more of the home from the photo gallery below: