If you've been playing Animal Crossing recently, you might have been drawn into Cottagecore - an aesthetic inspired by a romanticised interpretation of a simple, agricultural life, offering an escape from today's stressful world.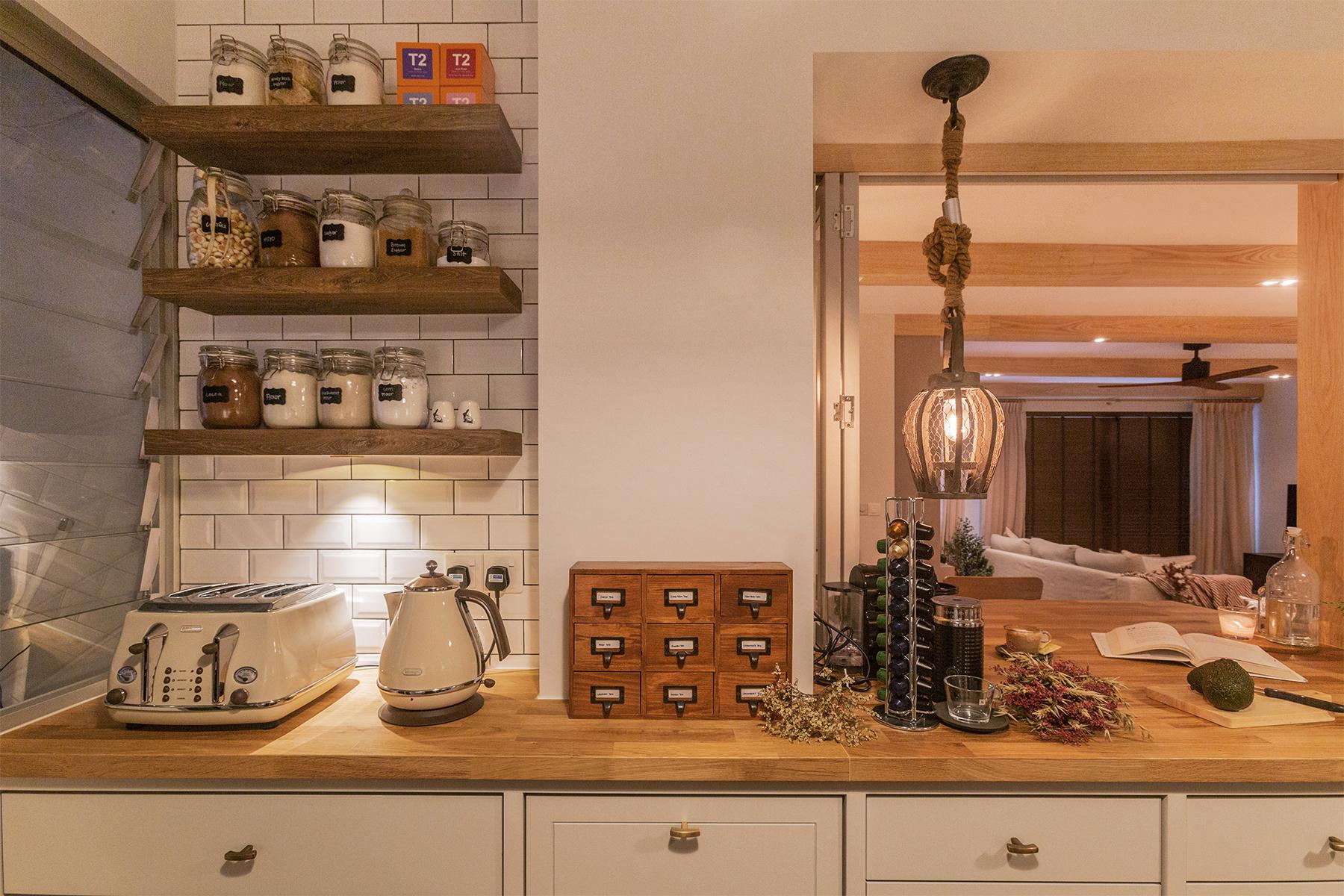 The homeowners of this brand new 3-bedroom government flat wanted a home which is hidden from the city, a utopia which makes them feel like living in a countryside cottage. To turn their bare 1,200 sq ft apartment into their dream house, they enlisted the help of designed design and built company
Hall Interiors
.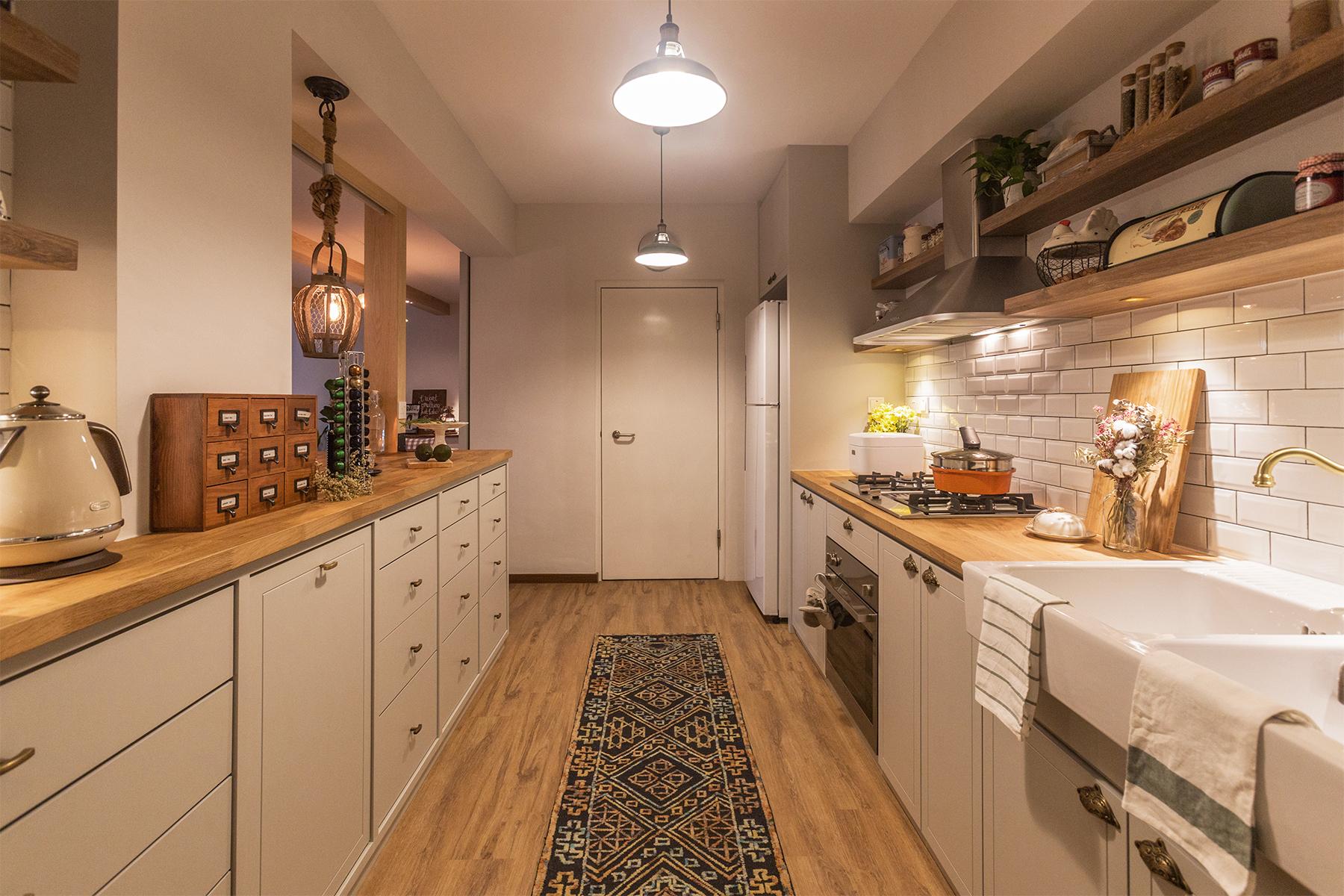 "The homeowners are in their early thirties, a lovely couple with a lot of fun and they care about their future home a lot!" say the designers from Hall Interiors. "They enjoy hosting friends and family. They love cooking but wanted to keep an eye on the living room and the interaction there."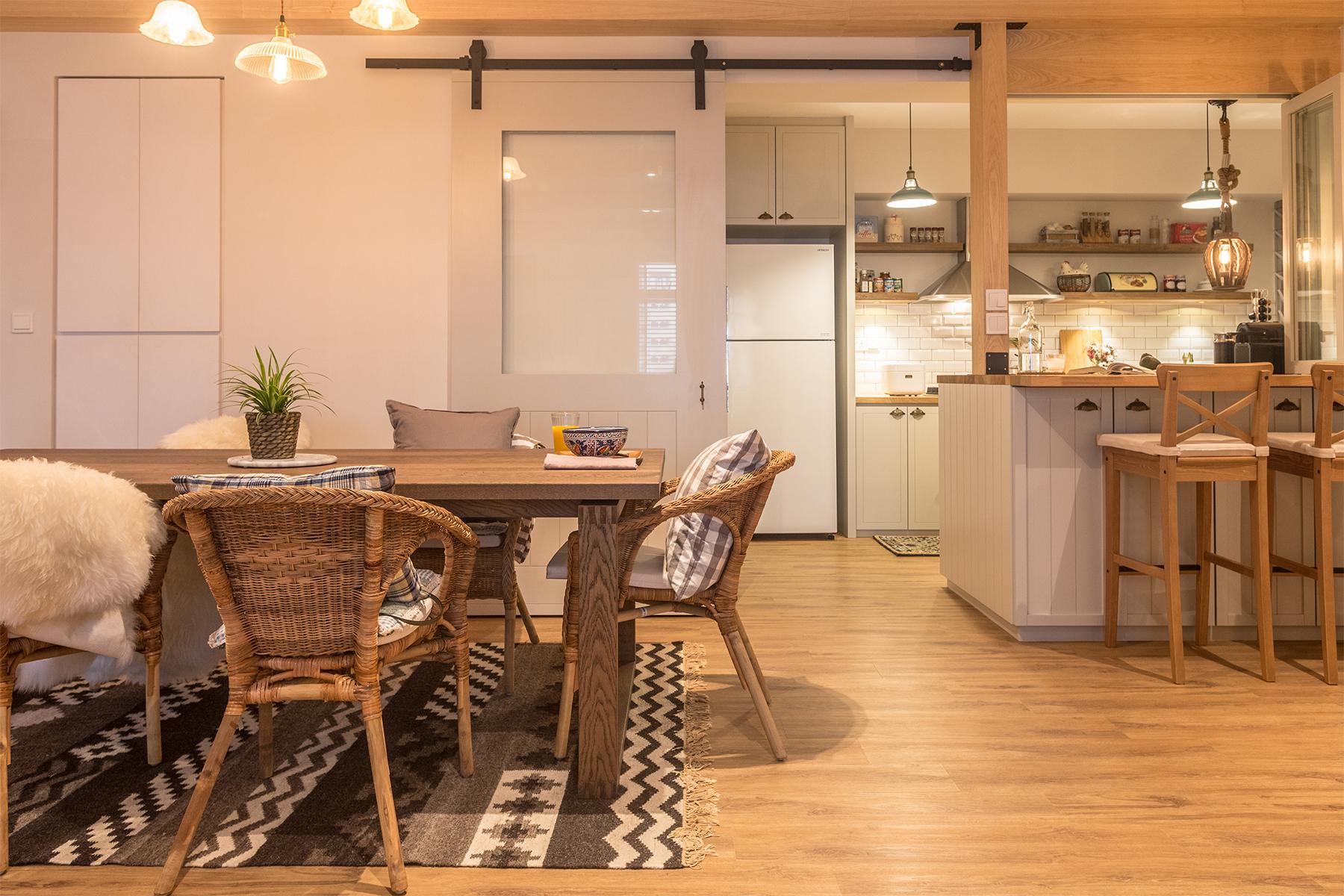 The countryside concept of the house leans towards a European style, which involves lots of pinewood and various softwood selections. "But knowing that the weather in Singapore is wet and humid, it restricts us to using those materials, especially in the bathroom," add the designers.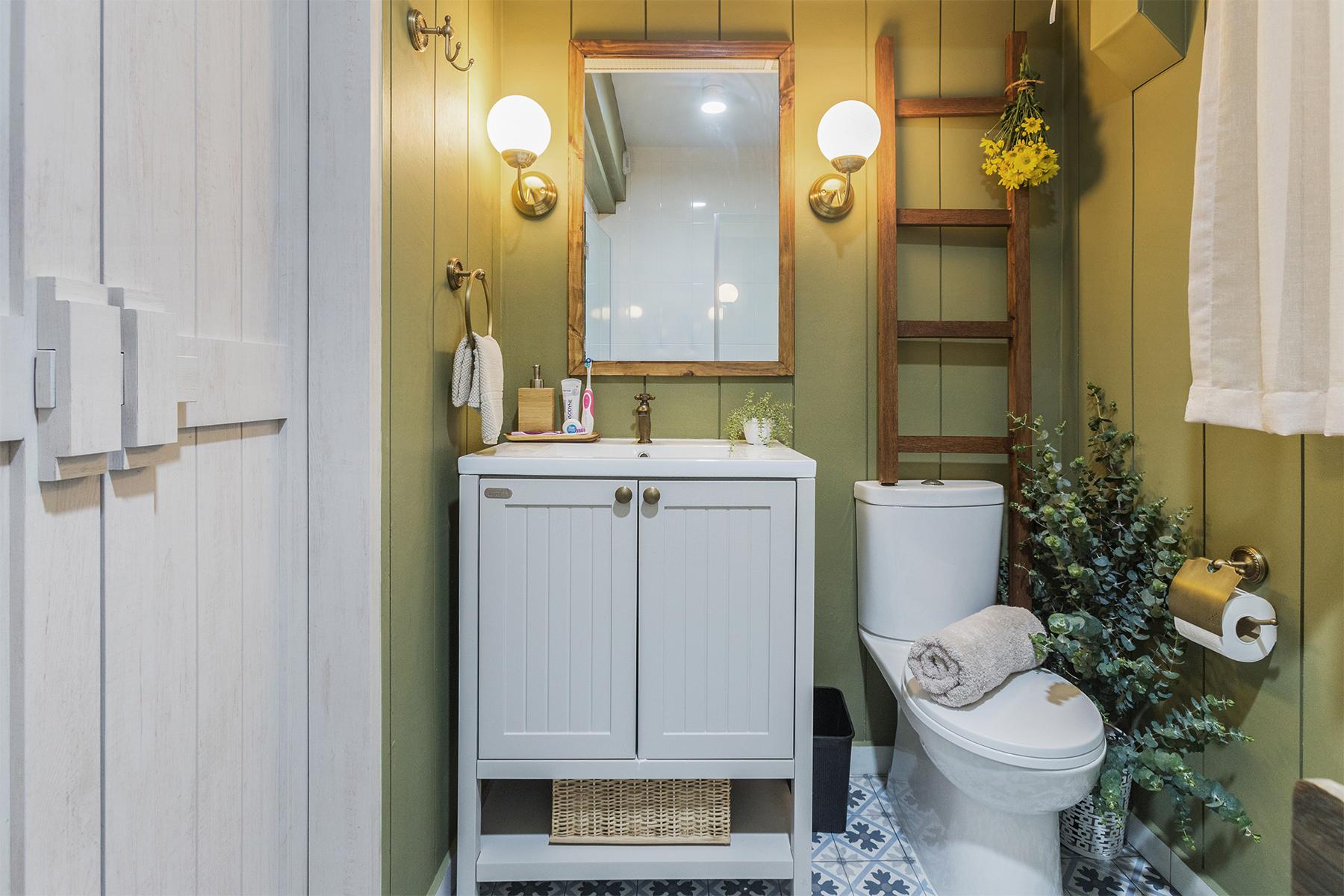 To overcome this, the design team created detailed lines and used cement to mimic the look of wood panels to improve the durability of materials. Extra effort is also spent on small details on the finishing of the handles, floor trap and sourcing loose furniture that are rare in Singapore. The beams in the living room not only add to the image of a cottage with the exposed wood structure, but they also cover up the wires and pipes without lowering the ceiling height of the house.
"Lots of people may think that's not important, but it is a very important detail to bring out the soul of the concept," explain the designers. "We're glad that the homeowners are on the same page and we put lots of effort to shop and search, importing them from overseas and custom made the coffee table, doors and side tables so as to not lose the aesthetic of the concept."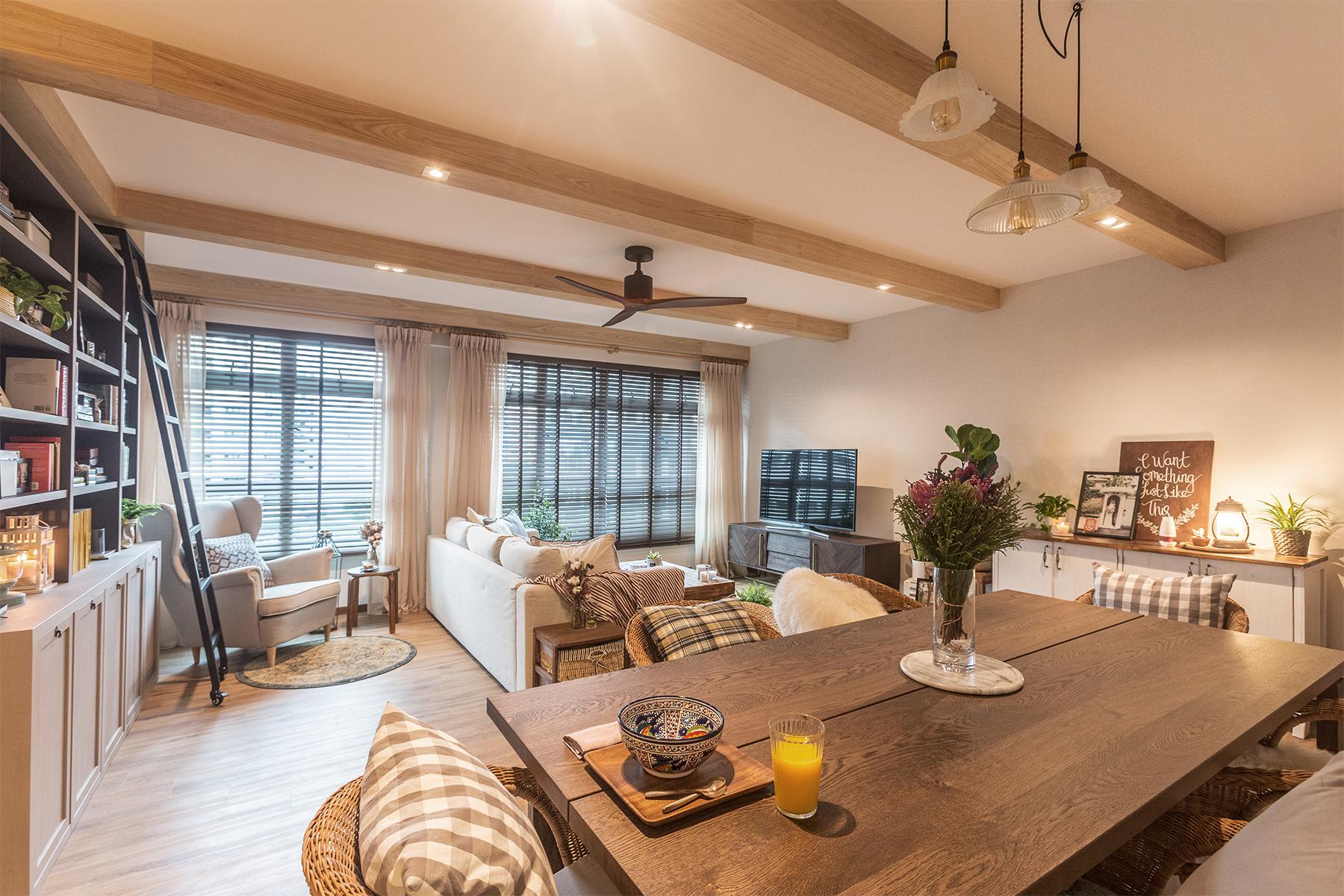 As the couple are home once in a while, they wanted the study room to be accessible to the bedroom so they can spend time in the same room to do work. "We knocked down the walls of the two rooms to create one big master bedroom, and installed shelving in between the bedroom and study. This was so that they can communicate to each other but still able to convert either room into a private area when they needed to be alone," share the designers.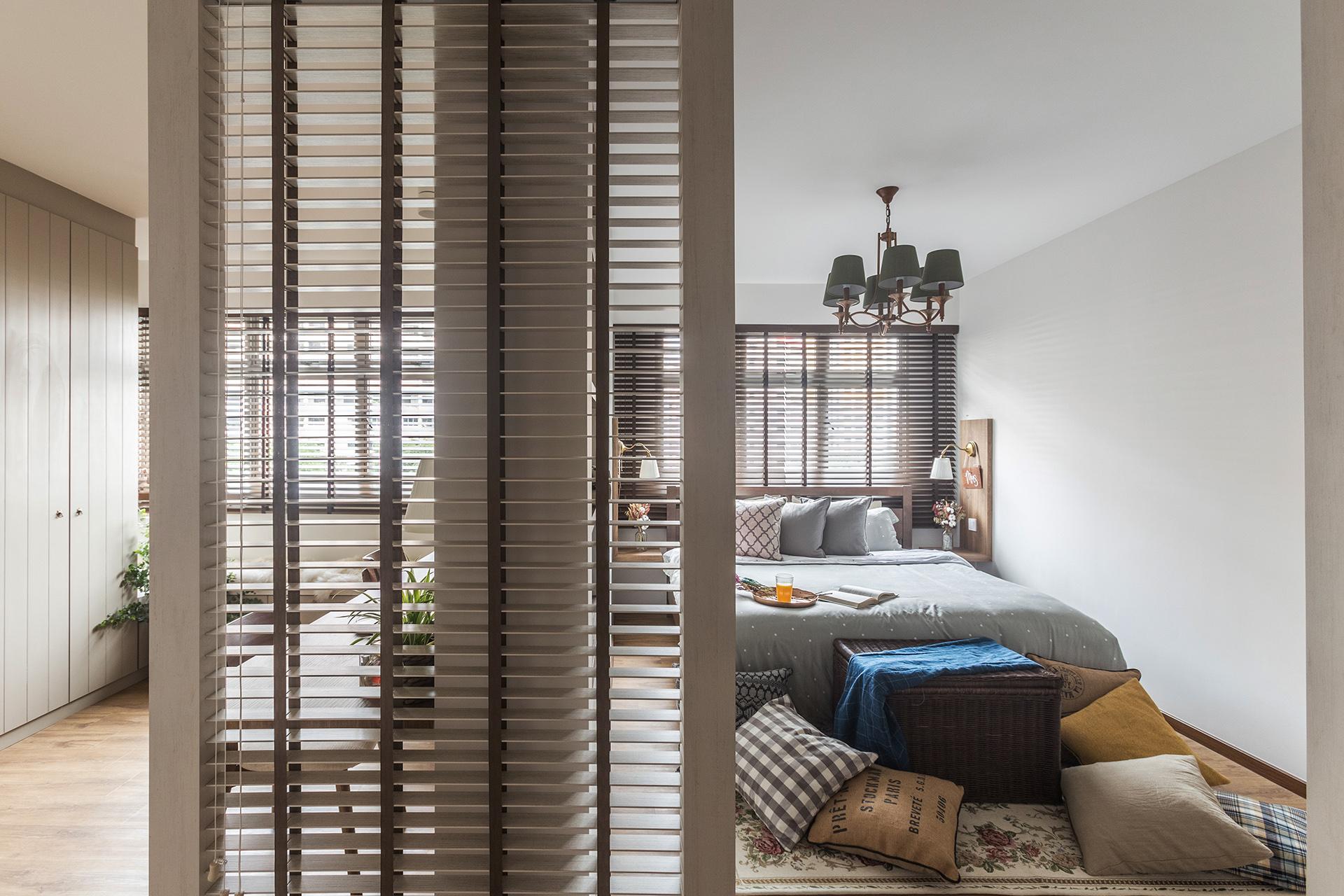 This study room also doubles as a dressing room, fulfilling the wife's preference for a walk-in wardrobe area with limited rooms. Other than making the space more interactive, the two massive sliding doors also allowed them to only keep one air conditioning unit on and save energy.