The serenity and simple beauty of this 1,300-sq. ft. suite sets the tone for a relaxing atmosphere for the busy metropolitans.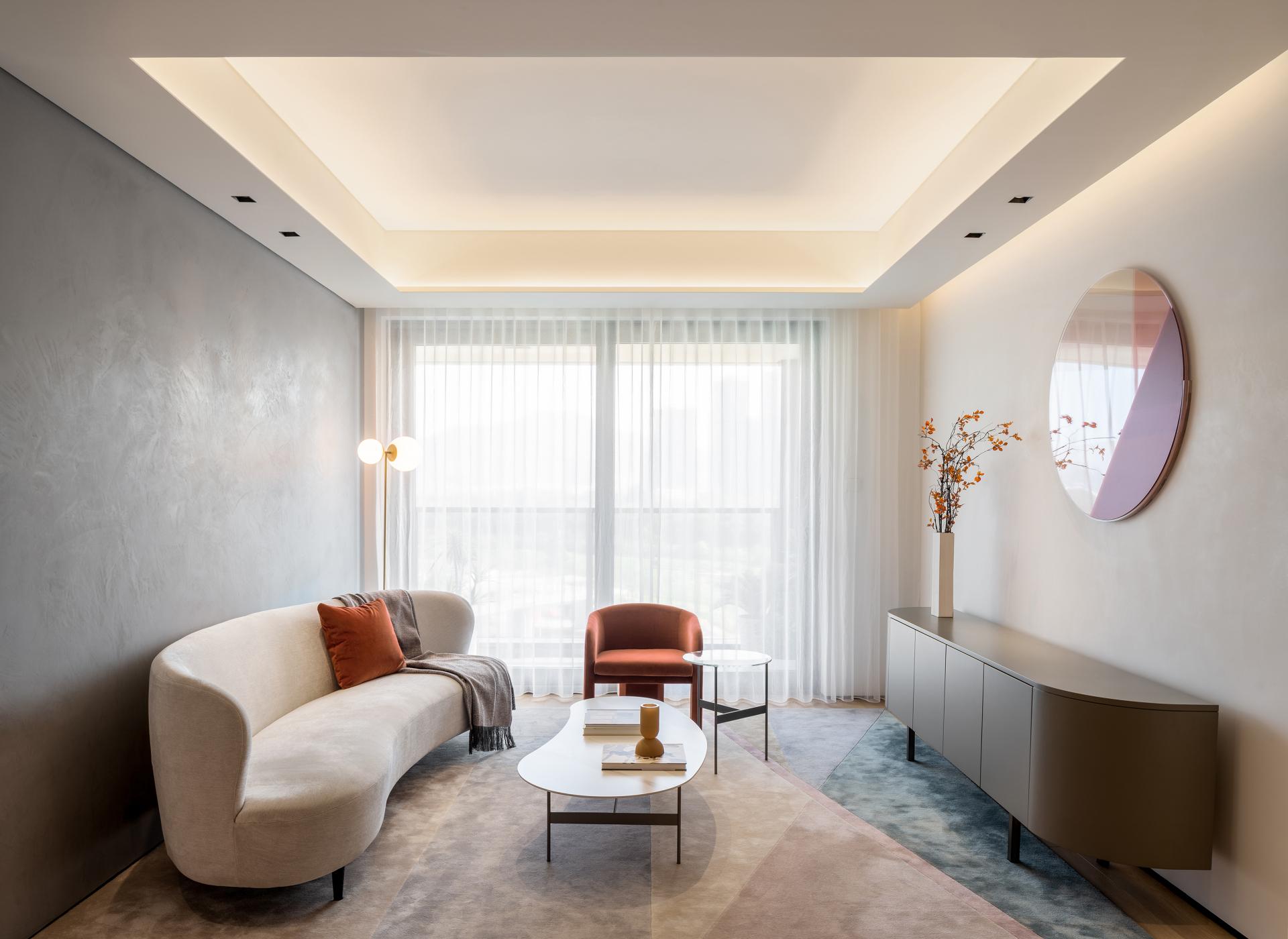 The design team at Mason Studio believes that combining minimal yet refined details is conducive to creating the ultimate sense of elevated luxury. Runxi Residence, located in a tranquil riverside locale in Shenzhen, encapsulates the studio's approach to home design. Consisted of four 60-storey towers, the residence caters specifically to a diverse demographic of young couples and multi-generational families.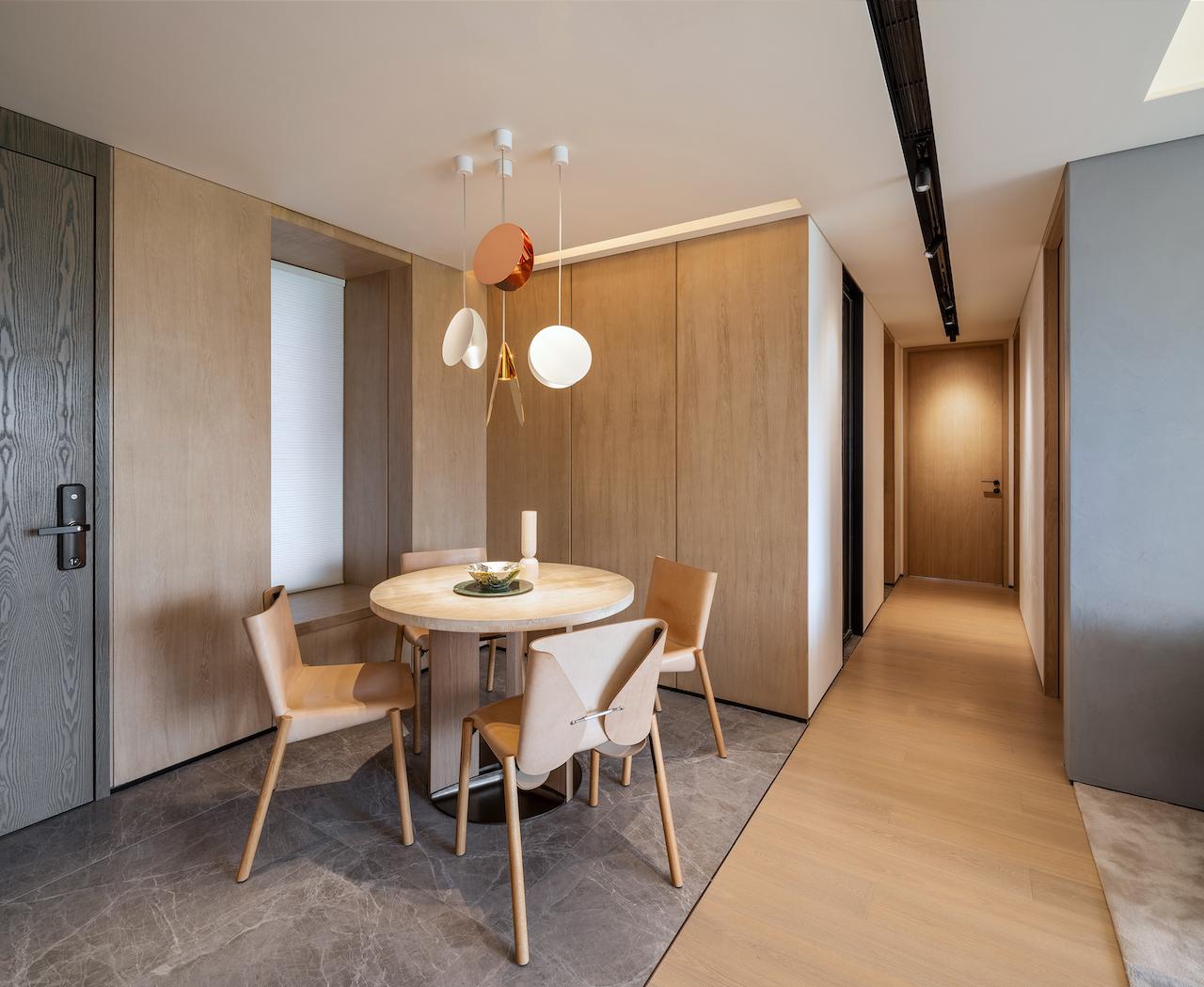 Zeroing in on the design, the 1,300-sq. ft. suite centers around a light and airy palette and incorporates a mix of subtle neutral tone that is punctuated with eye-catching accents, including unique lighting fixtures, sculptural art installations and feature walls.
The boundary-pushing approach aims to challenge the traditional notion of luxury in the housing market – incorporating lighter tones is one of the vehicles. The understated style is manifested in the custom wood paneling, a neutral kitchen, subtle marble detailing and the hand-crafted plaster wall treatments integrated throughout the home.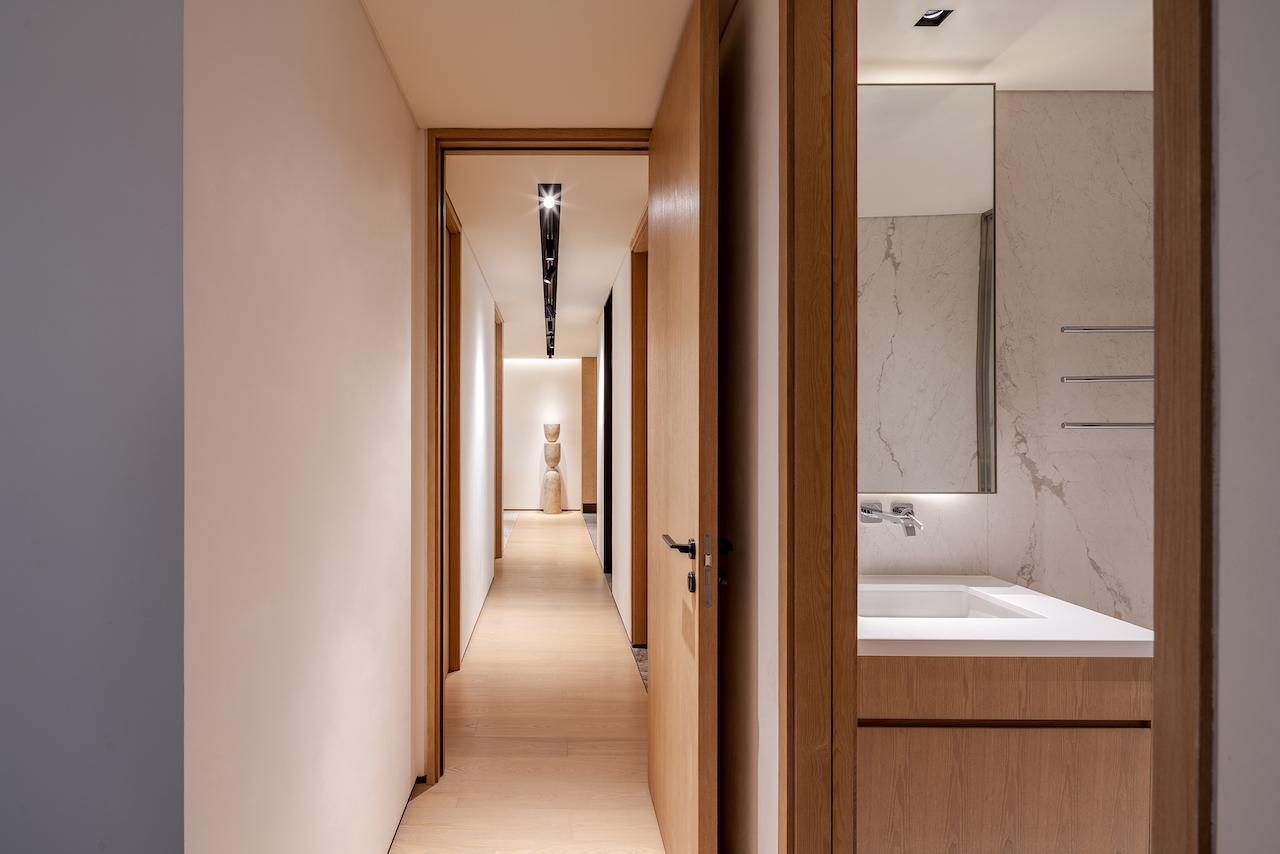 By cutting down on unnecessary clutter, it creates a sense of harmony and consistency throughout each space, turning the abode into a serene sanctuary where its residents can kick back and unwind. Additionally, textured finishes and simple but stand-out furnishings add to the overall harmony and calmness.