This Moscow home goes all out with its Soviet-style modern interior design.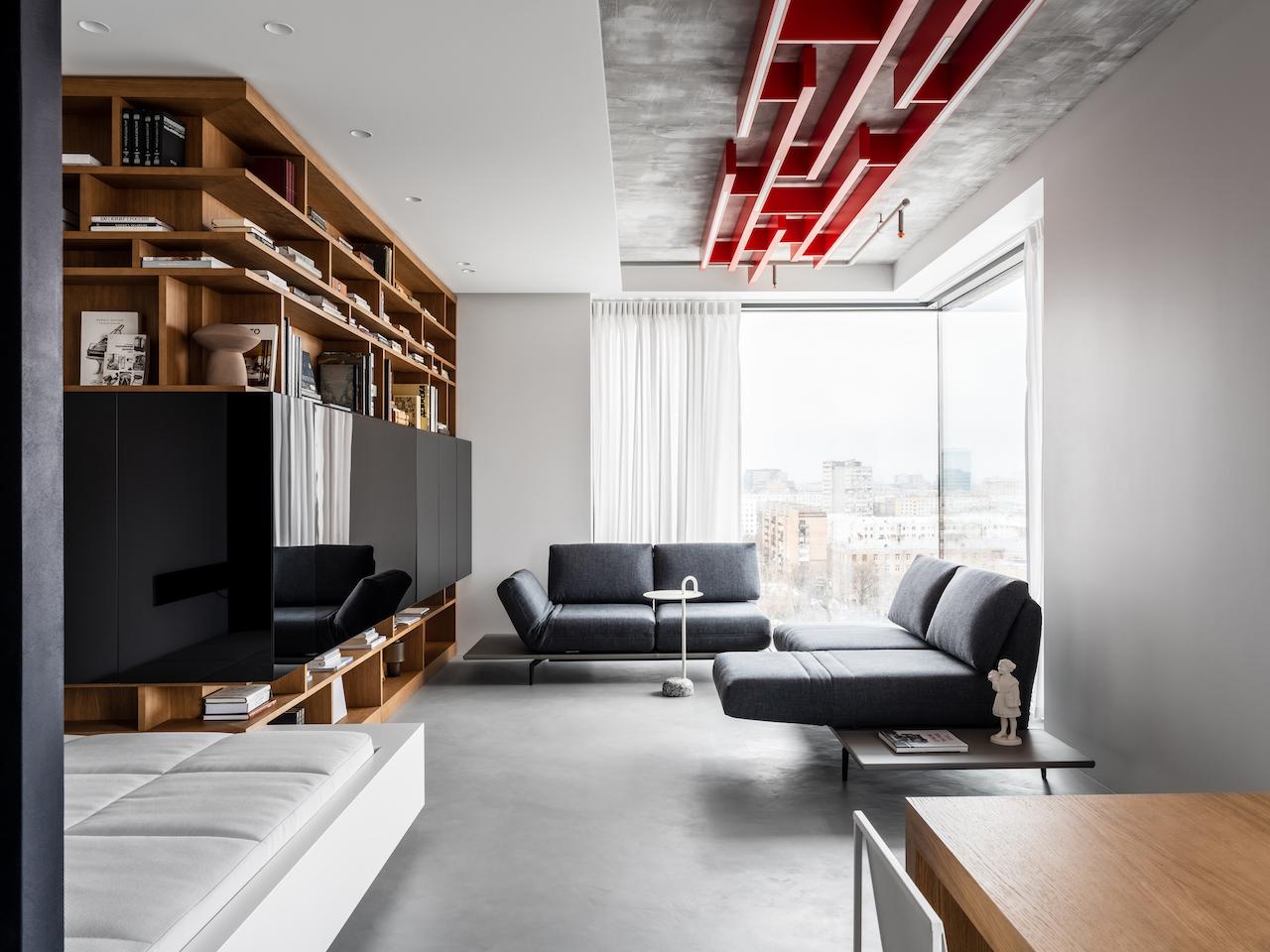 Russian architecture company NIDO Interiors has recently designed a house that combines modern and classic beauty. This 107-square-meter unit in Moscow is a combination of art and literature. The owner is not only an auctioneer, but also an avid art collector who has a penchant for the avant-garde artworks by Soviet artist, sculptor and photographer Alexander Rodchenko. In his home, he'd like to journey through time and space through merging the old with the new.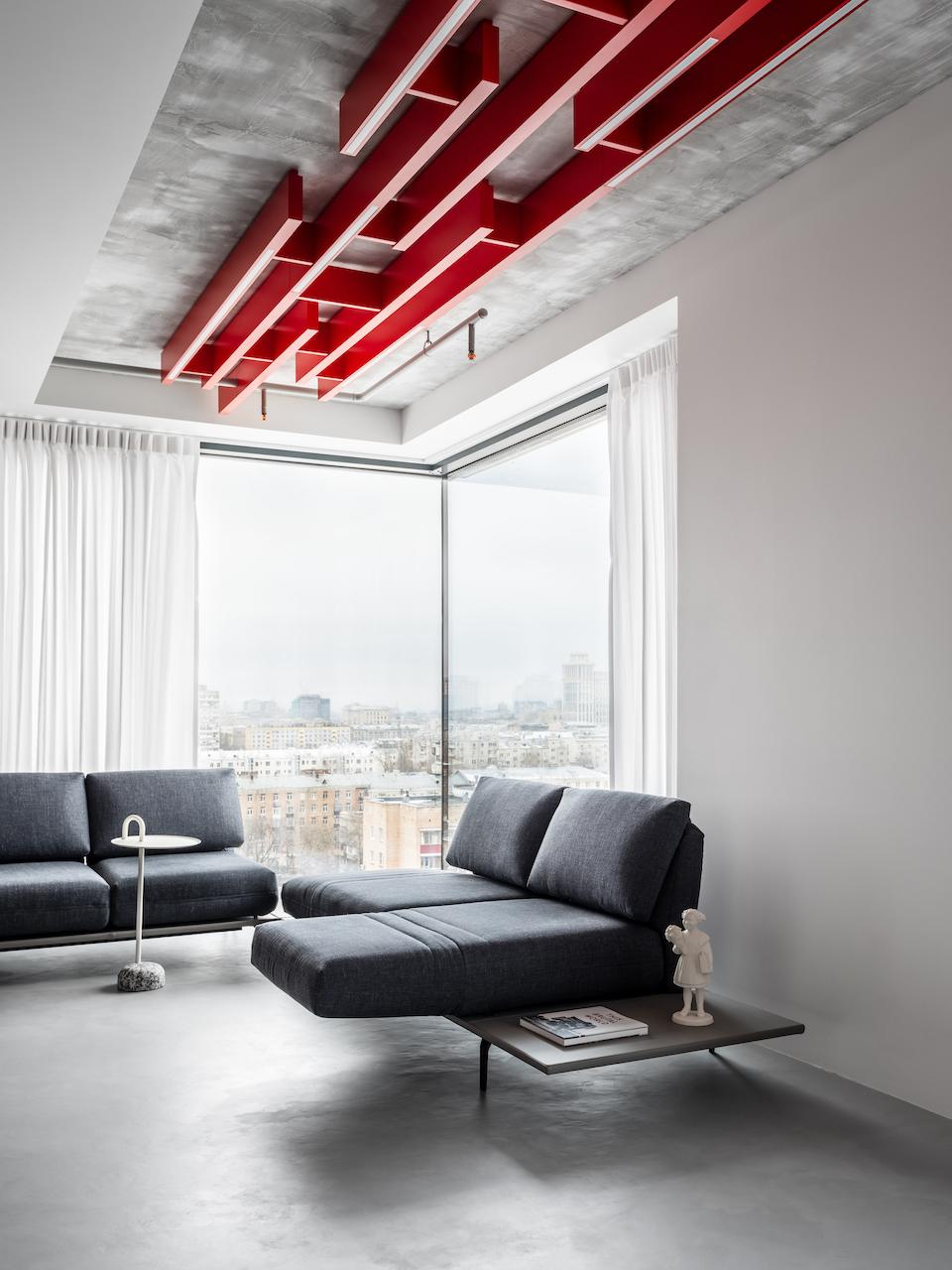 Stepping into the house reveals a living room filled with geometric decorations. The biggest highlight is the red decorations on the ceiling that look like rails, immediately catching the eyes and attention of anyone who walks through the front door.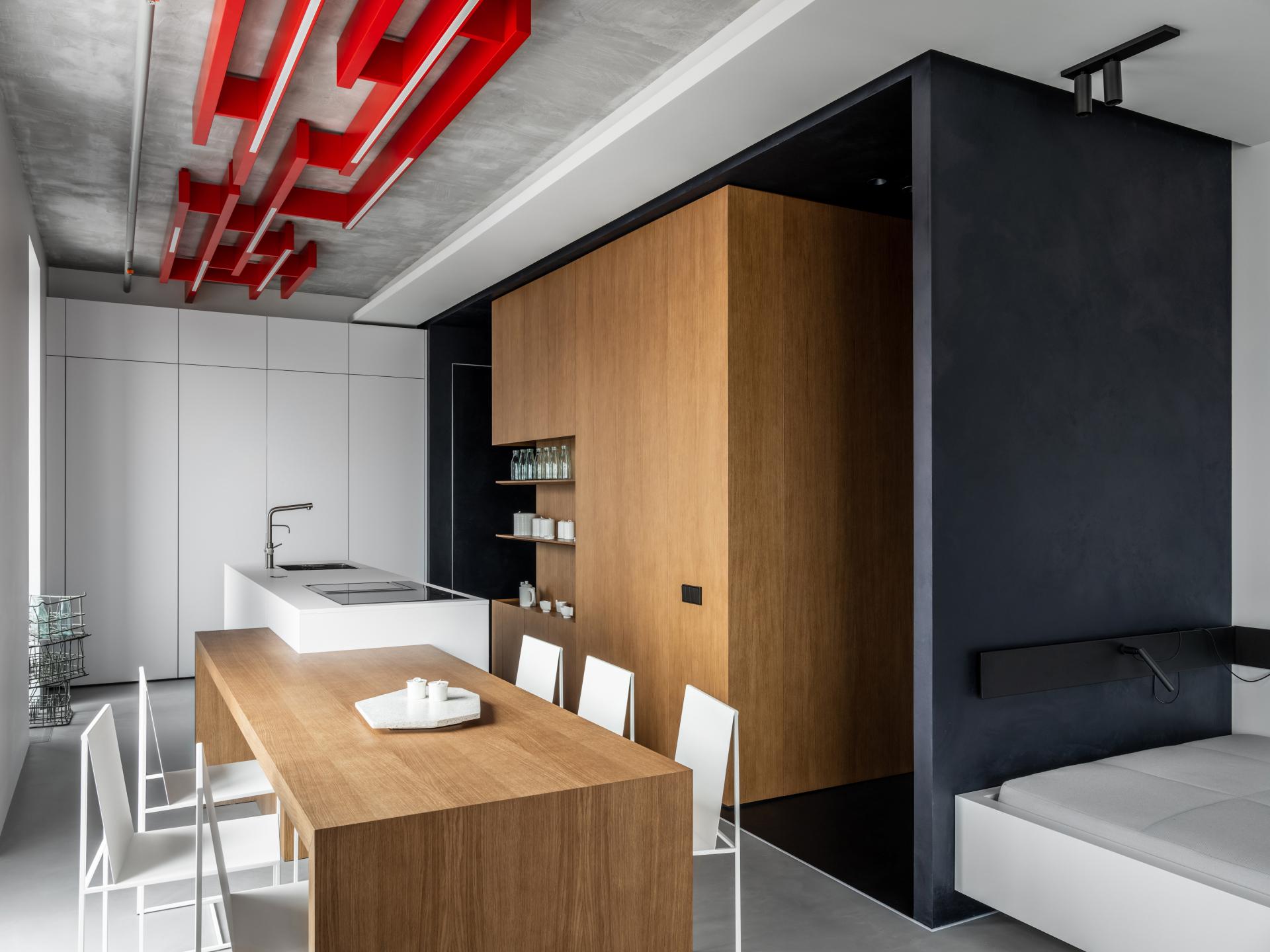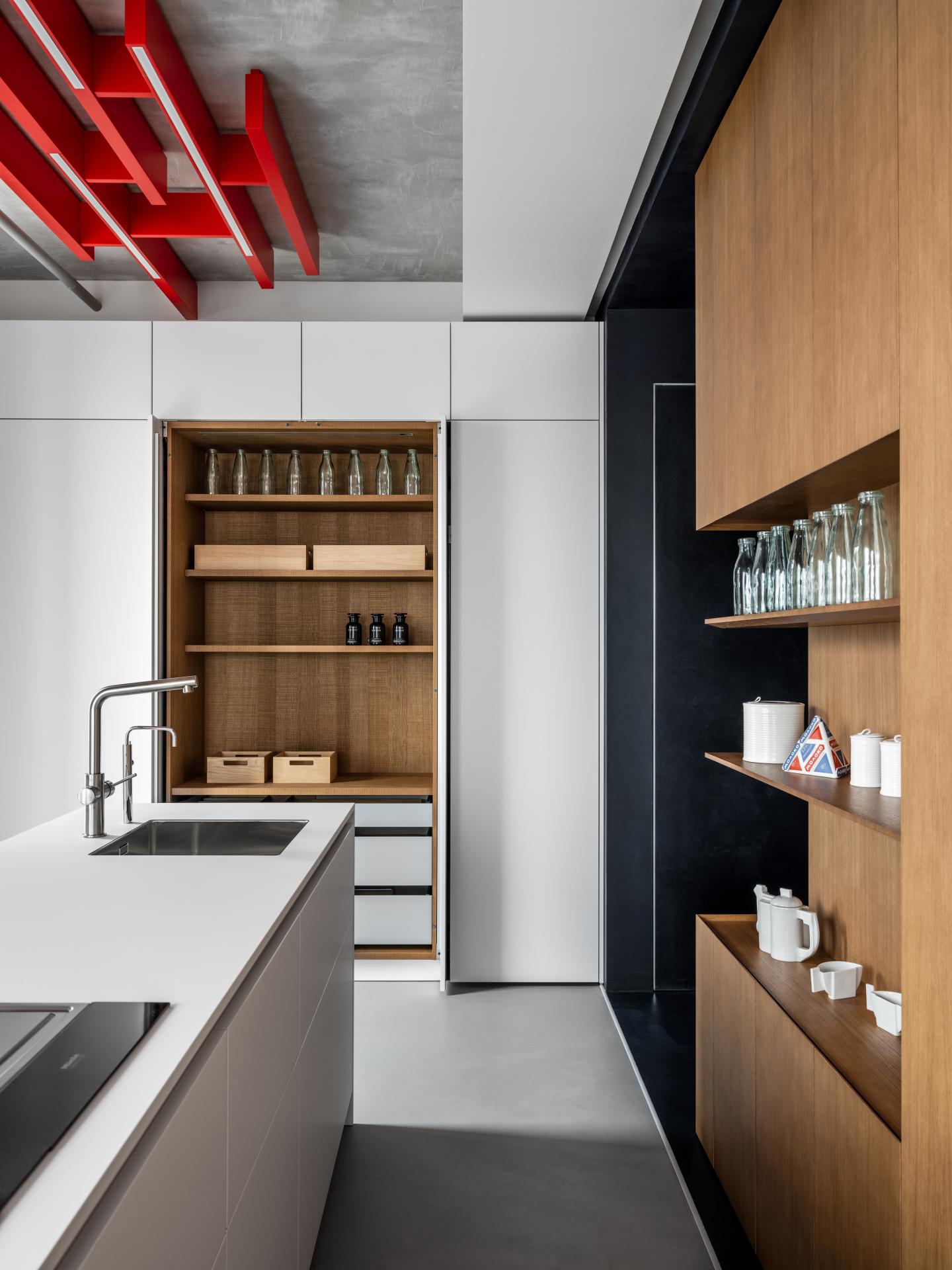 The dining room, with grey and white as the main tone, surprisingly matched with the red decorations.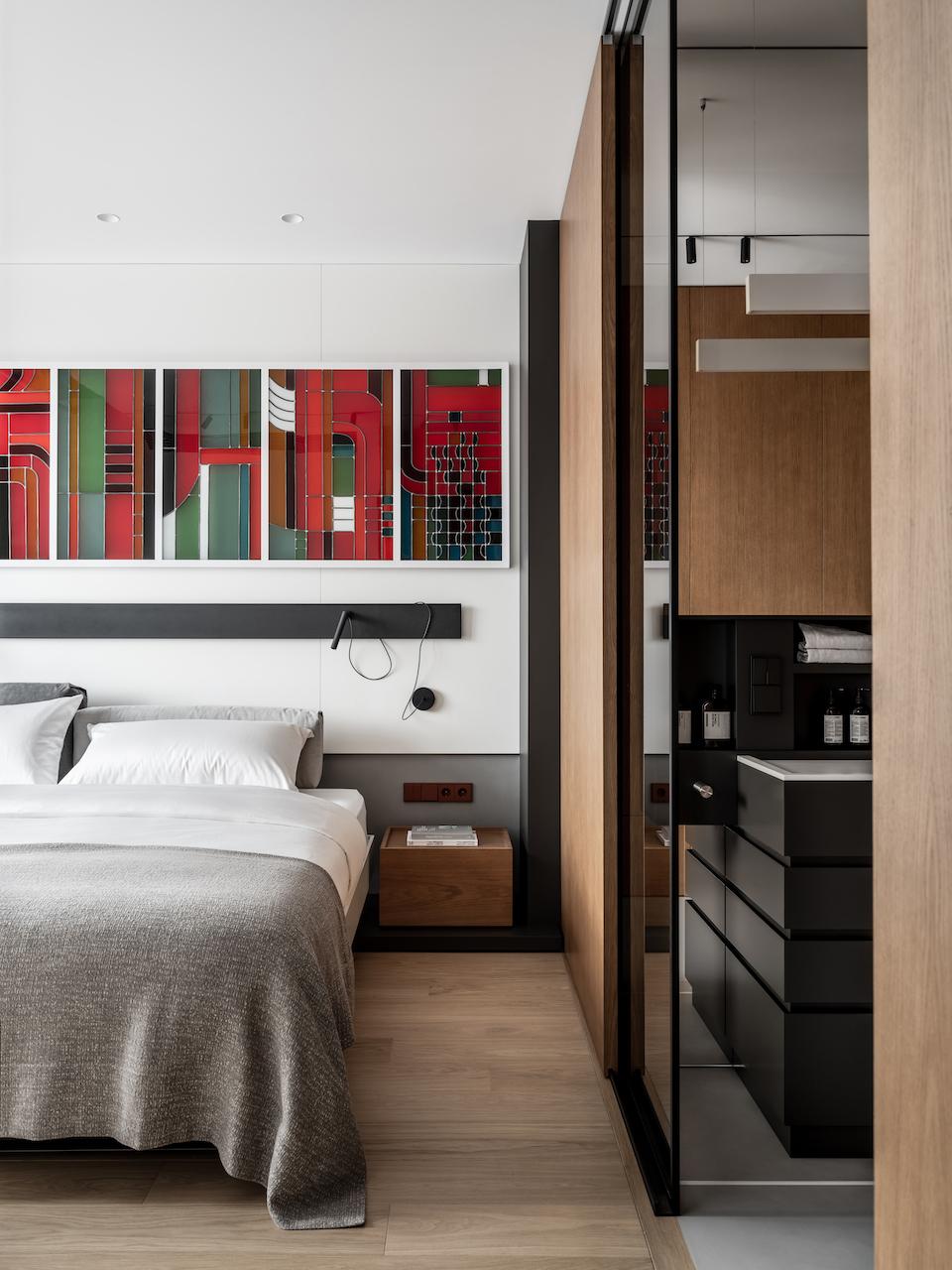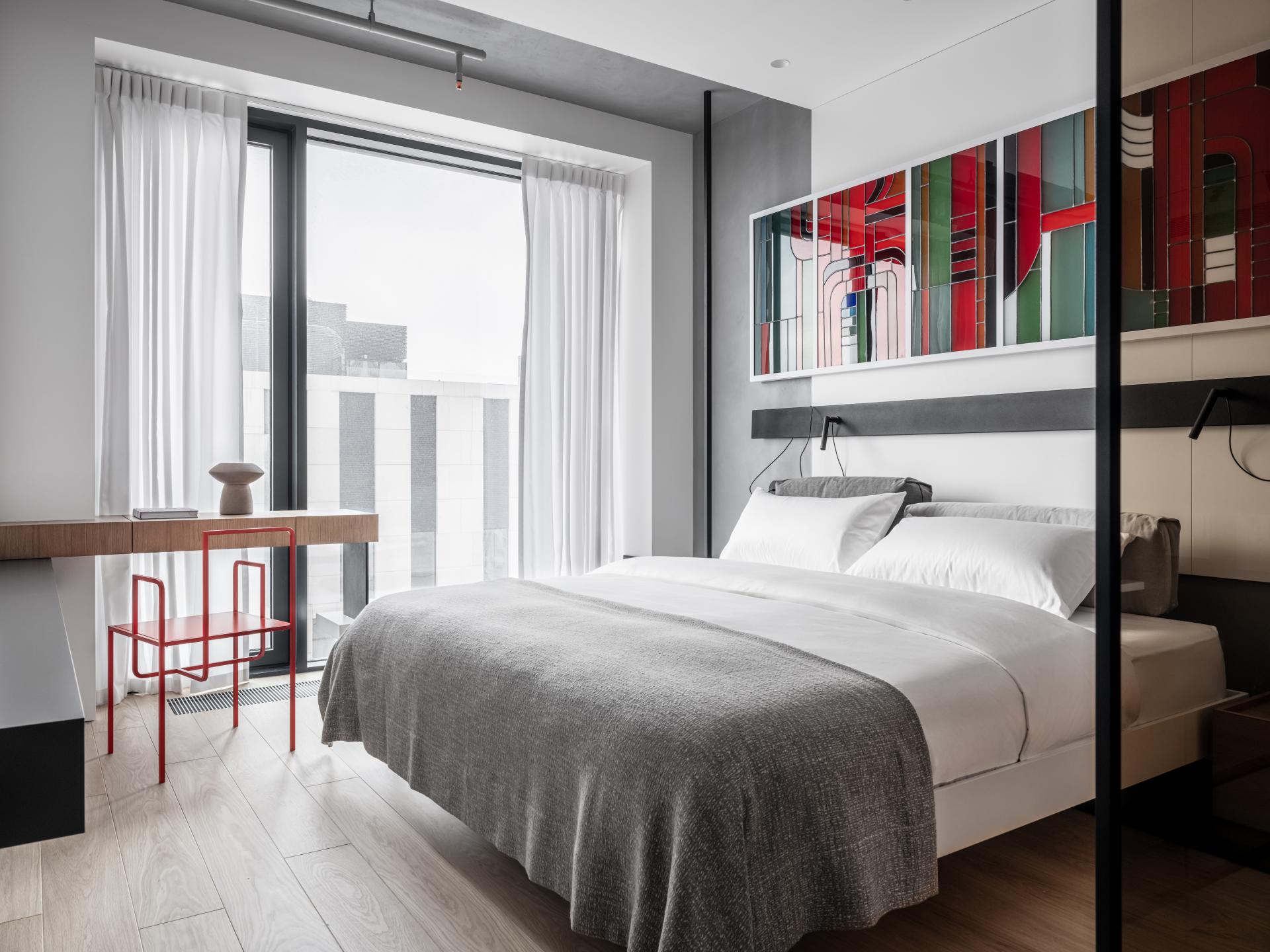 The bedroom with a white and wooden theme dialogued with colorful and interesting stained glass artworks, injecting vitality into the space.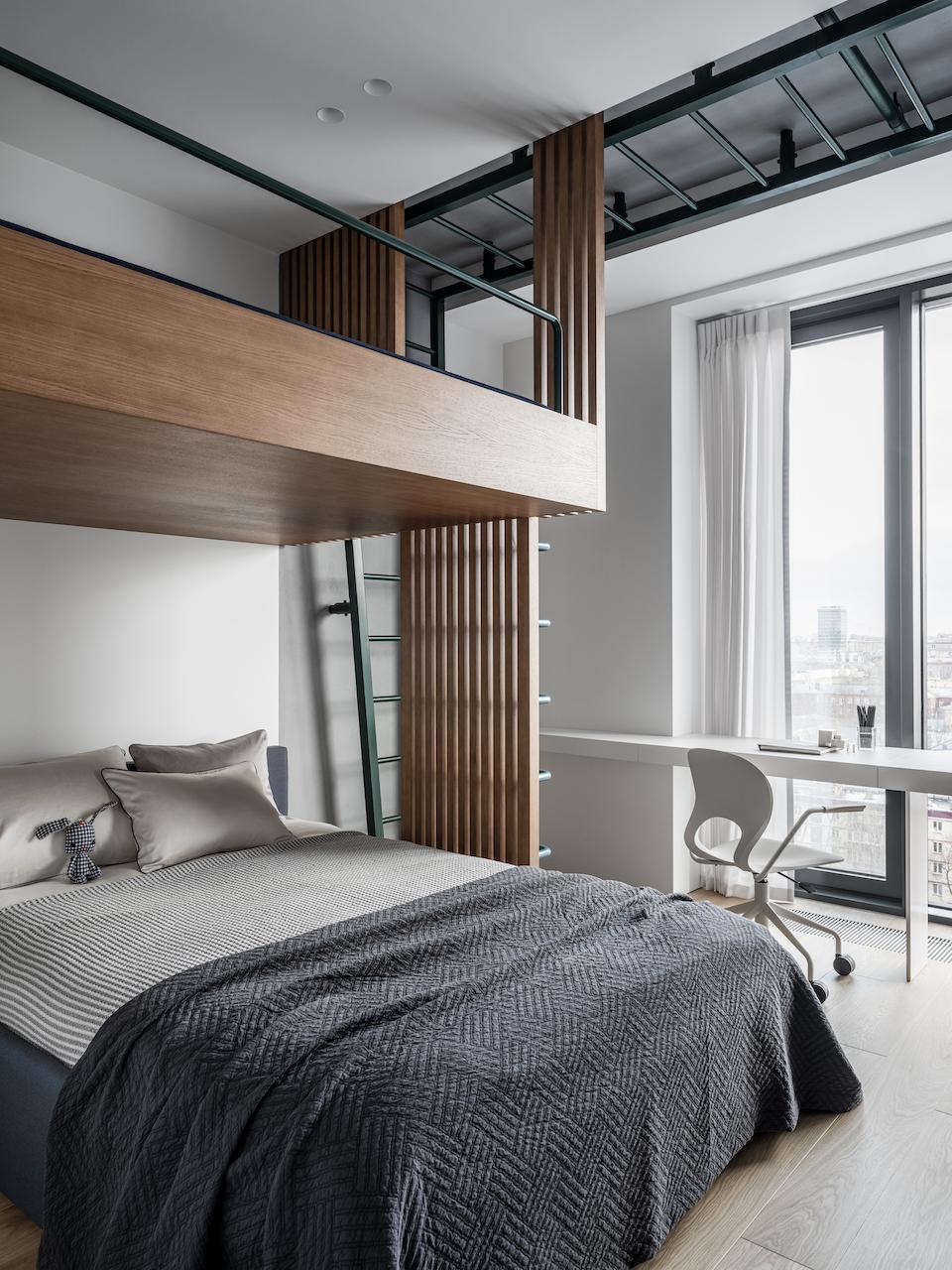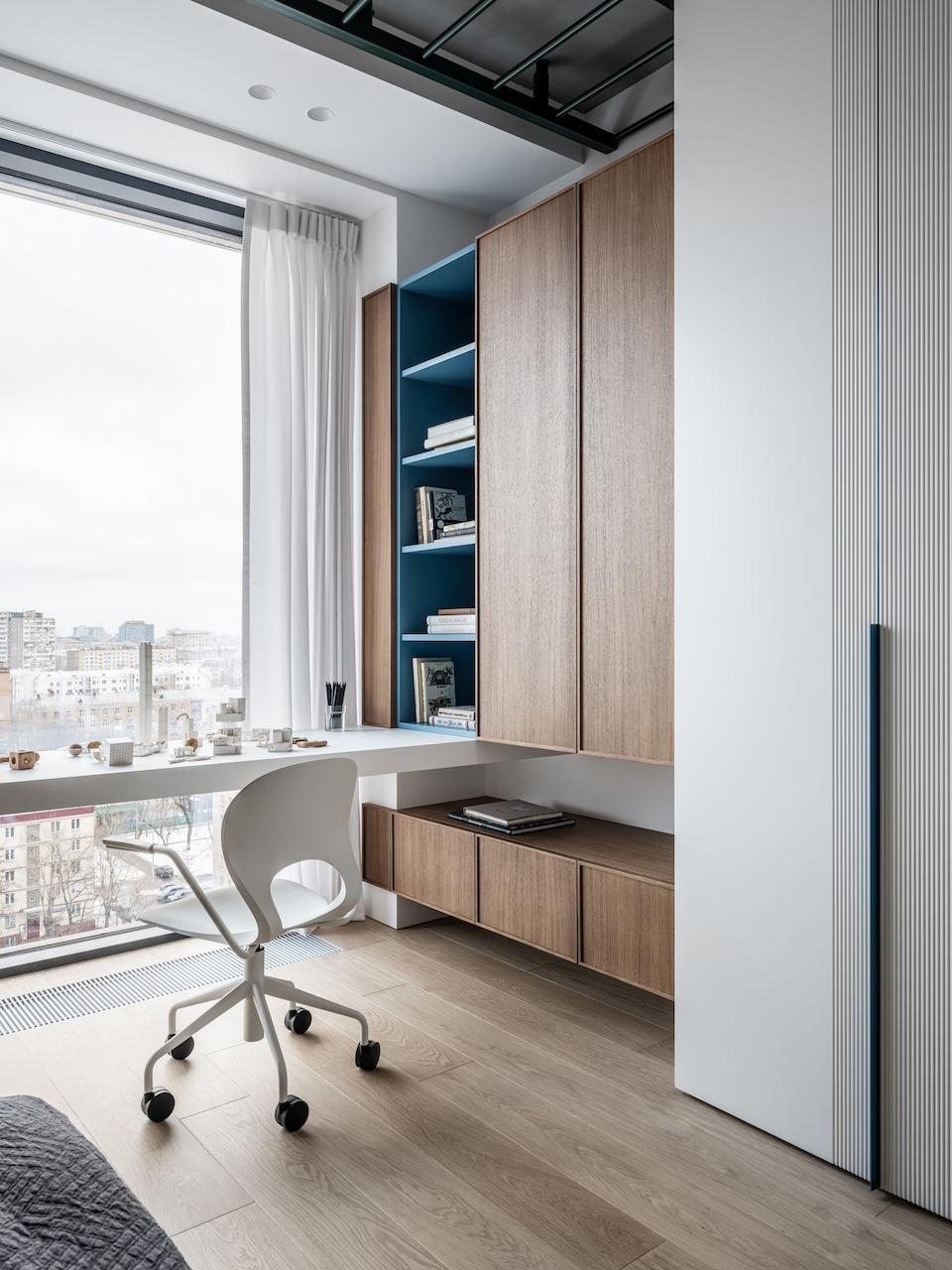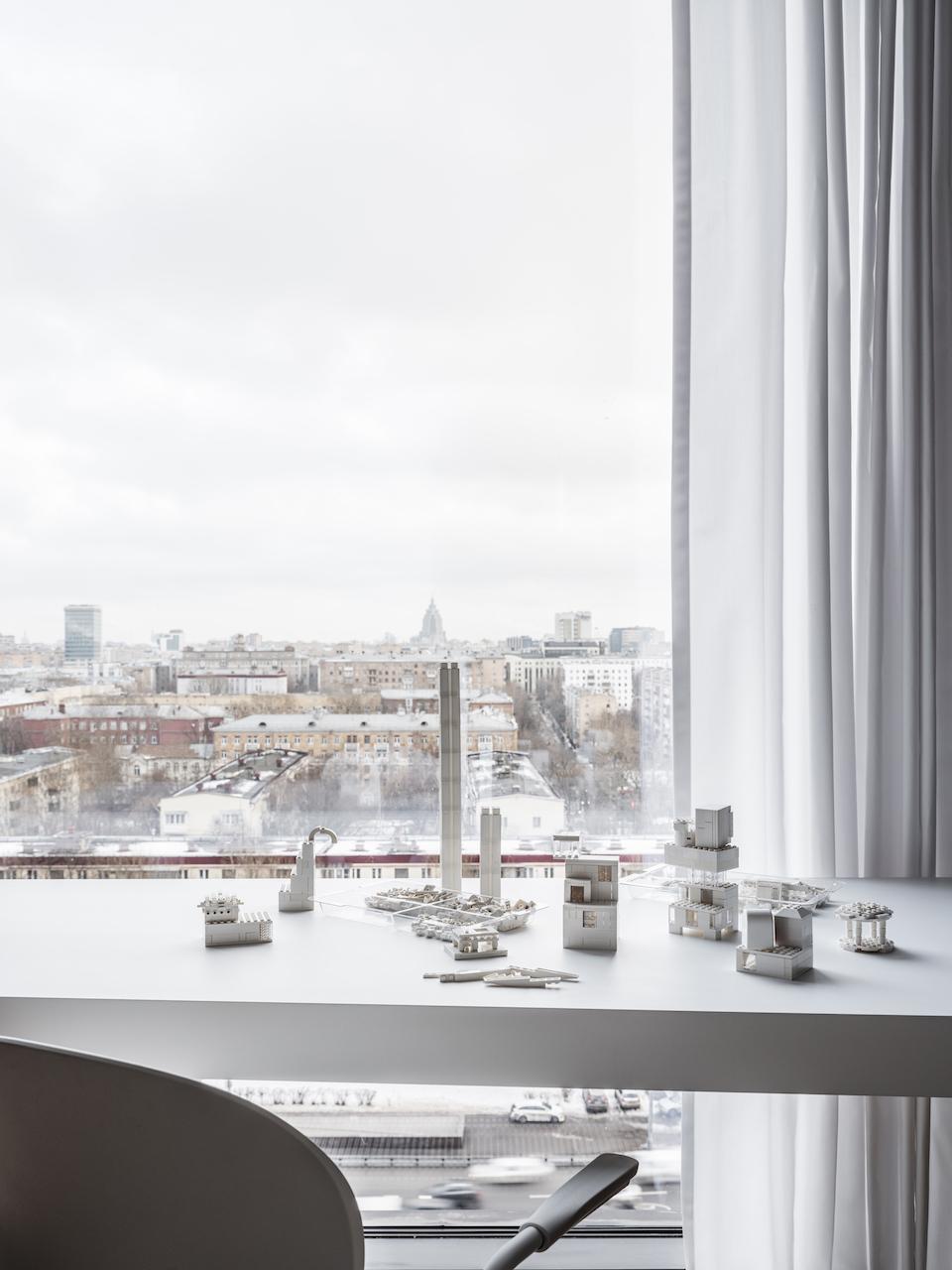 The designer uses simple materials to deck the bedroom, and uses floor-to-ceiling panoramic windows to bring in natural light from the outdoors to maximise the airiness.