This artsy Australian home mirrors the personality and creativity of the person who lives in it.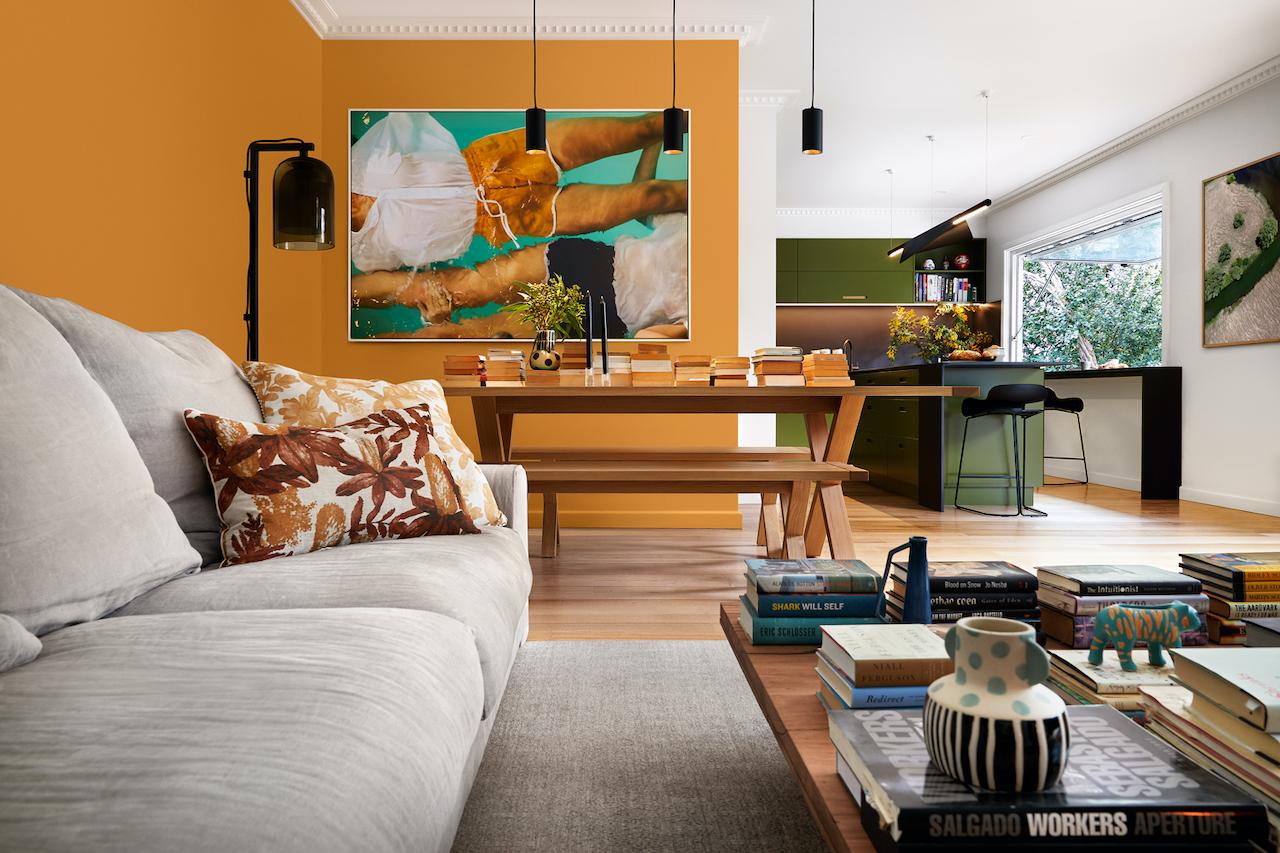 Creative people yearn for environments that inspire. Such is the brief for Paul's Place, a home that accommodates for both work and play, blurring the line that divides them and facilitating the creation of art.
Tucked away among the coastal tea trees and banksias of Rye, a seaside town on the Mornington Peninsula, Victoria, Australia, the originally up-cycled and relocated 1950s house has been overhauled into its present utilitarian form, with features that hint to the accomplished script writer and producer residing there.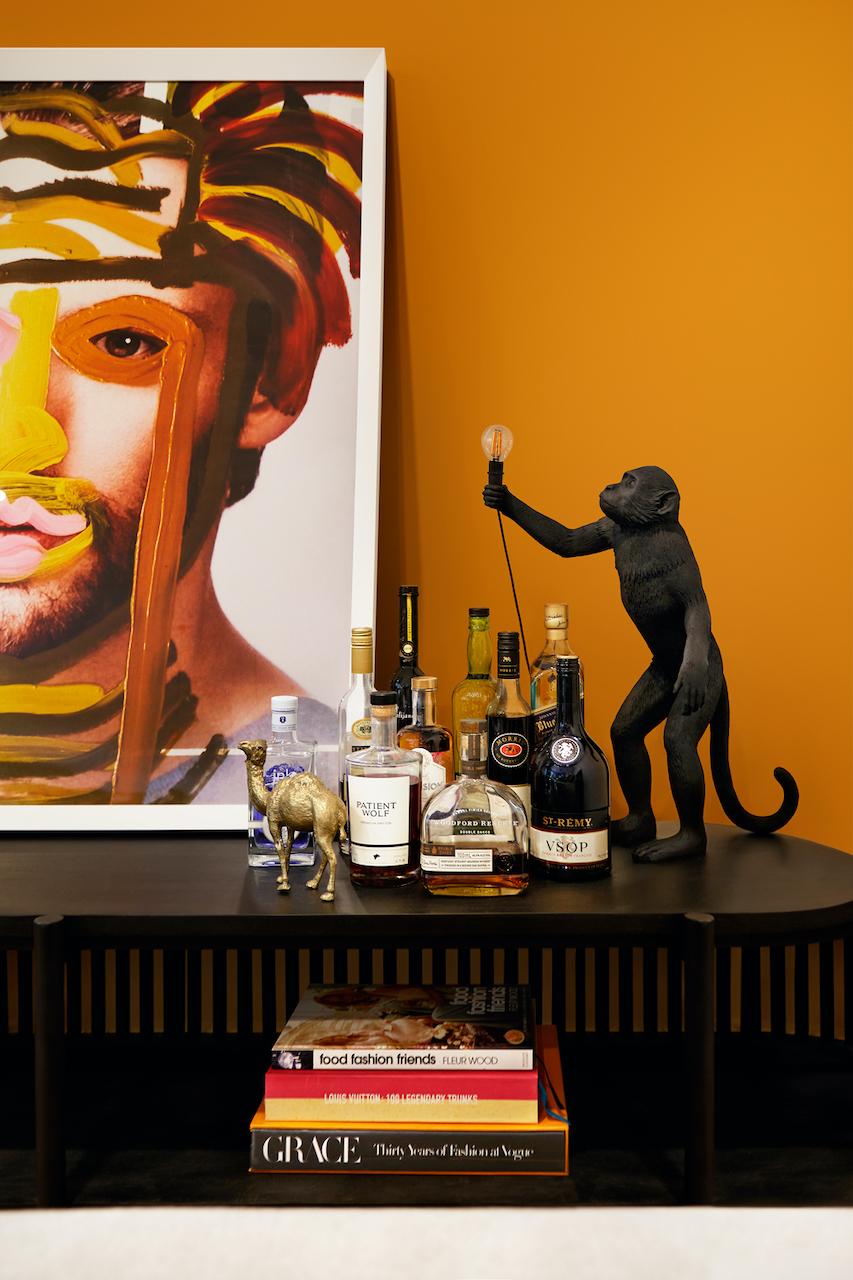 The house still maintains its weatherboard facade that pays tribute to its roots. Despite being a departure from the original dark box-like layout, interior designer Nicole Rutherford retains and incorporates elements of the past in a completely modern way.
With the desire to reinvent childhood nostalgia of constant dinner parties with friends, the abode calls for a new configuration with an open plan design that suggests uninterrupted flow between areas of congregation. "Our family home was the social hub for our community and I wanted to create a space that could be the same," the owner recalls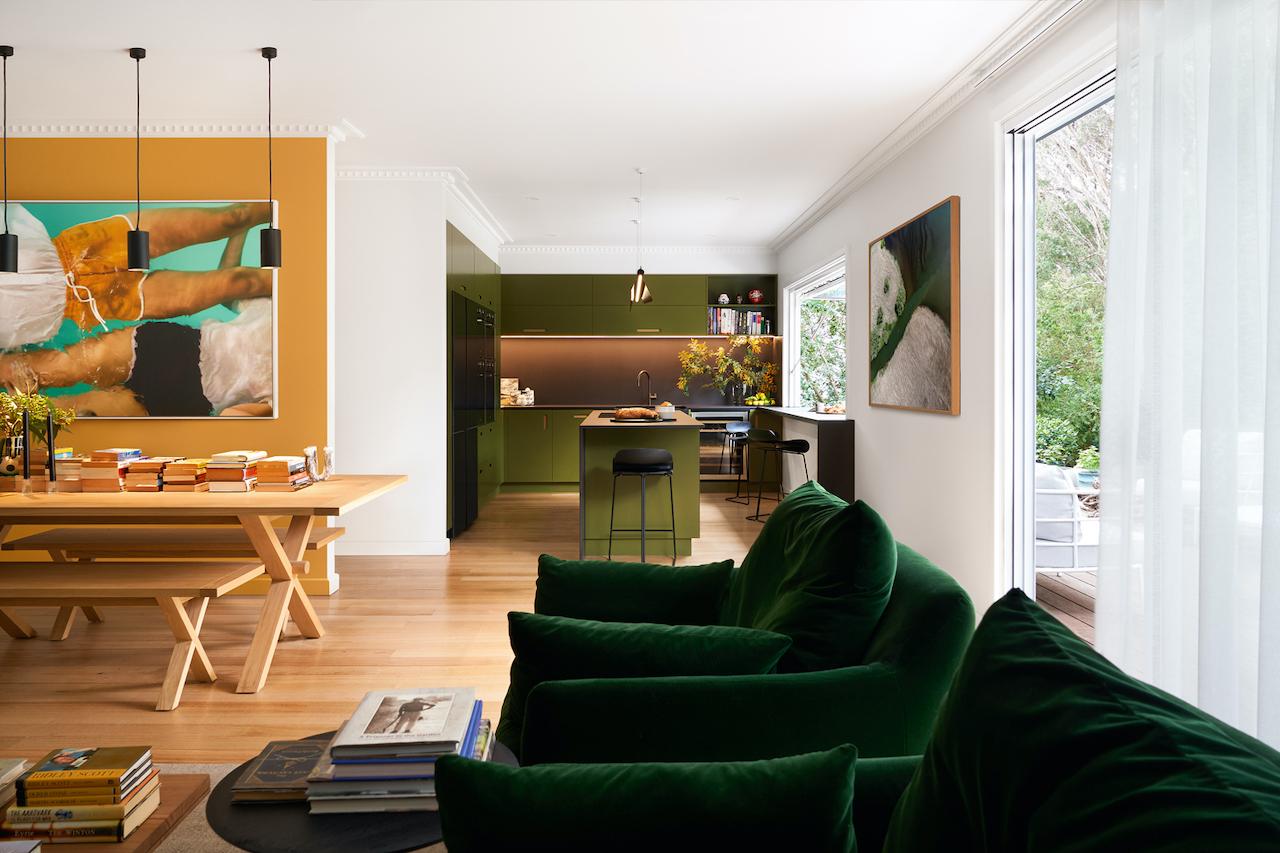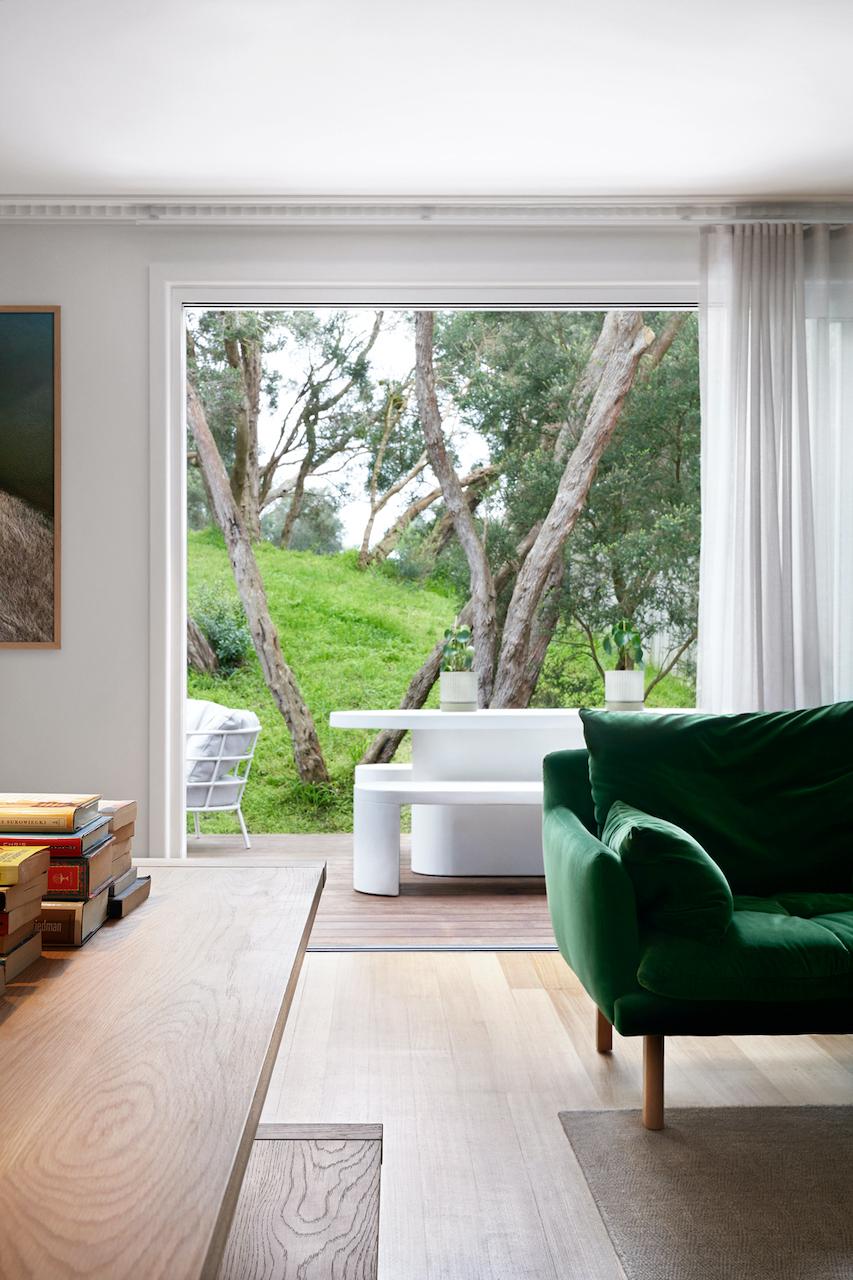 Hence, the kitchen is shifted to create more room and the third bedroom is repurposed to achieve a conversational living area that continues onto the backyard deck which straddles the grassy, treed knoll. A sense of identity is preserved in each space, yet with no adherence to any one particular style, colour or texture.
By purposefully facing furniture inwards and dismissing the need for a television, the lounge room becomes a comfortable place to wind down and catch up. Centered around a wood fire and surrounded by piles of books, one can only but feel a sense of calm.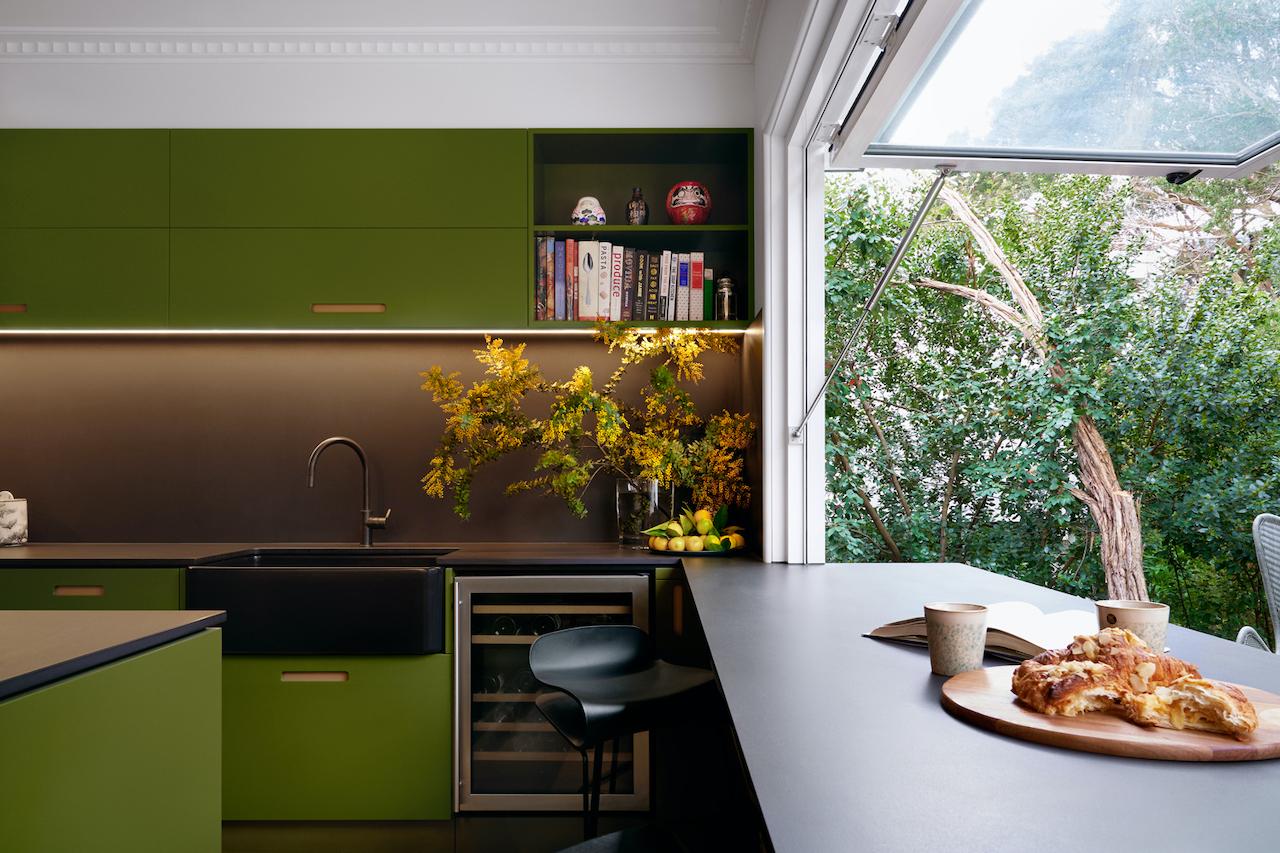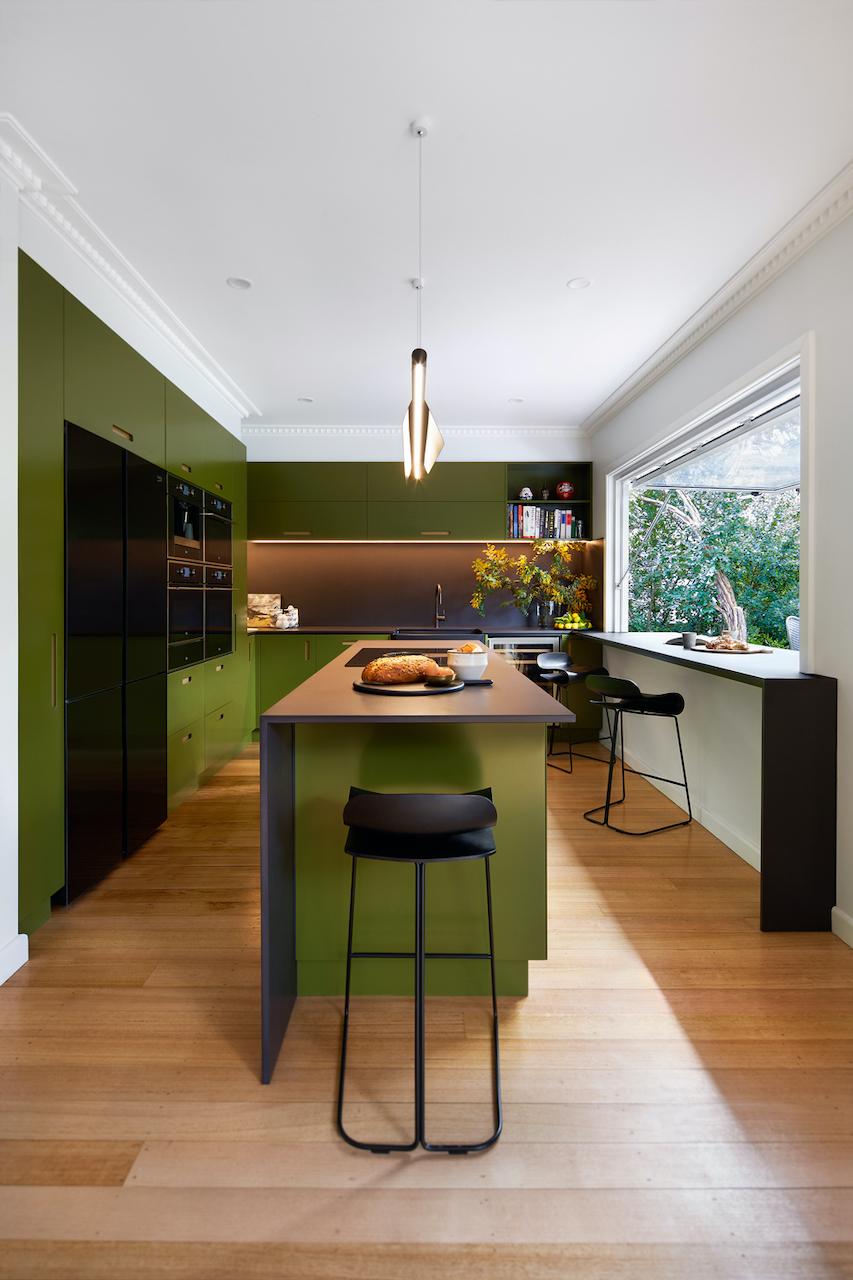 The golden hue chosen for the living room walls is every bit as bold as the art layered on top. Like a warm hug that wraps itself around the heart of Paul's inspiration corner, the rich amber walls elevate the space and delineate the living zones.
The house is a physical manifestation of Paul's love to observe, write and entertain, the combination of materials perfectly balanced to create a versatility that suits any audience. Vibrant green velvet and grey plush upholstery invite cosy dialogue, contrasted with wooden picnic-style benches that tastefully bring the outside in.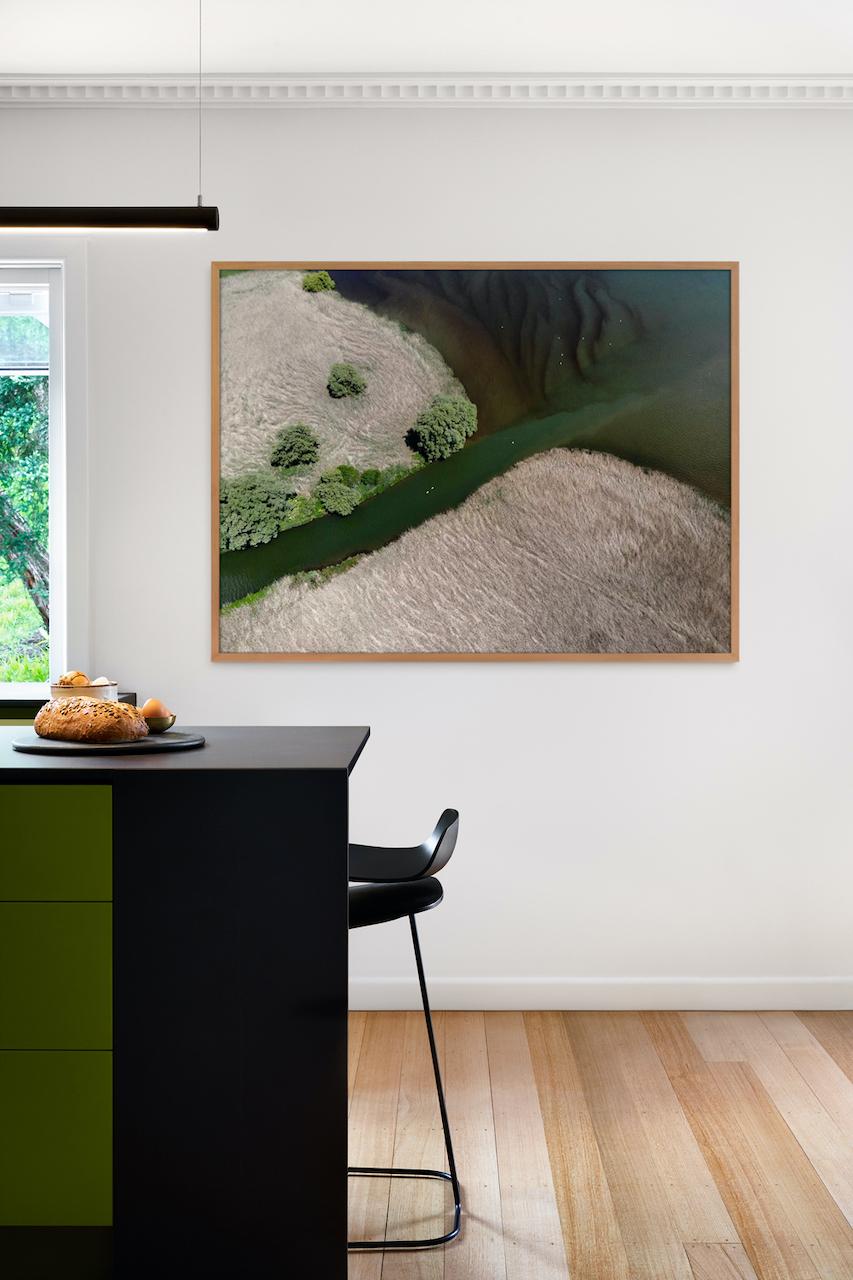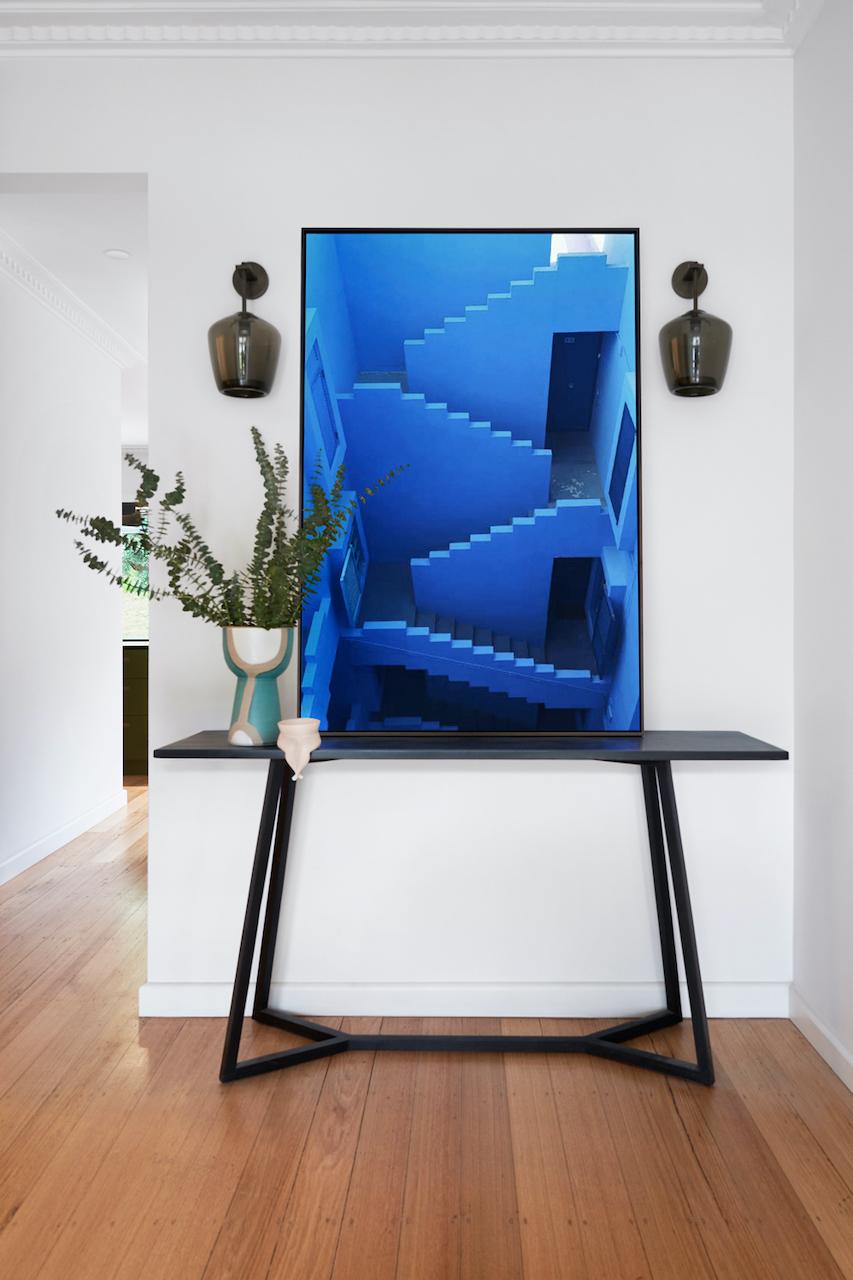 The kitchen, bathed in natural light, takes its inspiration from the local terrain in both materiality and colour palette. A highlight for the owner is the inside/outside breakfast bar. Overcoming a slightly restricted kitchen space, the hydraulic awning window opens to the outside porch with stools on both sides. This is where Paul starts every morning to enjoy the sunshine and endless connection with nature.
"The new home has been moulded to be distinctly mine, shoes off and feet up, ready to relax, entertain or be creative," he concludes.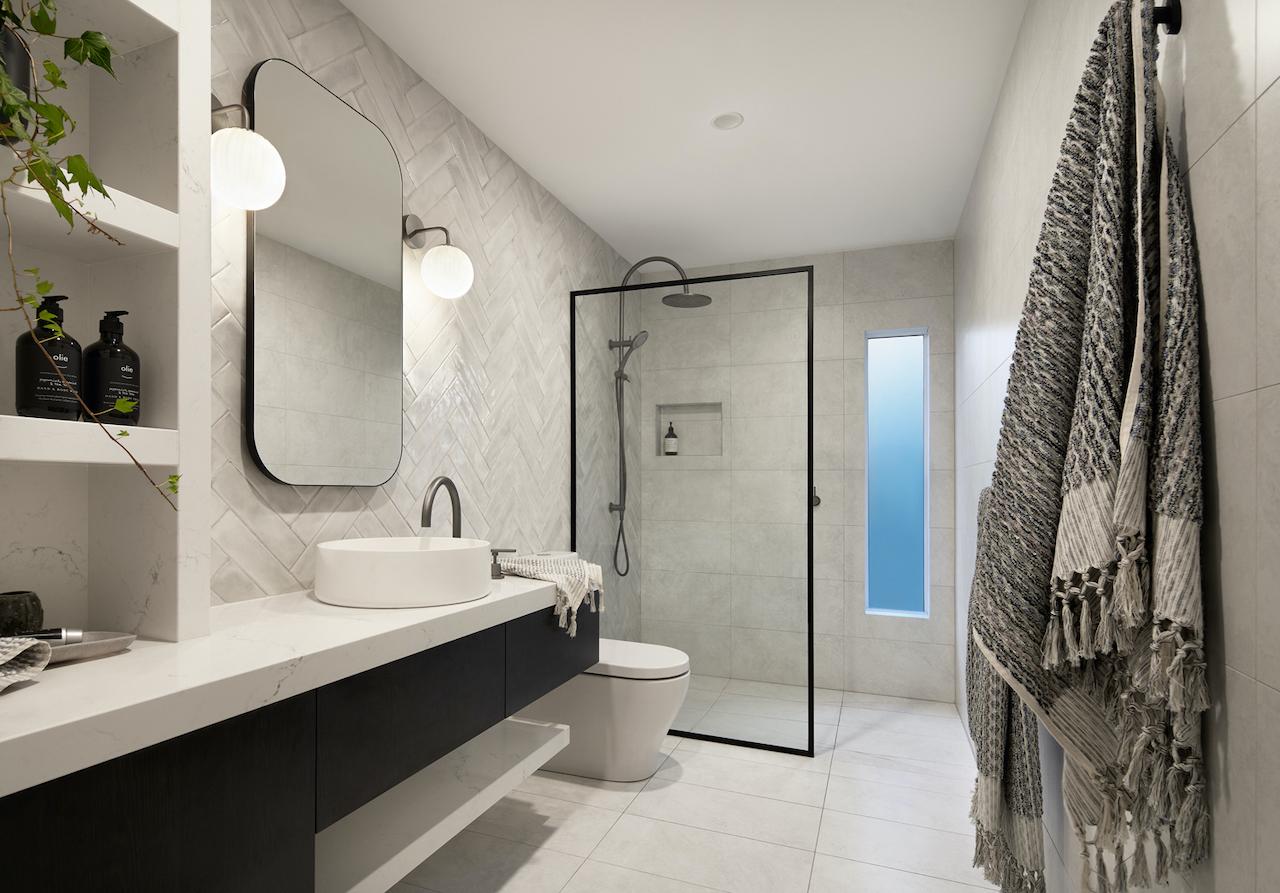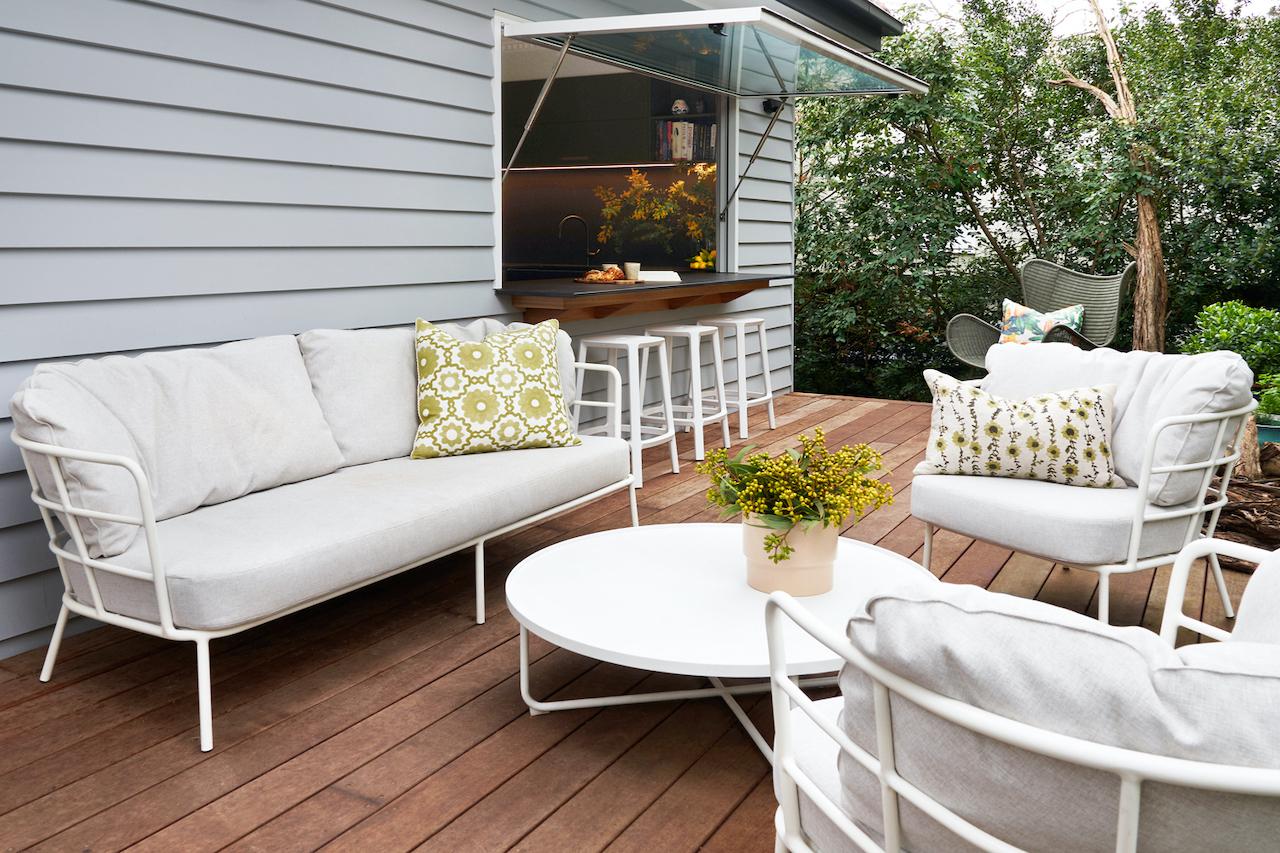 Credits: The Stylesmiths