The Japanese island of Taketomi is a tiny jewel that boasts crystal-clear waters, white sands, breathtaking skies with dreamy clouds and spectacular stargazing – and it hosts the Hoshinoya Taketomi Island resort, which offers traditional villas, a spa, delicious cuisine influenced by the local culture and fresh ingredients, and utterly stunning surroundings where you can just be.
The luxurious experience harmonises with the customs, traditions and soothing ocean breezes that define the island. A mere 10 minutes by ferry from Ishigaki, the transportation hub of the Yaeyama archipelago, Taketomi is a step back in time. With heritage-rich landscapes to explore by bicycle, water buffalo cart rides, unique local festivals, weaving and handicrafts, and diving and snorkelling, this destination truly seduces the senses.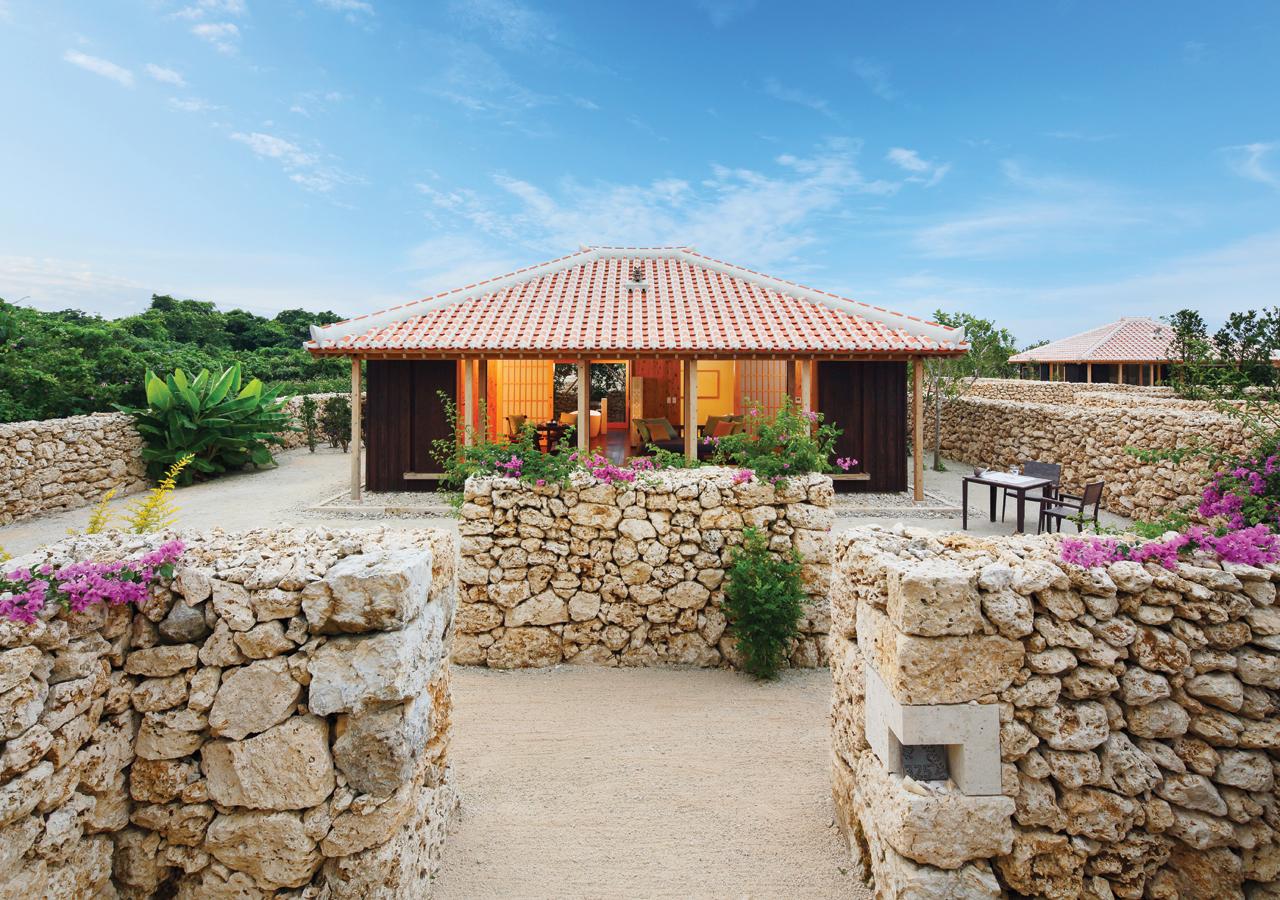 Rie Azuma, the director of Azuma Architect & Associates, was tasked with heading the architecture and design of the resort to reflect the timelessness of the island. In doing so, Azuma first observed the long-standing traditions of the Taketomi natives – such as their red-roofed wooden homes, local songs and dances.
See more: Here are 7 of the Sexiest Suites in the World, According to Mr and Mrs Smith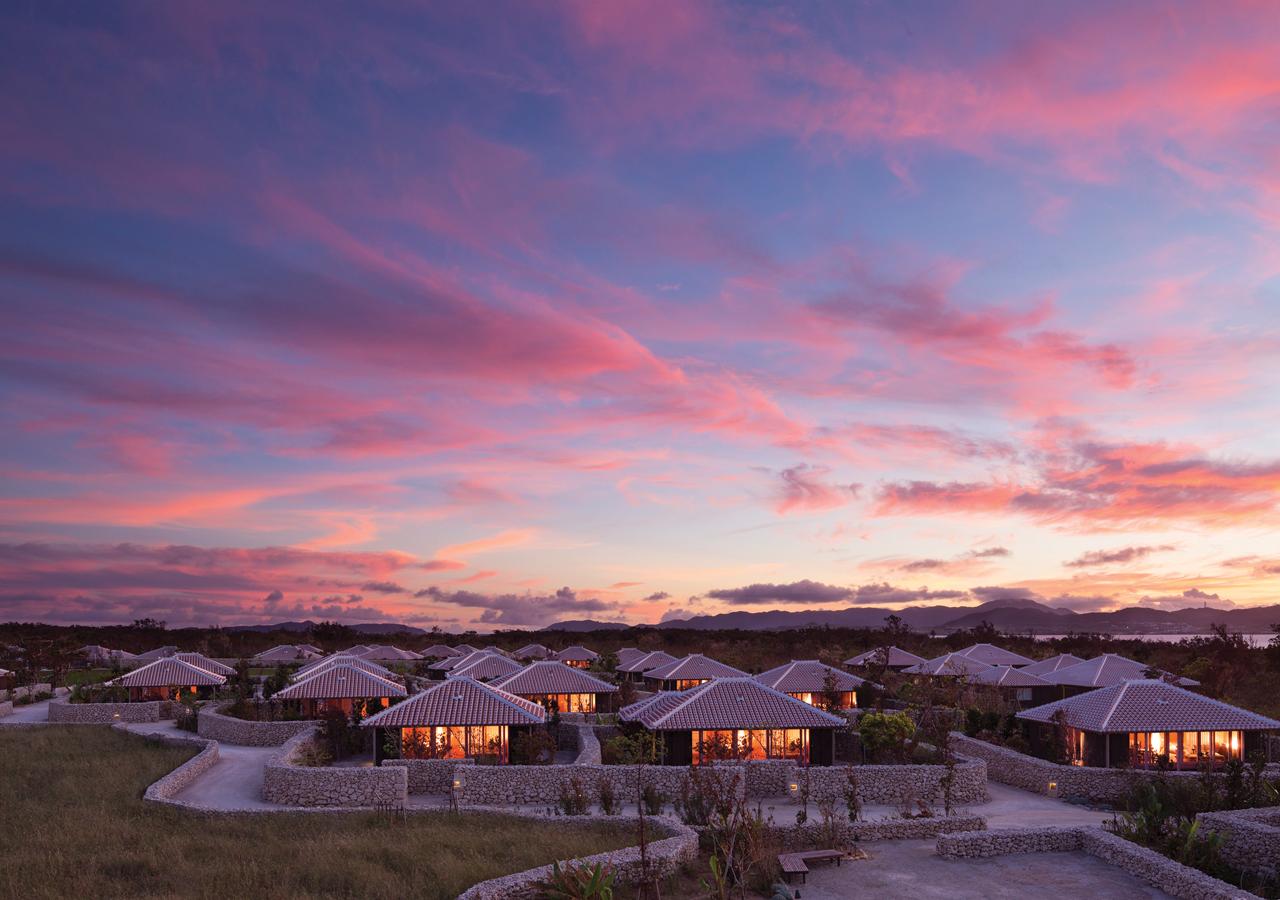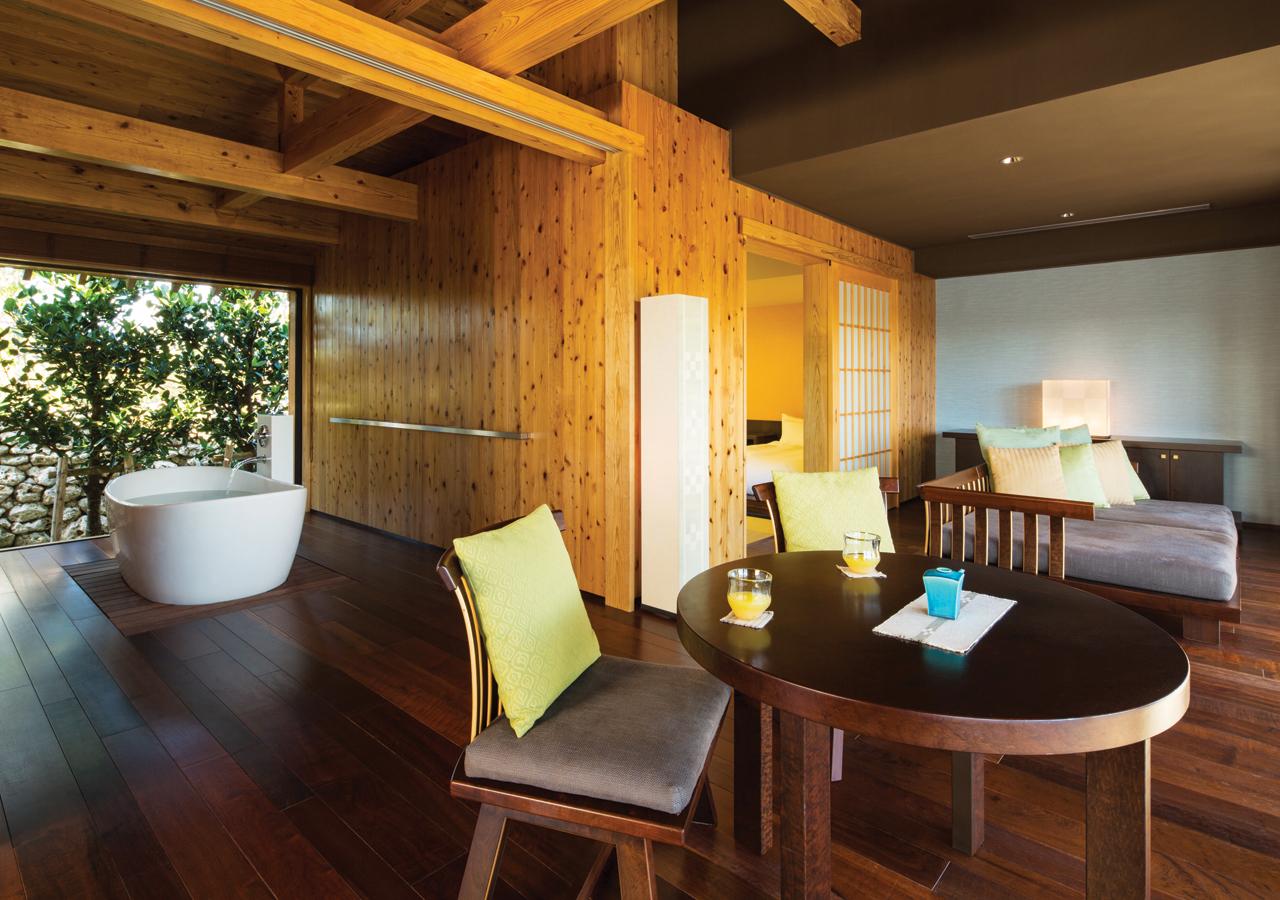 The island's traditional architecture and nature also influenced the resort's design concept; stone gukku walls allow for privacy, while white sand gardens bring natural light indoors and planted trees block the strong winds. In fact, wind was a major element of the pavilion's design; opening the south-facing wood-framed glass doors allows the island's soothing breezes to travel freely.
See more: 4 Celebrity-Owned Private Island Resorts You Can Rent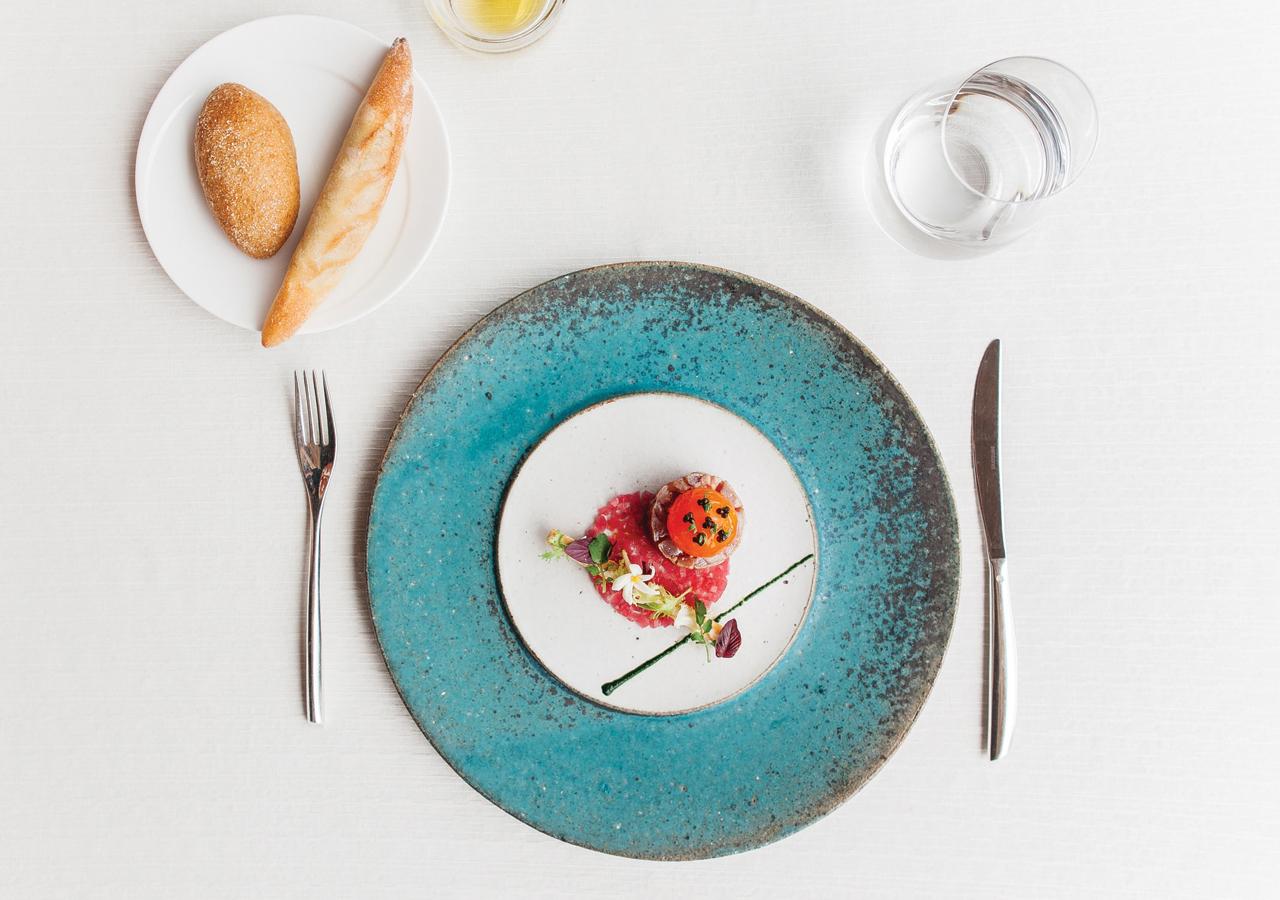 On the dining front, Hoshinoya Taketomi Island's main restaurant features nouvelle Ryukyu cuisine – a blend of French and Okinawan elements that brings out the best of the island's top-quality ingredients. The coral-rich waters around the island are home to numerous fish and shellfish, such as Japanese tiger prawns, that are brought in fresh every morning.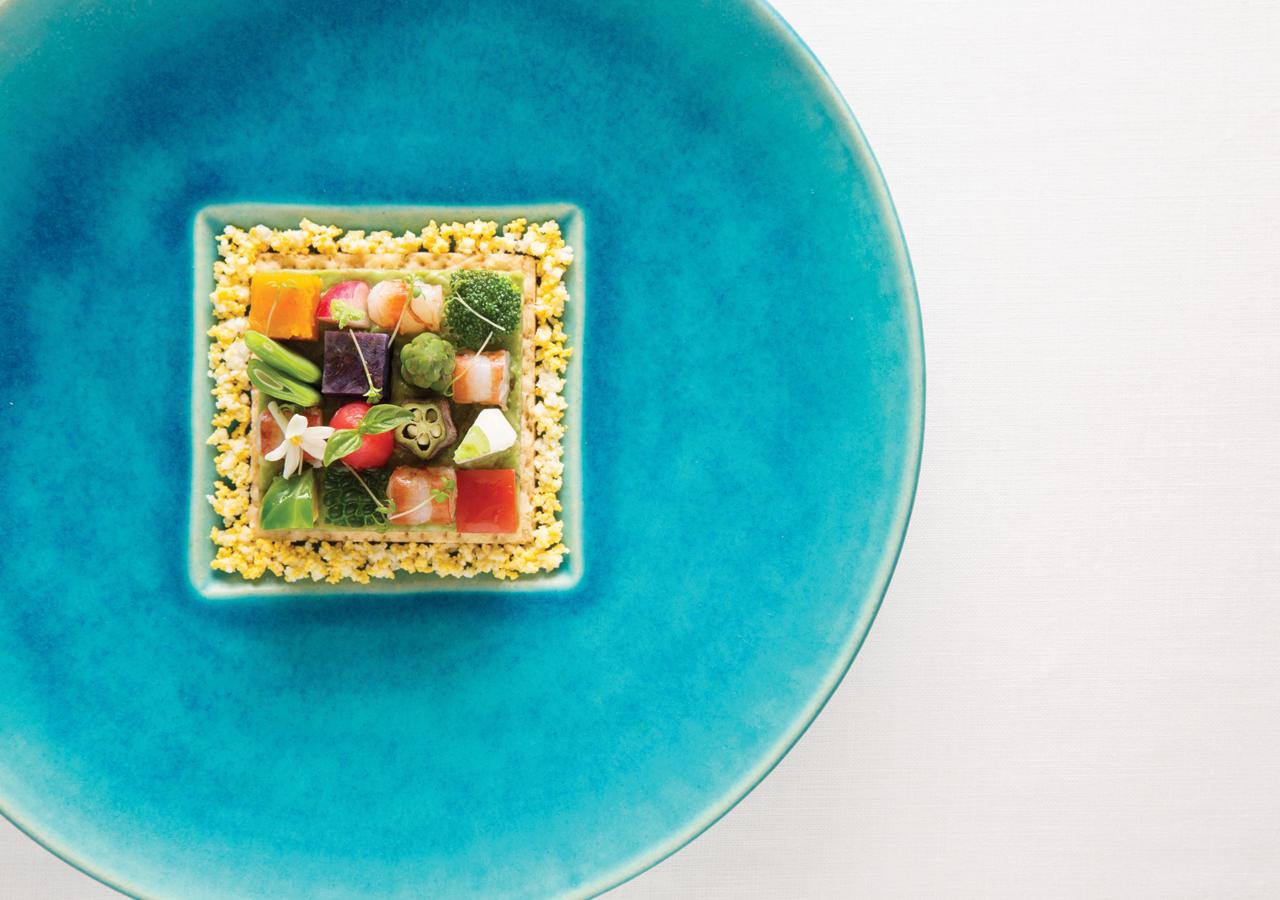 These ingredients, in addition to locally-raised beef and native vegetables and herbs, feature prominently on the menu. In collaboration with Okinawan ceramic artist Jissei Omine, the resort has also designed custom-made dinnerware that's distinctly Okinawan with complementing French elements.
More information on booking here.
A version of this article was originally published in our May 2018 issue.
The post Step Back in Time at This Japanese Island Resort appeared first on Home Journal.