Every year, global art and design fair Design Miami brings together the world's most influential gallerists, collectors, curators, and critics in a celebration of design, culture, and commerce.
It has become the premier venue for collecting, exhibiting, discussing, and creating collectible design, spotlighting trends and shifts in the greater design and art marketplace and showcasing the world's top emerging and established designers and architects.
This year the 15th edition is taking its curatorial direction from Aric Chen, who has set the theme 'Elements: Water with projects throughout the fair inspired by this essential diminishing resource. We'll see a modern take on traditional crafts, immersive gallery spaces, Japanese and African Design, and Vanguard Female Designers. A continuation from the last theme 'Elements: Earth.'
Designers will show a strong interest in traditional crafts, artisanal materials, and techniques reimagined in contemporary ways with traditional materials like glass, ceramic, and sisal through innovative techniques and technologies.
Collaborations to look out for include Fendi and Studio Kueng Caputo, Cosentino and Patternity, and Analogia Project for Perrier- Jouët. Specifically, Anna Murray and Grace Winteringham of the London studio Patternity and Cosentino have created The Liquid Collection, a new collection of marbled surfaces for Dekton®. Three subtly marbled patterns that draw inspiration from water as a rapidly depleting resource.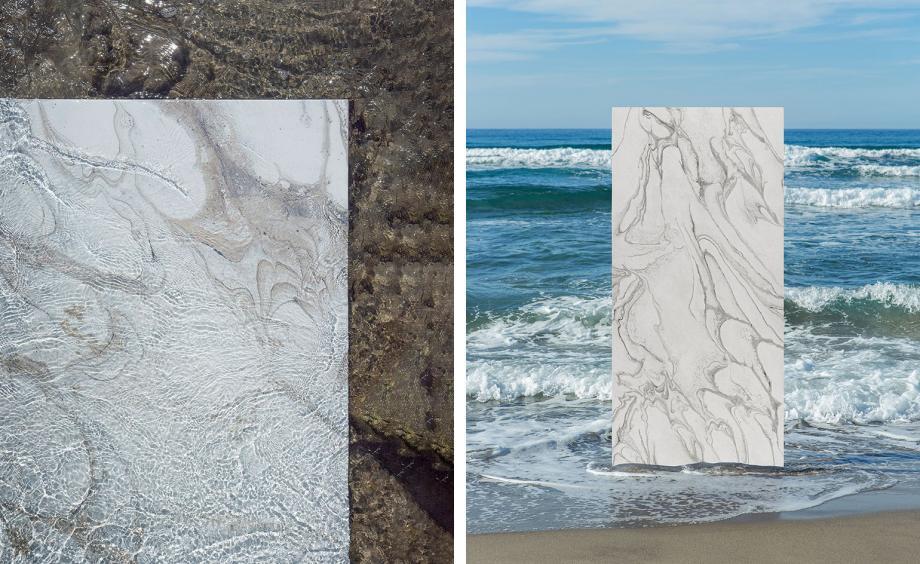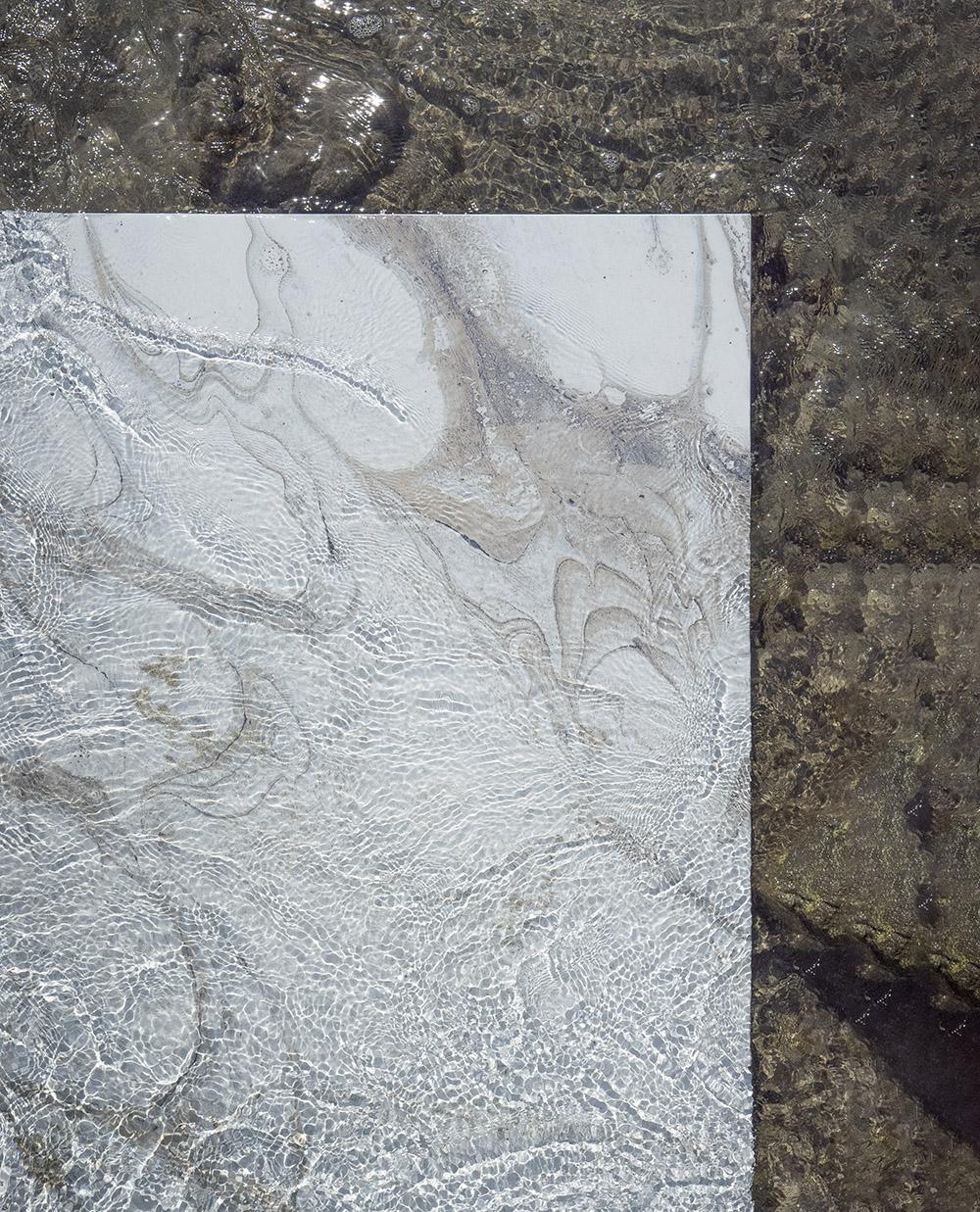 Elements: Water
Gallery ALL has created an immersive, aquatic environment influenced by the Light and Space movement in Southern California and reflected through the azure glass furniture from Studio Buzao and Saerom Yoon.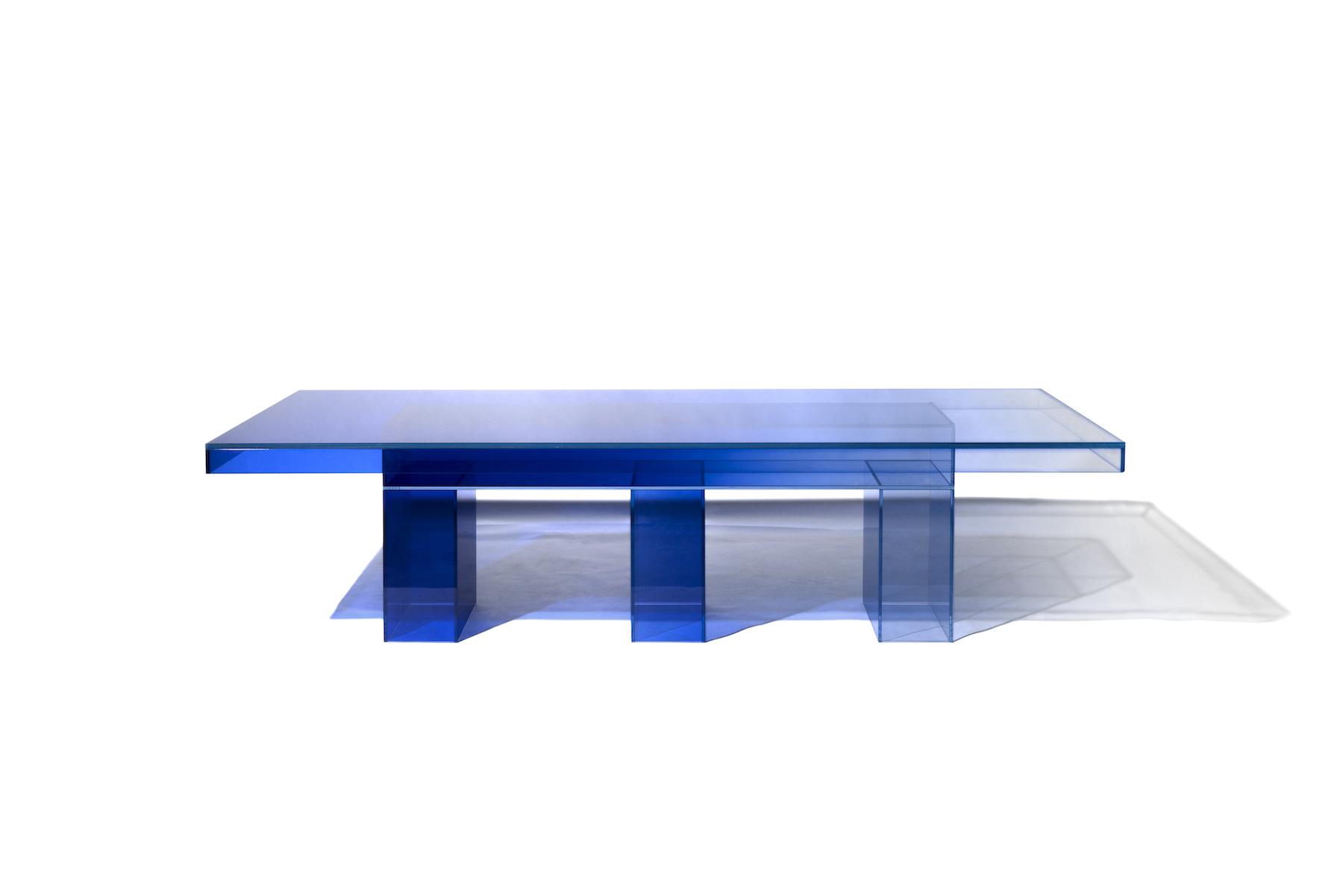 Galerie Scene Ouverte, new to the Miami fair, will exhibit the ocean-inspired Bumble armchair and Coral light sculpture by Léa Mestres inside an "underwater" tableau.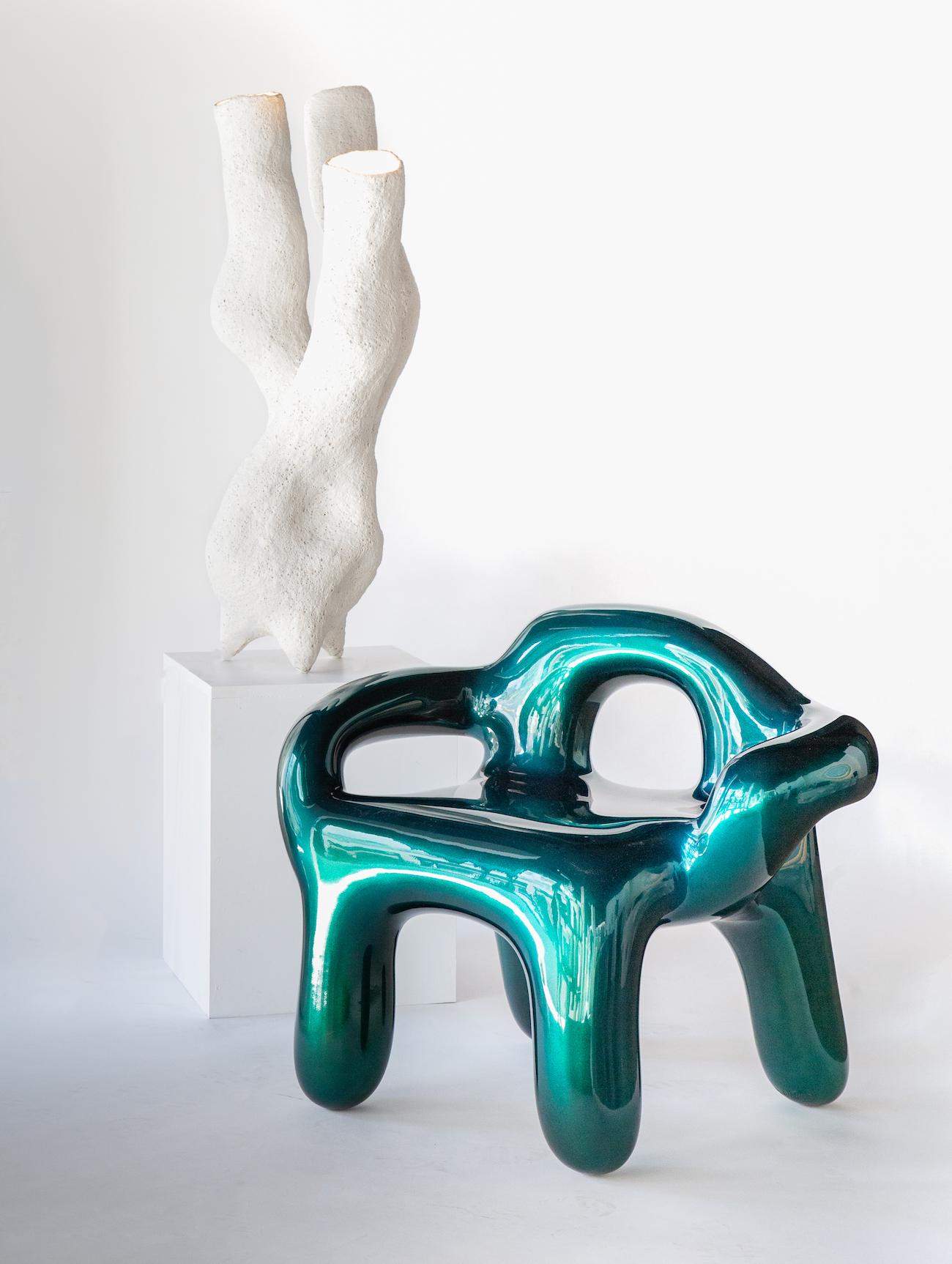 Luis Pons Design Lab is presenting the interactive Tangara Collection in collaboration with Vermeil, whose colours have been hand-selected in reference to the ocean.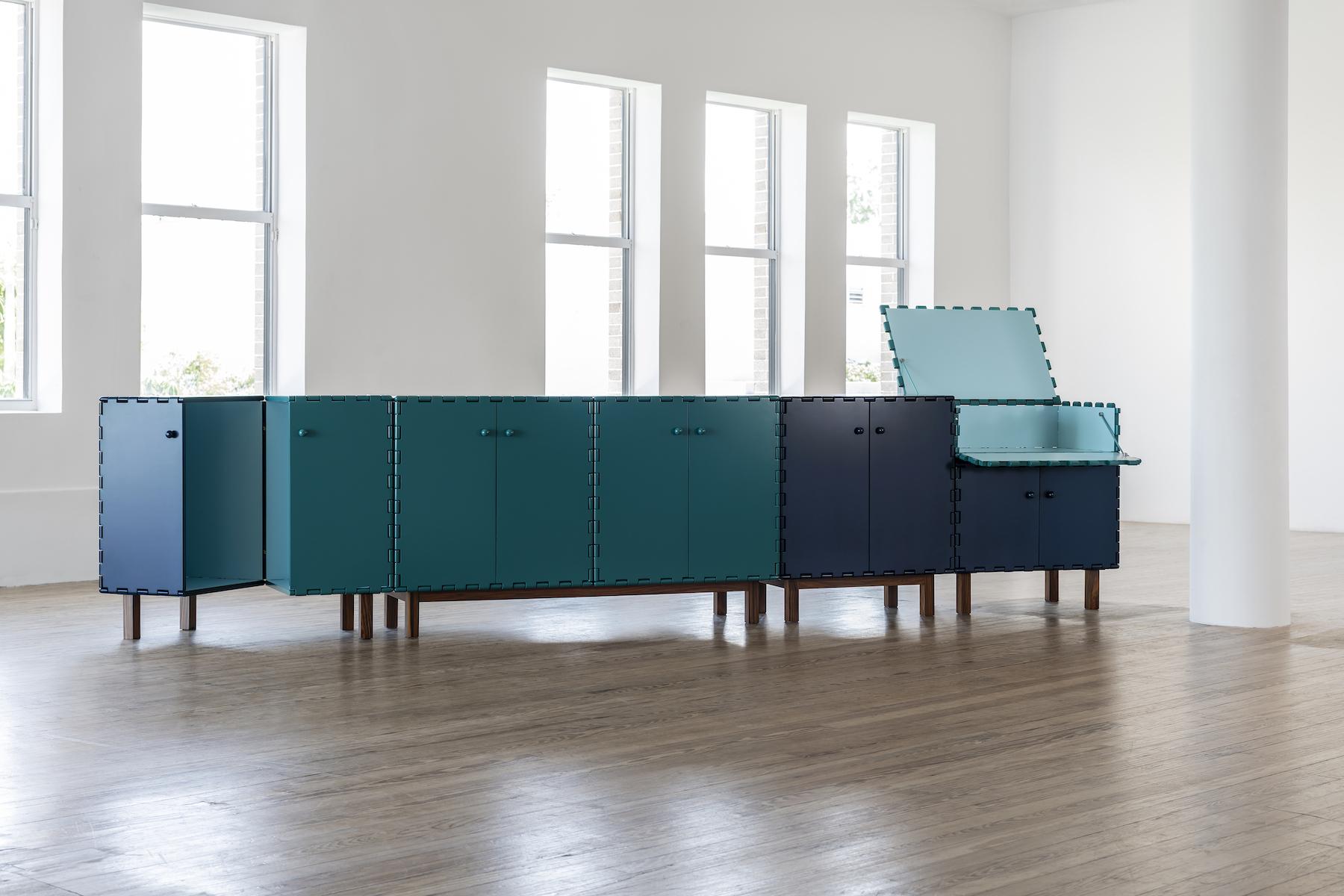 Carpenters Workshop Gallery is exhibiting Virgil Abloh's Aqua Alta series of "sinking" furniture, which draws from the tide peaks that regularly affect Venetian life. It acts as a reminder of the city's, and the planet's rising sea levels.
R & Company will debut an immersive installation of new handmade sculptural works by Rogan Gregory inspired by extraterrestrial forms as well as unknown marine life of the deep sea, and a fabulous brass mirror from the Haas Brothers.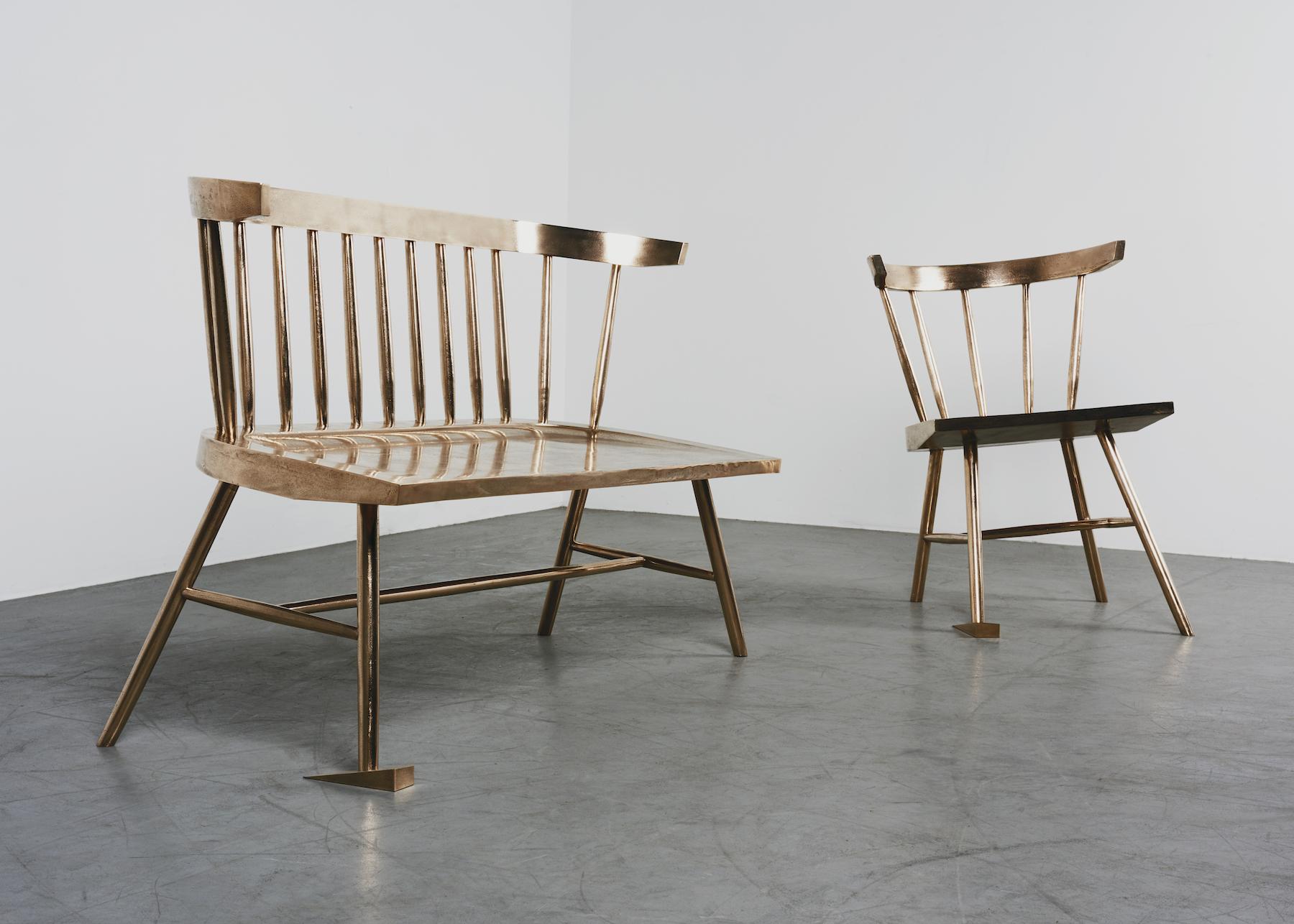 Japanese Design
This year will see more Japanese designers presented than ever before. Erik Thomsen Gallery will present exceptional bamboo baskets and urns from Japanese masters from the past century, including the multidisciplinary artist Shōkansai Iizuka.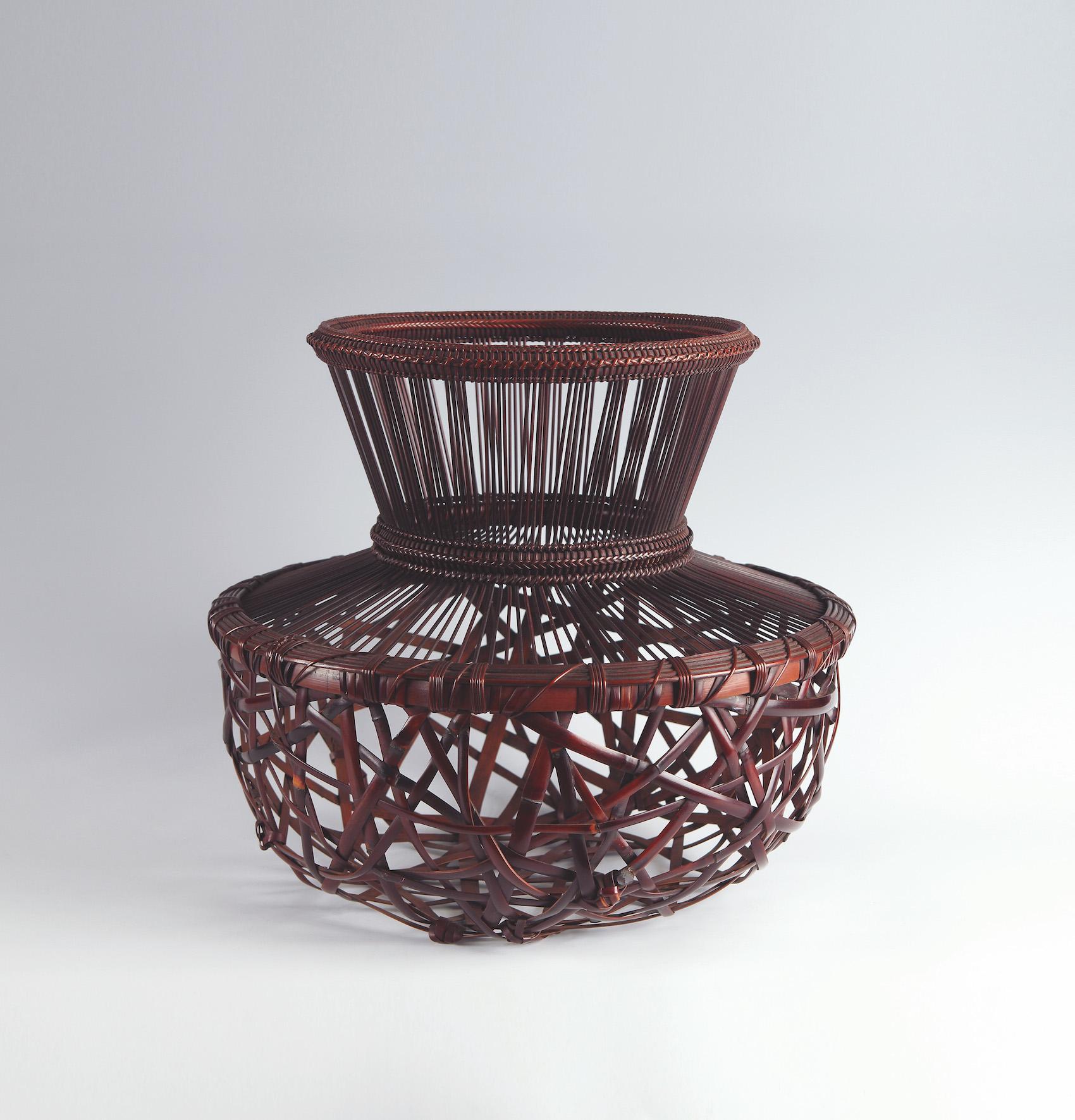 Sokyo Gallery from Kyoto represents thirty-five Japanese and international artists working across mediums such as textiles, lacquer, ceramics, painting, and photography. Pierre Marie Girard will highlight Japanese craftspeople, such as Takuro Kuwata, whose experimental ceramics are the result of purposeful wabi-sabi techniques that explore porcelain's potential in the kiln. At Jason Jacques Gallery, Katsuyo Aoki's macabre ceramic skulls represent an extravagant Rococo take on traditional decorative arts.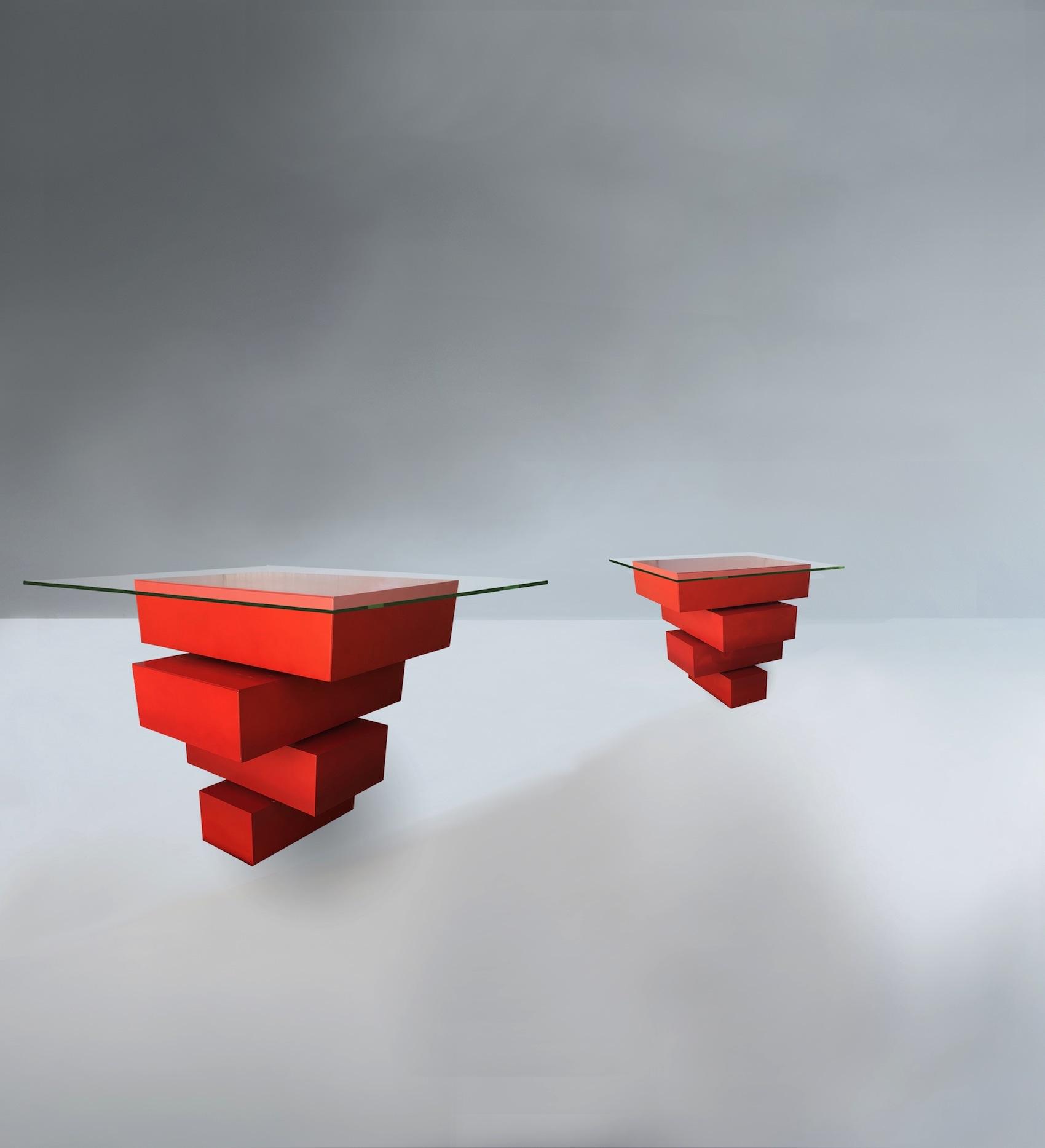 Japanese architect Kengo Kuma will feature prominently in Galerie Philippe Gravier's architecture-focused exhibition. In addition to historic pieces by Japanese American furniture designer George Nakashima, Moderne Gallery will present rare sculptural works by Makoto Yabe from the early 1980s, whose move to America resulted in an outpouring of creativity.
African Design
Kerr Fine Art's are taking a comprehensive look at African functional and utilitarian objects from the 1900s to and evaluating their impact on modern design forms.
Cape Town design gallery Southern Guild commission, produce and exhibit contemporary collectible Design from South Africa's top talents. This year the Guild will premier 13 vibrant coloured, futuristic forms with strong shape and an "African-pop" punch. "This is our sixth year exhibiting at Design Miami, and it is without a doubt, the most focused presentation we have ever taken to any fair. The works speak to each other in a very synergistic way and are all linked by a sense of freedom and confidence to experiment with bold colour and new ideas." says co-founder of Southern Guild Trevyn McGowan.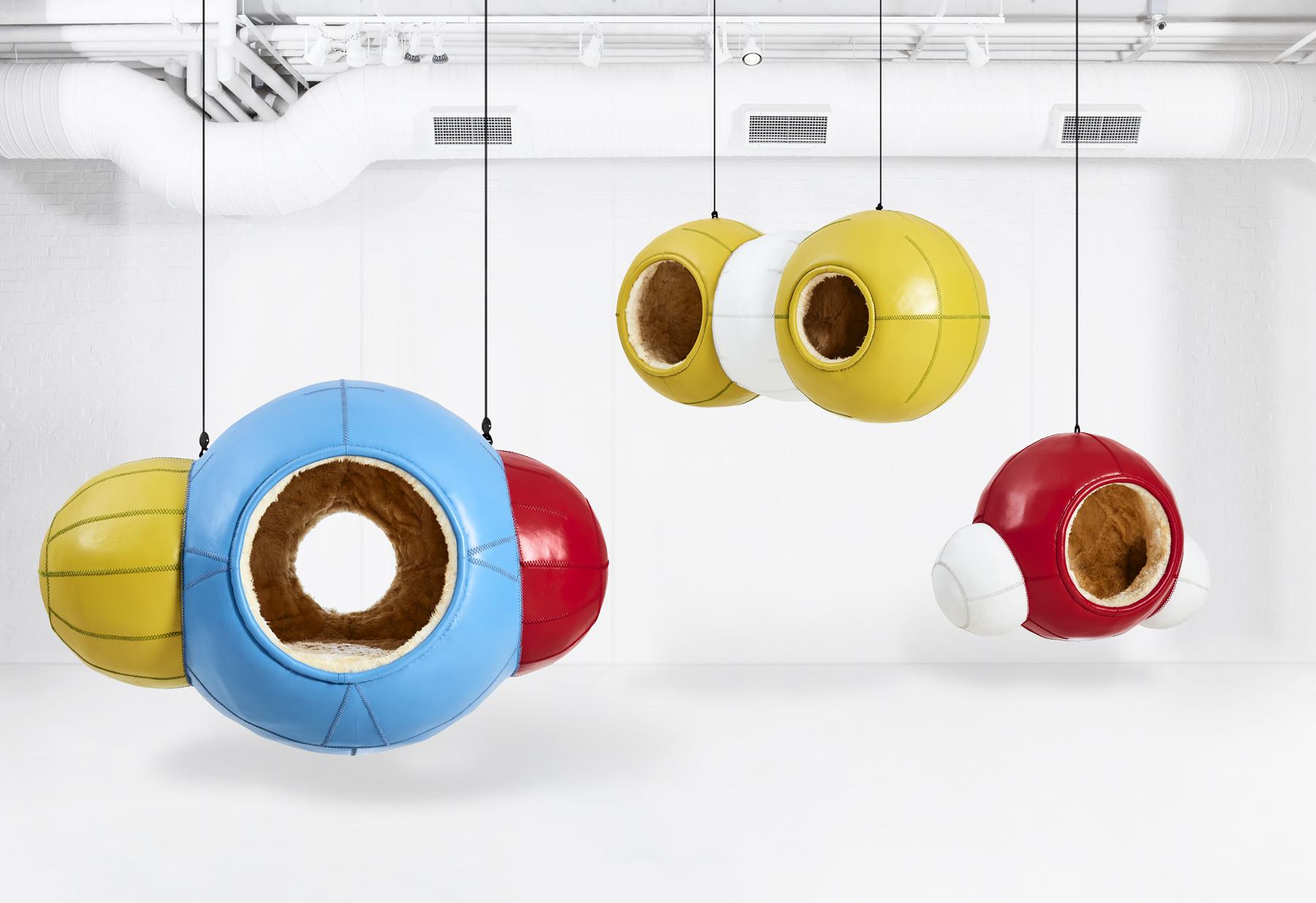 Showcased are some of the most avant-garde contemporary designers working out of Africa, with highlights including internationally acclaimed Porky Hefer's new collection of leather hanging pods titled Molecules will take center stage. Of the works, Hefer says, "I was aware the theme was Elements, which started my thinking, but the water theme was a coincidence. For me, the importance of water was based on its importance as proven and experienced during the recent Western Cape drought. I thought making such a small important molecule big and heroic was appropriate. Again the colour was a coincidence - however, it being red and signifying danger is almost prophetic."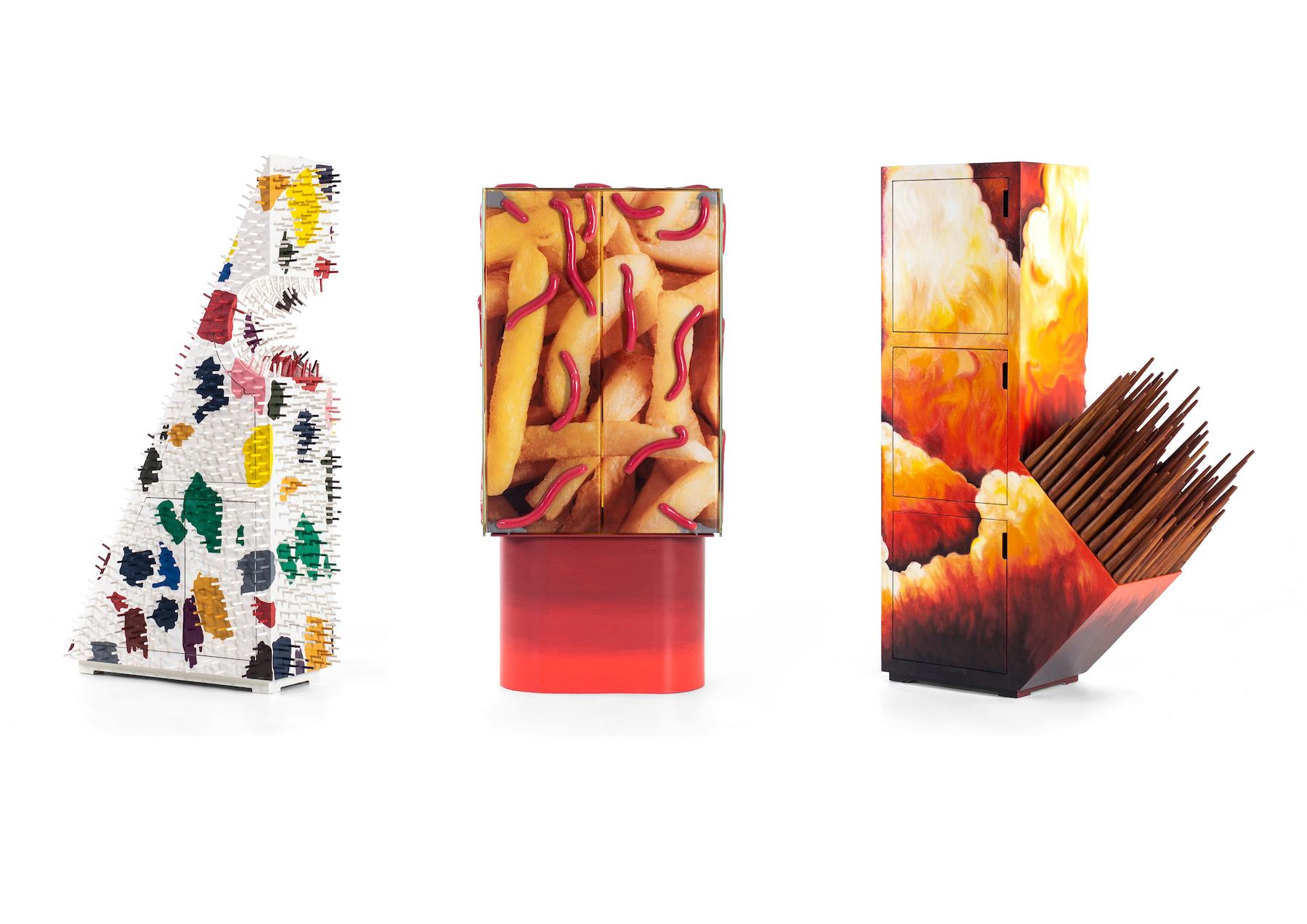 Design duo Dokter and Misses,' original aesthetic is distinctly modern and African with a strong graphic signature. Their Miami pieces feature colourful, jagged shapes, with odd proportions that are stacked and overlaid with textural surface treatments.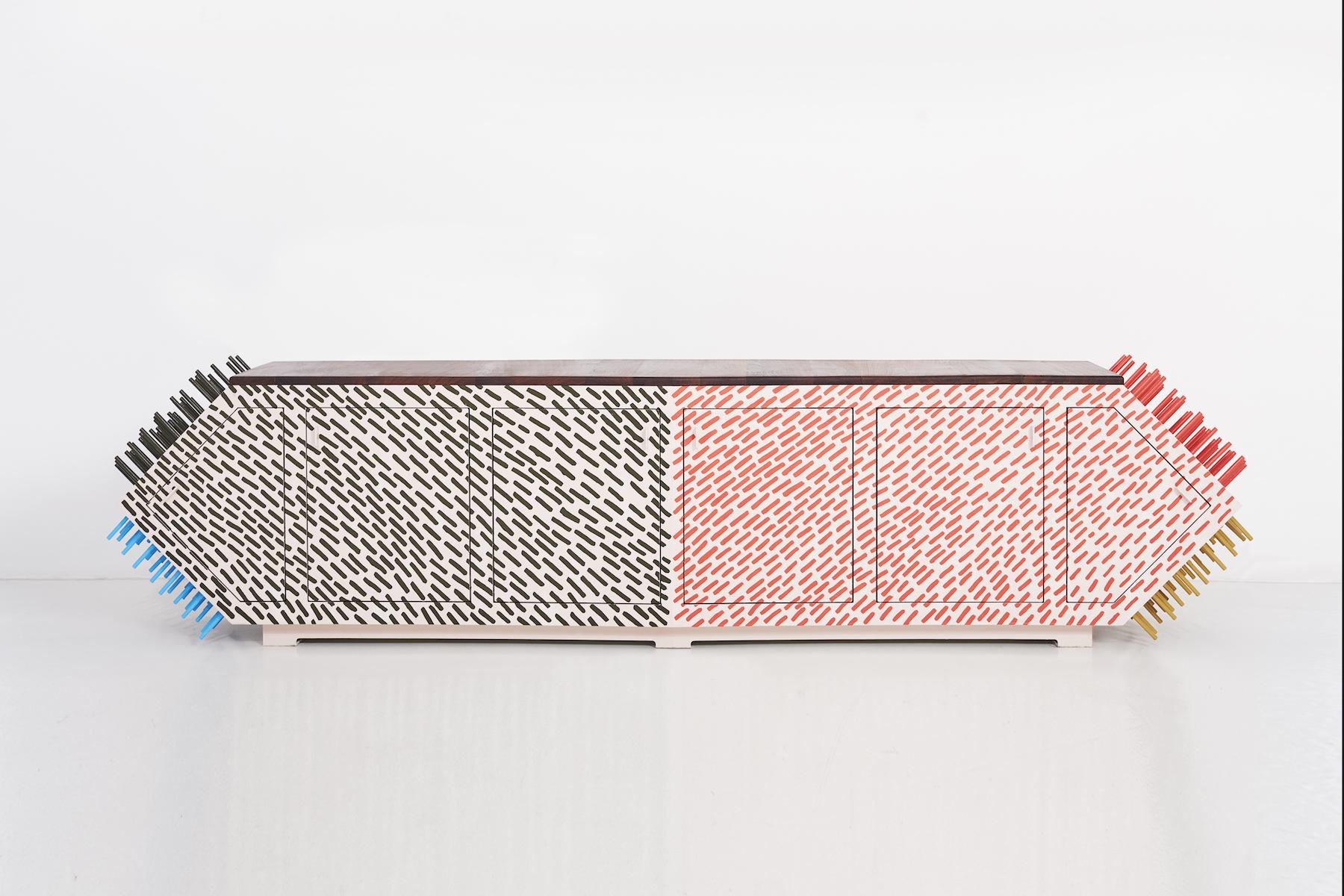 Madoda Fani's bold, characterful ceramic work has a dramatically unique sensibility. His series titled Itafile I, II, and III after the Xhosa word for "tables" with mushroom shapes take on the artist's intricate incised patterns.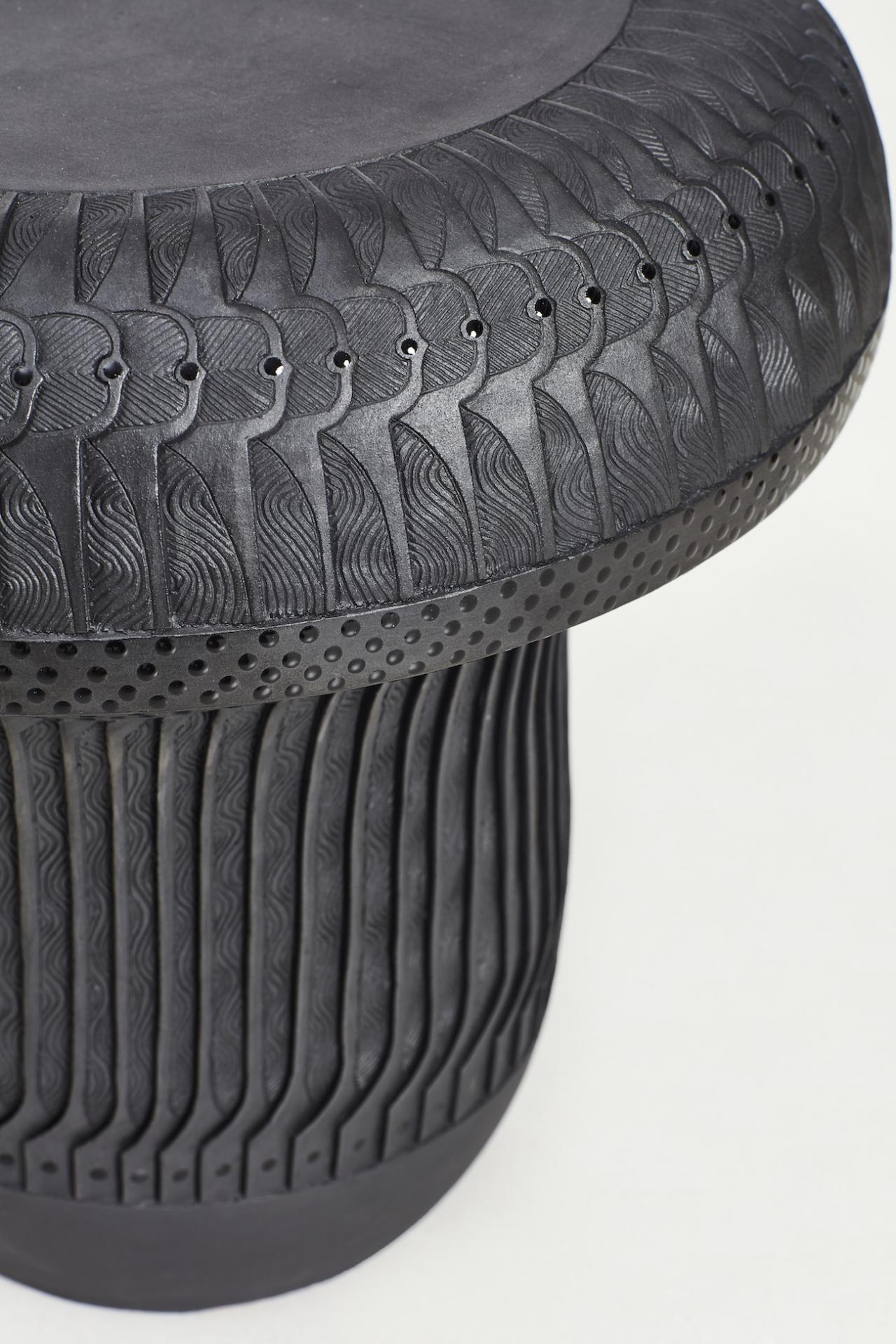 The Intermissiøn Bench is the first limited-edition furniture piece produced by NØDE, a new design studio combining industrial Design with modern production methods from Bronze Age Studio.
Charles Haupt and Gerrit Giebel's Intermissiøn Bench is the first limited-edition piece from NØDE in collaboration with Bronze Age Studio. The table is made from a single piece of 20 mm thick, airplane-grade aluminium plate, and Orrery I, a kinetic chandelier in collaboration with MAK, Southern Guild's in-house design label, and manufactured from anodised aluminium and hand-blown glass shades. Its bifurcated arms connected using barrel hinges allows the chandelier to be configured in multiple ways,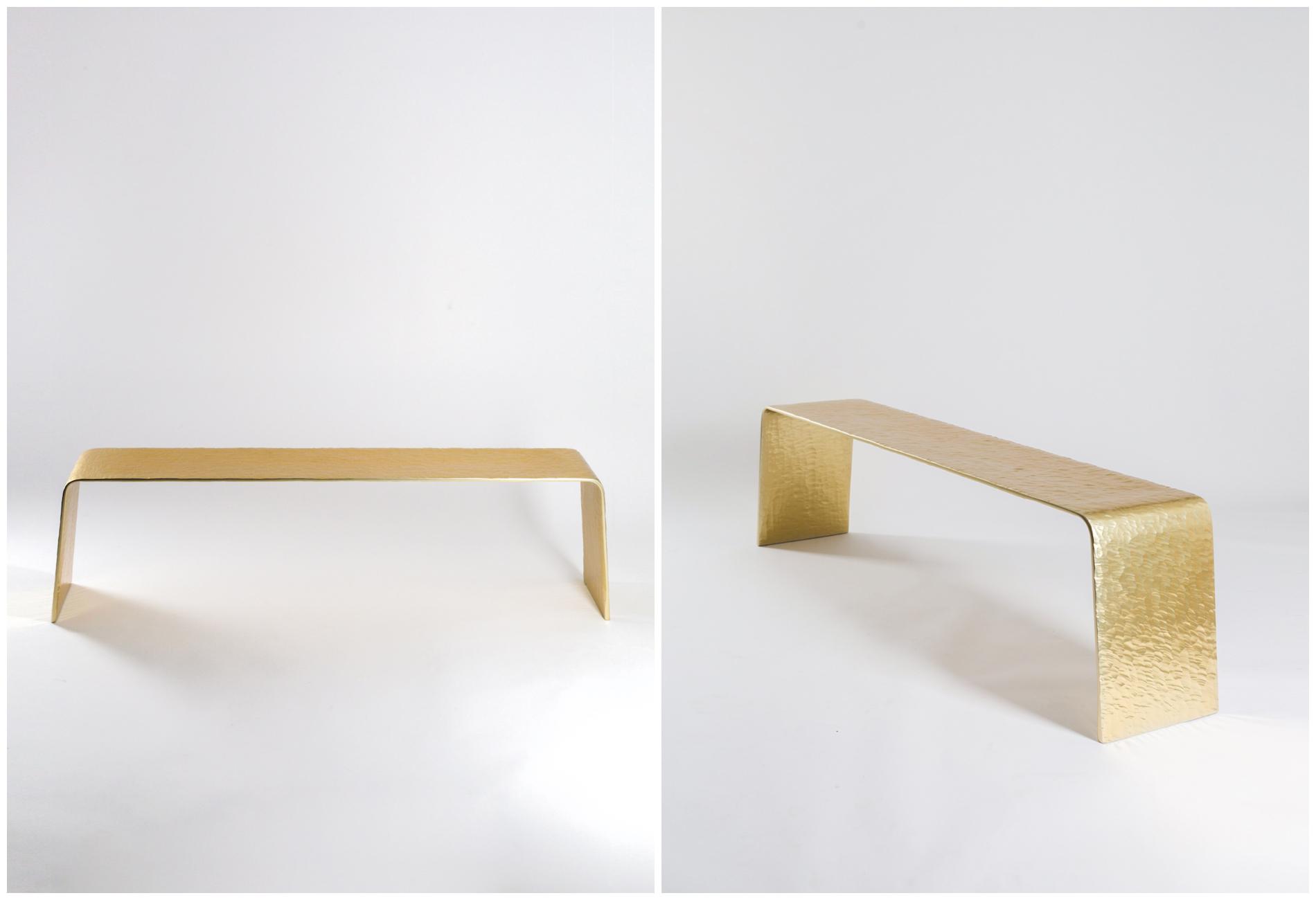 The hand-carved texture draws the viewer in and allows for a moment for themselves as they engage with the beauty of the bench. We are very pleased to have the bench on display in Miami so that people can experience the textures to the fullest. It is important for us to have this bench showcased among the World's greatest designers, to show the strength and quality of South African design, as well as the richness of the creativity.
Mindy Solomon Gallery's Curio will showcase the art of diasporic cultures, including Basil Kincaid's sculptural textiles inspired by black American and West African quilting techniques, and pieces from American ceramicist by Donte K. Hayes whose work fuses African tribal history with hip hop and Afrofuturism.
Vanguard Female Designers
Galleries will be highlighting the important legacies of women who pioneered furniture and lighting design in the twentieth century. Charlotte Perriand's diverse body of work will be a highlight. Galerie Patrick Seguin Gallery will present works influenced and inspired from her numerous trips to Japan and will include a unique example of her iconic Table à gorge.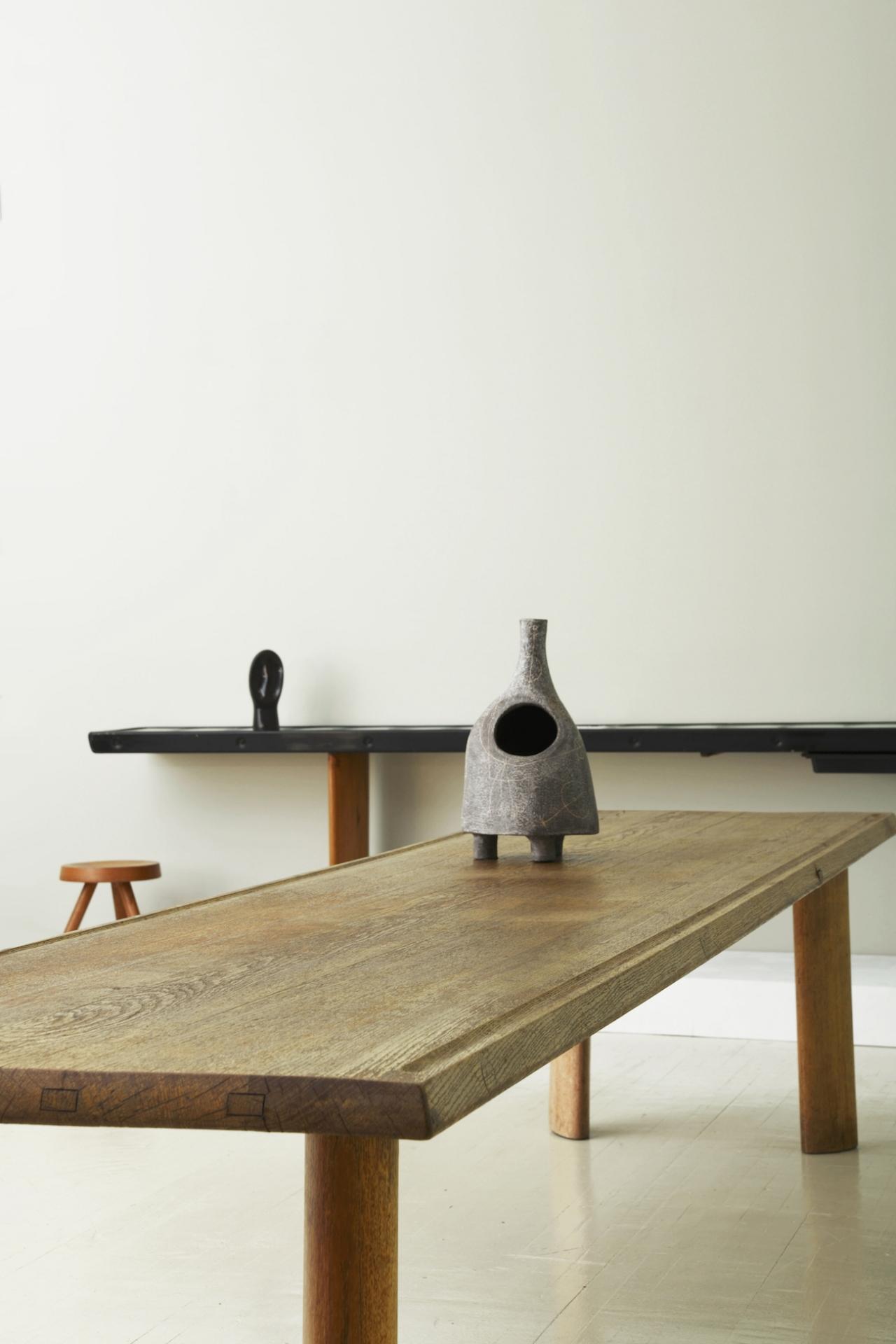 Peter Blake Gallery's Curio will stage a survey of the works of Jacqueline Lecoq and her longtime partner Antoine Philippon. The functionalist designers embrace industrial materials, juxtaposing inorganic materials with the artistic craftsmanship.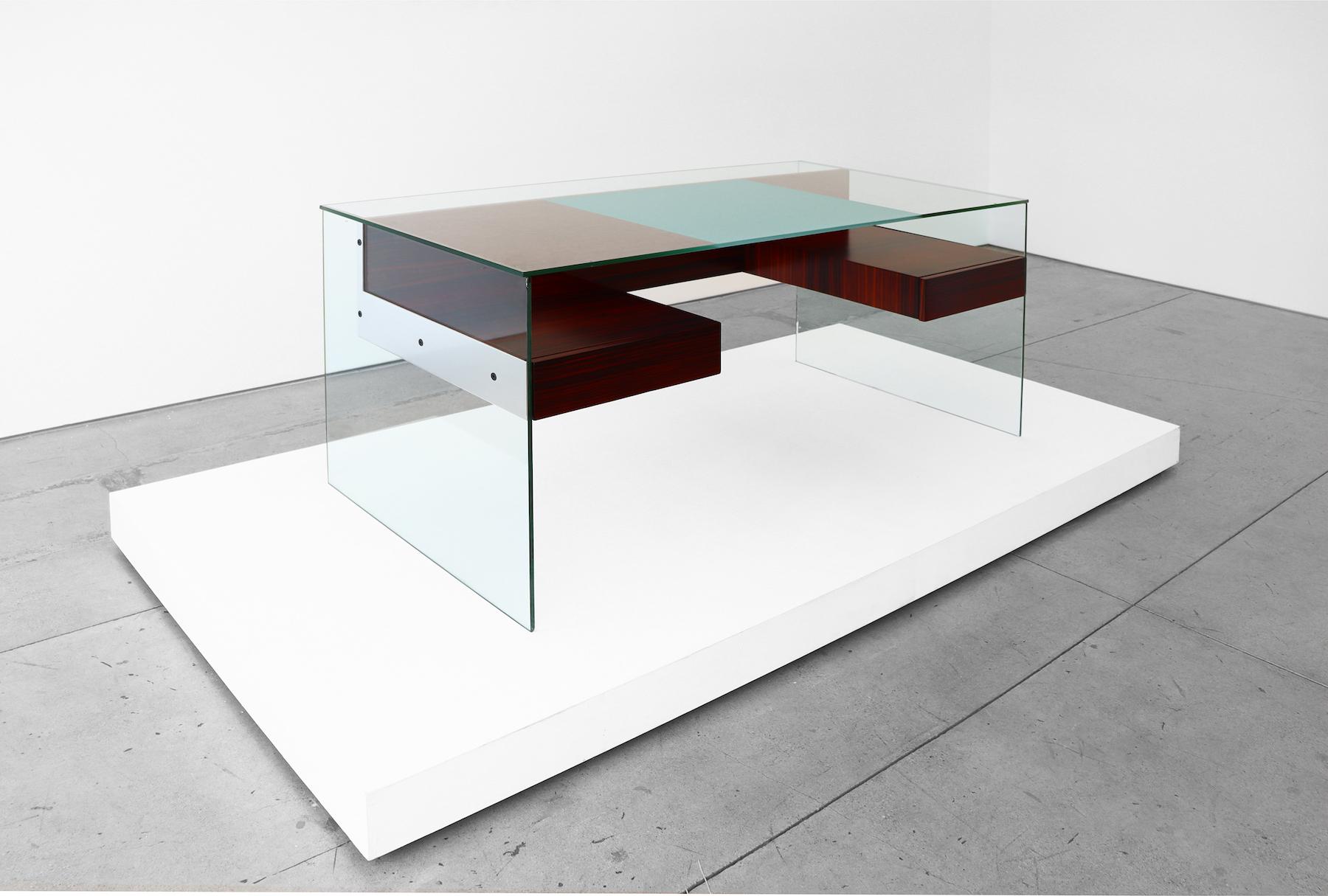 Peter Blake Gallery's Curio will stage a survey of the works of Jacqueline Lecoq and her longtime partner Antoine Philippon. The functionalist designers embrace industrial materials, juxtaposing inorganic materials with the artistic craftsmanship.
Social Media
The Social Media giants Instagram are escaping the digital sphere for the real World temporarily to grow their current reach through their campaign #designforall at their inaugural Design Miami showcase. Four projects steering the algorithm towards health, science, computing, and illustration curated by Fabienne Stephan will shine a spotlight on designers who are trailblazing inclusive, sustainable Design. Studio Swine (@sudio_swine) have created a bubble-shaped structure to house the projects in their trademark 'leave no trace' approach. The 100 percent recyclable PVC space promises to be an immersive treat, and a fabulous photo opportunity will float away to the Instagram office in the Bay Area after the December show.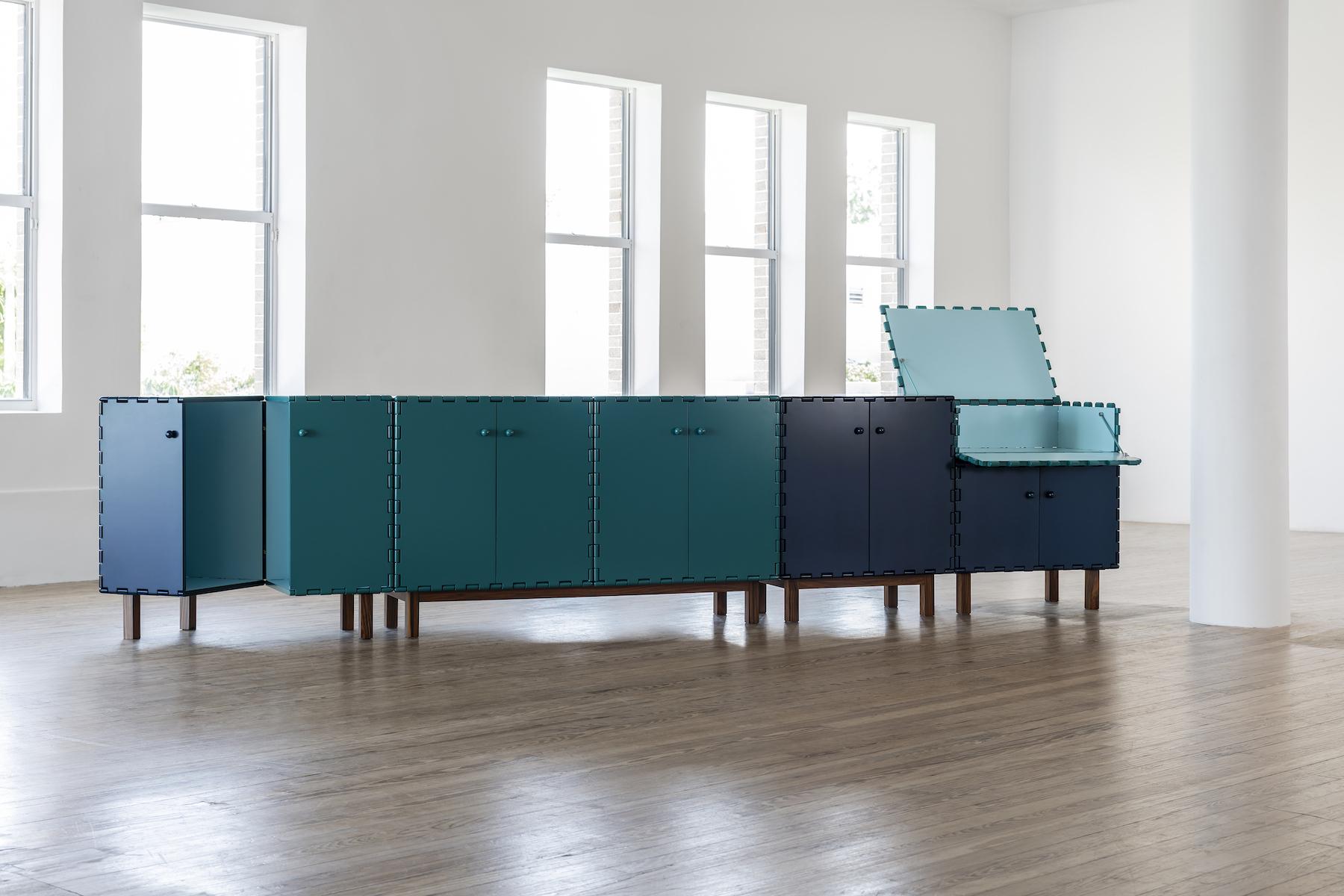 The power of illustration will come to life through work by Irish artist Deva Pardue from her design initiative For All Womankind that supports organisations working to advance women's rights.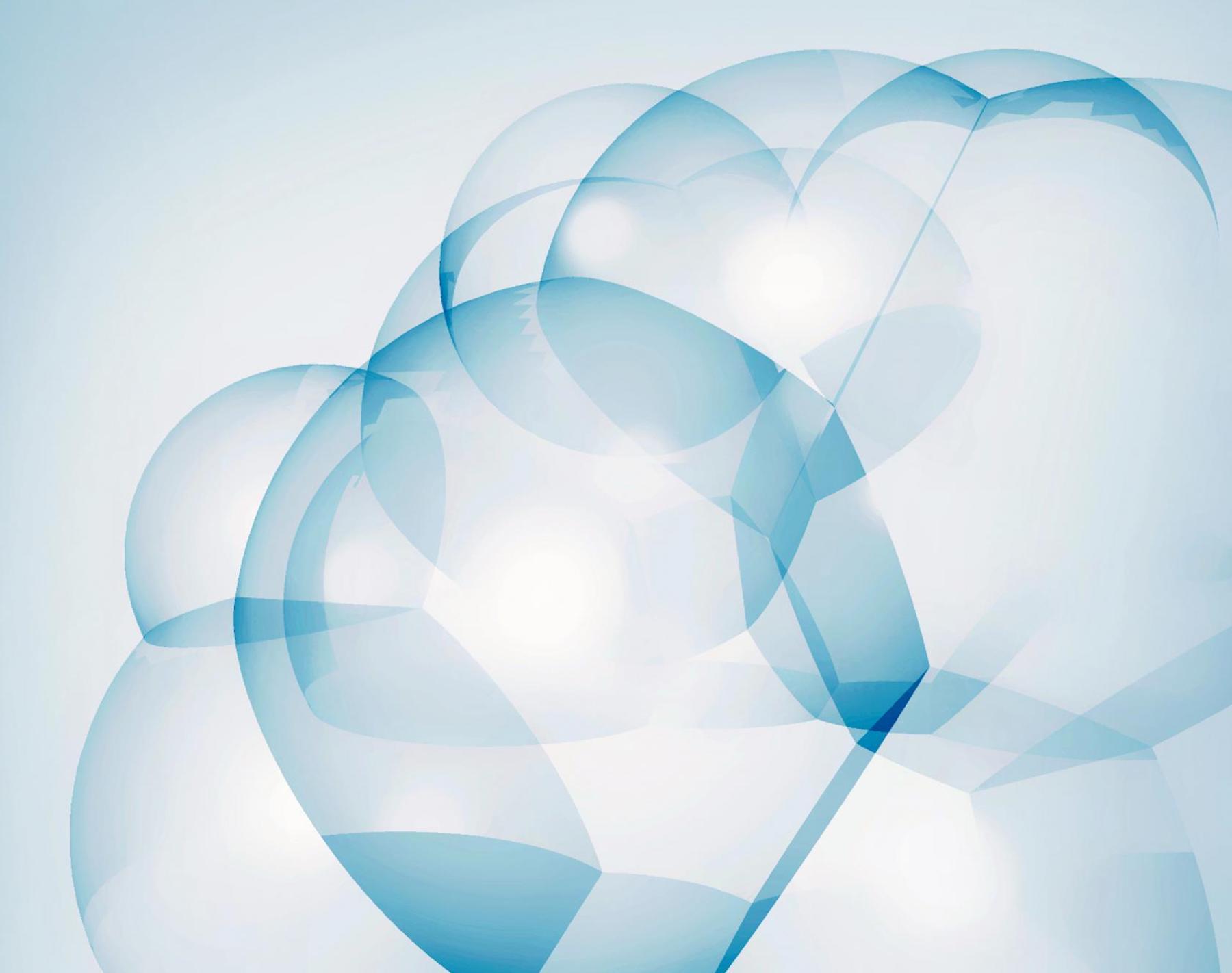 Kano is reshaping our relationship with tech and computing with its system built with Map Project Office – a computer that we can build ourselves. Their motto 'make your own technology. Create, don't just consume, attempts to break down barriers between humans and computers through accessible education on coding and simple steps towards building computer technology.
Reimagining healthcare wares are San Francisco- based Yona Care, who have redesigned the speculum and pelvic exam experience. Canada-based ALLELES Design Studio will be showcasing two of its prosthetic covers transforming prosthetics from medical aid to fashion expression.
Fashion Forward
Versace and Interior designer Sasha Bikoff will debut six one of a kind furniture pieces inspired by Versace archives and displayed with the look they reference. The exhibition will take at the Palm Court event space. Versace's Miami Design District boutique will also showcase three settings designed by Sasha, first presented at Fuori Salone during Milan Design Week 2019.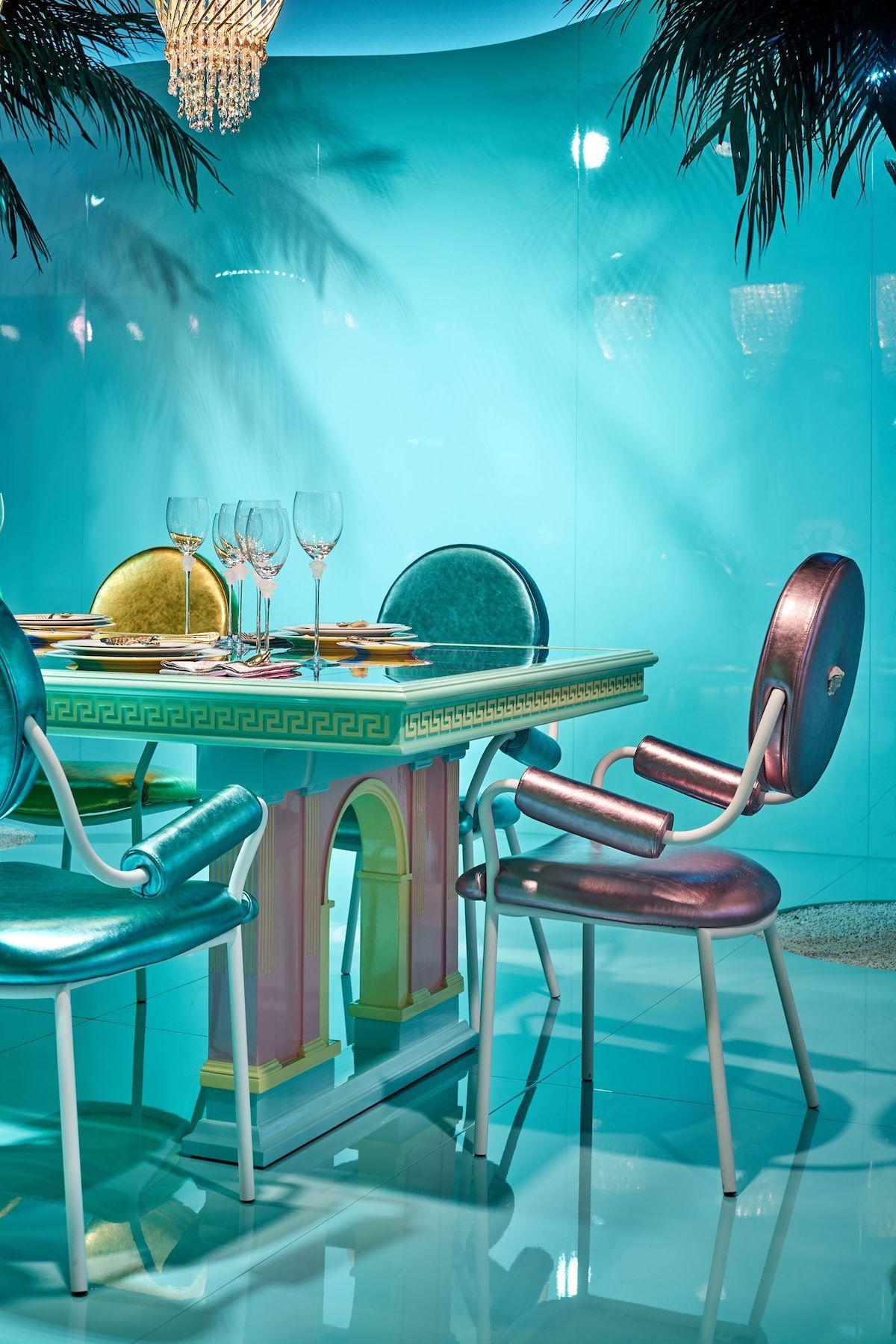 Massive Miu Miu M/Marble Stools encourage users to plug "matchsticks" of different colours into myriad perforated holes. In palm wood, and crepe rubber, hand-blown Murano glass pegs. Over two venues, the Standard Spa, Miami Beach, and the historic Buena Vista Post Office in the Miami Design District.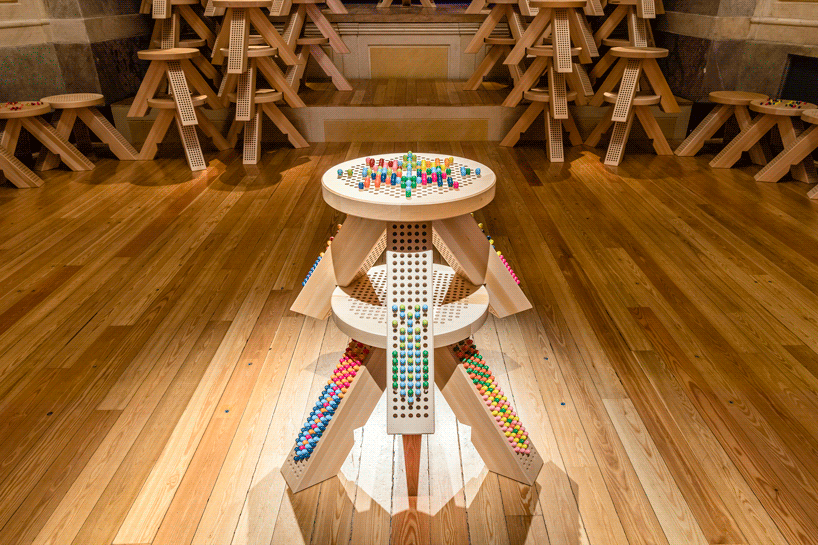 Swarovski's Water installation highlights the Swarovski Waterschool, a community investment program that inspires present and future generations to practice sustainable water use. Evian and Virgil Abloh have partnered on a series of limited-edition designs that expand ways to hydrate sustainably and are inspired by nature's beautiful and simple phenomenon, the rainbow.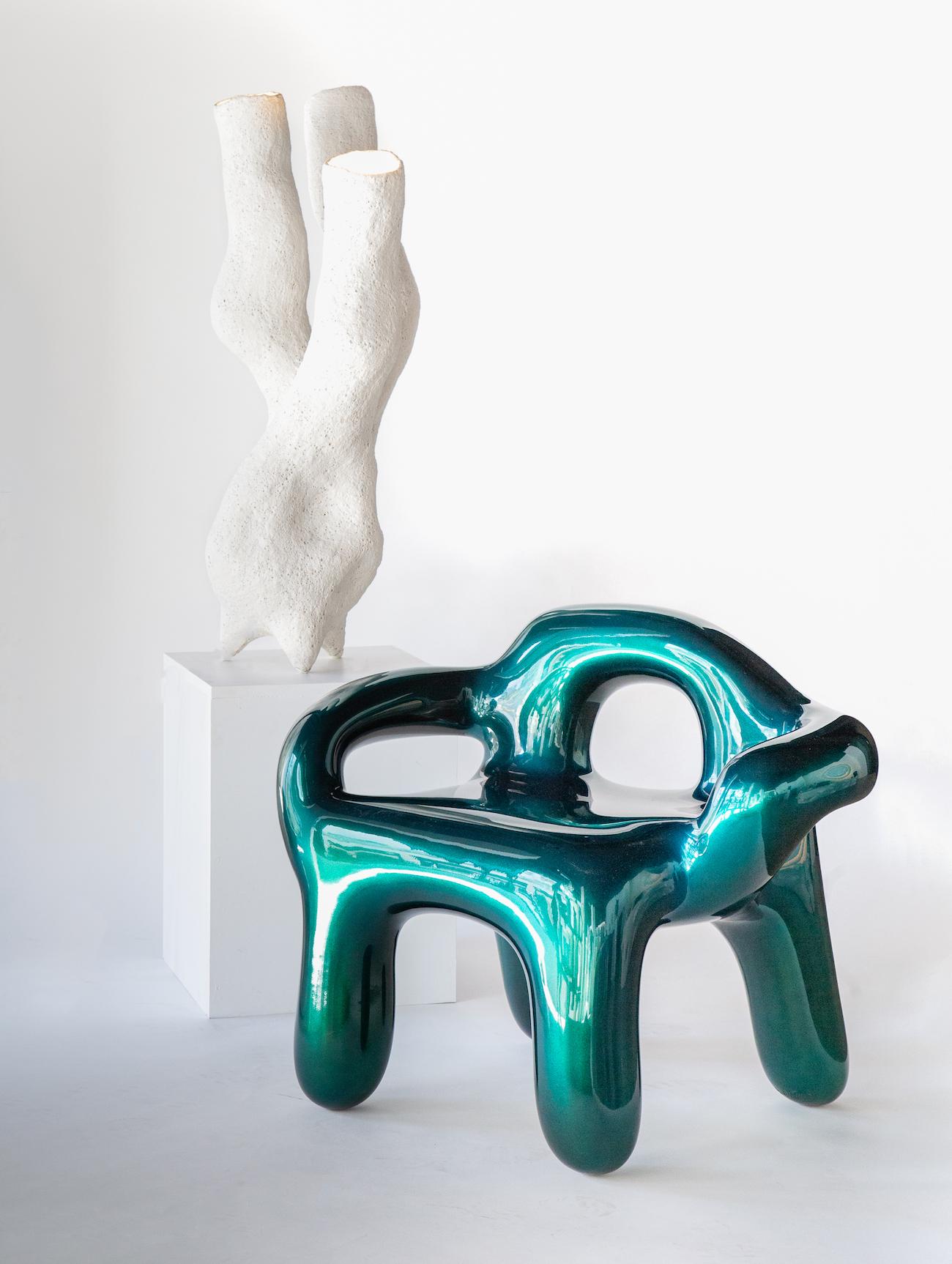 Coral Coffee Table by William Coggin (2019), for Galerie SCENE OUVERTE, is a stunning piece. Meanwhile, with In Circulation, Rooms Studio [Tbilisi Georgia] gives a second life to iconic public benches from the Soviet era while recreating this personal act. One of the benches is made from stone and was created in collaboration with Georgian hip- hop and visual artist Max Machaidze.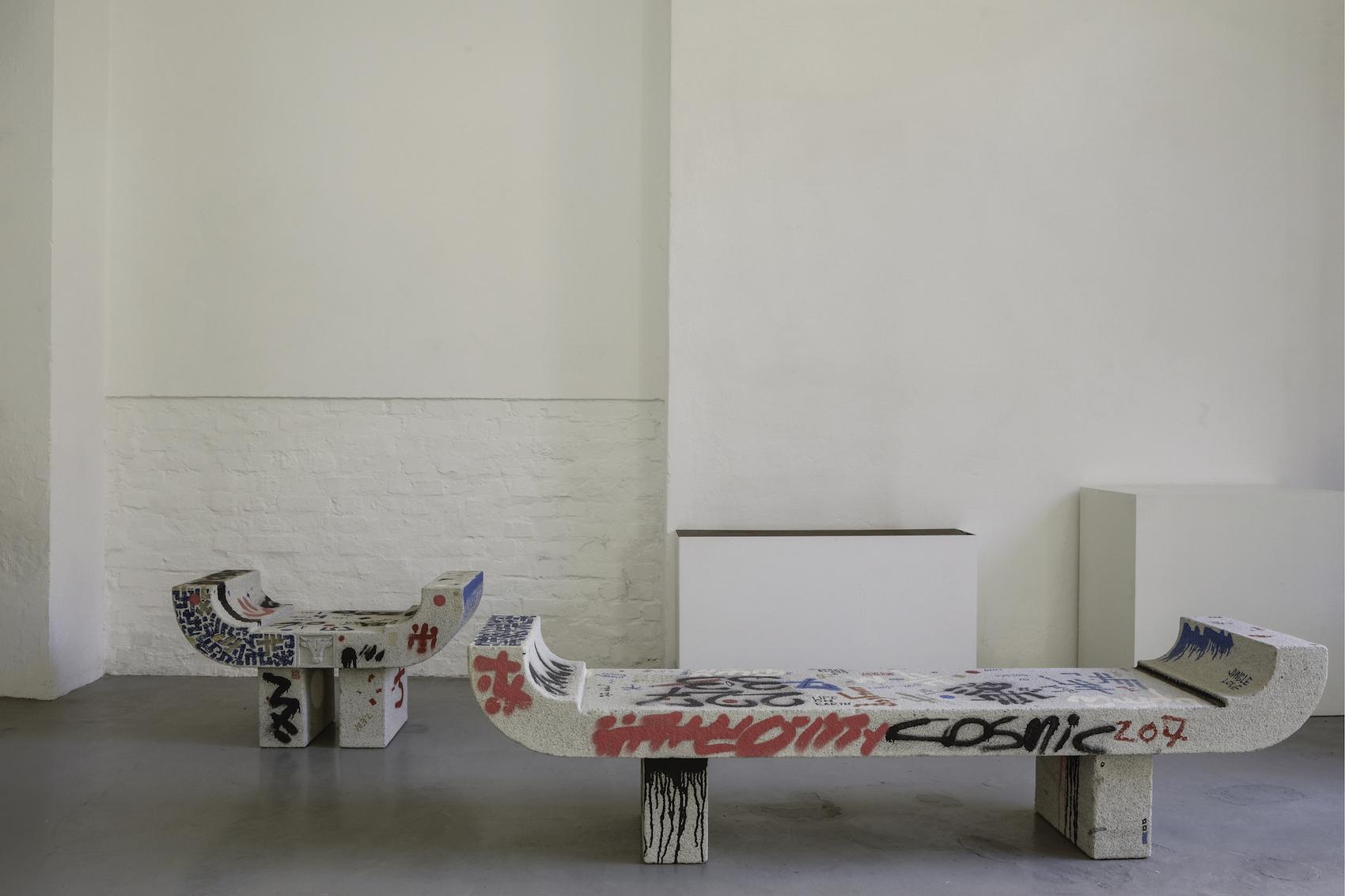 Marc Ange-French, Italian artist, now based in Los Angeles, will show his new capsule collection for the Italian luxury furniture brand Visionnaire. Il Pavone. Inspired by colourful peacocks in India his dramatic throne in bespoke blue-and- green Visionnaire fabric, camel leather, and bronze-plated brass is a beauty. See it at Visionnaire's newly renovated Wynwood showroom reimagined by Ange as an otherworldly garden.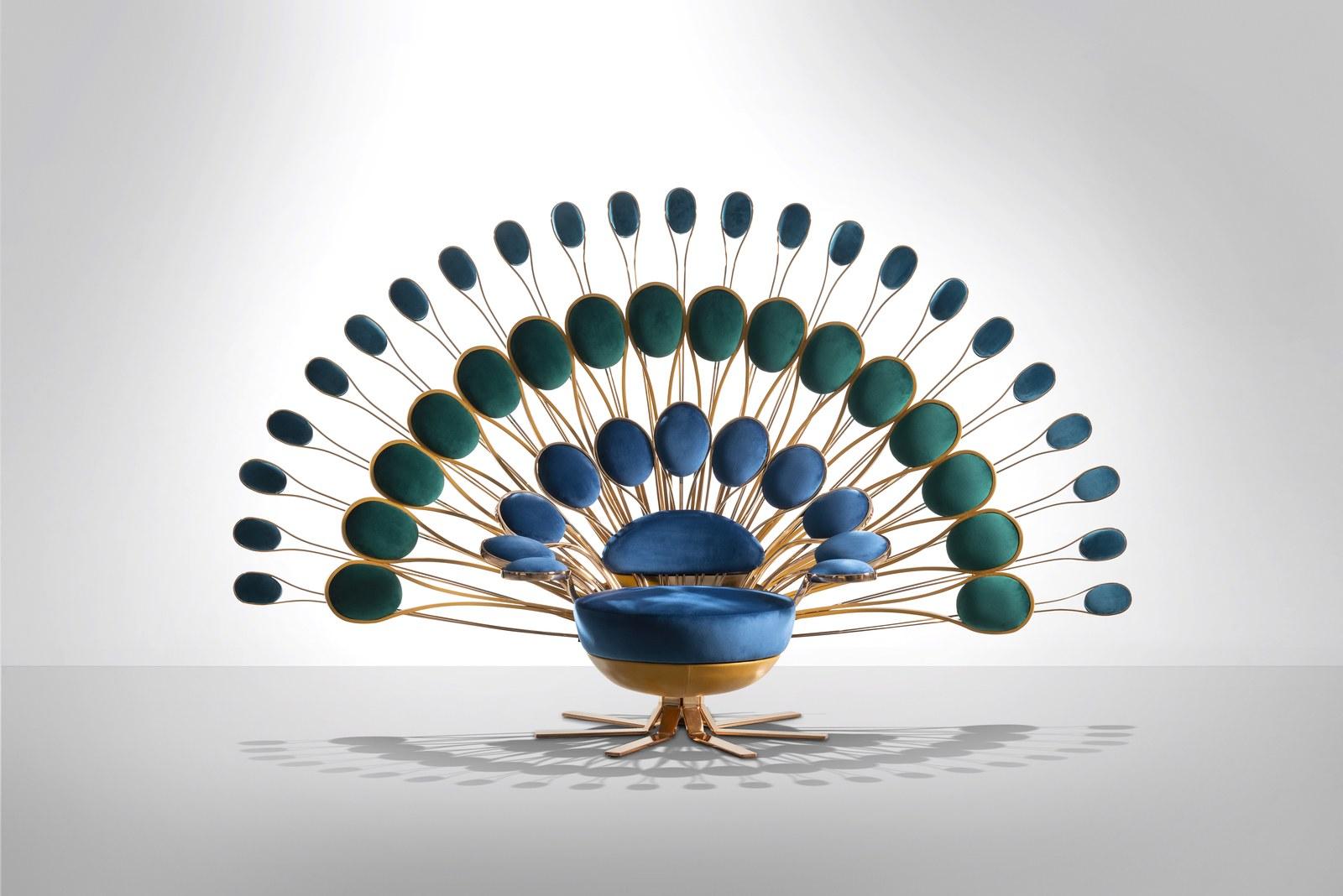 For this year's Design, Miami Fendi has invited Swiss studio Kueng Caputo, who is known for their experimental process and playful use of materials to create a collection that references the iconic architecture of the Fendi HQ, the 1930's Palazzo della Civiltà Italiana.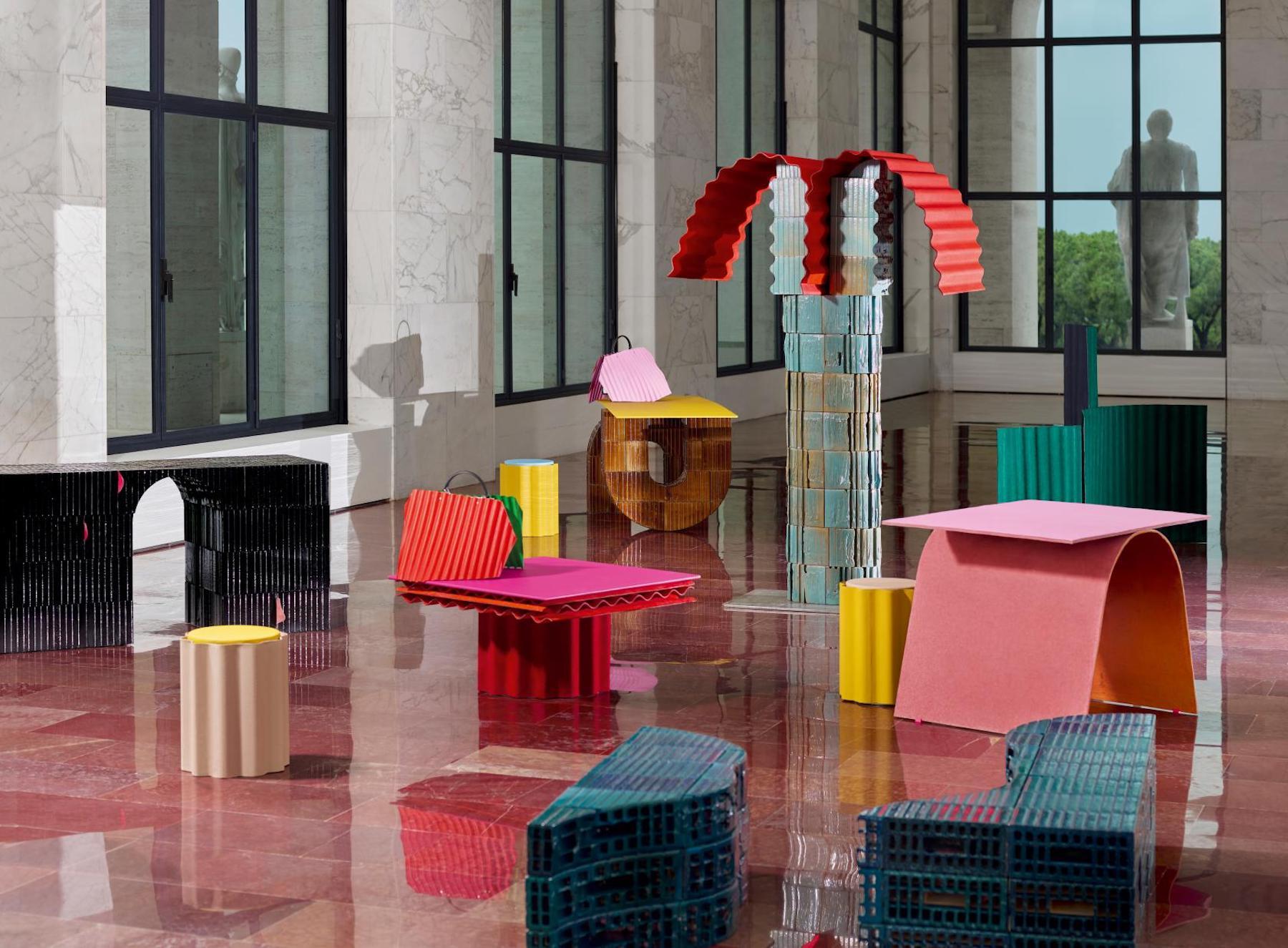 Gathering inspiration from Fendi's archives. Leather and brick have been explored to create architectural forms, including stools, benches, tables, room dividers, and a stylised palm tree.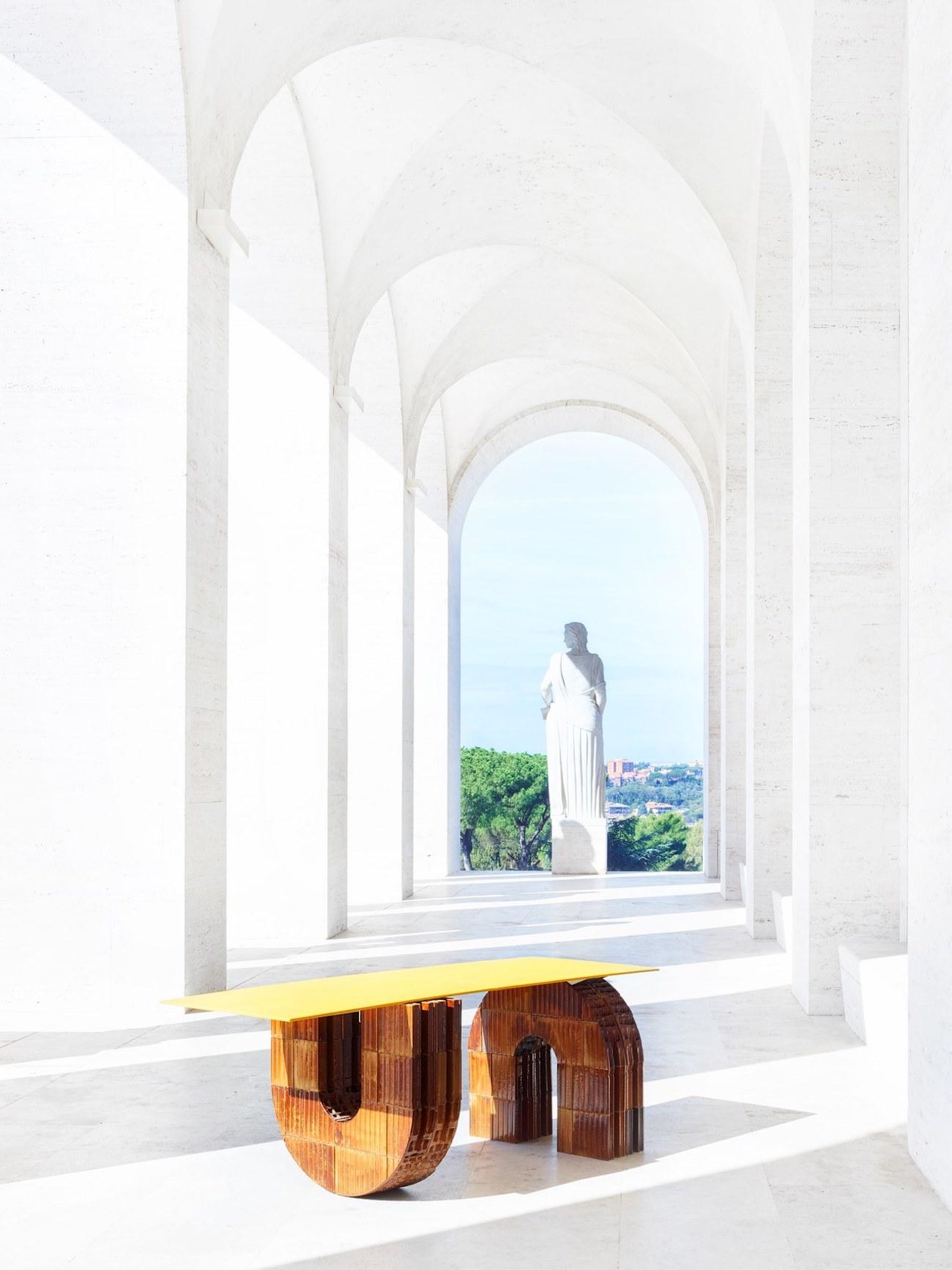 Ten bold pieces focus attention on the different material finishes while they reference the colour-blocking aesthetic that is a Fendi signature. They will be used to create a hang-out area with the feeling of an outdoor space, mimicking the loggias of the palazzo.
Schedule of Events:
Preview Day: By invitation only Tuesday, December 3
Press Preview 1–7PM; Members Preview 11AM–12PM; Collectors Preview 12–7PM
Vernissage: Wednesday, December 4 11AM–1PM
Public Show Days: Wednesday, December 4 1–8PM Thursday, December 5 11AM–8PM Friday, December 6 12–8PM Saturday, December 7 12–8PM Sunday, December 8 12–6PM
See also: Whimsical Wonderland: Lala Curio's New R.Manda Cafe in Shanghai