Taking place from April 13 to 15 this year, Songkran is one of Thailand's most important holidays, attracting thousands of visitors to the country every year.
Also known as the Water Festival, the festival celebrates the Thai New Year with an incessant amount of water splashing – among other traditions. If you're planning a trip to join in the festivities, we've rounded up some of the best Chiang Mai (where some of the largest events take place) hotels for you to check into during the festival to make the most of your Songkran moments.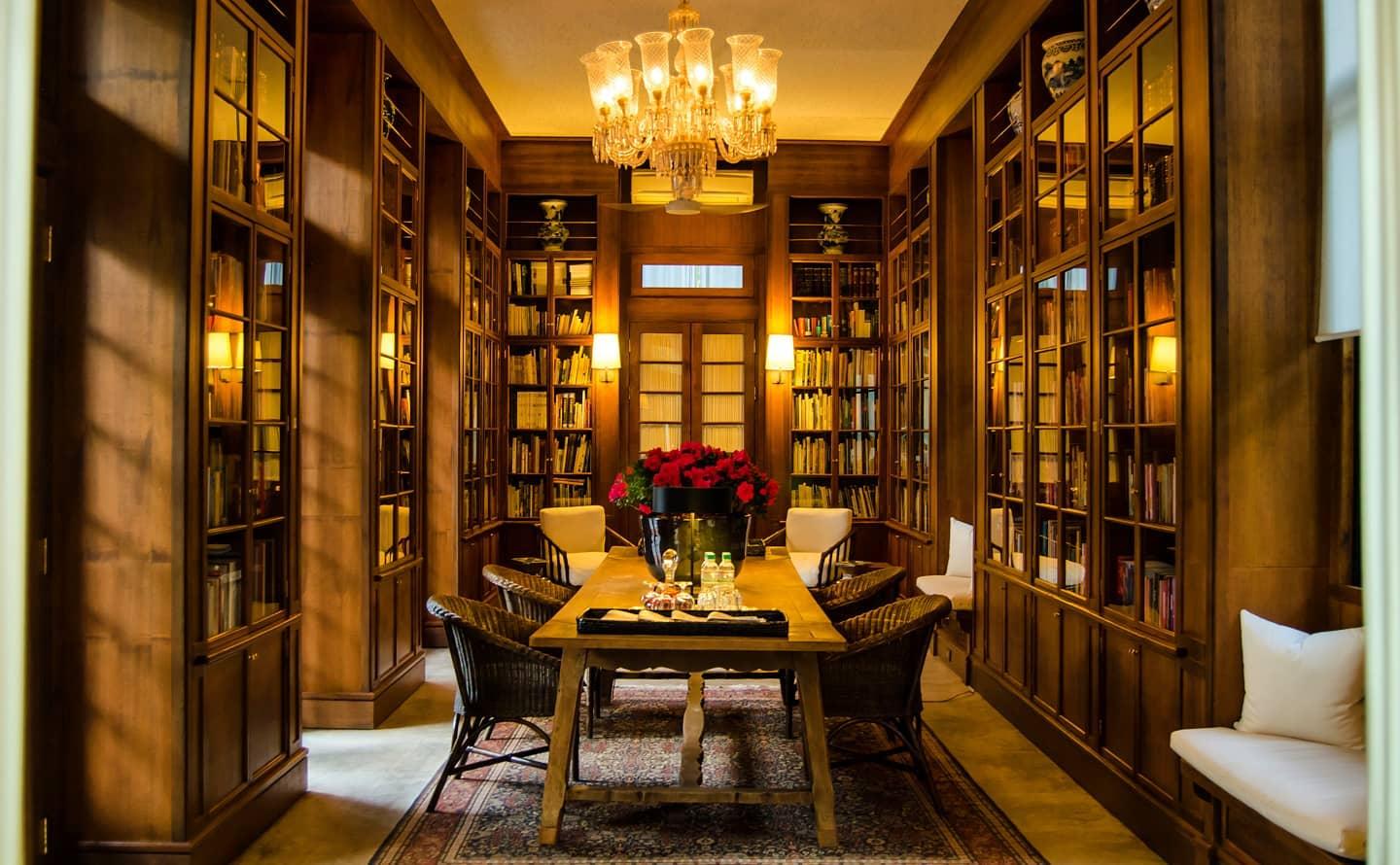 1. Rachamankha
Rachamankha is one of Chiang Mai's trendiest boutique hotels, located in the city's old quarter near the oldest Buddhist temple, Wat Phra Singh. The hotel's well-proportioned design emulates Chiang Mai's ancient heritage by creating a private compound, built around a series of characterful courtyards. The hotel is surrounded by two acres of manicured gardens and features just 22 rooms, including 18 superior and four deluxe rooms, as well as three two-bedroom suites. The rooms are elegant but not minimalist, featuring wooden pieces, large doors and a distinctive decor.
Rachamankha's aesthetic is influenced by Chinese vernacular architecture from the 11th century. Once inside, you'll find a sublime mix of white walls, raw silks, stripped floors, and an enviable collection of Asian art and antiquities. Every room features an uninhibited mix of antiques from Europe, Africa, China, Burma, and Thailand, including antique Chinese cabinets, area rugs, and flower arrangements.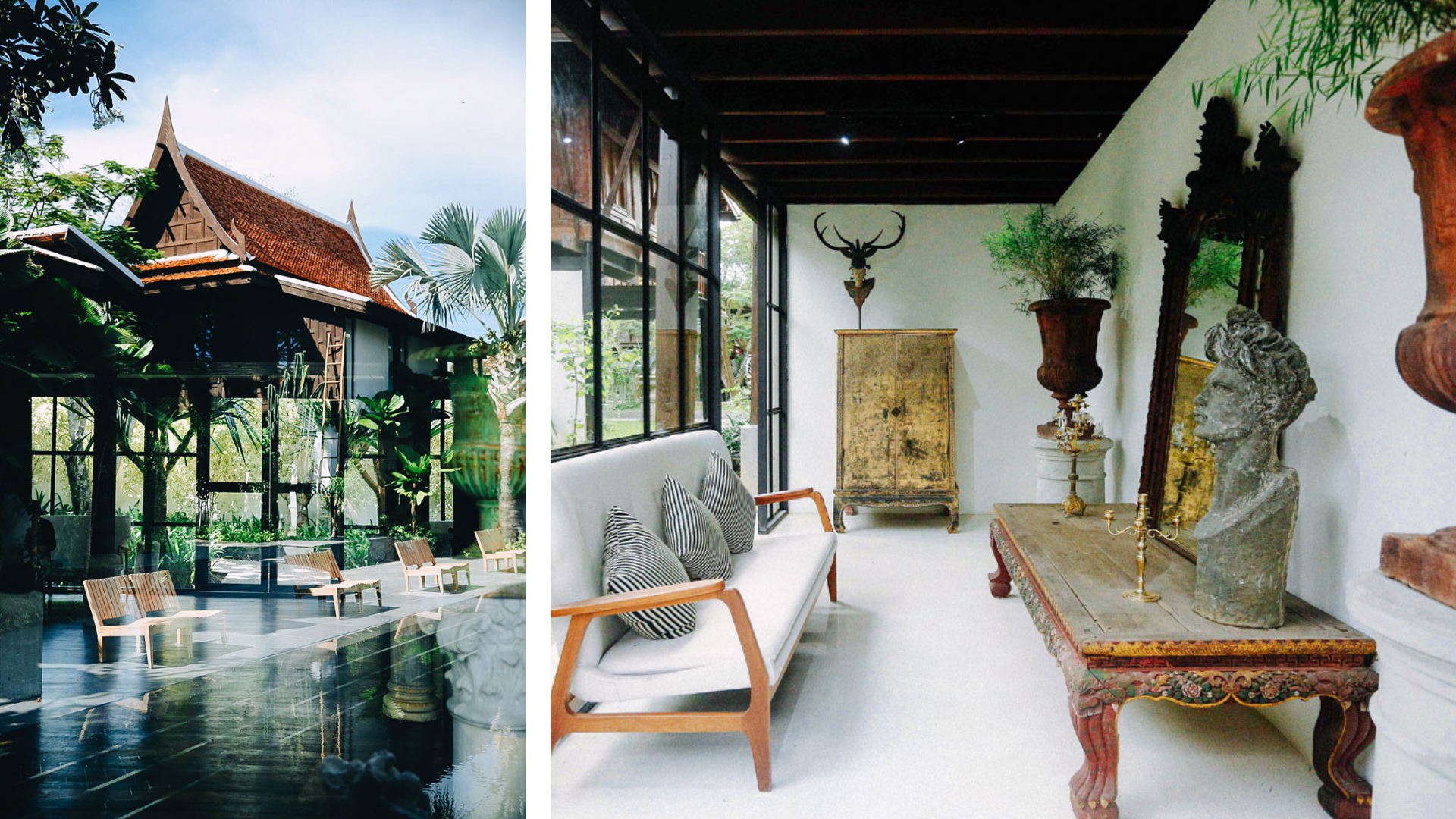 2. Villa Mahabhirom
Villa Mahabhirom, which means villa of great pleasure in Thai, is hidden behind a black compound wall on the west side of the city. There are striking sculptures throughout the tropical gardens of the 1.3-acre urban resort.
To create the resort, 24 100-year-old traditional teak Thai homes were rescued from all over Thailand, carefully dismantled and then reassembled onsite. Fourteen stilted villas feature modern amenities like air conditioning, Italian marble bathrooms, and open-air living spaces overlooking gardens or mountains, while keeping their original structure and gabled roofs. Throughout the resort's spa, restaurant, bar, library and lobby area, there are antiques, decorations and artwork that provide their own fascination.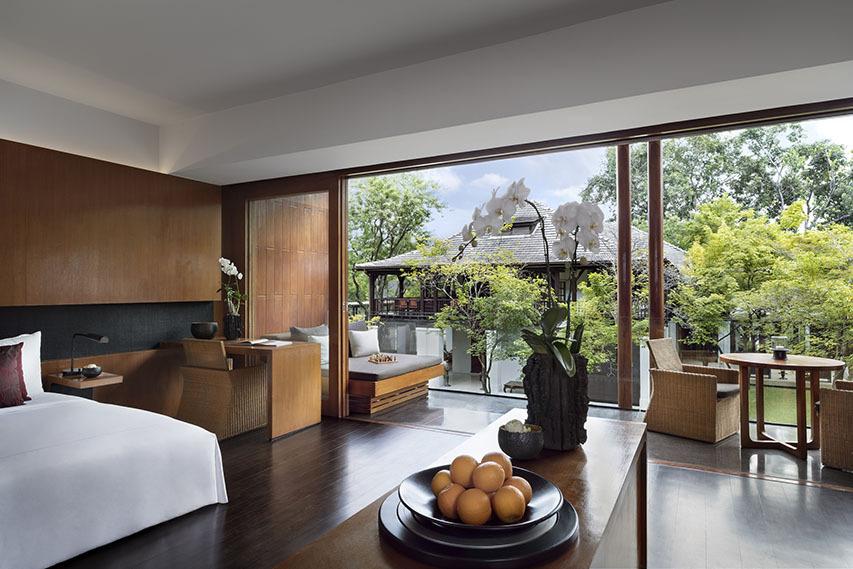 3. Anantara Chiang Mai
The stylish Anantara Chiang Mai hotel is located on the banks of the Ping River, only a hop away from the Night Bazaar, and is perfect for both shopping lovers and fans of modern design. Formerly known as The Chedi Chiang Mai, the luxury hotel features contemporary, minimalist splendour designed by the late Kerry Hill. The riverfront sanctuary used to be the British consulate but now features a stunning 101-year-old heritage teak house, a top-notch restaurant and bar in the heart of the city, not to mention the giant tree on the lawn that has been providing shade for almost 200 years. Its well-appointed deluxe rooms and suites feature tropical open-plan designs, as well as contemporary Thai motifs and materials.
For Songkran, the hotel is also offering packages that includes splash kits, two water guns, traditional khao chae meal and even your very own tuk-tuk to get around the city.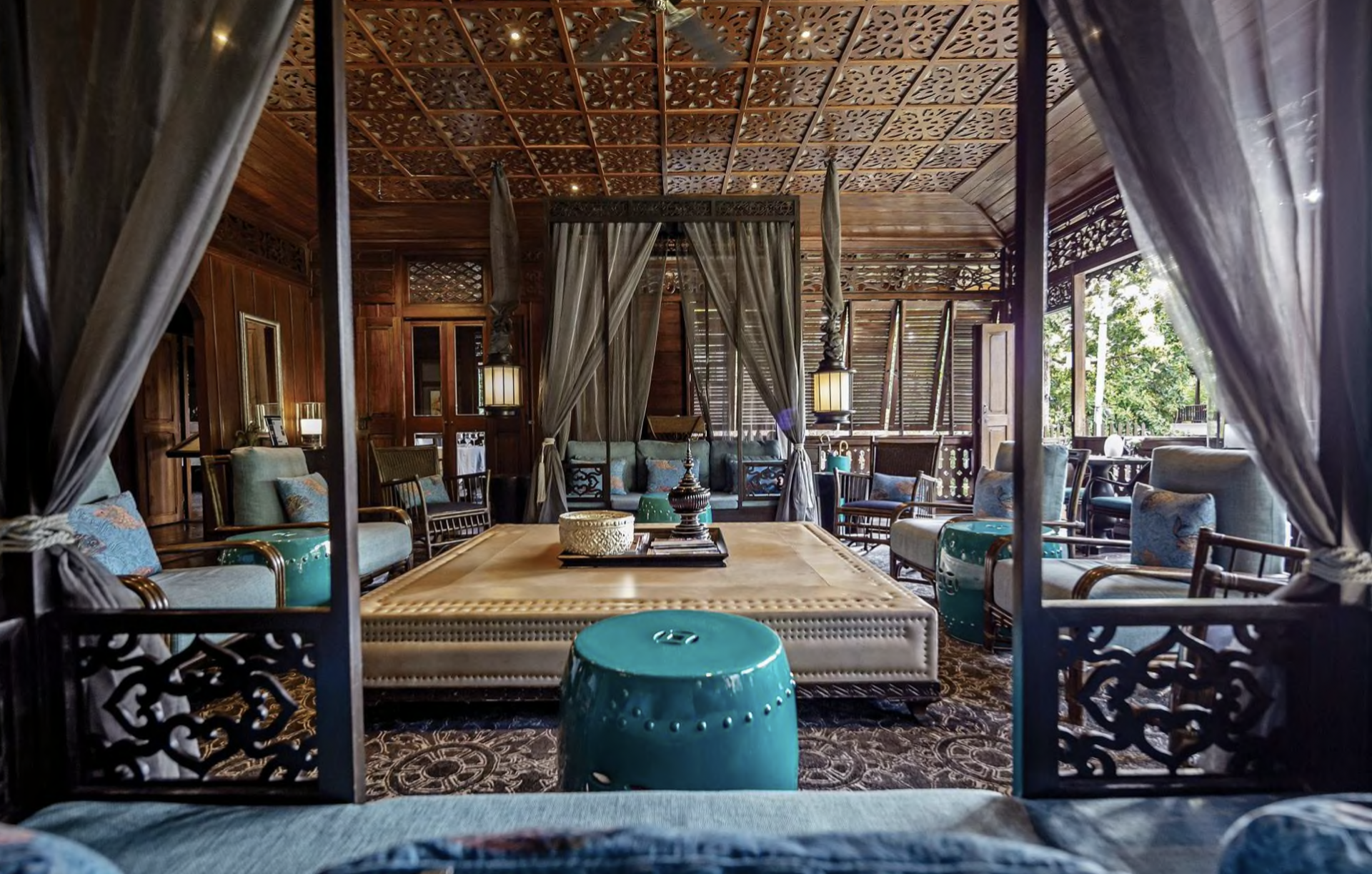 4. 137 Pillars House
Located on a quiet street just minutes from the Old Town, 137 Pillars House is perfect for exploring Chiang Mai – that is, if you even manage to drag yourself away from this stylish sanctuary. The 30-suite boutique hotel is built around a colonial teak homestead that dates back to the late 1800s, when a British merchant harvested and exported teak from the region to Europe. The suites all have an outdoor living area with comfortable, handcrafted furniture overlooking tropical gardens. In the two Louis Leonowens Pool Suites, you'll find a walk-in closet, a large bathroom with separate indoor/outdoor garden showers, and a Victorian bathtub.