What is often said about balance is that it is a myth – it does not exist, or if it does, it is near-impossible to achieve.
Such was the scenario in this Laguna Verde abode, outfitted with three bedrooms, four bathrooms, a sizeable 2,600 square footage, and arresting views of the Victoria Harbour – home to three generations of a family, with strong personalities and style preferences that couldn't be more different. For Juice'z Interior Design, the task was clear: to renovate the family home and, while they're at it, to strike that mythical design balance.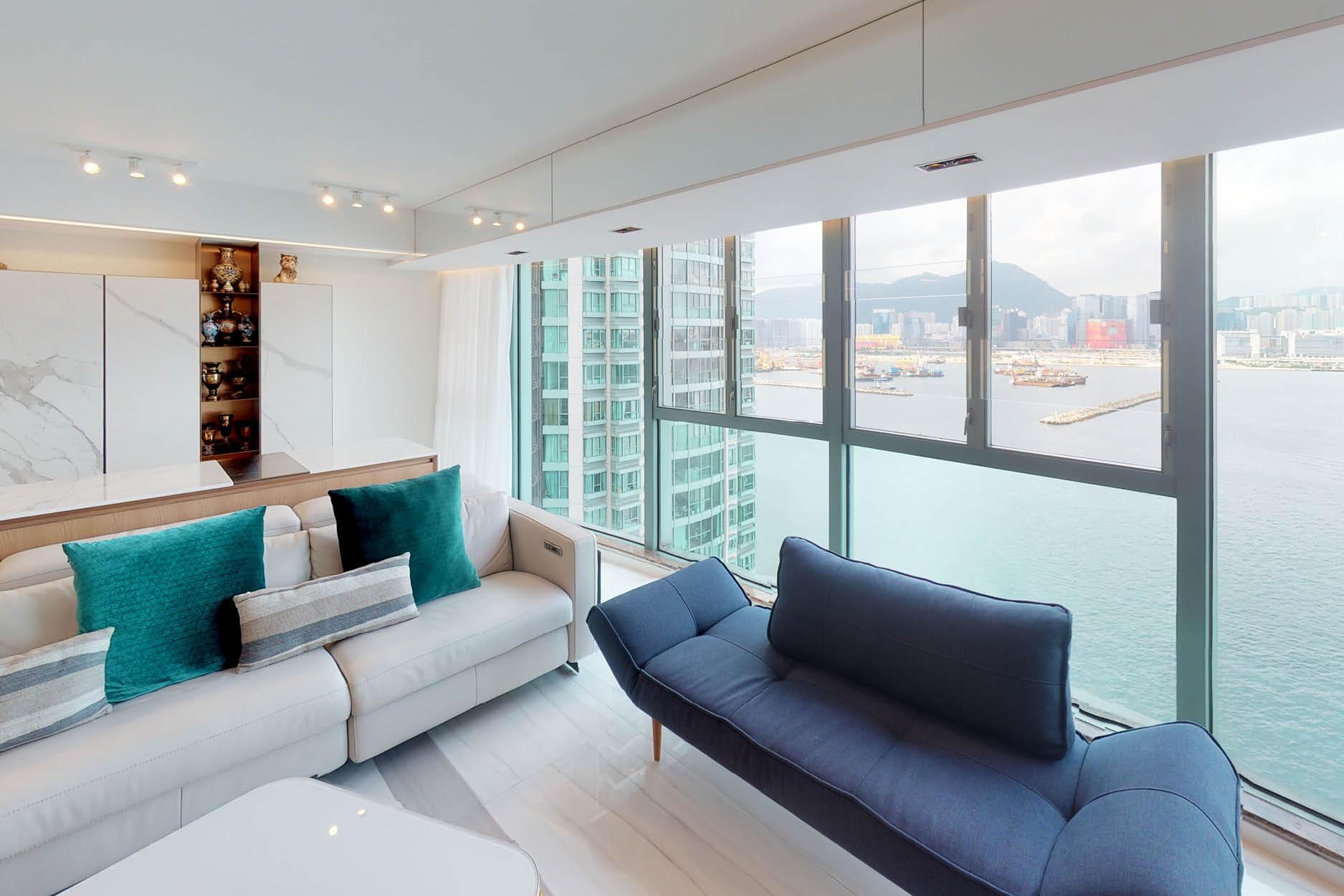 It was the arrival of a third-generation family member that spurred the renovation. The homeowner has lived in the apartment for more than 10 years; the change would accommodate more space for his new grandson. While he leans toward neutral tones and symmetry, his son prefers bold colours and lines. The homeowner also prefers marble and stainless-steel elements, which his son finds old-fashioned. "We had to strike a balance between the two generations' requirements," says Juice'z co-founder, designer Jevez Szeto. "The main difficulty was finding the point where we met both their requirements."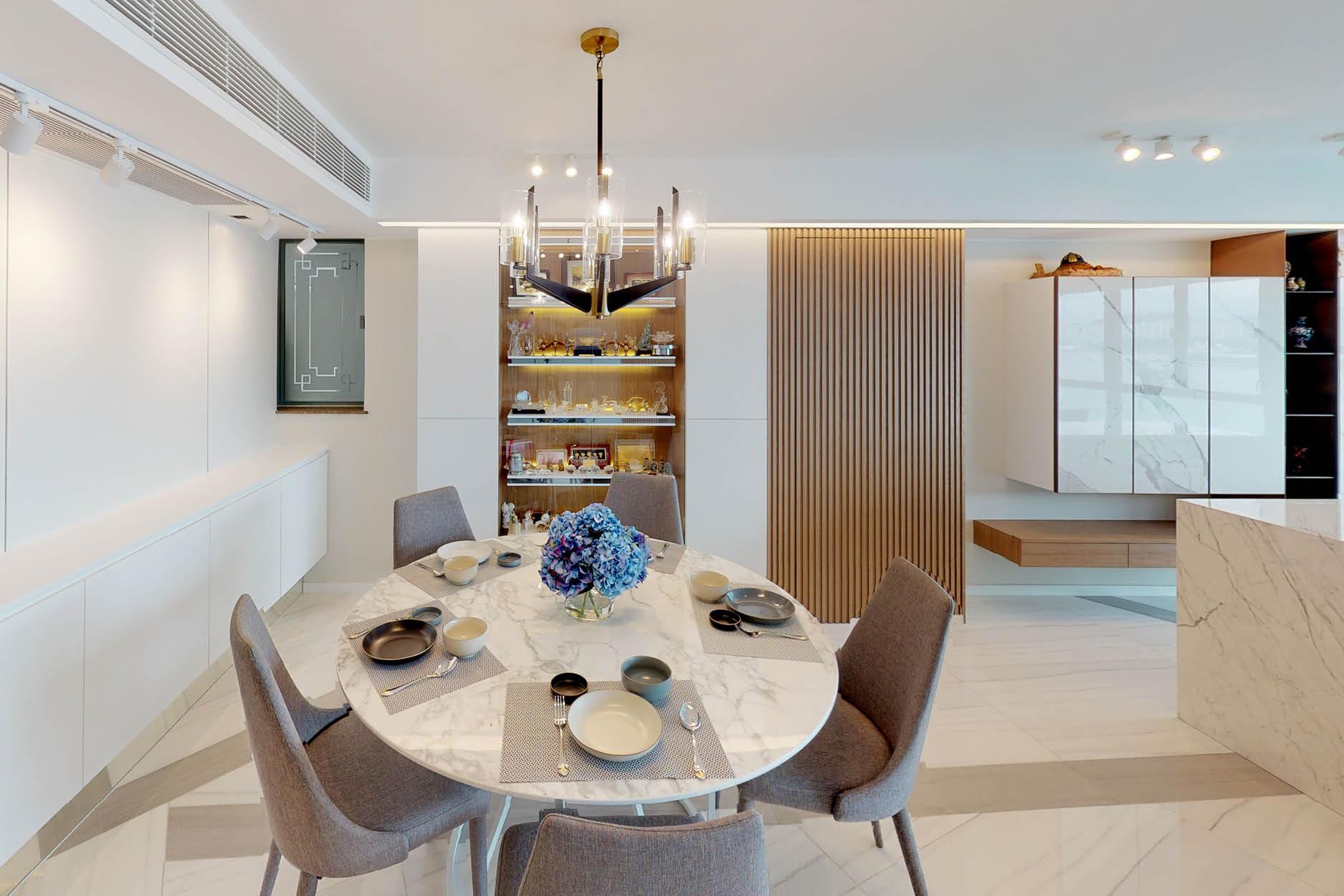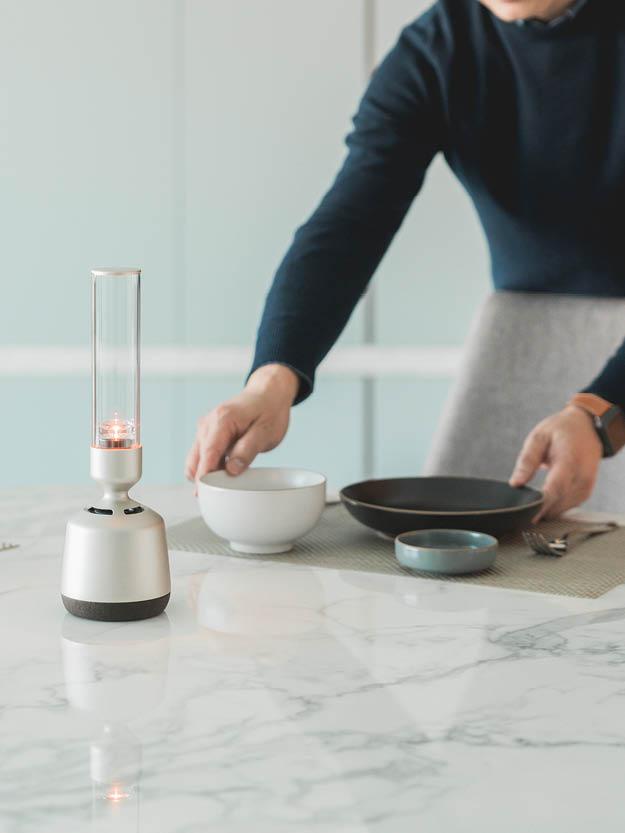 Nonetheless, there couldn't be a better brief for a studio like Juice'z. Co-founded with Jim Lee, Juice'z strengths lie in bringing together design juxtapositions without overdoing it, opting for bold interior choices with restraint, and pairing seemingly disparate colours. Lines are also inherent in their style. Working their magic on the house, Jevez and Jim opted for a neutral palette overall, and made room for pockets of colour through changeable furnishings, such as sheets and coverings. Geometric lines feature in the entertainment wall and flooring, which also incorporates marble — checking off design requirements on both sides.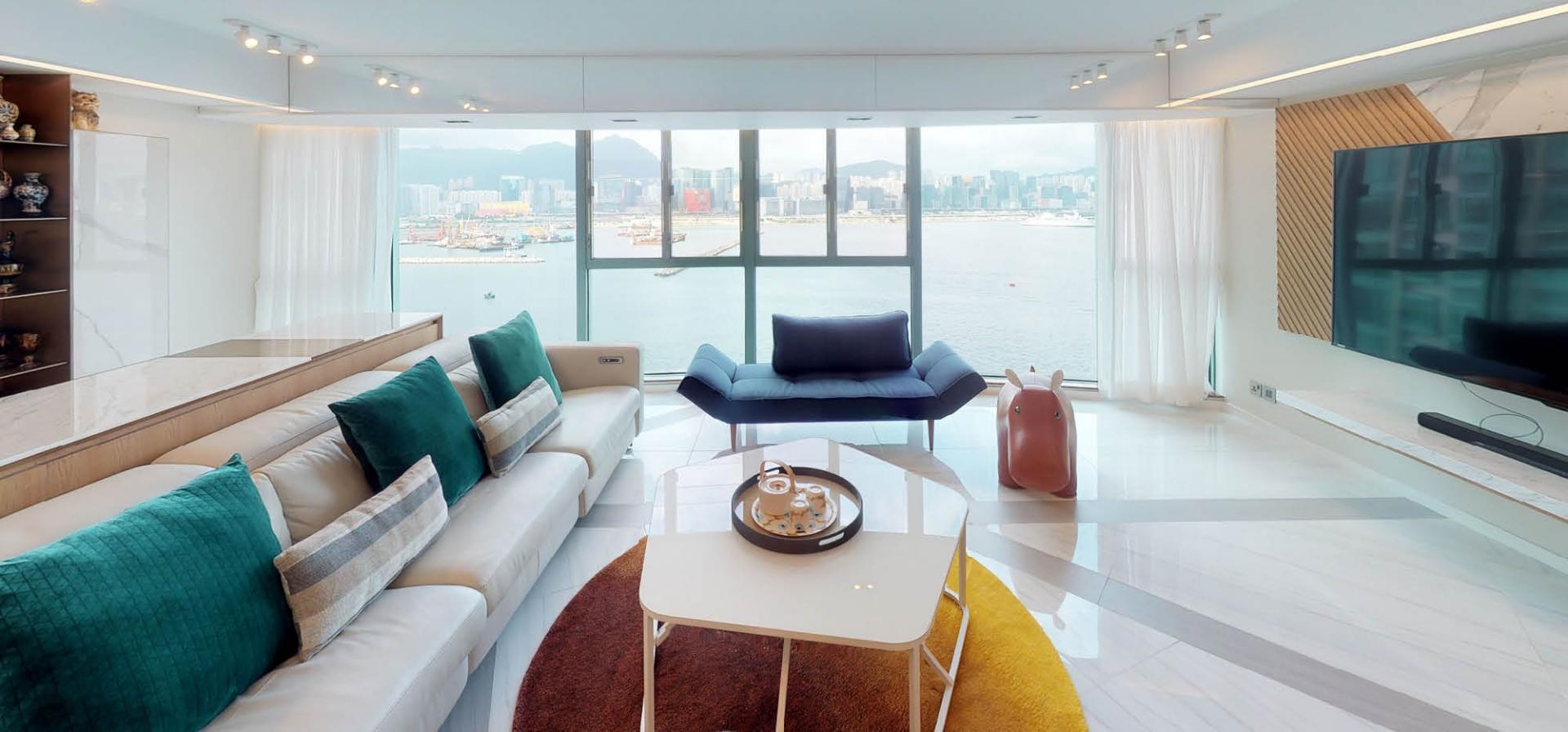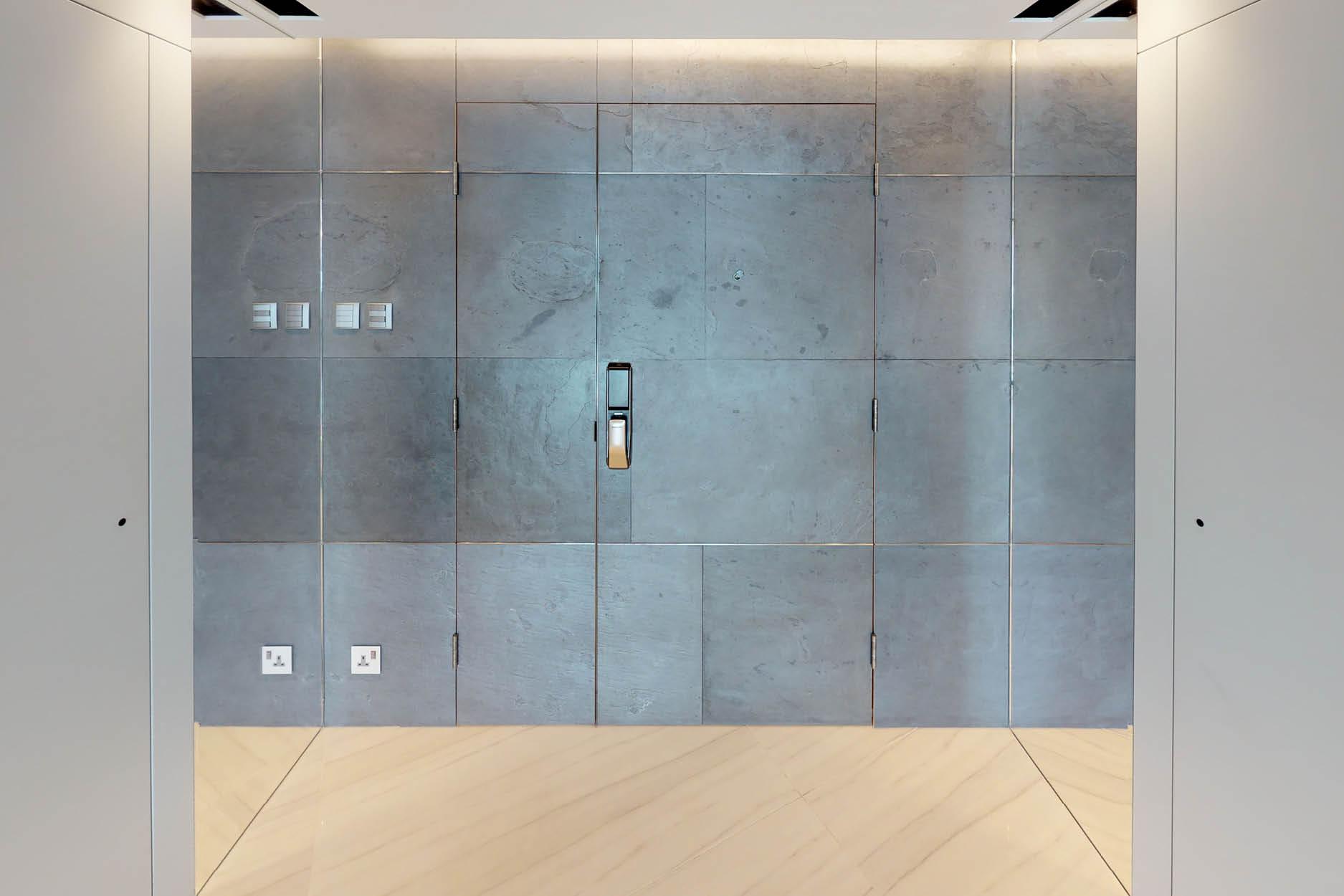 The designers also incorporated smart features to let the tech-savvy family enjoy their home's amenities via their devices. One of them is the Sony LSPX-S2 Glass Sound Speaker, a Red Dot Design Awardee that at first glance appears like a modern-rustic lamp.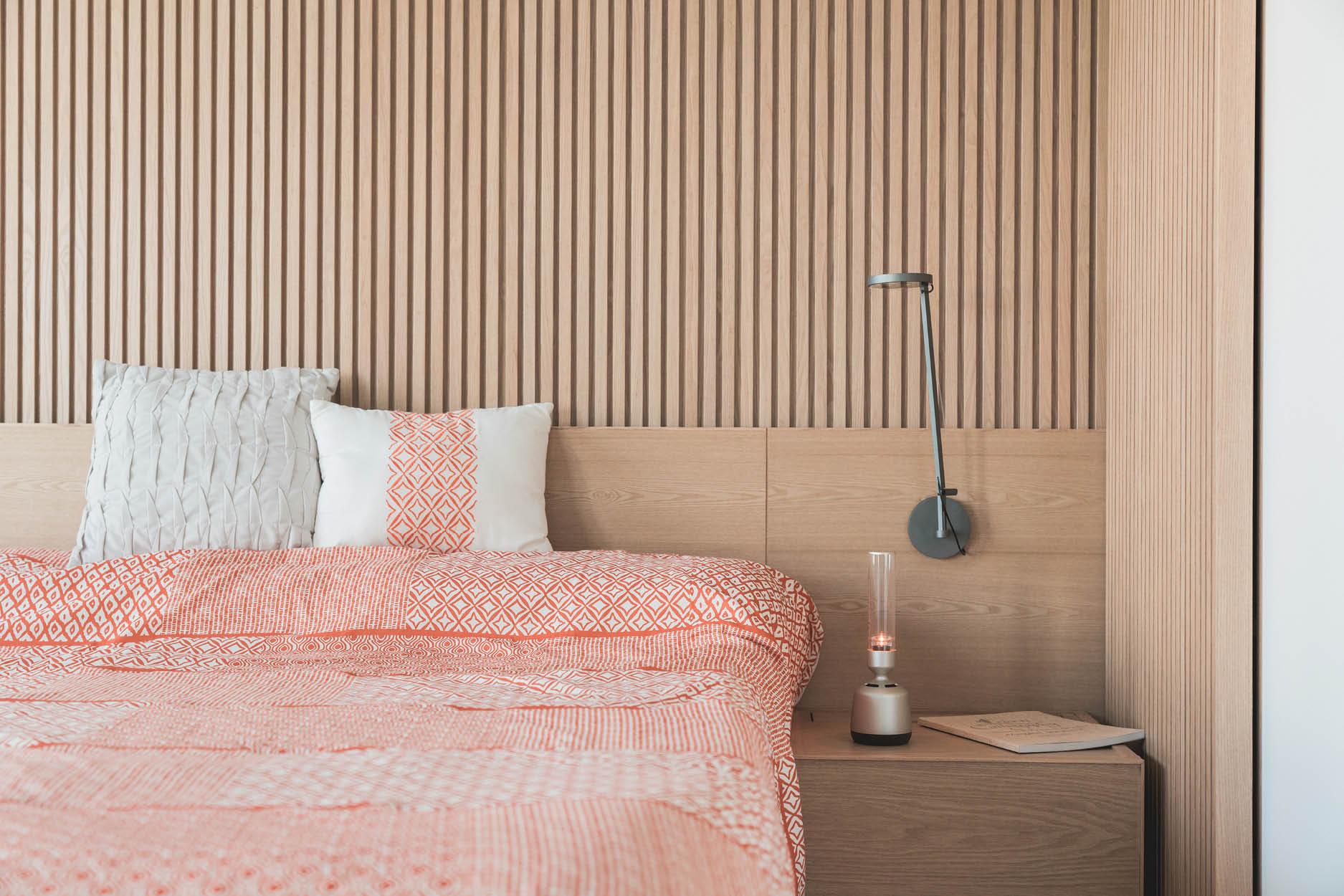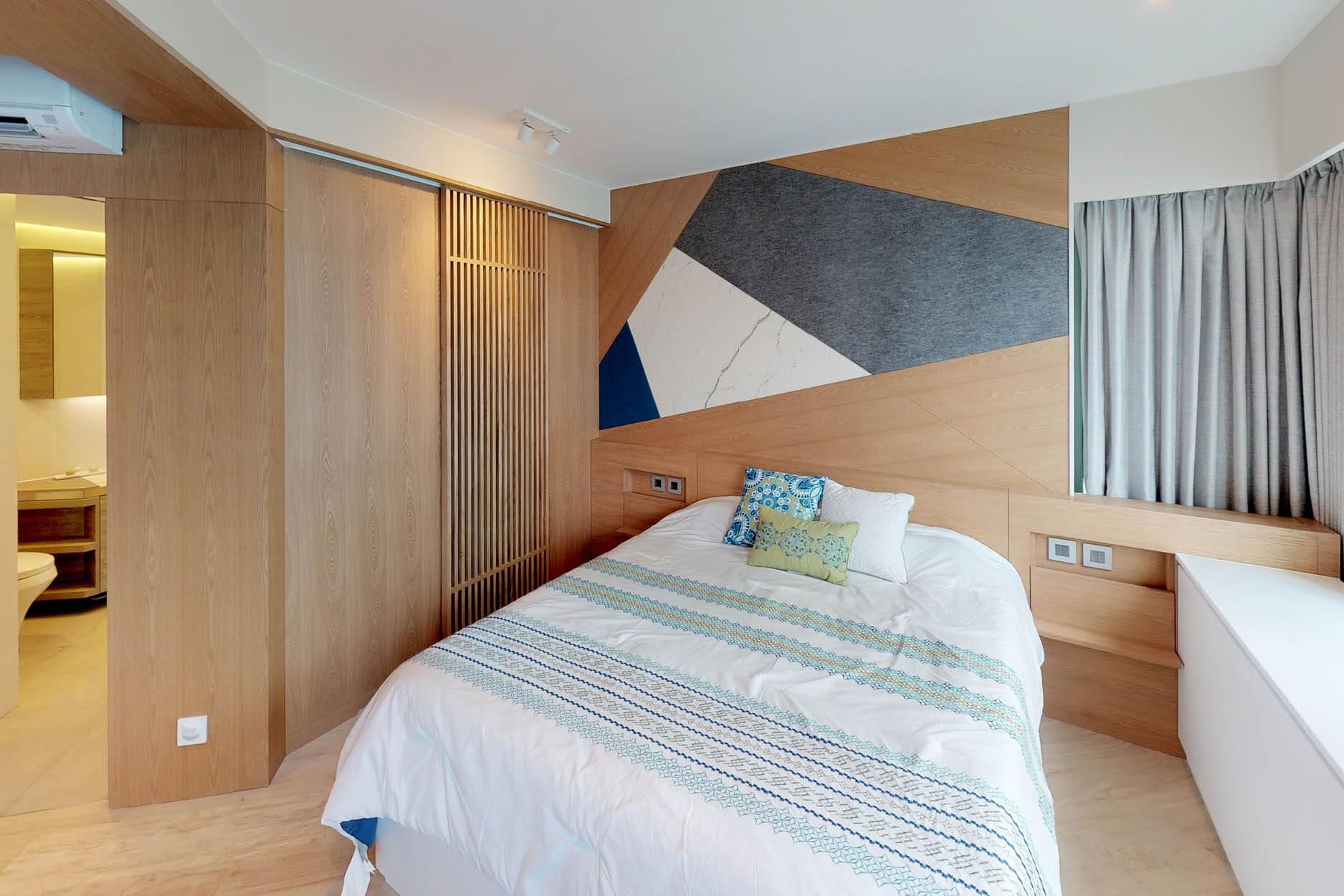 Designed with a candlelight mode, complete with lifelike flickering that mimics a real candle flame, the Sony Glass Sound Speaker indeed functions like a lamp — perfect for creating a cosy, moody ambience. At the same time, its tubular organic glass design delivers exceptionally clear sound in all 360-degree directions, with a well-balanced midrange thanks to a built-in 35mm speaker unit. Buttons at its base means the speaker is fully portable, allowing all members of the family to enjoy it as they wish. A dedicated Push & Play function further allows for device-free access to Spotify music. Incorporating the Sony LSPX-S2 Glass Sound Speaker to the home, the designers have ensured that the entire family gets to enjoy a rich, musical backdrop to everyday life.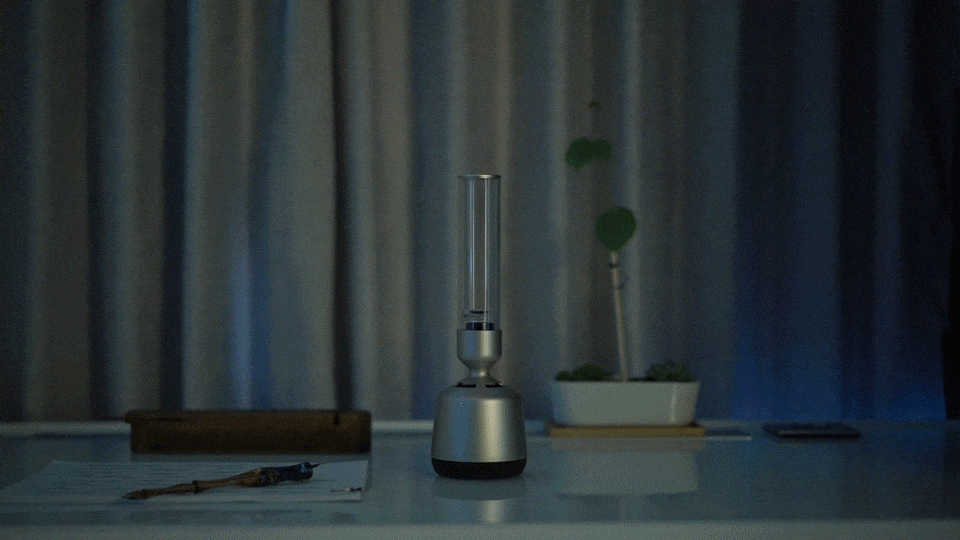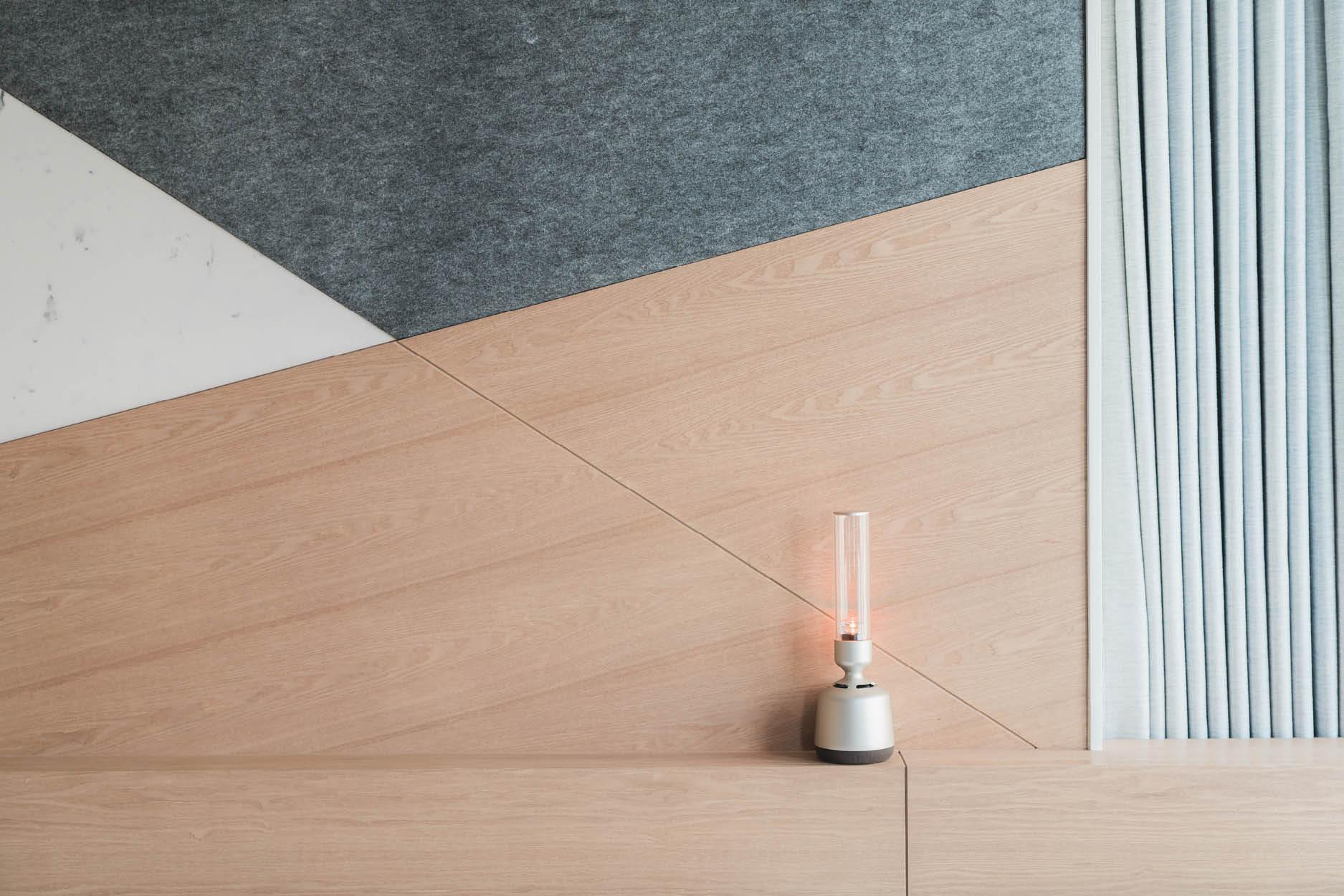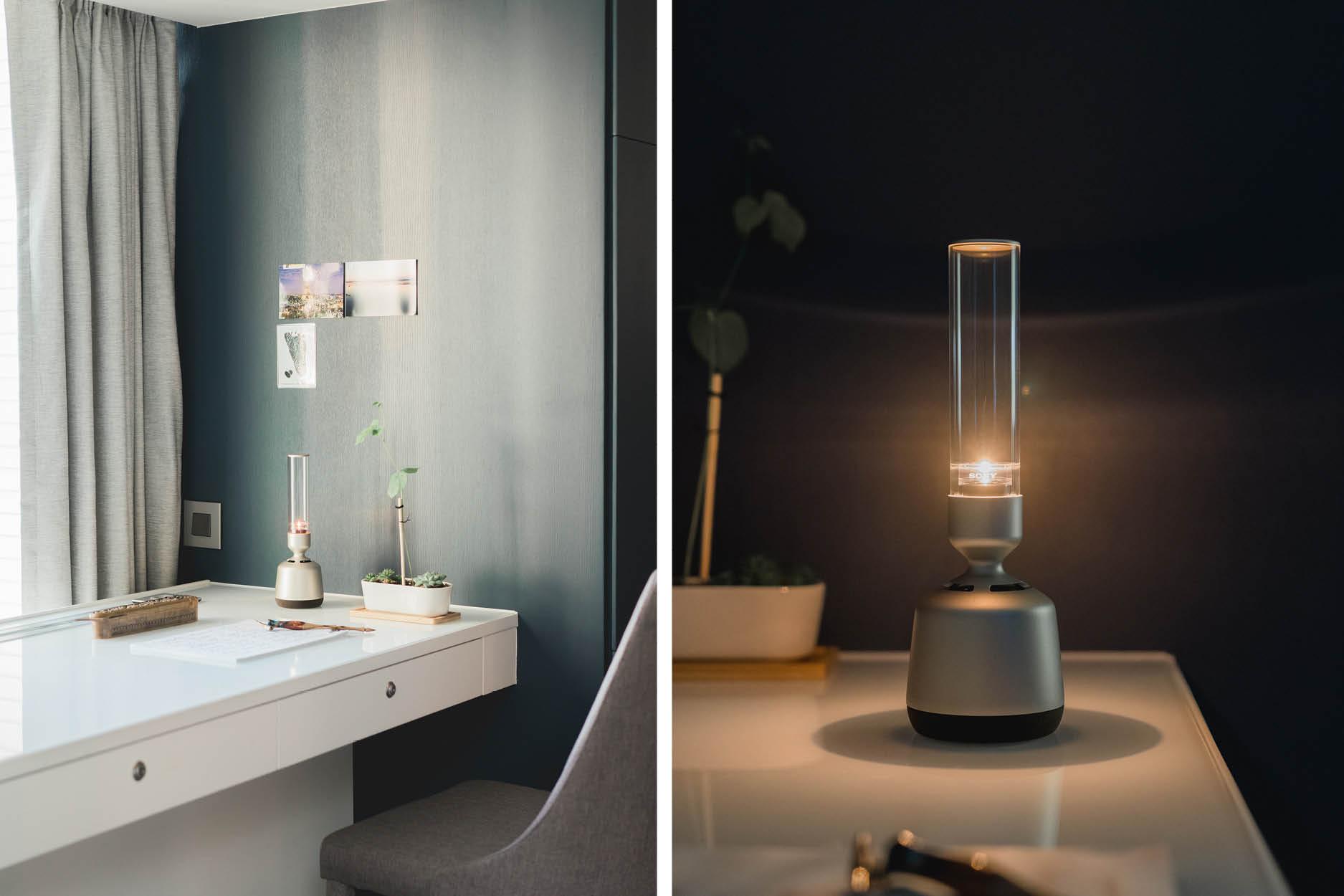 Apart from the common requirement for sufficient storage and an orderly layout, everything about the newly renovated home is the result of a design push-and-pull that Juice'z – and the family – thoughtfully navigated. "The renovation required some changes of habit and spatial redesign, which took some time and explanation for the homeowners to embrace," says Jevez. Which they did, as Juice'z has managed to strike that mythical balance in designing this residence.