Therapina Robo, the new Japanese massage chair model developed by FAMILY INADA, offers comfort and indulgence far surpassing any real massage.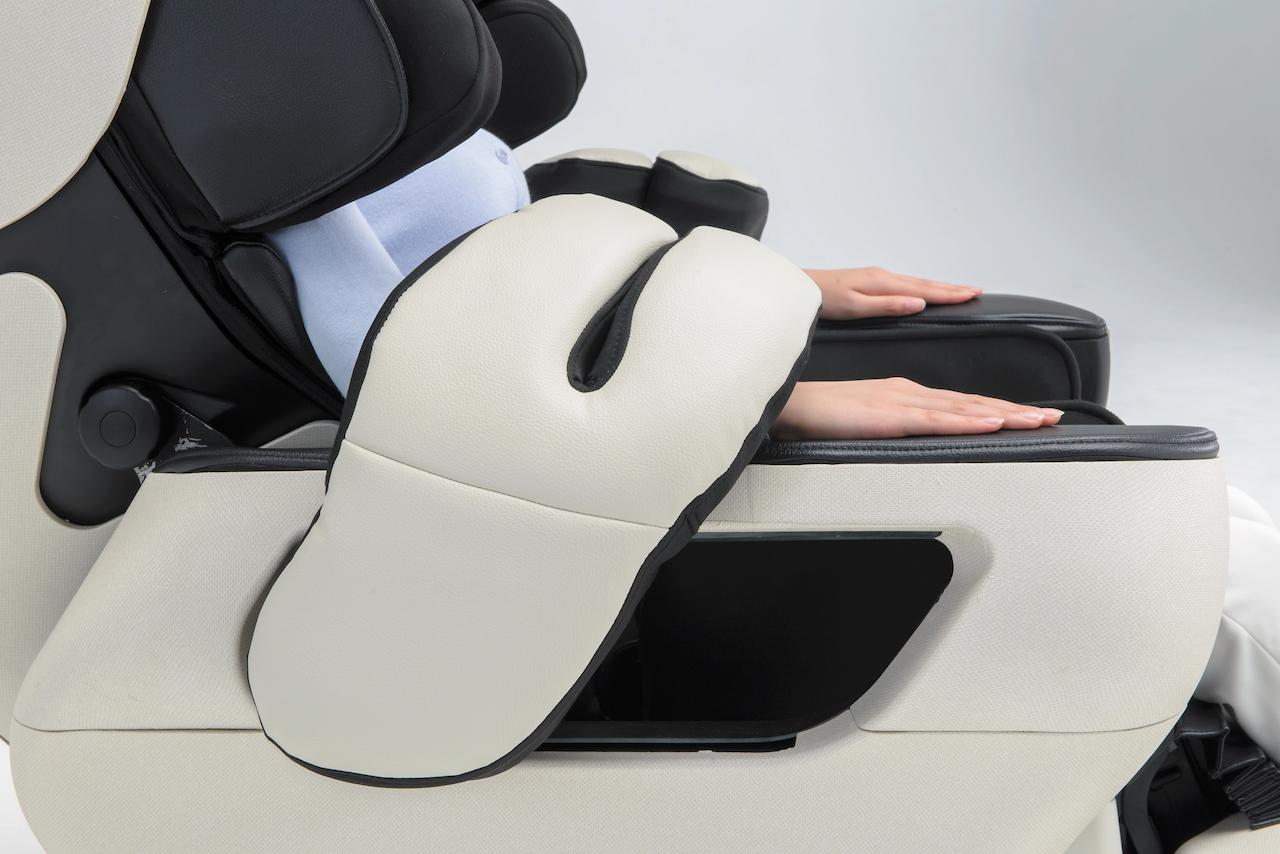 If home is a place for complete relaxation and rejuvenation, having a massage chair geared with the latest technologies can make a world of difference. Backed by serious research dollars, the Therapina Robo massage chair, by FAMILY INADA, allows you to experience "five-finger kneading" and "circular deep massage" in the leisure of your own home, made possible only by the artificial intelligence (AI) hybrid mechanisms that reproduce the joints of fingers.
The advanced AI technology means that the chair learns, adapts and creates to your needs, prescribing a massage based on your bodily tension and stress: intensifying the rhythm when it senses a tense muscle, and slowing down once the stiffness subsides. By inputting the height and weight, the chair can automatically detect the shiatsu points and treat each family member's whole body according to their body type. Born from the concept of "surpassing human hands", Therapina Robo's has made serious inroads into the manipulative therapy given by massage professionals. A user survey to compare the technique and comfort level between massage practitioners and Therapina Robo reveals that the massage chair score higher in all the categories.
Leveraging off the advanced AI hybrid system, Therapina Robo not only mimic the hands of a world- class therapist, but treats with exact precision every body location – neck and shoulders, lower back, arms, soles and calves.
Inada
Website: www.inada.com.hk