Brian Chan, founder of Facade Interior Design, believes that quality design manifests itself in its harmonious planning and intricate details: together they contribute to a sense of balance.
"As an interior designer, I want to bring sunlight, air and sleek lines into every project," he says. "After completing a home interior, I like to just sit down, kickback and absorb the feeling that the space brings to me." Among the many design products he's come in contact with, Chan is especially fond of BoConcept's iconic Imola armchair, and it's easy to see why.
One of the Danish furniture brand's top-sellers, its details are meticulous: the strict organic shapes combined with the moulded foam offer a unique and outstanding look; and the high back not only gives the chair a voluminous look, but also provides for great head support.
It is the mastery of shapes and aesthetics that echo Chan's design philosophy.
The creator of Imola, Henrik Pedersen, an internationally renowned product designer, takes his inspiration from the swirling halves of a tennis ball. Looking at the side of the seat you can clearly see the same shapes and lines as in a tennis ball, an appearance completed with the stitching; even the footstool, which can work as a spare seat, maintains the same design expression.
"The armchair teams a stylish outlook – note the striking details and the graceful sweeps of its curves – with the footstool's elegant line.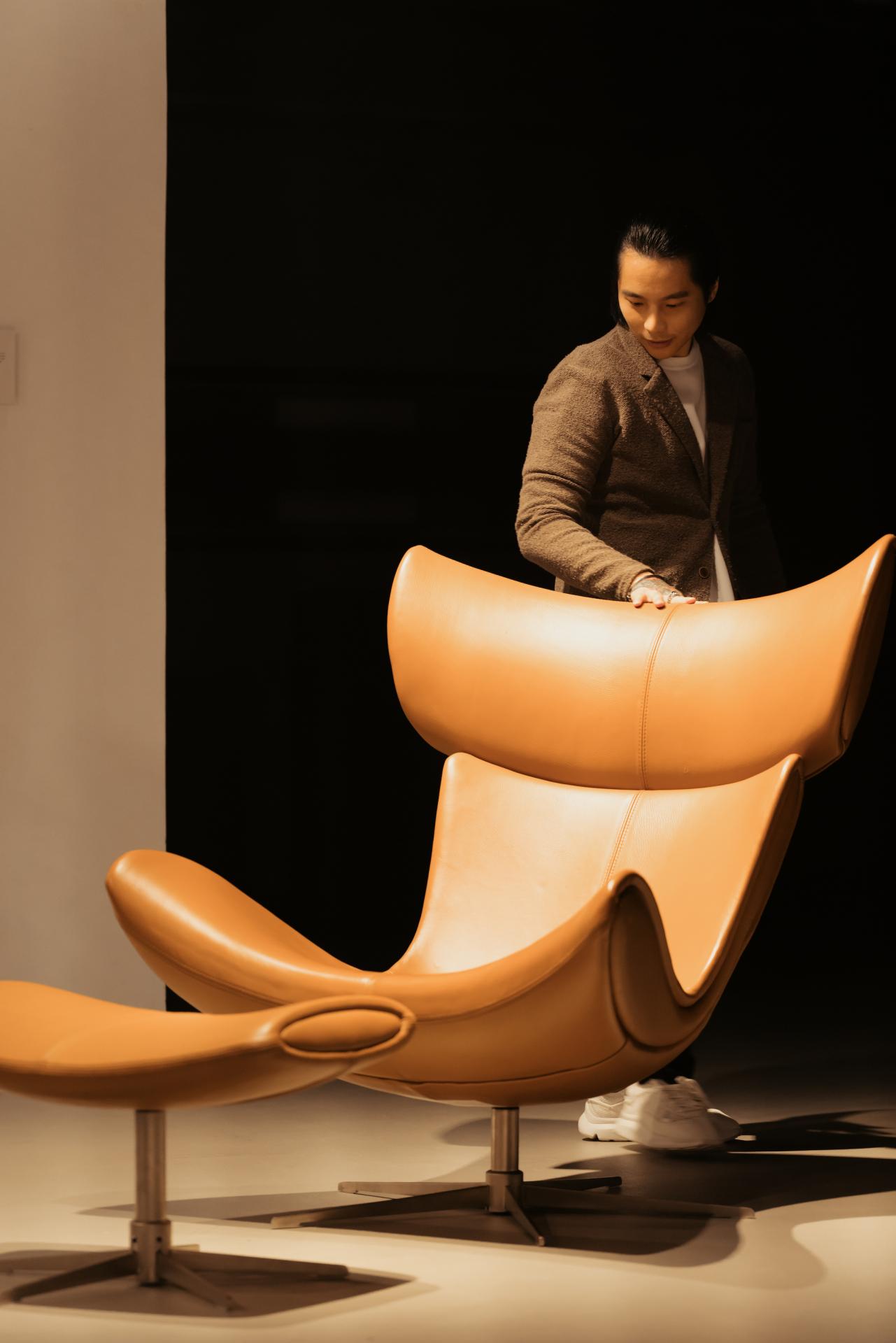 Its small slope ensures optimal relaxation and comfort for the user," Chan comments. The armchair is roomy enough for one to curl up in, yet so elegant, it can inject panache into the interiors that don't appear over the top. The plus side is, of course, the swivel base that turns this chair so seamlessly that those who've tried it all want to take it for a spin. Alternatively, one can opt for the wire legs for a beautiful completion.
Each armchair is meticulously made with a strict requirement on the quality. The core of Imola is made of moulded hard foam that makes for unique shapes. The hard foam is supplemented with another mould of soft foam to make the chair as comfortable as it is beautiful.
The last step is to upholster the chairs in customised fabric or leather which span 120 options. Given the high dexterity required to create this, as well as the time-consuming process, only a few highly trained craftsmen in the world are qualified for the task.
"The armchair can be easily matched with other furniture. Like a work of art created exclusively for you, it makes a statement in every corner of the home," Chan says.