Award-winning London-based interior design firm David Collins Studio has recently completed the design for Le Meridien Seoul, combining the Parisian provenance of the hotel chain with midcentury references and the robust cultural landscape of South Korea.
Drawing specifically on Korea's art and crafts tradition, the studio capitalises on a lattice motif throughout the hotel's public and private rooms that closely resembles the hanji paper windows of traditional Korean buildings. Elsewhere, local artisans were enlisted to produce hammered metal door handles in the style of bangjja tableware, woven metal accents inspired by maedeup woven thread, and drapery trims inspired by Korean hand-stitched fabrics.
Comprised of 253 standard rooms and 122 two-bay rooms, Le Meridien Seoul presents a conscientious way for a multinational hotel chain to establish itself as part of the local cultural fabric through well-considered design.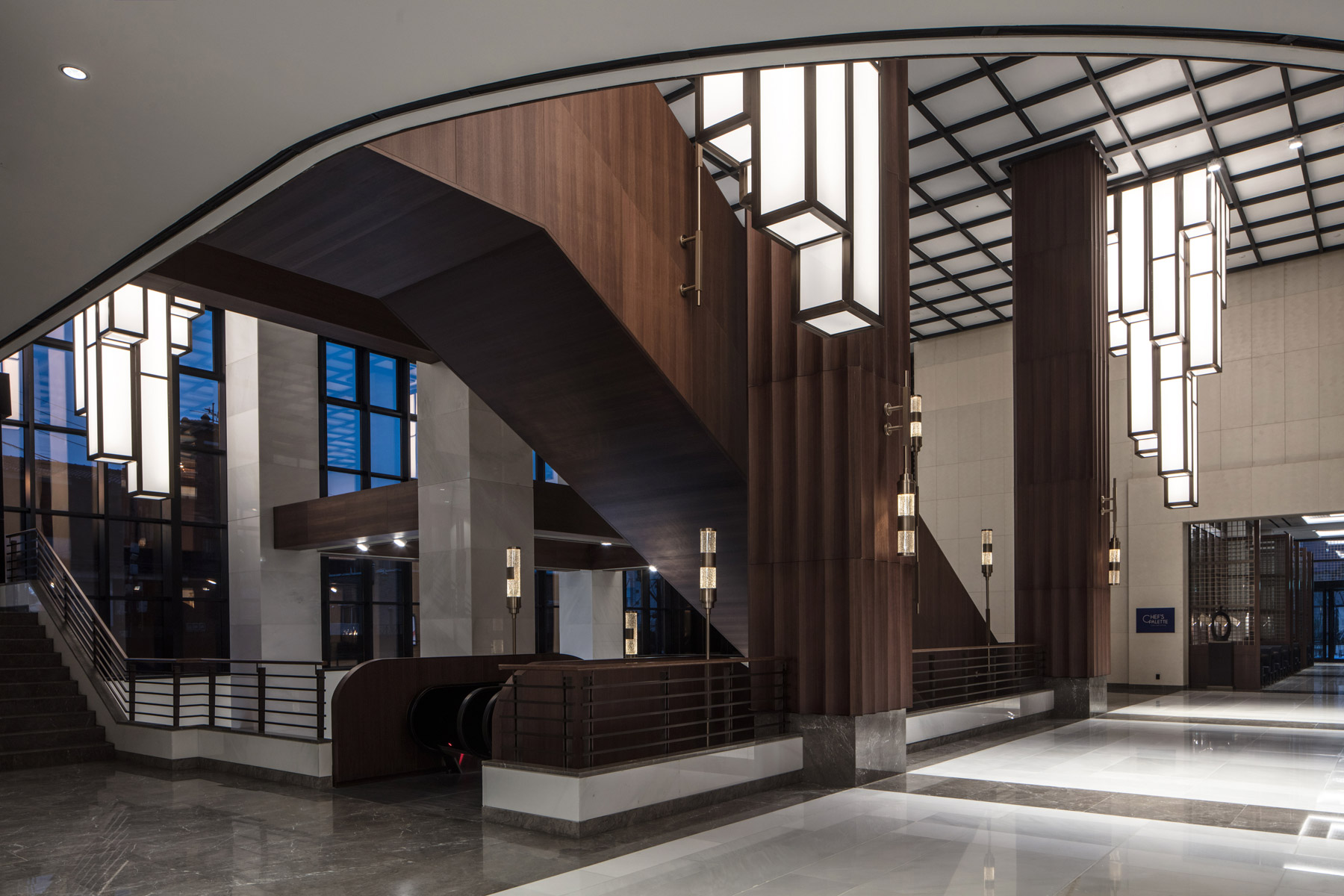 The metal-flanked lobby runs the length of the building, linking up with various restaurants and check-in counters before ending in a dramatic five-storey atrium.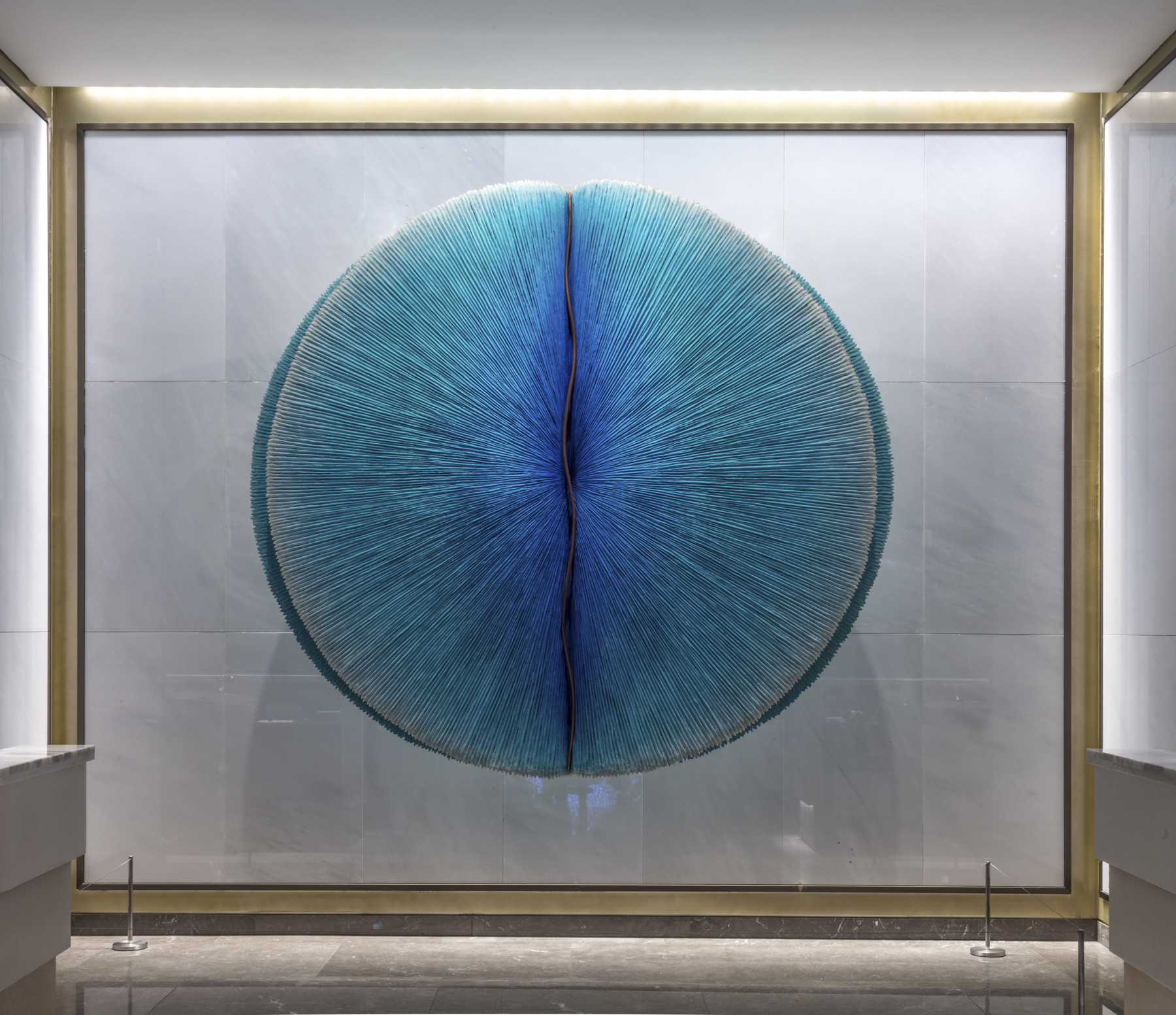 A fixating, large-scale artwork made from Korean hanji paper hangs in the lobby.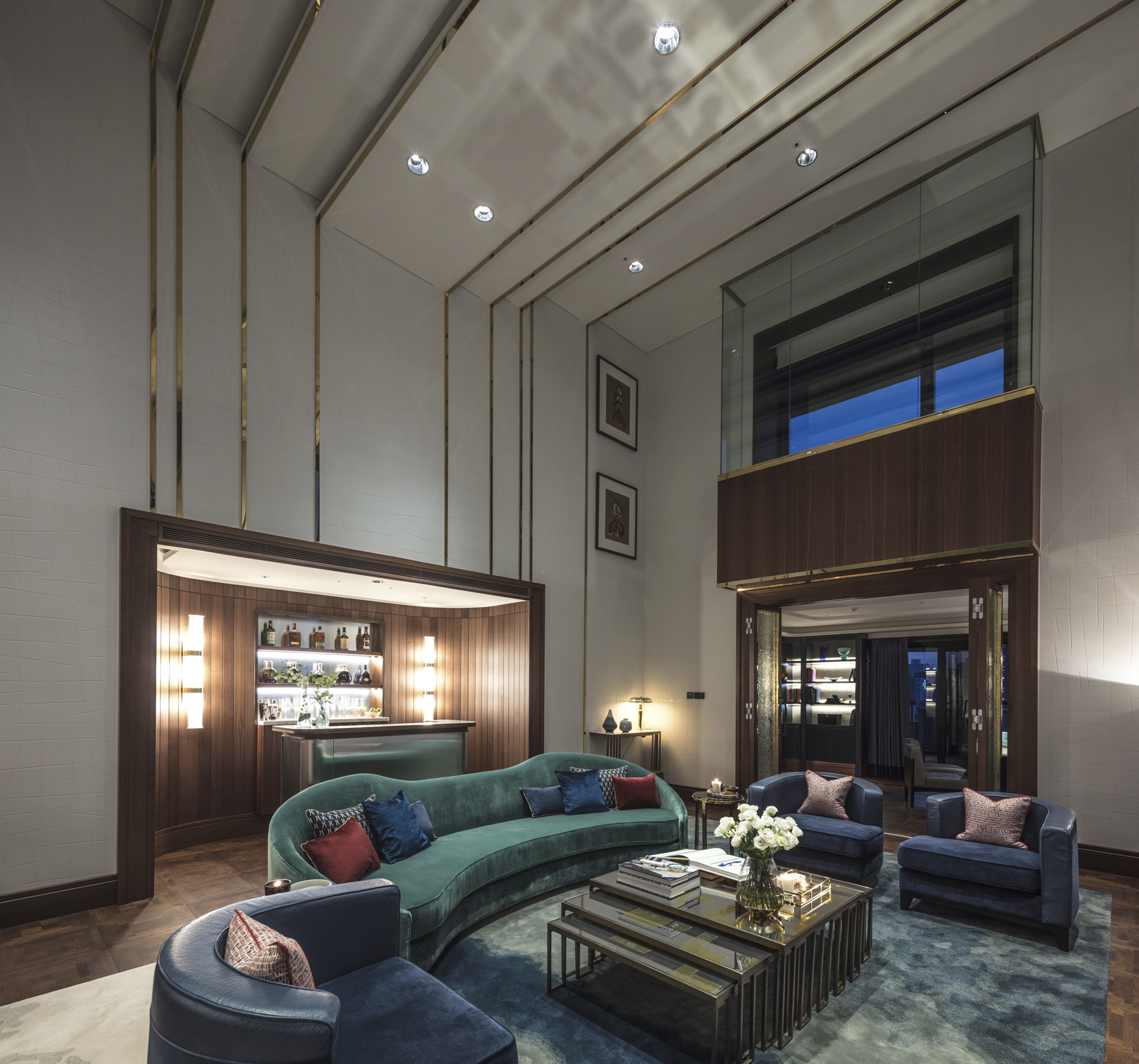 The six-room Presidential Suite features double-height ceilings and combines a palette of green, blue and lavender with dark timber parquet flooring and sumptuous velvet upholstery.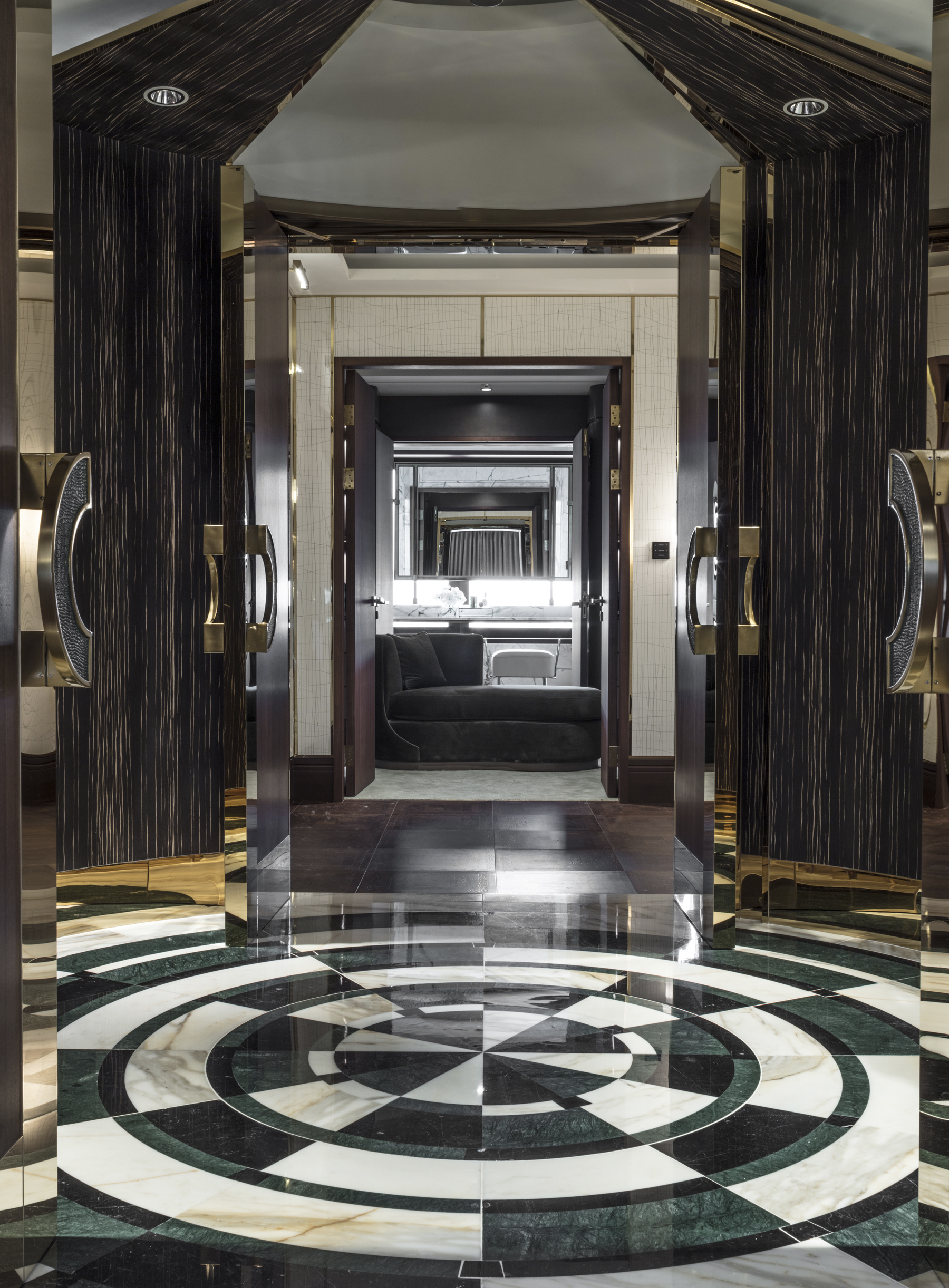 Guests must pass through a circular grand foyer to enter the Presidential Suite.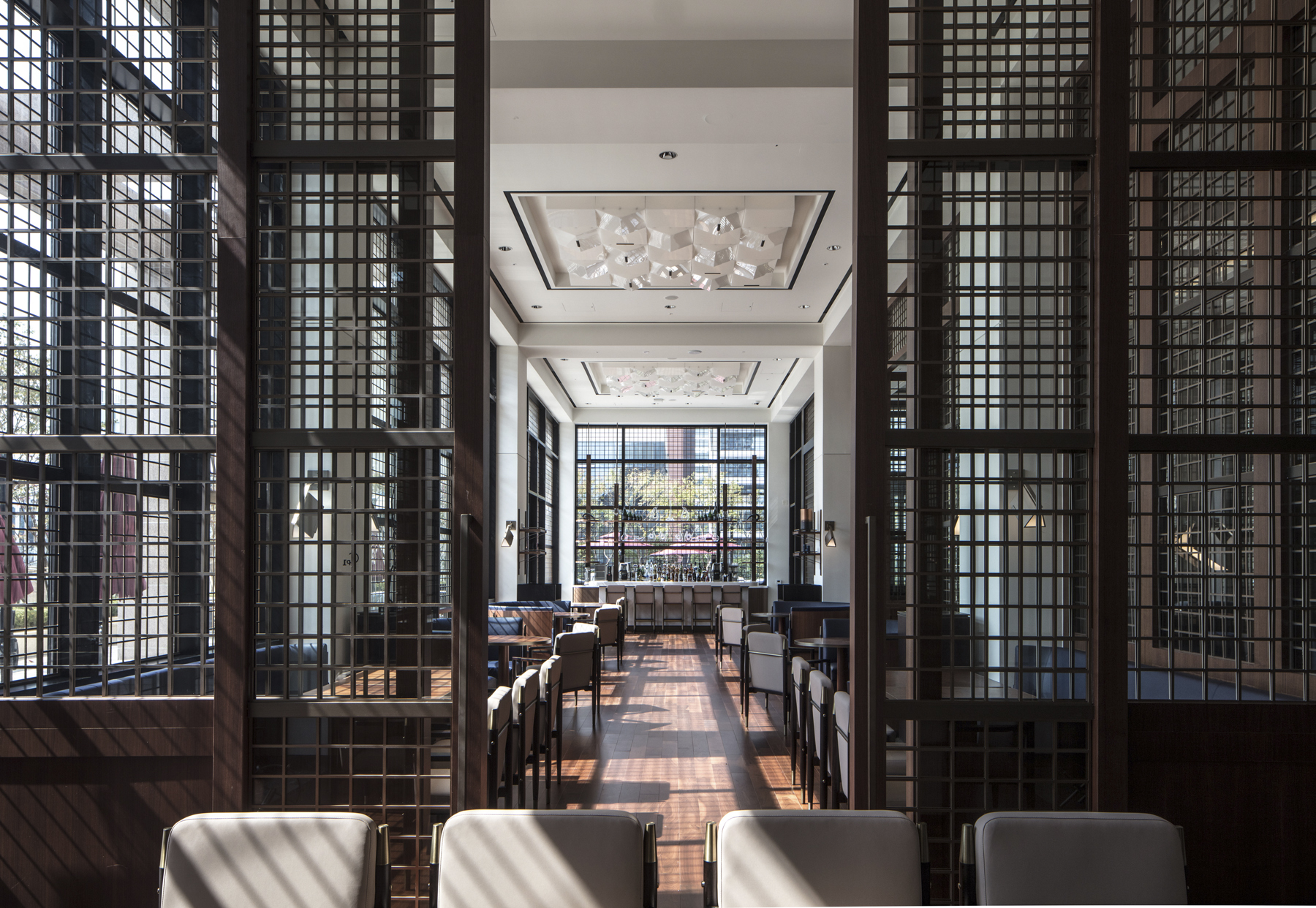 The Chef's Palette all-day dining restaurant mixes palm wood, marble and brass furnishings, while upholstery is done in blue and pink-grain leathers.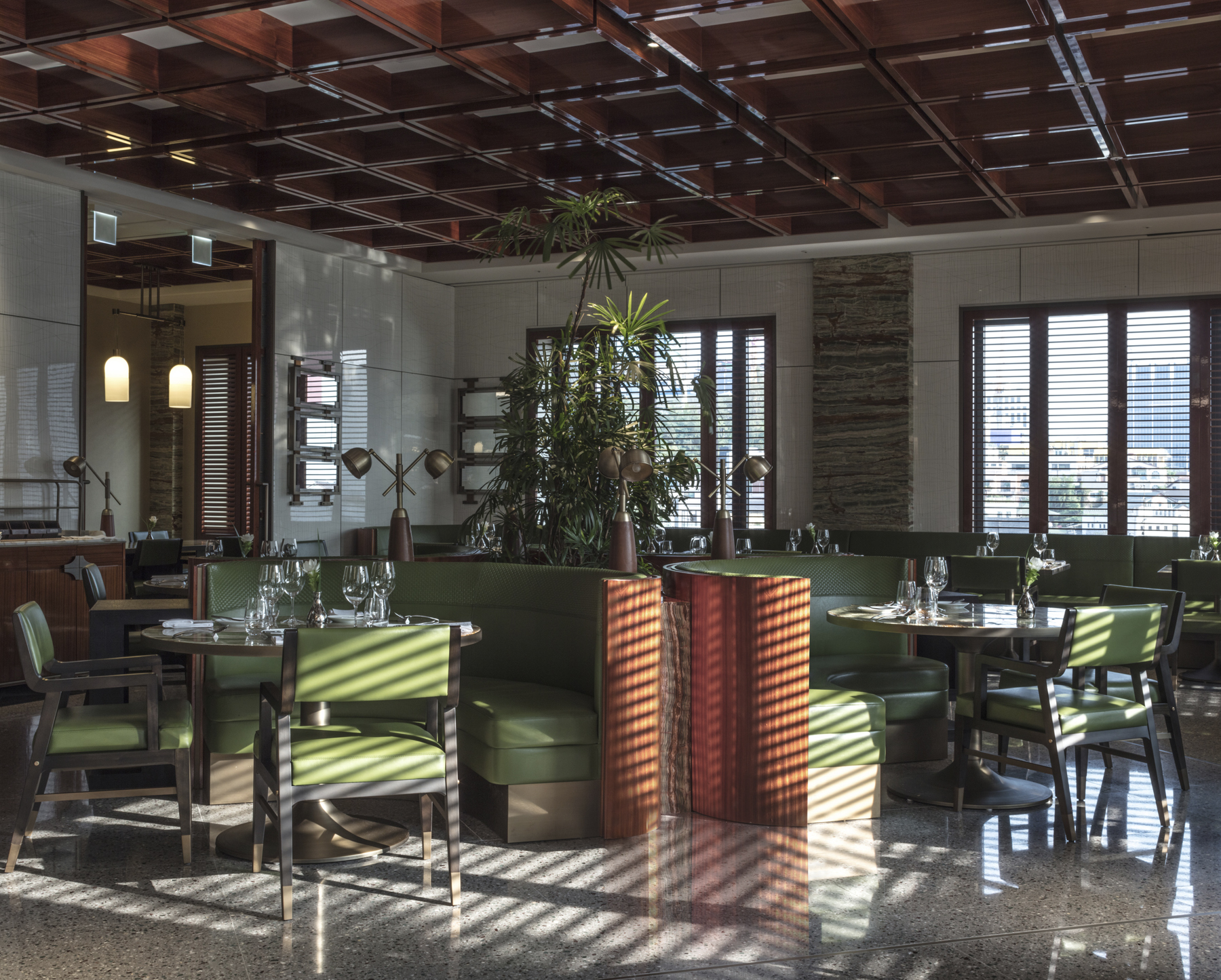 Edward Kwon's French fine dining restaurant LAB XXIV makes use of teak paneling, travertine columns and brass accents for a luxurious yet intimate environment.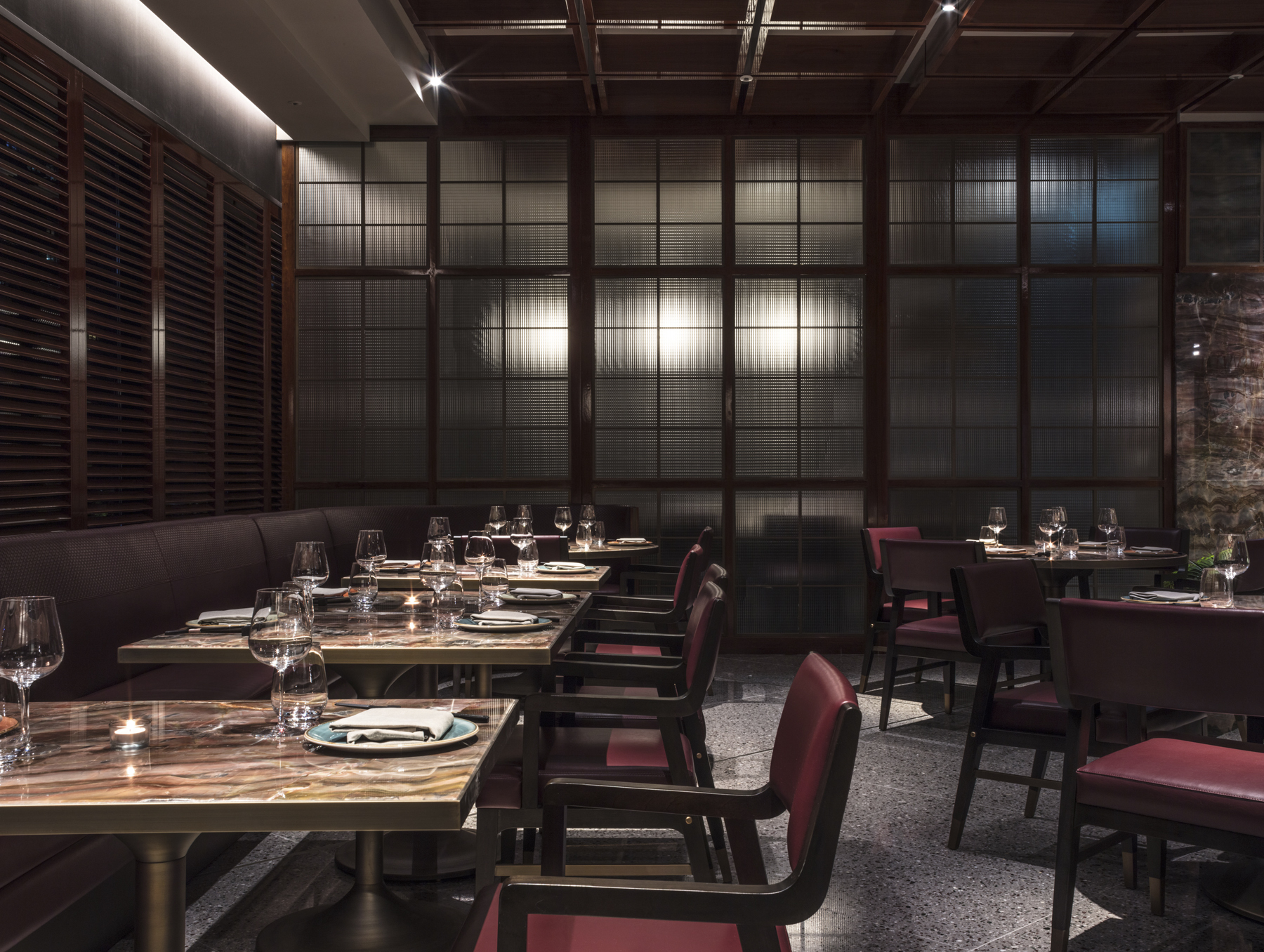 LAB XXIV achieves a sense of texture and depth with its use of blood marble and crimson leather upholstery.
The post Seoul's Le Meridien updates traditional Korean design for the modern day appeared first on Home Journal.