Wonders of nature, historic cultural attractions and outdoors adventures in the wilds of northern Thailand – this is Chiang Mai and its surrounds.
In the relatively undiscovered and verdant Mae Rim Valley lies the Four Seasons Resort. And within this sophisticated resort, guests can enjoy the ultimate in privacy and luxury at Four Seasons Residences, an exclusive collection of one to four-bedroom villas with their own outdoor decks, set amidst an abundance of nature where tropical gardens and rice fields reign in front of a backdrop featuring the Thanon Thong Chai mountains.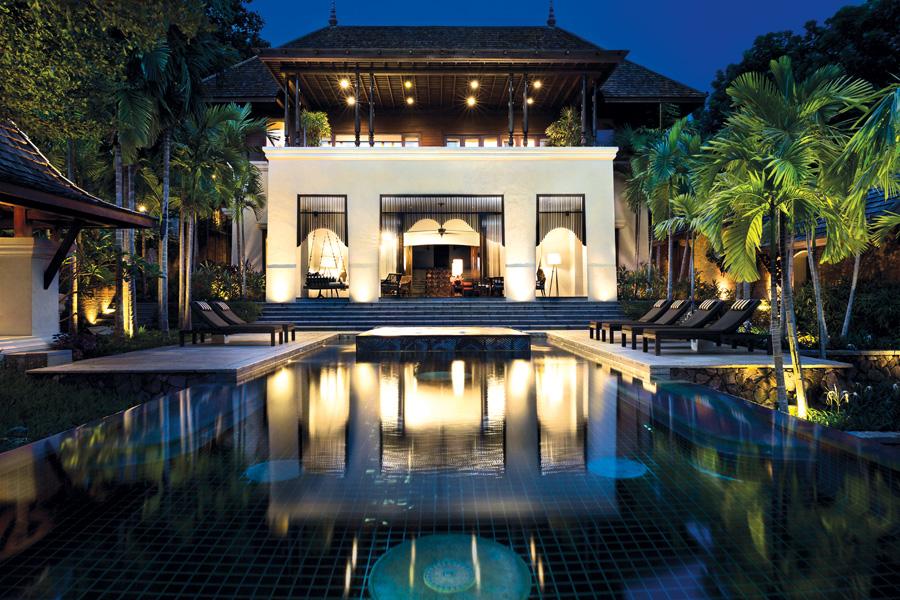 The Four Seasons Residences are the perfect retreat from the world. Bring friends and family and indulge in the spectacular setting. The traditional Lanna style architecture of the private villas leads into elegantly appointed interiors complete with teak and tropical rosewood paired with plush Thai silk soft furnishings and Siamese artefacts and antiques. State-of-the-art technology is also seamlessly incorporated.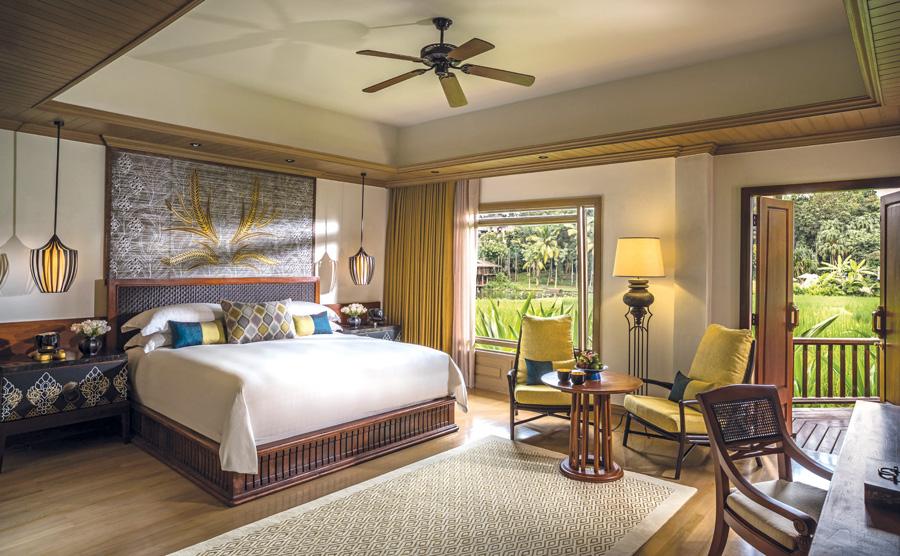 A range of distinctive residences is available, depending on the desires of guests. Larger residences are split across different levels and offer private pools, outdoor Jacuzzis and expansive sundecks with ample space for entertaining. Upper level rooms may reveal panoramic vistas of the surrounding countryside. Whatever the size and offering, each residence is a sanctuary and a home away from home, complete with personal housekeeper and residence host on hand to elevate any experience and ensure guests are never left wanting.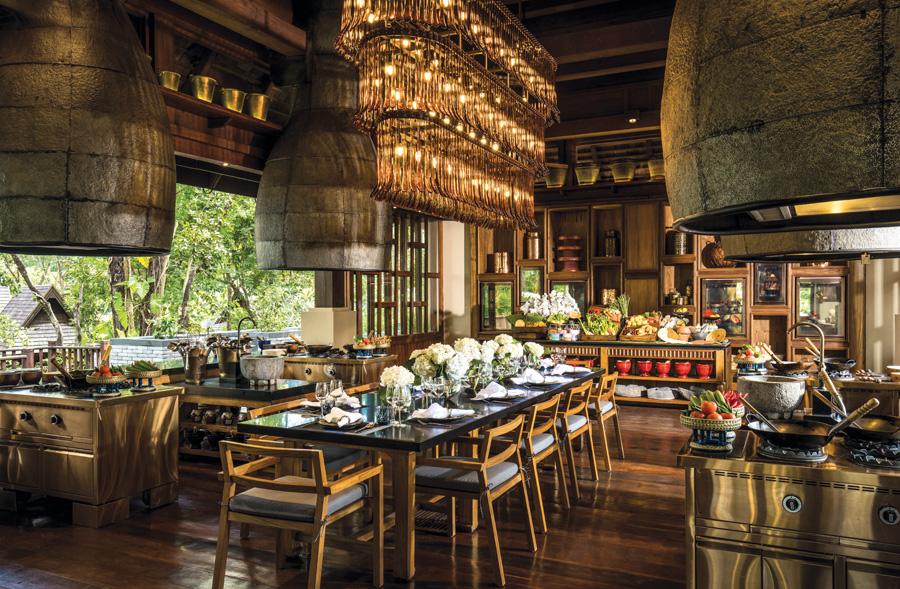 There's even the opportunity for larger groups to enjoy a 20-bedroom exclusive private residence experience. Five villas are linked by a sheltered, bamboo-lined pathway so that their guests can enjoy five private swimming pools, five live-in butlers and much more altogether. Utmost privacy is guaranteed thanks to an exclusive entrance to the residence. Groups barely need leave their sumptuous abode – pool parties, cocktail hour, barbeques and games evenings can all be arranged by the staff.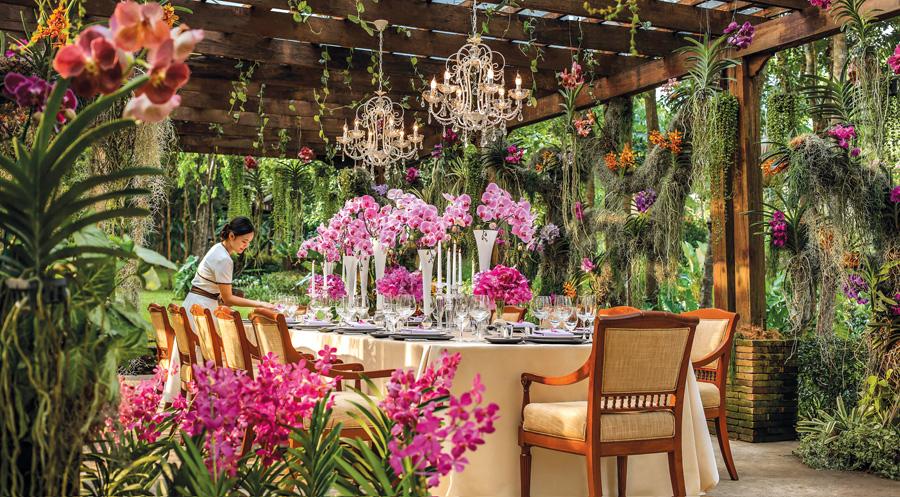 The ultimate indulgence is the Owner's Residence. Designed by renowned architect Bill Bensley, the four-bedroom villa offers finesse outside and in, alongside secluded lush gardens and the most wonderful views not only from the villa but from the large swimming pool and outdoor Jacuzzi. Complete with private butler and housekeeper, as well as a personal chef and fully equipped kitchen – (not to mention a wine room) you'll never want to leave. But for when you do, there's an on-call luxury limo and chauffeur, and a babysitting service.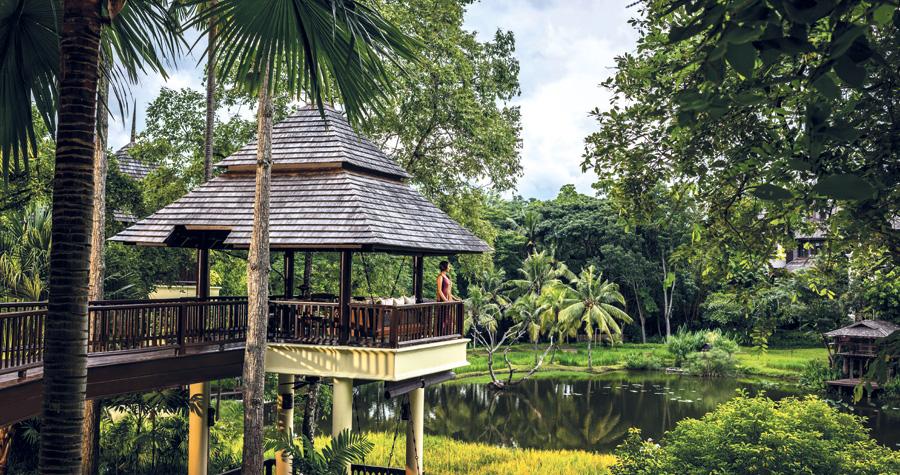 For a taste of true Chiang Mai, there is plenty outside the embrace of the Four Seasons Residences for visitors from young couples with kids and multi-generational families to partners on a romantic getaway to explore. Temples, botanic gardens, holy sites and waterfalls are just some of the nearby attractions, as well as hikes into the tribal villages and cycling through the mountainous valley for the active, or shopping trips to discover local handicrafts and art. Fuel up on the widely loved local speciality of khao soi khai, before returning to the fold to laze again in ultimate luxury.
See also: Hoshinoya Tokyo: Authentic Japan in the Heart of the City