New interpretations of the letters S and M appear in the Salone del Mobile.Milano alphabet as this year's Euroluce promises to be an enchanting place that lets the magic of light come alive.

Taking place every year during Milan Design Week, Salone del Mobile is one of the biggest design shows. For anyone involved in design, from industry pros to design enthusiasts, this event is a must-attend. Thousands of exhibitors and visitors come from all over the world to see the latest furniture, lighting, and decor trends.
The next edition will be at Fiera Milano Rho, in Italy, from April 18–23, 2023, showcasing the 'good-looking' and 'well-made' products and furnishings of the international design sector.
This year, the Salone del Mobile.Milano alphabet contains new interpretations for the letters S and M. This year's Euroluce promises to be a magical place filled with light. A new design alphabet, reinvented by Leftloft and reinterpreted by Gio Pastori, features 26 brightly colored posters that tell the story of Salone and the objects that shaped the international design system. They each feature an archetypal furniture piece. A Munari-style ABC, using absolute forms and pure, intense shades, answering "Do you speak design?" with A being armchair, B being bookcase, C being chair, D being desk, G being gazebo, L being lamp, O being outdoor, P being pouf, T being table.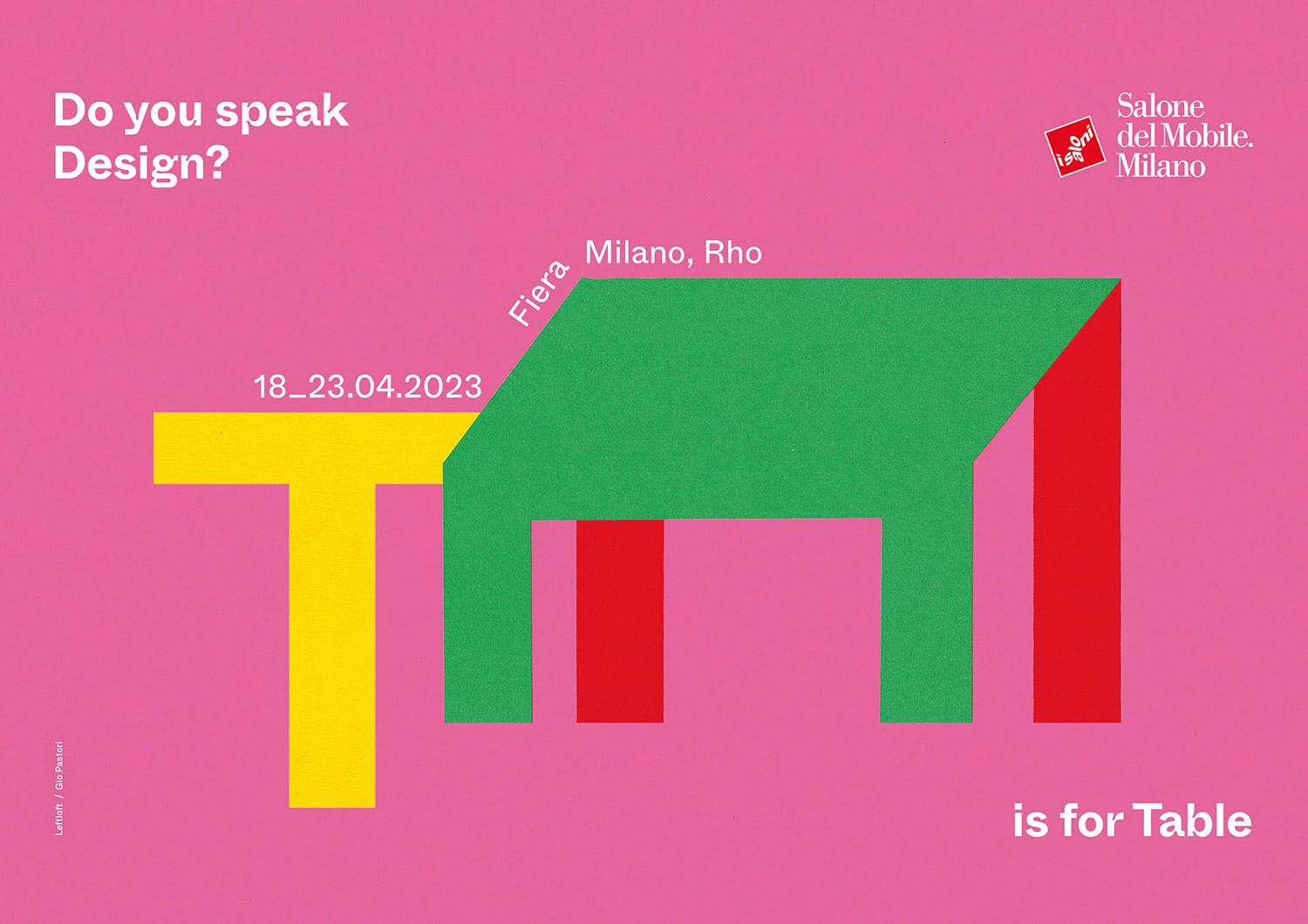 It's natural that the letters "M" and "S" match the mirror and sofa icons. That is, until now. With two entirely new posters, these monograms get a whole new lease on life. In April, "M" can only mean Milan, and "S," naturally, means Salone, the Italian word that's synonymous with design everywhere. The accompanying visuals narrate an extraordinarily brightly coloured, happy city, giving off a sense of joie de vivre built on travel, stimulation and inspiration, where iconic design objects feel at home and jostle to create a new skyline that seems to explode with energy, forms, geometries and buzz.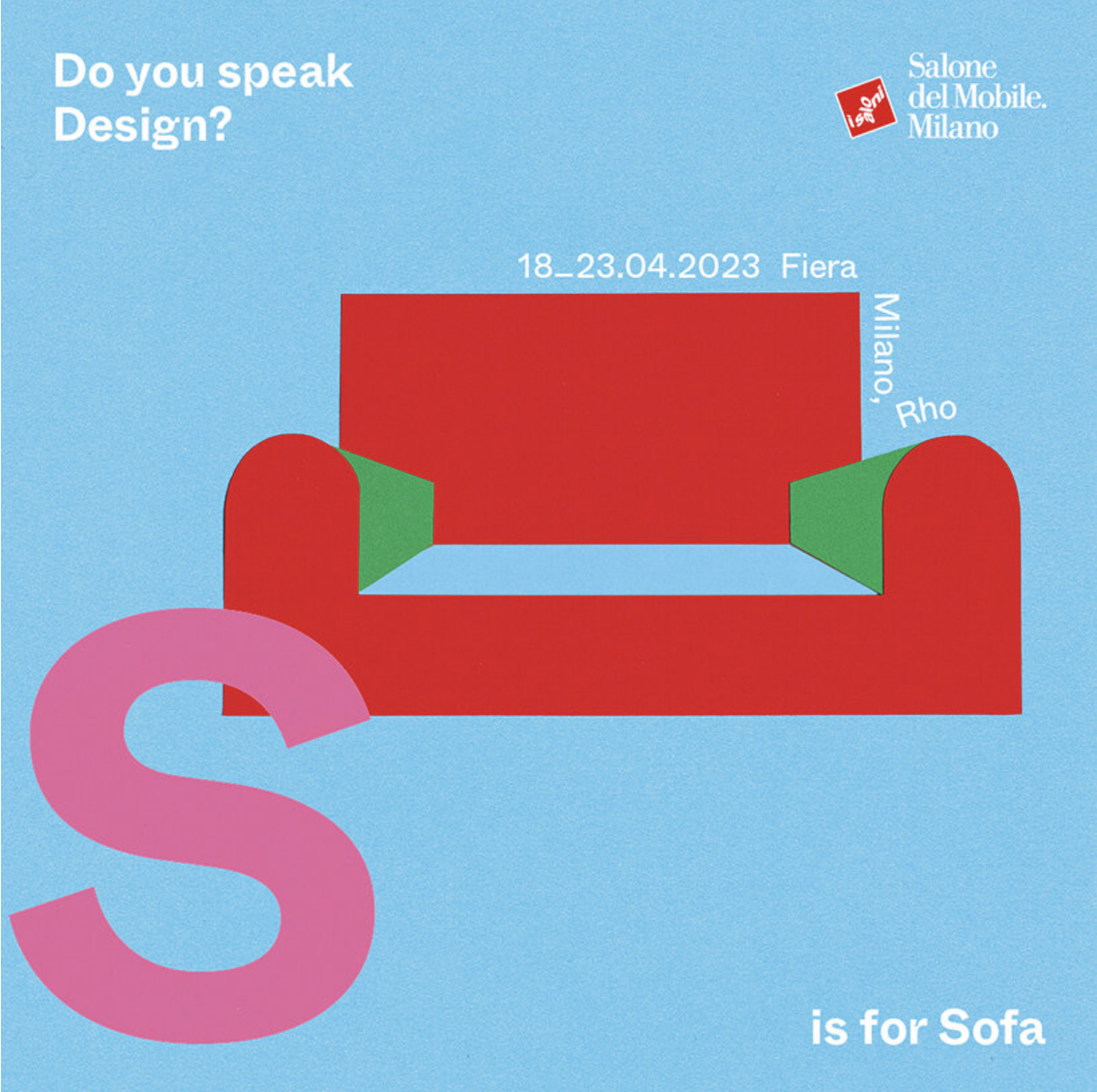 In contrast, Euroluce's poster makes a subtle but potent reference to the new experience visitors and exhibitors can expect. The biennale space works as an entirely new magical, luminescent wrapper which, having gathered all the light in the world, opens out bit by bit as if to invite visitors in to explore not just the technical, design-related and commercial side of the exhibition, but also the emotional charge connected to this absolutely crucial element in architecture and design. Reimagine Your Light Experience gives a clear indication of the new all-round Euroluce experience, with inspirational and generative moments making those visiting its pavilions feel like they're on a multi-sensory and engaging journey to discover previously unseen spatial meanings.