The Komsomolskaya Metro Station in Moscow may look more like a grand ballroom or theatre than an underground station. The imposing yellow ceilings are richly decorated with Baroque-style mosaic panels and grandiose chandeliers. The Metro system was one of Stalin's most extravagant architectural projects during the USSR.
The Patriarshy bridge above Moskva river connects Cathedral of Christ the Saviour and the Red October, a former chocolate factory turned art and entertainment hot spot. The steel pedestrian bridge built in 2004 is a great spot for people watching and offers a view of the Kremlin from the south.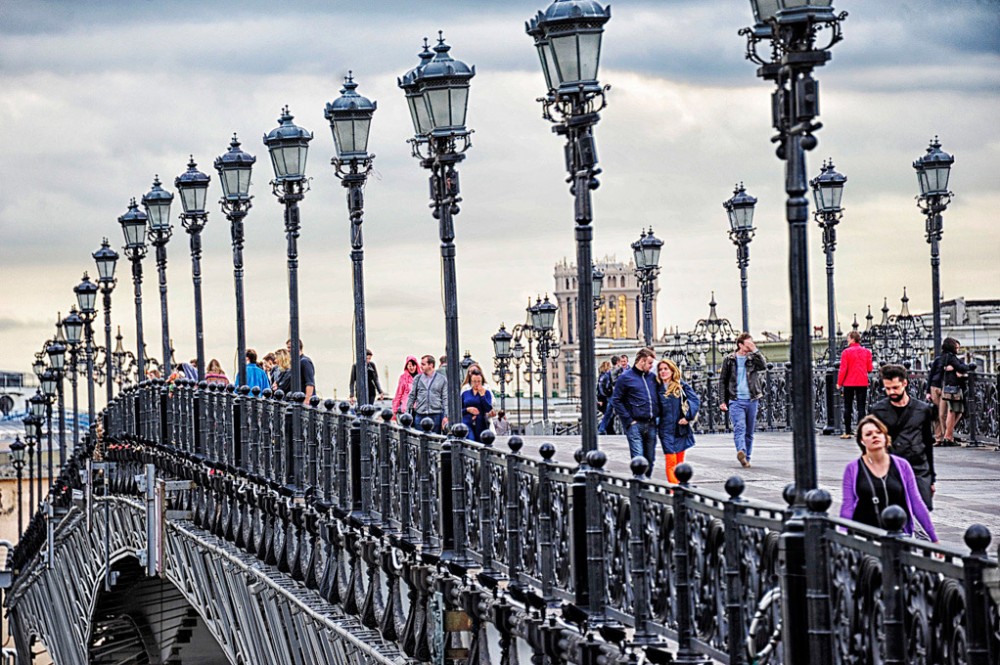 Photography & Text Elisa Chiu
The post Russian Redux appeared first on Home Journal.