The new high-end restaurant resembles an open-air Spanish courtyard, with soft earthy tones, tiles, hanging plants and lace-inspired curtains for an outdoor vibe.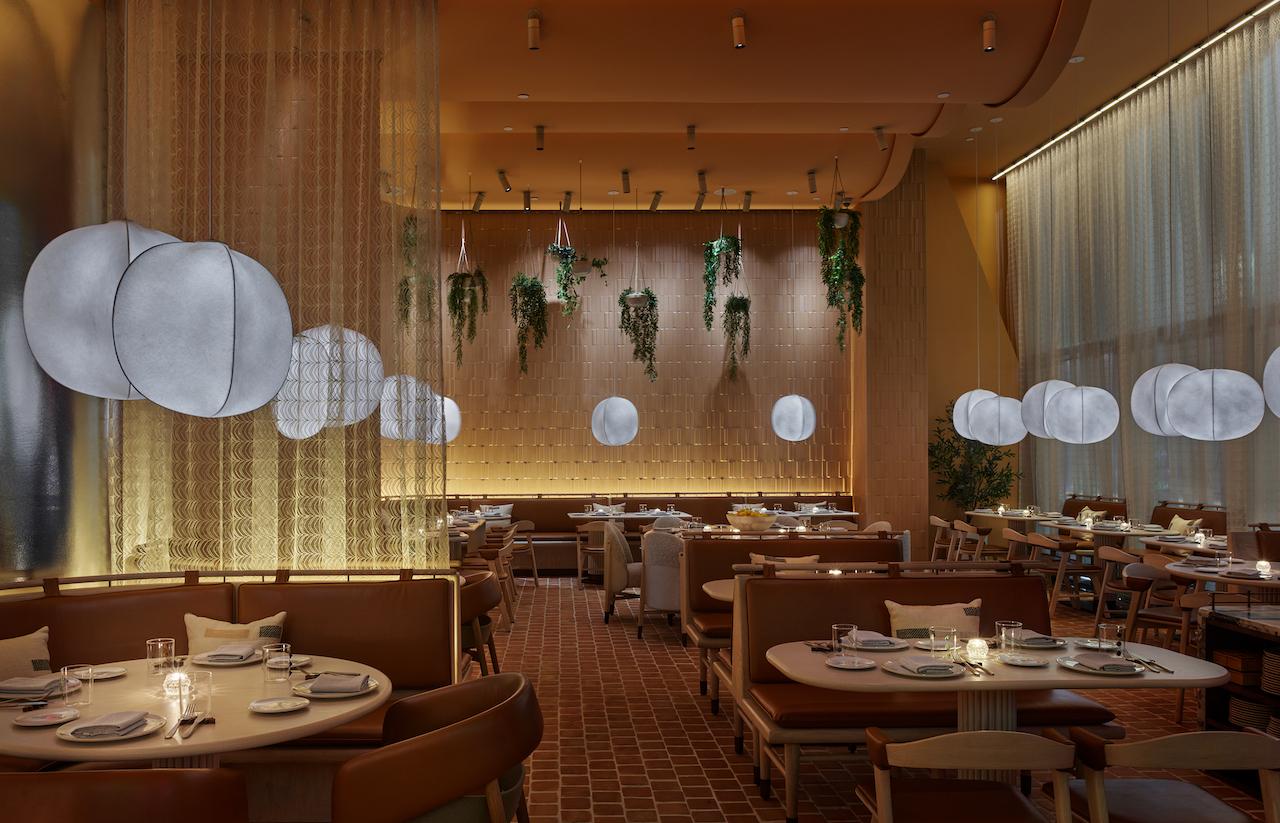 Casa Dani is a fine dining restaurant opened by Dani Garcia, one of Spain's most acclaimed chefs. Located within a 17-story office building at Manhattan West between Hudson Yards and Penn Station, the new restaurant is part of Citizens, a new dining and drinking complex also designed by Rockwell Group, which presents multiple bars and a fast-casual food hall offering an elevated culinary experience.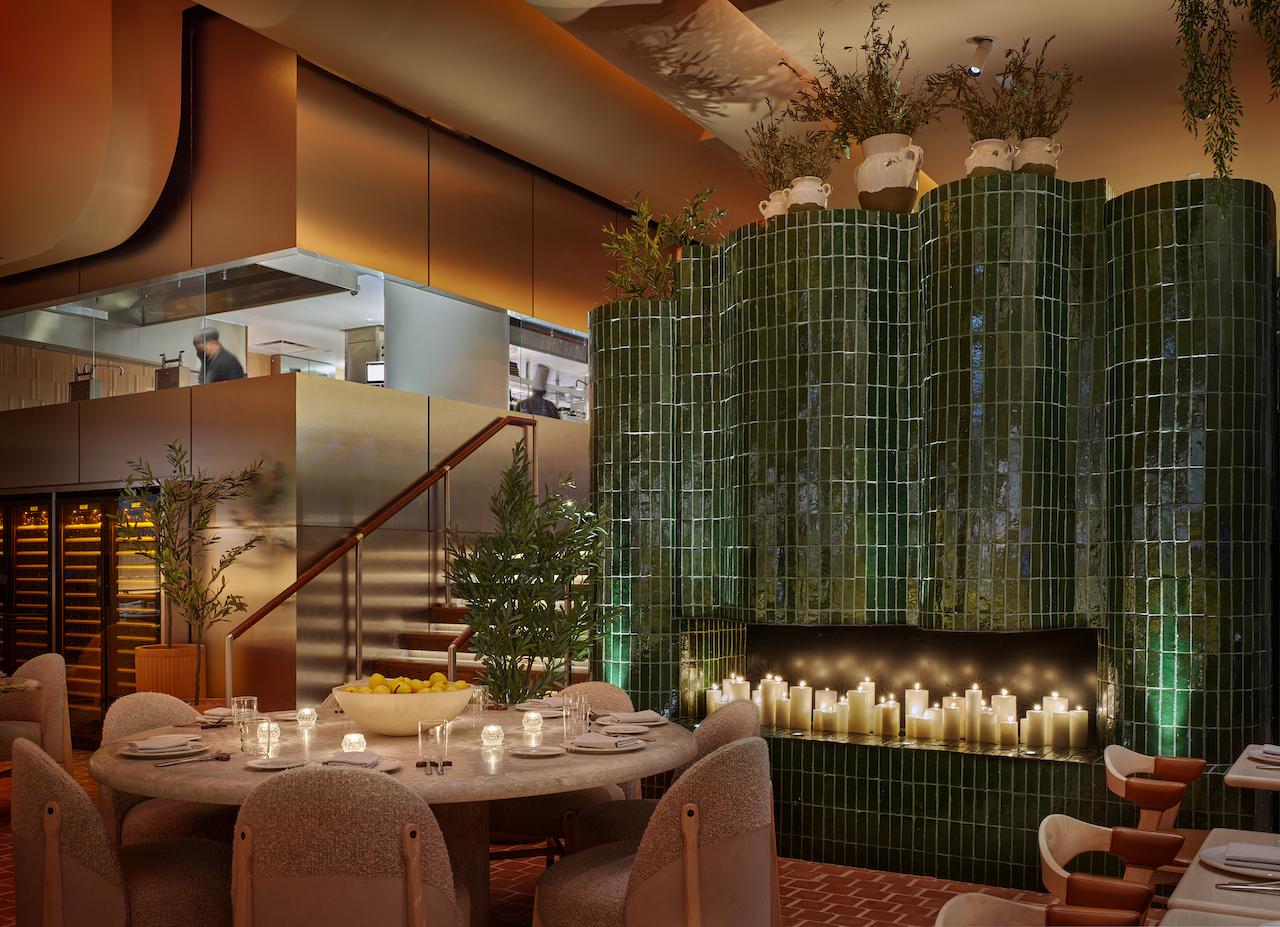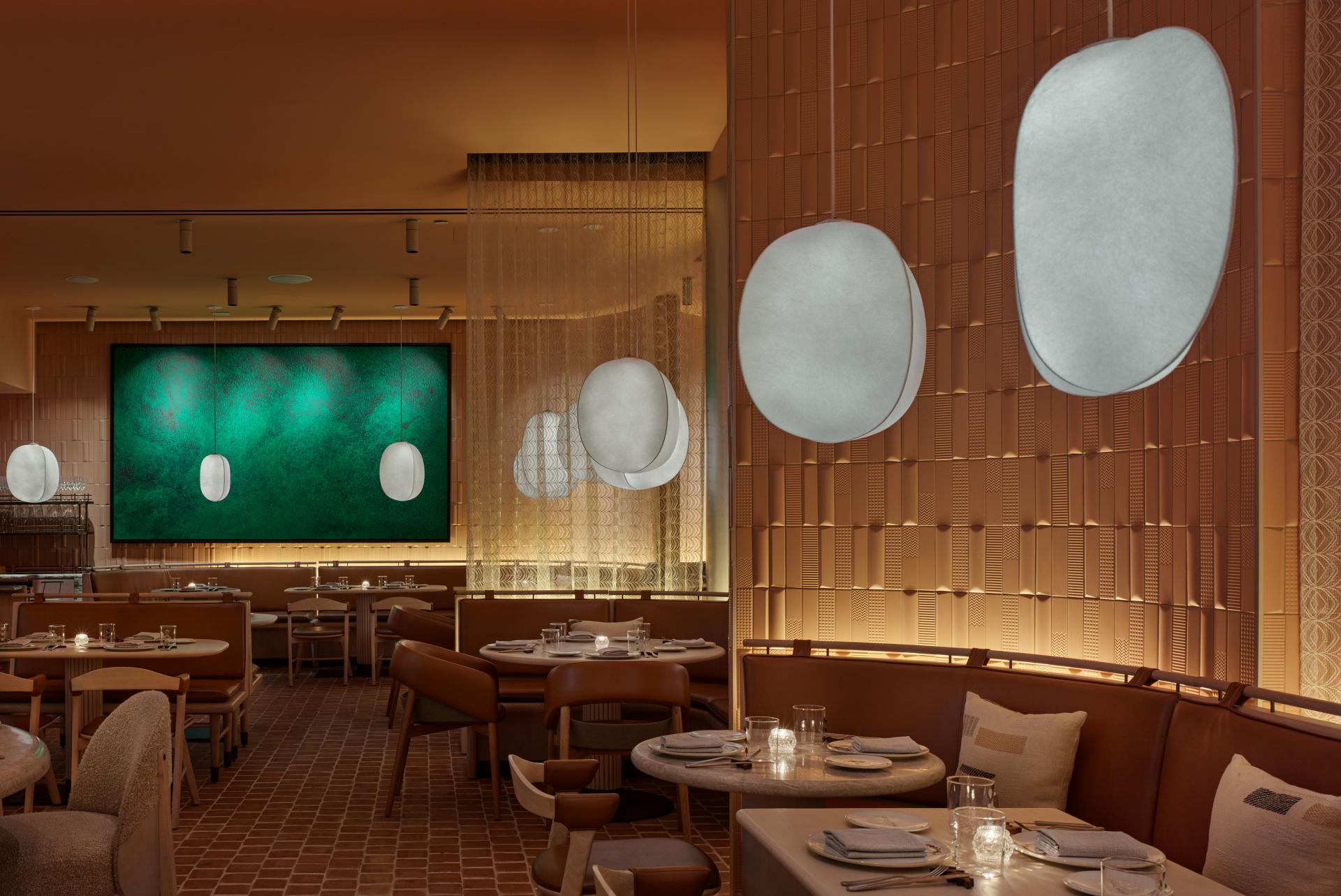 A celebration of Michelin-starred chef Dani García's culinary origin in Spain, the 3,700-sq.ft. restaurant is curated as a progressive journey that leads from a series of smaller, more intimate spaces into the restaurant's showcase: a grand, double-height sunken dining room reminiscent of a traditional open-air Spanish central courtyard.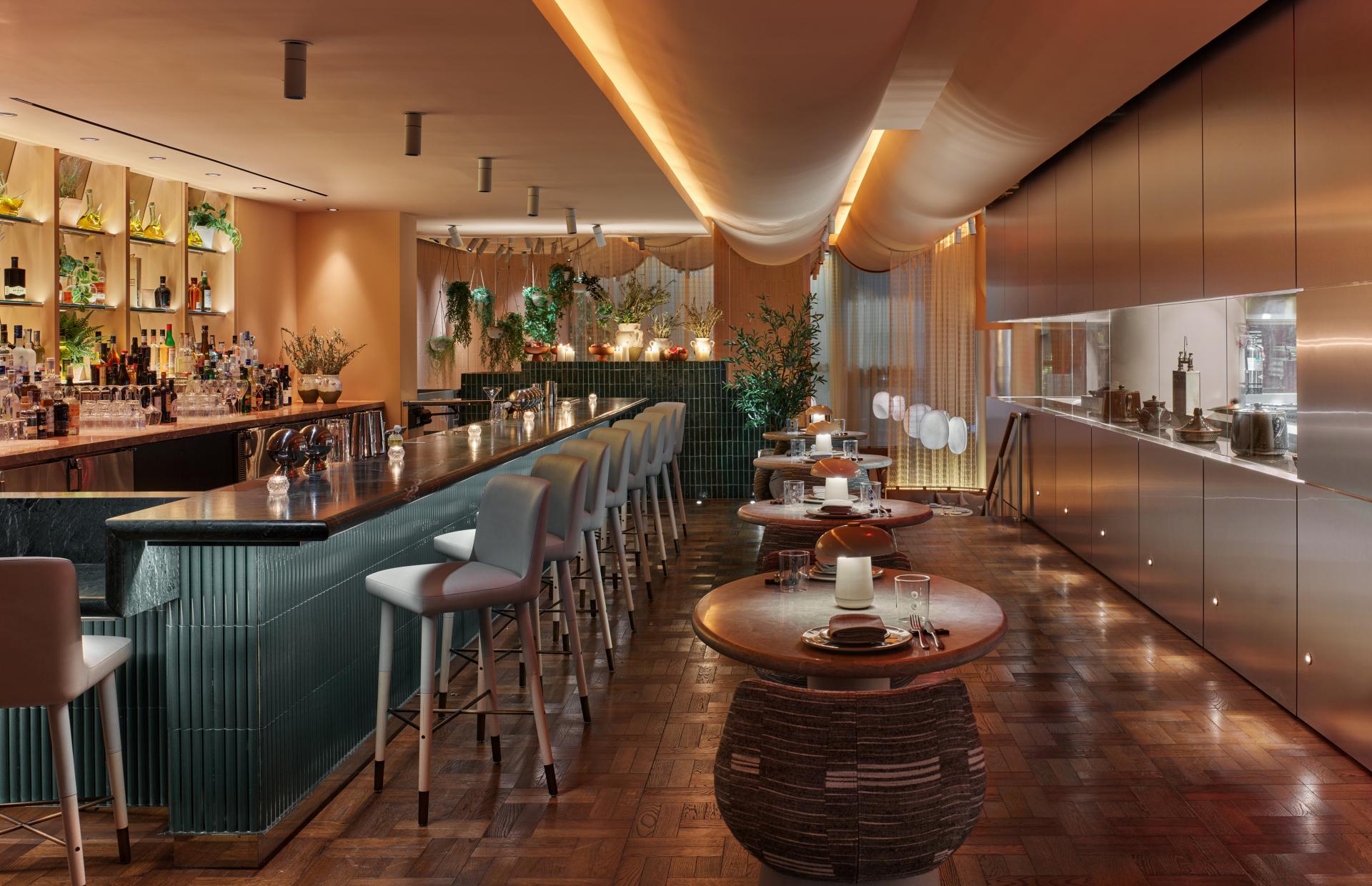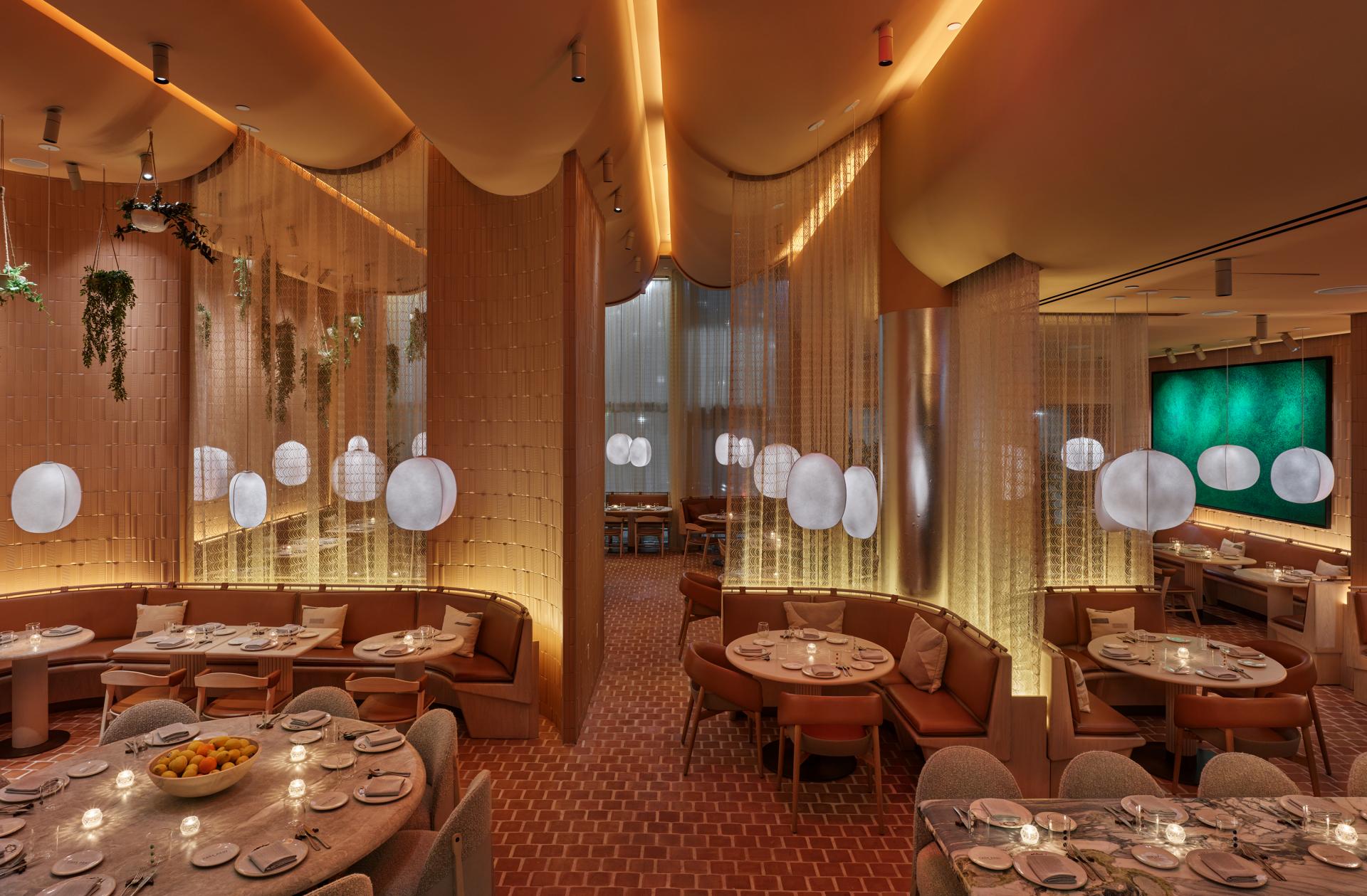 Photo: Nikolas Koenig