Boasting more than 100 years of heritage, luxury bathroom fittings brand Roca is backing the Spanish men's football squad's scintillating performance at the Tokyo Olympics Games to celebrate Spanish excellence.
Over a century ago, Roca began manufacturing cast iron radiators in Gavà, Barcelona. 1929 marked its foray into the bathroom space with the production of baths. Since those long-gone days, the brand has become a global leader in the luxury bathroom fittings sector, with footprints in over 135 countries spanning across South America, Europe and Asia.
Its global presence notwithstanding, the brand remains 100% Spanish at heart. It's this sense of national pride that sees Roca become the regional sponsor of the Spanish men's national football team. With La Furia Roja garnering a much-coveted silver medal at the recently concluded Tokyo Olympic Games, Roca is celebrating the team's amazing performance through an array of attractively decorated double-decker campaign buses.
Now running in districts across Hong Kong, they are all clad in the team's signature red hue, and proudly emblazoned with the team logo and its star players, in addition to visuals of some of the hero products currently available from the Spanish bathroom furnishings brand.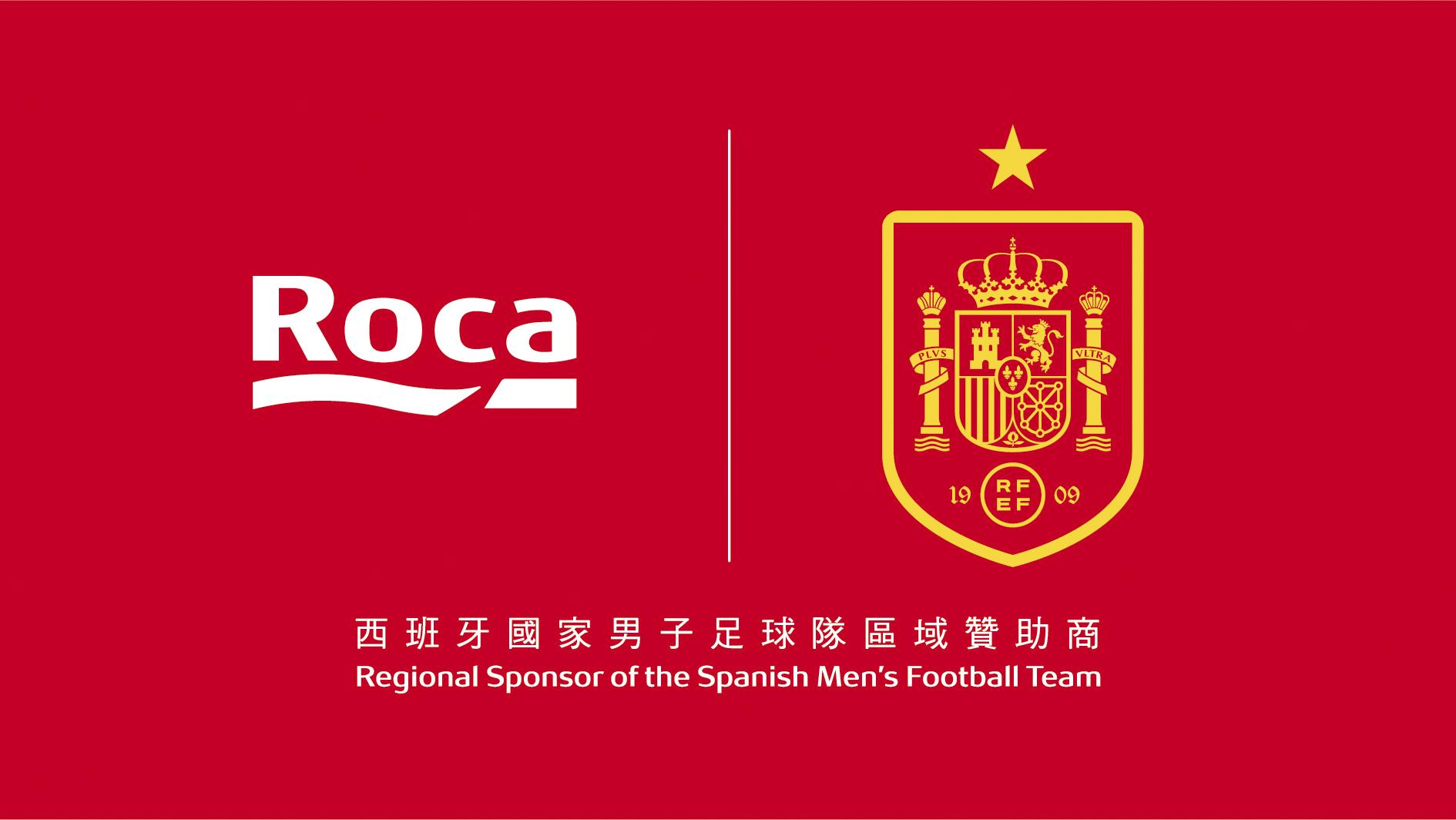 "The collaboration between RFEF and Roca represents the innovation and passion of the Spanish culture and sports. Roca shares the same professional and pioneering spirit of the Spanish National Football Team, and we are excited to collaborate with Roca, and look forward to working together for years to come," says Rubén Rivera, Director of Marketing for RFEF.
It was Spain's third medal success after snagging the gold medal at the Barcelona Olympics in 1992 and the silver medal in Sydney in 2000, making them one of the most successful Olympic teams ever. To commemorate the team's outstanding performance, Roca is rolling out a giveaway programme to those with an in-store purchase of over HK$15,000. You certainly don't want to miss out on the limited-edition official Spain RFEF Jerseys, among many other memorabilia. Keep yourself up to date with the mini-games and news by following RocaConcepts on Facebook!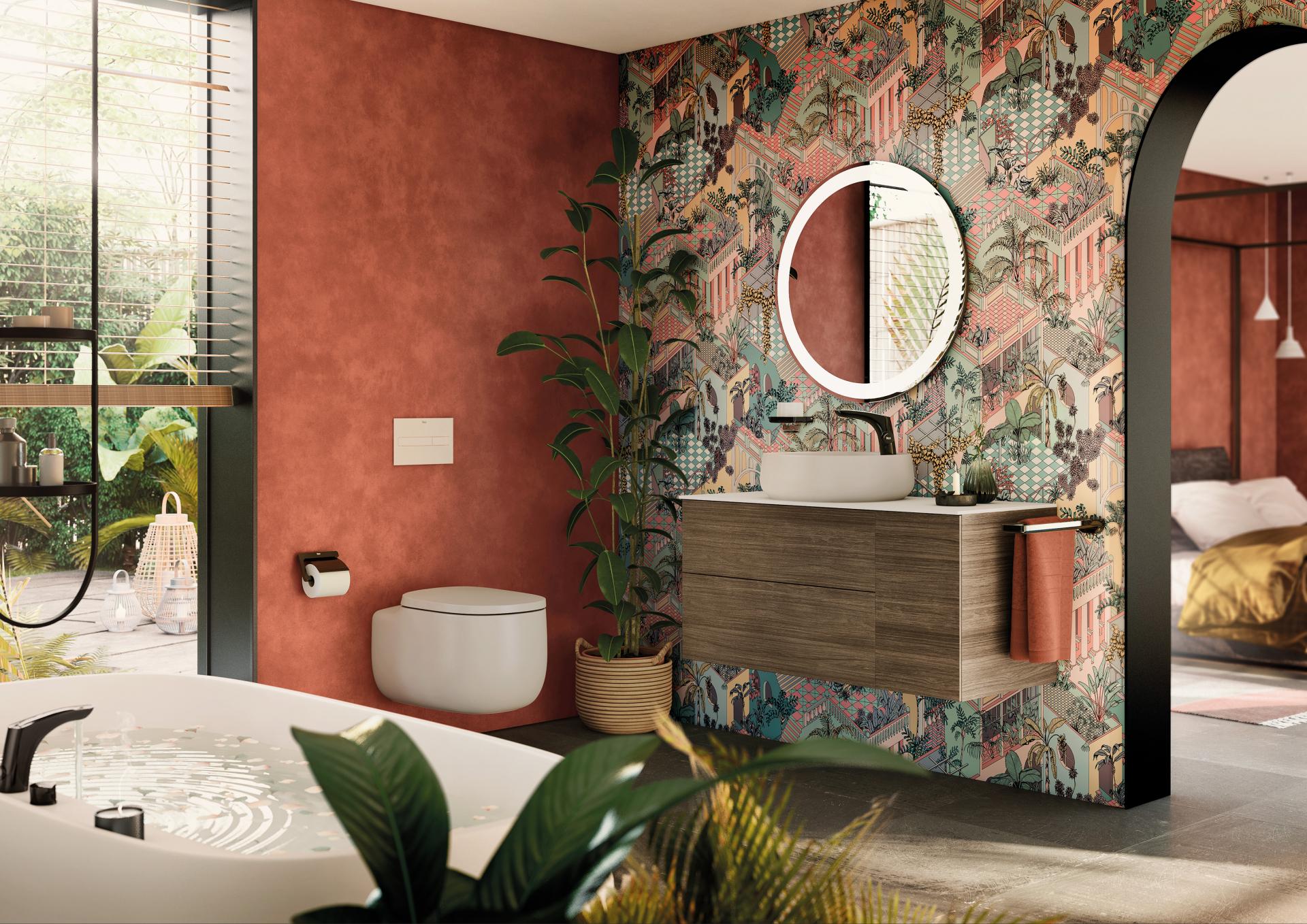 Besides supporting the national team, Roca also focuses on product design achievement and the wellbeing of the customers. Among the many state-of-the-art products, a highlight is the brand's collection of colourful ceramic washbasins. Proudly made in Europe with Roca's innovative materials Fineceramics®, they offer a plethora of colours ranging from glossy white, pearl, onyx to beige to imbue any bathroom with a touch of elegance. Basins made in Fineceramic® not only have extremely fine lines with a thickness of 5mm and soft inner surfaces, they are also 40% lighter and 30% more resistant than traditional ceramics.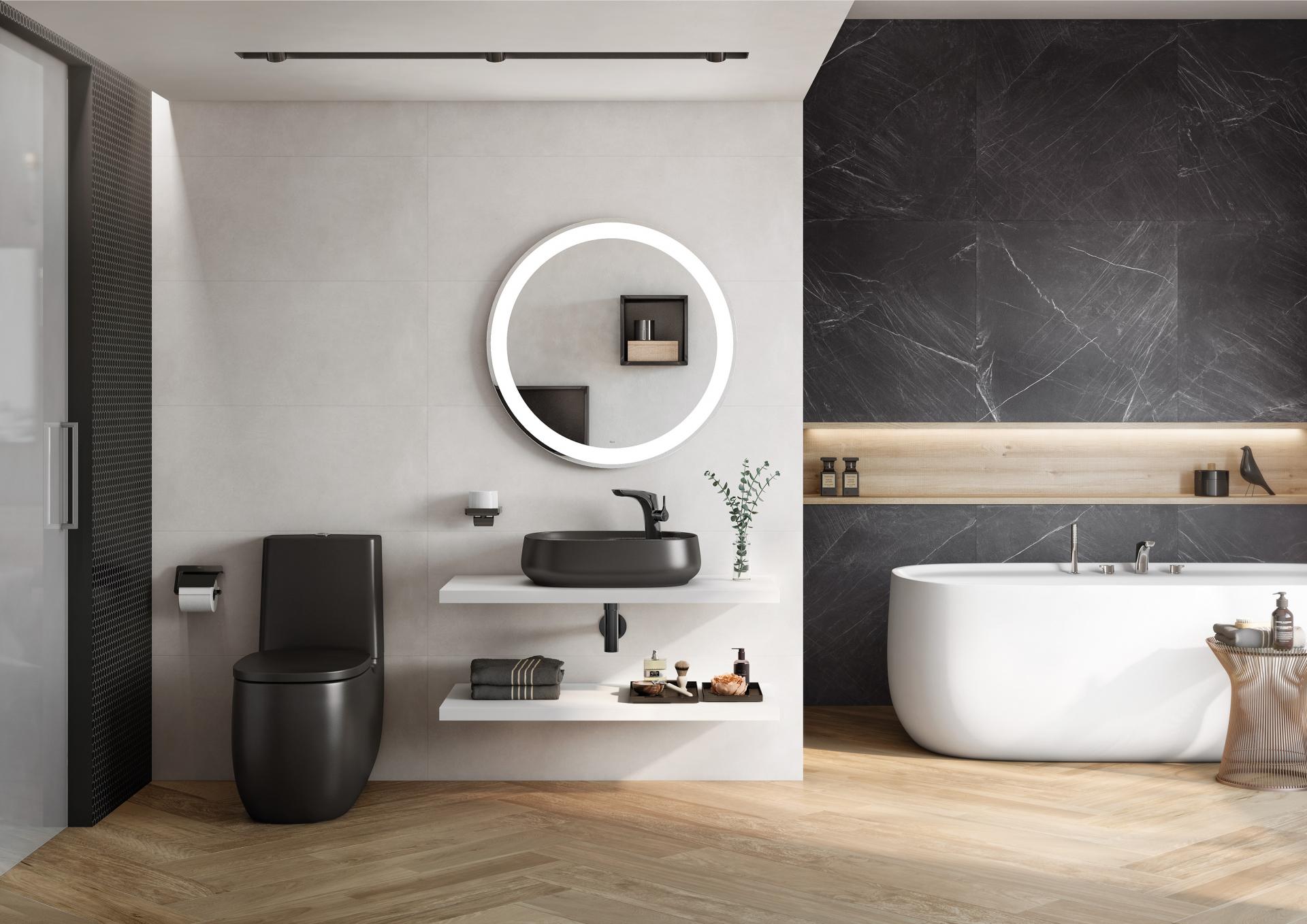 Another star turn in Roca's catalogue is its collection of Insignia faucets and colourful PVD faucets. With soft outlines and a modern sleekness, Insignia's slim side handle made in Europe is best fit for contemporary bathrooms. Recognising its many inherent merits, the premium faucet collection was awarded an iF Design Award.
Offering a range of Everlux colour options, all Insignia basin taps open to the right thanks to Roca's Cold Start® technology. Always starting with cold water means your daily rituals that don't require hot water can be carried out without unnecessarily activating the boiler, saving up energy and therefore money. The taps, burnished in Roca's exclusive Evershine coating, guarantees a long-lasting shine and resistance to more than one million cycles of usage, and at the same time, makes for easy cleaning of these modern bathroom taps.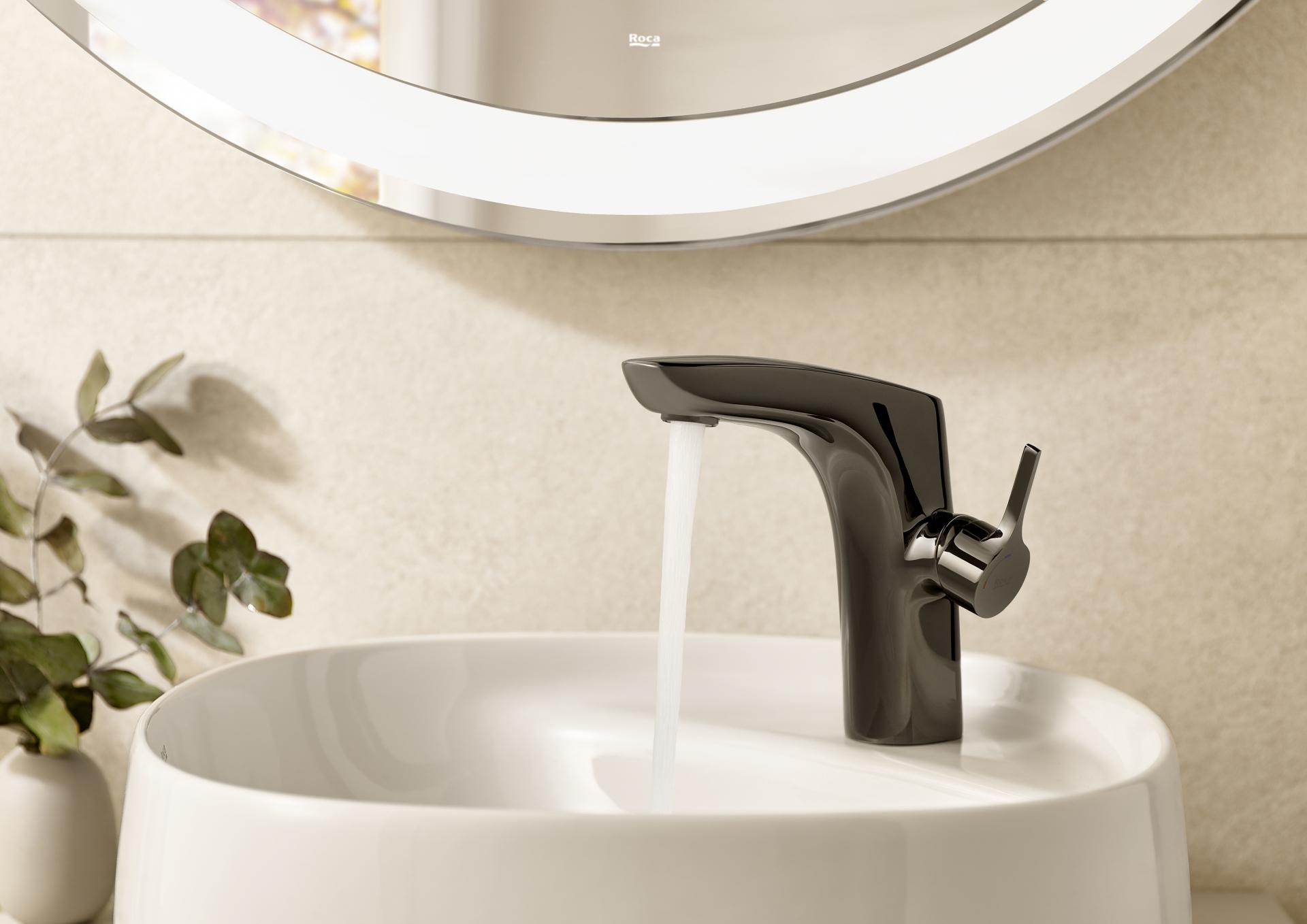 Available in a variety of shapes in the buyer's choice of a matte or shiny finish, there is an arresting array of cool hues to choose from for the PVD faucets, though the brushed titanium black version is to be particularly recommended. Each is triple-plated with layers of brass, chrome and nickel, an innovative combination that means these faucets aren't just highly resistant to corrosion and limescale content in the water, they are scratch-proof as well. As with all Roca products, the taps embody smart living and beautiful functionality with perfect aplomb.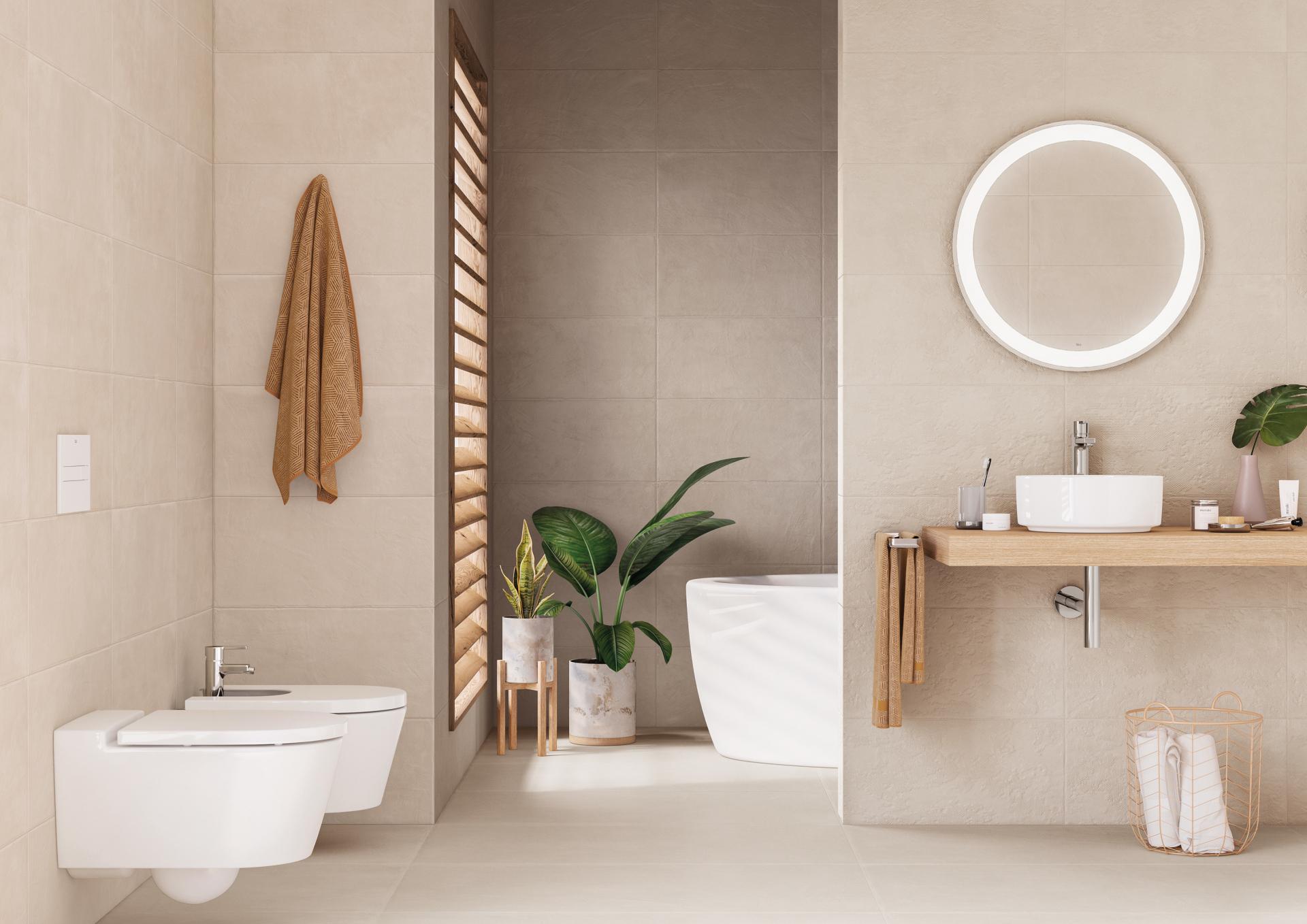 To stay up-to-date on the latest Roca happenings, visit www.roca.hk or scan the following QR code to follow the RocaConcepts Facebook page.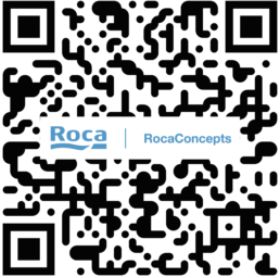 RocaConcepts
Address:1/F, The Hennessy, 256 Hennessy Road, Wanchai
Tel: (852) 2510 2677
Website: www.roca.hk