Wild food foraging is deeply rooted in our identity dating back to our humble beginnings; it connects us to the earth we live in, and best of all, wild food is nutritious, delicious, and completely free.
Foraging in the wild is a way of rewilding and connecting to a more primal part of ourselves. Something we all find we need much more of in recent times. It helps foster a deeper connection with nature, connecting us to a sense of calm and still. Breathing in the scents of nature is natural aromatherapy.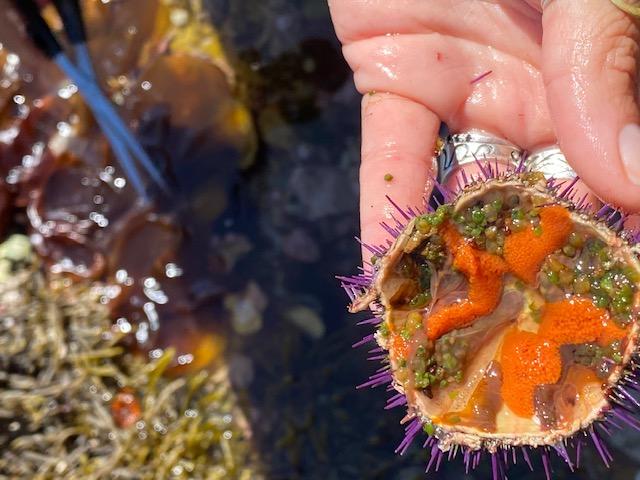 The bountiful waters and incredible floral kingdom of South Africa's Western Cape is one of the world's biodiversity hotspots, packed with wild food delicacies, and incredibly beautiful. The rock pools are brimming with seaweeds, mussels, limpets, and sea urchins, ready to be eaten fresh from the sea. Roushanna showed us how to carefully dislodge the bright purple spiked sea creatures and carve out the mouthpiece revealing nature's creamy orange prize, the 'wonder of the ocean.'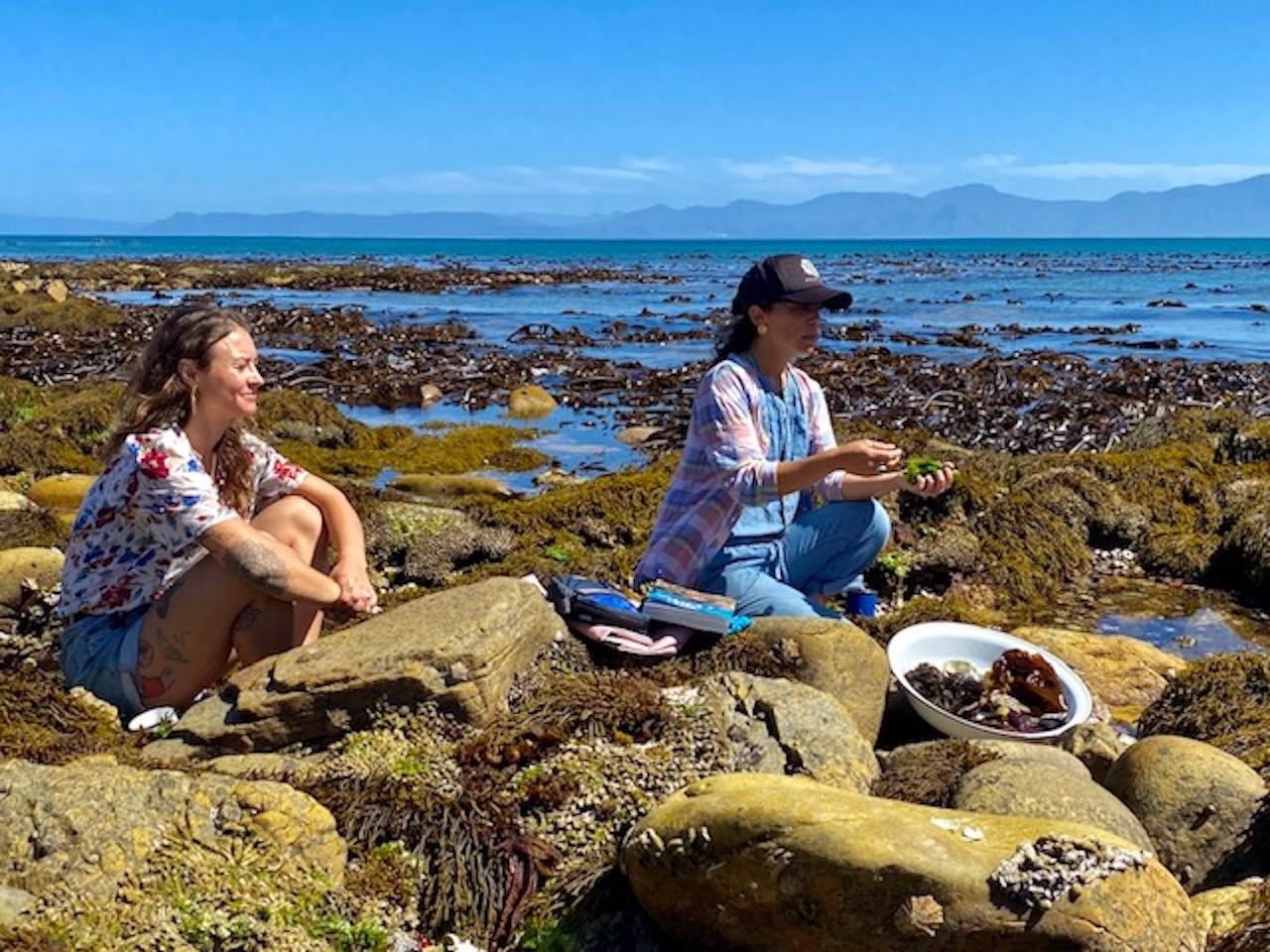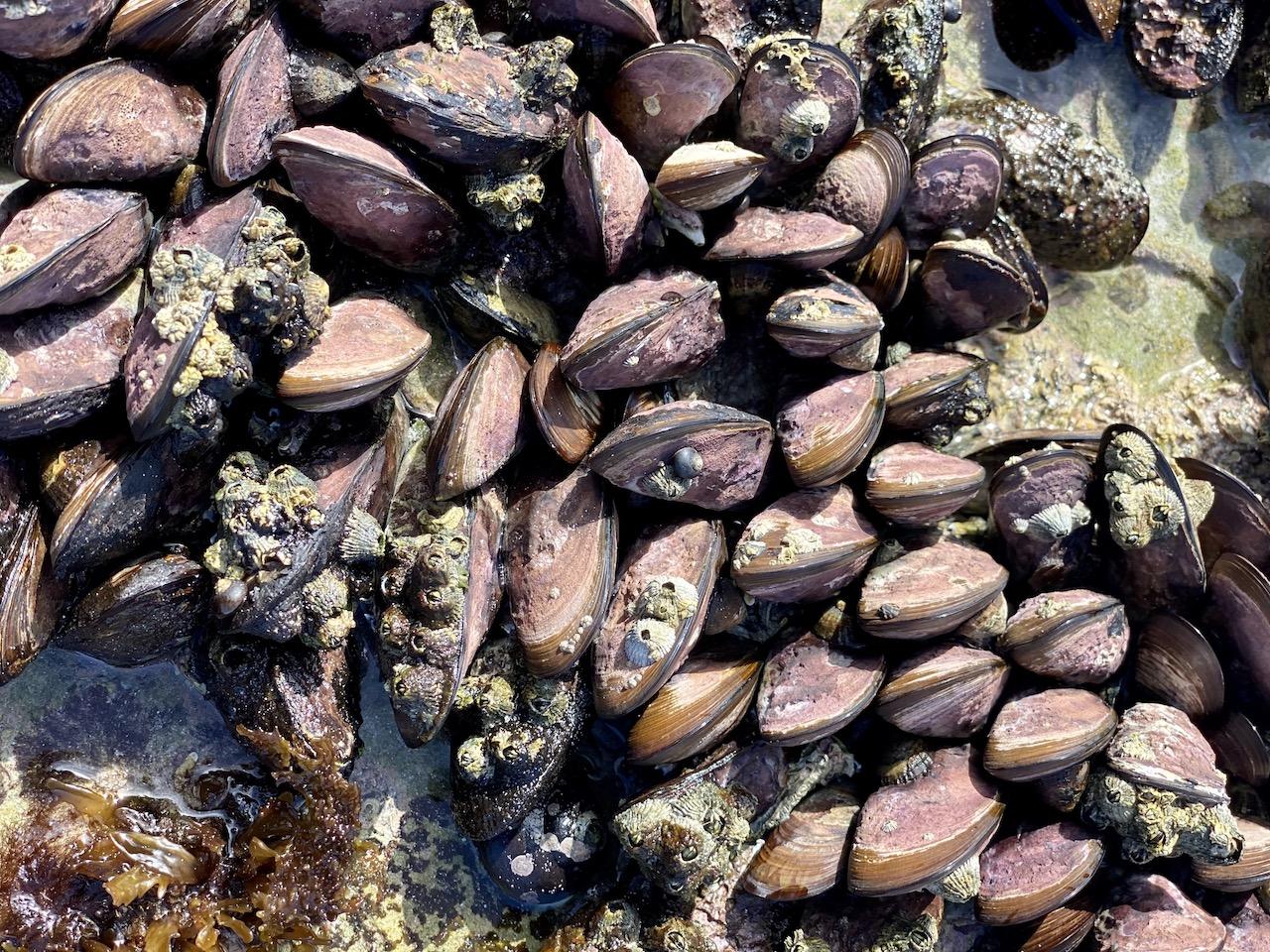 Every season offers something amazing and unique to forage, and collecting ingredients that grow in abundance to uplift our menus with exciting local flora and fauna is fun; it's also addictive.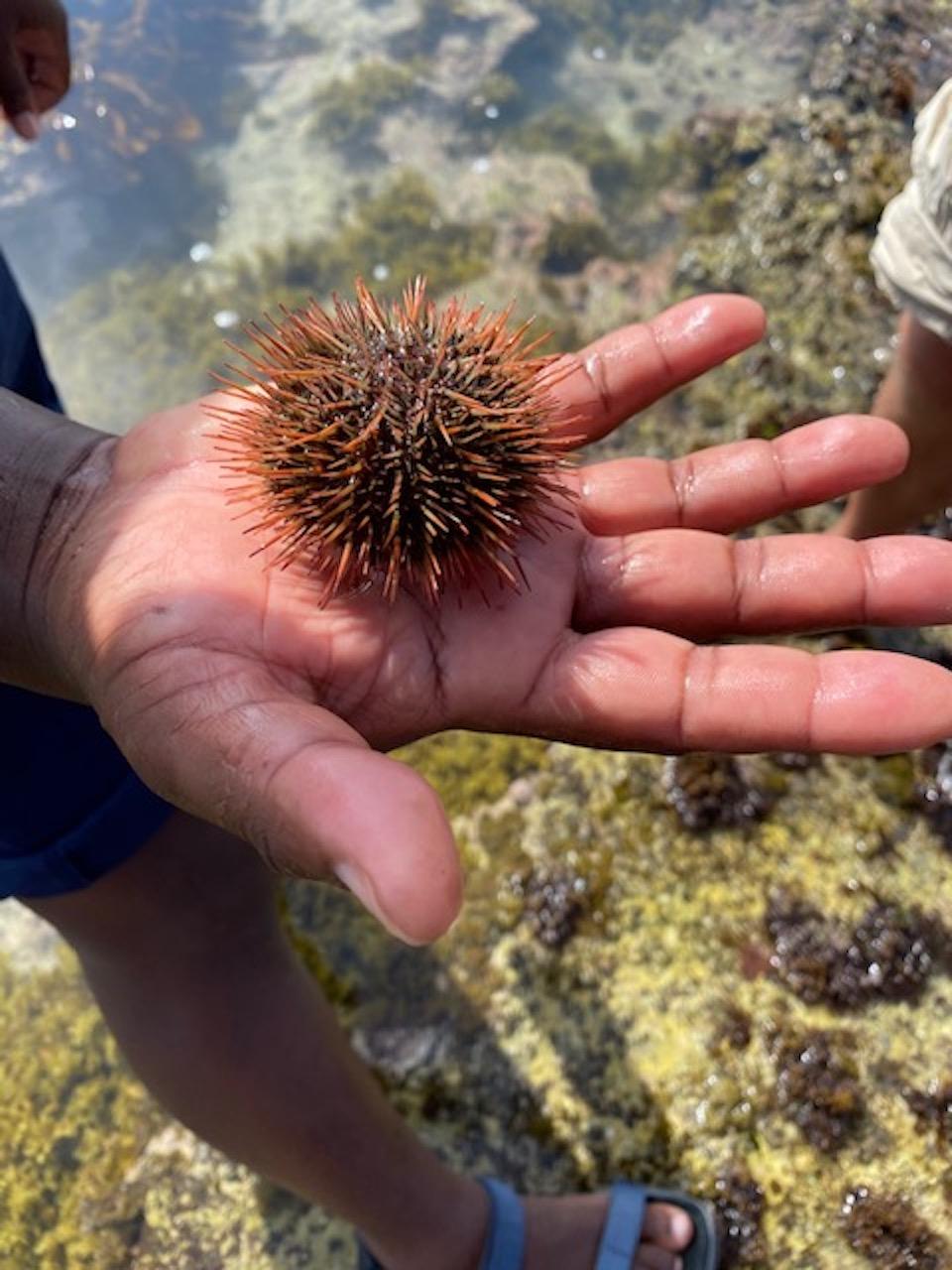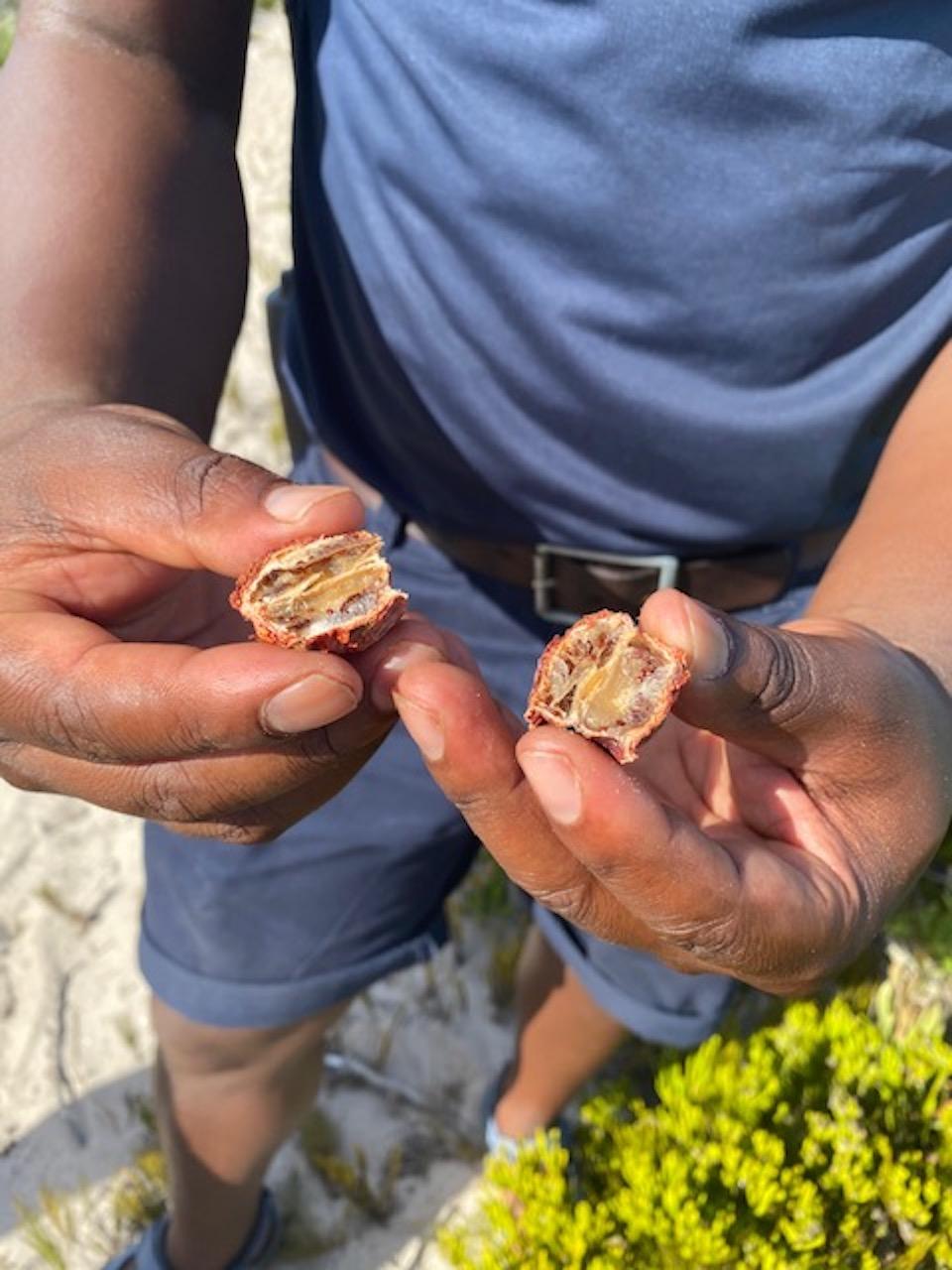 You have to know how to positively identify edible species, what time of year to harvest, what part of the plant/seaweed, seafood to eat, how much to pick, and how to prepare it. "Foraging is a slow and delicious process. There is flavour, food, and medicine all around us; we just have to learn how to recognise it. It's empowering having the knowledge to feed yourself, connecting with our natural surroundings, working with the tides and moon phases, and understanding the seasons and cycles," Roushanna enthuses.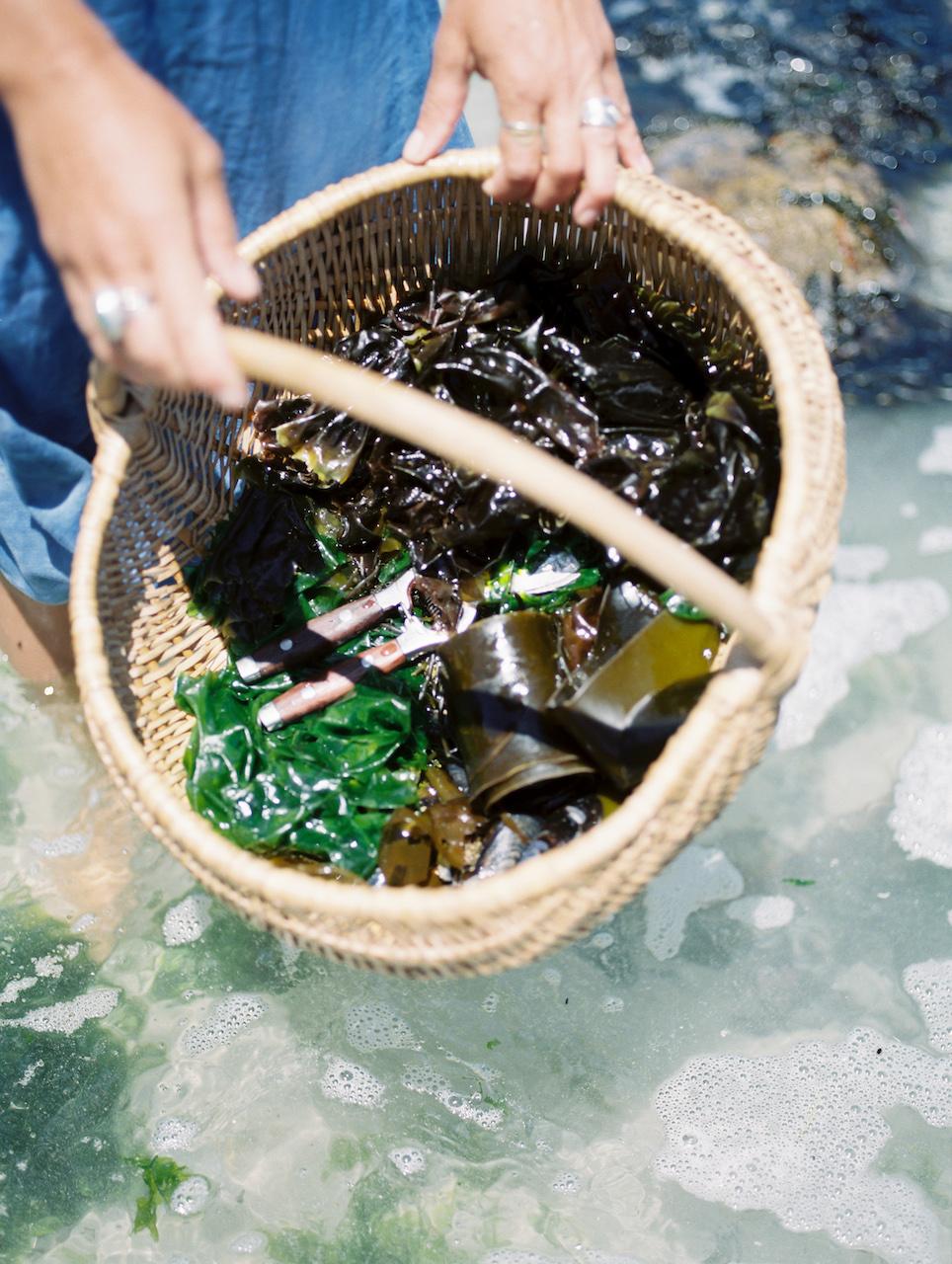 Floral forging delicacies you'll find in Hong Kong include, deliciously crunchy, creamy taste of the the Hibiscus flowers, great for salads, and soothing tea. Wood Sorrel flowers taste like a cross between a spring onion and lemon, and the uber fragrant Frangipani flowers can be dusted in sugar for decoration on cakes, made into tempura, and dried for tea. [Do note - the rest of the plant is toxic.] The Marigold's beautiful golden flowers have a sharp distinctive taste resembling saffron and look fabulous sprinkled on salads and as decoration on dishes.
Chinese fever vine grows wild year-round and is one of the most common plants in Hong Kong and used in Traditional Chinese Medicine for rheumatism, arthritis, and asthma.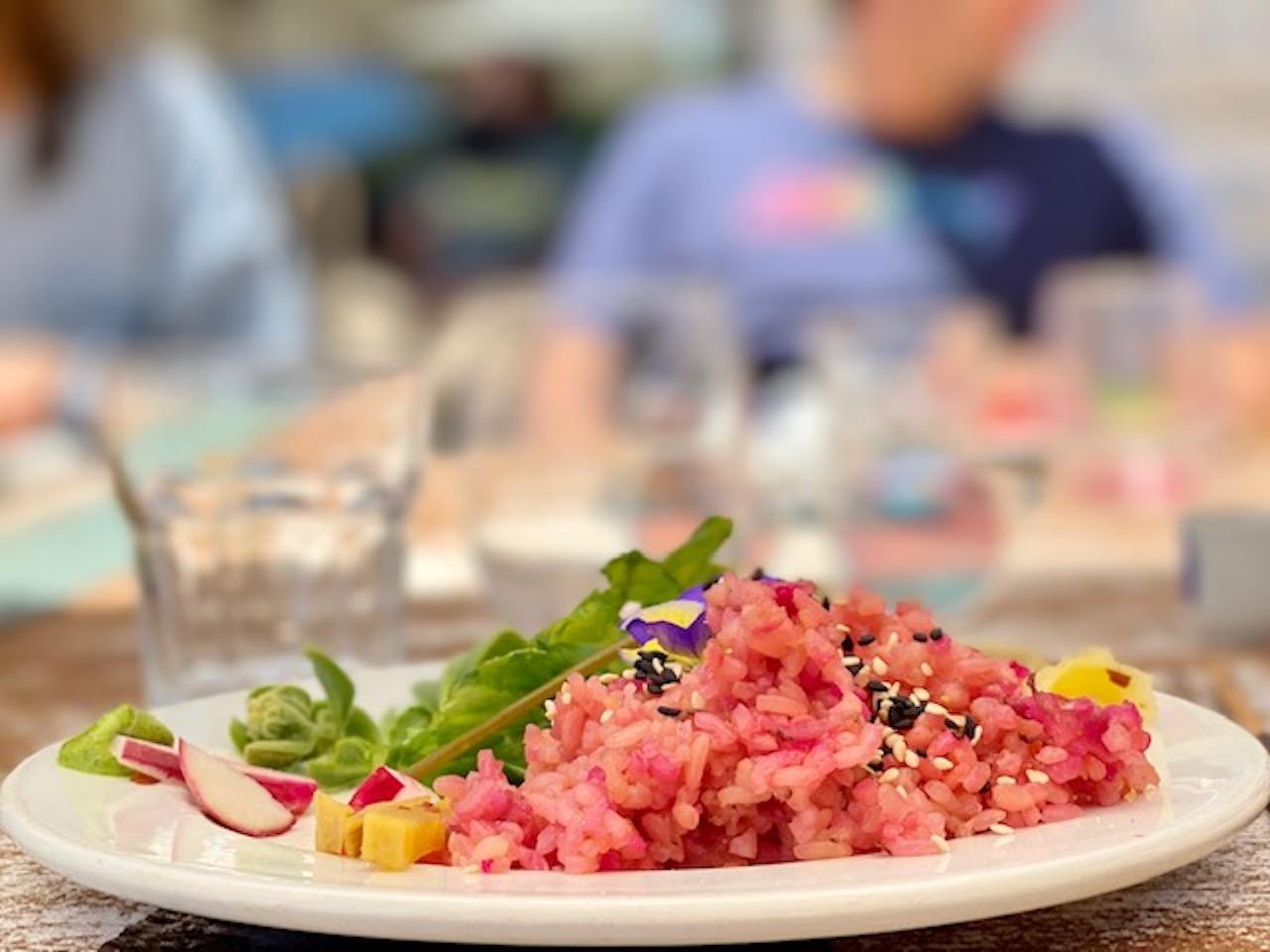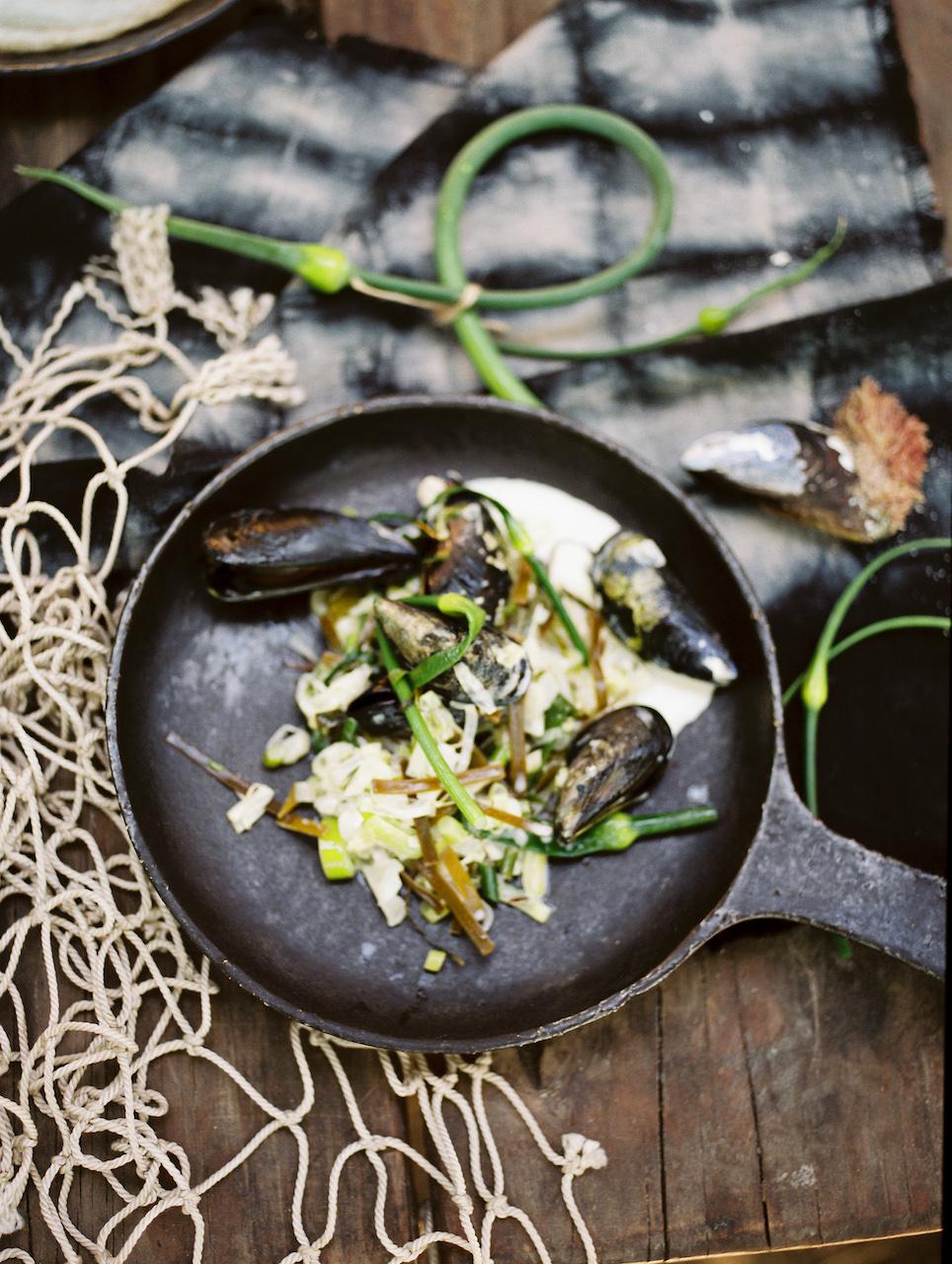 ***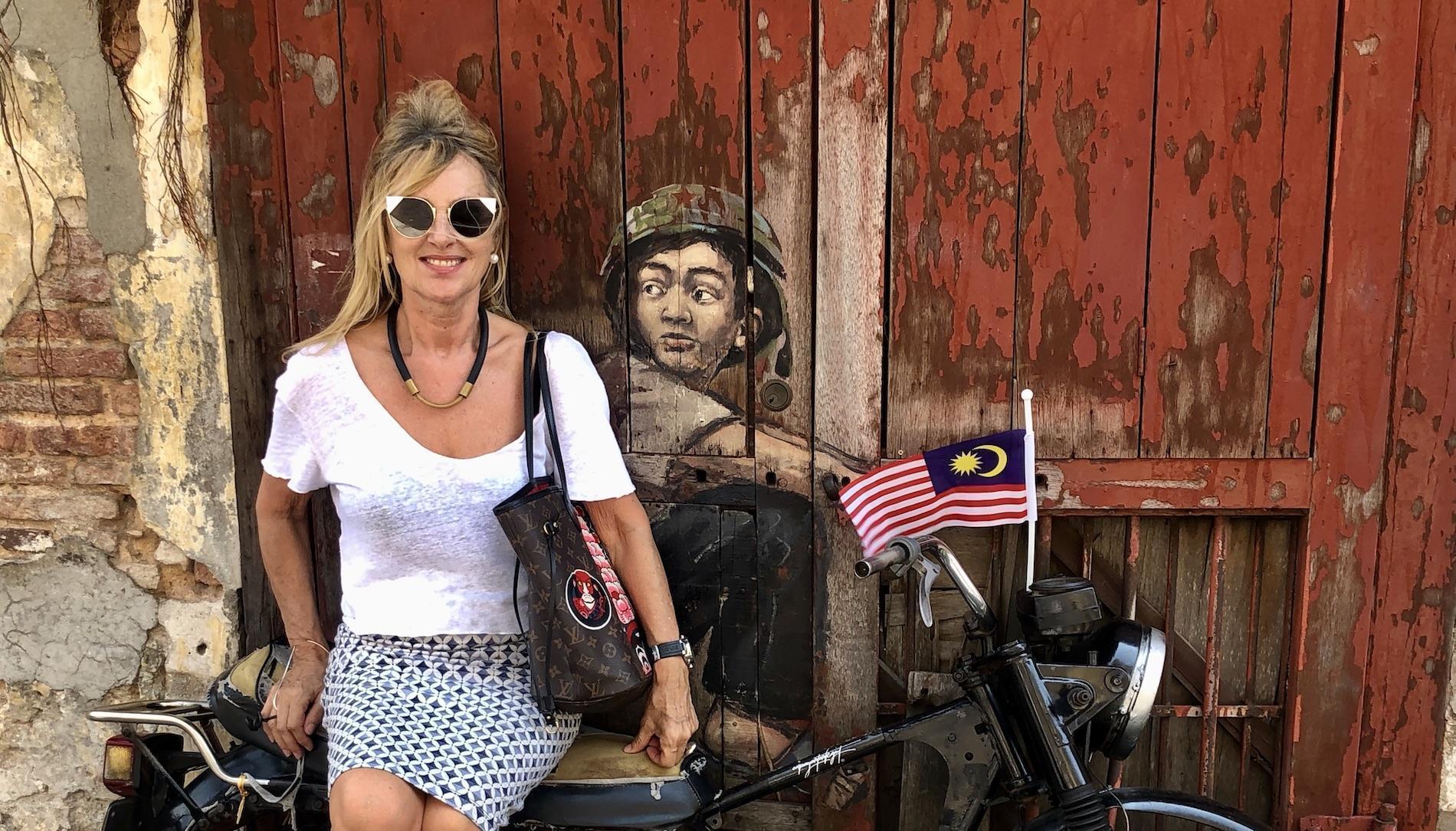 Anji Connell is an interior architect, garden designer and self-proclaimed nomad who regularly writes about art, design, lifestyle and travel from her globe-trotting adventures. Known for her bubbly persona and even more exuberant sense of style, Anji's portfolio spans everything from interior styling to furniture and landscape design for some of the world's most beautiful spaces. For now, you will find her
@anjiconnell_acidplus
and
anjiconnellinteriordesign.com
bingeing on future travel plans from her designer chair.