Having previously collaborated with Sanlorenzo Asia on the SL106 Asia Edition, renowned Hong Kong-born designer Steve Leung reunites with the superyacht builder on the interiors of the new SX88.
First introduced at the Cannes Yachting Festival in 2017, the SX88 is a cross between Sanlorenzo's classic fly bridge yachts and Explorer superyachts, including the 460EXP and 500EXP.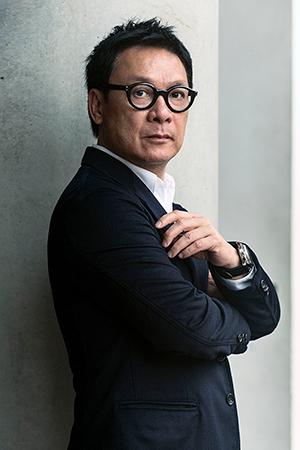 Leung, who established Steve Leung Design Group in 1997, is an award-winning architect and product and interior designer, and the recent recipient of the 19th Andrew Martin International Interior Designer of the Year Award.
He is also a boater himself. Catering to the unique preferences of every boat owner, Leung envisioned two interior schemes for the SX88: Breeze/Zen, featuring a relaxed motif with earthy blues and emerald greens, and Vermillon, characterised by circular forms and stronger palettes of red and orange, softened by cream and beige.
"Steve is not only able to work with clients on the SX88, but also on the whole range of yachts we offer as every Sanlorenzo is a tailor-made, bespoke creation," says Nick Stratton, Sanlorenzo Asia sales manager.

Announcement of the collaboration coincides with the arrival of Sanlorenzo Asia's SX76 yacht in Hong Kong – first in the SX line in Asia – ahead of the SX88, which joins the fleet in autumn 2019.
Following his work on the SX88, Steve Leung will be expected to collaborate with Sanlorenzo on the SL, SD and Superyacht collections as well.
See more of the interiors envisioned by Steve Leung in the gallery below.