Some say that printed books are a dying media, but plenty of us would argue that flipping through the pages, taking in the scent of the paper and admiring the design of the cover is all part of the experience. So, too, is ambling through a library or bookstore, taking in the ambiance while you search for your next literary inspiration. From Baroque churches to spaces that incorporate books into their interiors, we've shortlisted five of the world's most stunning locales to read in.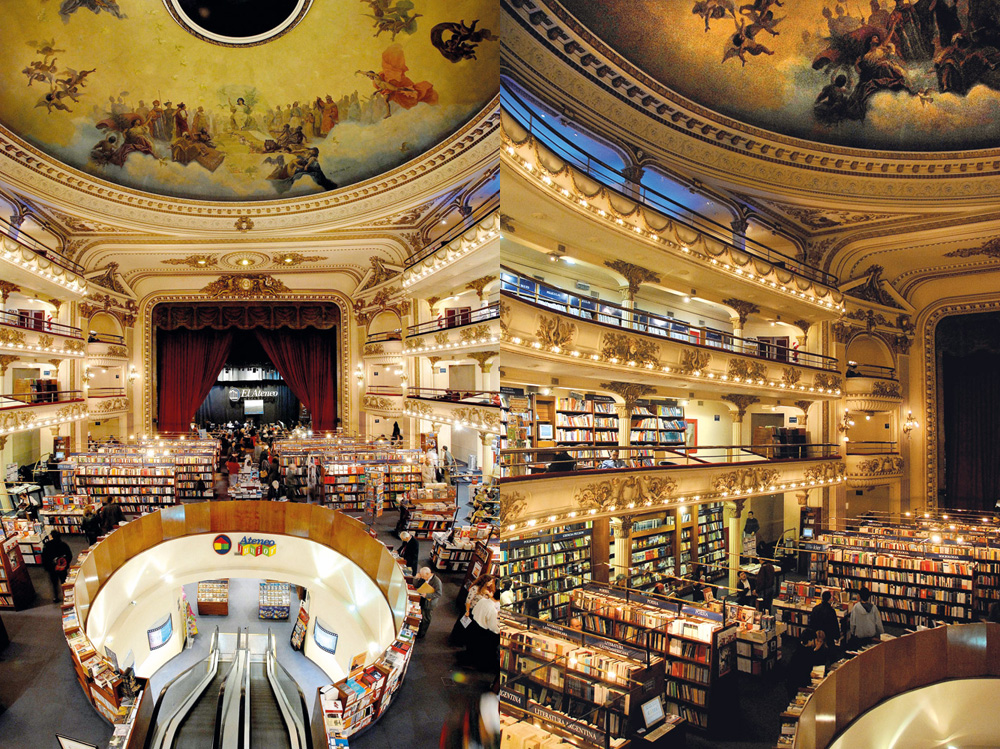 El Ateneo Grand Splendid, Buenos Aires, Argentina

Attracting up to a million visitors each year, this former theatre was originally built in 1919 to house capacity crowds of around 1,000 cinemagoers. Leased by Argentinian booksellers El Ateneo at the turn of the millennium, the Grand Splendid has been lavishly and lovingly restored, with tiered bookshelves replacing the cinema seating and the theatre's original boxes transformed into inviting reading nooks. Much of the original decorative features have been preserved, including elaborate ceiling frescoes by Italian artist Nazareno Orlandi.

Av. Santa Fe 1860, Capital Federal, Buenos Aires, Argentina, tel +54 11 4813 6052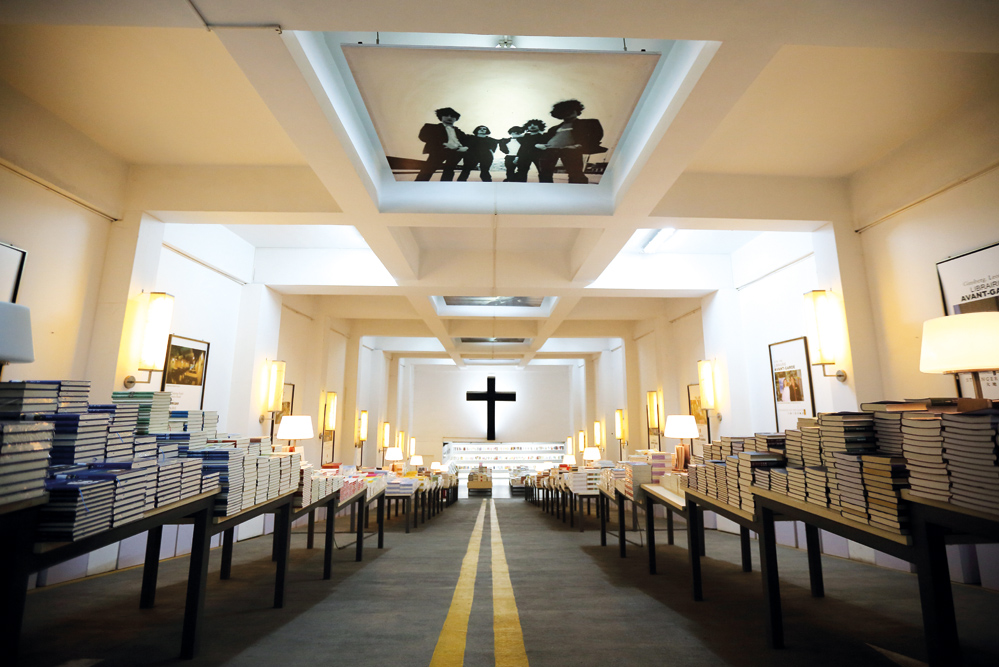 Librairie Avant-Garde, Nanjing, China

If reading is a religion, then a true sanctuary awaits at Librairie Avant-Garde – a quirky independent bookstore in Nanjing housed in a vast 43,000-square-foot underground space, which was previously a bomb shelter and a government car park. With more than 300 reading chairs, a coffee shop and exhibition space, it almost feels more like a library than a bookstore, and is a favourite of students from the neighbouring Nanjing University. Befitting its contemplative artsy vibe, visitors are greeted with a replica of Rodin's The Thinker sculpture, while its checkout counter is created from thousands of old books.

173 Guangzhou Lu, Gulou District, Nanjing, China; tel +86 25 8371 1455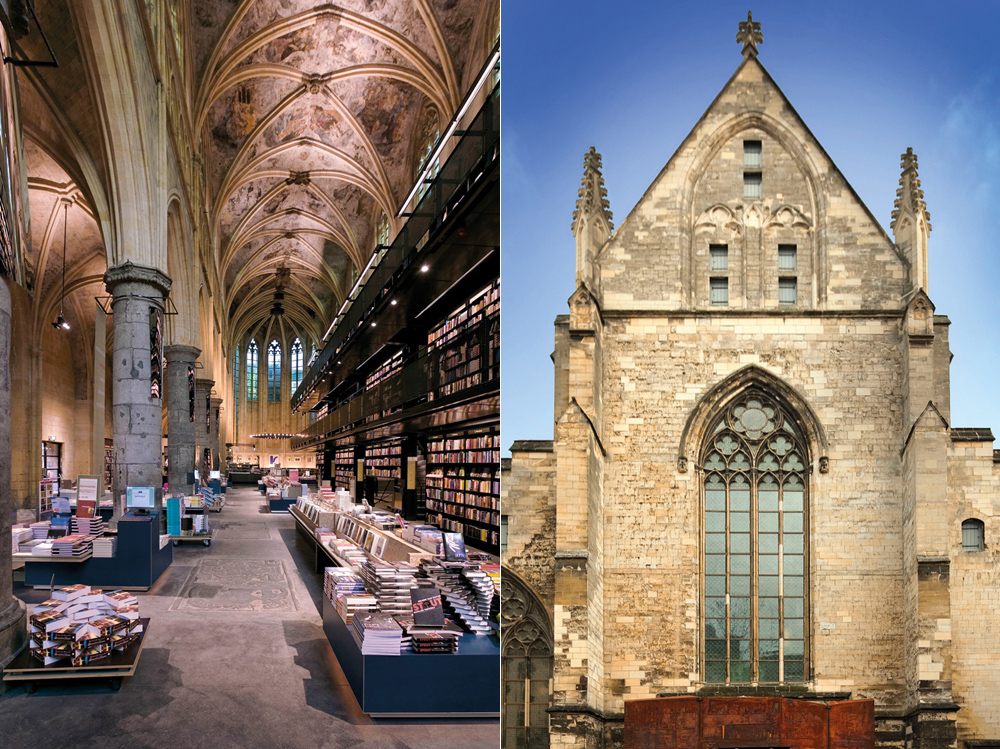 Selexyz Dominacanen, Maastricht, Netherlands

Housed within a fabulously ornate 700-year-old church, this breathtakingly beautiful bookstore is situated in the city of Maastricht. Originally built in 1294, the church was reportedly closed by Napoleon during the 18th century before being reinvented as a literary hub in 2005 by local book chain Boekhandel Dominicanen. Renovated by architects Merkx+Girod, the building now features a towering, three-tiered bookcase that visitors are encouraged to climb, rewarding them with unparalleled perspectives of the church's intricate stonework.

Dominicanerkerkstraat 1, Maastricht, Netherlands, tel +31 43 4100 010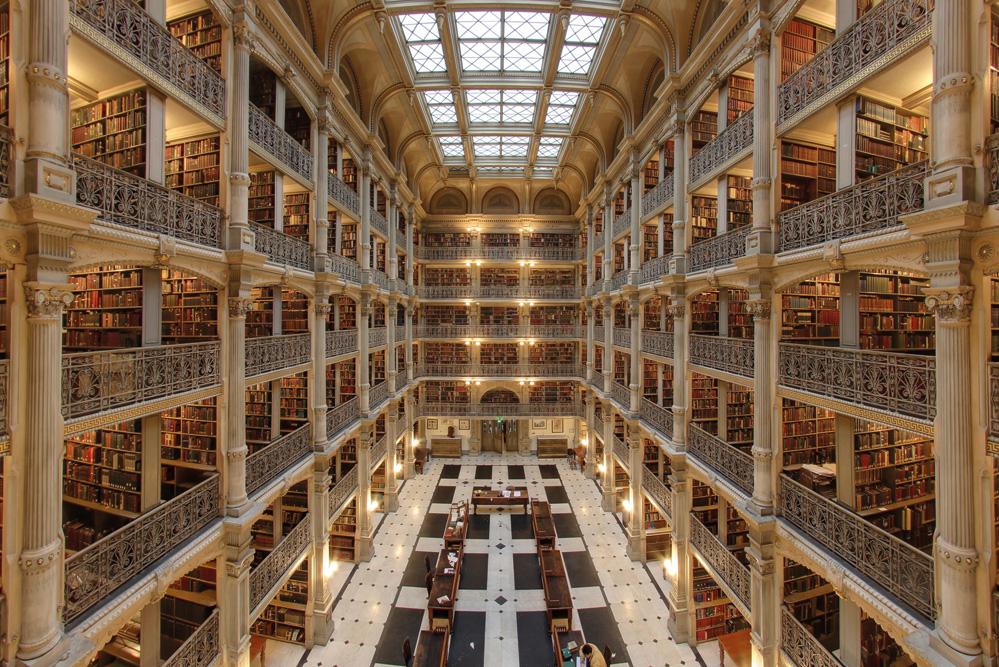 George Peabody Library, Baltimore, USA

Johns Hopkins University is home to a research library so lavish that it regularly hosts weddings within its neo-Grecian interior. Completed in 1878, the library was designed by architect Edmund George Lind as a "cathedral of books". The finished building more than fulfils that brief, with an imposing frosted-glass skylight rising some 18 metres above the black-and-white marble floor and intricate wrought-iron balconies ringing six tiers of gold leaf-embossed stonework that house more than 300,000 books within a spectacular central atrium.

17 East Mount Vernon Place, Baltimore, MD, USA, tel +1 410 234 4943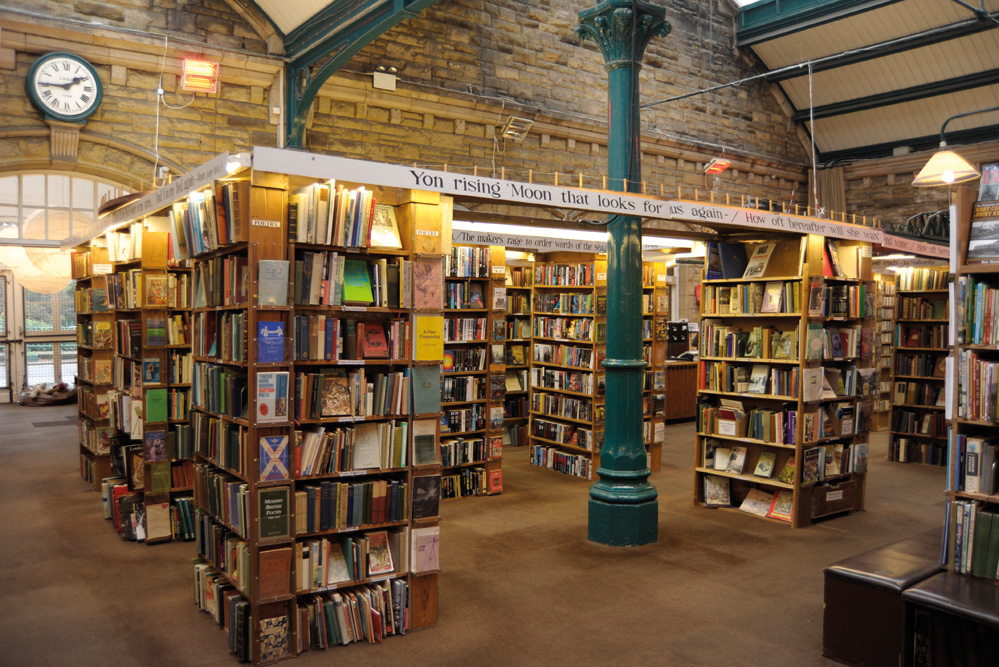 Barter Books, Alnwick, UK

Northumberland's Barter Books is exactly the kind of bookstore we all wish we lived near – cosy, personal and beloved. Housed in an old Victorian train station with plenty of faithfully restored period features, a model railway links columns in the shop's central room, while the former waiting room now has an open fireplace and comfy armchairs for readers to relax in. One of the largest second-hand bookstores in Britain, Barter Books also holds another claim to fame – it's where the original "Keep Calm And Carry On" wartime poster was discovered, a piece of design history in itself.

Alnwick Station, Northumberland, NE6P, England, tel +44 16 6560 4888
The post Reading Rooms: 5 of the world's most stunning libraries and bookstores appeared first on Home Journal.