A lovely Greek beachfront villa boasts of intimacy and luxury.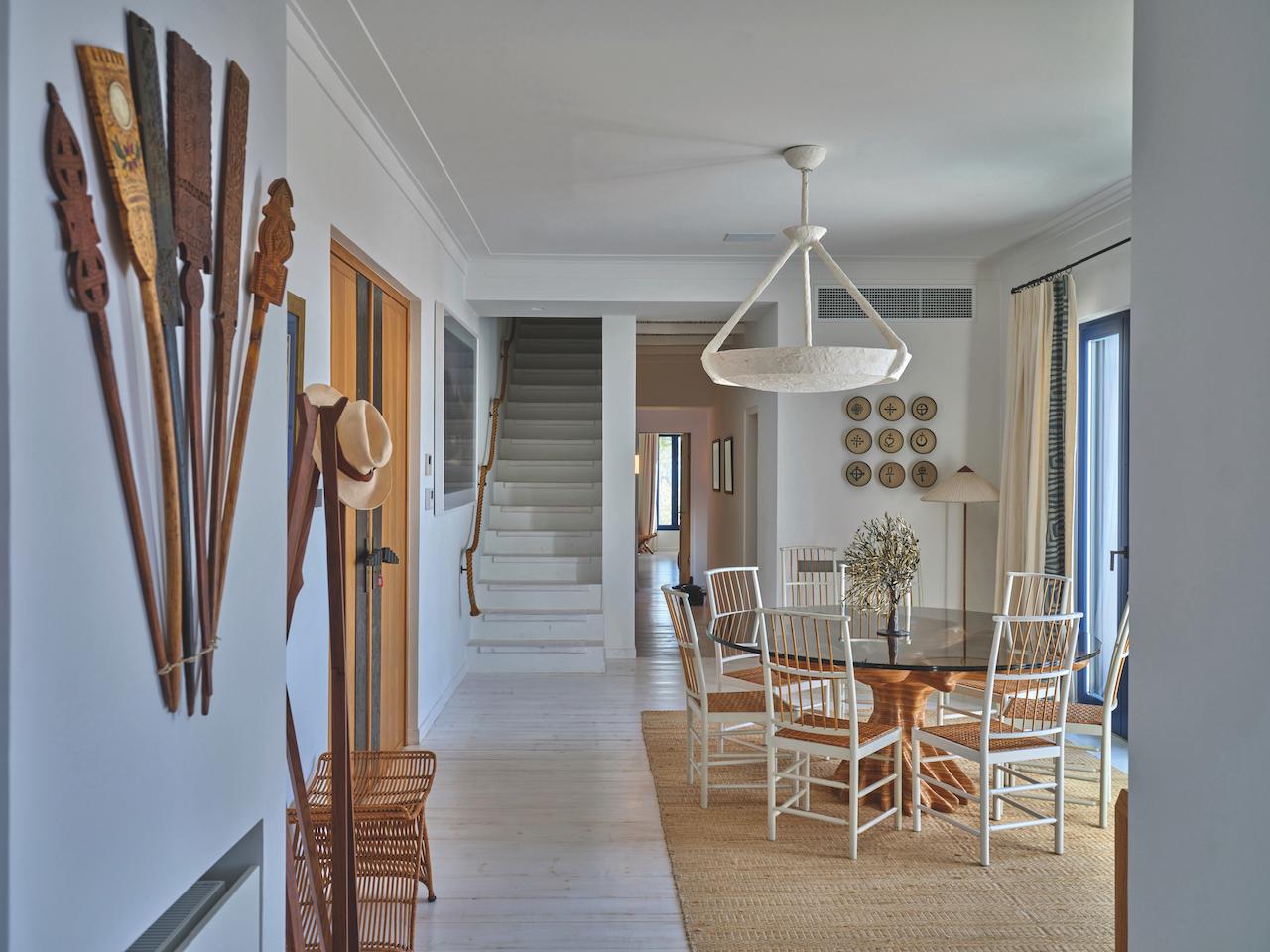 Located in an idyllic setting on the island of Paros in the Aegean Sea, Oceana is truly beautiful and blissfully peaceful. Sitting close to the beach, the property is blessed with sweeping sea views under bright blue skies. Its modern architecture encompasses spacious interiors and enticing outdoor areas, all coming together to create a harmonious ambience.
Oceana offers a wonderful sense of space for its residents to roam around in – from the wonderful landscaped gardens, to the vast expanses of the panoramic sea views to the high ceilings of the interiors. Spanning some 500 square metres over three levels, it effortlessly melds style with cosy family living.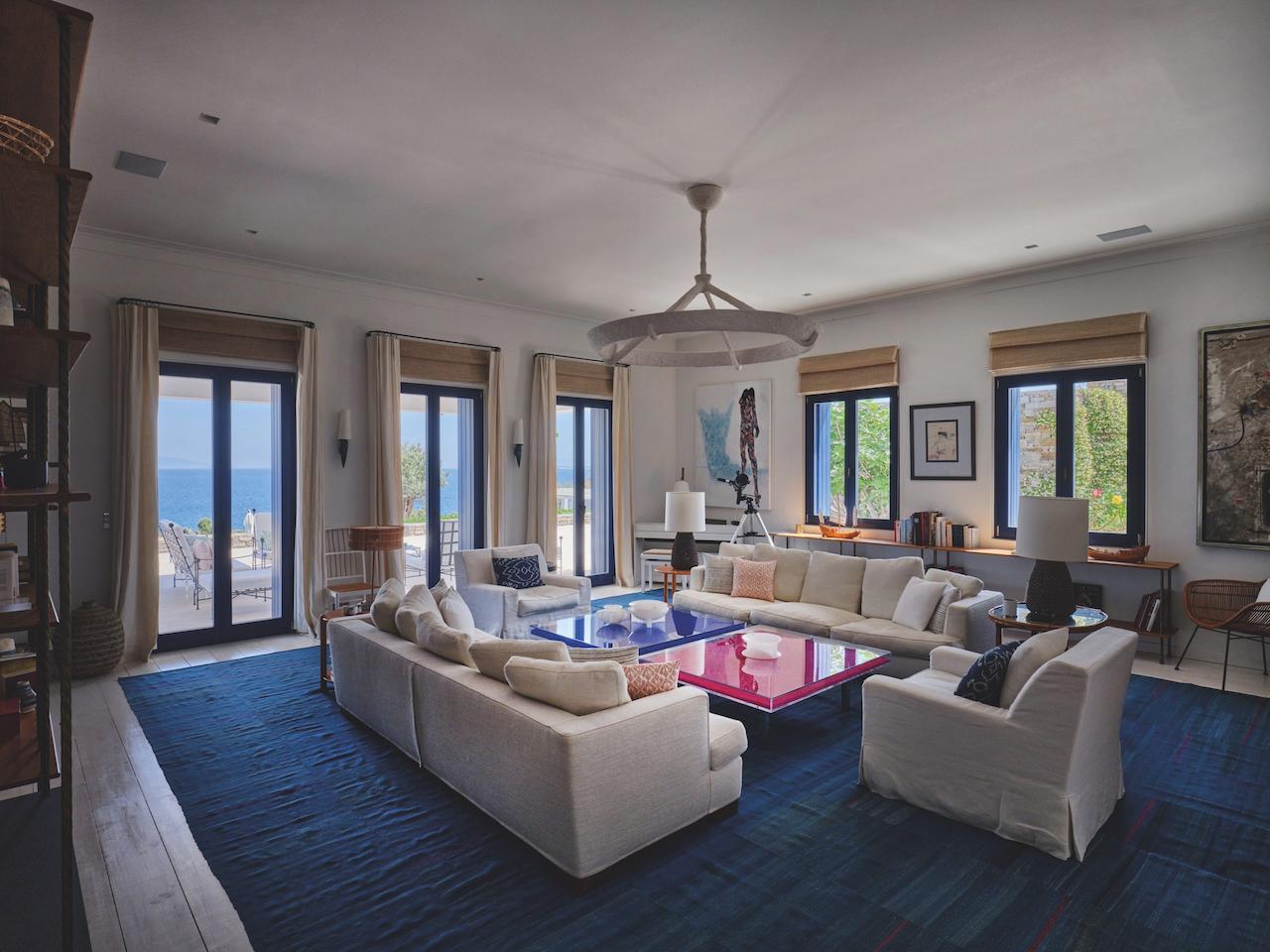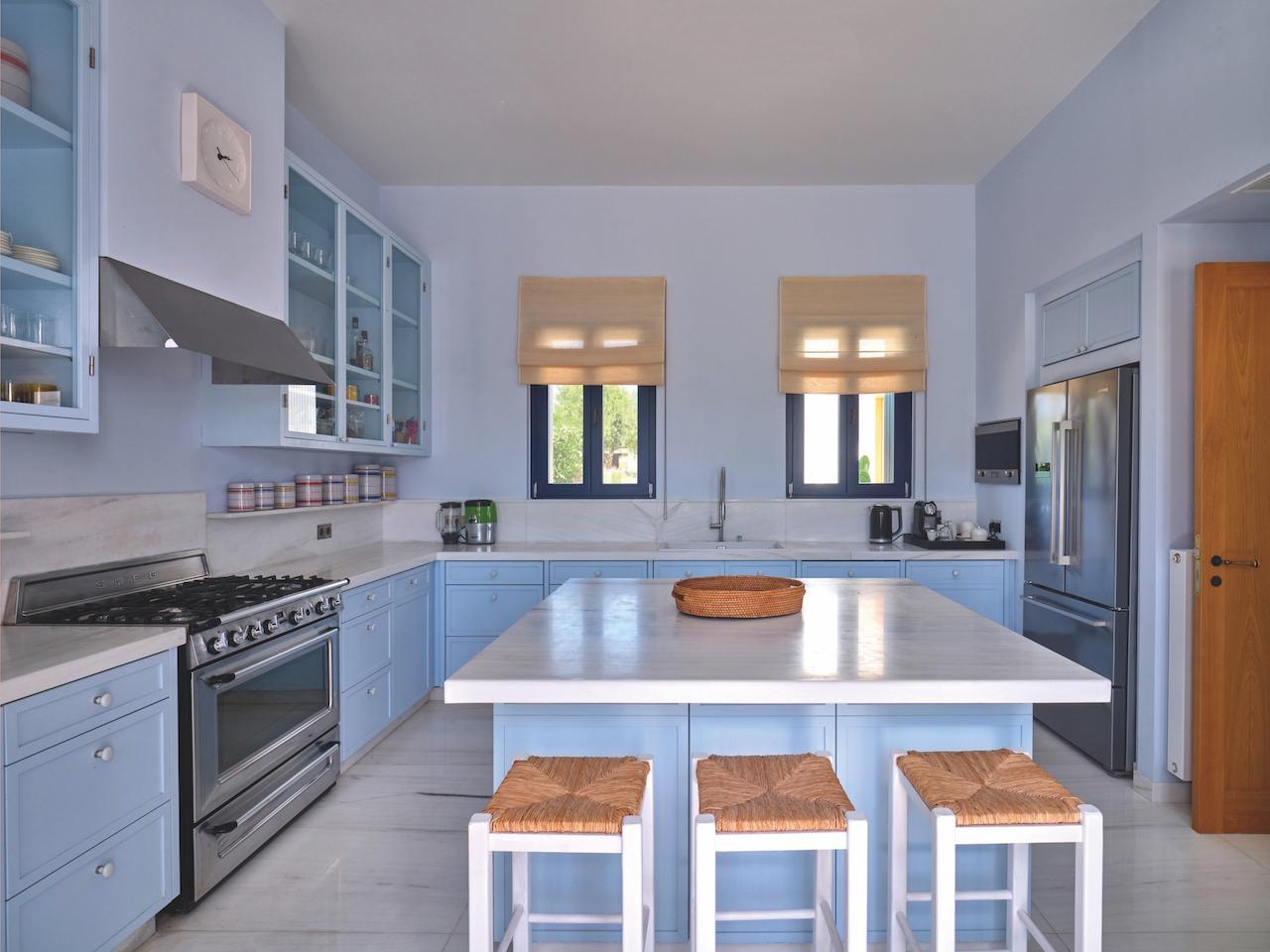 Despite its grandiose setting, Oceana is very much a house to live in. On the ground floor are the living room, a separate dining room and kitchen. The upper level comprises a master bedroom and an office suite, while the lower level has another three bedrooms, all with en suites, and a TV room. The lower level is also home to two staff rooms, ample storage, a laundry room and a technical hub.
Outside, the property enjoys a peaceful setting featuring blissful outdoor dining and seating areas, a pool bar with an outdoor shower, as well as a stunning private pool overlooking unobstructed sea views. Adding to the al fresco appeal is an abundance of green and easy-to- maintain plants.
On the grounds, there are also two studio apartments, especially ideal for guests. Just a stroll away from the main house is a large pergola- covered area that doubles as a peaceful and snug spot and a party area. A value-added feature is the additional building capacity of 200 square metres that makes for additional space.