Designed by eco-conscious firm Liquid Interiors, the African savannah-inspired EcoWellness signature show flat in Mount Pavilia residences is decked head to toe in some of the most sophisticated technology, although this only gradually reveals itself with closer inspection.
Upon entrance, the city gives way to arresting views of surrounding hills and mountains through expansive openings in the living area. Wood finishes, woven details, and a neutral palette create a softness and neutrality throughout the space, while flora in varying vessels decorate various corners and crannies. Natural materials and furniture sourced from sustainable environmental practices such as the Philippines' Hacienda Crafts permeate the home.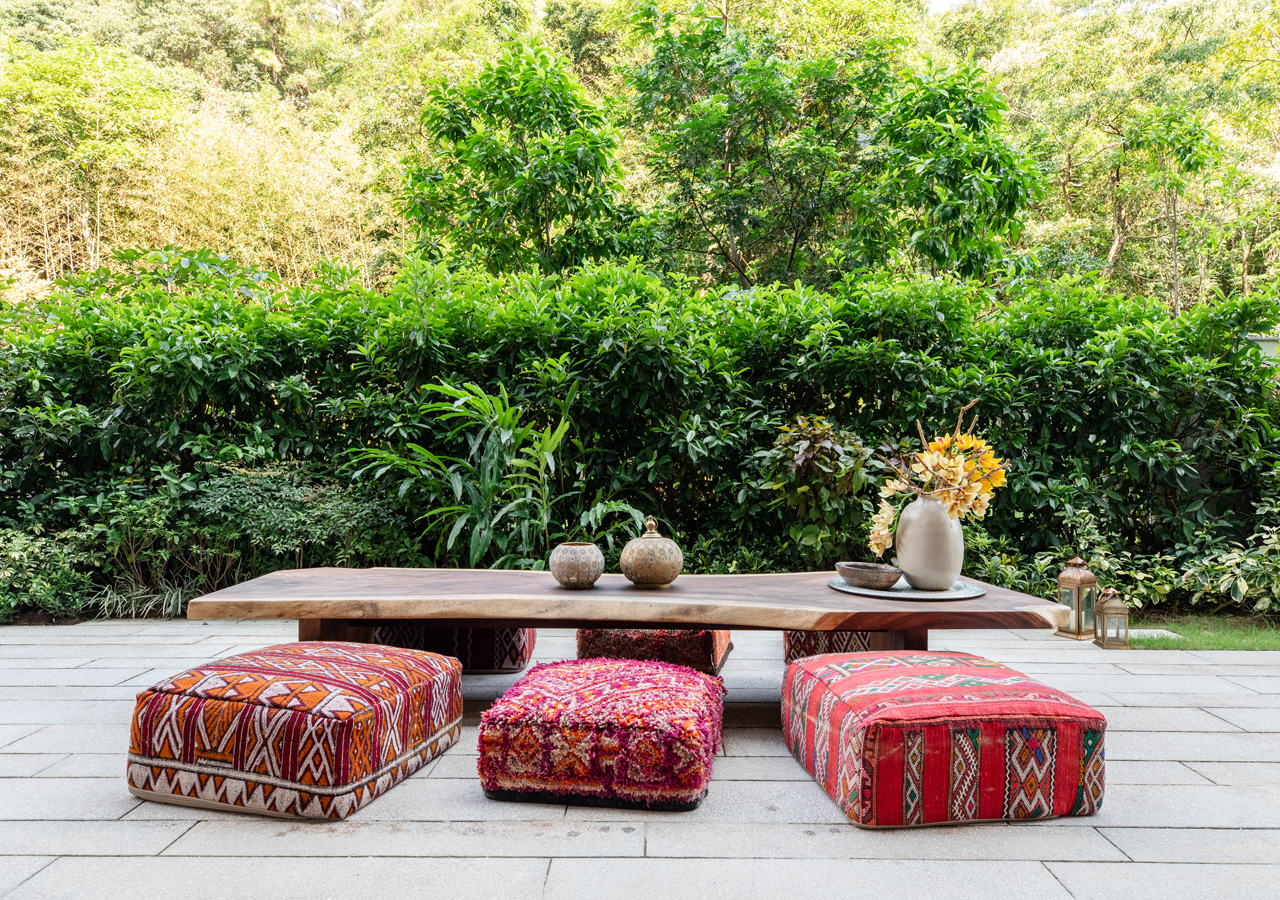 According to Rowena Gonzales, principal and founder of Liquid Interiors, the flat's interior design is anchored in encouraging a balanced lifestyle. The whole aesthetic intuitively supports well-being through décor, accessories, and small details that work seamlessly alongside healthy and sustainable features, she says.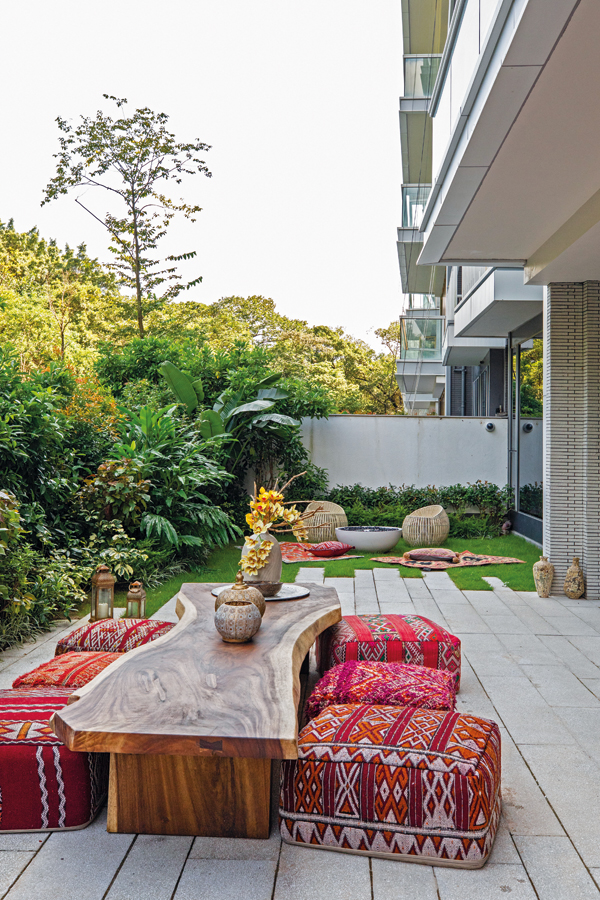 Briefed by New World Development to design a nest with sustainable and wellness qualities, Liquid Interiors has adapted features based on international green building standards LEED and the WELL Building Standard created by architects and doctors, geared toward improving health and well-being within buildings.
See more: 8 interior design trends to watch in 2019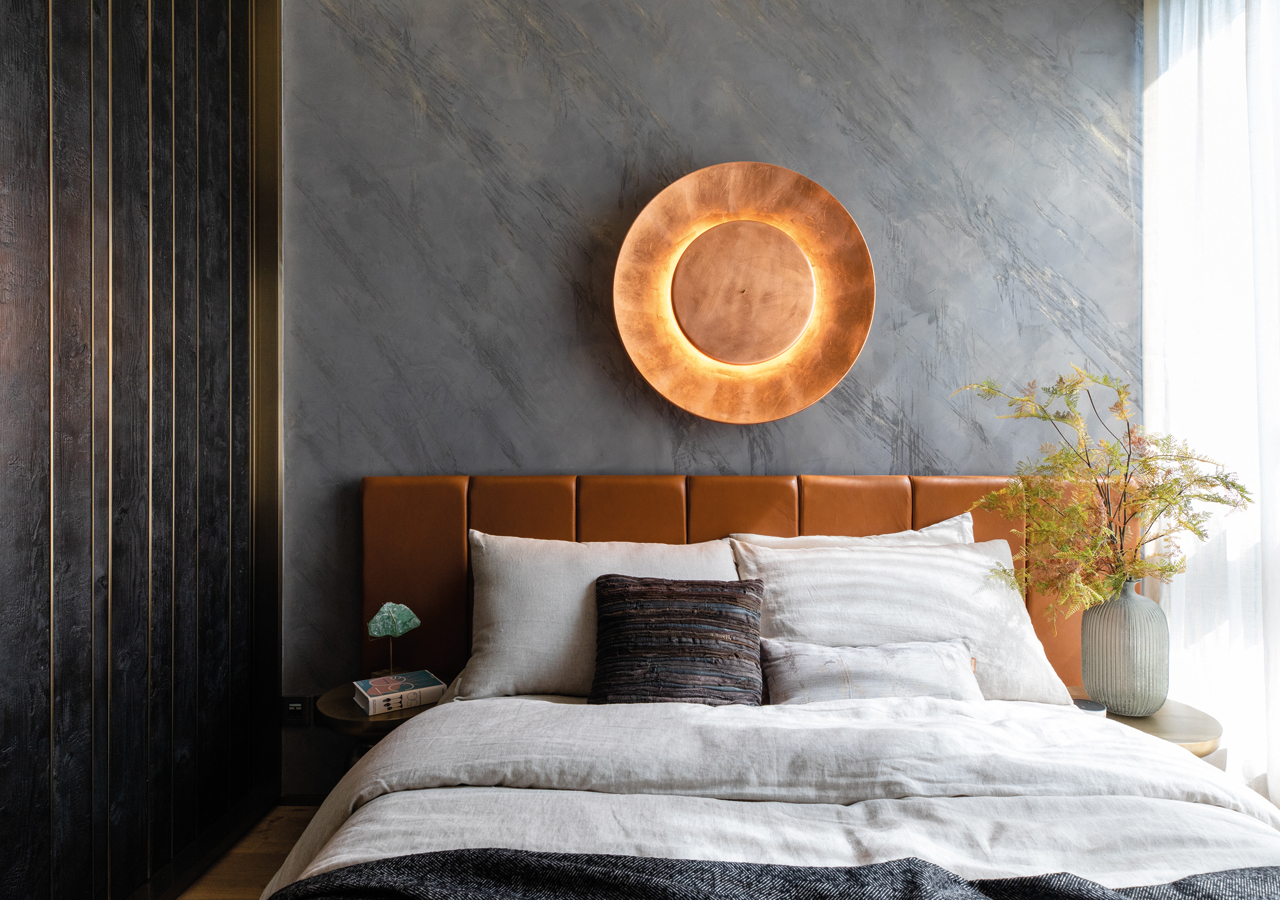 Paints, finishes and adhesives with low VOC have been used to reduce indoor air pollution, while professional-grade air purification systems bring pollution- and pollen-free air from outside and reduce dust, allergens, kitchen odours and chemicals inside. Water purifications systems have also been installed, including a Vitamin C filter that reduces chlorine and its by-products, while automated circadian lighting has been applied in the bedroom.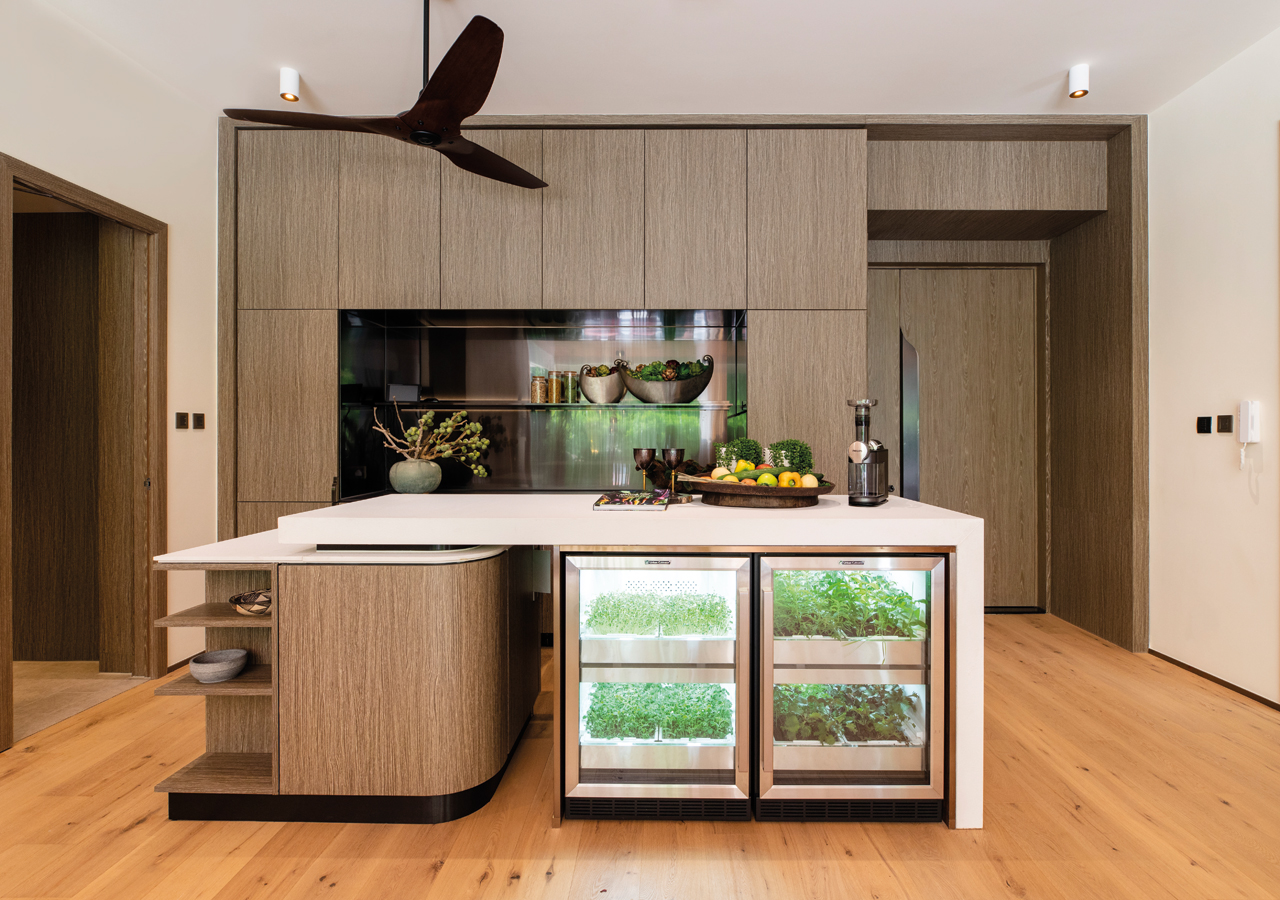 In the kitchen, an Urban Cultivator indoor garden has been furnished, complete with a food recycler that turns juicing and food scraps into nutrient-rich dry compost for the garden. It's the perfect example of how design and technology can provide a real modern-day solution to improve health and help solve Hong Kong's food waste problem, says Rowena.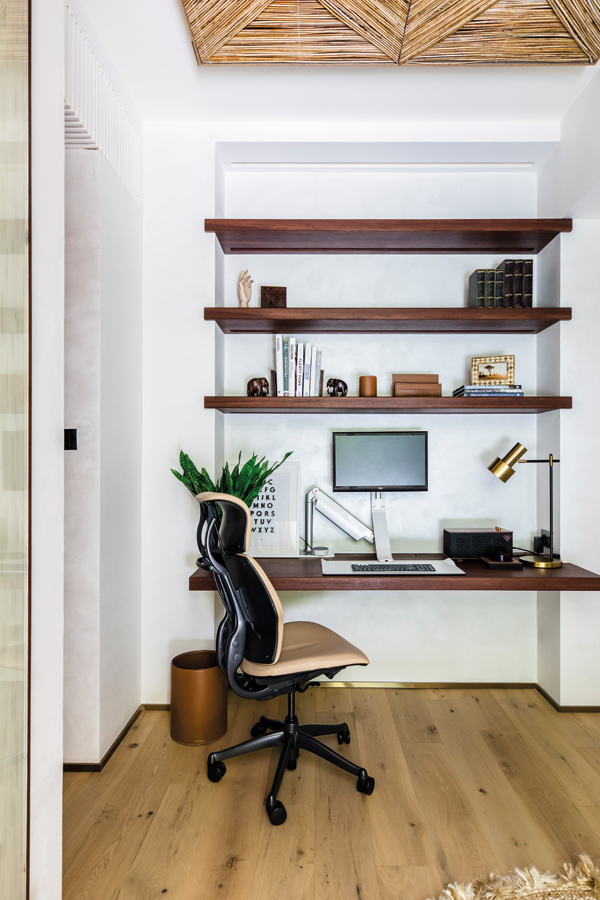 An accredited professional in LEED and WELL, Rowena makes it a point to translate these standards to local projects, yet the endeavor to pioneer such features hasn't been without challenges. While less expensive than home automation systems, applying these new features have their unique obstacles and need to be tailored to the Hong Kong market. General contractors are not familiar with our specific processes, such as ventilation design and the restrictions we place on the materials we use, so there is an element of needing to teach them our techniques from scratch, says Rowena.
See more: 3 ways to light your home well this year, according to lighting designer Michael Anastassiades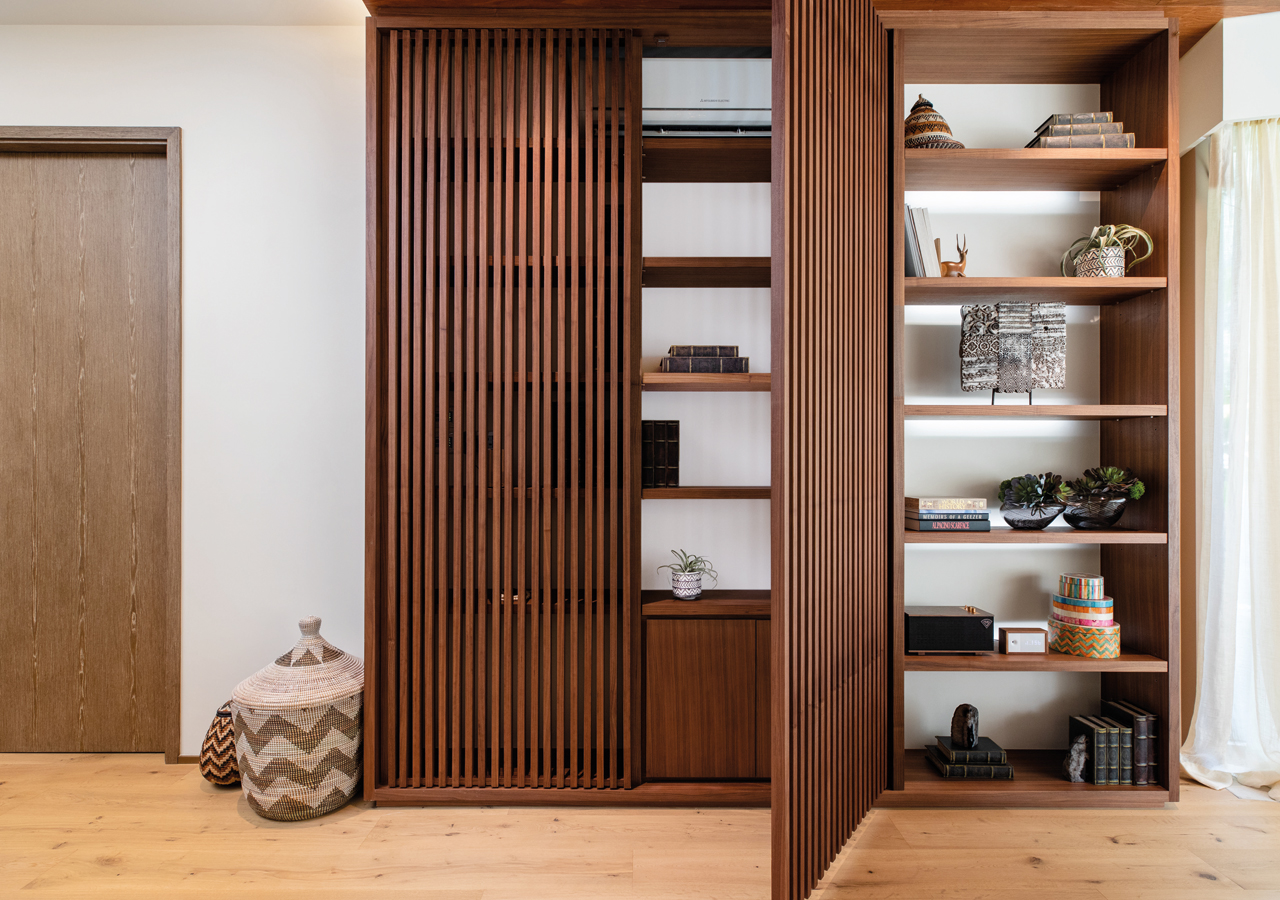 The firm has also gone further to address the negative effects of technology, such as continuous exposure to EMF, with the installation of WiFi timers that switch off connection through restorative periods through the night. Nevertheless, Liquid Interiors is intent on harnessing the latest technology in developing smart homes for a healthier and more sustainable life. So many things can now happen in our homes without having to look at a screen. Reducing screen time and all its negative effects, including exposure to artificial light, brings you closer to nature and makes you feel more relaxed, improving overall well-being, she says.
I think it comes through when you enter the flat that we have created a true home that centres on the health and well-being of the family living there, and that in every design decision we have focused on a home that is a sanctuary and escape from busy, everyday life.
A version of this article originally appears in our January 2019 issue, available now.
The post Principles of wellness inform this sustainably designed, 1,730sqft show flat in Hong Kong's Clearwater Bay appeared first on Home Journal.