As a general rule, French interior designer Charlotte Macaux Perelman tries to respect the history of the spaces she transforms. There's always a soul, something to preserve, she explains. I like to take inspiration from what I find. A perfect example is a loft she renovated on University Place in Manhattan for an art dealer about 10 years ago. There, she kept the irregular wooden floorboards and the cracked raw-concrete ceilings, and insisted that the plumbing pipes and electrical system remain apparent.
There is, however, an exception to every rule – and what interested her in this 2,500-sq-ft apartment, which directly overlooks Paris's Parc Monceau, was precisely the fact that there was nothing to salvage. It was so contorted that I was certain everything had to be demolished, recalls Charlotte. The former owner had lived there for 42 years and had redecorated different rooms at different times, each in the tastes and fashions of the specific period. It was all over the place stylistically – a real hotchpotch, remarks Charlotte.
See more: Feng shui guides the renovation of this prime Ap Lei Chau apartment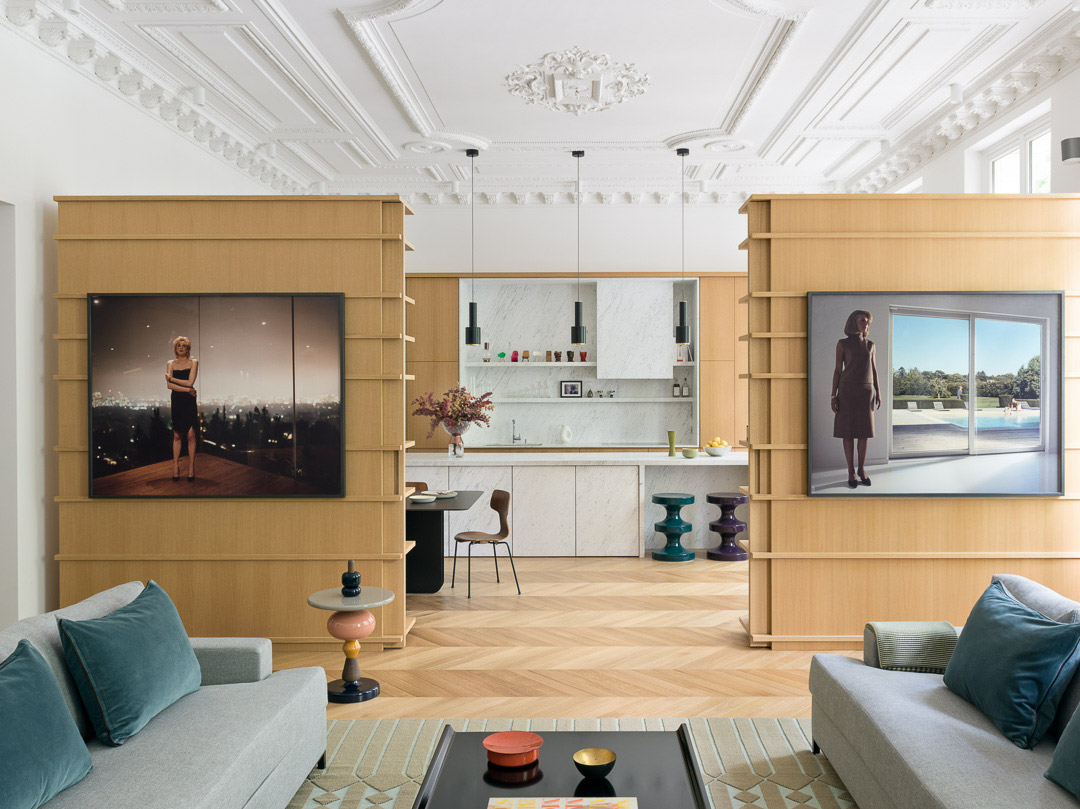 Before interior designer Charlotte Macaux Perelman worked her magic, this apartment overlooking Paris's Park Monceau was a mishmash of styles and influences, all of which detracted from the ornamental period details of the space.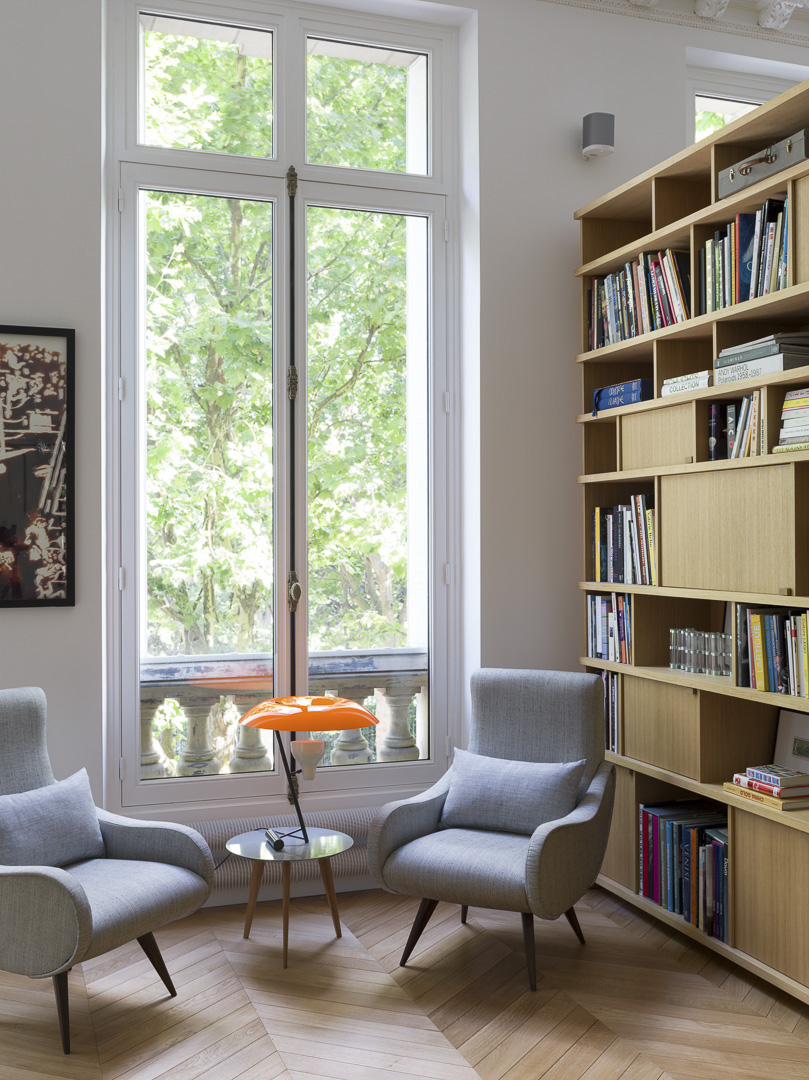 The open living area is divided by a pair of custom-designed oak shelving units that slide to create a proper partition, while never distracting from the design of the original ceiling.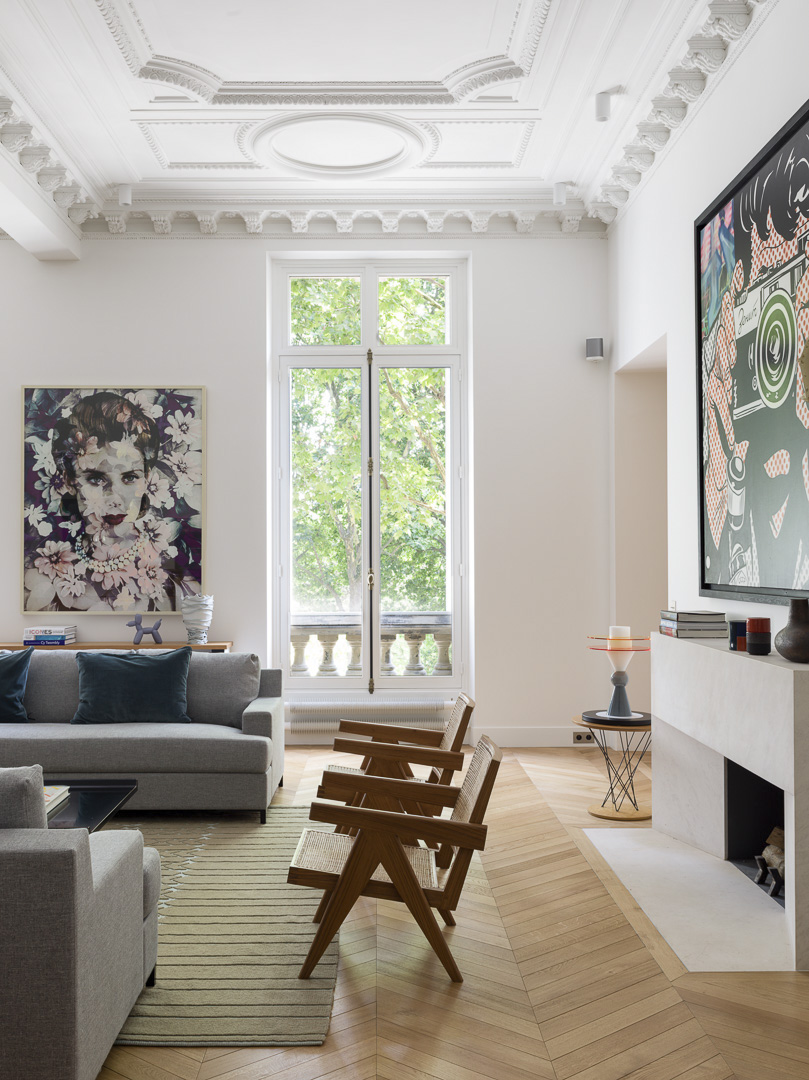 Brilliant white walls and ceilings, solid wood cabinetry and mid-century appointments give character to the tranquil abode.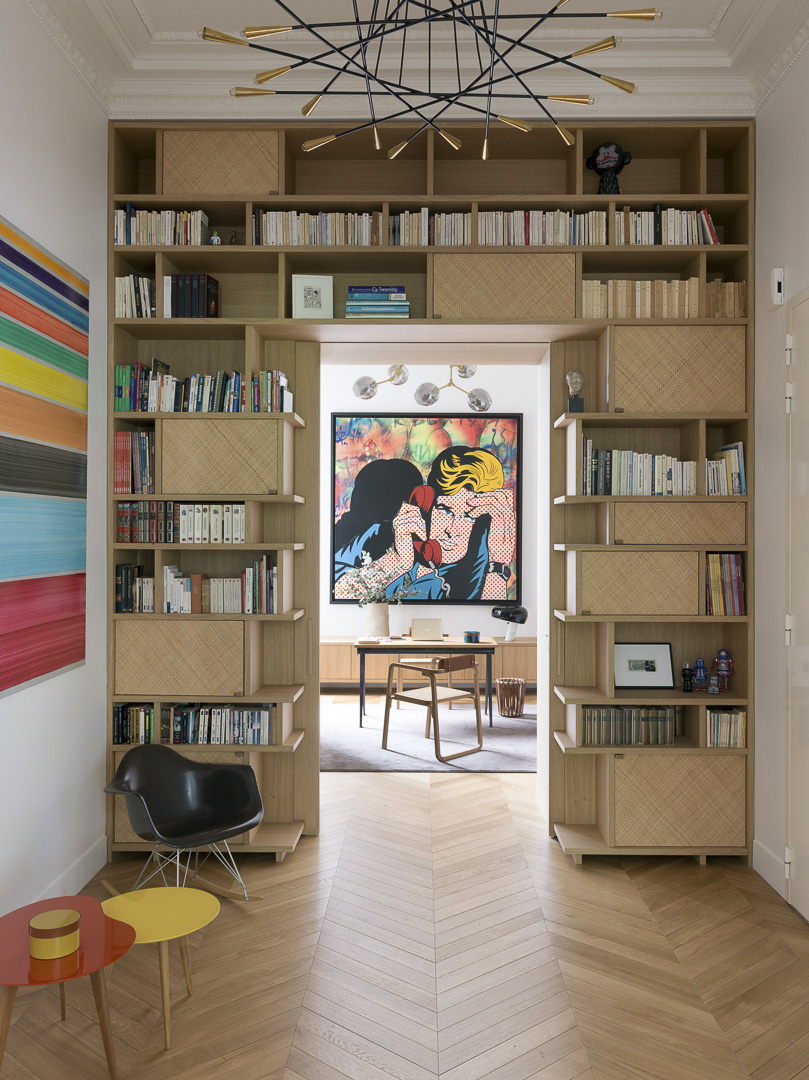 An extensive collection of contemporary art finds a home in this stylish residence, including vibrant canvases by Russian artist Stepan Krasov.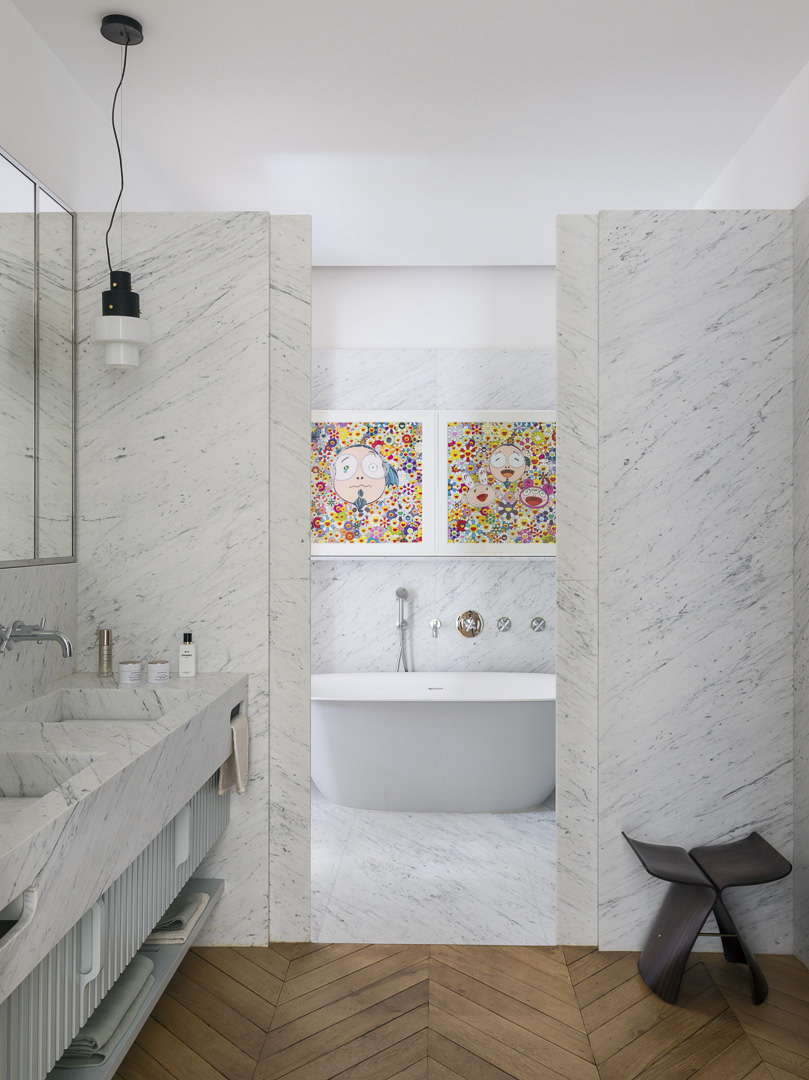 The bathroom is a vision in clean lines and marble, with a pair of pieces by Takashi Murakami evoking a playful spirit. The bedroom recalls Japanese shoji walls, which unite with parquet flooring and mid-century pieces to great effect.
To read the full story, pick up a print or digital copy of our Christmas-themed December issue.
The post Pop art meets old Paris in this soulful heritage apartment appeared first on Home Journal.