Jean Dunand's Art Deco smoking room is going up for sale at Phillips' Design auction in London on 30 June, estimated at £1.5million to £2million.
Named "Les Palmiers", the smoking room is designed by Art Deco master Jean Dunand between 1930 and 1936 for the Parisian apartment of Mademoiselle Collette Aboucaya on rue de Monceau. It features refined Art Deco architectural details such as lacquered panels, graphic lines and engraved metal plates with an interplay of tones and textures, designed to evoke a tropical forest in geometrical forms.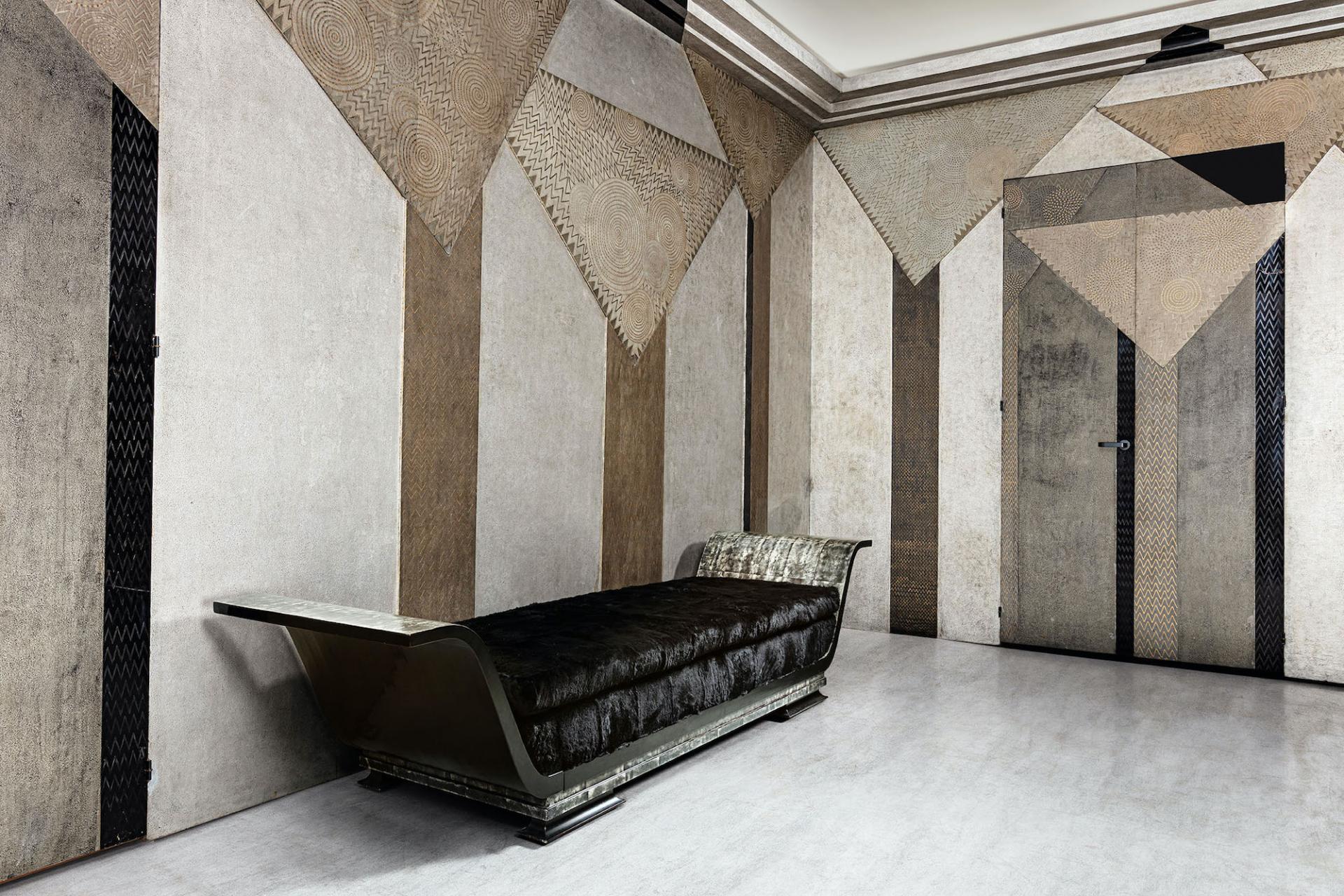 Domenico Raimondo, Head of Design, Europe and Senior International Specialist, said: "For the first time Phillips will be offering a French Art Deco environment, an unrivalled masterpiece of historical significance that embodies the very notion of luxury and craftmanship that characterises that period. Through various layers of lacquer built upon different material surfaces, with "Les Palmiers" Jean Dunand reached the apex of his career."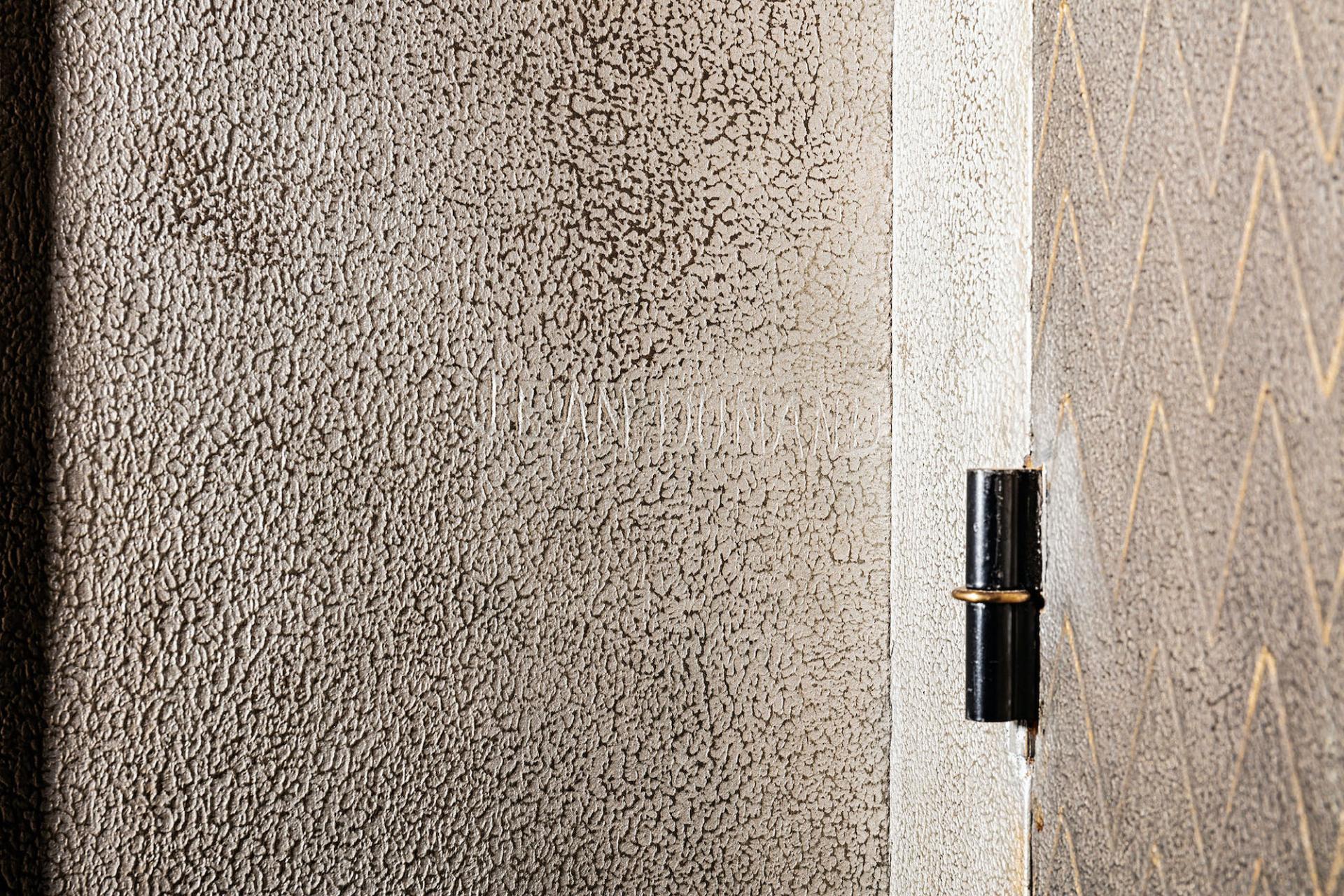 The work is signed by Dunand and was furnished with black lacquered and tinted shagreen designs by Hamanaka, including the present daybed.
Raimondo added: "This is a very different kind of space to those we have offered previously and yet, in its timelessness and abstraction,it fits perfectly, crowning them all. For all the aforementioned reasons we are immensely proud to be given theopportunity to present "Les Palmiers" for the first time outside of France."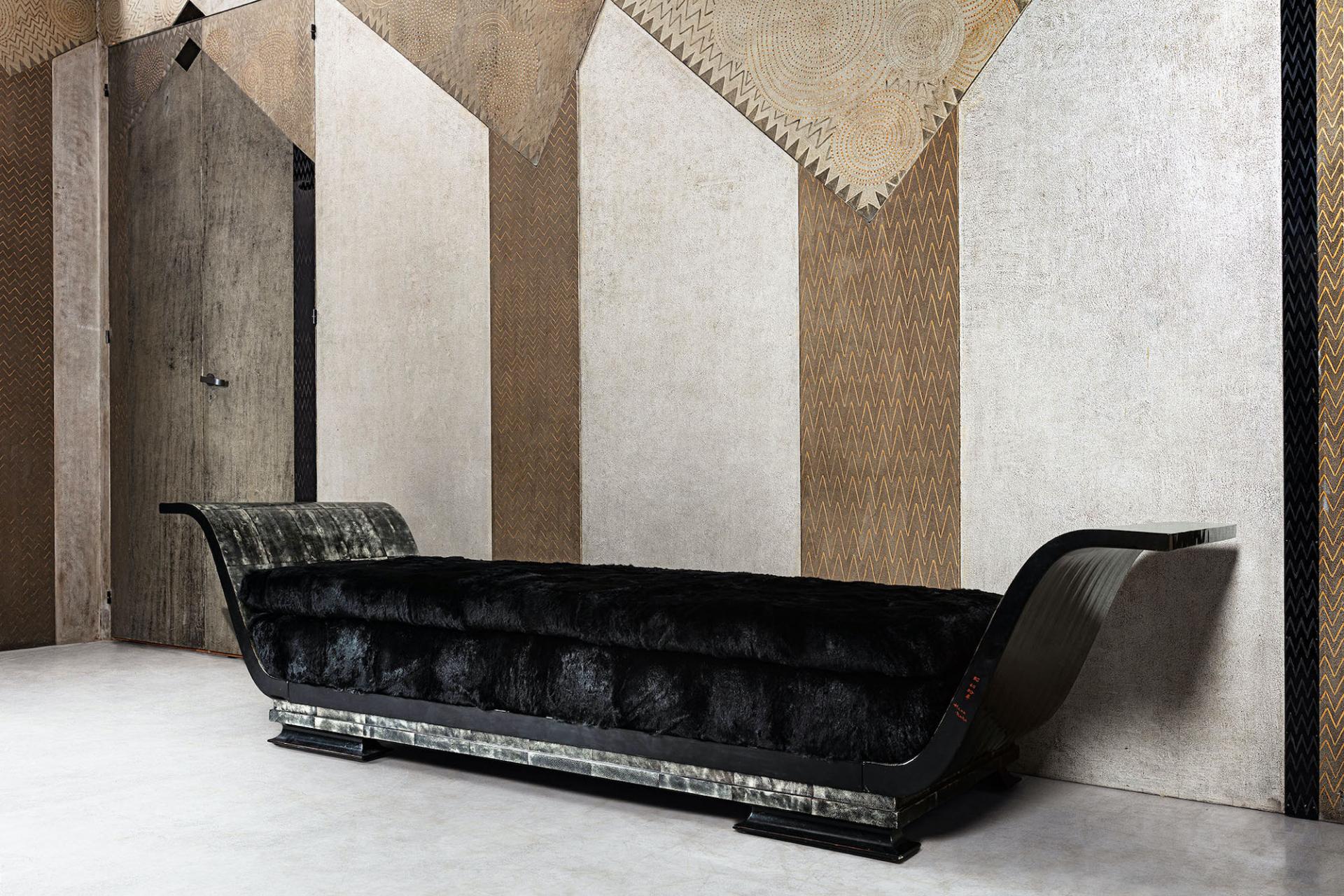 "Les Palmiers" will be offered alongside the original daybed designed by the Japanese artist Katsu Hamanaka, which was acquired by the late designer Kenzo in the late 90s before moving to another collection where it has remained until today.
Phillips' Design auction in London on 30 June will unite these works for the first time since they first appeared on the market in 1997.