Hong Kong is one of the most robust real estate markets in the world – everyday, a new lease is signed or a new property is sold, which means there's always someone out there transforming their space into a home. With this in mind, we at Home Journal decided to dedicate an annual magazine to decoration and renovation, which we called Home Solutions. The third edition is out on stands today – click through the gallery below for a peek inside the publication: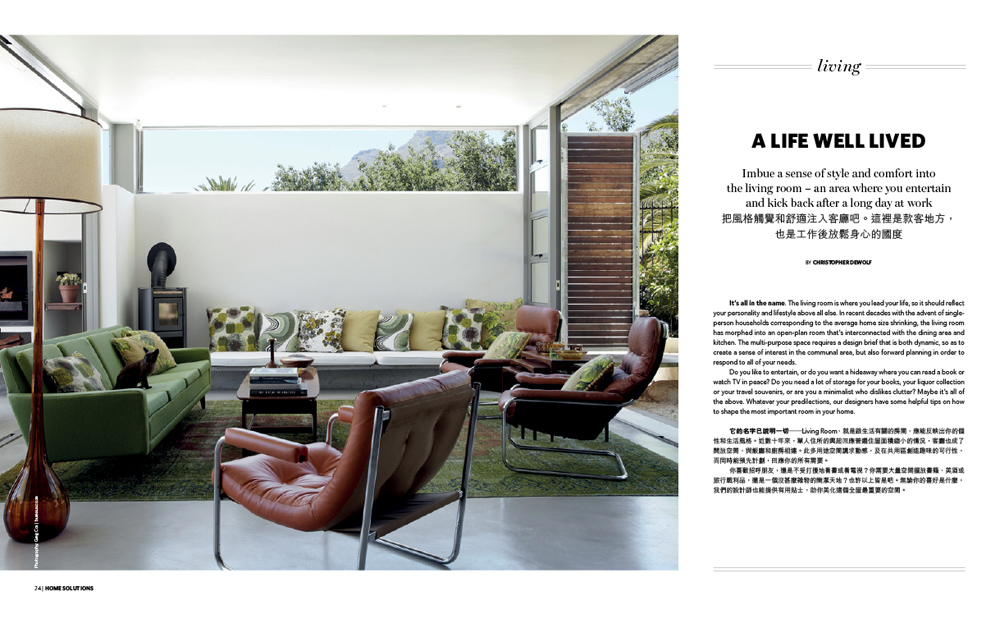 Room-by-Room Approach
We divided the magazine into 8 chapters covering the key areas at home – living, dining, kitchen, bedroom, bathroom, study, children's room and outdoor – and dissect the elements you need to improve these spaces.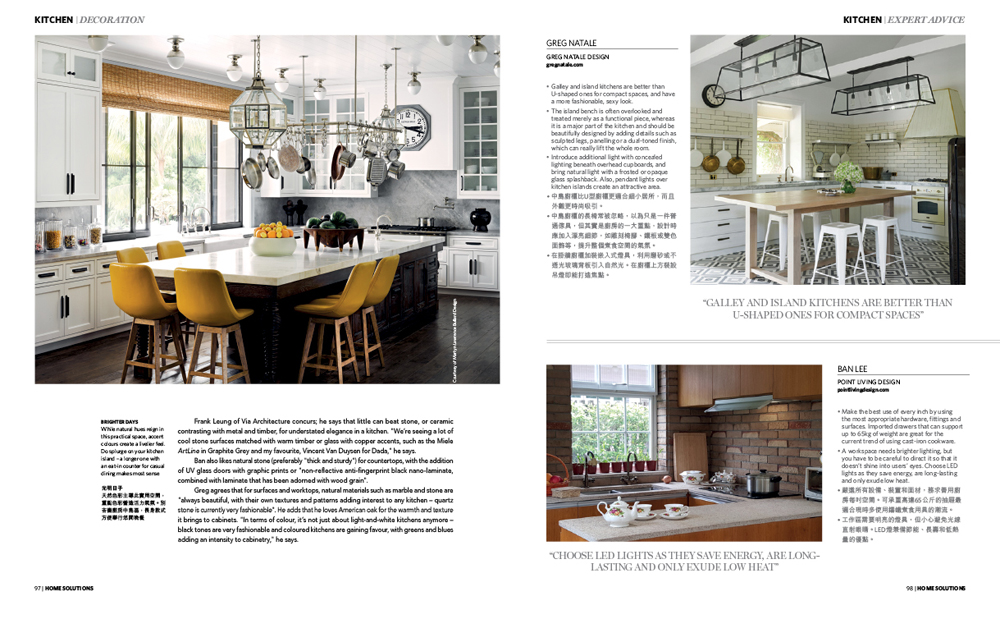 Expert Advice
All the information in the magazine comes direct from designers, offering targeted advice to real-world design dilemmas. Supplemented with insight from our editorial team, Home Solutions is your portable interior designer.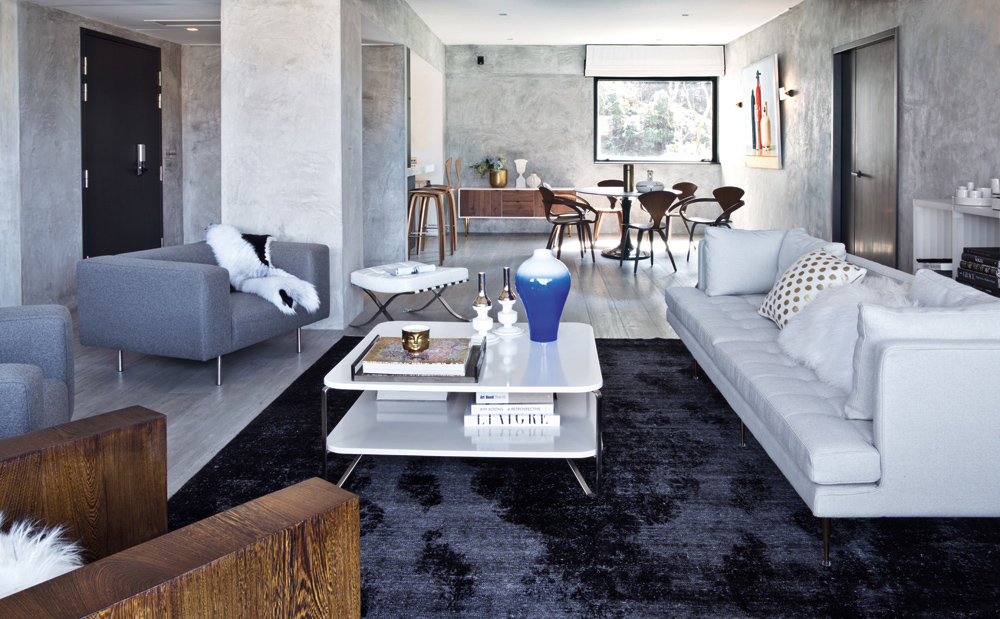 Worldly Interiors
The annual magazine features almost 200 pages of stunning interiors from around the world. From a house in Beirut to a flat in Sheung Wan, we feature actual homes worth emulating.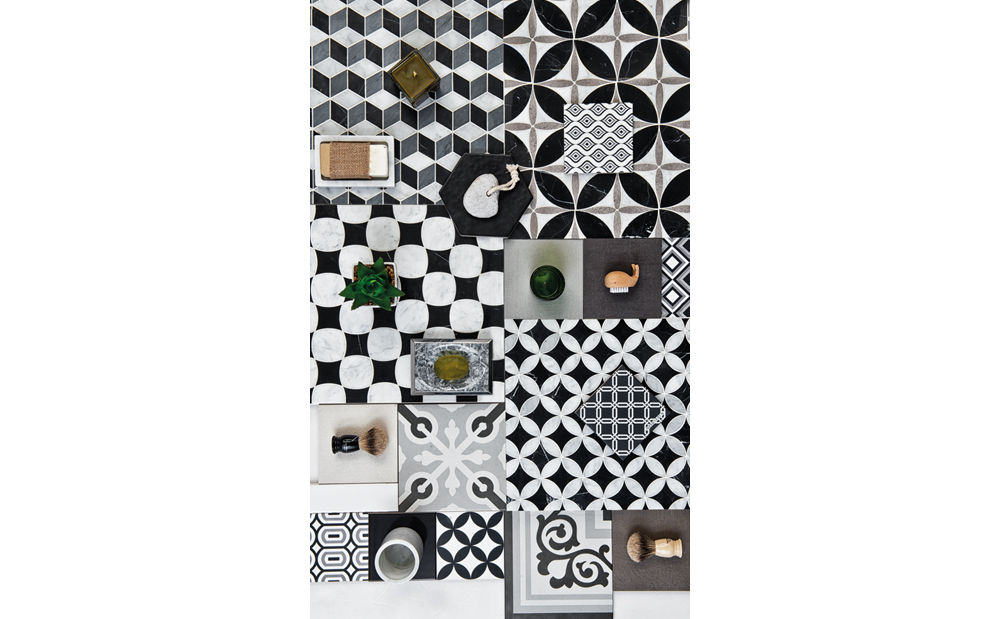 Inspiring Mood Boards
Each chapter comes with a world of inspiration via our styled mood boards. Featuring an array of fabrics and materials, it has everything you need to get the look. Plus: everything is sourced in stores in Hong Kong, making even it more convenient.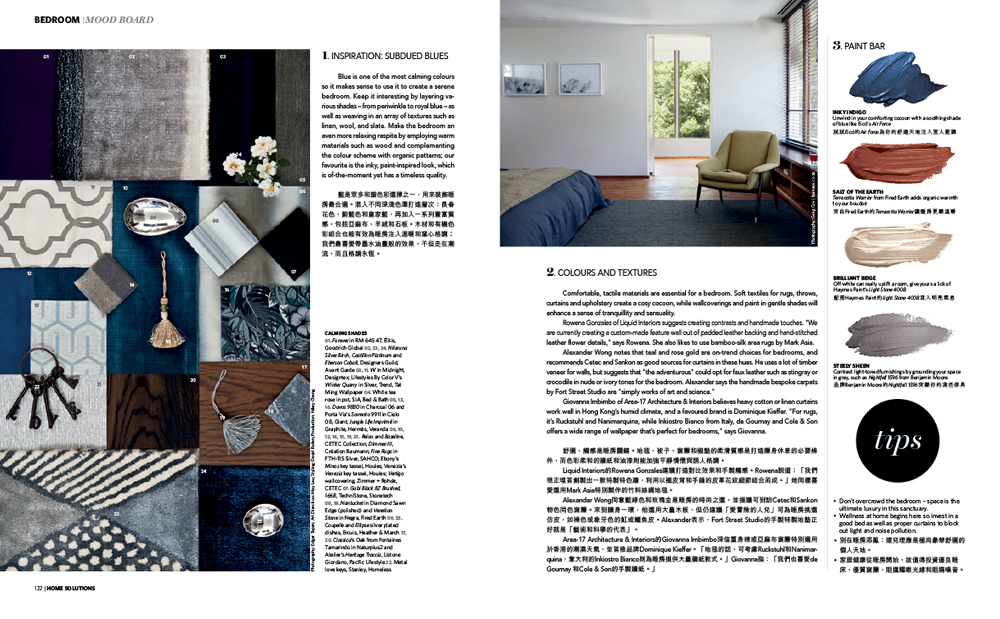 Paint Palettes
Right beside our mood boards are paint swatches featuring both trendy and timeless colours. We recommend shades from leading paint purveyors to help you choose the right hue.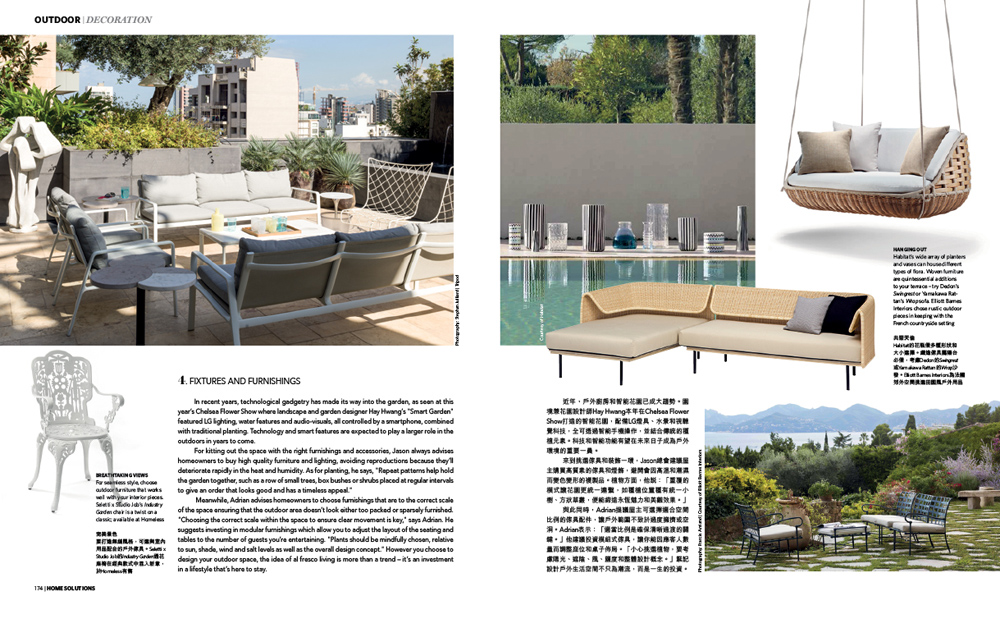 Product Shortlist
Fixtures and furnishings are as important as the shell; in fact, they make a space sing! The designers we interviewed share their favourite brands and we also round up the best products for every area of the home.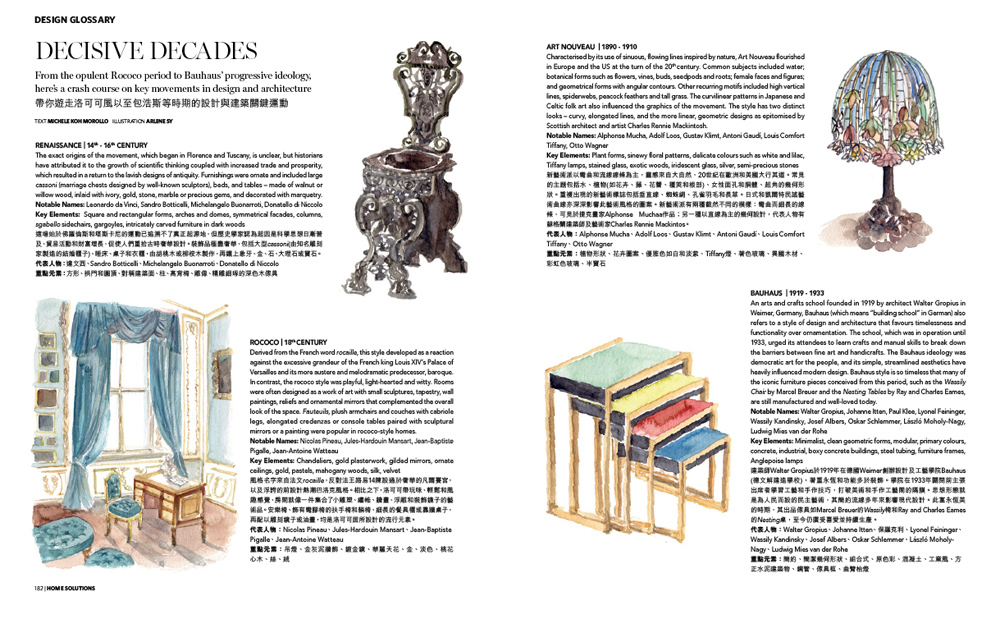 Design Intel
Last year, we featured an illustrated dictionary to help you expand your design vocabulary. In the 2016-2017 edition, we bookend the issue with a beautiful illustrated glossary tackling the most pertinent design eras.
Home Solutions is available in select bookstores and newsstands including:
Aberdeen Marina Club | 深灣遊艇俱樂部, American Magazines & Books | 美國雜誌圖書有限公司, Beachside Books, Bookazine, Dymocks | 恬墨書舍, ESLITE | 誠品書店, GREAT Food Hall, HITS Media Centre, Hong Kong BookCenter (Central) |香港圖書文具有限公司(中環店) , HMV, Kelly & Walsh | 必發圖書有限公司, Kidnapped Books, Lavilla, Mandarin Oriental | 香港文華東方酒店, Metro Books, Page One | 葉壹堂, RELAY Airport | RELAY機場, Swindon | 辰衝圖書有限公司, Yung Kee | 鏞記
You can also buy a digital copy of the magazine via Zinio or Magzter.
The post Peek inside our decoration and renovation bible, Home Solutions appeared first on Home Journal.