As the first luxury hotel in Dunhuang along the ancient Southern Silk Road, Jangala Dunhuang is a modern private retreat with a blend of local culture.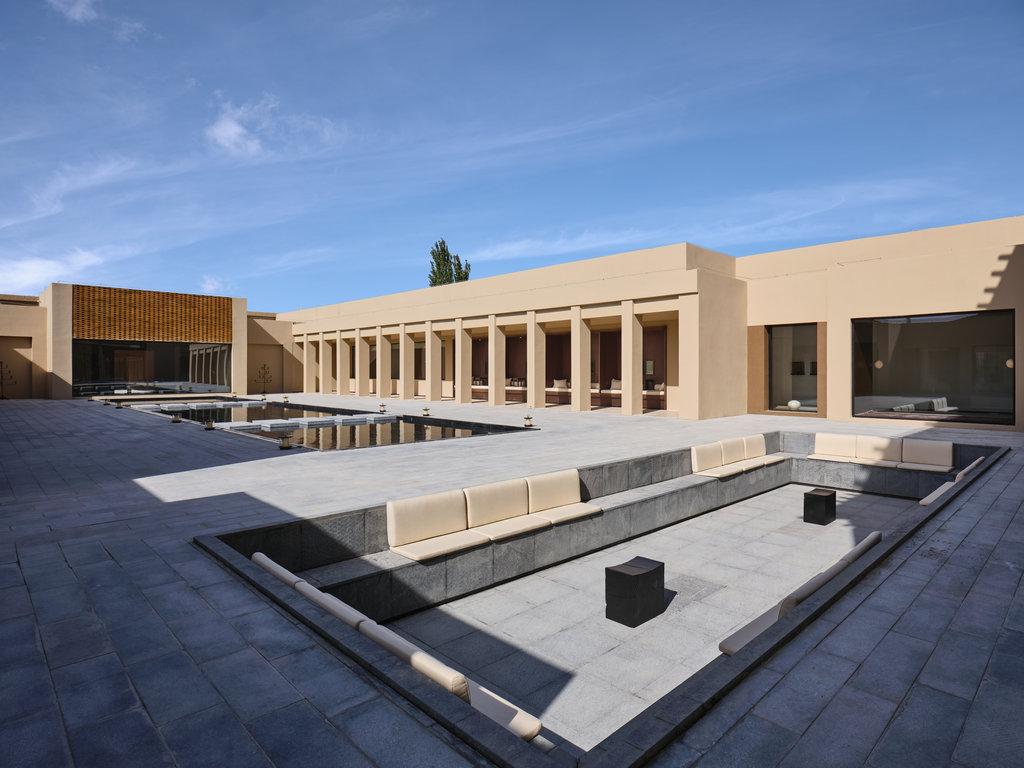 Drawing inspiration from the Silk Road and the area's most famous UNESCO landmark Mogao Grottoes, its Jangala namesake signifies "oasis in the wilderness" in Sanskrit. Located near Mingsha Mountain's Crescent Moon Spring in the scenic Qili Town, the hotel covers 10,000 square metres.
With environmental preservation being a key consideration, the hotel adopts natural building materials, minimalist design aligned with its surroundings, the use of natural lighting and renewable energy in addition to environmentally-friendly amenities.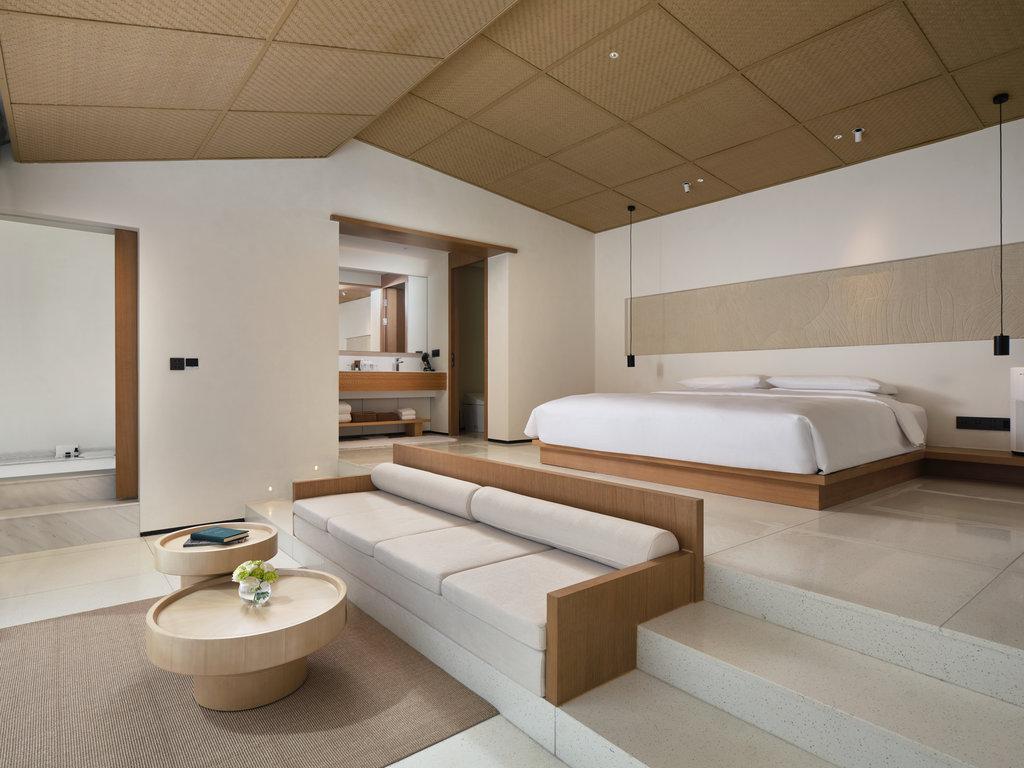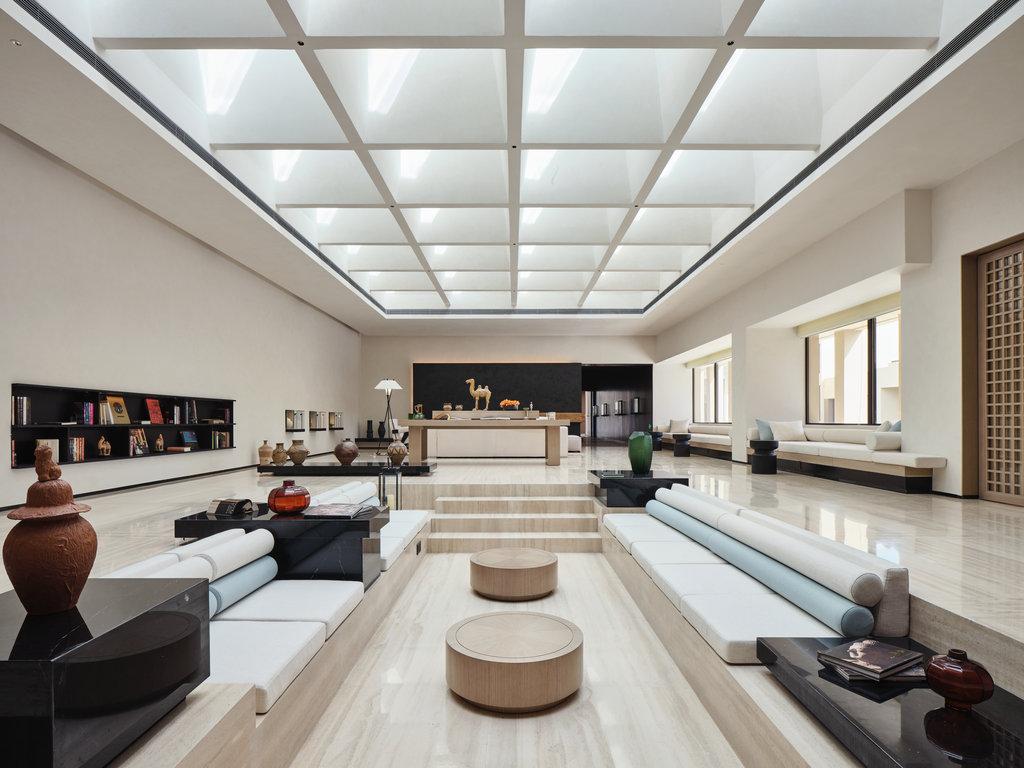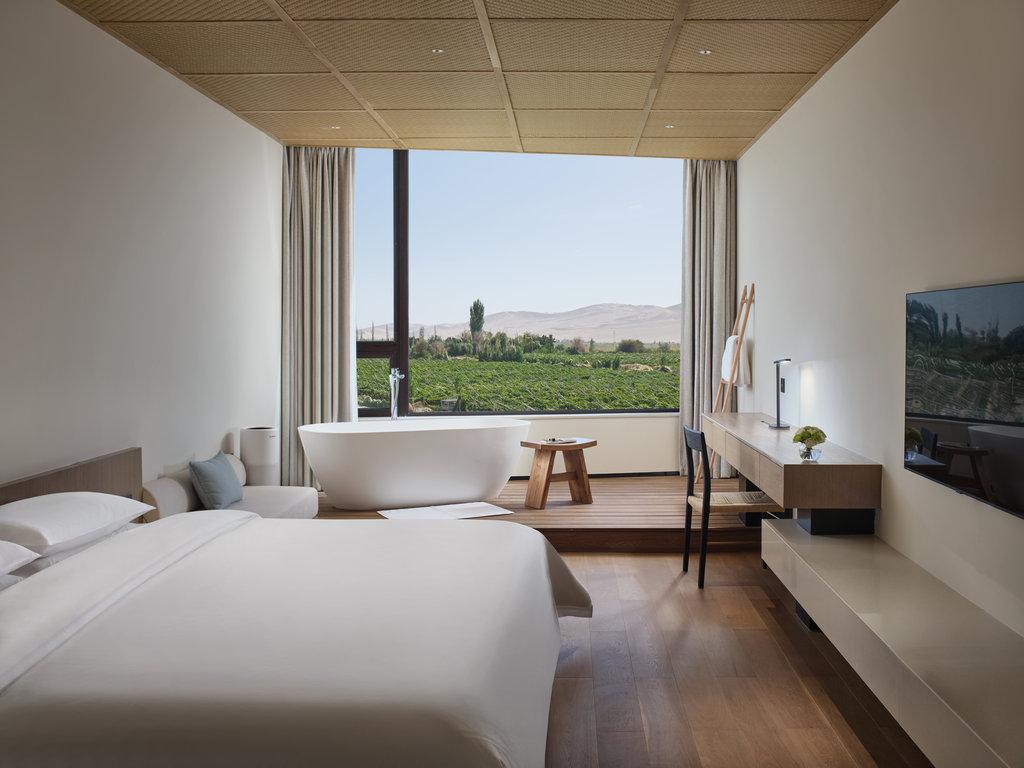 The desert retreat comes with its own vineyard and organic vegetable garden. The Living Room fuses minimalist marble décor with cosy sofas, and is also a boutique and art exhibition space. Outside, the Water View Theatre puts on a range of shows all year round, while the spacious rooms and suites make luxurious exhibits of desert and sky.
Rich in history, culture and stories, Dunhuang is packed with things to see and do. Head for the unmissable Mogao Caves, Buddhist structures carved deep into the region's cliffs. Or find out more about the area's fascinating trading roots with a visit to the ancient Silk Road. Clichés aside, this part of China truly is an oasis: with green trees, mud murals, shimmering lakes, and even vineyards – which are perfect for a picnic.