State-of-the-art workspaces make up some of the world's most impressive interiors today. But one where modern elements meld so thoughtfully with a company's DNA that every corner evokes its storied history? That's a rarity found in Warner Music Group's newly minted headquarters in downtown Los Angeles.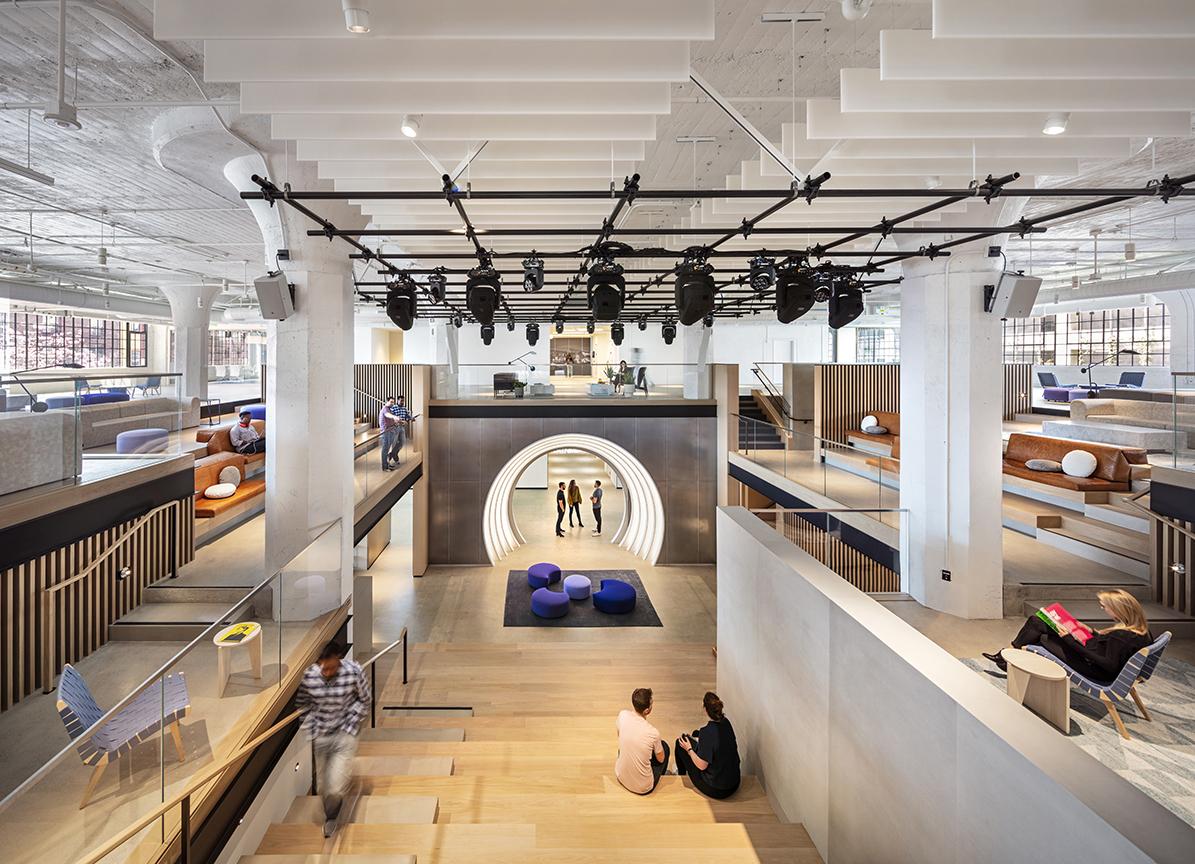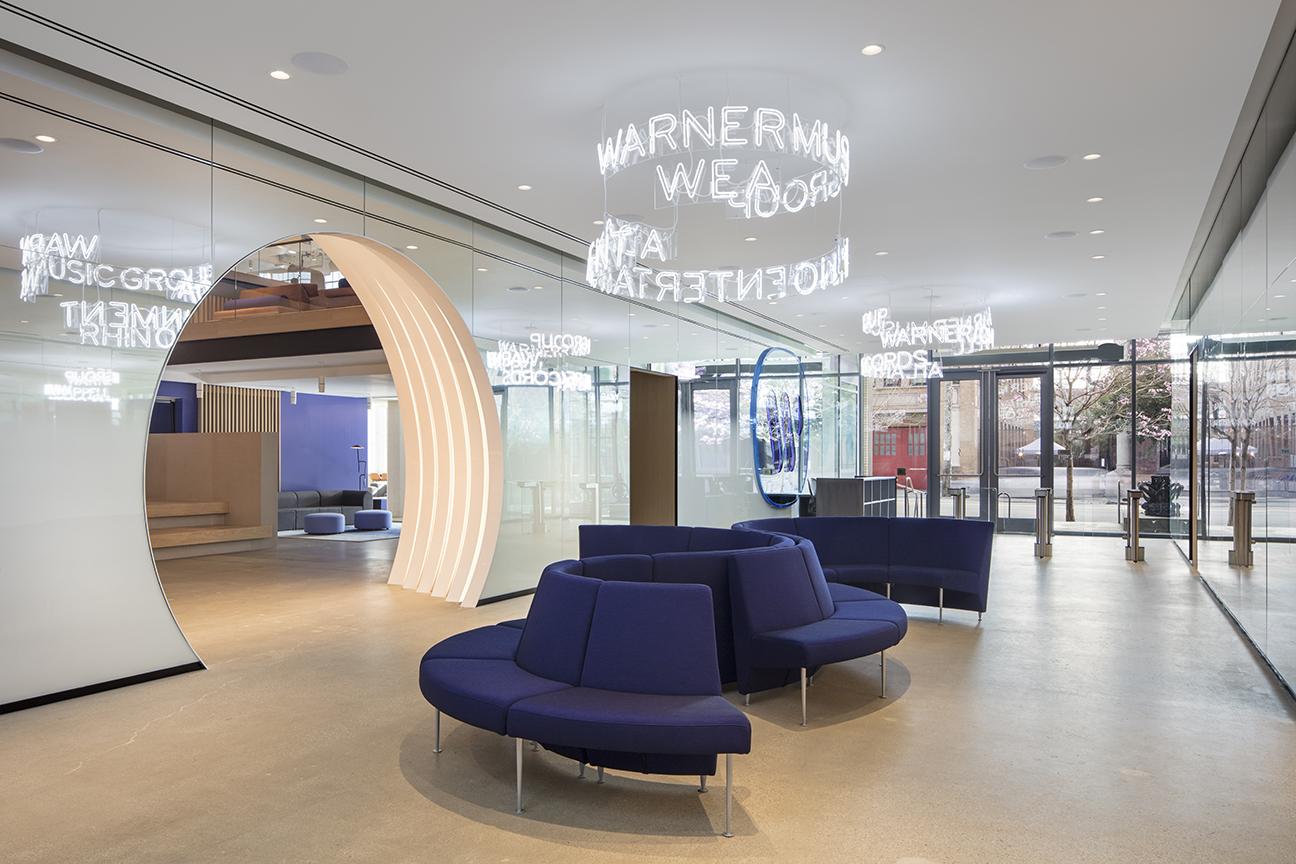 Recently given a multi-year transformation by famed architecture firm Rockwell Group, the five-storey, 240,000sqft structure built in 1912 was formerly a Fort Model T factory before it later became American Apparel's showroom. Over a century later, it now houses 800 employees of one of the world's biggest music companies.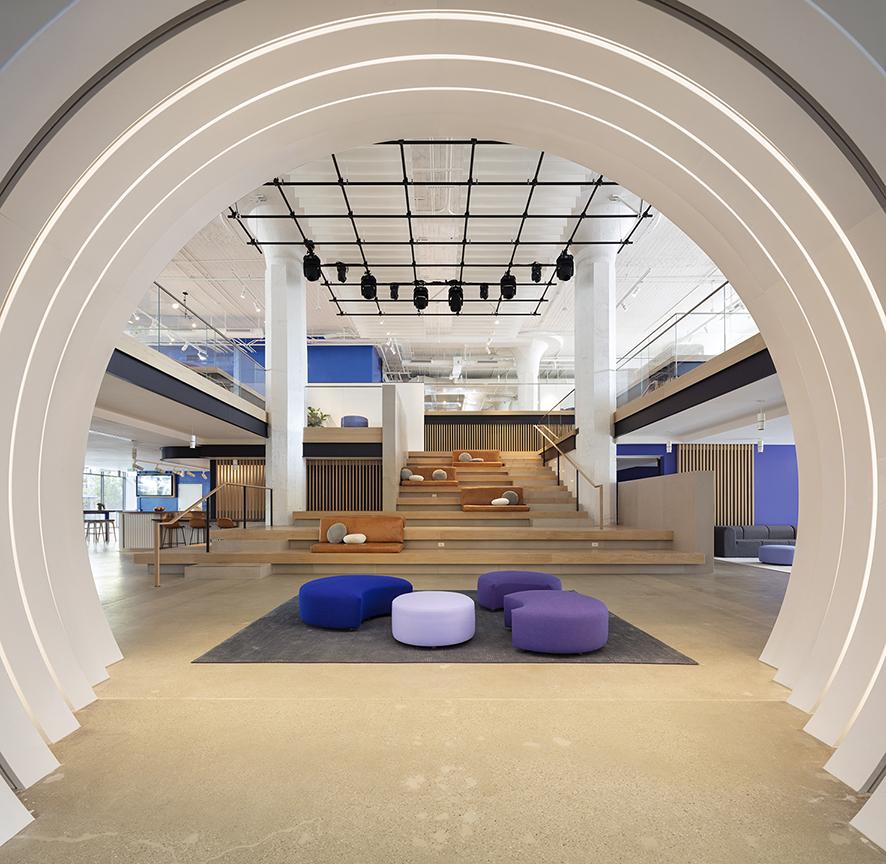 And its star-studded history, as well as vast catalogue of work, music-making, art and performance, set the design direction evident from the first steps into the lobby, where a spiral neon sculpture illustrating the group's seven record labels – including Atlantic Records, Warner Brothers Records, Rhino Records and WEA Music – takes pride of place.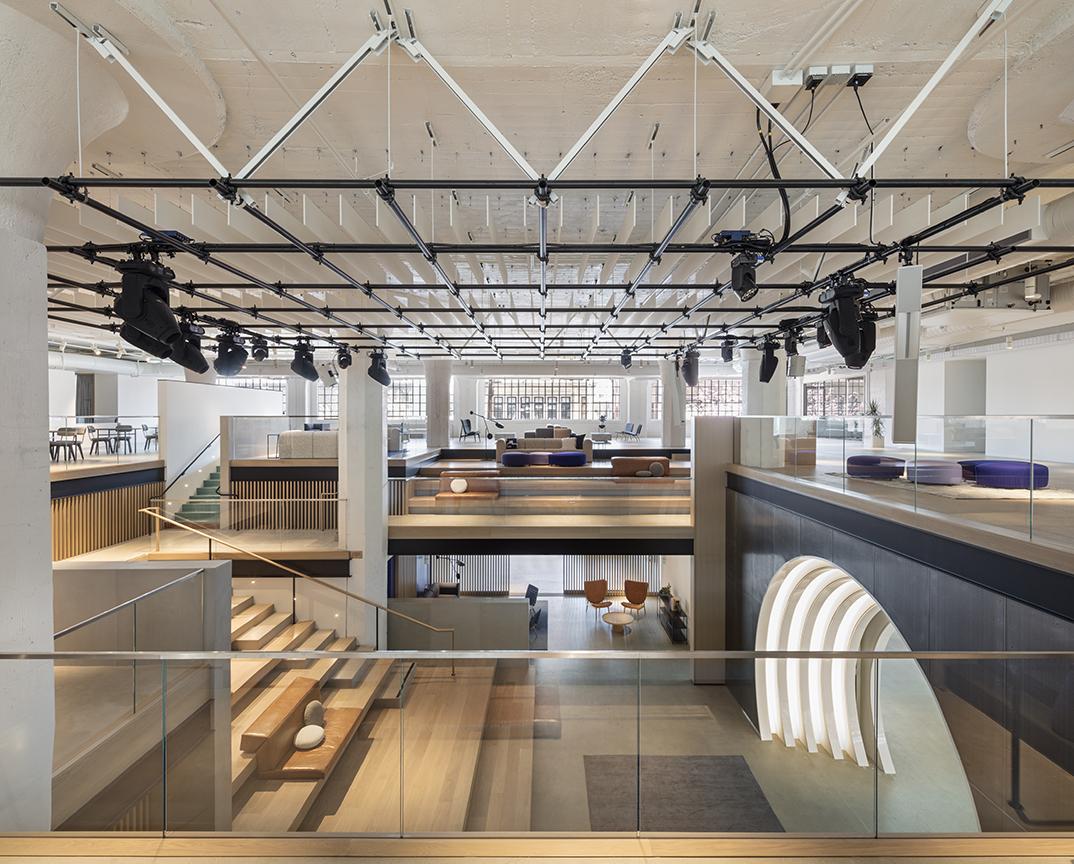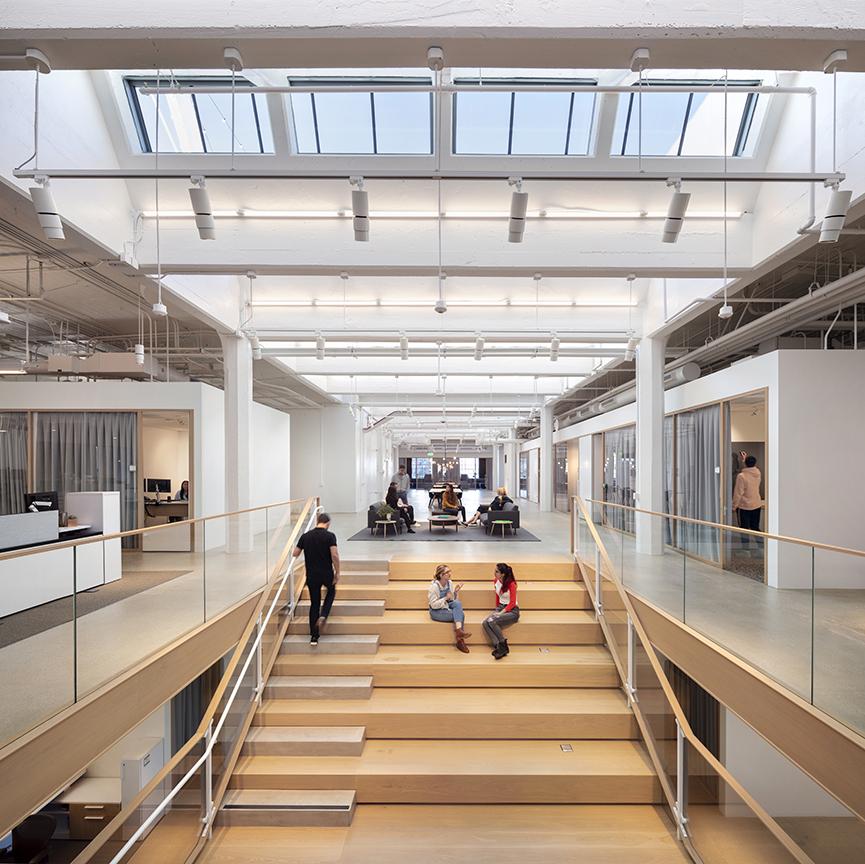 The lobby opens up to the bright, airy and futuristic lower floors – an aesthetic that governs the five-storey main building as well as an adjoining two-story annex – which are occupied by the aptly named Centre Stage, pockets of co-working spaces and a 110-seater dining hall.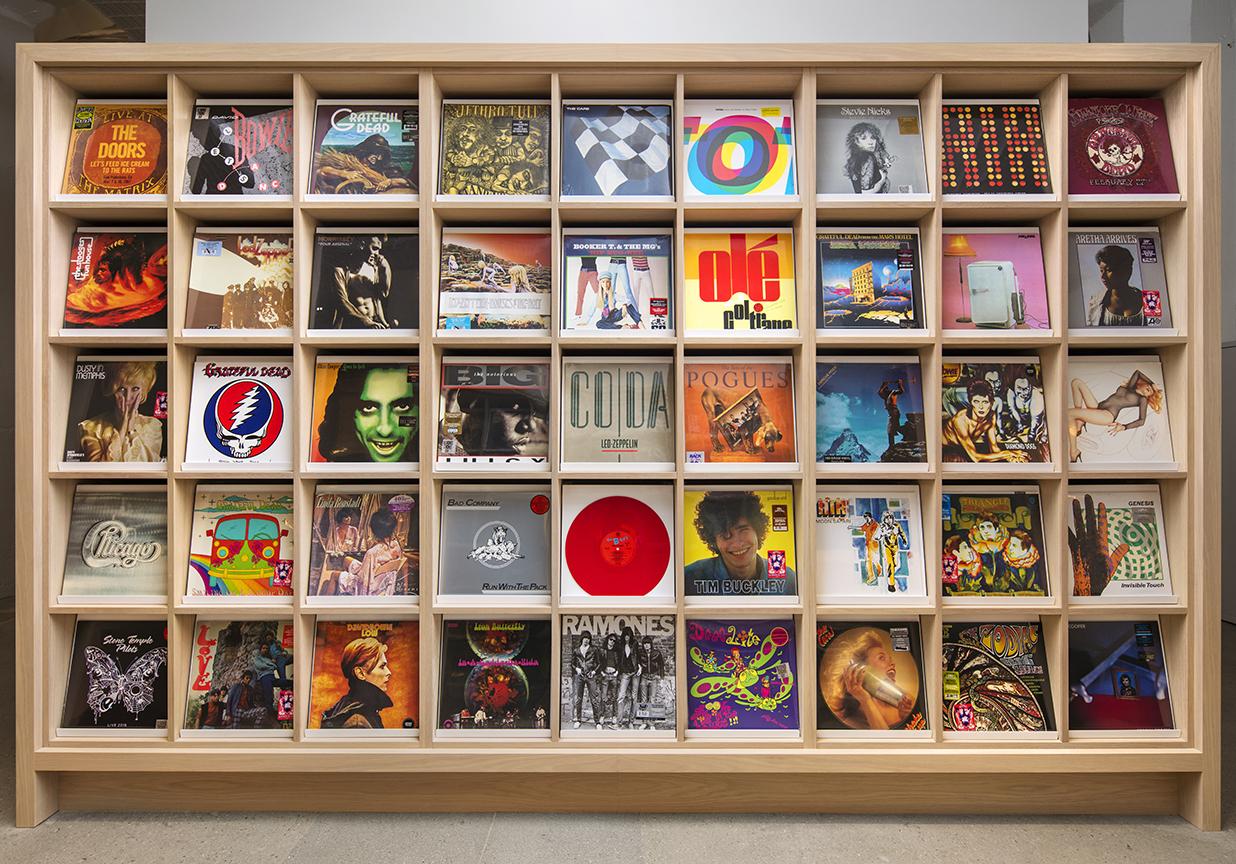 The Centre Stage, specifically, is a sight to behold: envisioned as a live concert venue for the group's extensive roster of recording artists (think Madonna, Ed Sheeran, Dua Lipa and Coldplay), the two-tier, 250-seat Centre Stage is built with concert-style lighting and wood bleacher seating that leads up to the building's mezzanine level. Throughout, blue and purple-hued furniture create a sprightly contrast against the space's bleached white oak millwork and neutral colour scheme.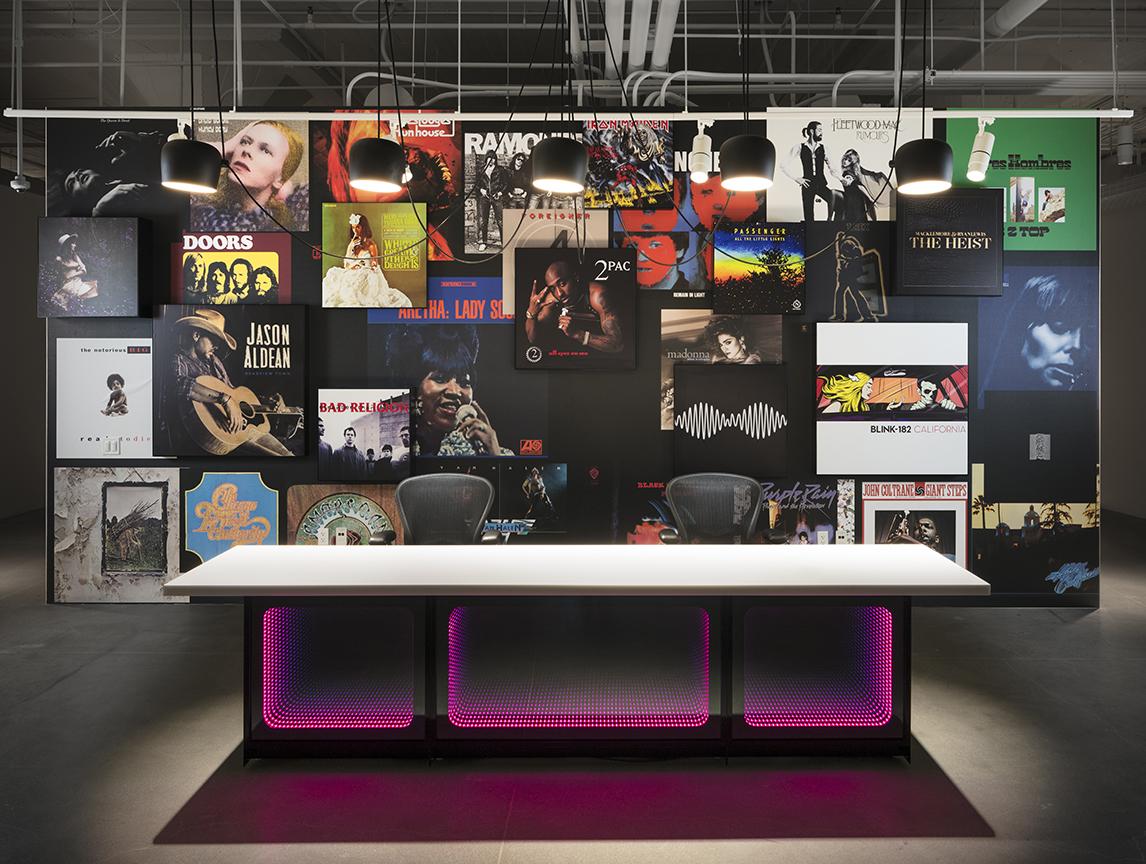 More odes to the company's gilded success punctuates the building's upper floors, which are occupied by the offices of Warner Music Group's seven major record labels; each resembles a mini-community of sorts, reflecting their individual culture. Take the colourful and playful first-floor office of Rhino Records, which features a Rockwell Group-designed display wall showcasing the best of vinyl album covers released by the label, as well as back catalogues of recordings from the 20th century.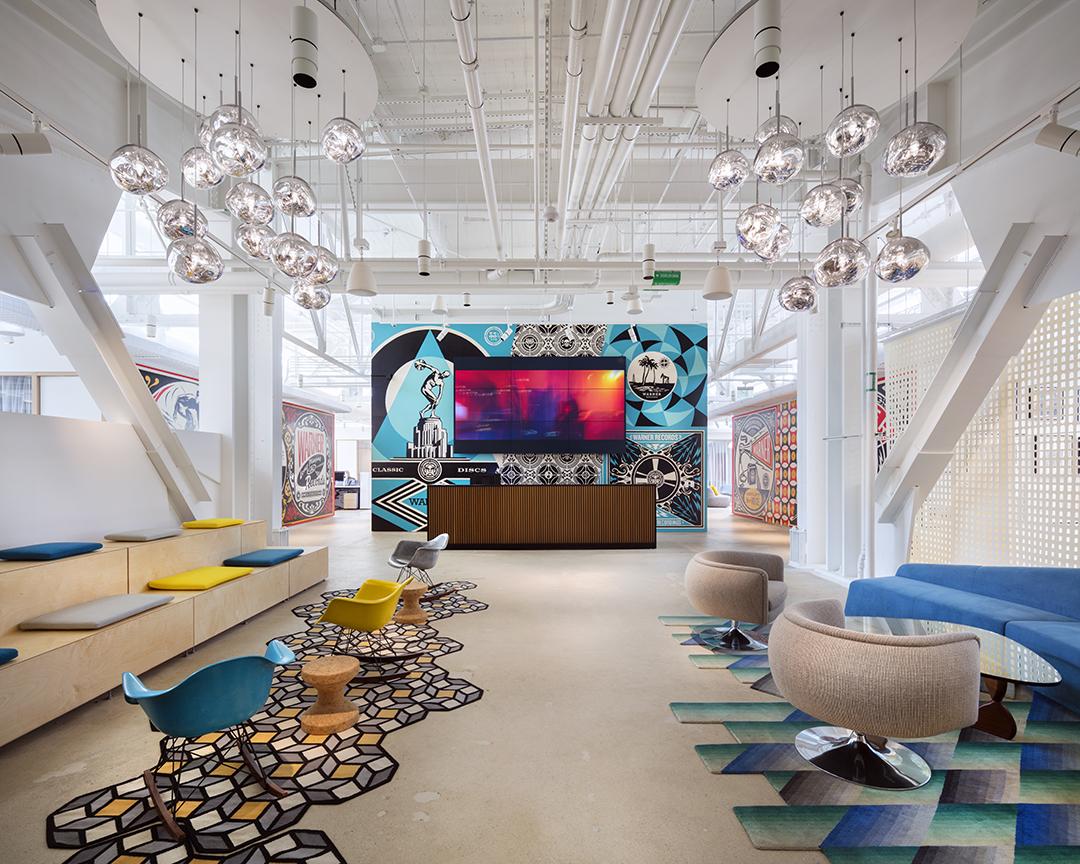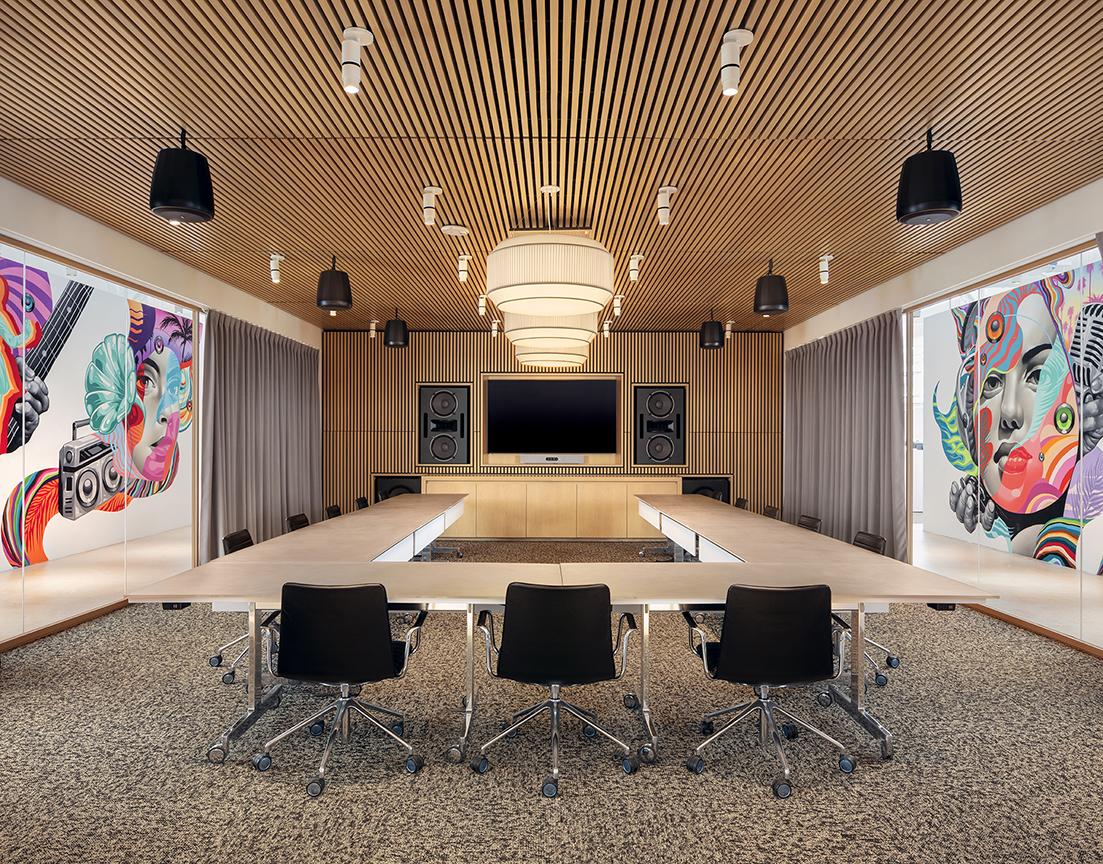 On Warner Brothers Records' second-floor office, a large-scale video wall in the reception leads into a residential-style artist's lounge with velvet drape, acoustical fabrics, and kilim rugs. More custom furnishing and lighting fill Atlantic Records' third-floor office built with a stage at the back for their artists to perform, while a more elegant environment can be found on Warner/Chappell Music Publishing's fourth and fifth-floor office decked in black, white, beige and navy modern pieces.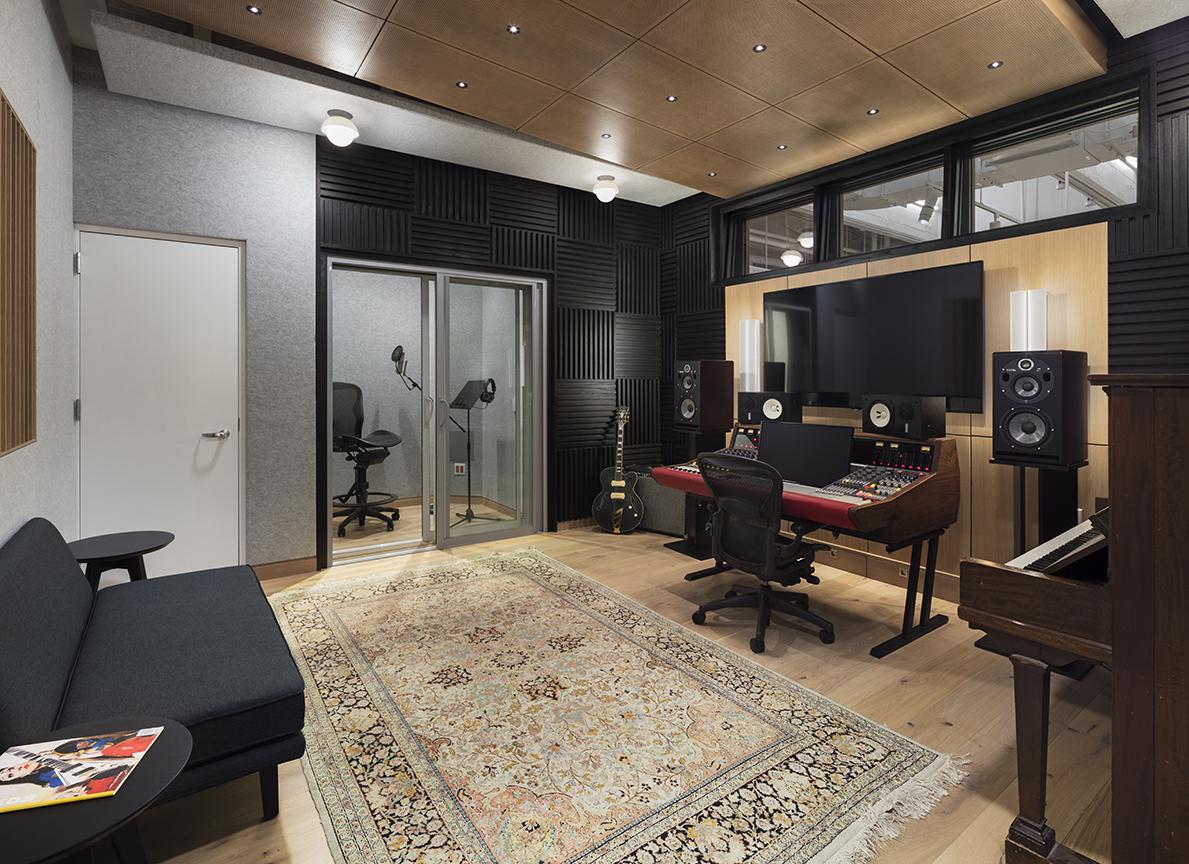 They eventually lead up to the building's spectacular rooftop terrace, where lush greenery and custom outdoor furnishings create a park-like outdoor retreat perfect for impromptu meetings in the sun or a few happy hour drinks at sunset – with Los Angeles' famous cityscape and views of the beach as backdrop.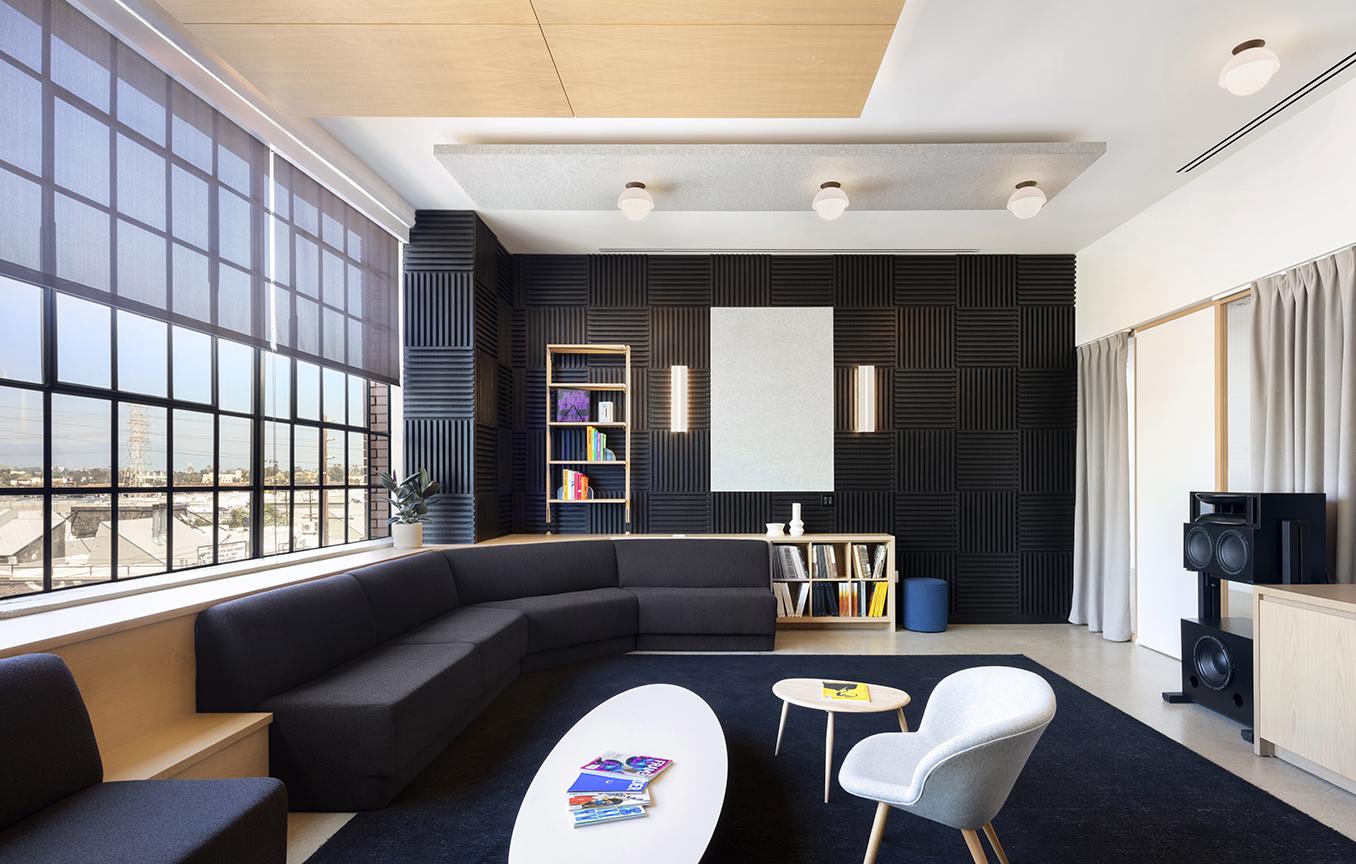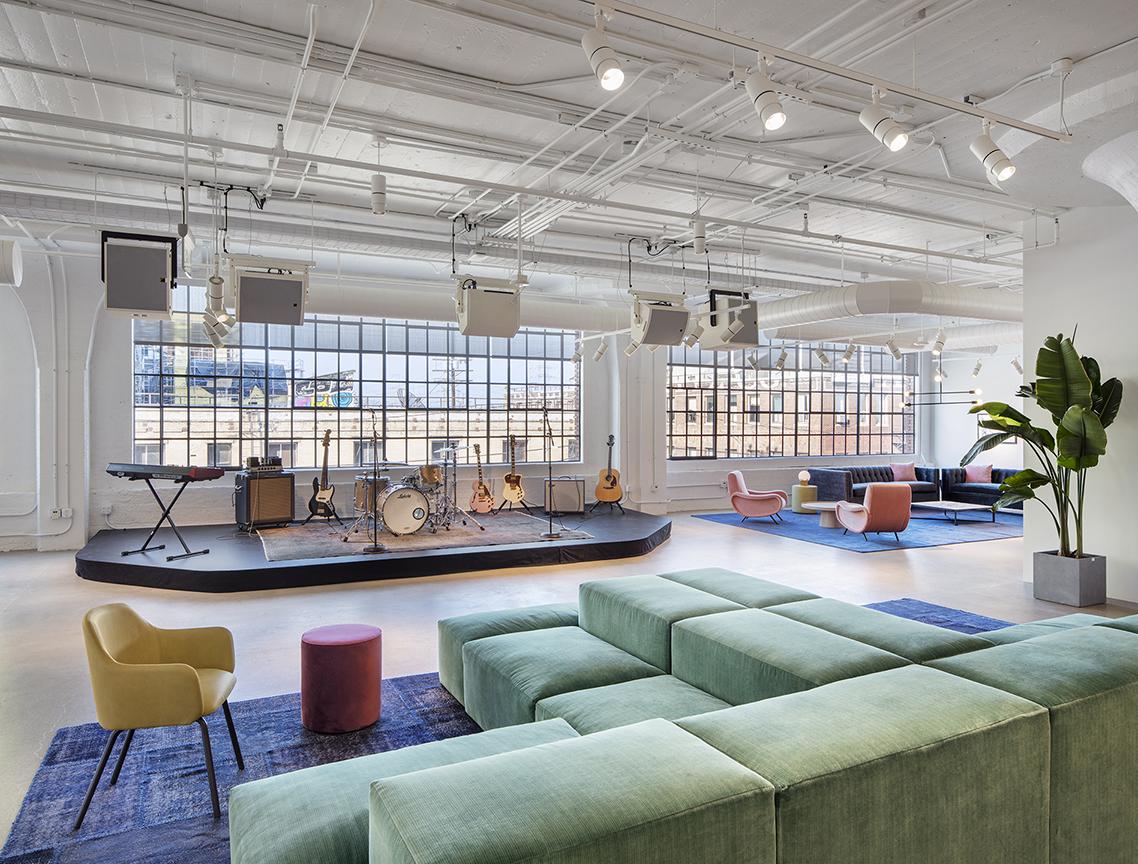 Photography by Christopher Payne (Esto) for Rockwell Group
See also: Into The Woods: A Tranquil Chalet Nestled In The Japanese Alps