Surrounded by trees, olive groves, and vineyards, the Provence holiday home of Patrick and Lorraine Frey invokes the palette of the French impressionist painter Paul Cézanne to celebrate the ebullience of French country living.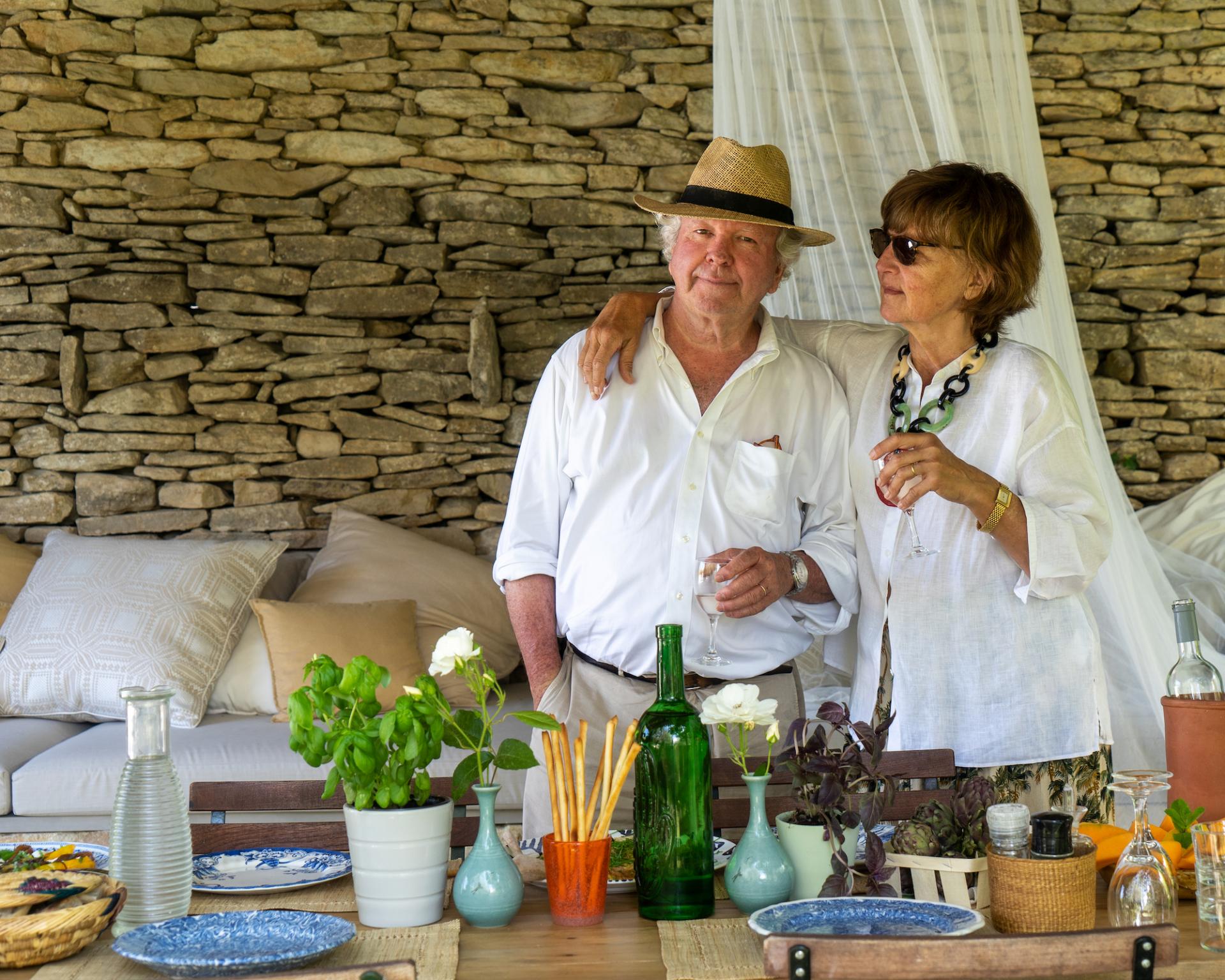 Patrick Frey – president and creative director of the renowned family-owned French interior design and textile brand Maison Pierre Frey – and his wife Lorraine have created a warm and welcoming holiday home in Provence where they can enjoy their own creative pursuits, and also spend time with their adult children, grandchildren, and friends.
"We wanted a place where we can rest, have fun, cook, and garden; a place we can enjoy as a couple as well as when we are surrounded by those we love," Lorraine says.
Spellbound by the fairy tale beauty and divine light of Provence in the South of France, the couple purchased an old farmhouse in the historic village of Cabrières d'Avignon in the picturesque Luberon region a few years ago, and transformed it into their dream holiday home.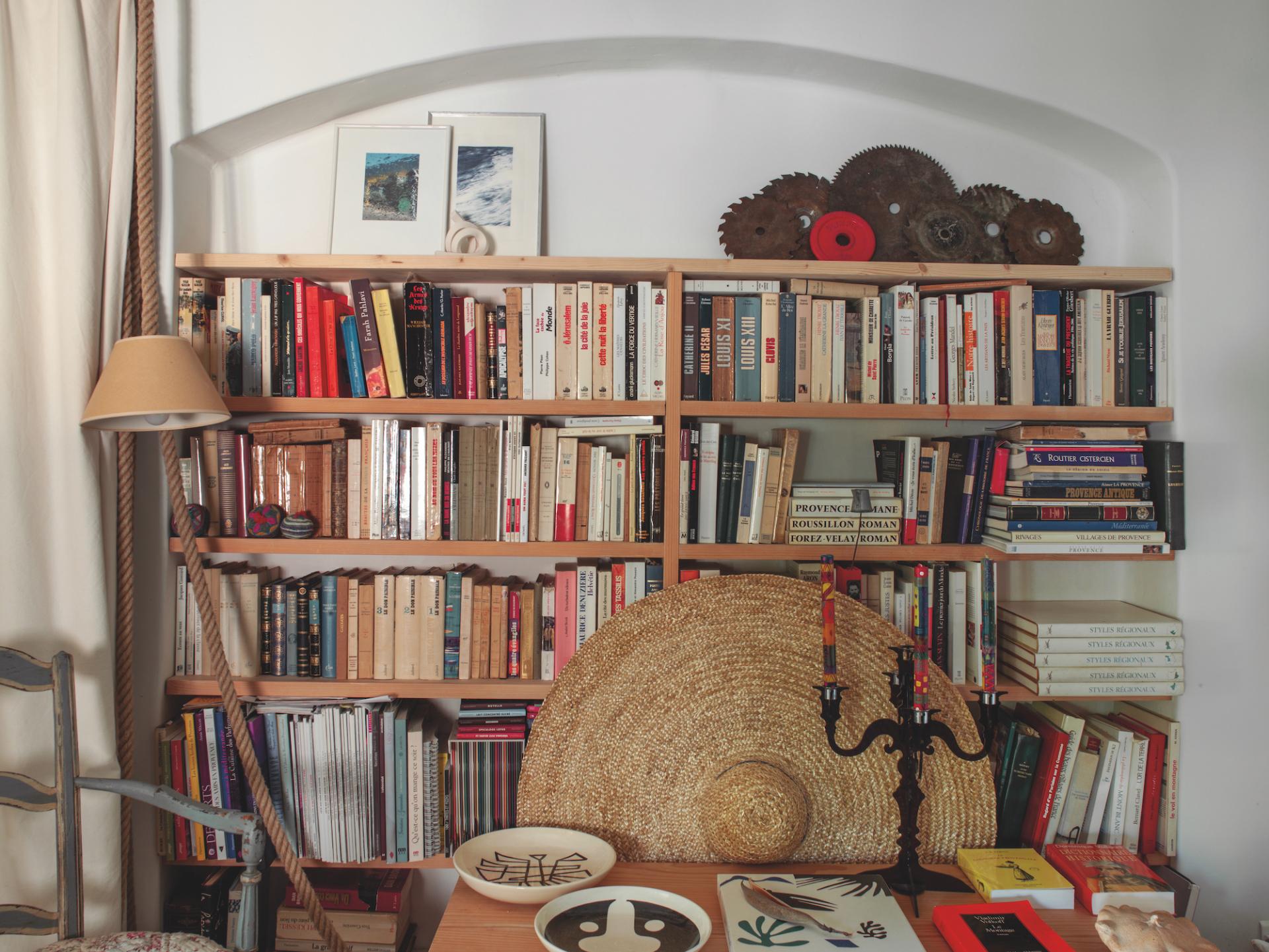 "Provence is a profoundly living land, a region steeped in history, a great cultural region, a territory rich in contrasting landscapes. It is precisely its great differences that makes it so alive," Patrick says.
The central section of the property dates back to the 18th century, but some of its extensions were built in the 20th century.
"The house appears in the Napoleonic cadaster in 1823 as a peasant house which later became a typical Provence farmhouse called a 'bastide'. The architecture is not very sophisticated, but this is part of its charm," Patrick says.
"The rooms are small convivial spaces, which makes the property perfect as a holiday home, because when we have a full house, everyone can still have their privacy."
The Freys kept the façade of the bastide's exposed stone wall façade intact, but made some alterations to its interiors. Sometime in the 20th century, the property was divided into two houses. To create a more spacious layout, they conjoined these two houses and decorated one side in a more rustic style and the other in a more contemporary style.
They added a veranda to the property to draw in the light and warmth of the sun in winter, and to provide shelter from the strong, northern mistral winds.
The renovated floor plan includes a main living room – located in the bastide's vaulted stone cellar – a smaller living room, six bedrooms, two small kitchens with dining areas, and a dining space under a pergola where the couple and their guests can have casual lunches or take naps by the pool.
"We took advantage of all the nooks and crannies of the house. We also redesigned the garden and created different spaces with the help of a local landscaper," says Lorraine, an avid gardener who had a clear vision of what she wanted.
The heritage bones of the rustic bastide and its sun-drenched garden serve as the perfect canvas to showcase Maison Pierre Frey's vibrant Joie de vivre textile collection, which is inspired by Provence. However, the Freys said the present design concept would evolve over time, as they frequently update their fabrics according to the changing seasons and their moods.
"Lately I've been using a lot of fabrics from the Joie de vivre collection, which is inspired by Provence and the work of painters in this region during the 1950s. It consists of many embroideries, warm and natural colours, or bayadère stripes," Patrick says.
"We have also used several documents from Pierre Frey's archives which we have re-edited. We also collaborated with the Vincent Buffile ceramics workshop in Aix-en-Provence. We had already worked together on many projects, and it was very important to work with them on the theme of Provence.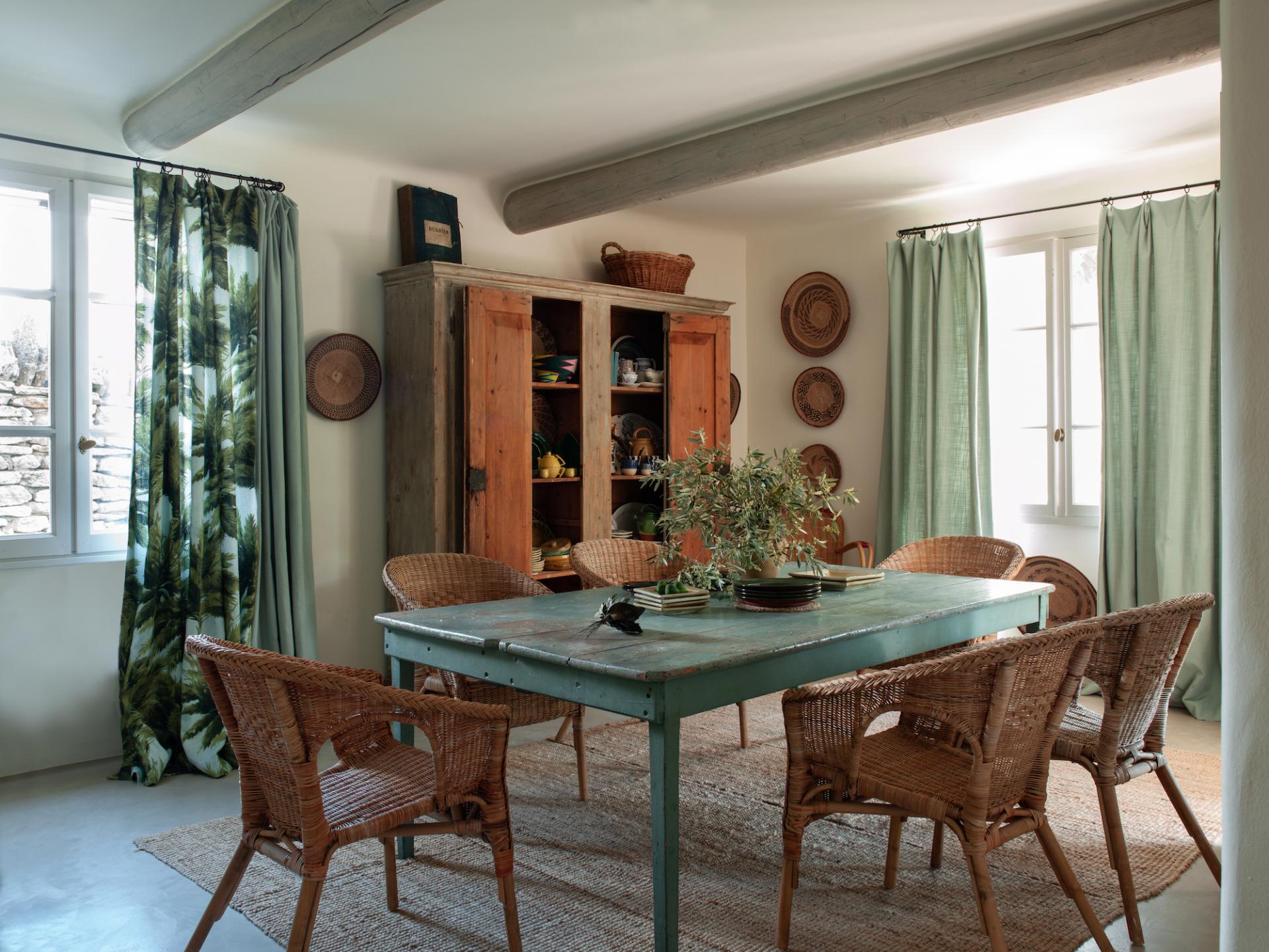 The Freys love hunting down unusual furniture pieces at flea markets and antique shops, so the interiors of the home are frequently refreshed with new furniture items and objets d'art.
"We collect Provençal armchairs and benches called radassiers. These seats are made of wood and straw and are often covered with a cushion made of toile de jouy – an antique French fabric with prints – or patterns with small Provençal motifs," Lorraine says.
"We also have a great affection for an old Provençal cupboard we have, which comes from a church. We display a lot of dishes and small objects in it and always leave it open as a curiosity cabinet."
The table in the pergola is a florist's table that the couple found in a poacher's shop, and they have adorned it with iron florist vases filled with large bouquets of field flowers.
Although Maison Pierre Frey has its own furniture line Patrick and Lorraine only used two, including the Guillaume Delvigne-designed slipper chairs from the Pierre Frey furniture collection, because Patrick says these pieces have organic forms that complement the spirit of the country house.
Some of the couple's favourite decorative pieces include a photo by German photographer Hans Silvester, which reminds Lorraine of her childhood in South Africa, and a multicoloured crate along the staircase that was made by their grandchildren.
"When designing the interiors, we worked on harmonising the colours so it feels as if the house is a continuation of the garden and surrounding nature," says Patrick, who wove it shades of mostly green and yellow – a nod to Provence's verdant natural landscape and brilliant sunlight.
"Besides the design and colours, we also chose fabrics in a mixture of materials such as linen, cotton, wool and velvet to create contrast and rich texture."
Adds Lorraine: "Our holiday home is an ideal place to recharge, engage in creative activities, and be inspired."