Situated on the artistic Left Bank in the 6th arrondissement of the City of Lights, the inviting home of Patrick and his wife Lorraine is a mere stone's throw away from the offices of La Maison Pierre Frey.
The luxury of living within walking distance to the array of cultural, fashion, and décor attractions in the Saint-Germain-des-Prés area makes residing here a true delight. Lovers of 18th- and 19th-century architecture are drawn to the elegant historic buildings, and it's no wonder that this district is the home to a multitude of international interior decorating showrooms.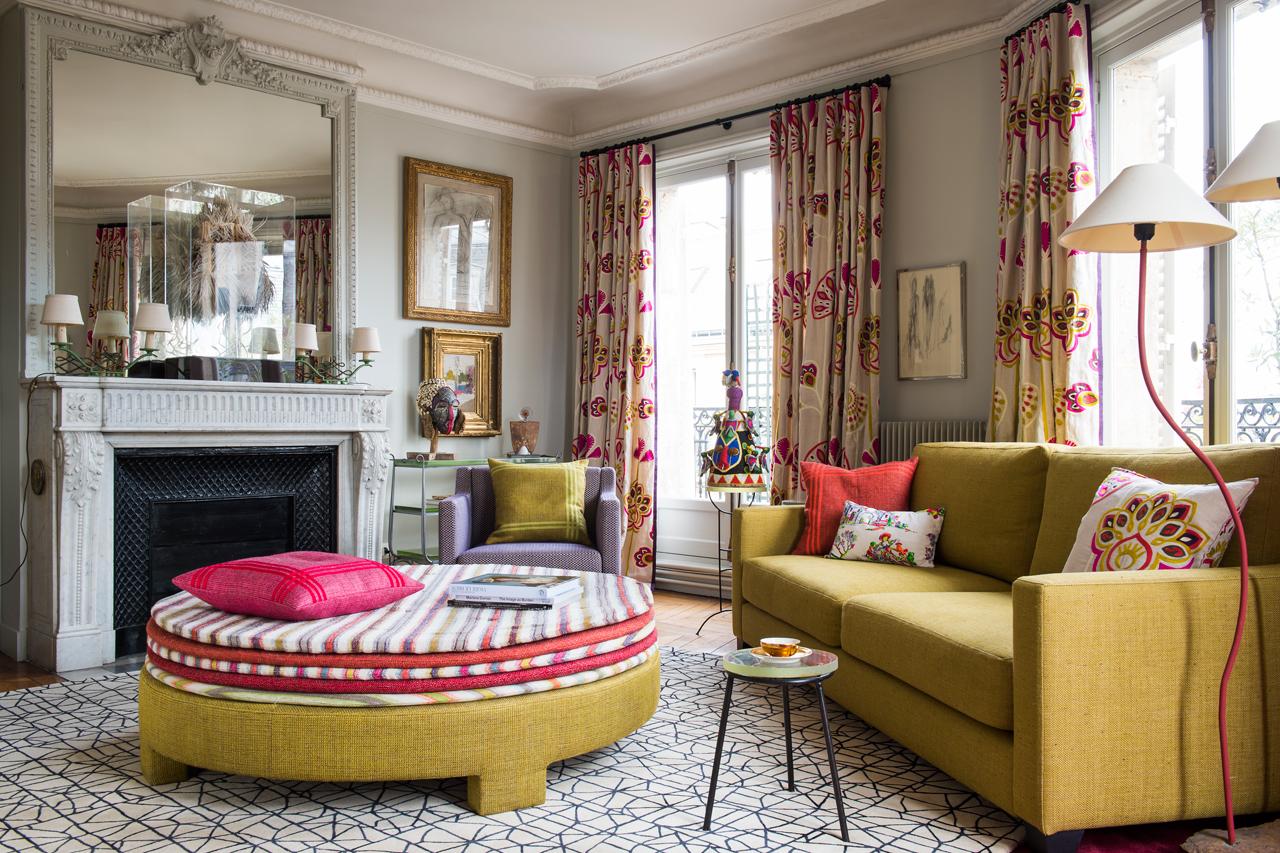 The décor of the apartment has evolved over the couple's 17 years of residing here. "Our home is a harmonious balance between my wife and me," says Patrick. This sense of harmony also pertains to the décor language of the space, which is a marriage of their diverse prized possessions.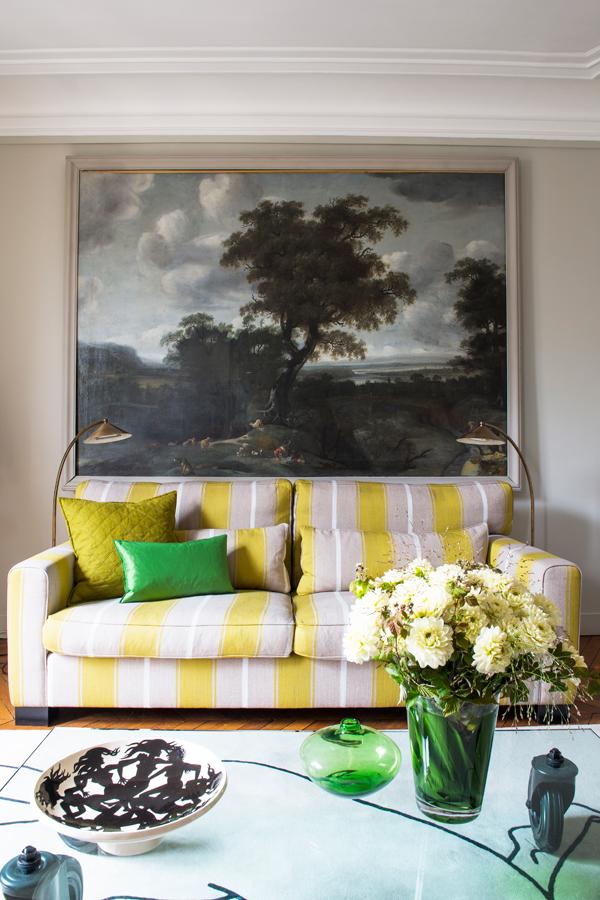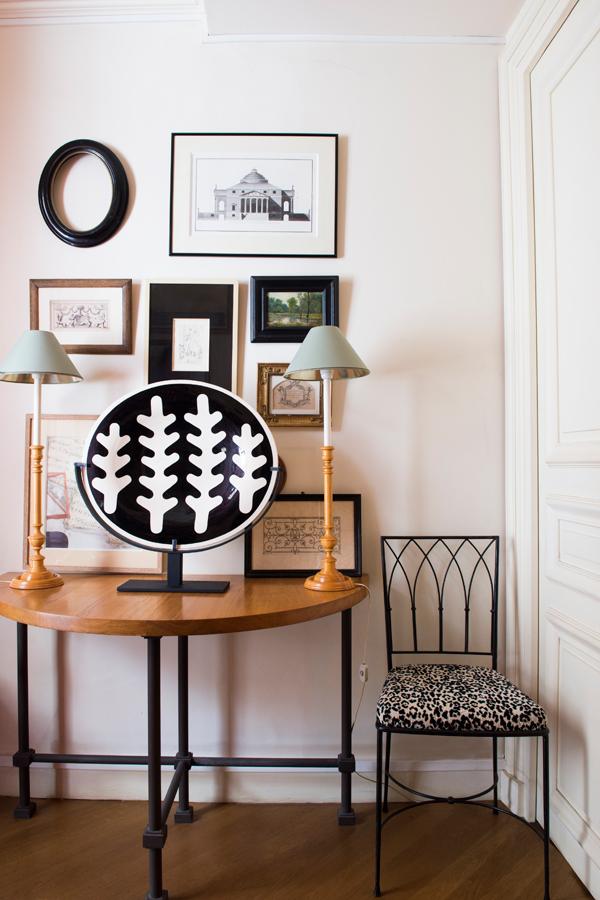 Eclecticism is at the heart of the home, showcased by the wide variety of objects, sculptures, and paintings from different countries. Despite the diverse origins of these collectibles, the items share an undeniable tribal flavour. "We mixed them with objects from the time of my grandfather René Prou, who was a renowned decorator and artist from the interwar period," shares Patrick. His grandfather was an important figure in the art deco movement, celebrated for his elegant furniture designs as well as his decoration of the cabins in the Orient Express.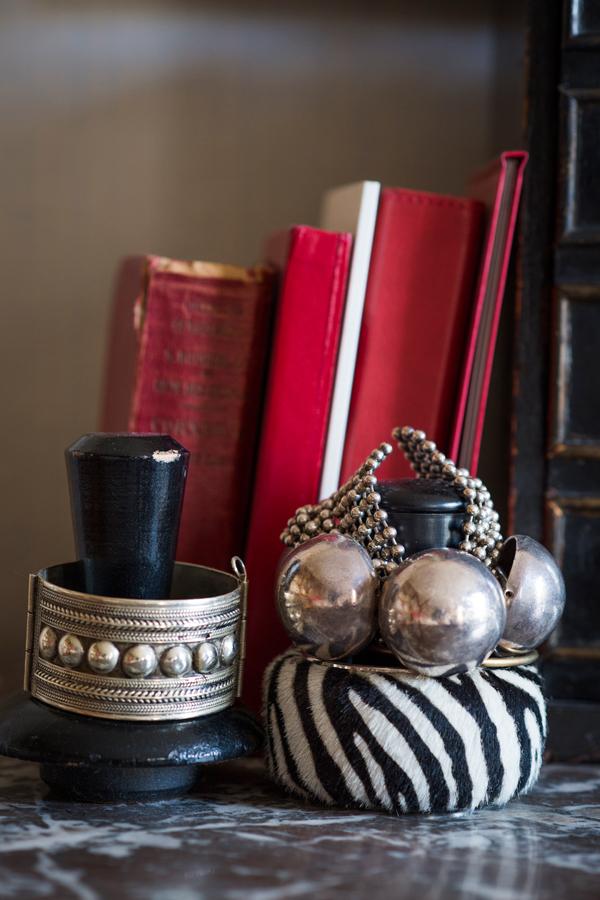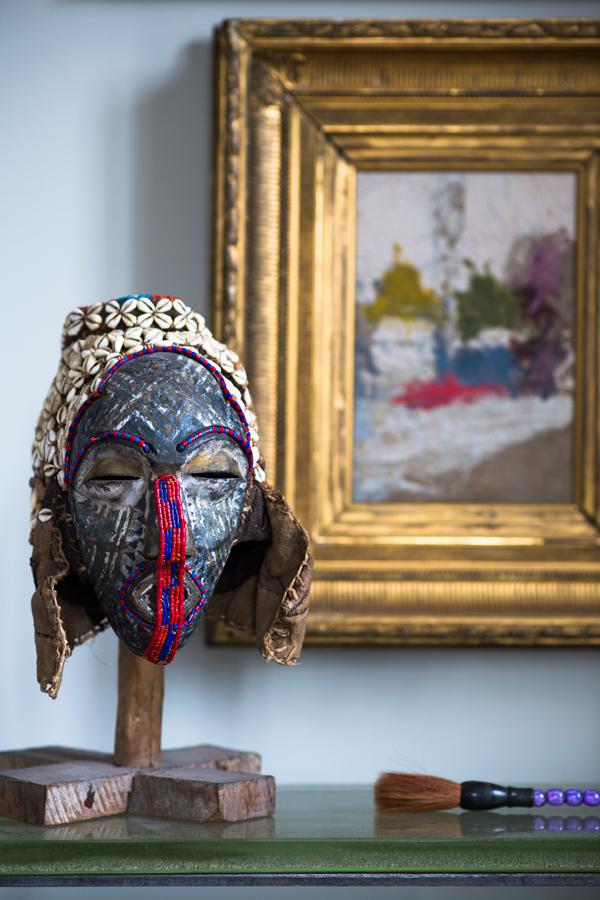 Here, furniture pieces from his grandfather combine with patterned Pierre Frey fabrics. "In the centre of the living room, we crafted a large coffee table using fabrics. It resembles an ottoman dressed up in several different layers of galette (a traditional French pastry)," Patrick adds.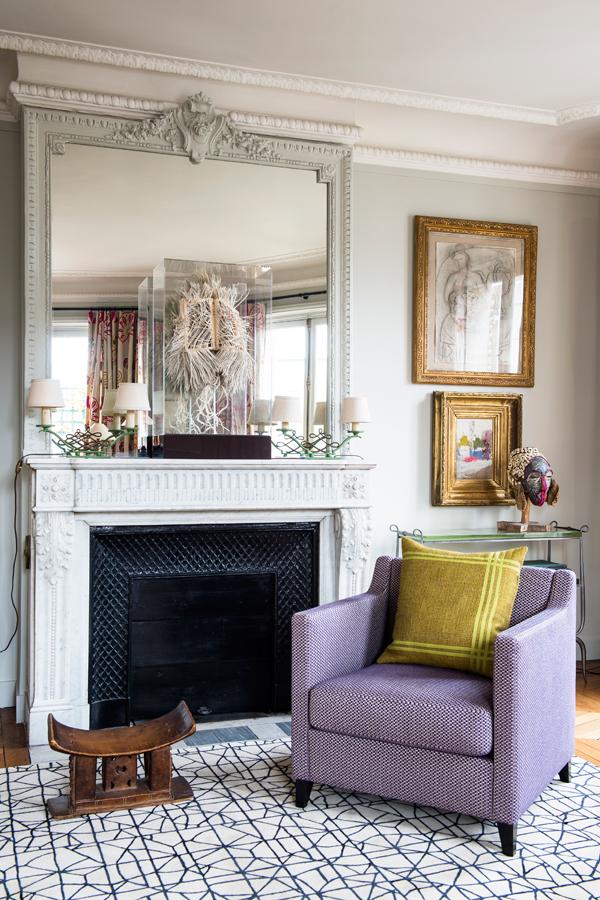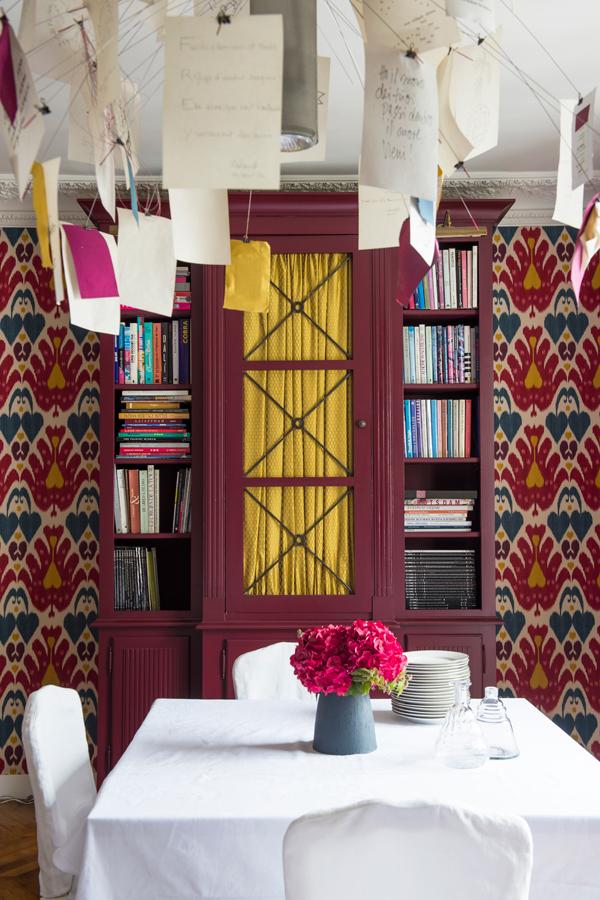 He shares that his favourite room in the apartment is the living room. "It is the centrepiece of the home. Thanks to its semicircle shape, it offers a view of the entire apartment, and numerous windows make it very bright and inspiring."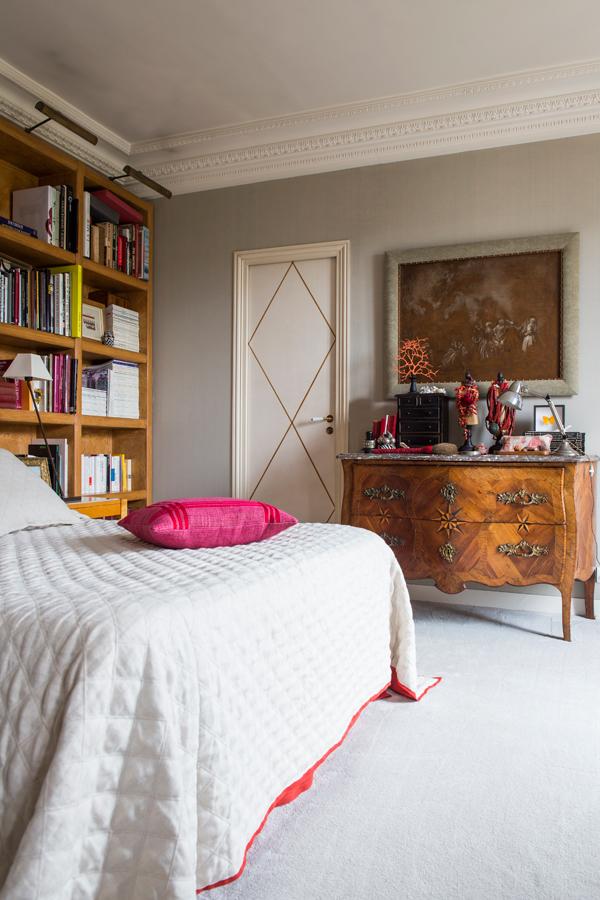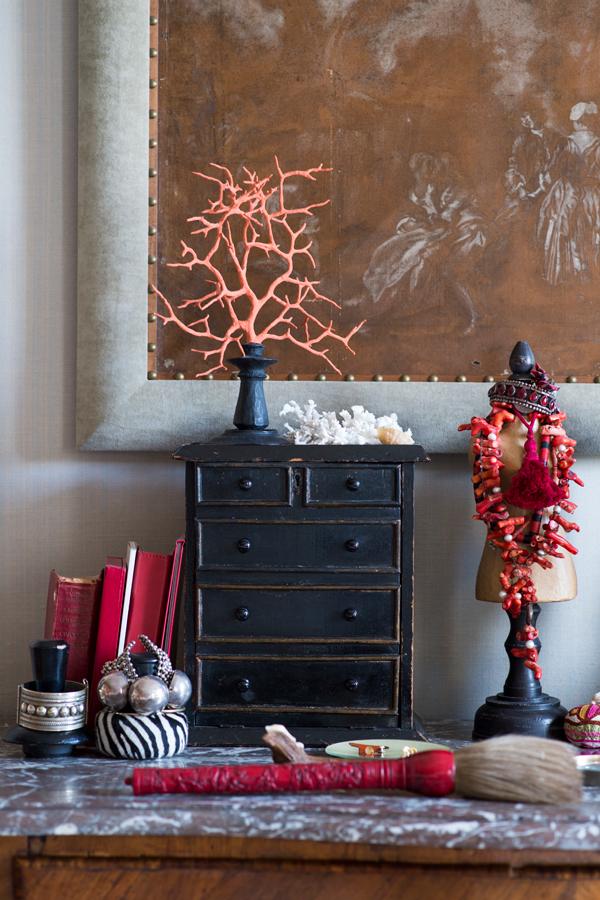 When it came to selecting the fabrics, Patrick and Lorraine did not follow a particular theme — but it was important for them to exhibit their love of colour. "Colour is at the heart of European decoration, and one must be daring and playful with colour combinations," says Patrick. In the living areas for instance, punchy pinks blend with marigold yellow and vibrant green for a fresh, characterful look.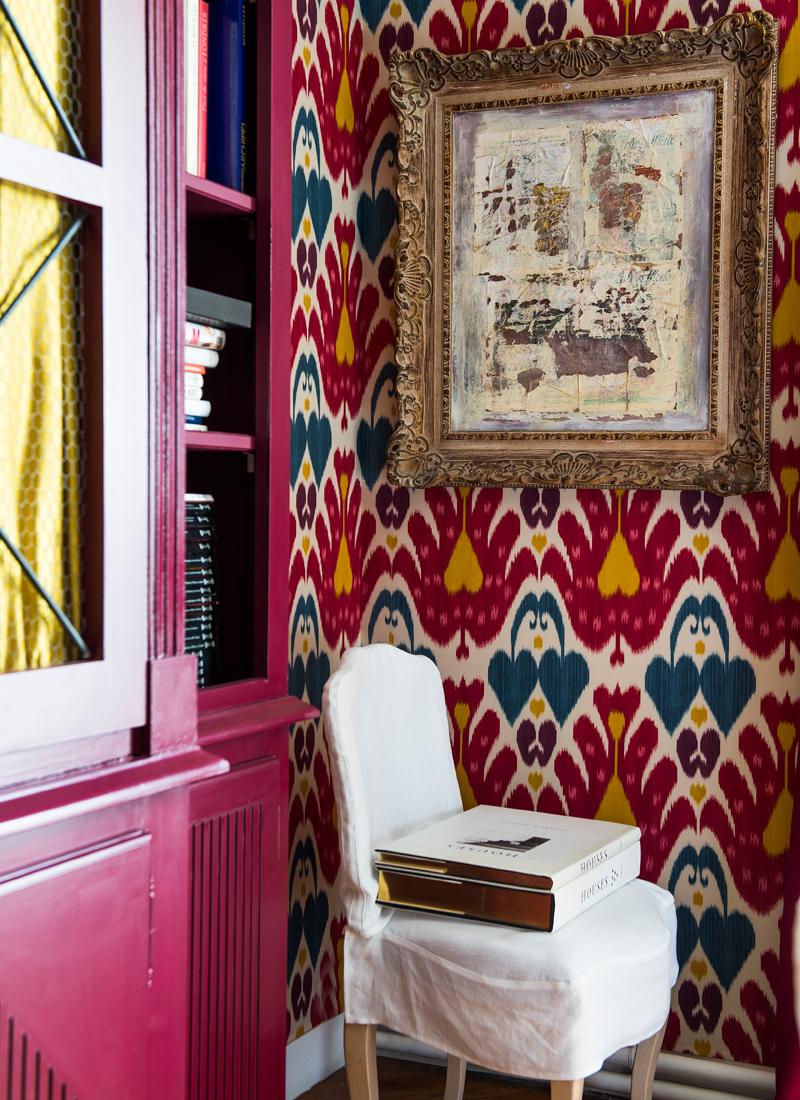 As parting décor advice, Patrick encourages us not to be afraid of using "shiny" fabrics, for they reflect light elegantly in a space. Another important tip: "Yellow light bulbs and lampshades bring warmth to a place, just like how candles highlight beauty," he says. Now that's a bright idea.
Photography courtesy of Patrick Frey