A French family recently settles in this Southside penthouse at Stanley with breathtaking views over the azure sea where the light floods in through floor-to-ceiling windows in the living-dining room.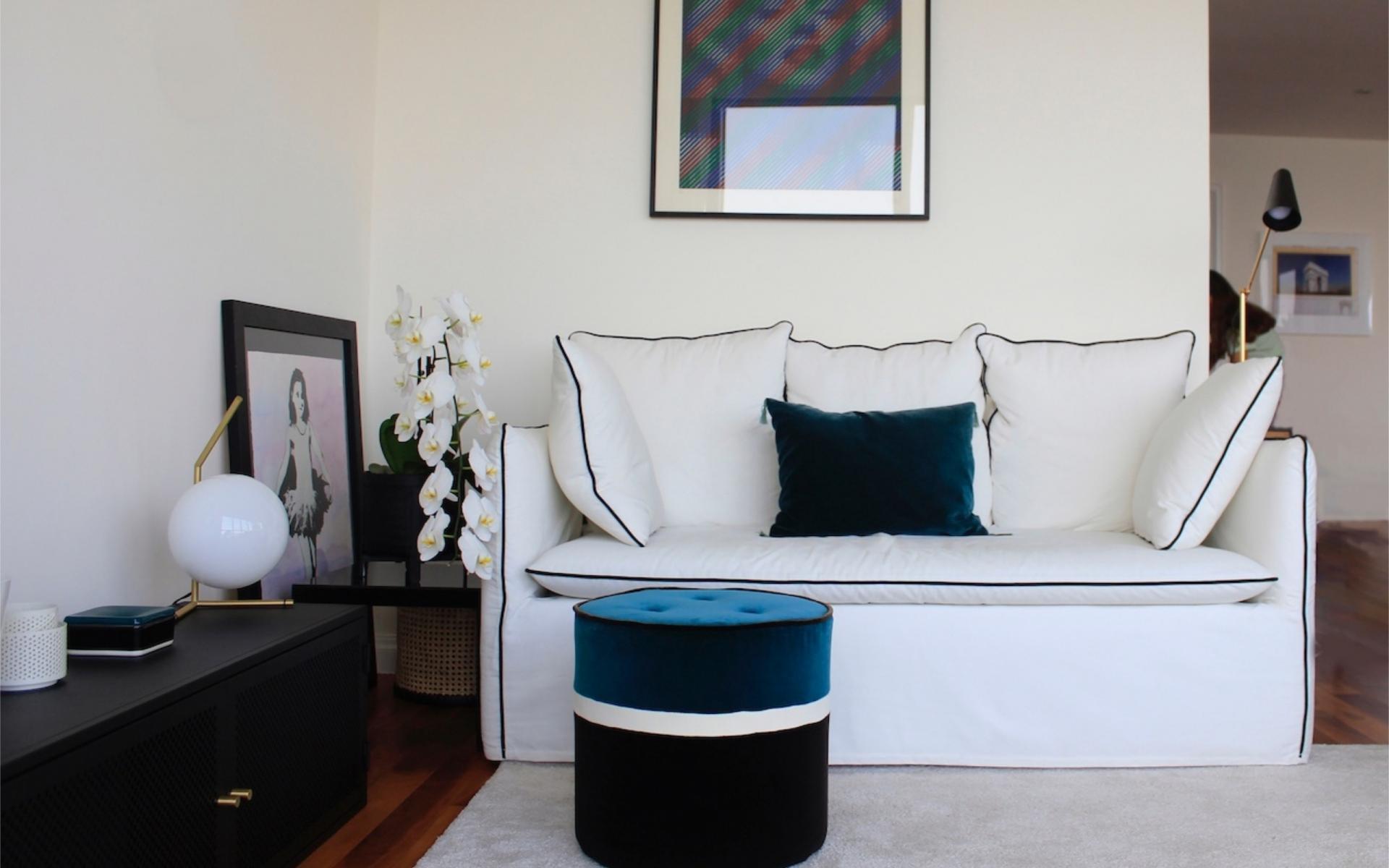 As newcomers to Hong Kong, this joyful and art-loving couple with three daughters love the idea of infusing their new living quarter with a touch of nostalgia and, most of all, vibrant colours. Interior Designer Charlotte Gavelle adopts an open plan with gorgeous sea views to create 3 distinct living spaces over 1,000 sq ft of living area.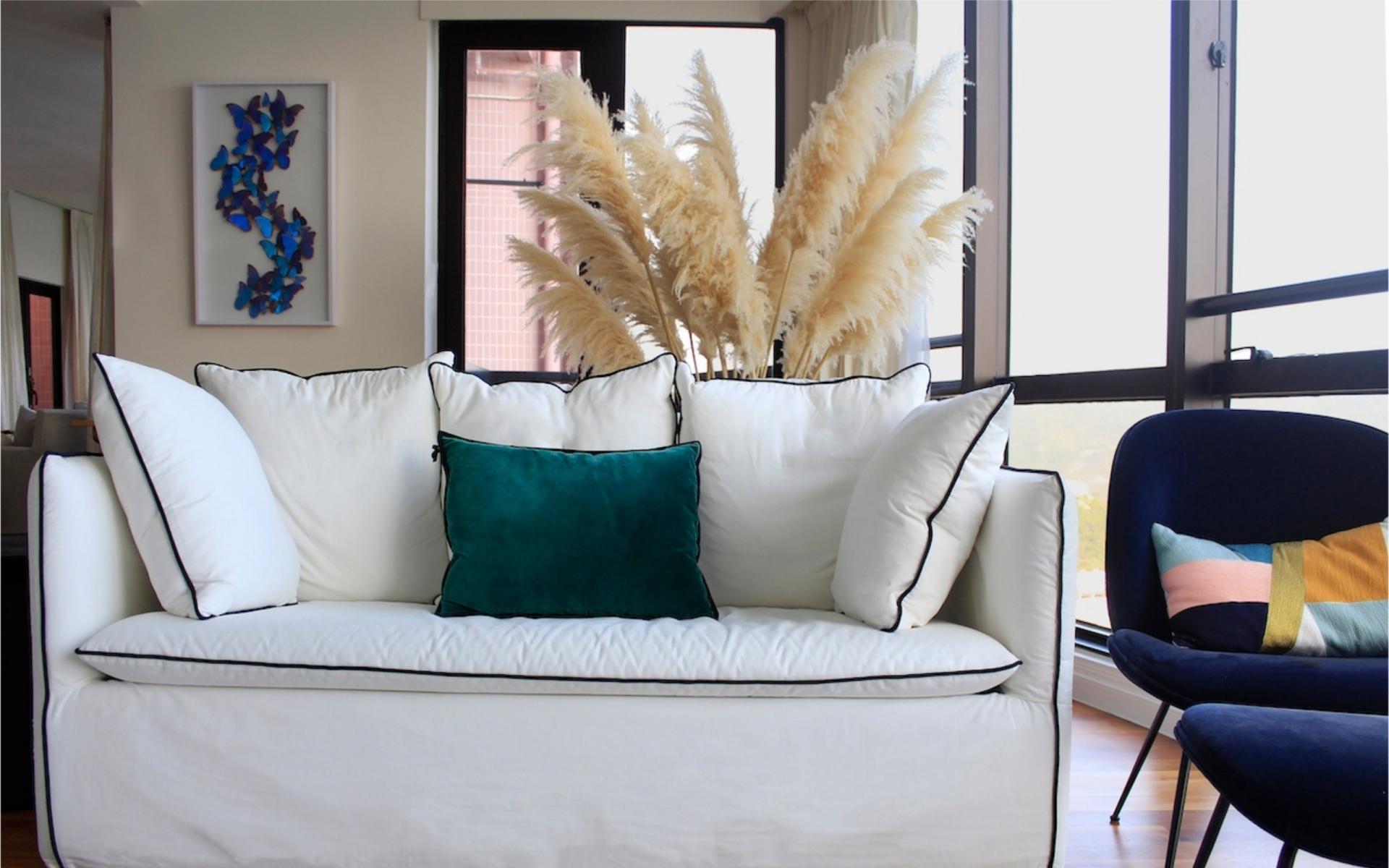 For this close-knit family, Gavelle decides to corner off the family room to give it a cosy ambiance, slightly tucked away so it doesn't block out any of the stunning views. Inspired by the owner's love of the French furniture designer, Sarah Lavoine, the design team sets off from a stunning stool to infuse the blue, white and black colour throughout the area. A low black TV cabinet aims to conceal the TV and its appliances by making the space for displaying beautiful objects.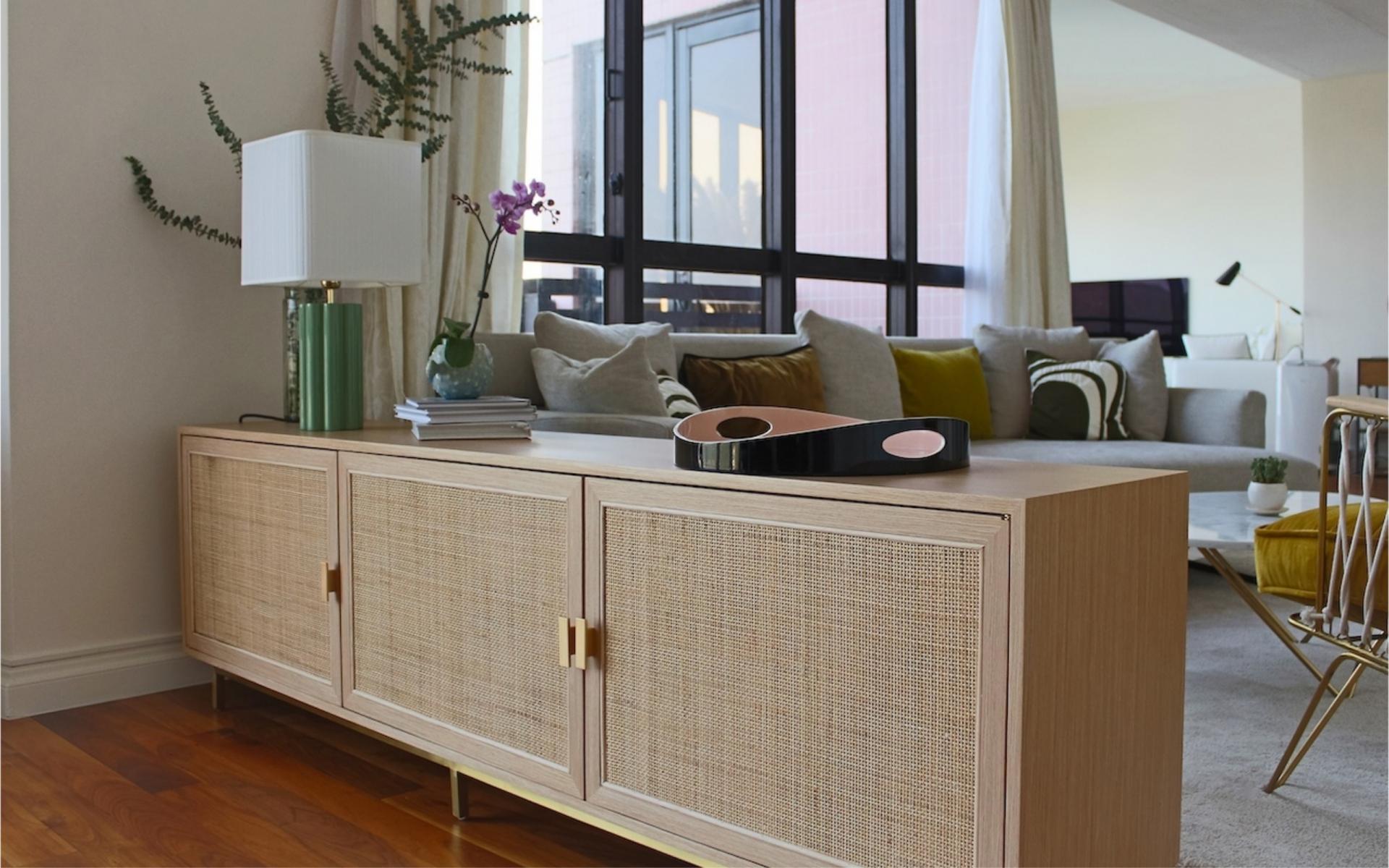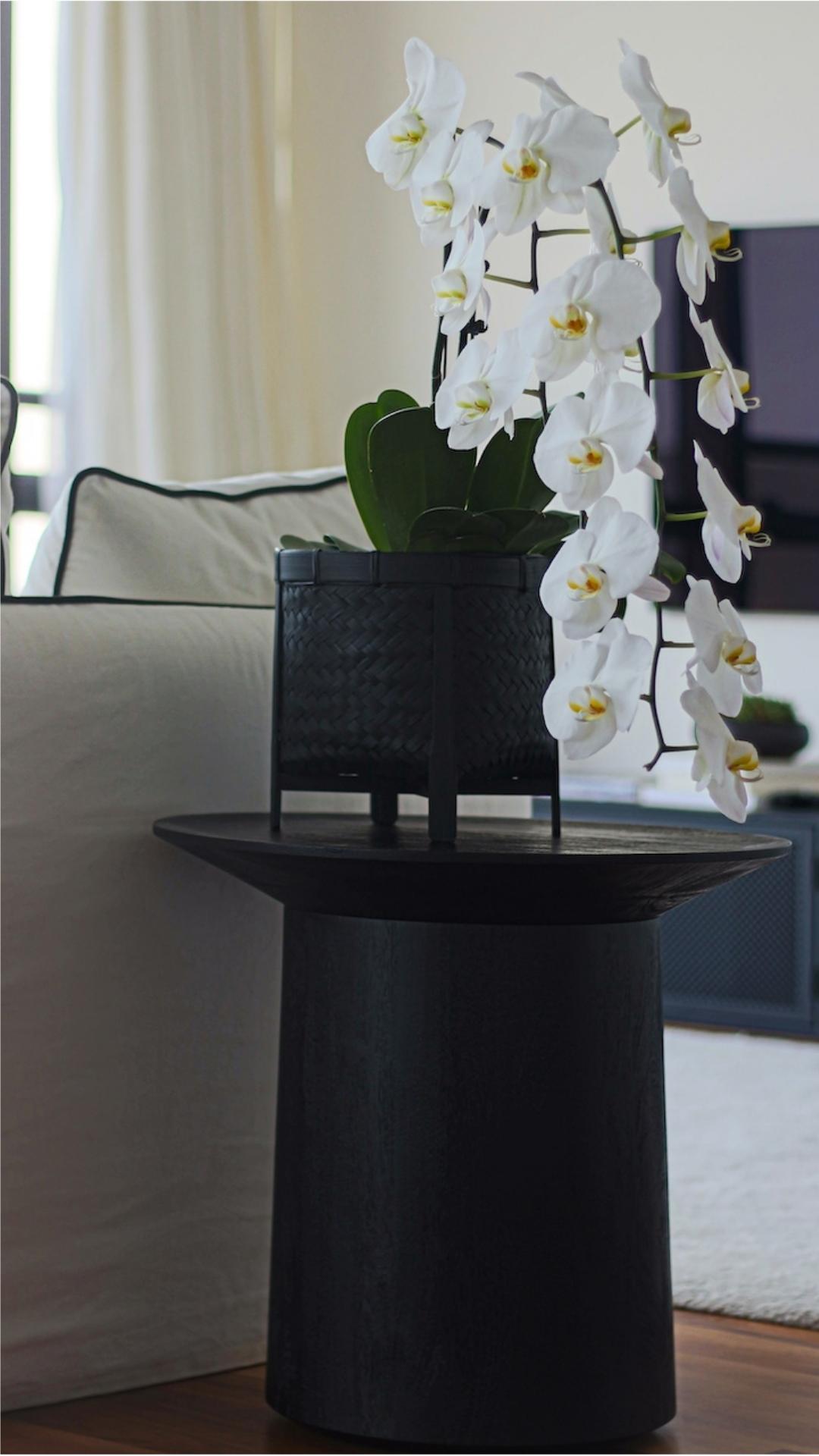 Behind the living room, a small wall within a path creates the opportunity for the addition of a small writing desk. Throughout the open space, cohesive elements – such as brass hardware, oak veneer, woven cane, plain carpets – are injected, with colours coming in to help zone the different areas. Gavelle says that the space requires a calm and coherent canvas for the different colour schemes to create a pleasant environment.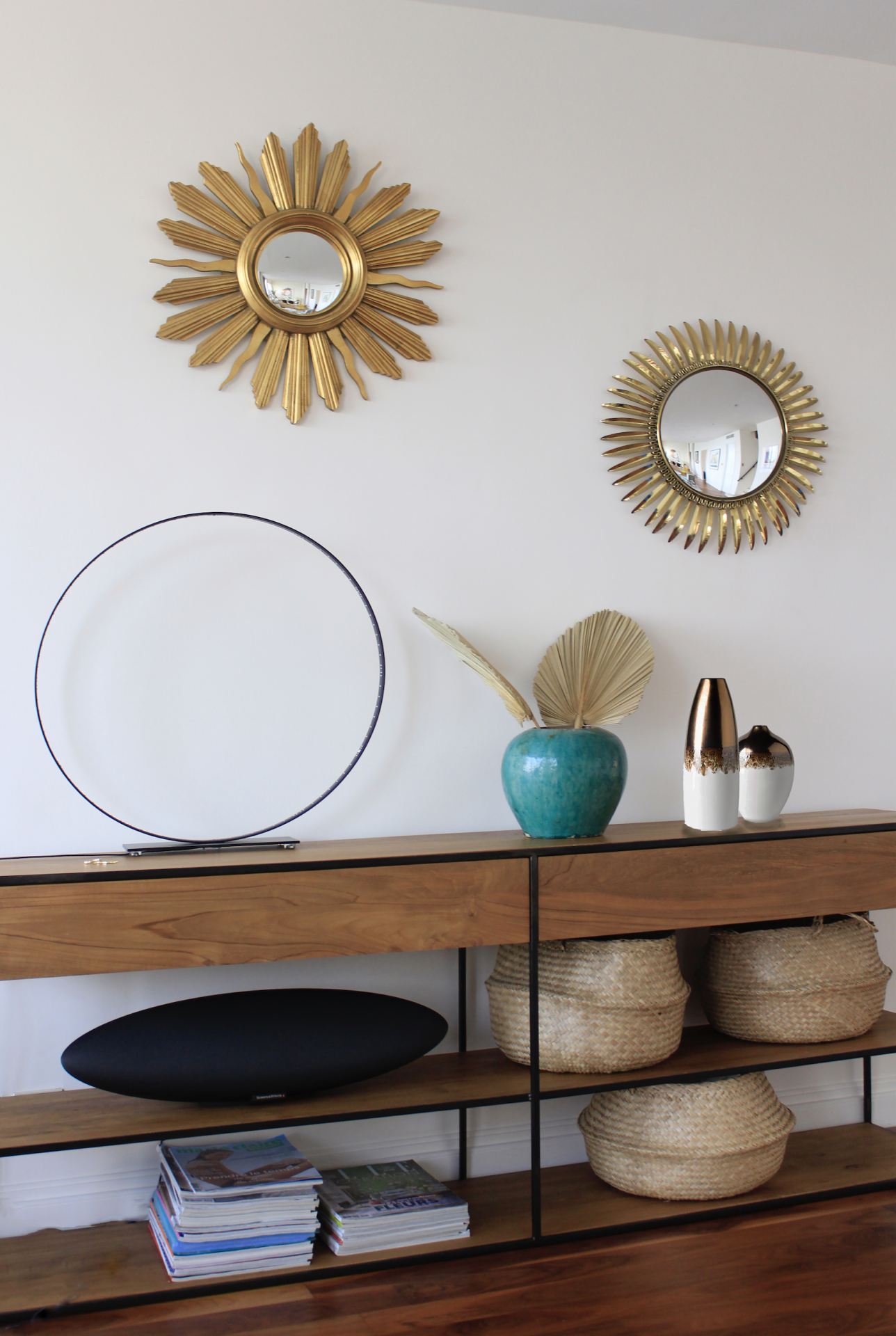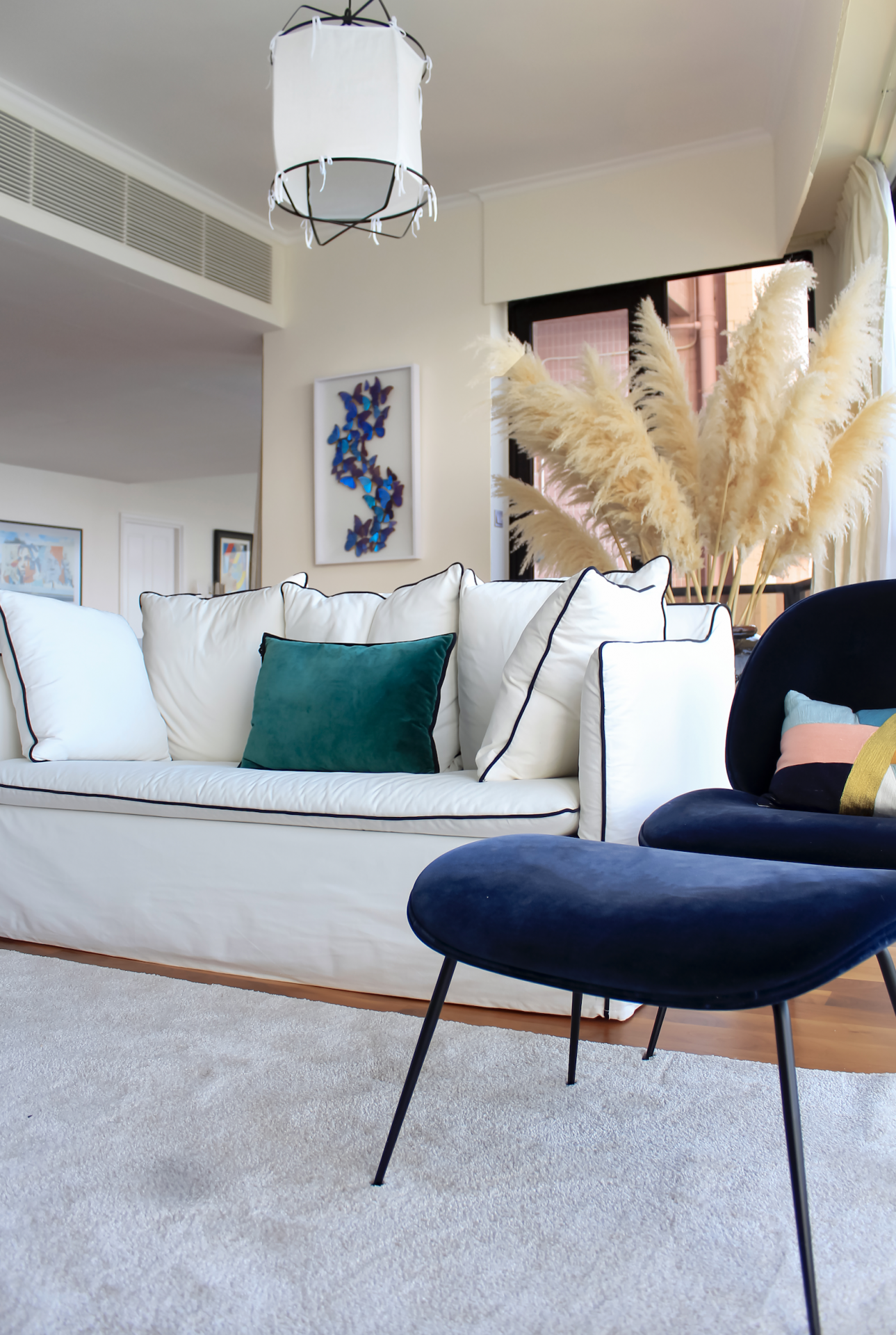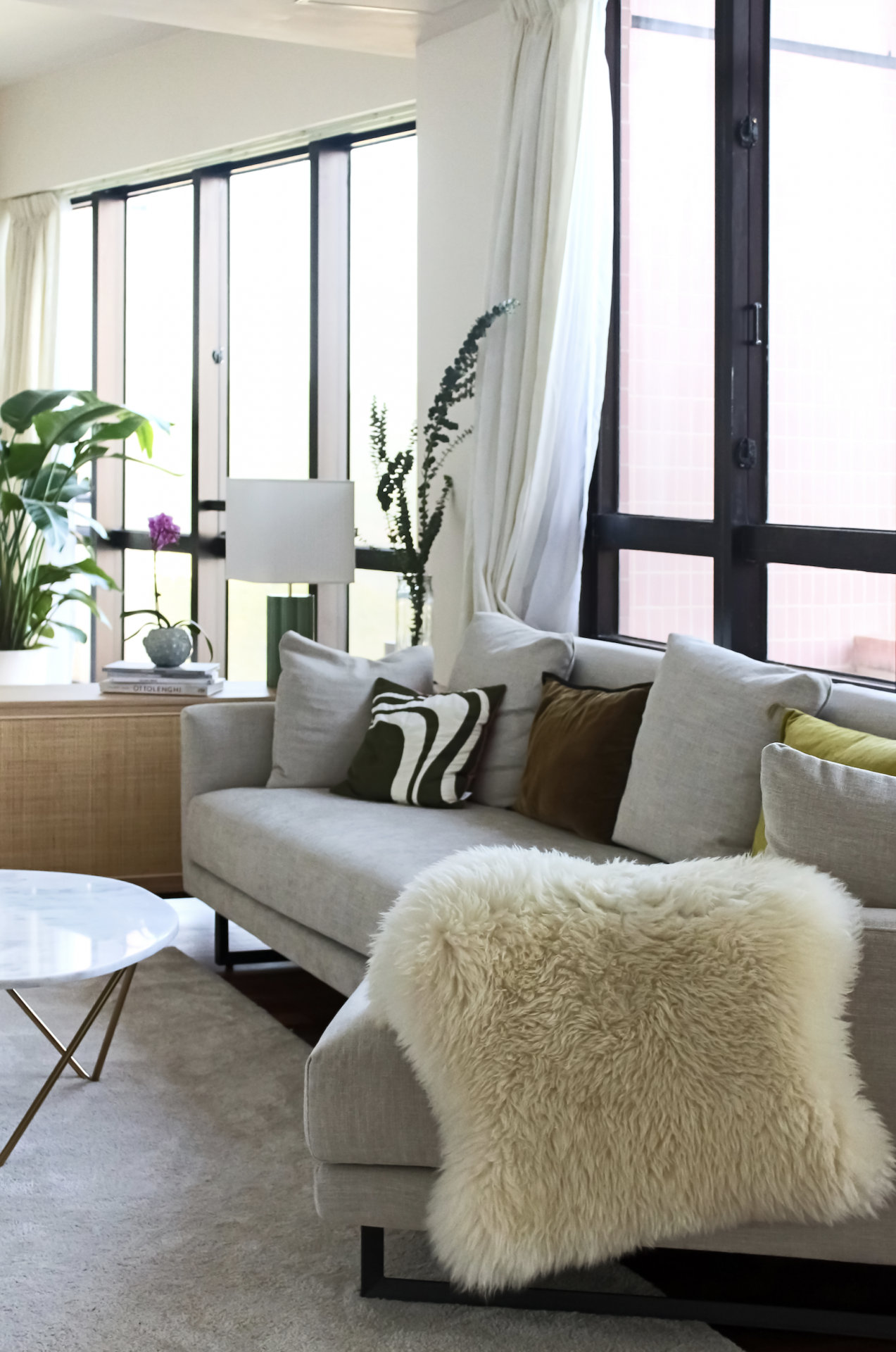 Entering the reception area, which gives off a sense of movement and asymmetry, the slightly angled sofa is from Tree. While the green armchair is from famous designer India Madhavi and the other is the croisette armchair by Honoré, the partition is custom-made at Artura Ficus.