One of the most iconic buildings in Southbank Place, One Casson Square has been put on sale recently and is showcasing one of the elegant residences curated by London architecture and interior design company Elicyon.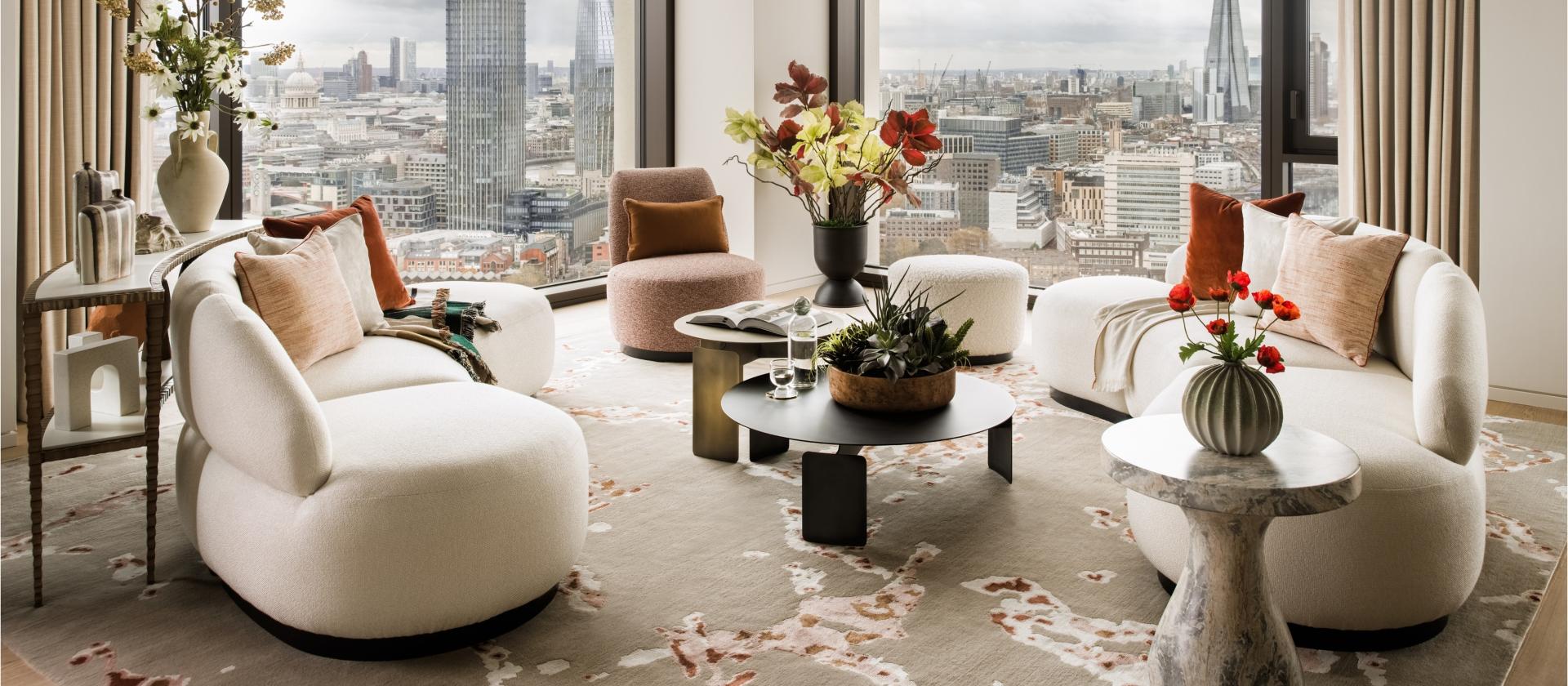 Located in Southbank Place, London, One Casson Square apartment spanning 31 floors is surrounded by a serene environment. The interior is brimming with historical atmosphere and constitutes a unique residence in the area. The three-bedrooms unit comes complete with wrap-around floor-to-ceiling windows overlooking the spectacular views of the Thames, the London Eye, the Houses of Parliament, and St. Paul's Cathedral.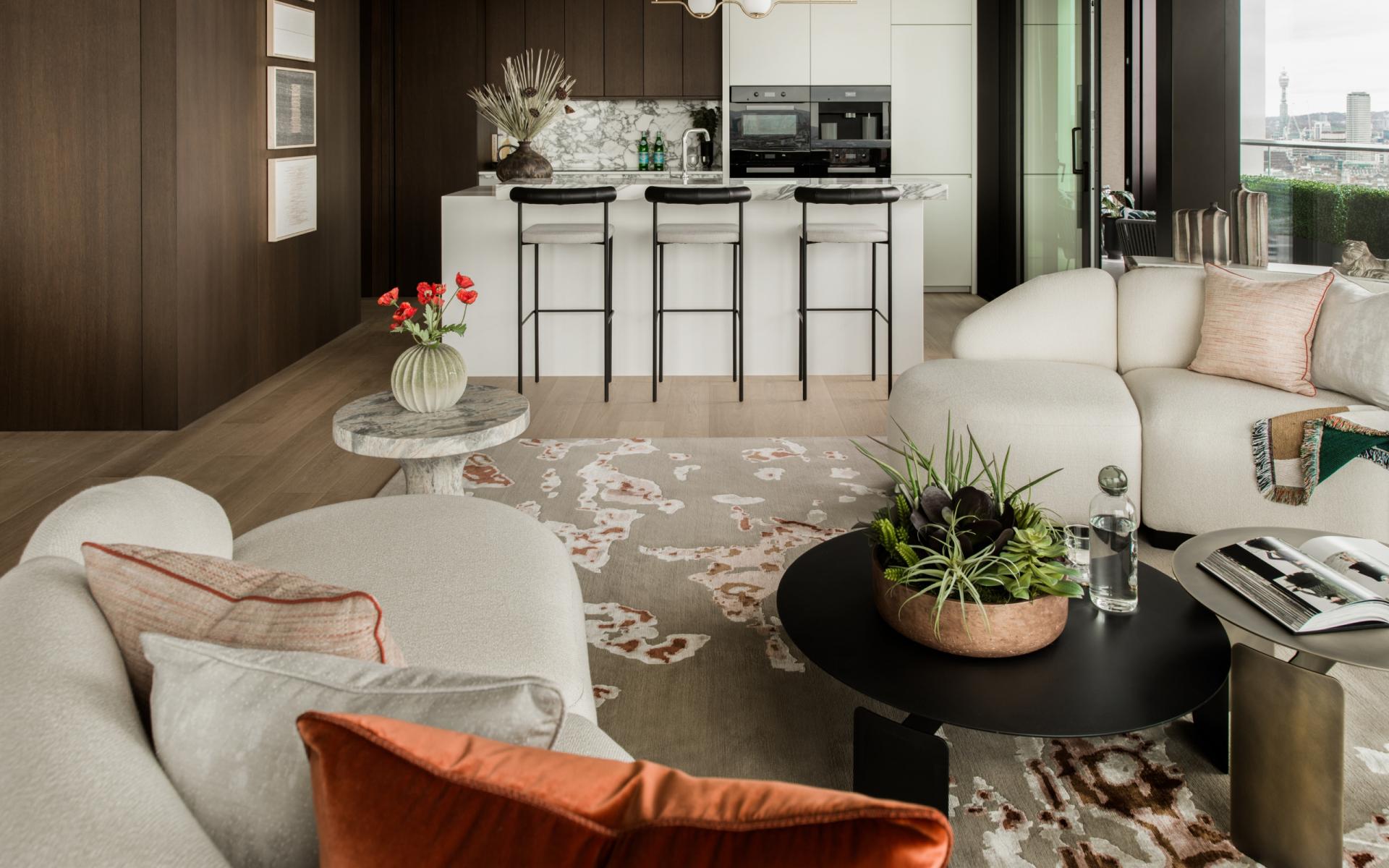 Inspired by the history and cultural relics of Southbank, the apartment's decor style is that of the modern retro to paying homage to the heritage culture. The designers custom-made all the furniture so that the materials, textures and colors are cohesive and coherent. Each room boasts its own unique personality: the living room adopts neutral nude color as the main tone, while the study, bedroom and dining room are decked wall-to-wall in ivory white, dark cyan and orange respectively. The different tones echoing with each other paints out a prominent modern retro atmosphere.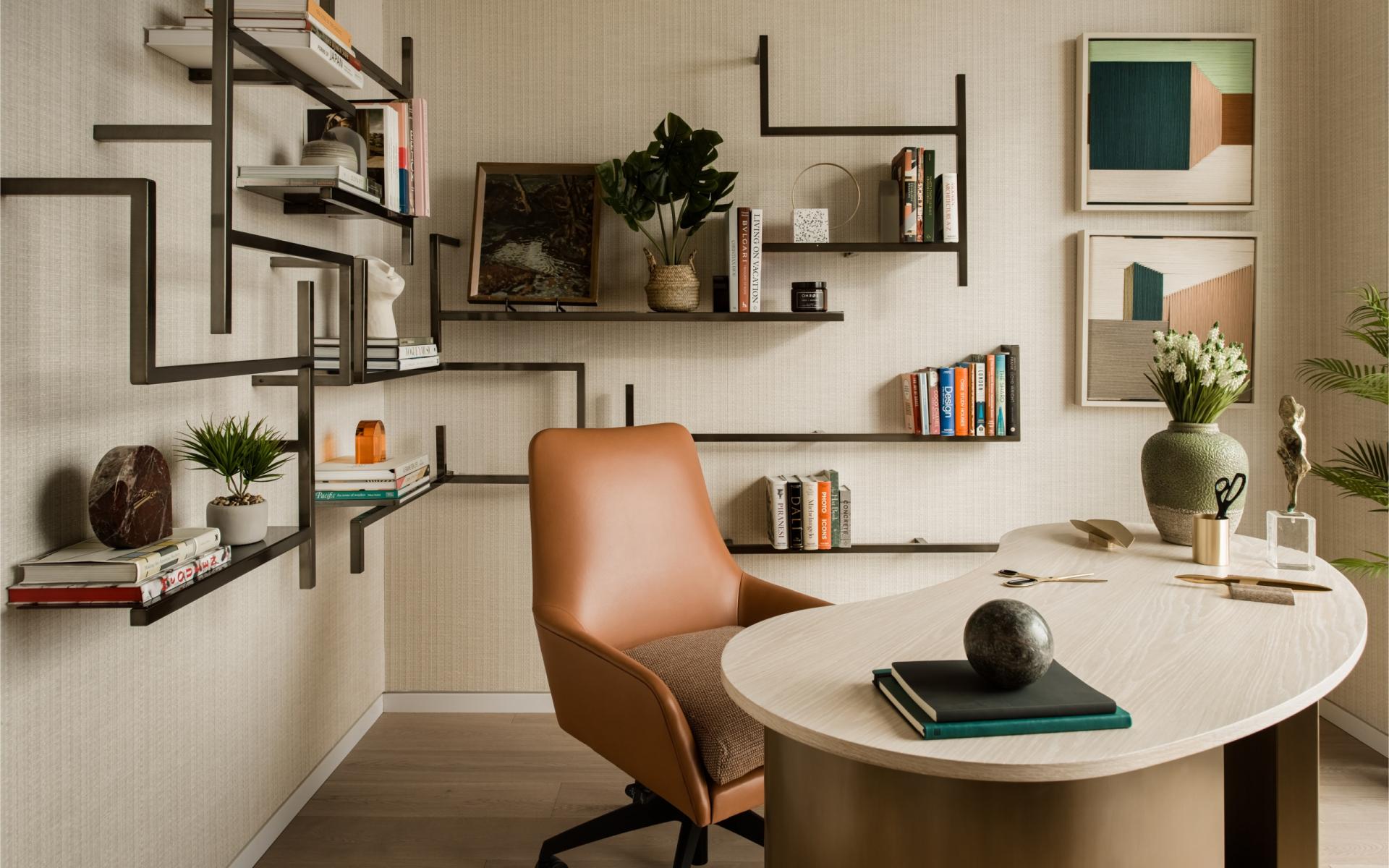 The color of the dining room is understated yet bold, using black and white contrast to strengthen the visual focus. The study uses light colors as the main tone, which softens the chic style of the dining room.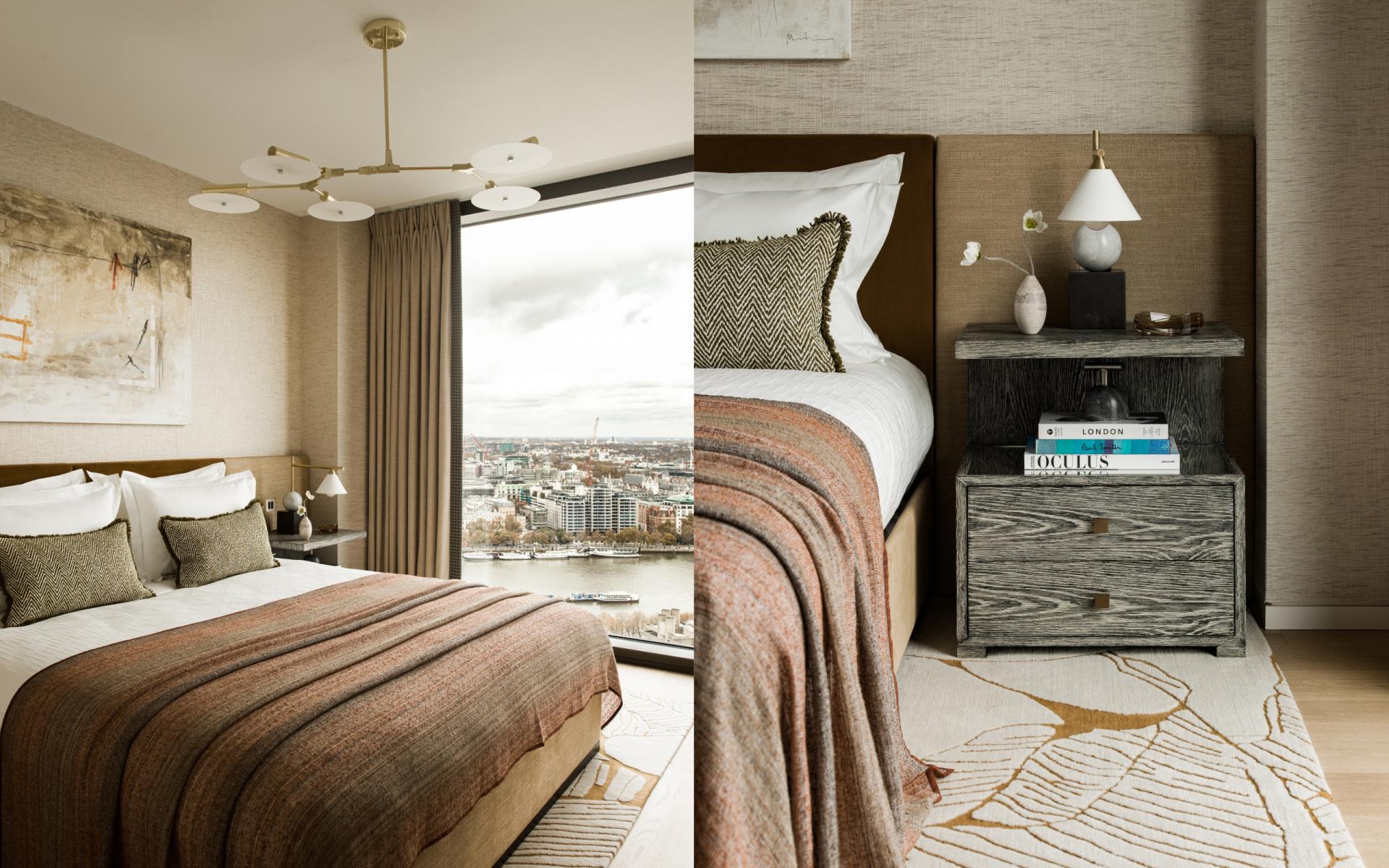 The master room overlooks almost the entire skyline of London. The apartment combines unique classical charm with contemporary elegance.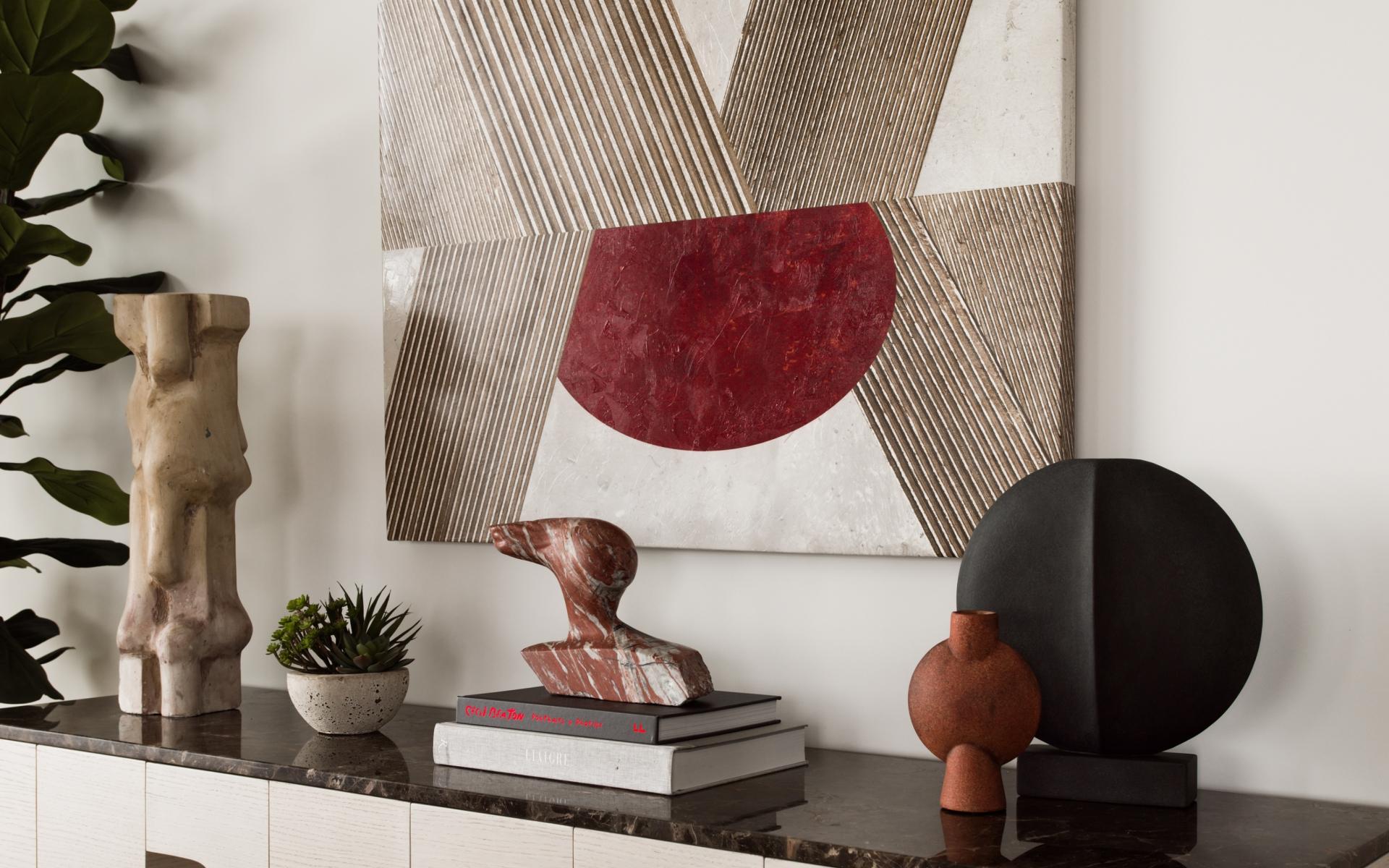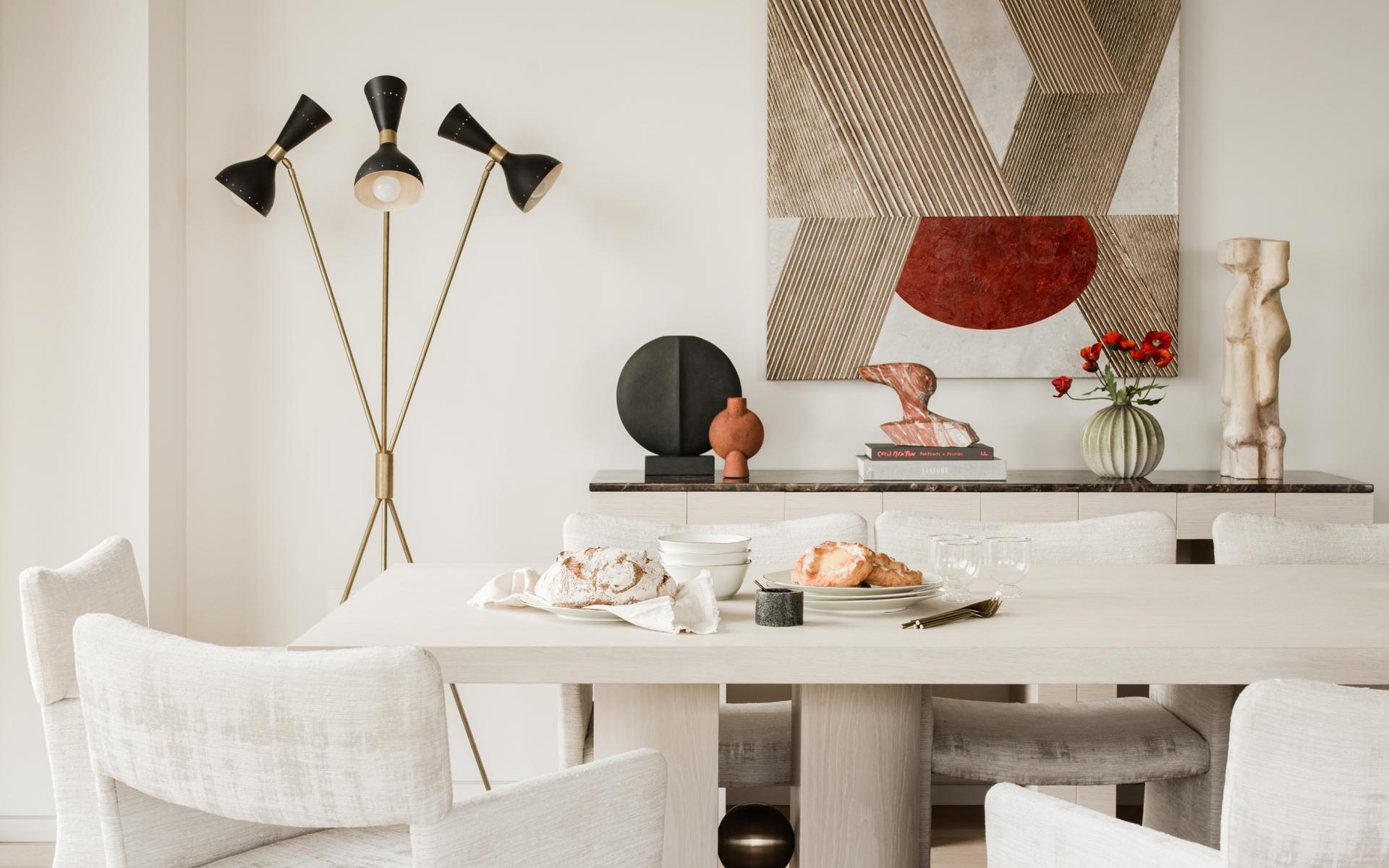 Photo credit: Patrick Williamson Photography