If you're seeking a few moments of calm away from the hustle and bustle this weekend, head to Hong Kong's newly reimagined harbourfront at Victoria Dockside where you will encounter a striking illuminated golden cube situated against the city's skyline.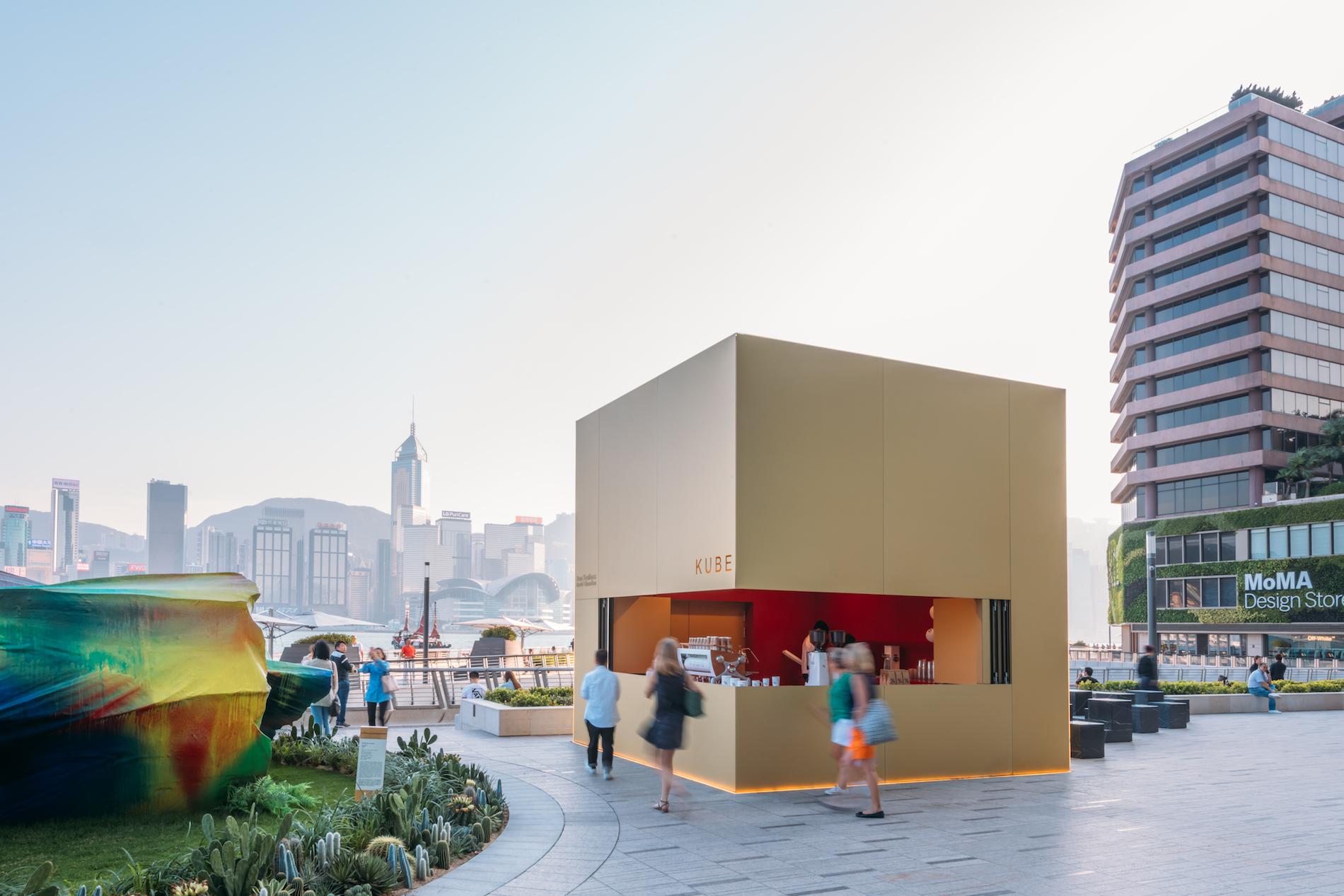 Titled the Kube, that is Kyoto-based coffee house % Arabica's newest shop in Hong Kong – the city's sixth – and not just any ordinary shop, the structure could very well be mistaken for a bona fide sculptural artwork.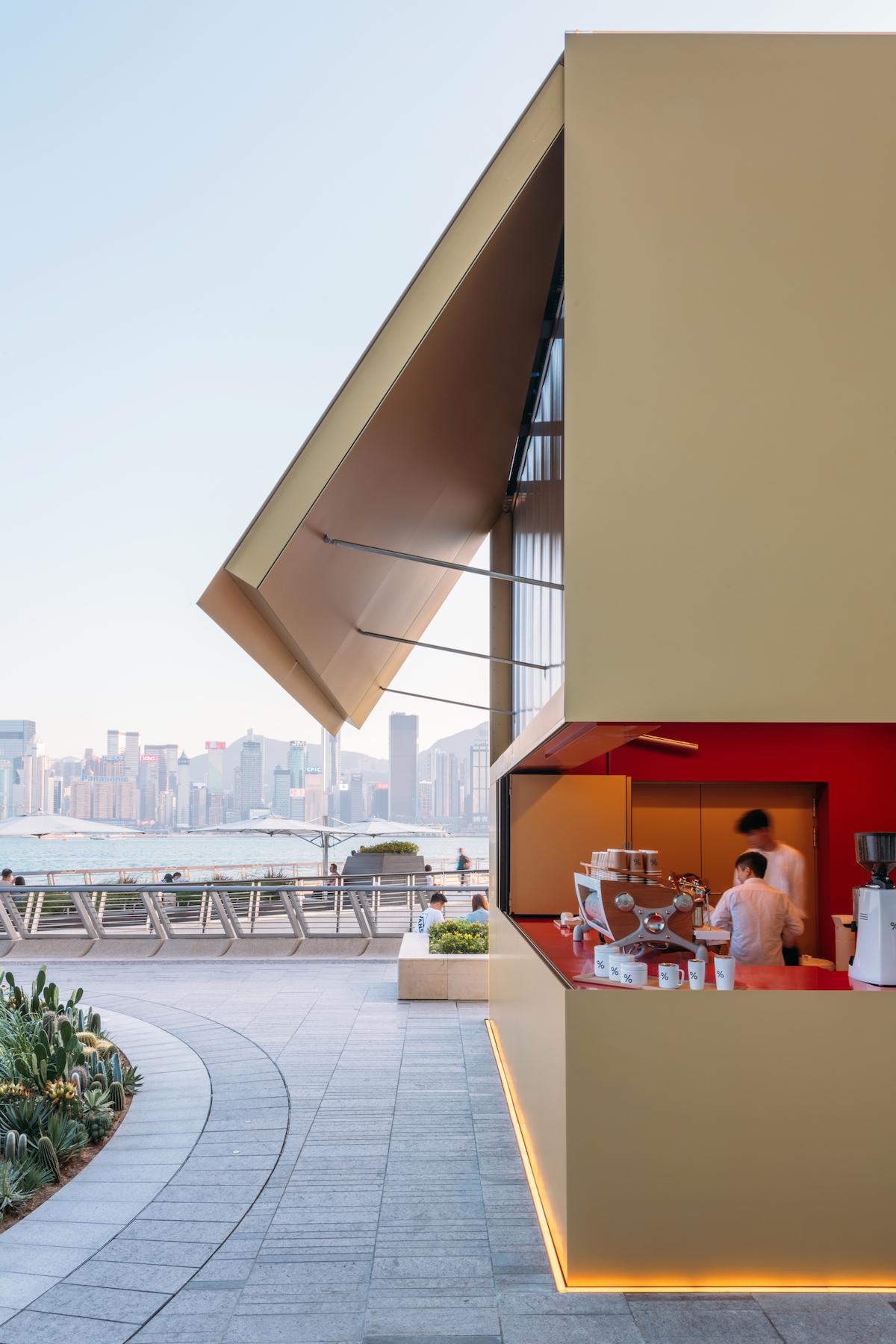 The cube-shaped installation newly unveiled this month is the brainchild of Dutch architectural firm OMA, headed by David Gianotten and Rem Koolhaas, who wanted the space to foster a communal environment where visitors and coffee lovers alike can meet and mingle over a great cup of Joe.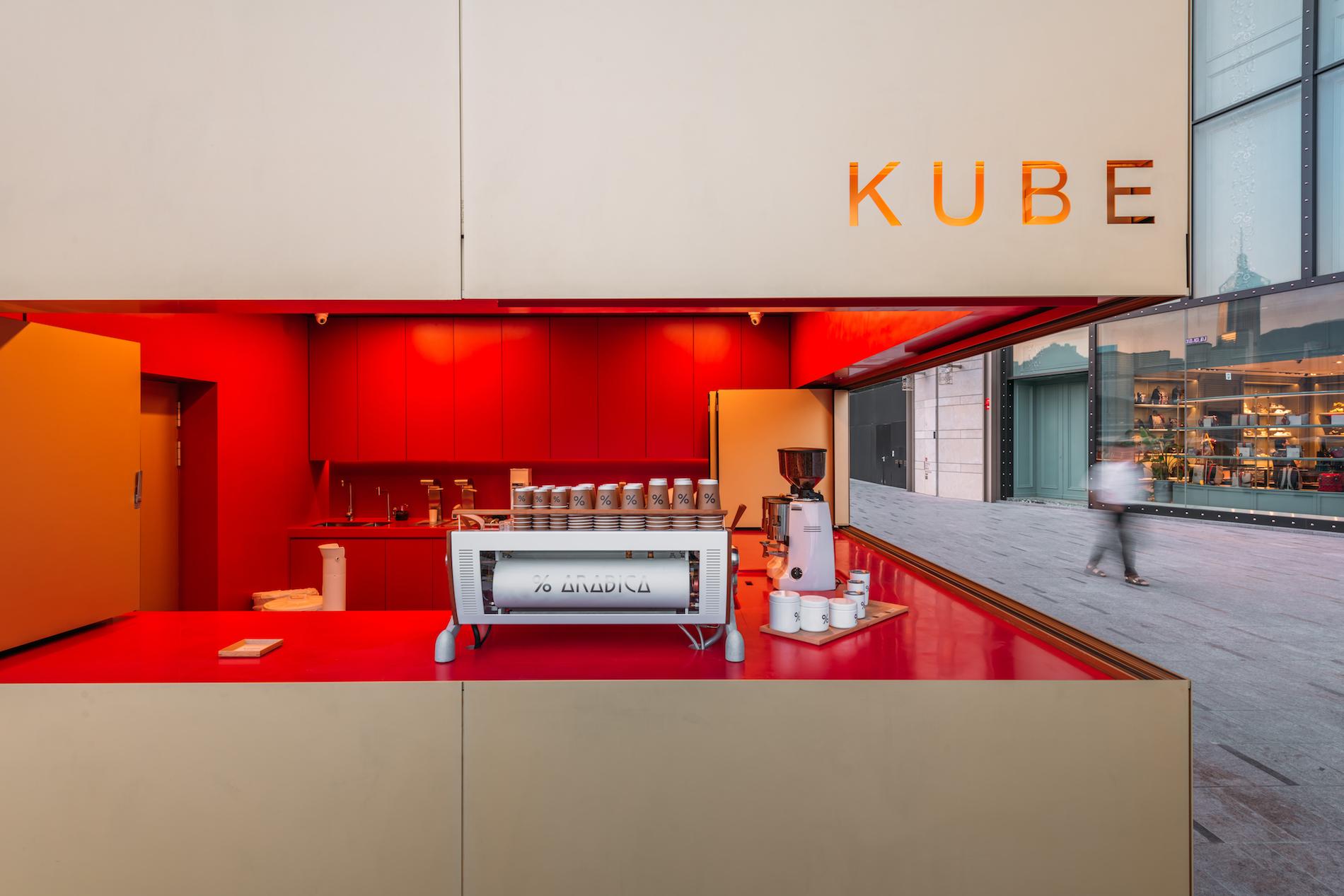 To create this, the team looked to the city's local flair for inspiration. The kiosk resembles the styles of a dai-pai-dong or a food truck, with counters that open up on two sides. Built with aluminium panels that feature a stunning, eye-catching anodised golden finish, the surfaces glimmer and change colour as they reflect the light of different qualities throughout the day, making it a majestic addition to the waterfront.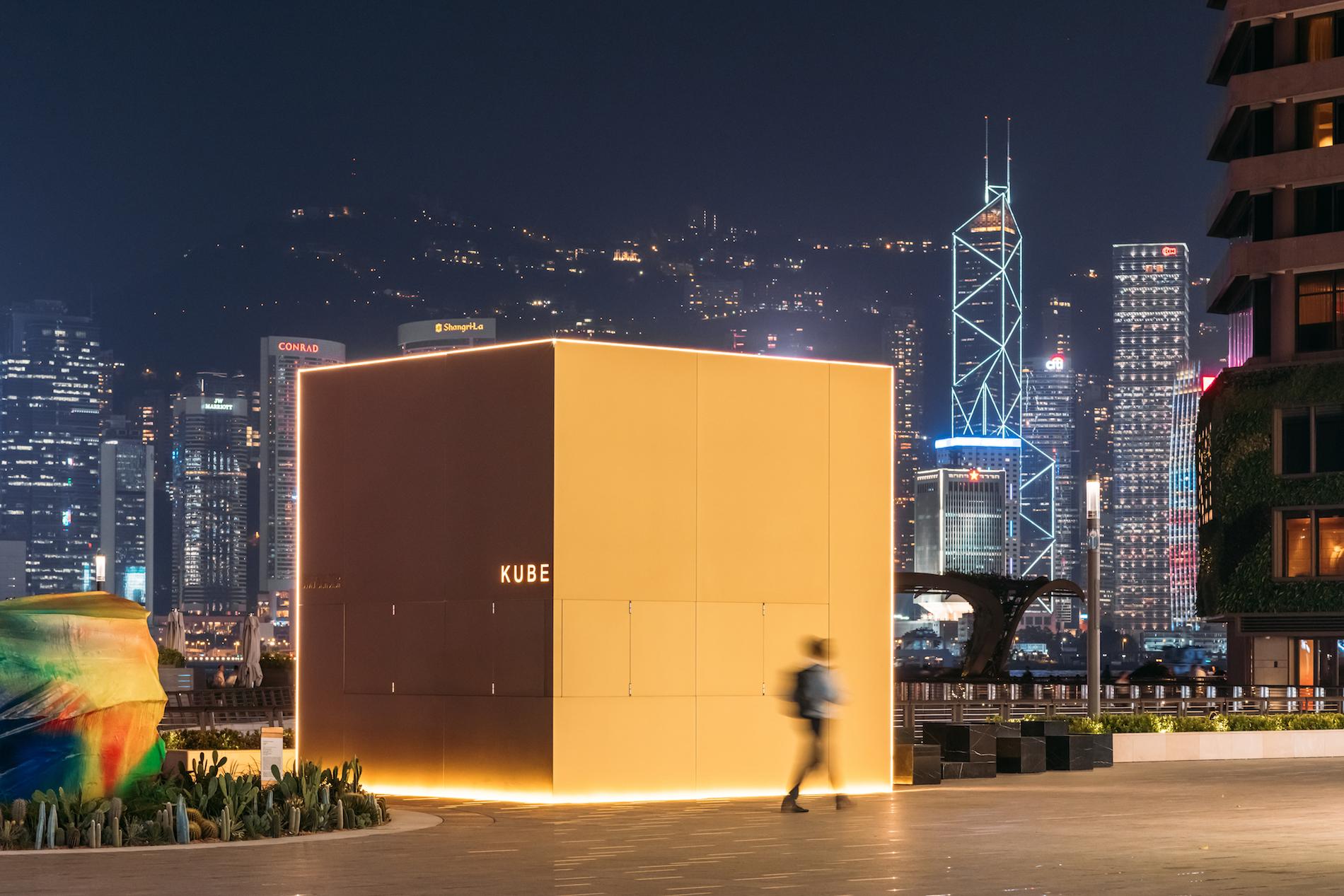 In addition, cubical marble chairs have been built around the kiosk to create a picturesque oasis just steps away from bustling Tsim She Tsui – one where people can gather within and linger around the peaceful setting amidst impressive unimpeded views of the harbour, while enjoying the store's abundant blends of coffee on offer.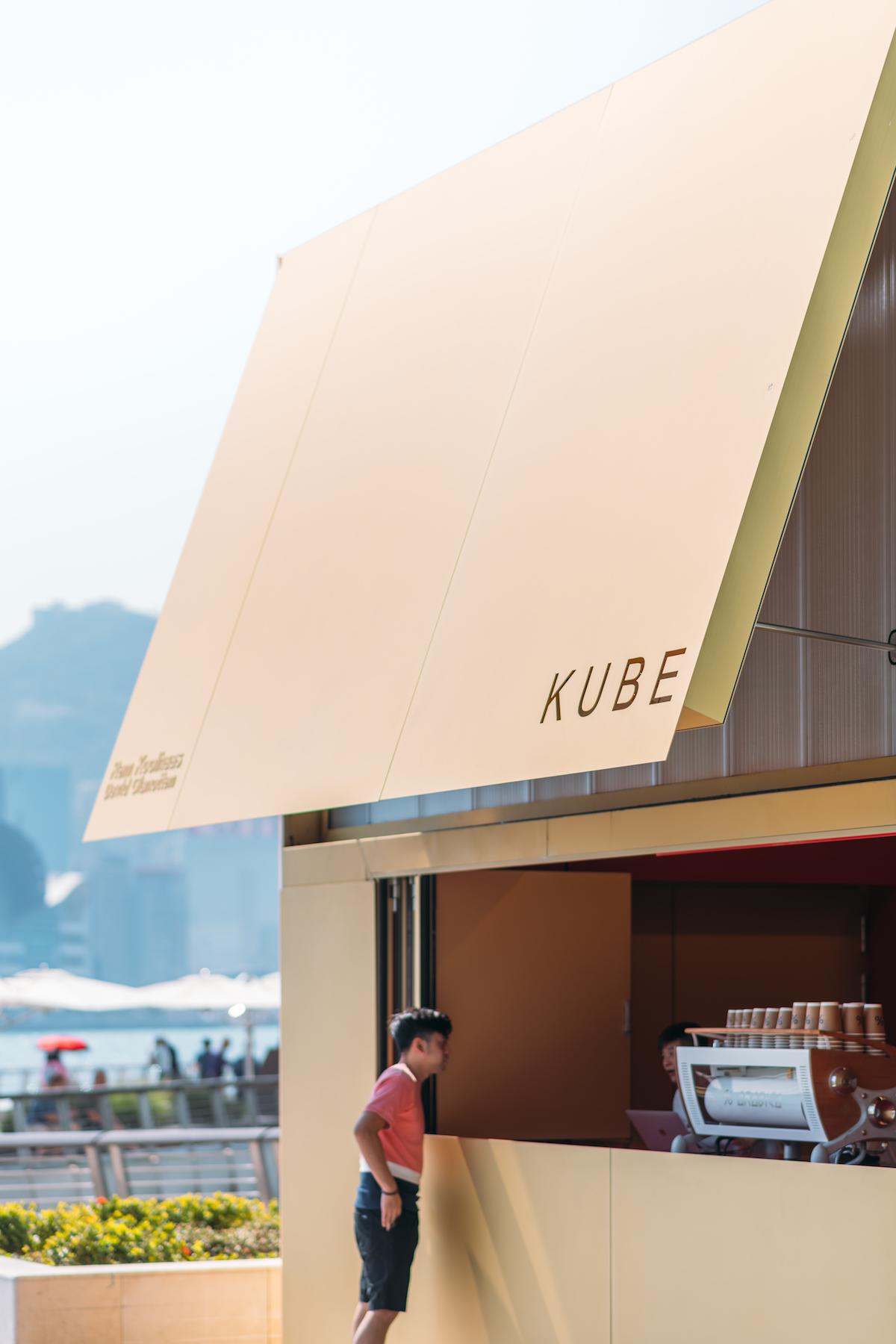 They include the coffee house's signature house blend that is a medium-dark roast combining two Ethiopian and two Brazilian coffee beans. Other highlights include the sweet and smooth Spanish Latte served with a dash of condensed milk, and the Matcha Latte made with Kyoto matcha powder.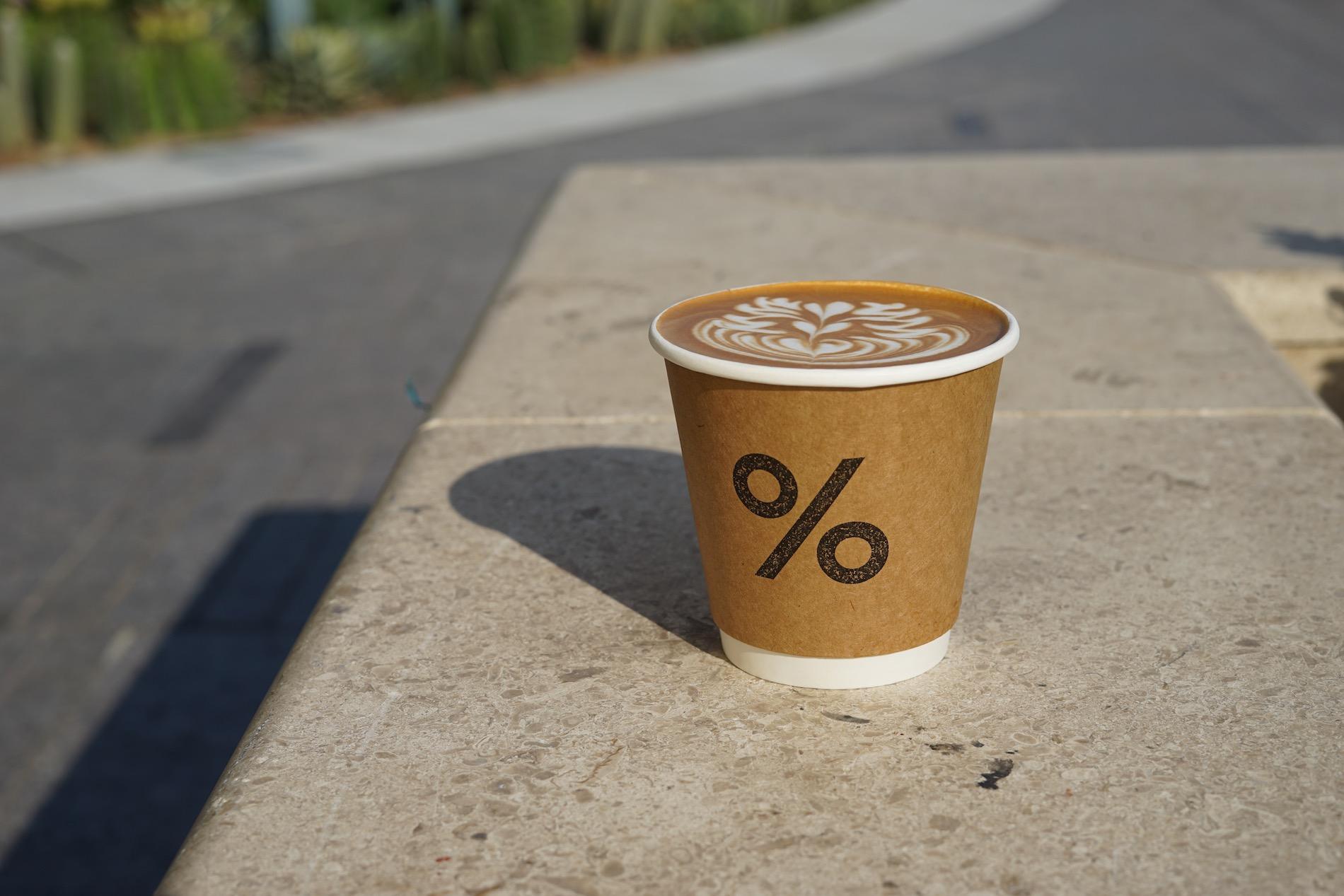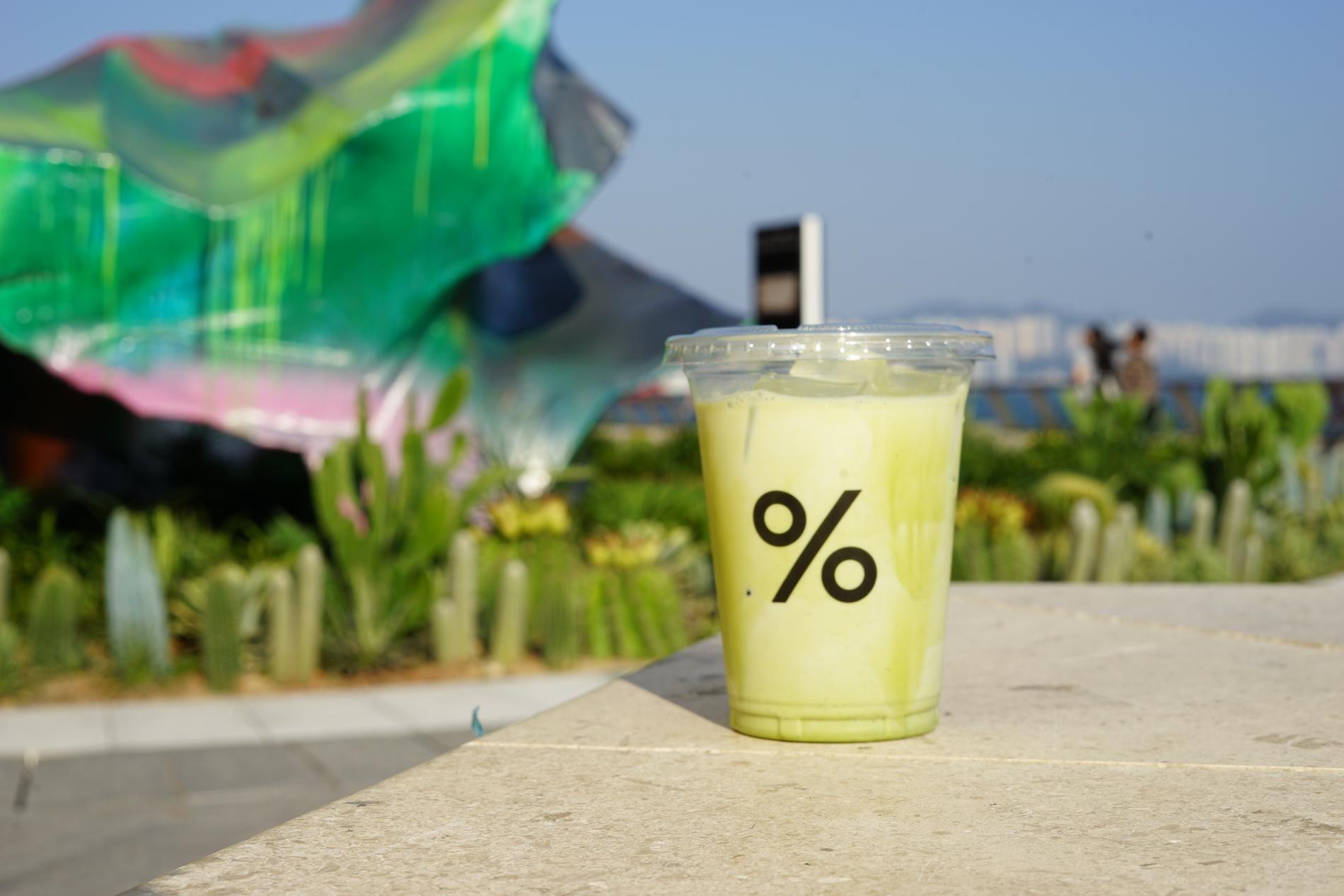 "The Kube is a multi-function installation to connect people visiting K11 MUSEA and passers-by, who share a moment to be fully present to experience the city, and possibilities of encounters," says David Gianotten, OMA's managing partner.
See also: Kaleidoscopic Wonder: Bonnae Gokson Unveils the Newly Reimagined Sevva