'Minimalist' and 'natural' are keywords in a design brief that often result in clean, neutral, and uncluttered spaces.
For a couple and their two young children, however, designer Max Lam has traded away neutrals for a playful – albeit subdued – array of colours, while keeping the clean and uncluttered aspects in meeting the homeowners' preferences.
Located in Kowloon Tong's upscale Parc Inverness residences, the 2,000sqft apartment is an exercise in thoughtfully restrained design, utilising natural materials such as light wood surfaces and bamboo to achieve an air of zen.
See more: An interior designer evokes natural harmony for his first family abode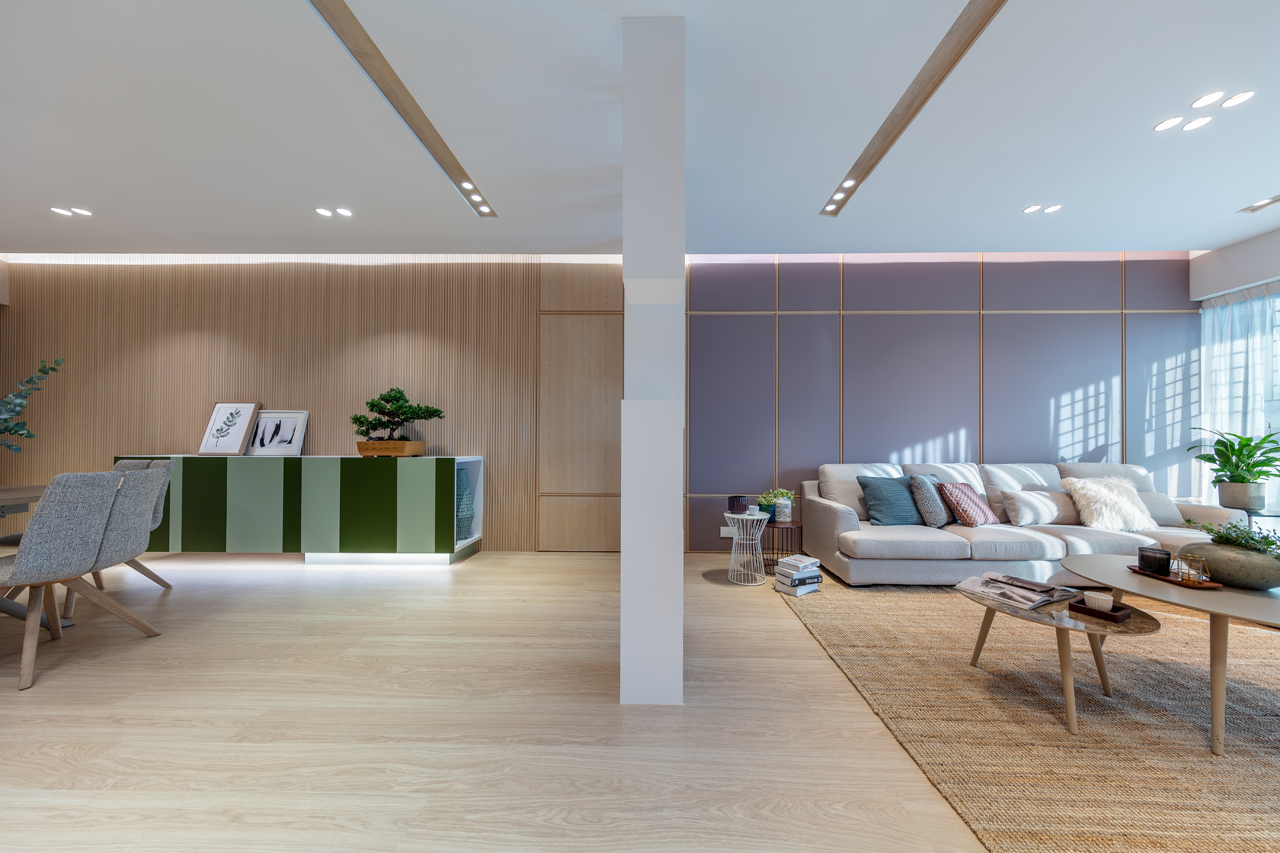 Clean lines and subtle variations in texture, such as in the padded walls and bamboo accents, reflect the requested minimalist aesthetic – without scrimping on another key requirement: ample storage, implemented discreetly around the home in hidden surfaces and corners, as well as in multifunctional screens that likewise serve as dividers.
See more: This compact Happy Valley home is an exercise in hidden storage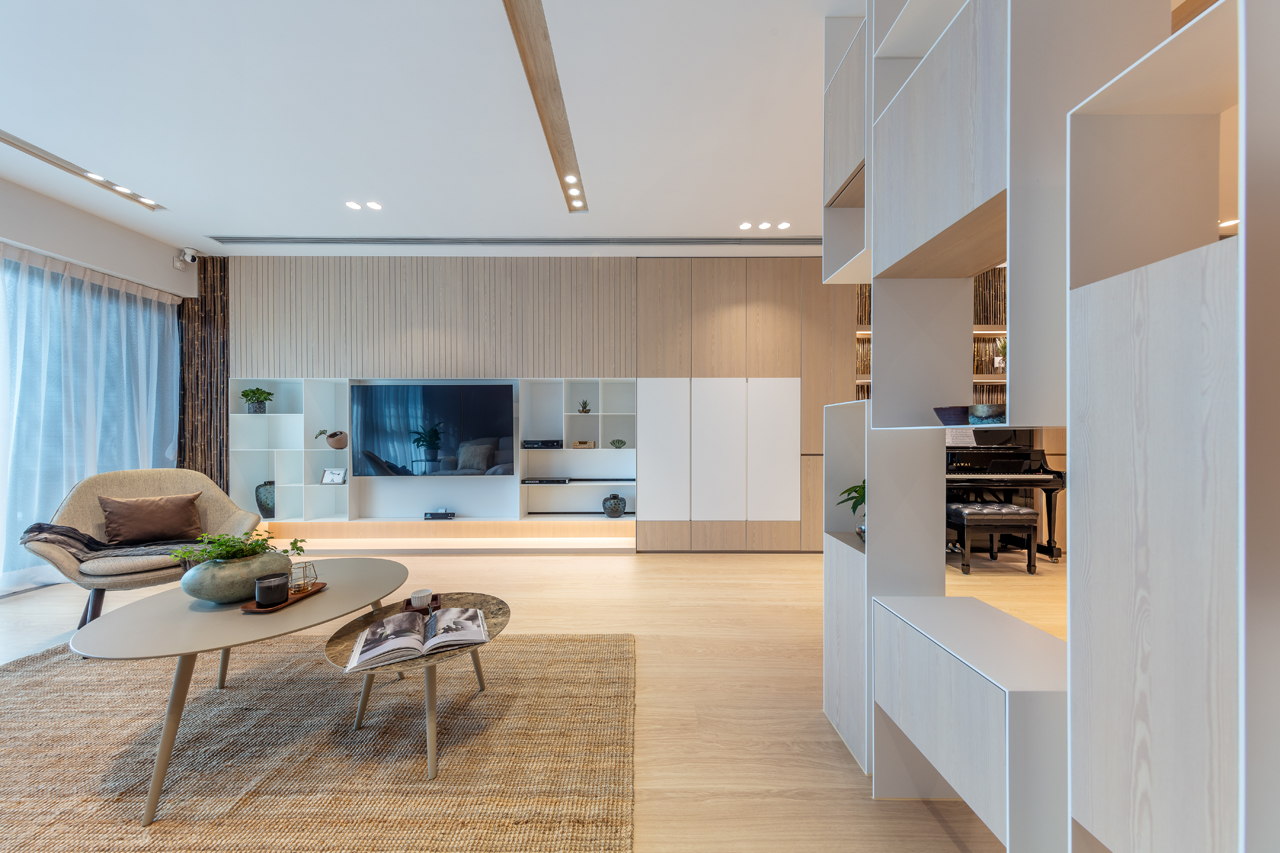 In their respective domains, the children are surrounded by a splash of colour, and treated to their own unique features: a platform housing the bed – and storage – for the daughter, and a cube-shaped cave for the son. The master bedroom also doubles as the couple's hideaway as well as a communal theatre for the family.
See more: Lim+Lu transforms this Tseung Kwan O apartment into a kaleidoscope of colours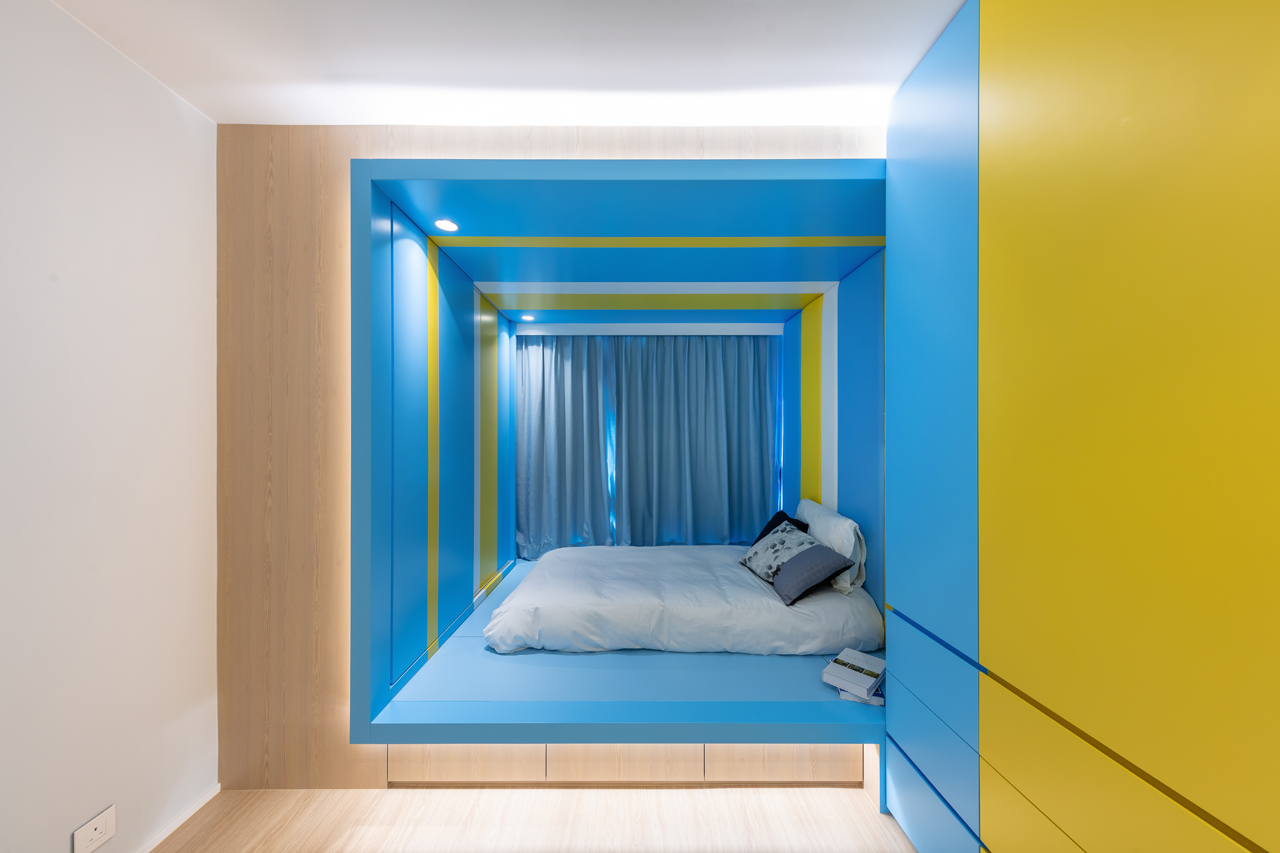 Scroll through the gallery below for a deeper tour of the home.