Packed living space is invariably an issue faced by most urban abodes, but this Indonesia home has come up with a means to improve it.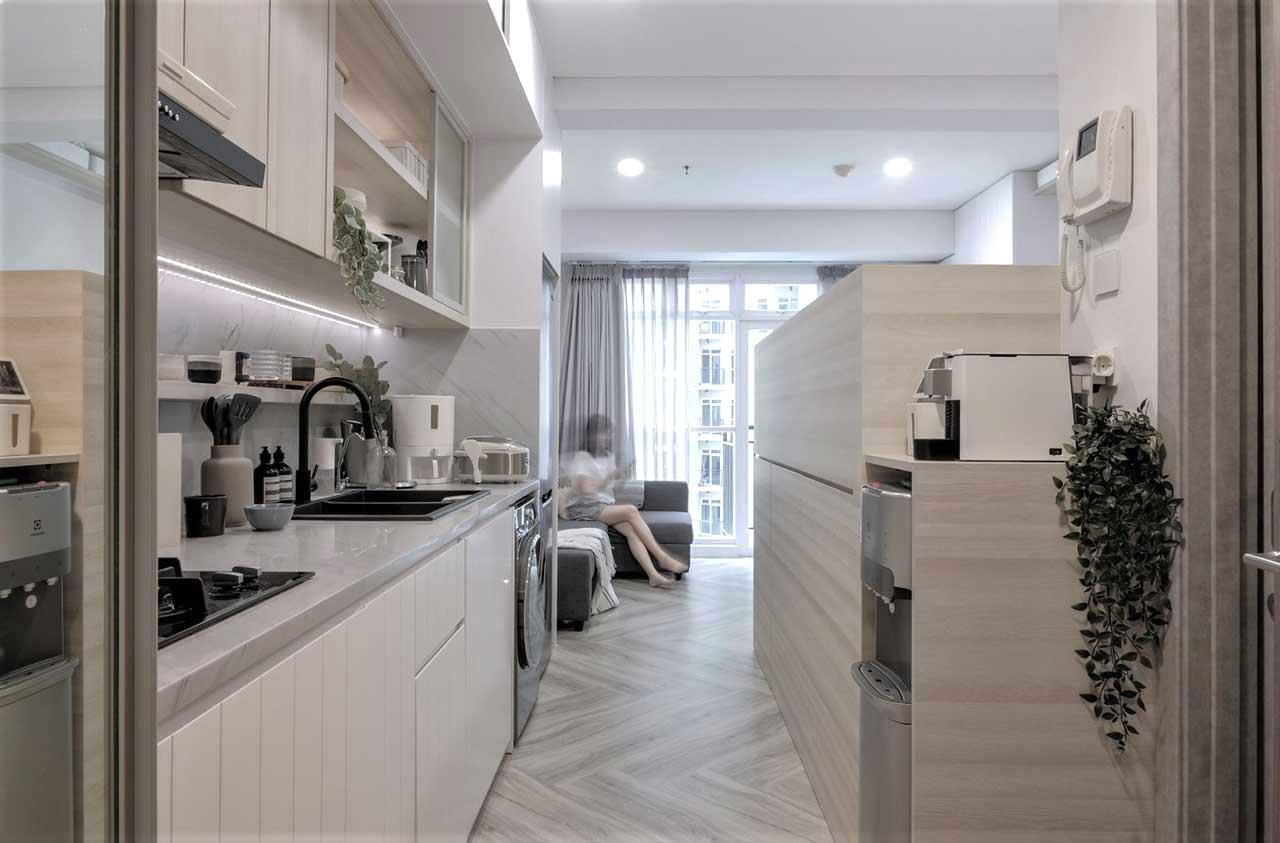 Done by Co+in Collaborative Lab, this small Indonesian house with fewer than 300 square feet and low ceilings was reconfigured into a two-bedroom abode with a fully open layout. The whole space is dominated by matte and neutral tone including white, grey and wooden elements. Which means the light can be reflected onto the surface of each furniture to maximise the sense of space visually. Ample space is reserved to accommodate a small corridor, a fully-equipped kitchen, an elevated bedroom, living and dining room-cum-guest space, wardrobe and storage room.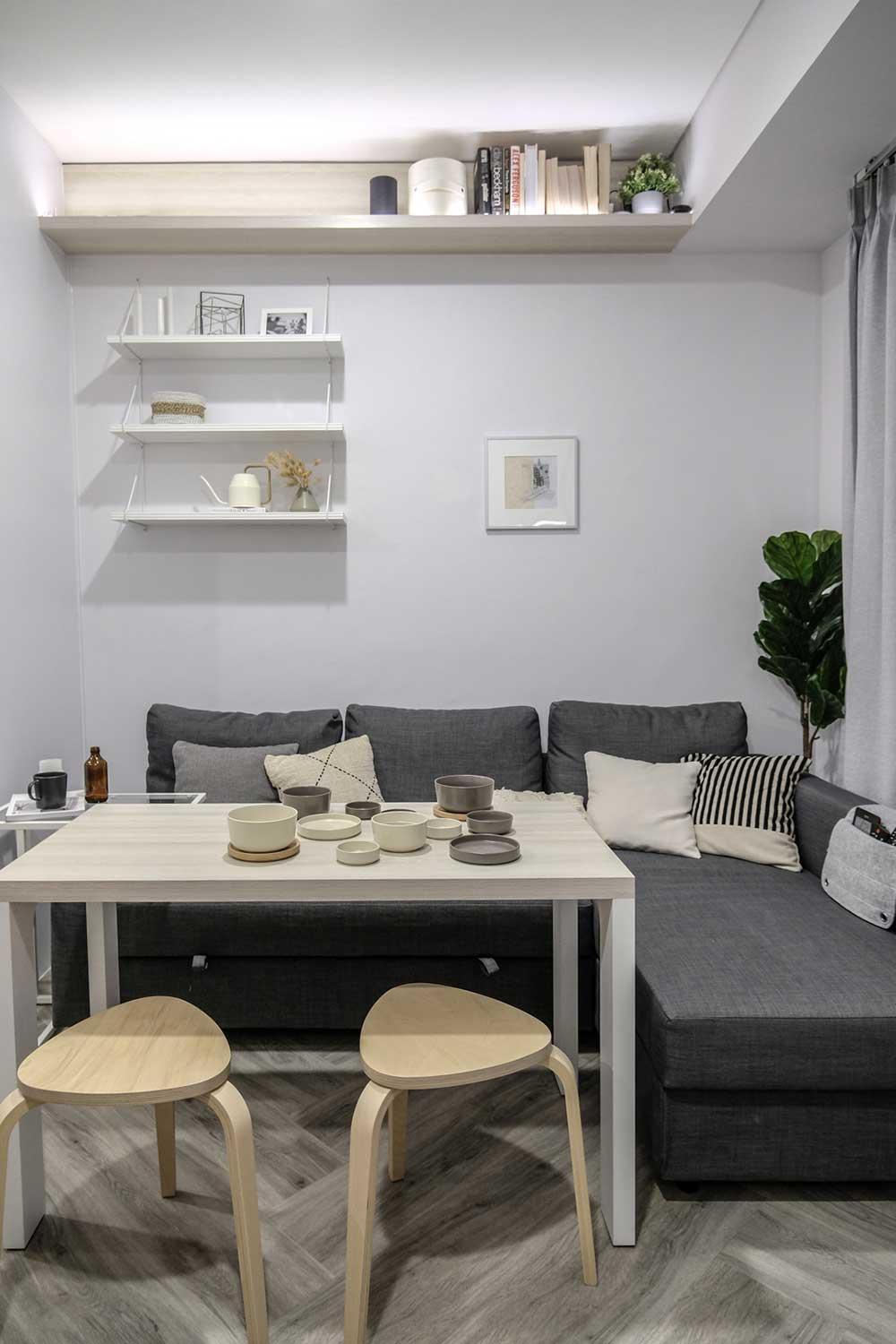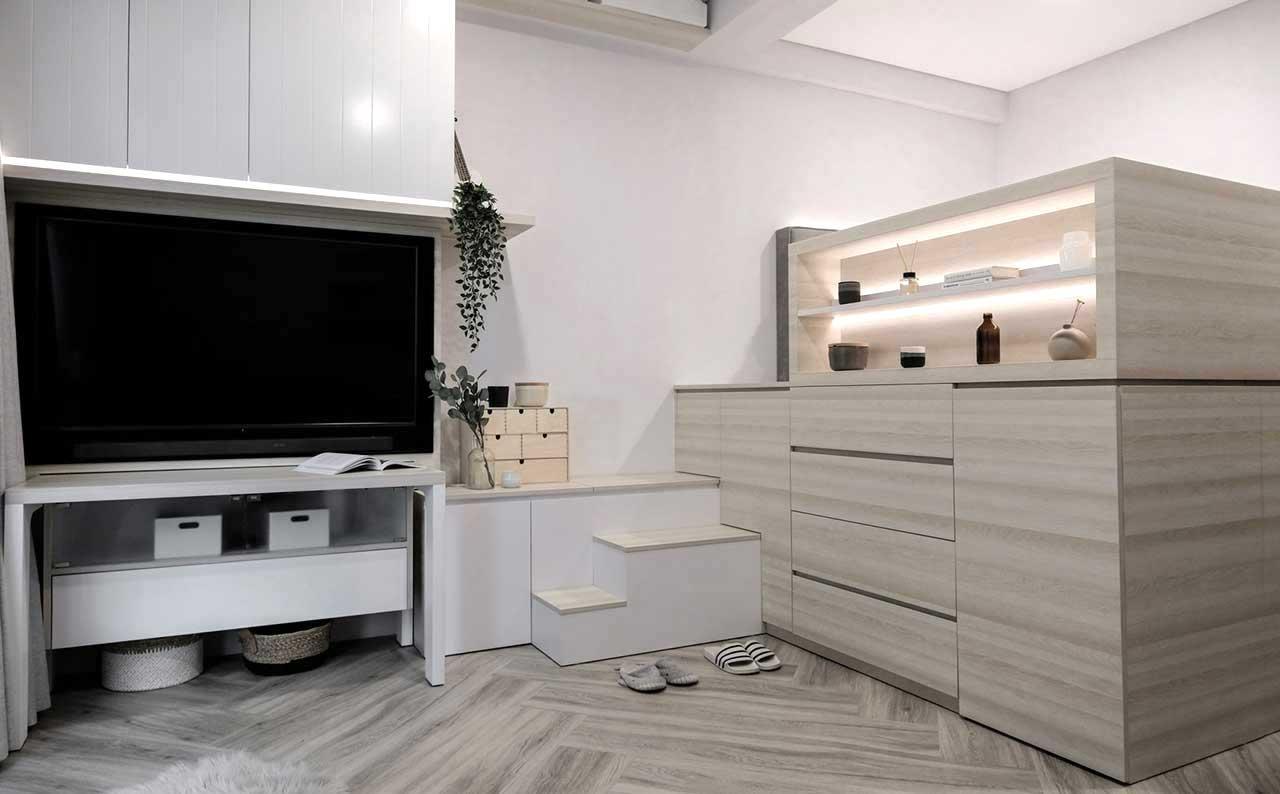 The living room and the dining room are integrated into one area. The light dining table can be folded and stored at any time. To save floor space, the bookcase is split into ceiling display racks and wall-mounted shelves. The bed fitted with an elevated floor is flanked by wooden walls, an open design that protects the owner's privacy.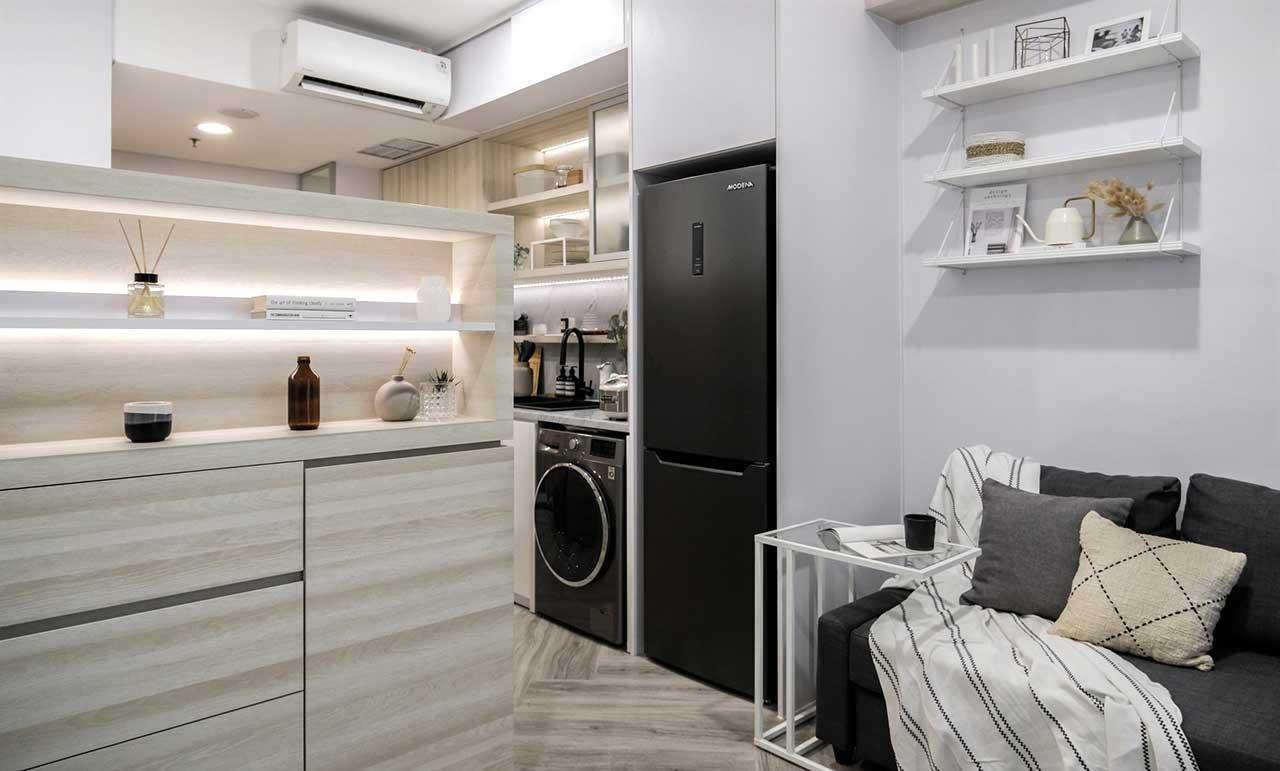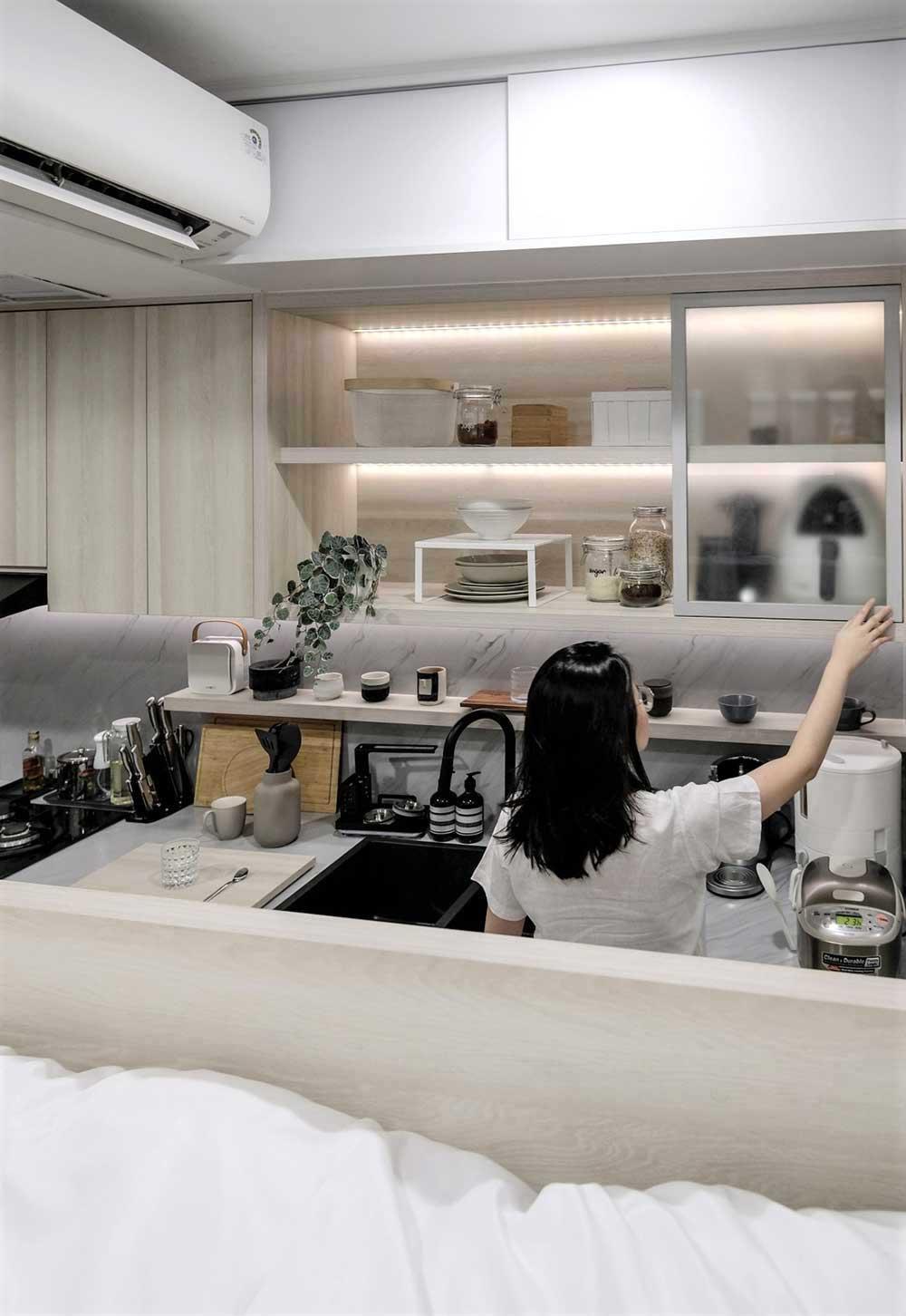 Refrigerators are installed in floor-to-ceiling wall cabinets, a feature in line with the silhouette of the open kitchen next to it. The cabinet surface is mixed with solid wood board and frosted glass sliding board to maximise the storage capability. The bathroom wall is decorated with wall tiles of various sizes, allowing the small spaces to take advantage of depths and pattern variations.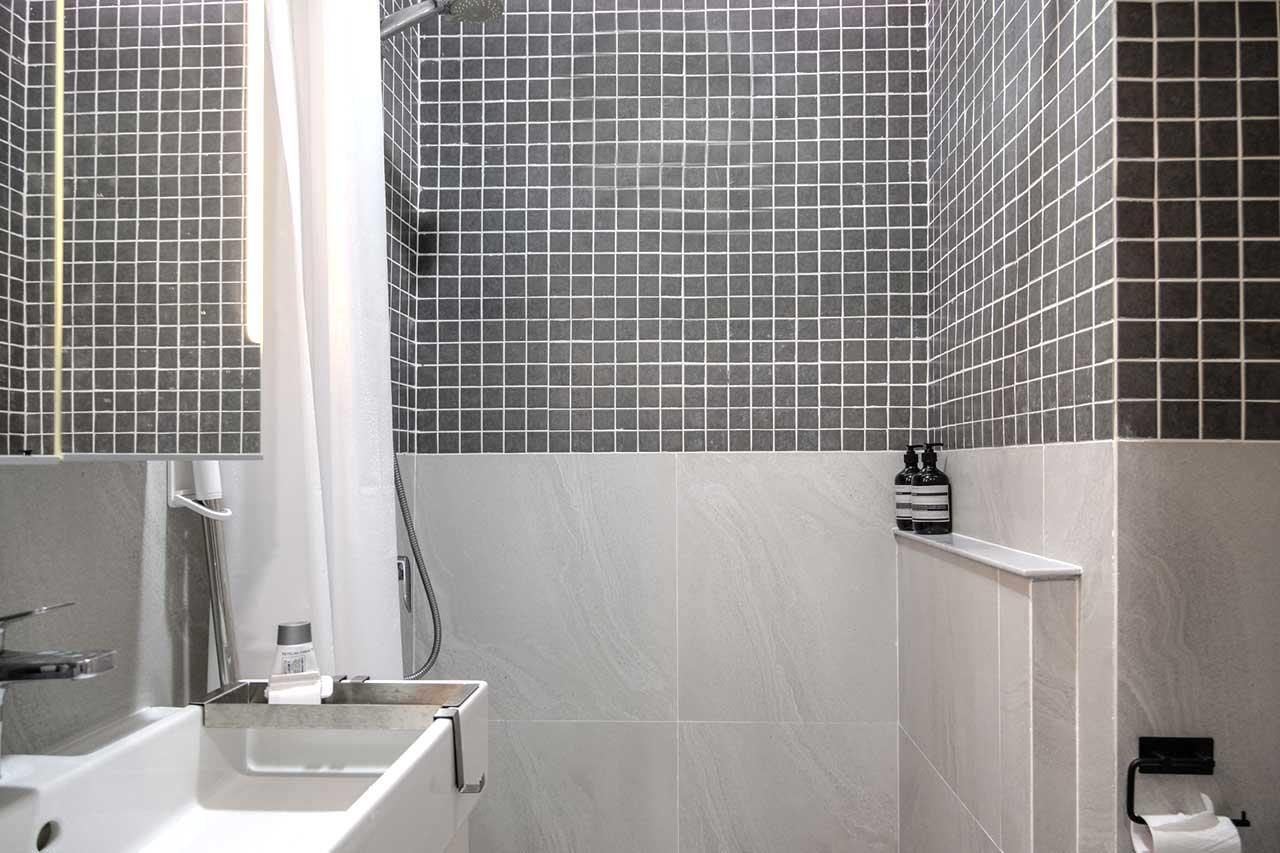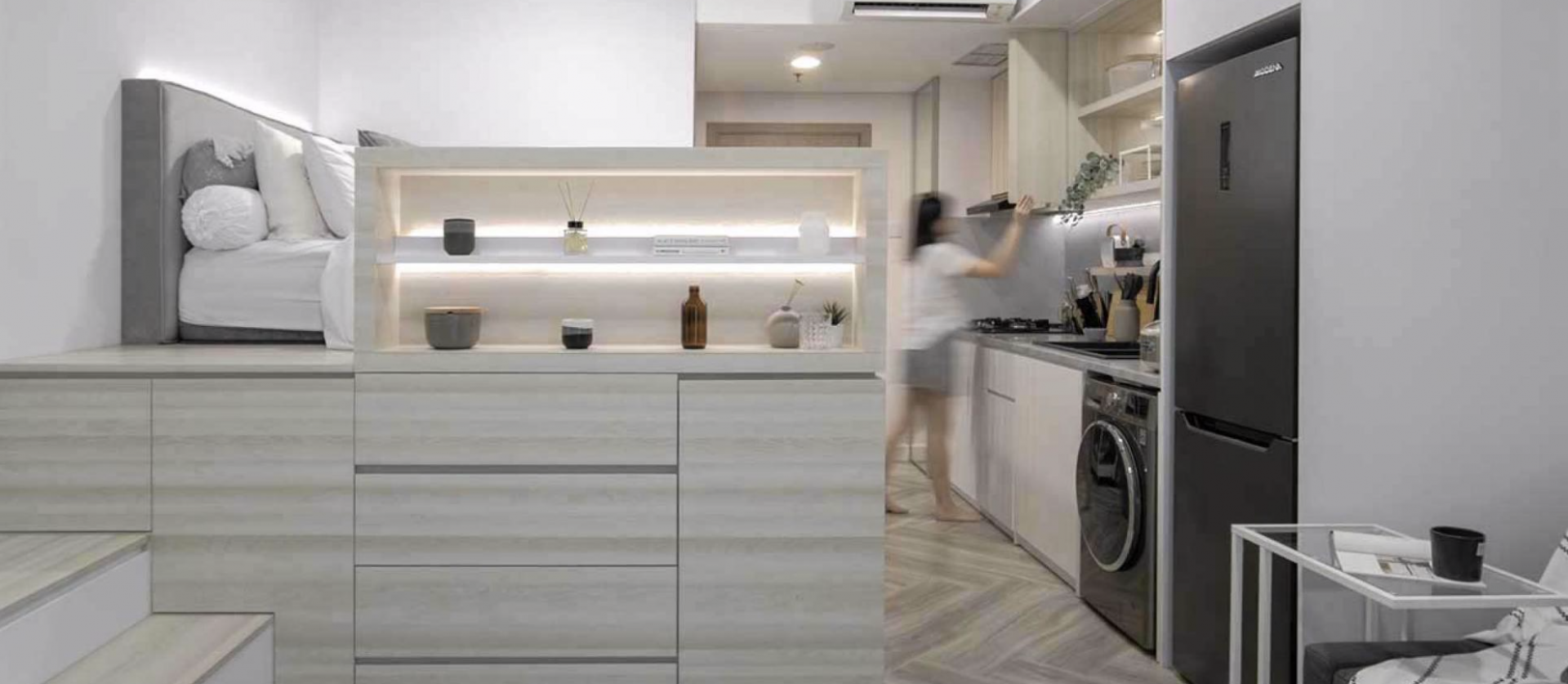 Photo: Co+in Collaborative Lab