Colour, pop culture and playfulness are qualities of an Ernest Chang artwork, but peel back a layer and there typically lies something a bit more reflective, and somewhat more urgent.
This comes through in 'Tear and Consume,' now on show at The Stallery portraying familiar cartoon characters – referenced by name in their titles: James, Misty, Jessie, Pichu, Eevee – and created to be destroyed during the exhibition's opening night.
The destruction was inspired by the endless tearing and layering of real estate posters on empty shops in Wan Chai, says Chang, who has an affinity for the neighbourhood, where he also lives. There he has founded The Stallery, a gallery and photo studio, and even produced The Blue House Series, a photography collaboration with St. James Settlement to raise awareness of the building's heritage and preservation efforts.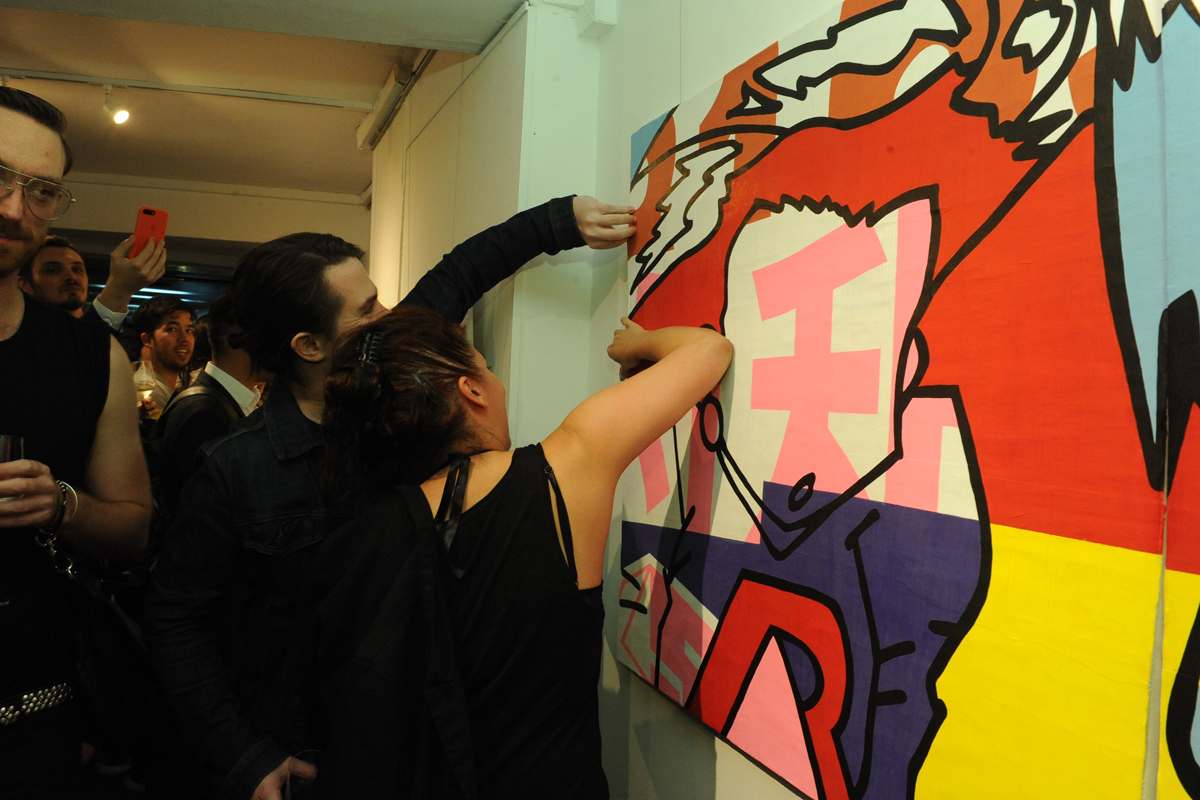 Image courtesy of The Stallery
The act of destroying during the opening was a metaphor for the inevitable destruction of our planet due to our consumerist desires, he says. I hope this experiment teaches us to treasure the products and resources we have now, because if we keep destroying the planet without remorse, they'll end up like my artworks.
See more: My Neighbourhood: Bakehouse's Gregoire Michaud on Wan Chai
If it sounds like he's pulling a Banksy, it's only because of the timing: Chang had conceptualised the project nearly a year before, and was getting ready for opening night when news broke of the famed street artist's self-destructing auction piece.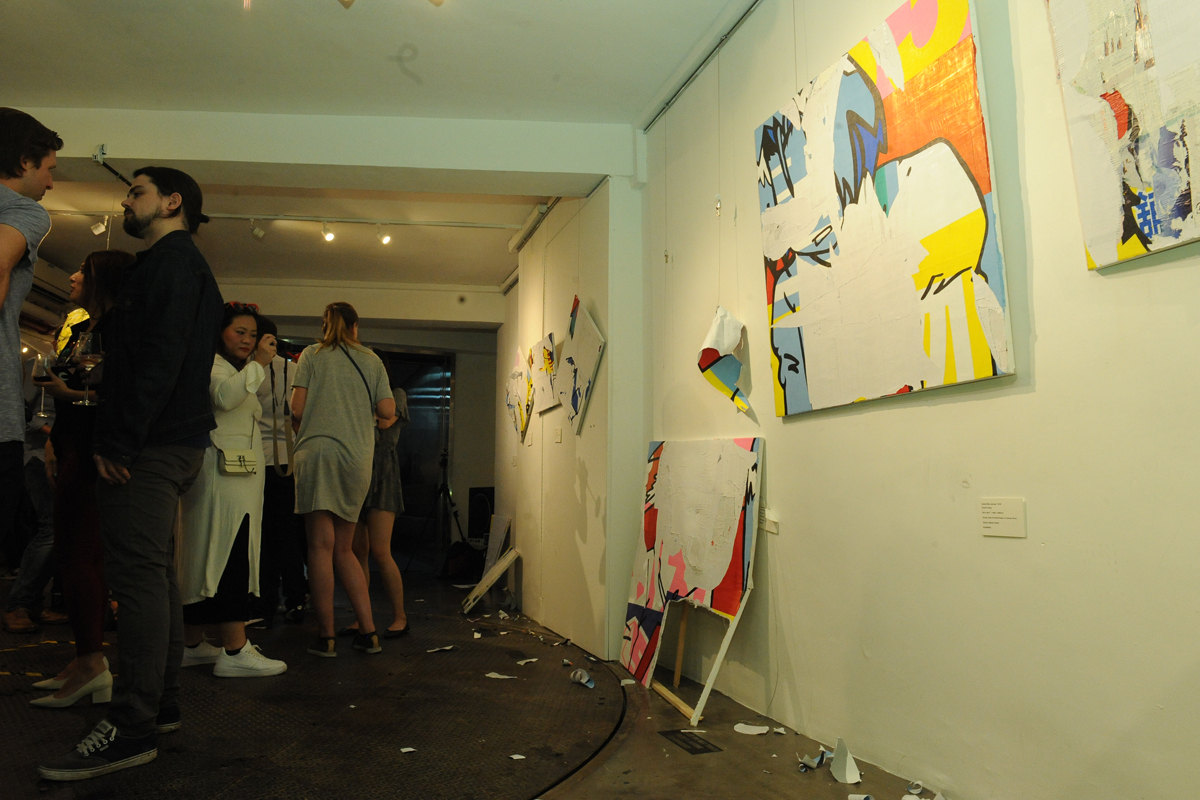 Image courtesy of The Stallery
But Chang isn't too fazed, having been too busy reflecting on his own work and, more importantly, the message he wants to impart. My intentions were not to mock or shock my audience but to involve them in the artistic process, where they think and feel, instead of passively observe.
See more: 4 home decor and accessory collections for truly artistic interiors
From the beginning I wanted to invite them to go through the whole thought process, in which they had to experience grief over deciding whether to destroy something beautiful. I wanted to invite them to feel the many dilemmas of being a contemporary human, balancing between infinite consumption of resources and the finite quality of nature.
Catch 'Tear and Consume' at The Stallery until 18 December, and read on as we quiz Chang on a much lighter note regarding his creative inspirations as of late.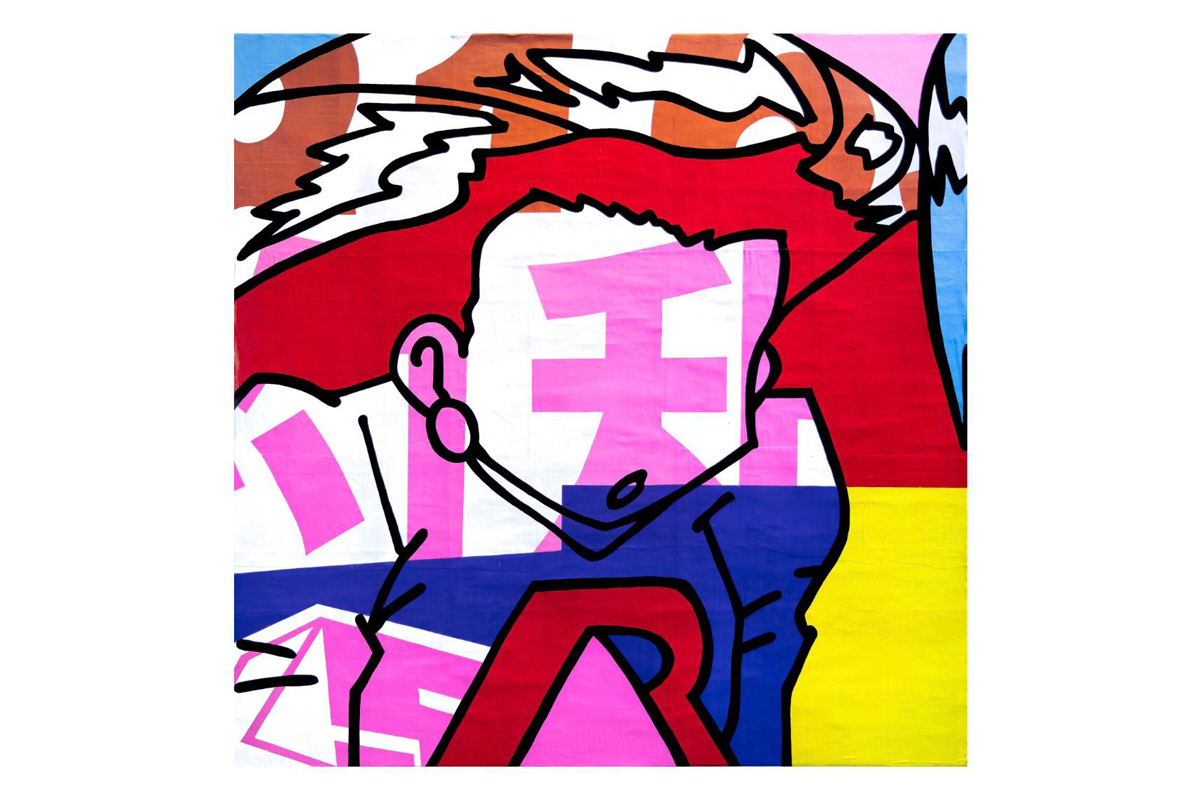 Which piece (or series) are you most proud of producing?
I'm most proud of producing the large diptych in Tear and Consume, titled 'Science-Based Vanity' and 'Instant Man'. They took the most planning and construction. The layering of terms and conditions alone took a whole month to glue properly and flatly. I think my artistic message was executed best in these two pieces because of how long they took to make and how long it took for the viewers to tear them apart.

Image: 'Science-Based Vanity' by Ernest Chang, courtesy of The Stallery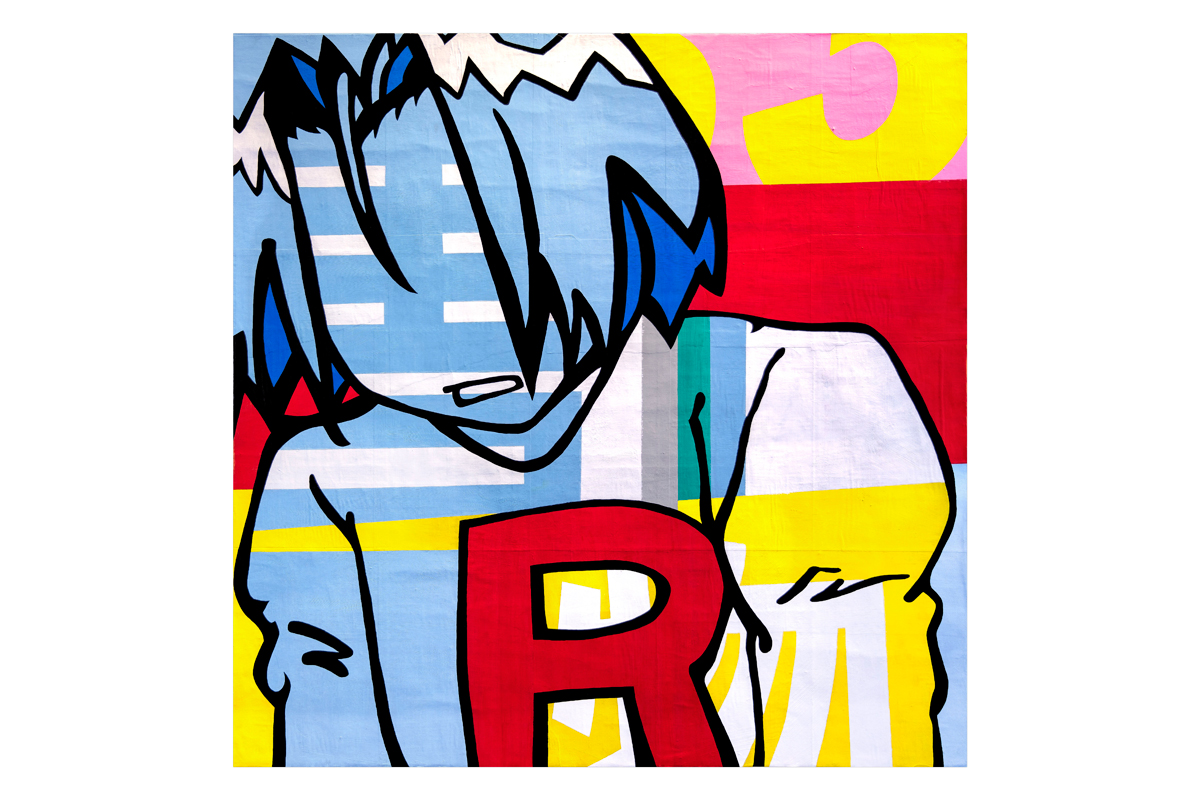 What's your favourite medium of the moment?
The medium I prefer at the moment is liquid acrylic markers on canvas. They allow me to paint in extreme detail, and the colours are super sharp too.

Image: 'Instant Man' by Ernest Chang, courtesy of The Stallery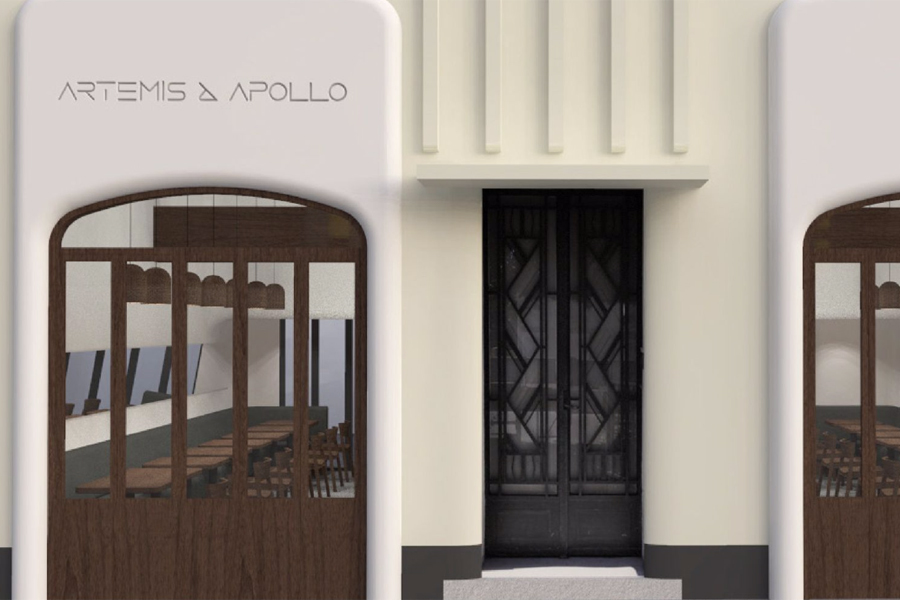 Favourite restaurant as of late?
My favuorite our restaurant right now is Artemis & Apollo on Moon Street, a fine dining Greek restaurant with the best hummus and saganaki. My friend is a chef there and he told me to come try it during their soft opening. I've fallen in love with it ever since.

Image: Courtesy of Artemis & Apollo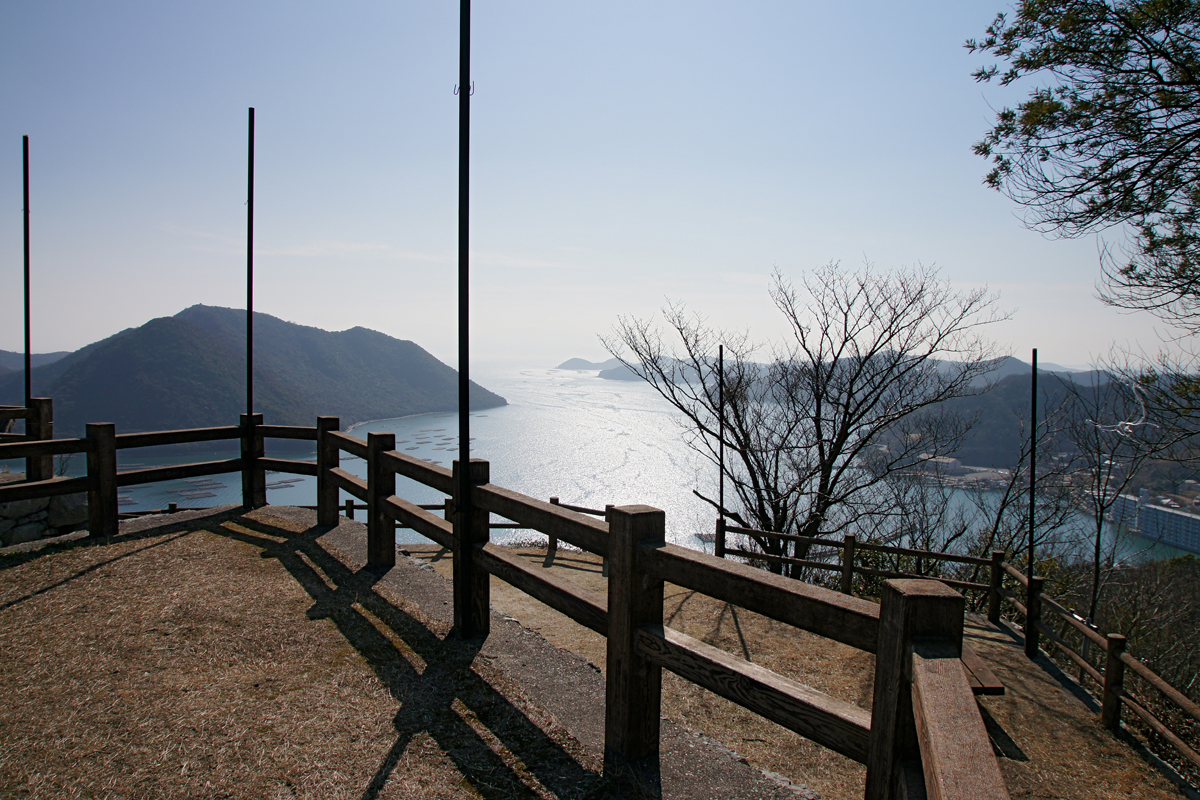 Favourite travel destination?
I don't have any favourites because I love traveling in general. But if I had to choose, I would say some remote islands in Japan, or Kathmandu in Nepal.

Image: 663highland (GFDL, CC-BY-SA-3.0/Wikimedia Commons)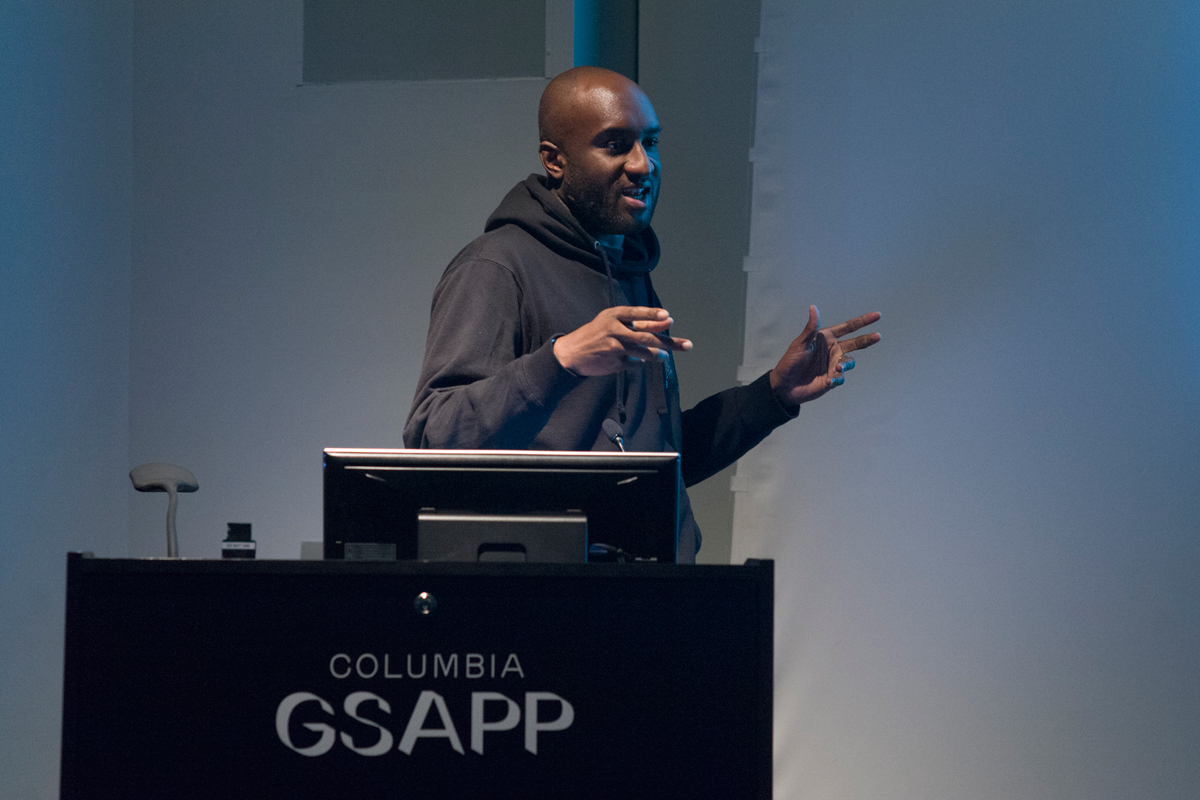 Can you name a designer who's been particularly inspiring to you recently?
Virgil Abloh. I like how he mixes contemporary fine art with fashion and vice versa. He seems to know how to transform simple ideas into objects and artworks that are profound. And he's just a great fashion design in general. I love his stuff.

Image: GSAPPstudent (CC BY-SA 4.0)/Wikimedia Commons
For more creative inspiration from leading creatives in the city visit our Moodboard of the Month section.
The post Moodboard of the Month: Ernest Chang of The Stallery appeared first on Home Journal.