As the world's biggest interior design and furniture fair returns to Milan, we handpick this year's unmissable large-scale installations and exhibitions.
1. LV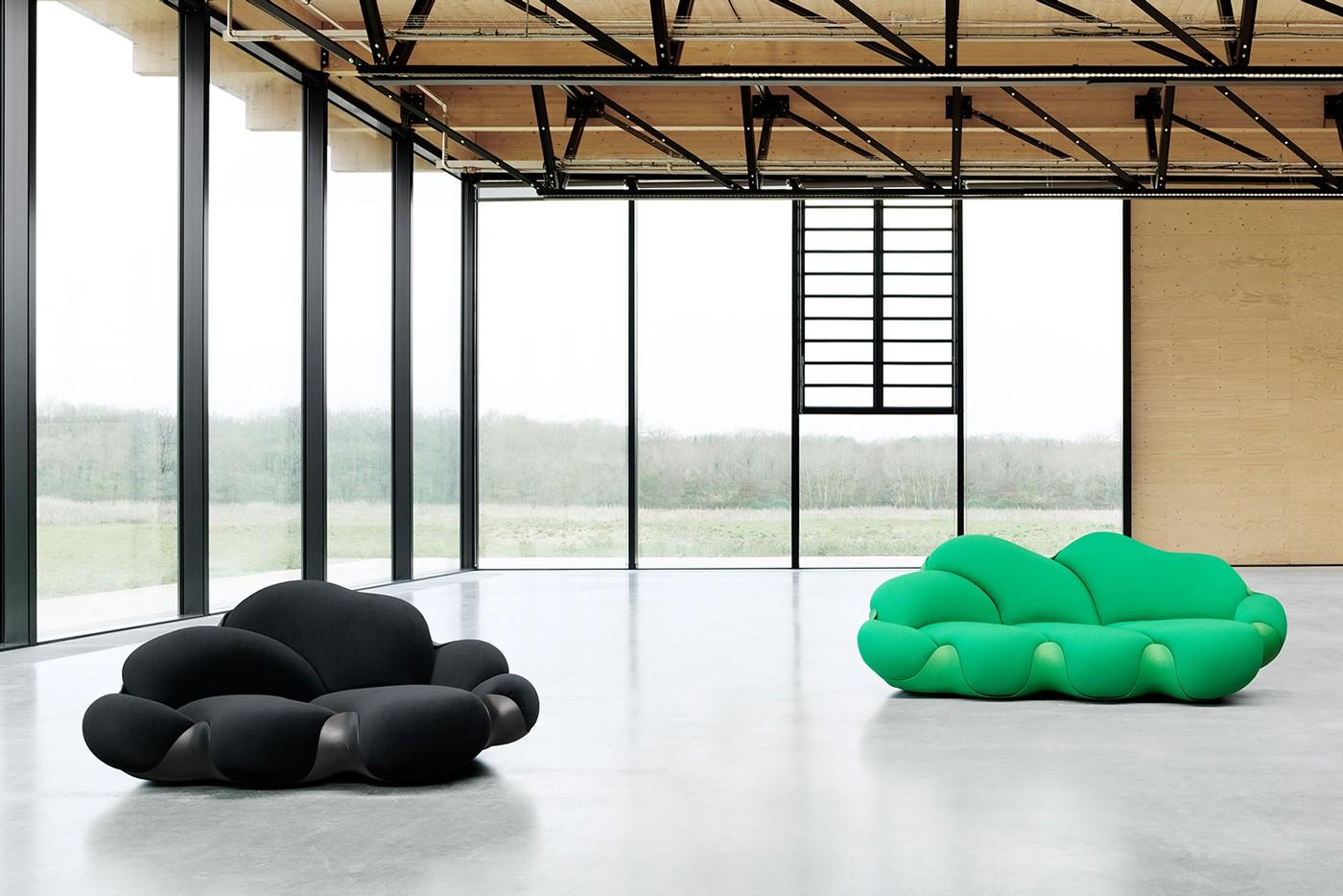 Coinciding with this year's Milano Design Week, Louis Vuitton celebrates ten years of the Objets Nomades collection of furniture and design objects. At a specially designed exhibition space within the iconic Garage Traversi, Louis Vuitton unveils two new additions to the Objets Nomades collections as well as a wide selection of recent and classic pieces, created by an ever-growing roster of renowned international designers, including Fernando and Humberto Campana, Atelier Oï, Raw Edges, Frank Chou, André Fu, and Marcel Wanders Studio.
Also, for the duration of the fair the Maison is bringing Studio Rochel's ovoid work "Nova House" to the heart of Milan as part of the Maison's tradition of exhibiting nomadic architecture.
2. VERSACE HOME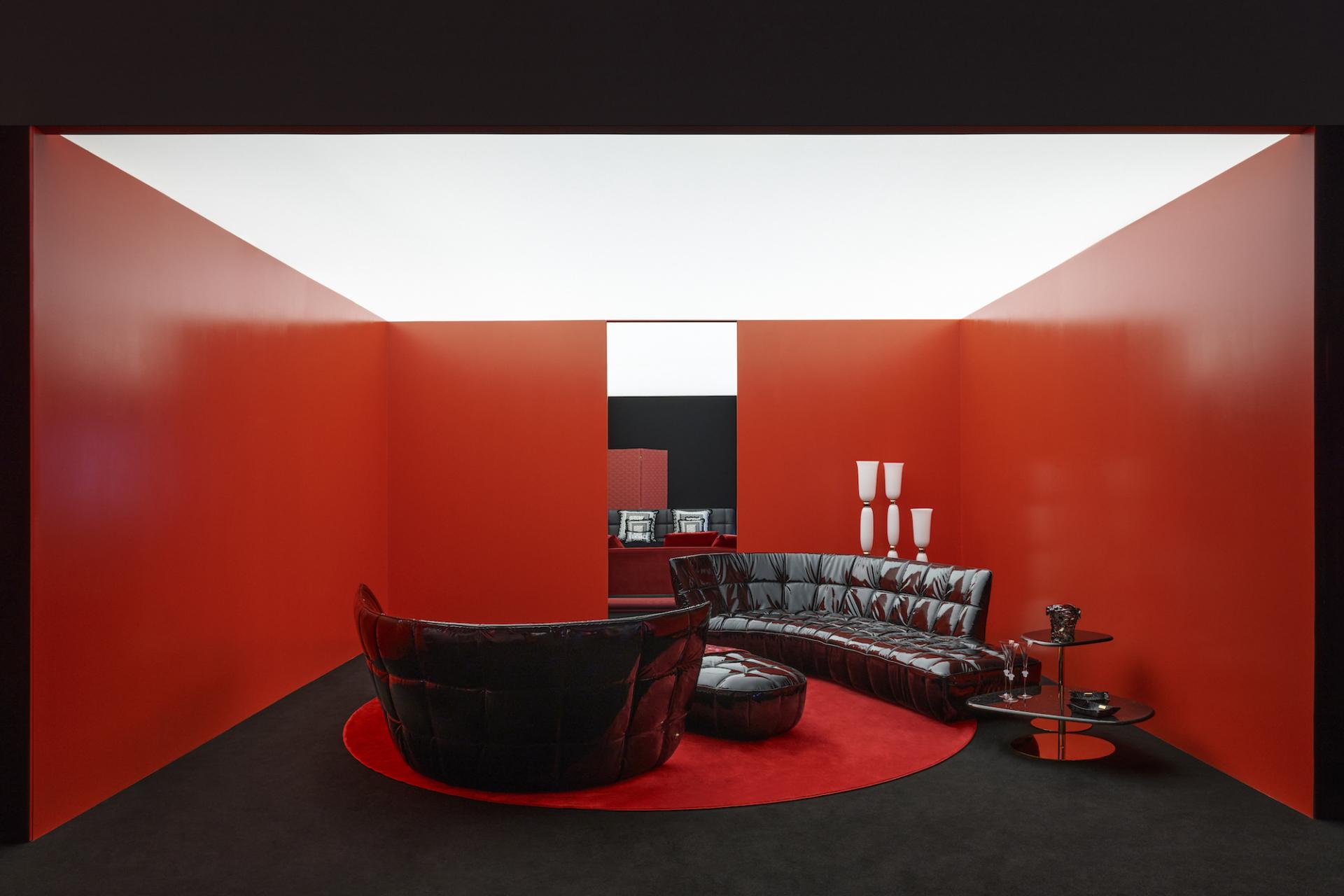 Versace is presenting its new home collection in an exhibition in collaboration with designers Roberto Palomba and Ludovica Serafini. Highlights include the streamlined La Medusa sofa series showcased against a crimson background.
Meanwhile, the Stiletto Outdoor series is dominated by brighter blue and white palette. The combination of three-dimensional fabrics and cushions results in a soft and comfortable sofa, perfectly integrated with its surrounding greenery amidst a natural and pleasant atmosphere.
3. AB Concept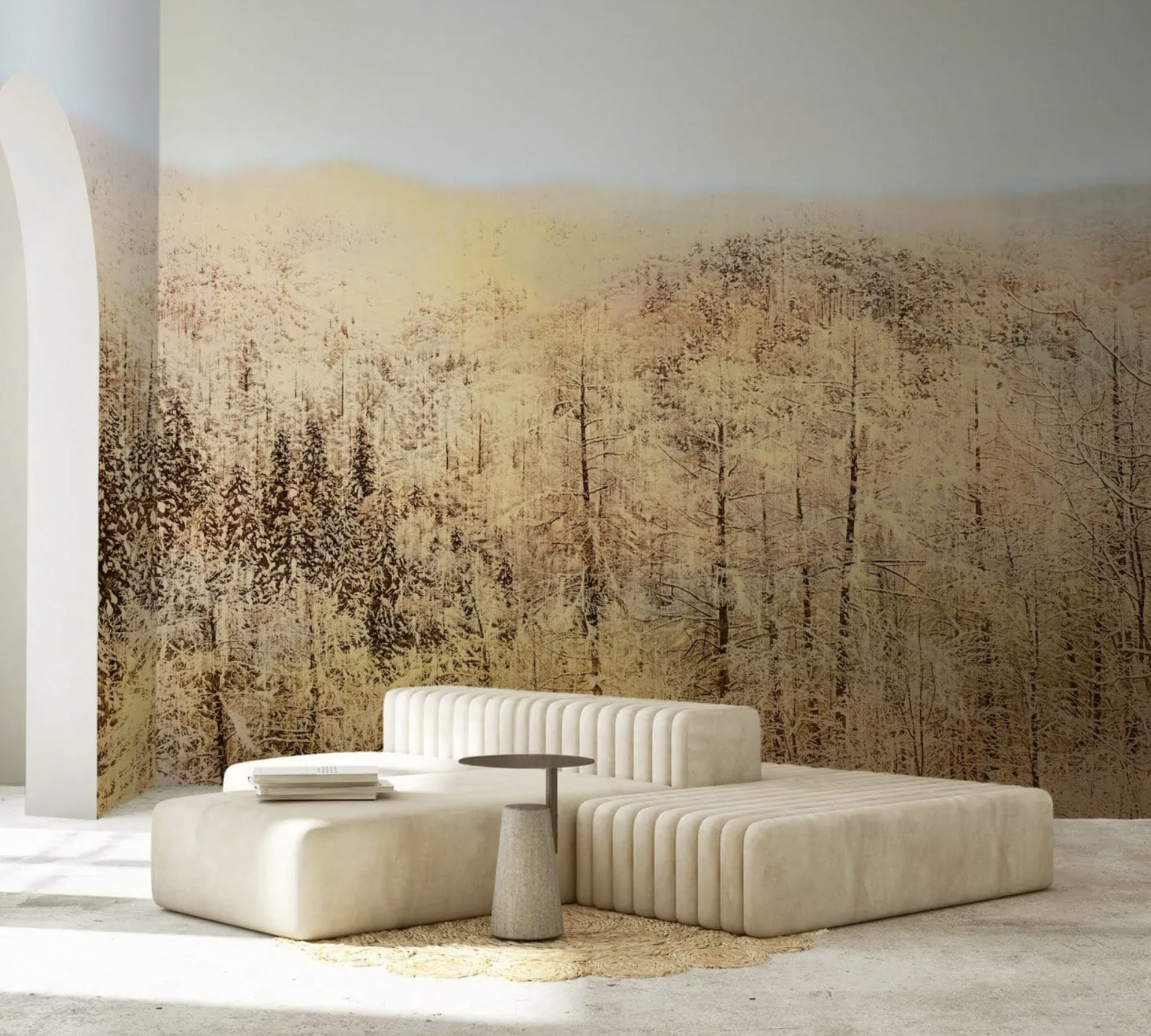 AB Concept teams up with New York wallpaper brand Calico Wallpaper and contemporary glassware brand NUDE in unveiling the immersive forestry landscape art installation dubbed "Forest of Reflection" at Milan Design Week.
Inspired by the Japanese Alps, it transforms the space into a fairyland-like forest. The "Nest Bar" at the hub is made of layered antique copper rings, surrounded by a sprawling grass and a floating curtain. The overall space design draws on the Tableau wall decoration style to celebrate the rich colours and Japan's 72 Microseasons. In the two separate spaces, the unique forest panorama during the day and night are displayed at the same time.
4. Kohler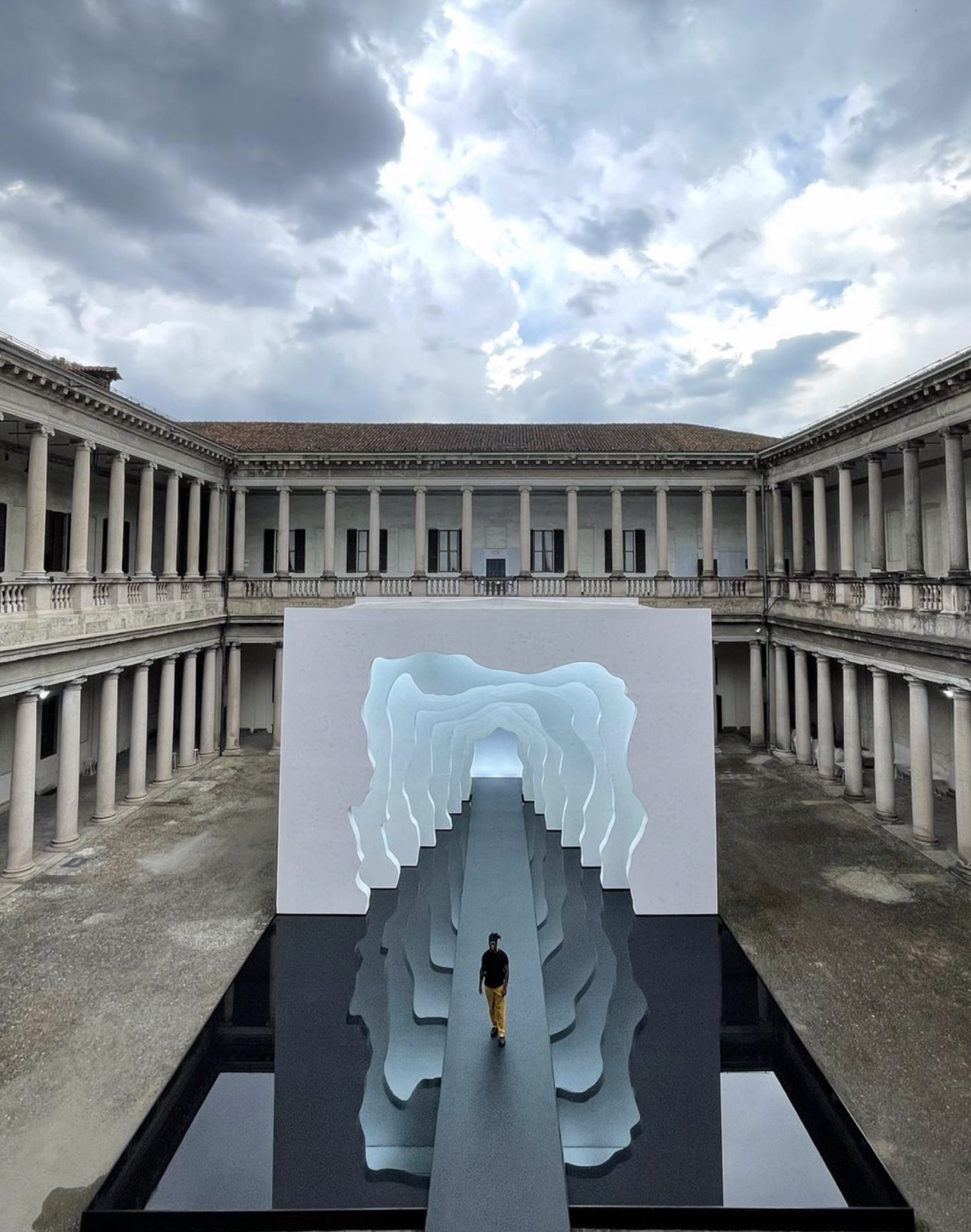 Kohler returns to Milan Design Week with the world premiere of an immersive art experience entitled "Divided Layers" in partnership with artist-designer Daniel Arsham. Built upon the duo's release of Rock.01: a 3D printed sink Arsham designed in collaboration with Kohler back in 2021, the immersive installation is made of a series of stacked panels combined to form a walkable tunnel.
5. BASE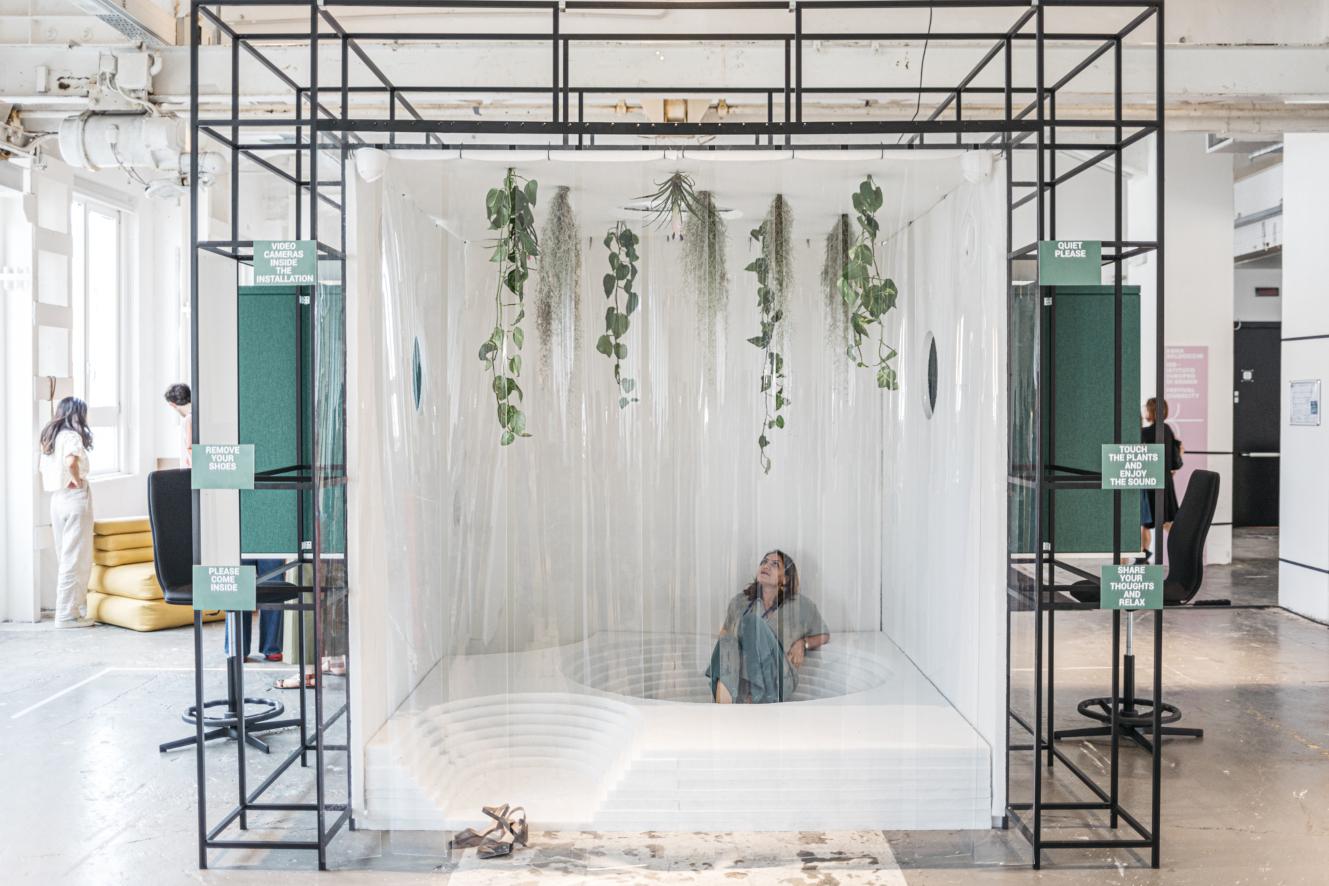 BASE launches the second edition of "We Will Design" at this year's Milan Design Week that includes three projects: Temporary Home, Exhibit, and They Will Design. Each of the exhibition areas display different art spaces.
"Work, Enjoy, Live, Love - Four coordinates of human existence", for instance, allows visitors to walk into a semi-concealed space and listen to subtle sounds of touching the plants hanging above. The idea is to get visitors in touch with the nature again, away from the hustle and bustle of living in a fast-paced world.
6. Hermès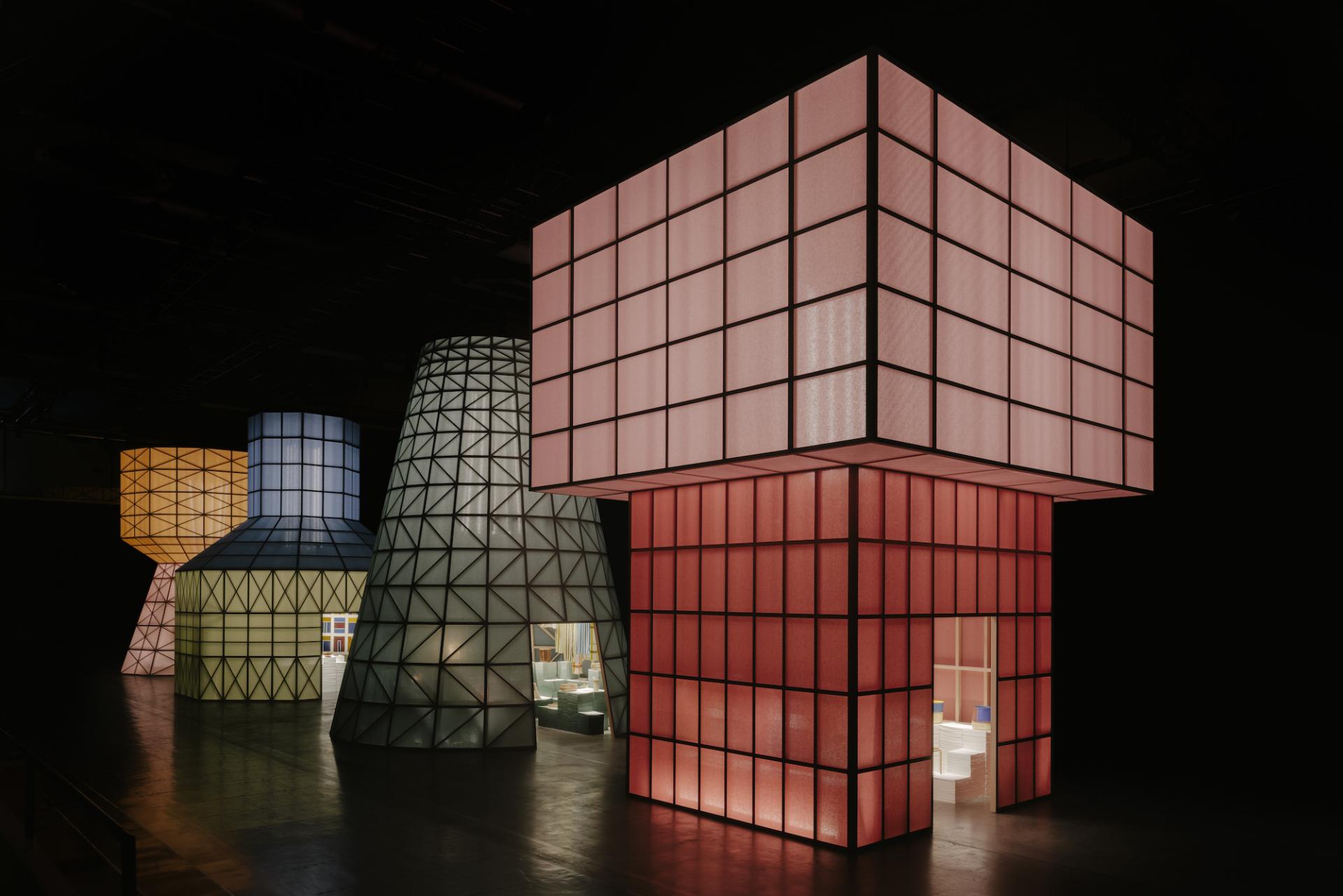 The new Hermès home collection is showcased inside four structures at Milan Design Week. As much as a quest for lightness, the new collection is all about textile, colour and craftsmanship at their most exquisite. Five creations made from cashmere, one of the house's favourite materials, form the fabric of this manifesto for lightness. Highlights include the Oria Chair, the Coulisse T-Shaped Table Lamp, the Pli'H Centrepieces, and the H Pythagore Plaid.
View more of the spectacular design at Milan Design Week 2022: