Mia Cucina takes home the "Excellence in Kitchen Design" award in the recent Home Journal Awards 2021, cementing its position as one of the city's leading kitchen solution providers.
Meaning "my kitchen" in Italian, Mia Cucina is famed for creating stylish, practical kitchens with customised kitchen cabinets and premium appliances. Using quality materials hailing from Europe, the brand is committed to fulfil customers' needs with its total kitchen solution.
Mia Cucina's Causeway Bay showroom is now displaying a brand new kitchen design that epitomises all that the brand is known for: style, beauty and functionality. The minimalist and all-white kitchen is perfect for enjoying cosy me-time and relaxing moments with friends and family.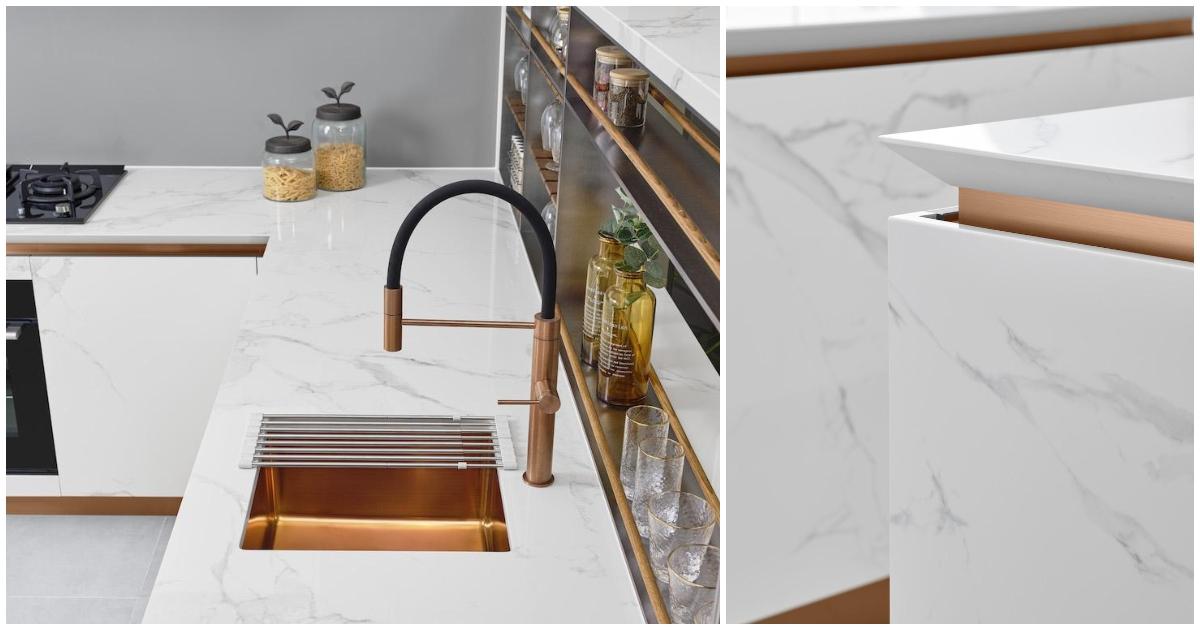 The textures and materials are the star turns in this airy kitchen. Subtle and yet accentuating, Mia Cucina applies avant-garde ultra compact surface materials with veined patterns for worktops and base cabinets. The upper cabinets made of Italian nanotechnology materials merge perfectly with the understated look and make sure their surface will stay clear of scratches and fingerprints for many years to come. The exclusive sinterized particle technology of the European ultra compact surface materials also works particularly well in kitchen area: zero porosity can avoid oil and liquid infiltration.
The fashionable rose-gold embellishment not only enhances the luminous effect, but inject instant feeling of luxury. The rose-gold sink, recessed edge pull and handless design create a modern design. To help keep your cooking gadgets organised, customized inner organizers are available for all-size drawers. There is also a pull-out swing at the corner to make the best use of the hidden space.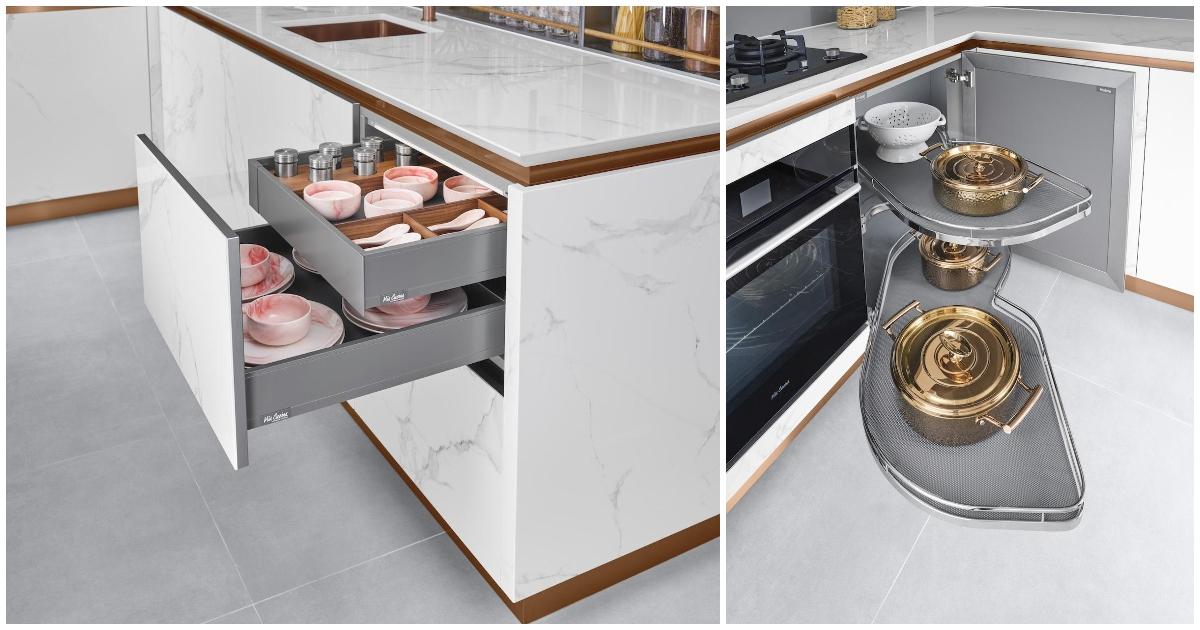 Welcome to visit the Causeway Bay showroom or browse Mia Cucina webpage for more design inspiration. The brand is now offering a free, practical kitchen visualizer tool to cater your personal design tastes, giving you the chance to customize everything from kitchen cabinets, worktops in different materials for a real-time look. You can then save and email the images to their designers for consultation.
Mia Cucina Showroom
Website: www.towngasmiacucina.com
Facebook: Towngas Mia Cucina
Address: G/F, Chinachem Leighton Plaza, 29 Leighton Road, Causeway Bay, Hong Kong
Tel: 2367 2708
Business Hours: Mon - Sun (11am - 8pm)