We talk to Emma Maclean, founder of EM Bespoke, who tells us about her design inspirations, what's in the pipeline for her firm and her latest project Grand Central!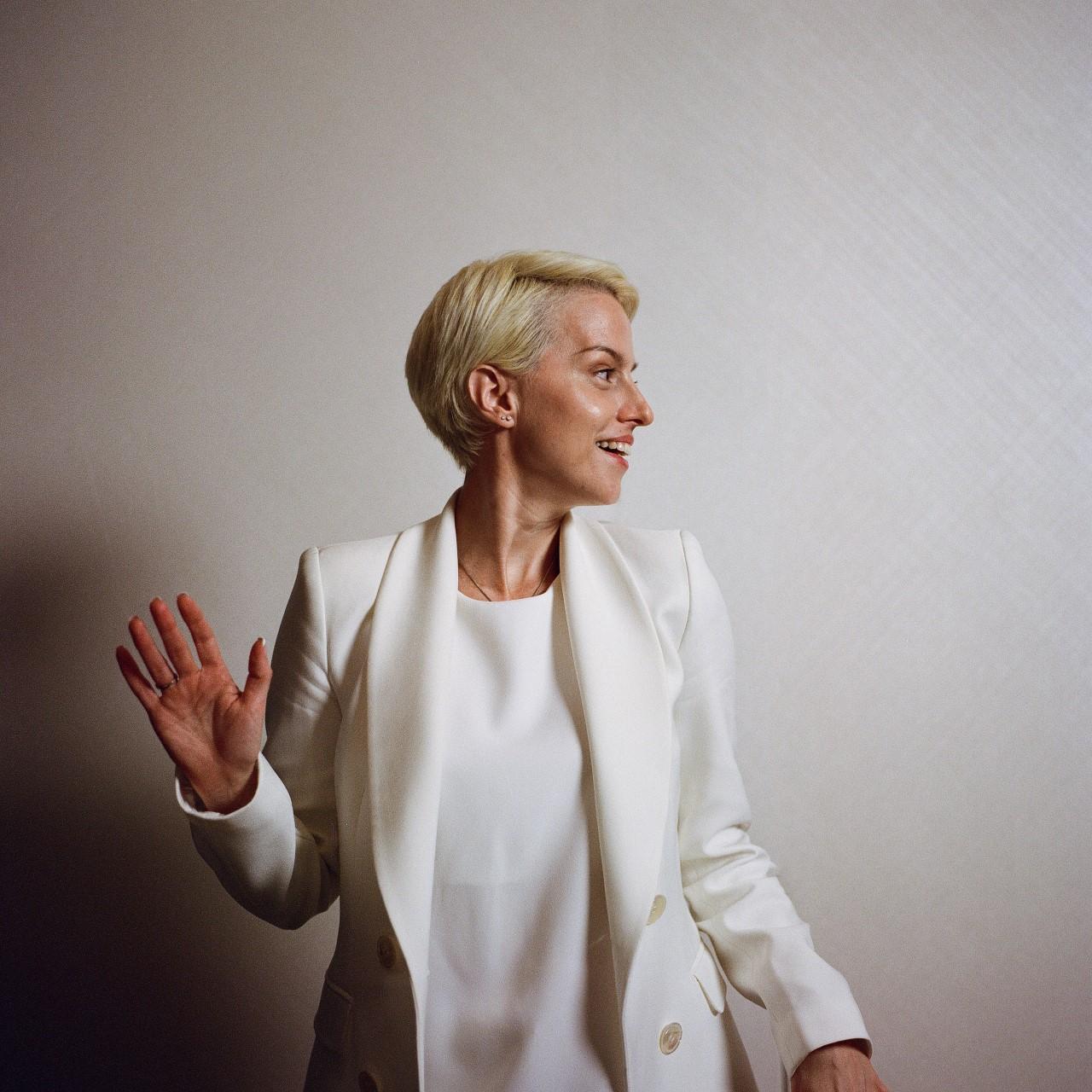 1. What prompts you to become an interior designer?
My father, who worked as an interior designer for 54 years in Hong Kong. He was the Director of Interior Design for the Hilton Hong Kong for over 20 years before establishing his own company. Seeing him work so hard and grow his business was extremely inspiring. He never asked me to become an interior designer, but it made sense as he would always talk to my sister and me about his work and projects. He instilled the language of design and work ethic in us from a young age.
2. What inspires your creatively?
For the last 10 years, I have specialised in hospitality design, focusing specifically on luxury hotels. My belief is that a hotel is like a miniature city – if you can design a hotel, you can design anything, from guest rooms to restaurants, to apartments and show flats, to retail and office spaces.

When I started my own studio, EM Bespoke, in 2018, I knew I wanted to continue with a multi-disciplinary approach, so we are never limited by the projects or the scope of work involved - no two projects are ever the same. I take inspiration from my clients, their stories & the brief. When you design you are designing with what you have where you are, everything in that moment in time contributes to the alchemy of the design process.
3. What is your brand philosophy?
EM Bespoke is a multi-disciplinary interior design studio, providing end-to-end, creative and thoughtful design solutions. We are strong believers in telling a story, an experience or undertaking a journey through our design, to understand and elevate a space.

When we say "bespoke" we are looking at the project in its entirety and no detail is too small. Our projects are bespoke "from architecture to accessory." The word "bespoke" originated in a verb meaning "to speak for something." It eventually became associated with tailoring and then shoes and is still very much tied into men's suits/tailoring in the UK.

At EM Bespoke we create spaces that speak to you. Our interiors are a tangible expression of our client's thoughts, visions, needs and aspirations.
4. What is the most challenging part of your job?
I have always seen challenges as learning curves, and the last 24 months have been a massive one! I have learned that flexibility is an essential characteristic for EM Bespoke. We have become nimbler in our approach with our team and clients, in order to adapt to the ever-changing conditions and environment. It is something I am incredibly proud of being able to manage, in order for us to move forward as a business in this day and age.
5. What are some of the signature projects you've done?
Grand Central by Sino Group is one of the signature project. Grand Central is such an iconic development in the heart of Kwun Tong. The sheer size of the project is so impressive as it features more than 7,500 square meters of outdoor green space.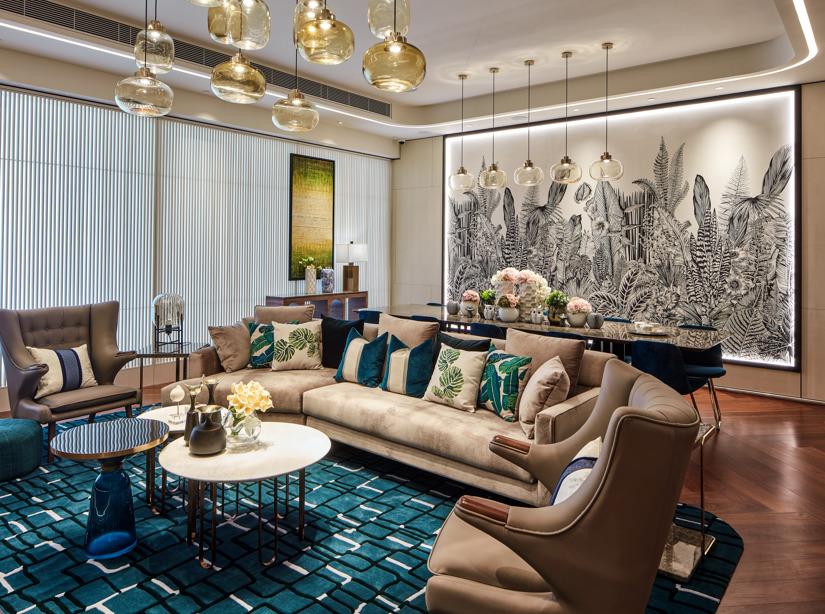 For our team it was essential to ensure that the decorative elements echoed Sino's vision of 'Creating Better Lifescapes', and the inspiration from Kew Gardens in London. This allowed us to seamlessly integrate the interiors and exteriors together, creating a delightful space to be explored by residents and guests alike.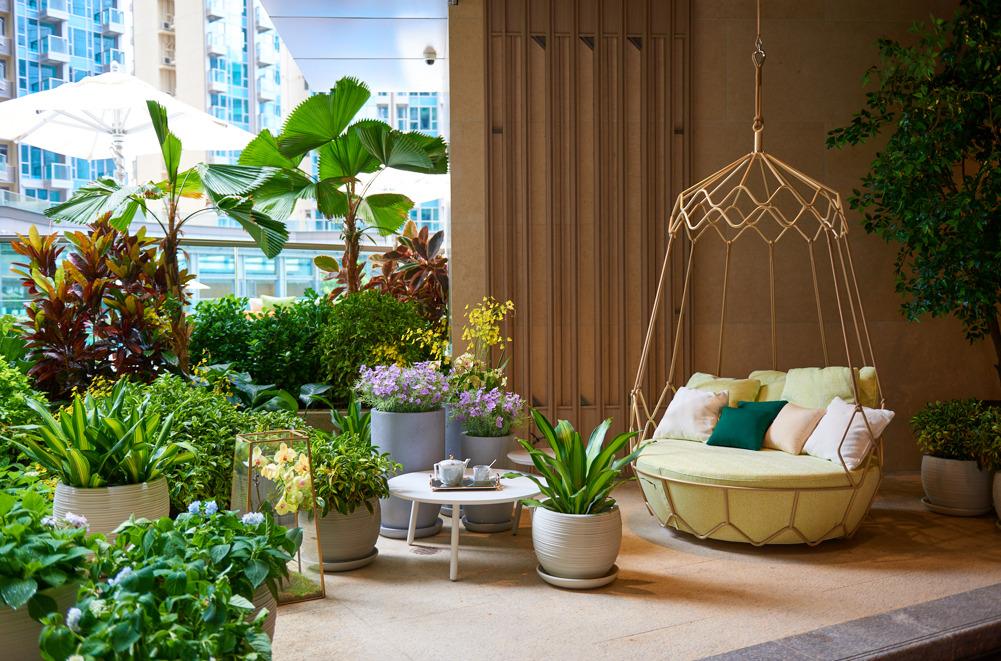 The clubhouse is spread over two wings, there is the east and then the west, one side is full of energy the other is calm and tranquil.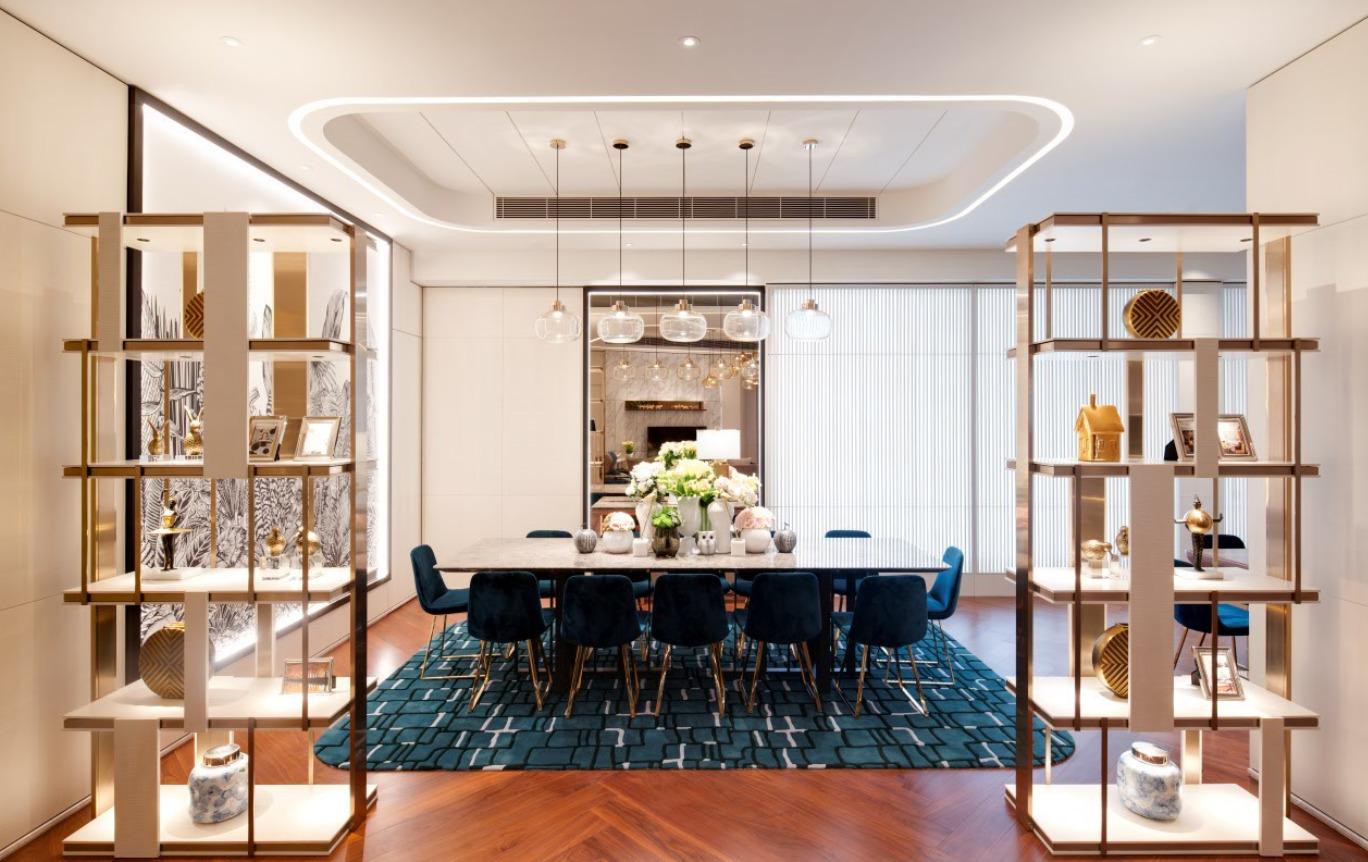 Dotted around the development and clubhouse are feature pieces including artisan metal artworks, sculptures, paintings and accessories to complement the original design concept inspired by the Royal Botanic Gardens in London. We joined forces with Elsa Jean de Dieu to create bespoke artworks for each of the tower lobbies at Grand Central, providing each with a distinctive, one-of-a-kind identity. Again, the floral theme stemmed from the original design concept for the development and also, Kwun Tong's historic past as a hub for the manufacturing plastic flowers.
6. What are some current design trends?
In a post-pandemic world, we have seen an increasing trend towards (or back to) the concept of hygge and a luxurious comfort, given the amount of time we are spending at home/indoors, so it is important to feel comfortable and content in our environment.

We have implemented some trendy elements in Grand Central and its clubhouse. In the project, we wanted to inject a sense of luxury to reflect the brand and the development, but nothing over the top that would make it tacky. We created custom dandelion sculptures, gingko leaf sculptures and orchid flowers, through subtle touches of brass and gold along the façade of the residential towers and amongst the greenery of the public spaces. We also created bespoke area rugs in the clubhouse area inspired by the veins and patterns of a leaf to mimic the surrounding landscape, and to add warmth and texture to the space.