Make-up artist RickyKAZAF tells us why he opts for the Frecious Fuji water dispenser at his new all-round men styling concept store at Mira Place.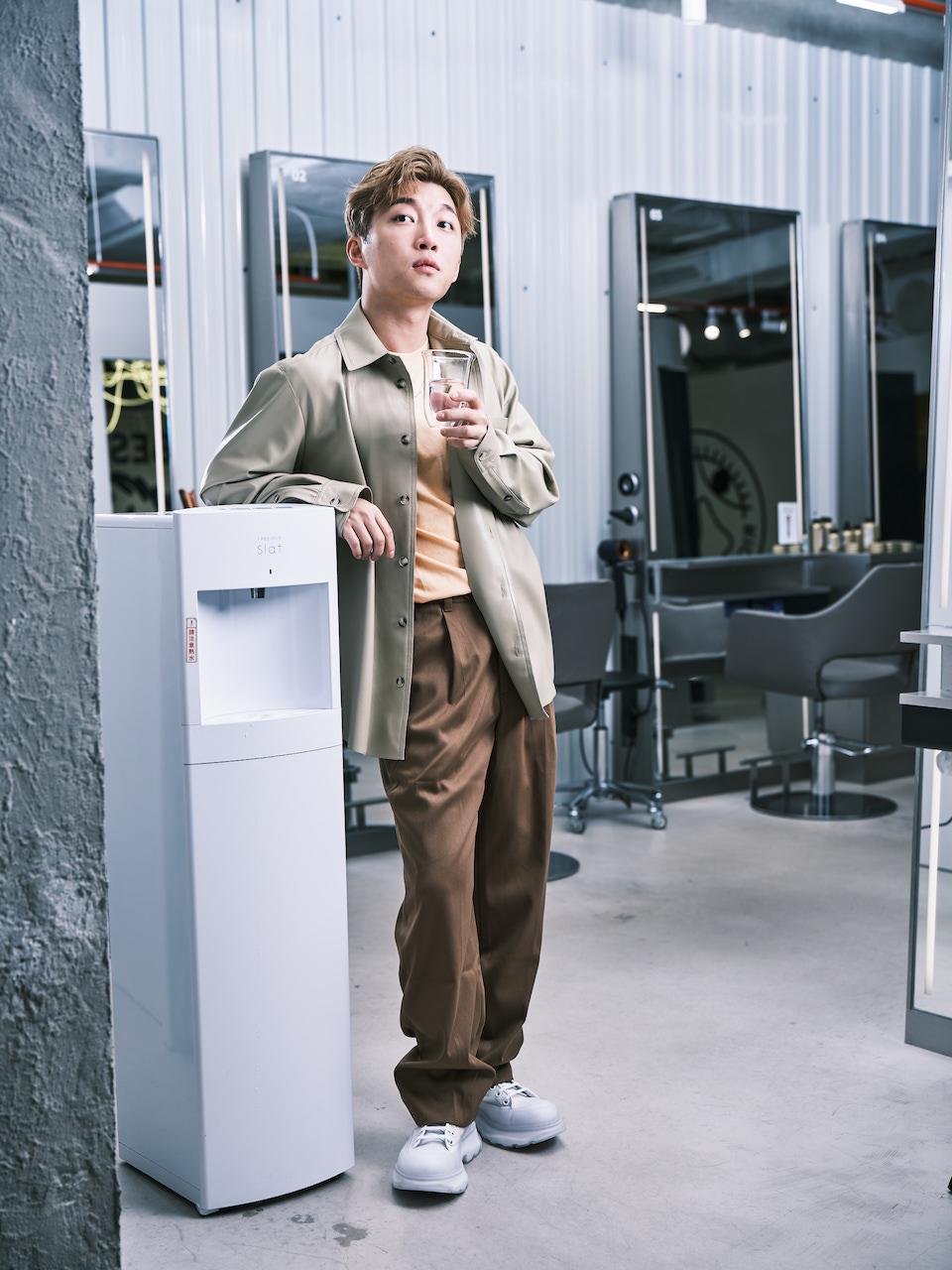 Style icon and make-up artist RickyKAZAF recently debuted Asia's first all-encompassing men's styling salon at Mira Place in Tsim Sha Tsui. Guaranteeing a complete transformation for his clients – from skincare to haircuts and fashion styling – he sets out to give his clients the best of the best, including the water served at the salon.
Enter Frecious Fuji. With its factory located at an elevation of 1,000 metres on the northern side of Mountain Fuji, the Japanese firm prides itself on delivering delicious and safe natural mineral water of the finest quality.
Given the salon's design-forward approach, every piece of furniture and appliance has been meticulously selected to complement the overall aesthetics. This is where the Frecious Slat and Frecious Ore water dispensers come into play. With sleek contour and stylish design, the water dispensers not only offer user-friendly functions such as bottom loading and electricity-saving features, they sit beautifully with the salon's elegant interior.
Here RickyKAZAF shares with us the many merits of the Frecious Fuji water dispenser and its delicious natural mineral water.
1. How do your clients find the Mountain Fuji water? Do they like it?
The guest experience at RickyKAZAF is carefully curated. We ask them what they want to drink when they come to our store. I prepare Frecious Fuji natural water from Mount Fuji and other soft drinks for everyone. Those who have tried it really like it for the natural and smooth taste, as compared to off-the-rack water on the market.
2. How does it add value to the all-round transformation experience at your store?
The water's premium quality is the talking point. Frecious Fuji's drinking fountain water comes from a water harvesting plant 1,000 metres above sea level on Mount Fuji, and is then directly shipped from Japan to Hong Kong. It's not just any kind of water you can find on the market.
Both our staff and guests think it elevates our service. Guests like the fact that we're providing them with quality products, whether it's the water we serve or the all-round styling service. It's in line with our mission of giving customers the best of the best.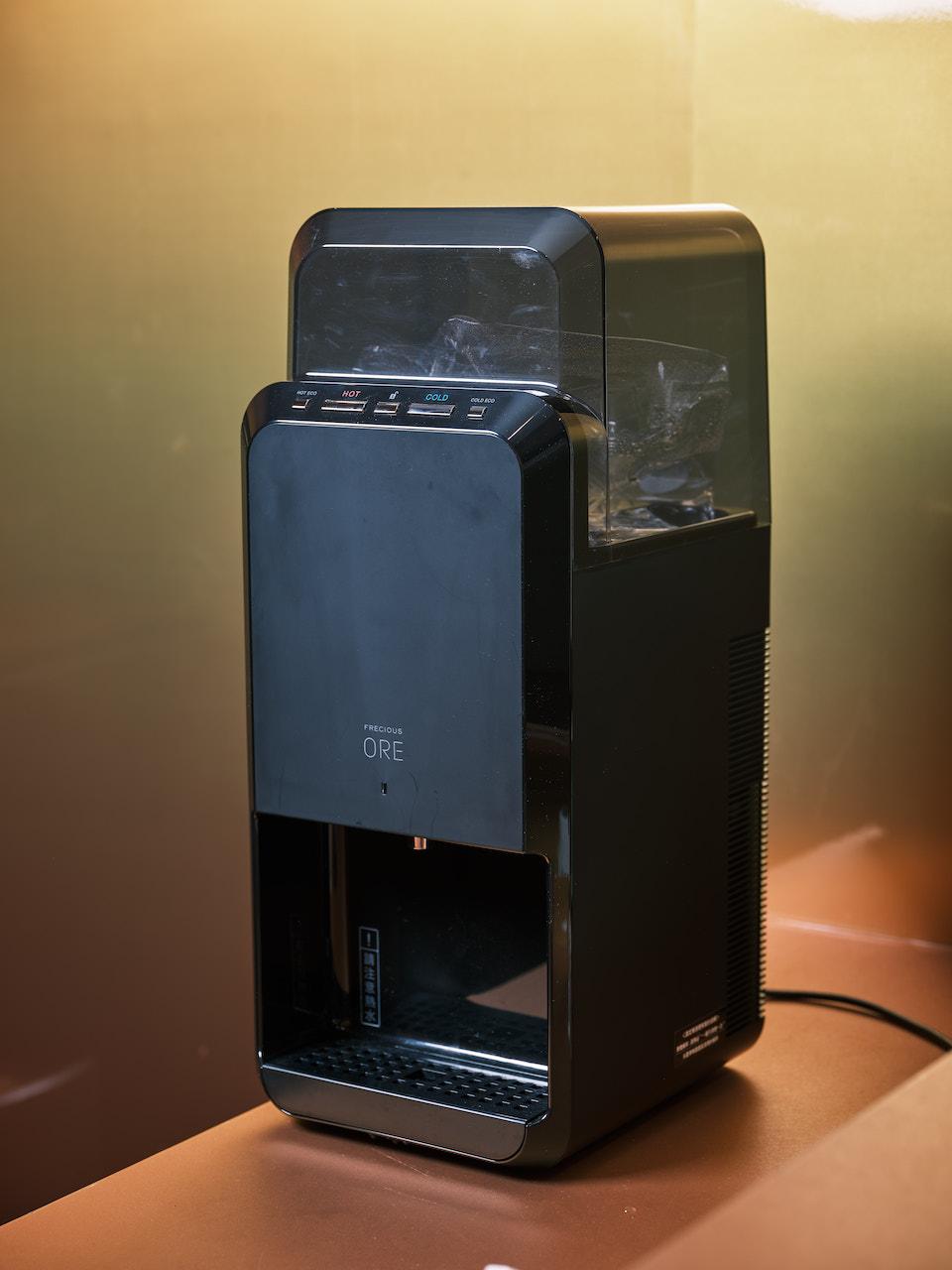 3. Design-wise, what sets Frecious Fuji apart from other water dispensers on the market?
I think it has a unique design. Most of the water dispensers have a bulky size. You have to pick up the incredibly heavy bottle to refill it, which can be inconvenient for users. Frecious Fuji has a very thoughtful bottom-loading design that makes changing water bottles so much easier. With its compact and sleek contours, the water dispenser also goes well with the interior design of our store. Even some of the guests comment that the water dispenser looks really cool.
4. How does the water dispenser go with the chic interior of your store?
One of the most prominent features of our store is the coffee bar area. It's what guests notice first the moment they arrive. There's a coffee machine and some alcoholic drinks there. We have placed a small-sized Frecious Fuji water dispenser on the bar top. Not only does it not look out of place, but it matches the overall design of the zone.
5. What are the differences between the large and small sizes? How should people choose?
We use both models in our store. In the coffee bar area, a cabinet is embedded inside the bar top and on top of it, we opt for the smaller compact Frecious Ore. I think it's suitable for home kitchens too. We also use Frecious Fuji's natural mineral water to make coffee, tea, soup and other hot drinks, and it really boosts the flavour.
As for the staff room pantry with a greater area, we use the larger Frecious Slat. As I said, changing water bottles used to be a tortuous job. With the bottom-loading design, you need only to drag the bottle out without having to pick it up. Even girls can do it. If you're picking a water dispenser for your staff or office, I'd recommend the larger model.