Packed full of unique design pieces, this is a home fuelled by creativity.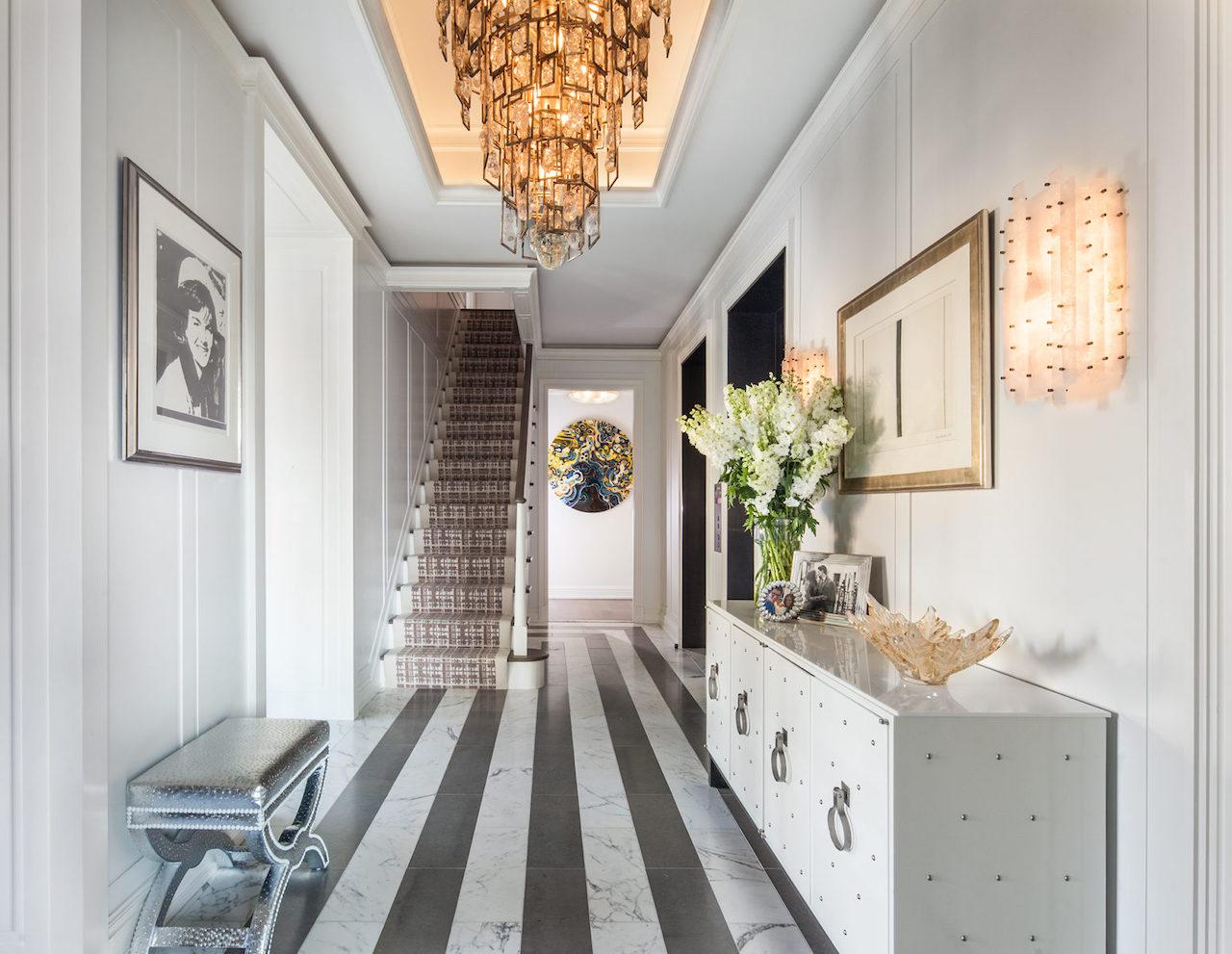 Curated by Arthur Dunman for Jed Johnson Studio, the project answers the client's request in creating a space that's both artistic and cosy. Stepping inside this singular penthouse, the attention to detail is visible in every nook and cranny.
With white as the main palette, each room is furnished with its own colour touch: from the bedroom and living room in dashes of blue, to one of the dining areas in yellow and another in creamy shades, silver and gold are present in all spaces to create a cohesive look.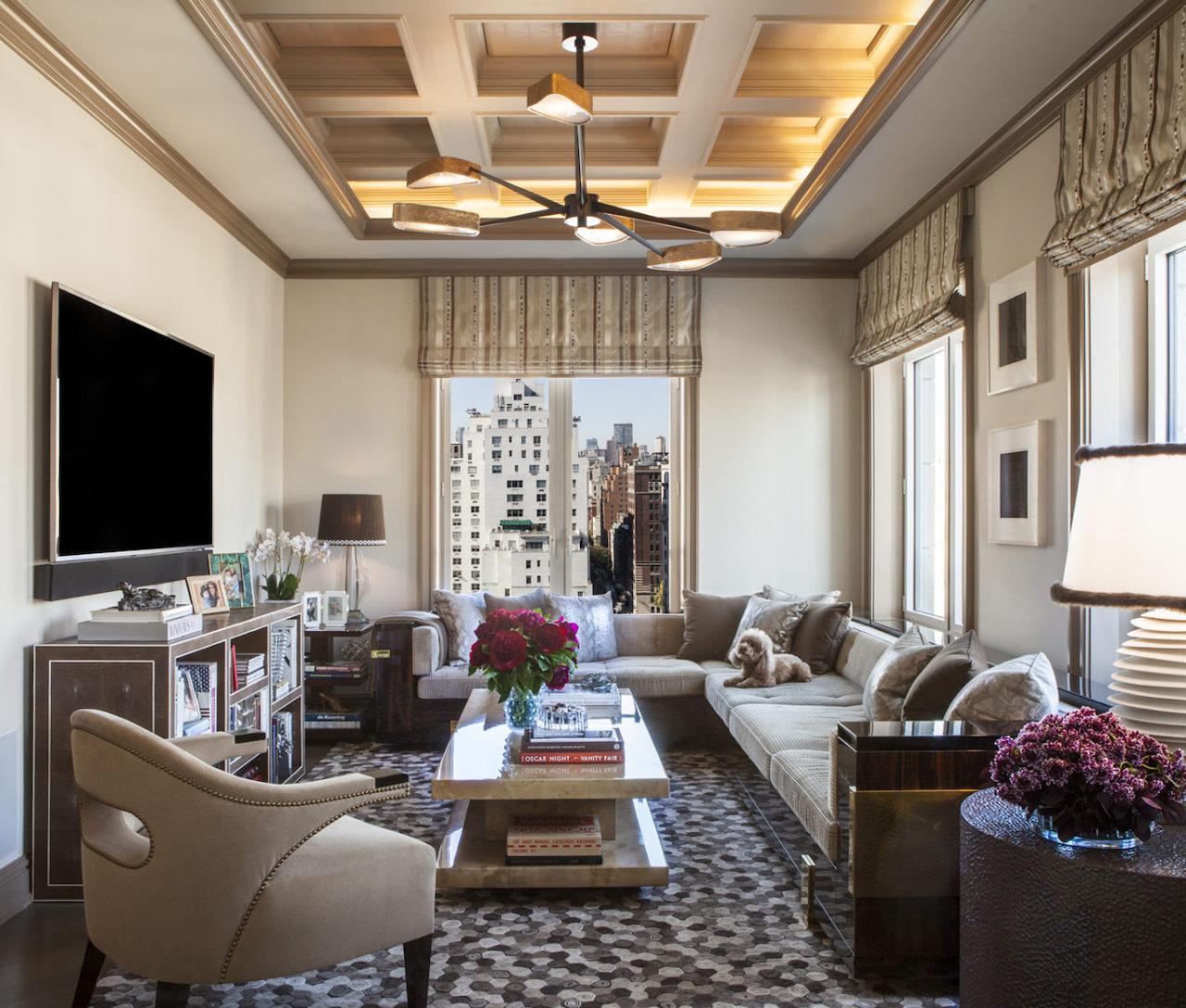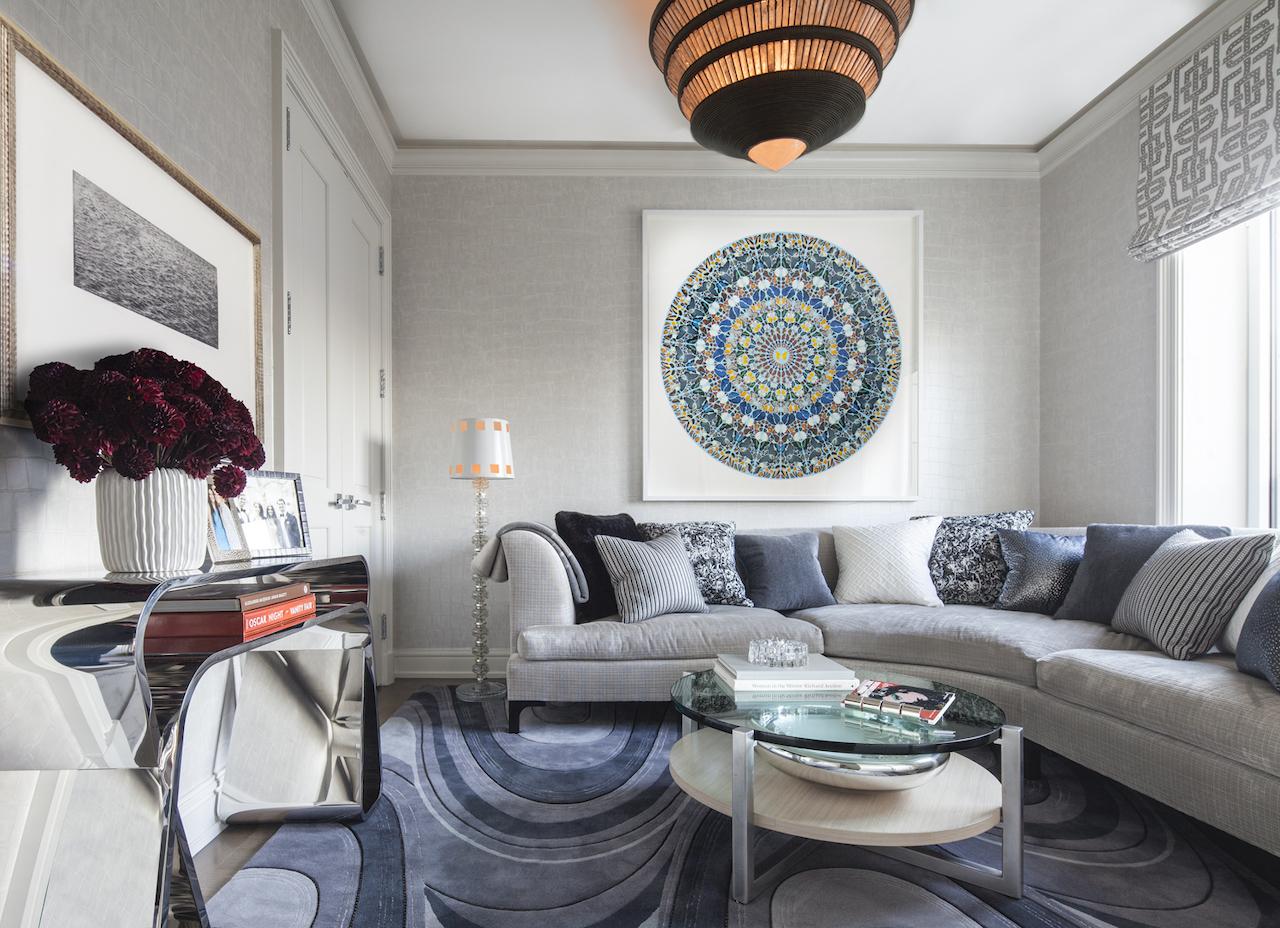 The dining room is the space that truly embodies the design aesthetic of luxury meets contemporary. Mingling texture, materials and shapes, the dining area is filled with modern art pieces. Basic elements like the chairs and the rugs mix perfectly with other elements that are artsier and bolder.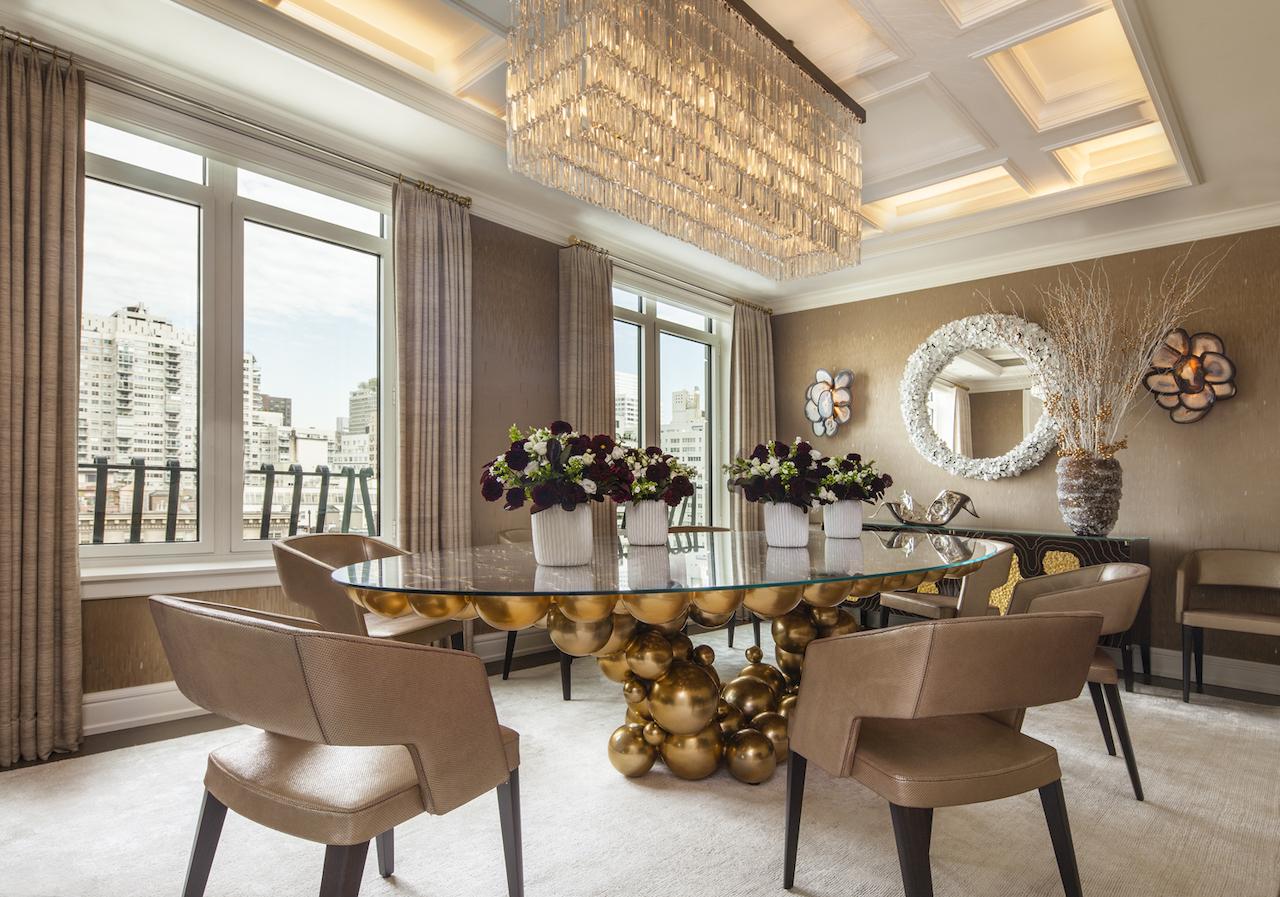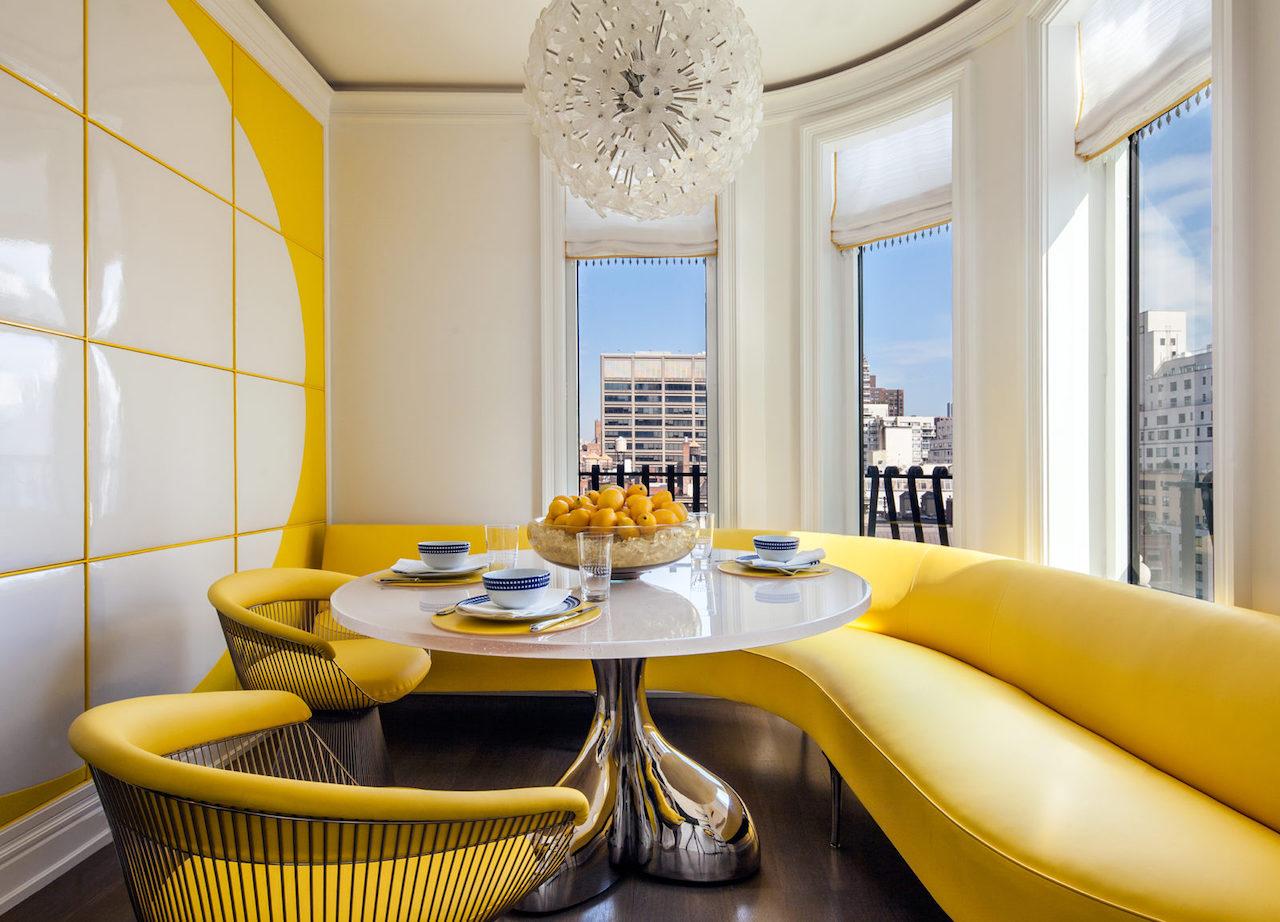 On one of the main walls hung a sculptural round mirror above a sideboard that mixes gold and brown. The Newton Dining Table by Boca do Lobo in the centre is a showpiece in the home. Lightened up by a majestic chandelier, this futuristic piece goes beyond conventional design norms. The incredible New York city view outside the windows is, of course, another masterpiece itself.