The worlds of fashion and food have become increasingly intertwined in recent years, as many of the most distinguished international brands expand their footprints into the F&B space, translating their fine aesthetics into exquisite restaurants and coffee shops.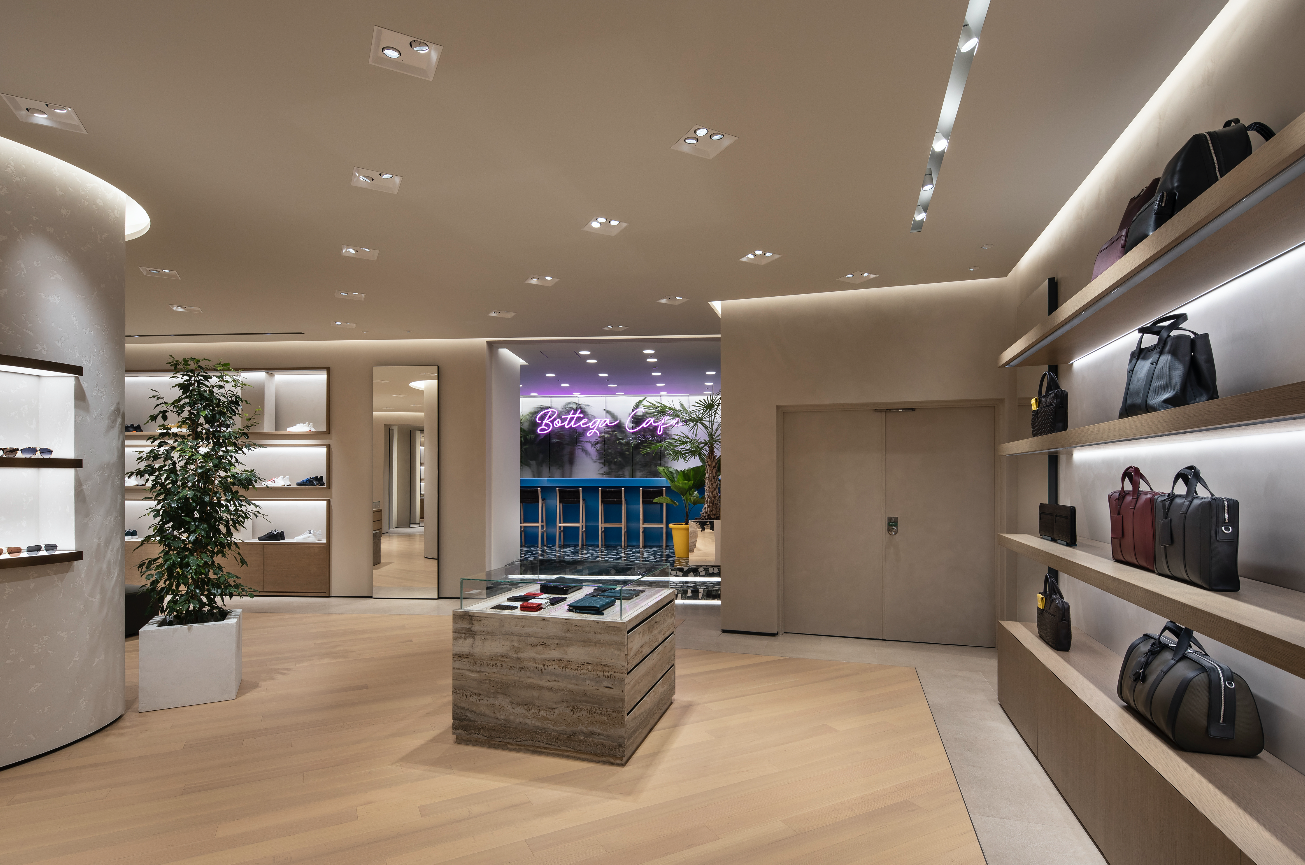 Italian luxury fashion house Bottega Veneta is no exception, with the recent official unveiling of its first-ever restaurant venture. Sitting within the brand's boutique on the second floor of Osaka's Hankyu Men's department store, the carefully conceived 590sqft cafe is a charming sight to behold.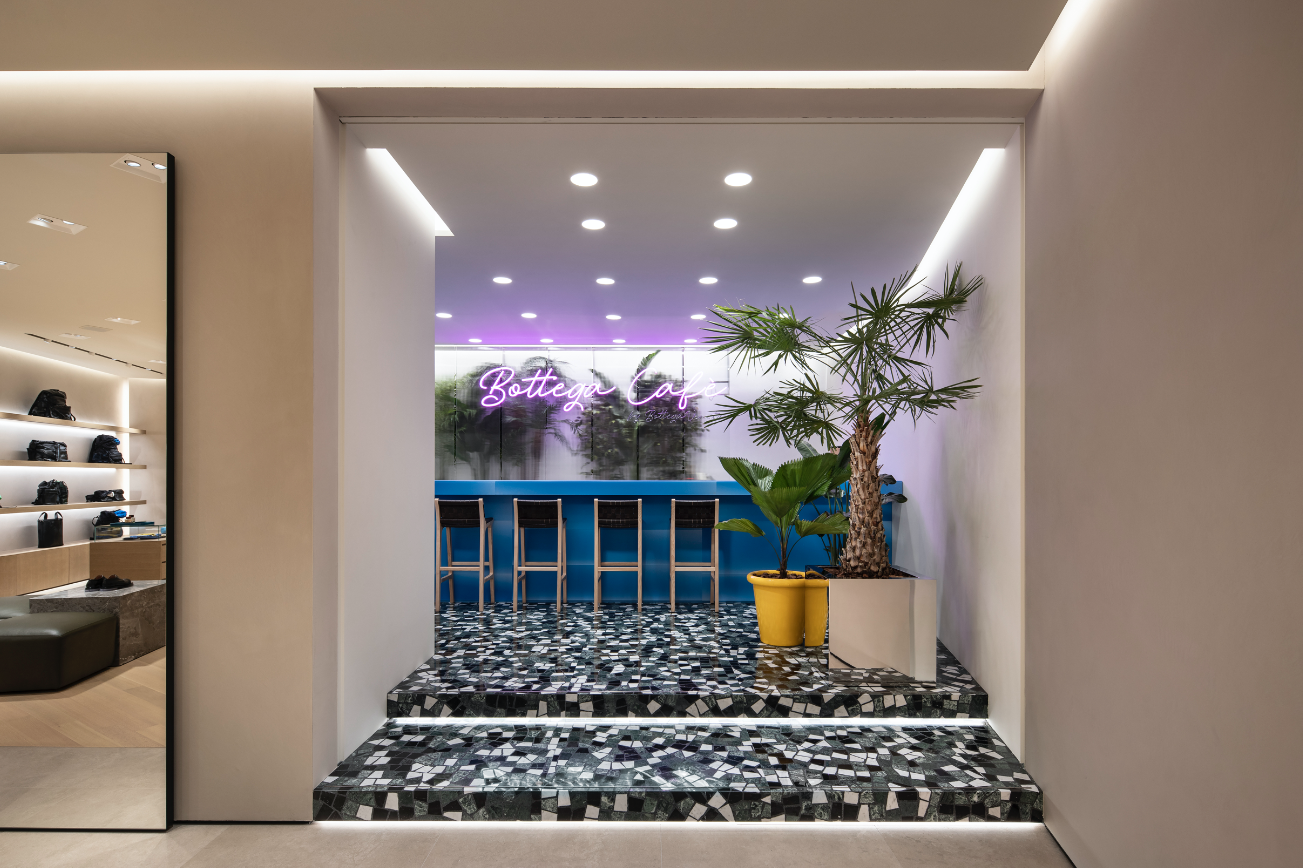 A departure from the Italian fashion house's renowned lavish sensibility, this restaurant is instead designed around the theme of lightness; as such, the spatial layout, detailing and materials chosen for the project all exude a whimsical fluidity, a sense of boundaries being blurred.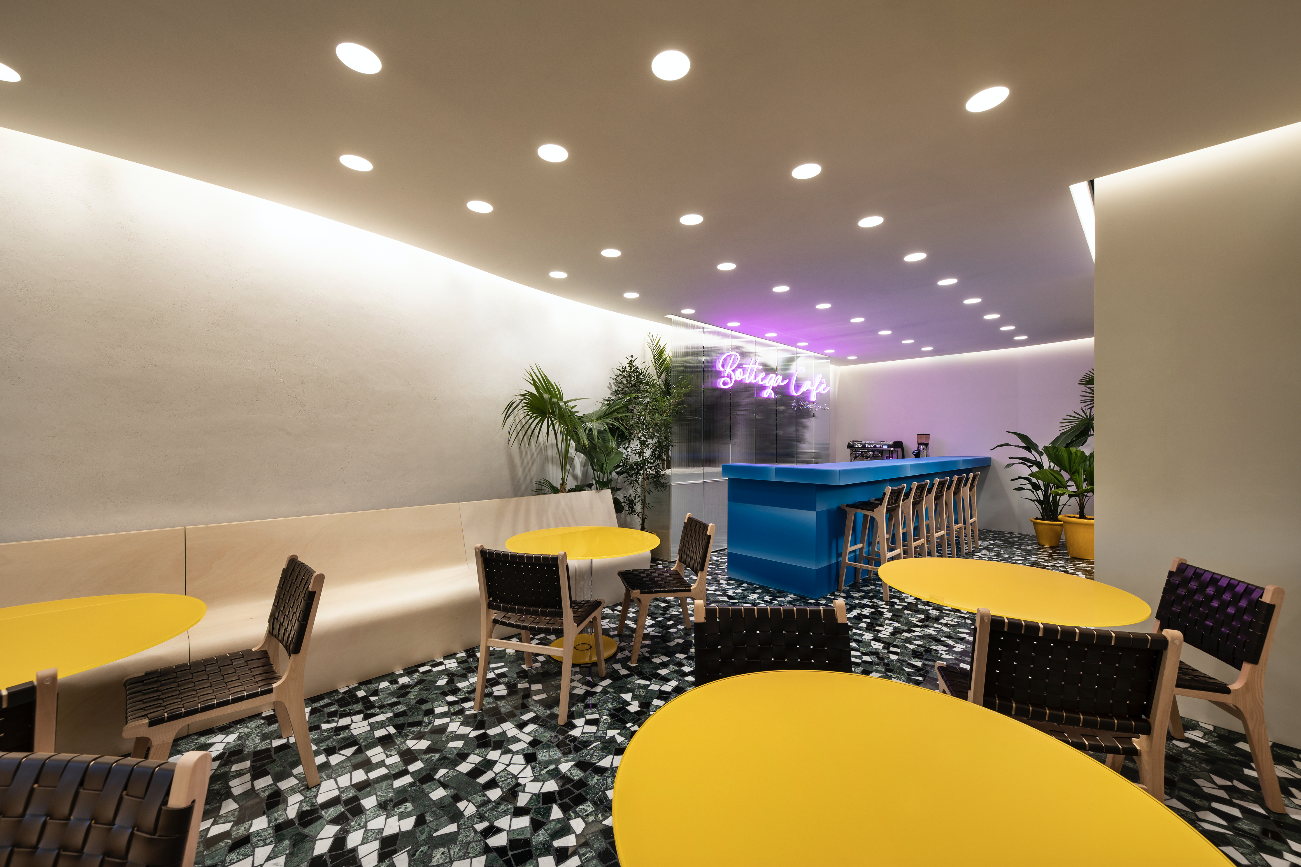 The exteriors seamlessly meld into the interiors against a decidedly unobtrusive backdrop: think soft gentle lighting and a minimalist neutral-hued colour palette of pure whites, taupes and cremes. This, in turn, allows for the cafe's standout decorative elements to take centre stage.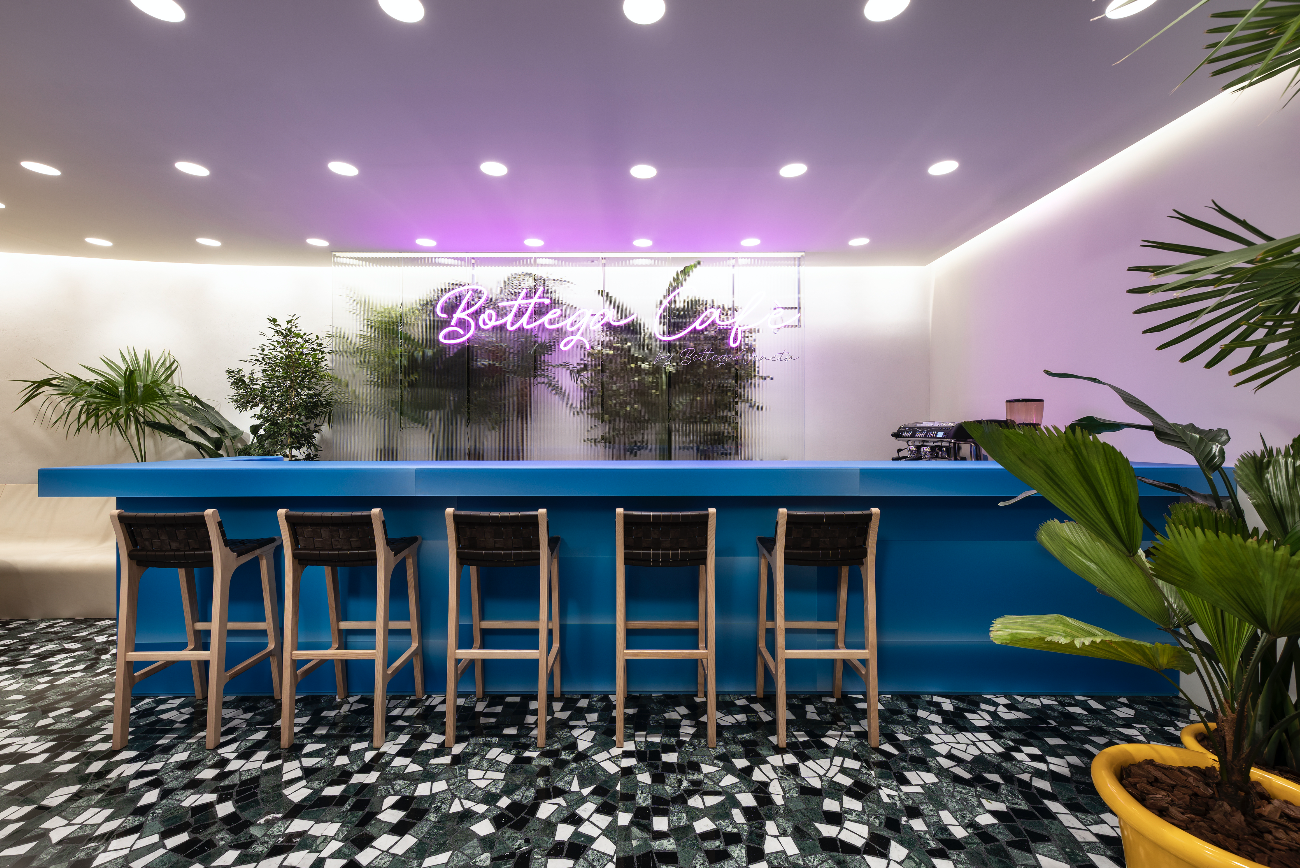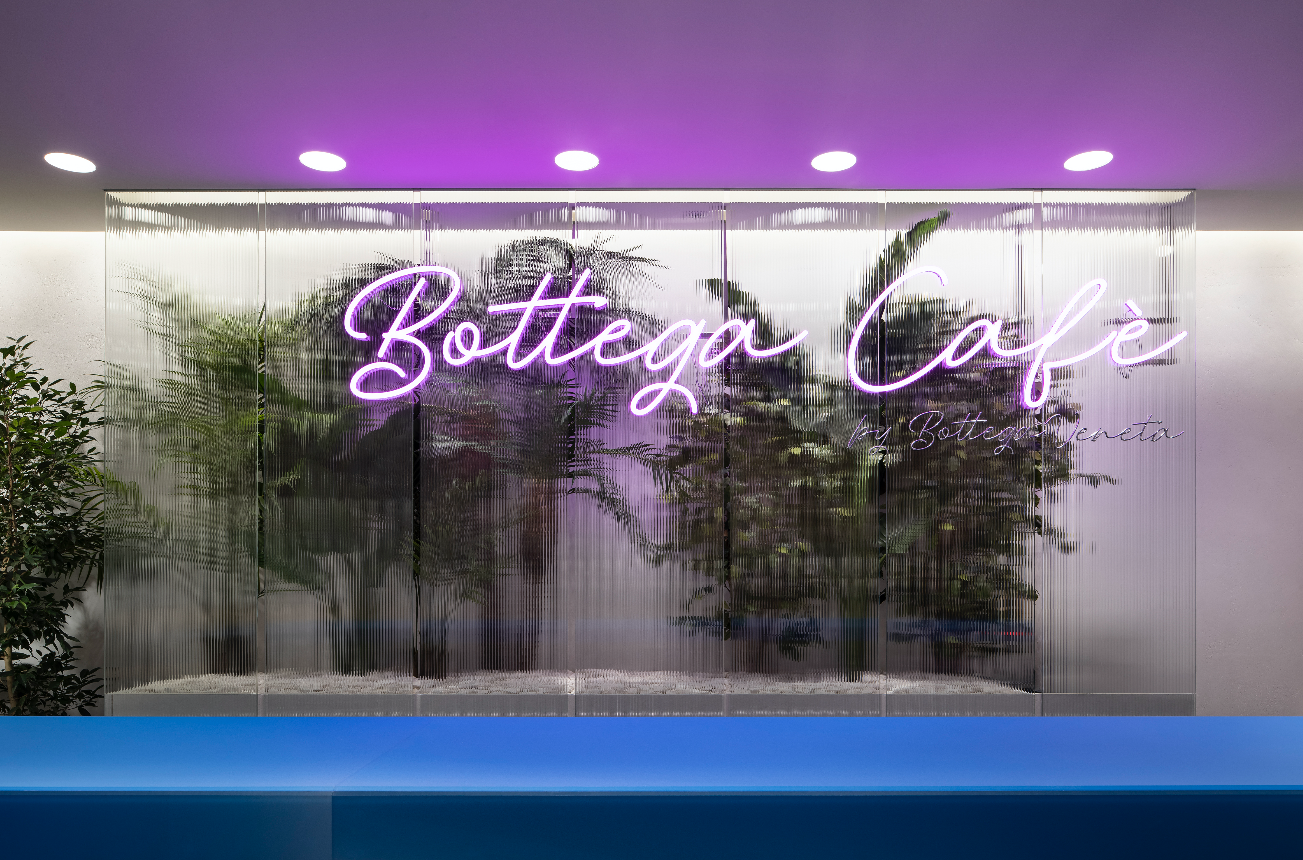 This intricate chemistry between soft and bold is evident from the moment one arrives at the restaurant's entrance, which is decked in monochromatic Terrazzo Palladiano flooring that is made with a variety of Venetian marbles.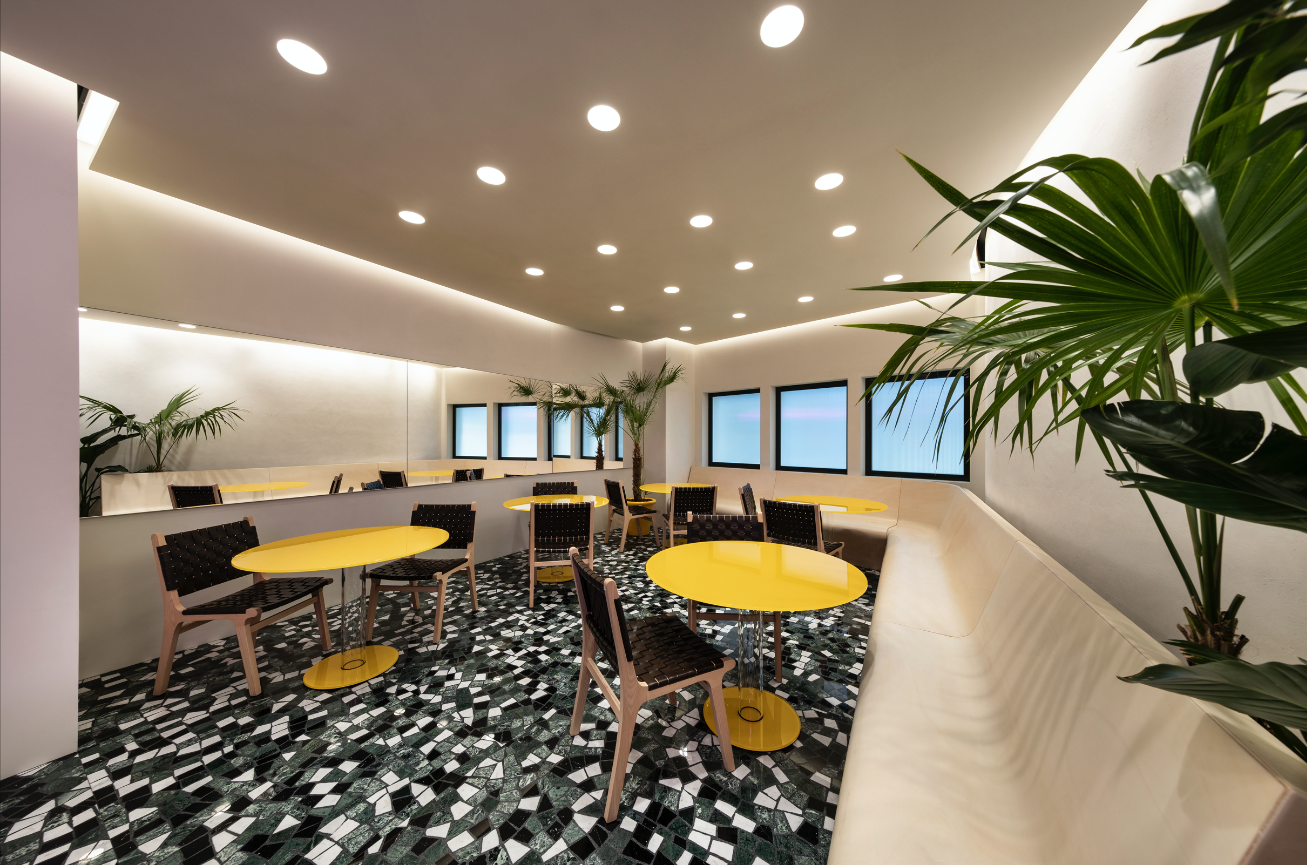 Above it hangs a striking bright pink neon signage, which creates rich visual interest with the surrounding weathered white plastered wall, abundant green foliage and a striking bar table in signature Bottega blue. The brown espresso leather fabric used on the wooden bar seats evoke the brand's classic intrecciato weaving pattern.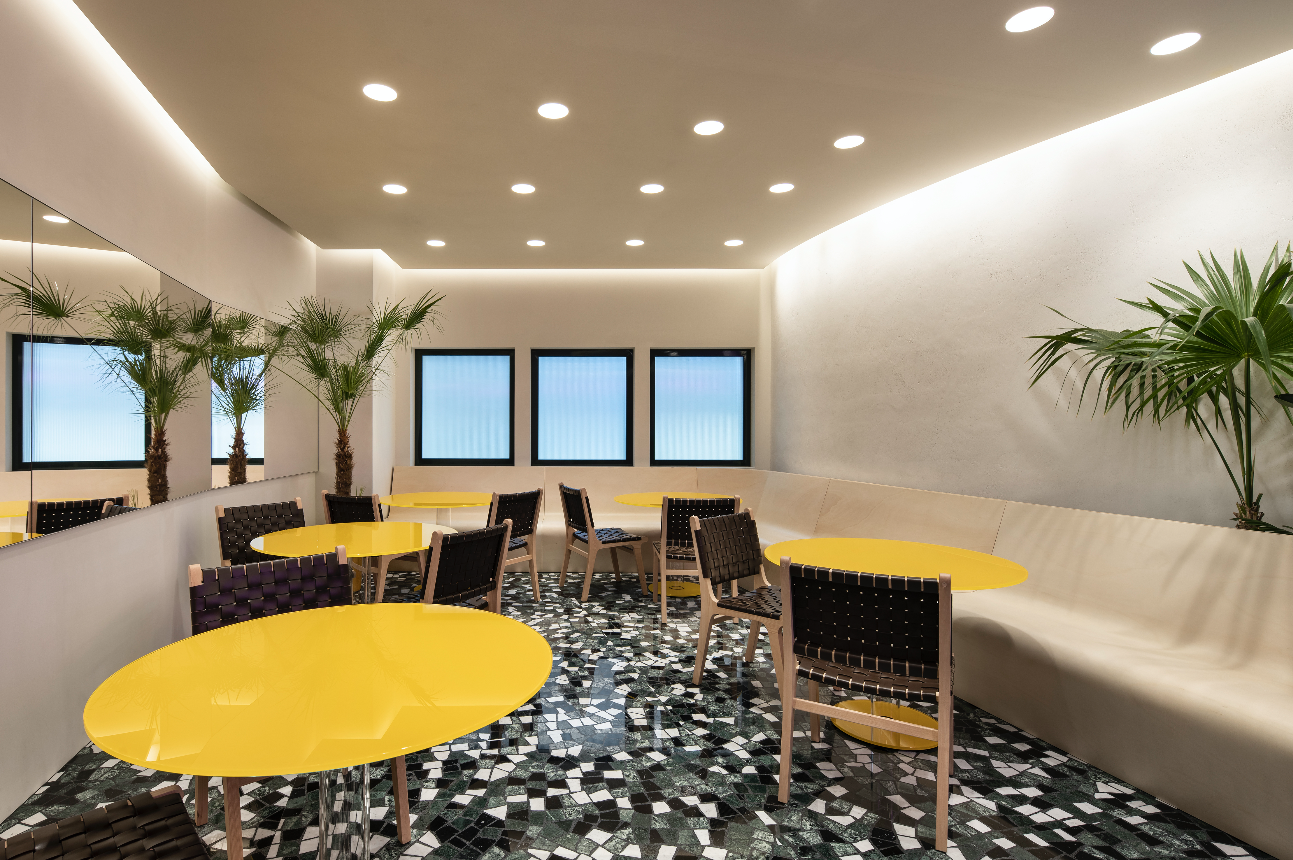 The entrance opens up into the spacious interiors where curved plywood benches adorn the dining room and glass windows allow for abundant natural sunlight to penetrate freely. The entrance's deep green and black Terrazzo Palladiano flooring are found throughout, while bright yellow dining tables juxtaposes boldly with lush greenery accents. These subtle touches all help bring to life Bottega's distinct Italian flair and sensuality into the space.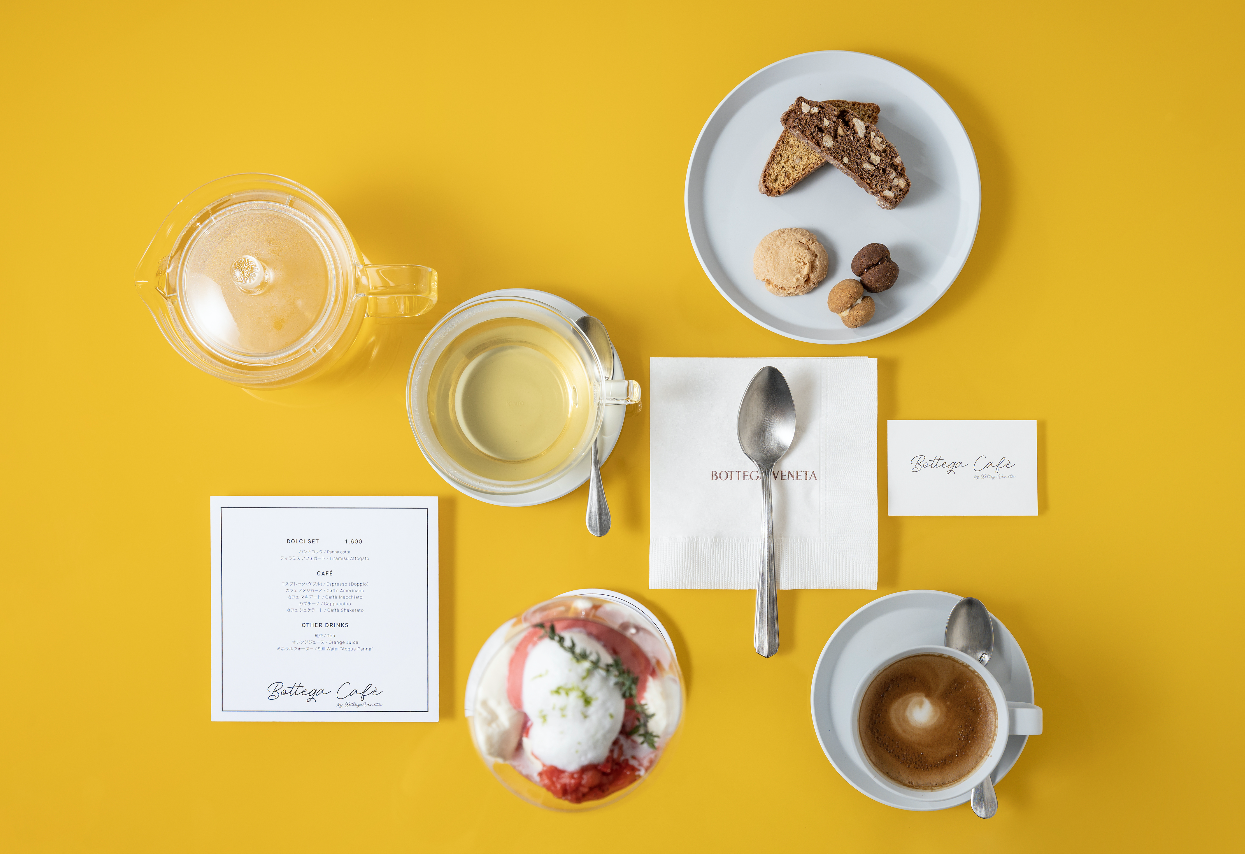 On the menu, guests will find Italian staples such as coffee, teas and fresh juices, as well as a variety of sweet treats and salty aperitivo bites. Winos will find plenty of interest on the menu, as the noteworthy selection of wines served in the restaurant hail from Veneto, the birthplace of Bottega Veneta.
Photos via Bottega Veneta
See also: 8 Festive Things To Do In Hong Kong This Christmas