Updated every year, Louis Vuitton's Objets Nomades collection breathes new life into the maison's rich history of exceptionally crafted travel pieces. At this year's Salone del Mobile, the brand revealed that two new names joined the array of designers who dream up these fantastic creations.
The first of these is India Mahdavi. Inspired by Middle Eastern hospitality, she designed a beautiful portable side table that features a fold out leather-covered base and a removable table top with stunning leather marquetry. The second designer, Tokujin Yoshioka, sought inspiration from the Louis Vuitton's iconic flower monogram, creating the Blossom stool. A rich swirl of wood and soft leather, the seating piece is comes primarily in black or white, though there are also 12 limited edition versions in 24 carat gilded brass.
See more: Touchdown Milan: Navigate Salone Del Mobile with our editor's itinerary
Other highlights include designs by Atelier Oï, such as the Swing Boat, a chair inspired by a vintage boat, and the Tabouret stool that combines origami with trunk-making techniques. We also love Marcel Wanders' leather diamond-patterned partition, Raw Edges' delicate caramel calf-skin lamp shade and Damien Langlois-Meurinne's minimalist reinterpretation of the Louis Vuitton trunk as a portable clothes valet.
Swipe through our gallery below for more exciting creations: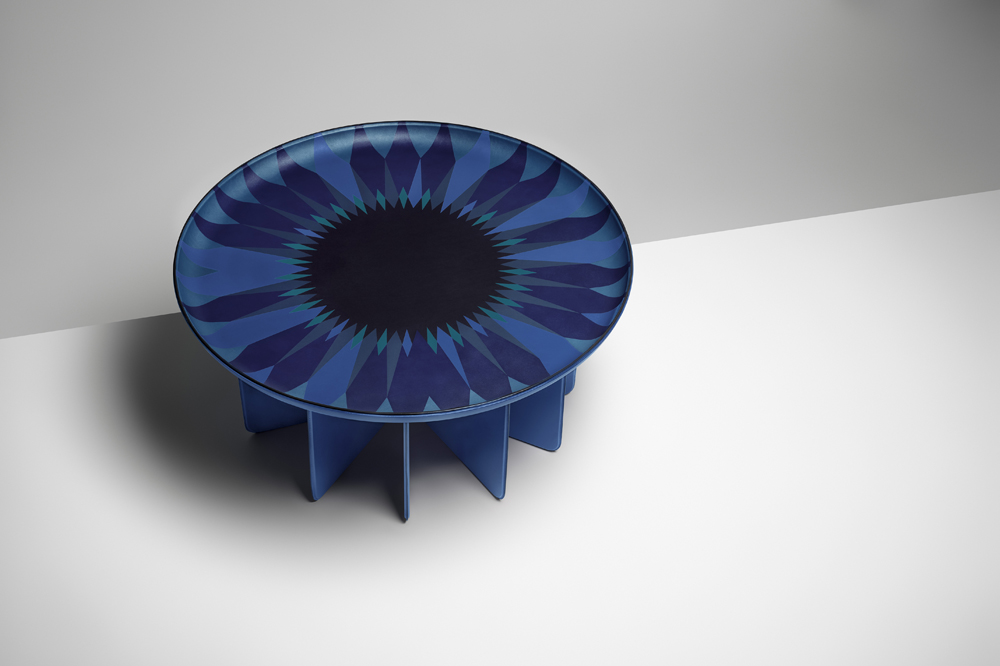 India Mahdavi's side table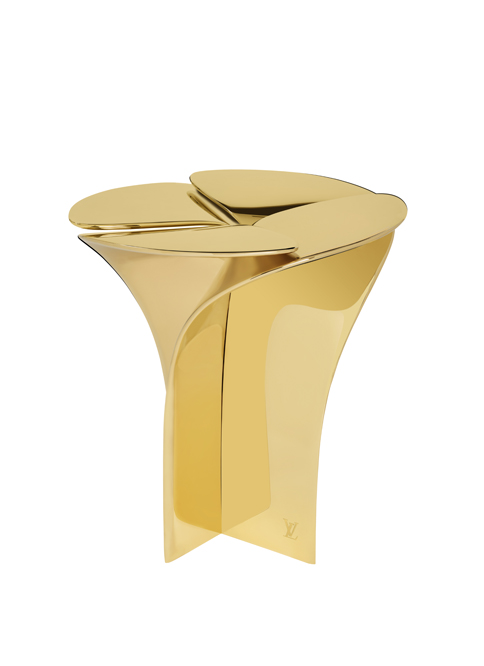 Tokujin Yoshioka's Blossom stool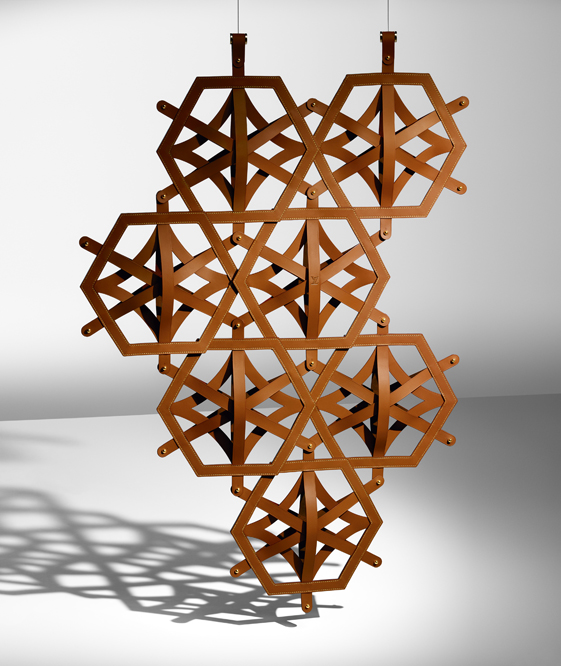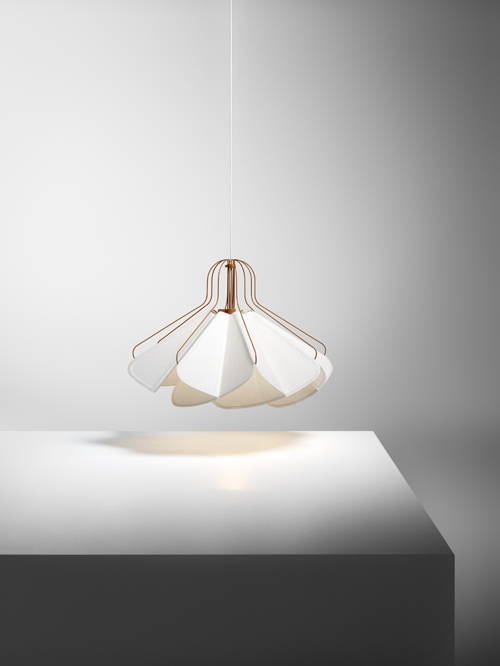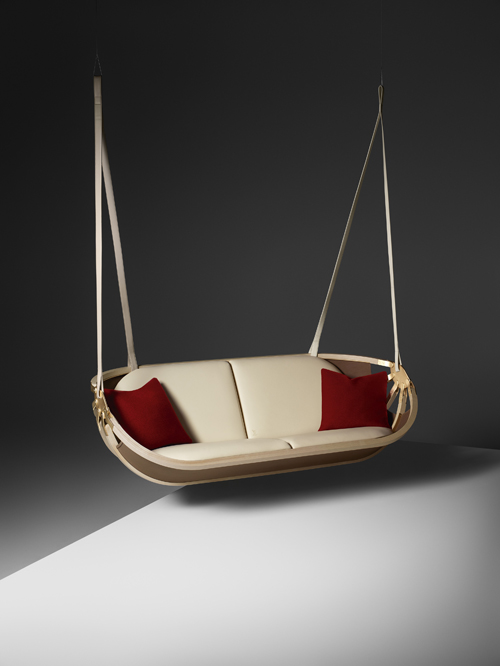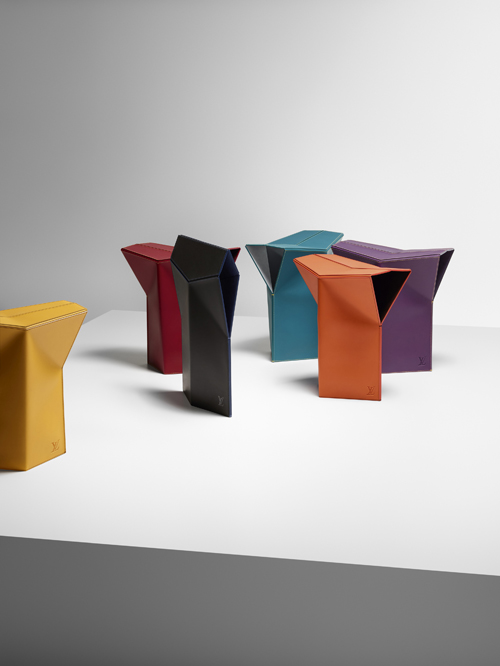 Atelier Oï's Tabouret stool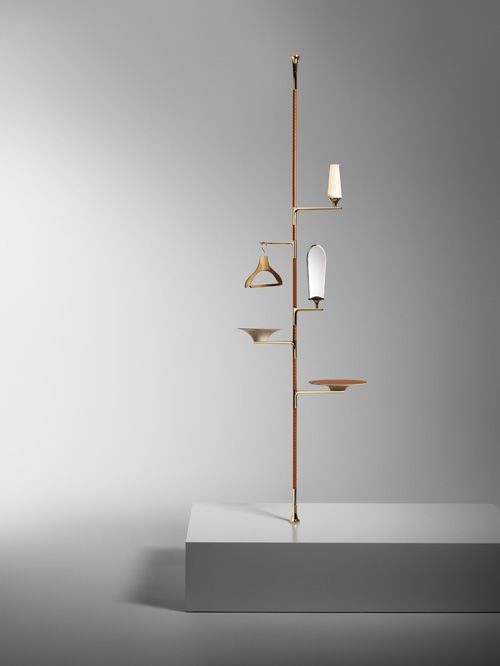 Damien Langlois-Meurinne's valet
The post Louis Vuitton's new Objets Nomades turn every day into a holiday appeared first on Home Journal.