"I want to die with my blue jeans on." – Andy Warhol
I can trace back to my first infatuation with Indigo. It was the first time I put on a pair of blue jeans, at about the age of ten. I remember it vividly. I refused to take them off, and I slept with them on for a few nights until my mother put a stop to that!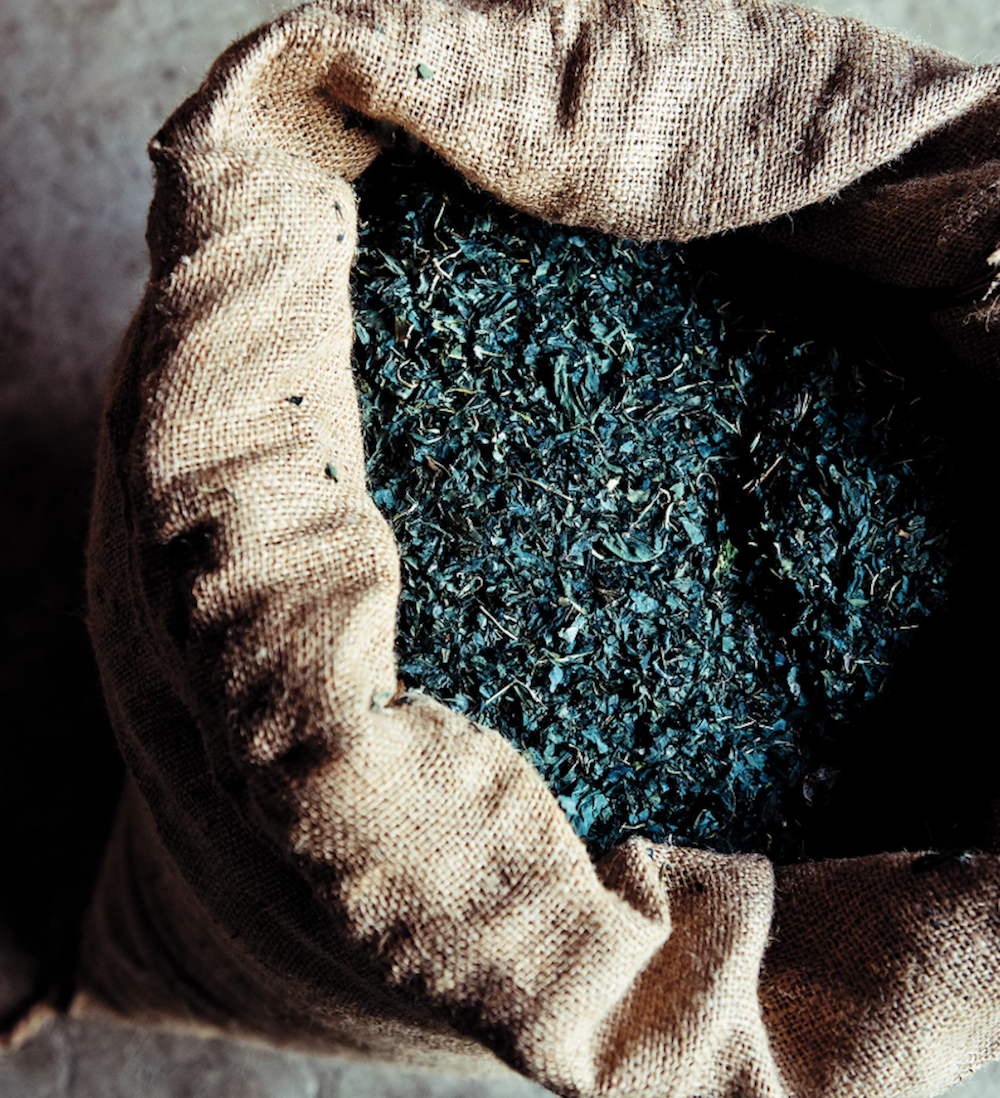 My passion greatly expanded when I became fortunate enough to travel to countries like India and Japan where I encountered the magic of this special process. An over 6,000-year-old art that has spanned most continents and civilizations, it has since been my mission to meet with local artisans whenever I travel to these exotic lands to see these traditional methods.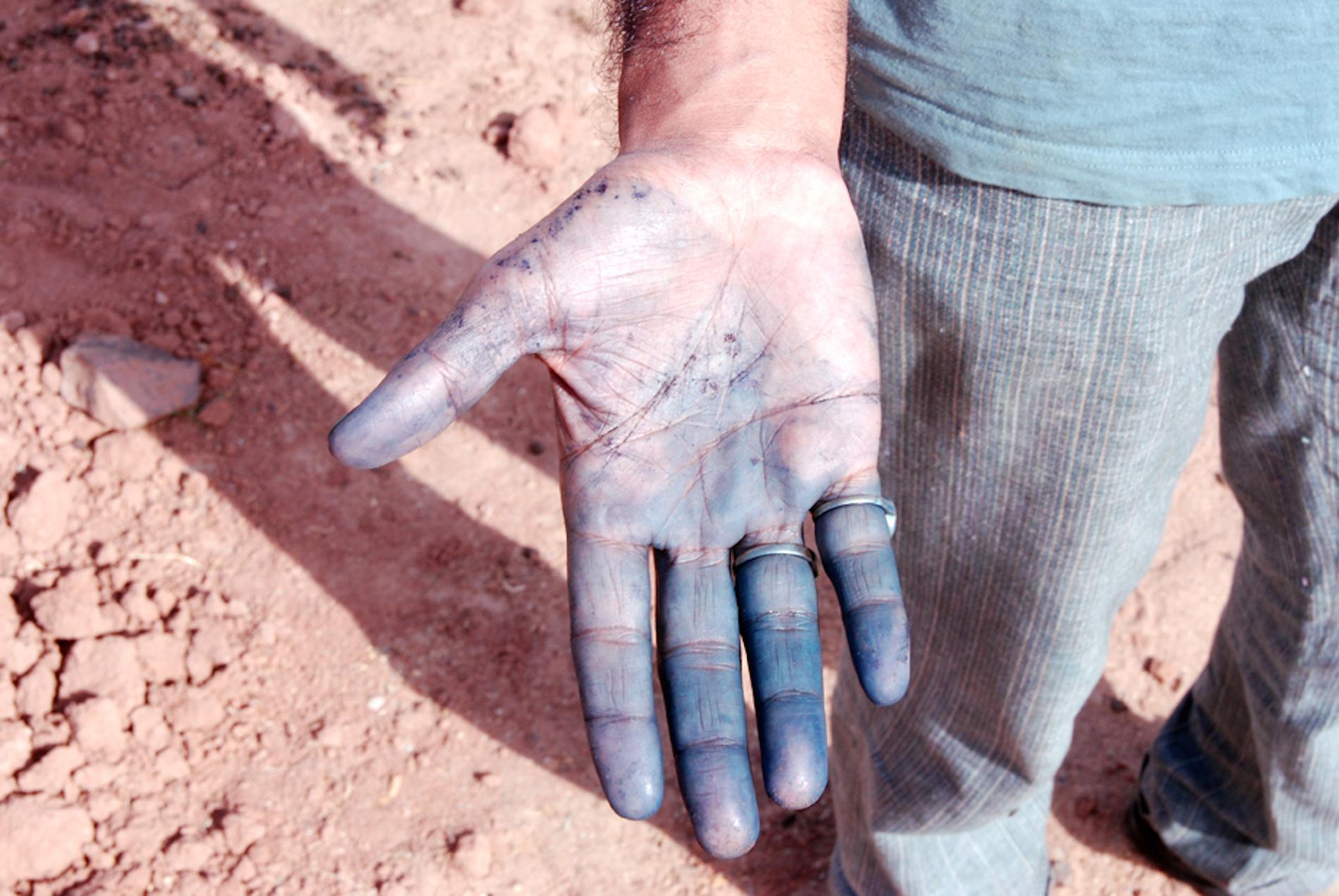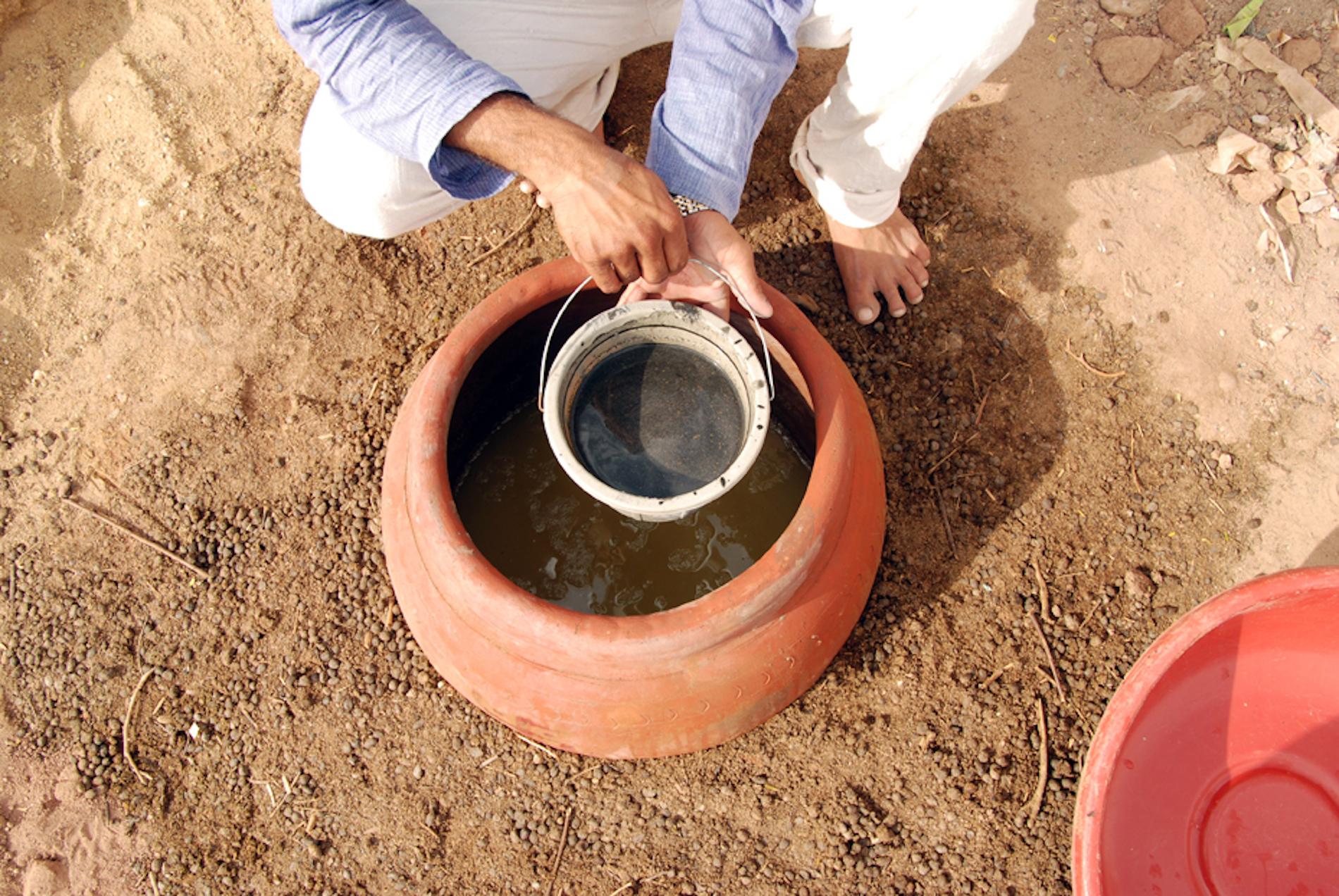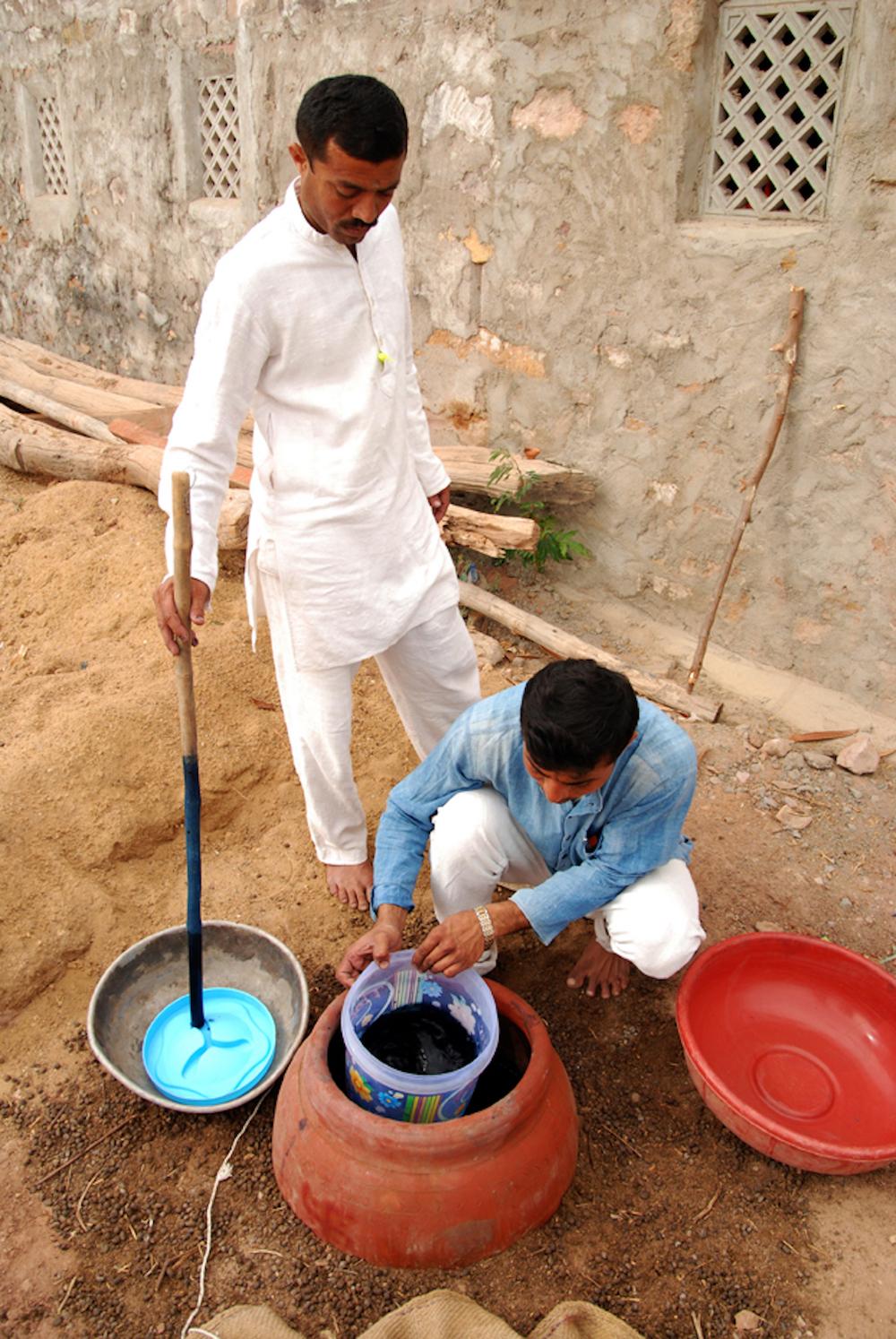 What I have since discovered are not just the traditions, but artists who infuse a modern design approach using these ancient coveted techniques. I highlighted two of my favourites below but there are so many more to discover!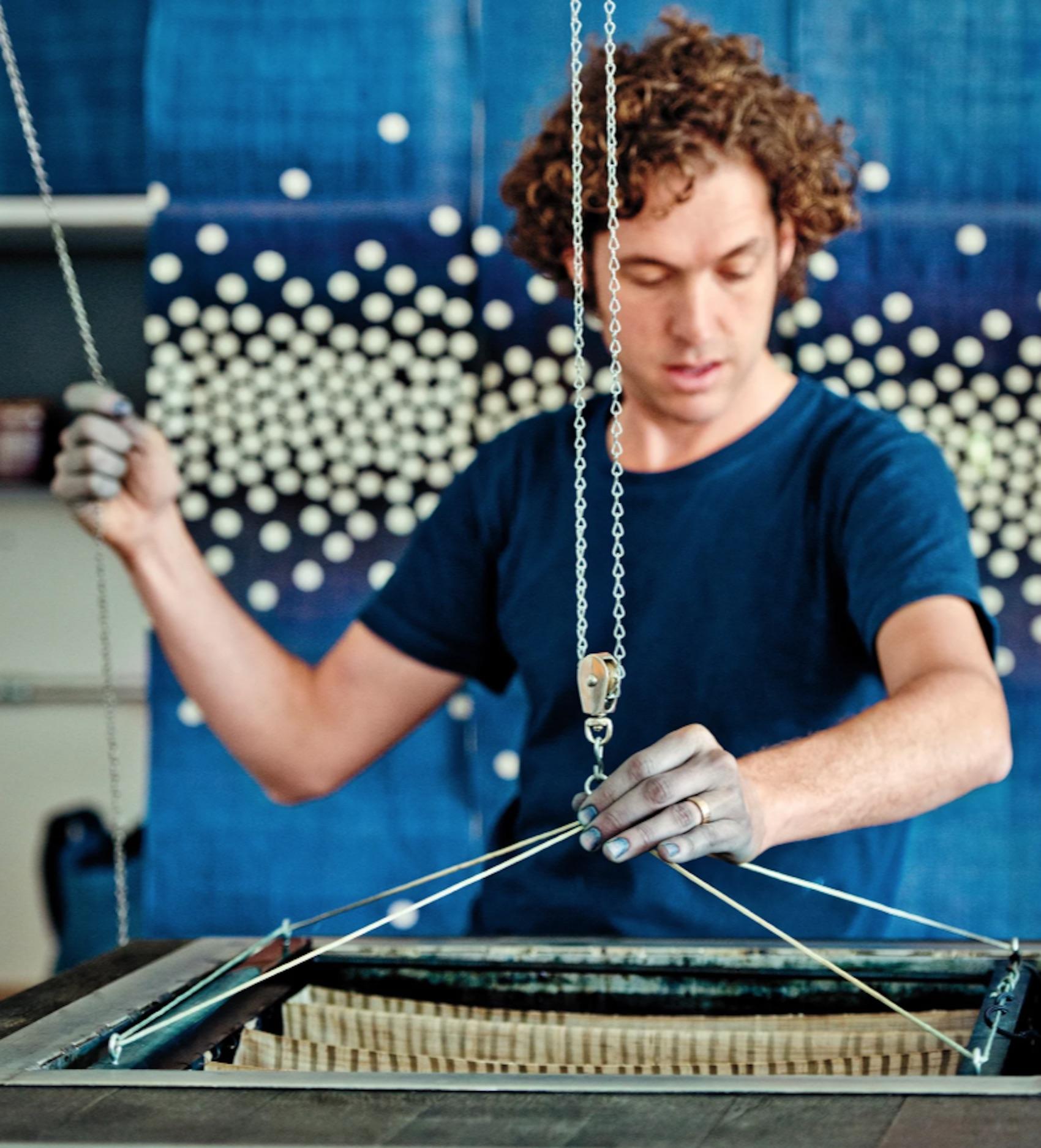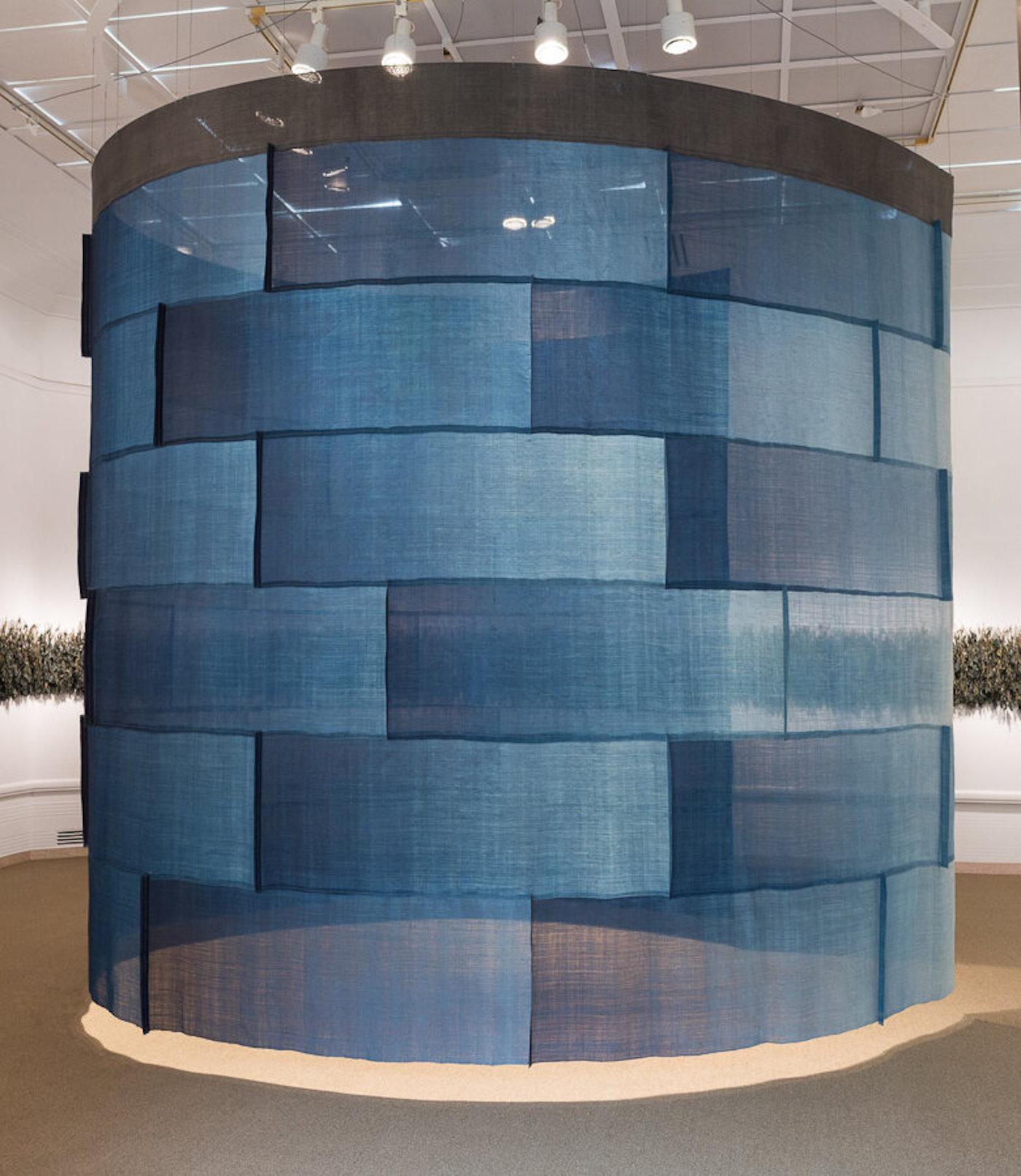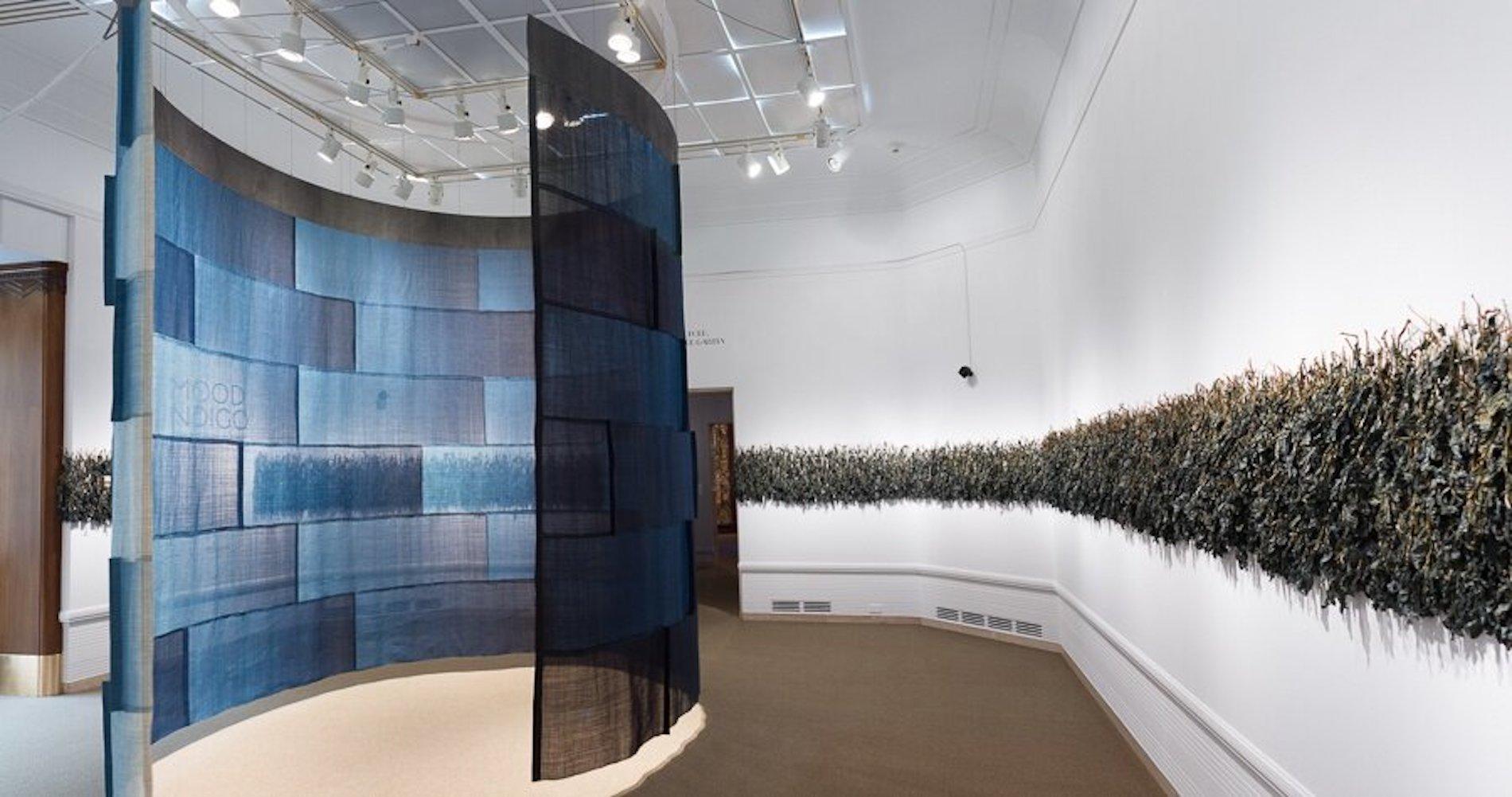 Meet artist, farmer, and professor Rowland Ricketts. Trained in traditional Indigo farming and processing in Japan, Ricketts now lives and works with his wife Chinami in the Midwest of the United States. Indigo is an annual plant, which Ricketts grows, harvests and composts. Once the compost process is complete (the traditional Indigo compost process takes many months!), an Indigo vat can be made to dye material.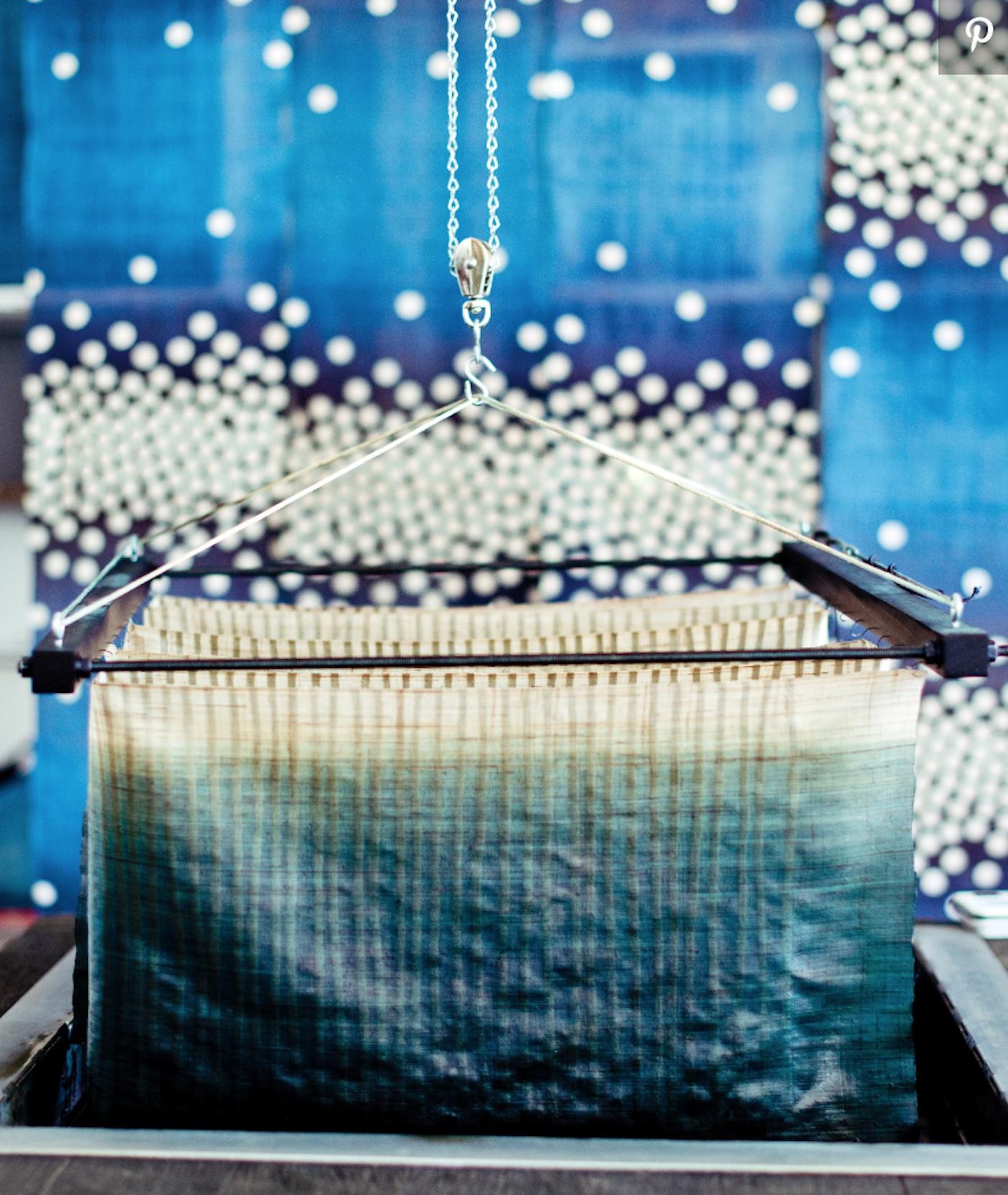 His large-scale works are a celebration of this involved and beautiful process. Once the material is dipped into the Indigo vat, the colour turns to the brilliant signature blue shades once exposed to oxygen. It's a spectacular thing to witness, and the shades can vary from a light, bright blue to a dark inky almost black. The work is stunning, and an amazing feat of time and attention to detail.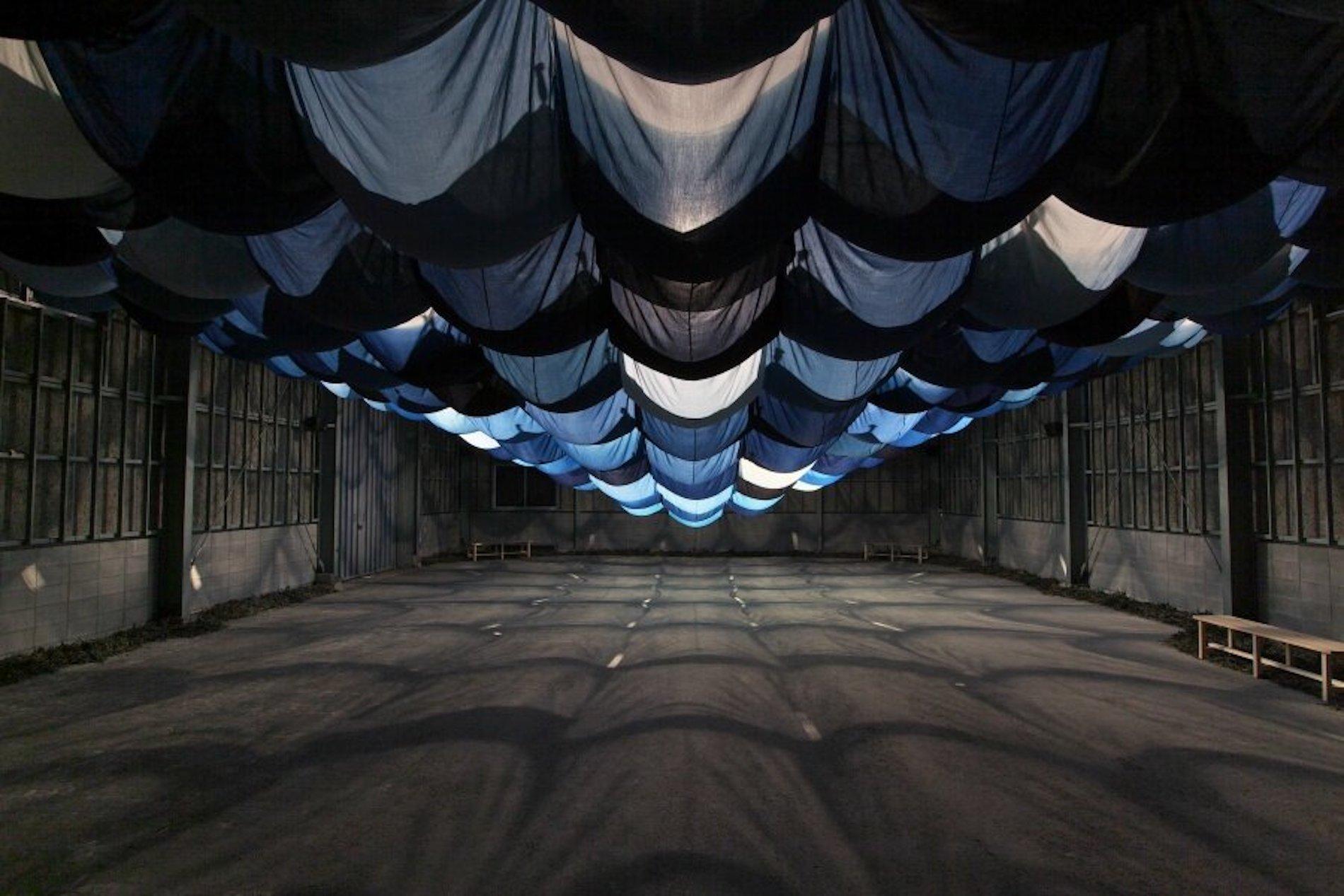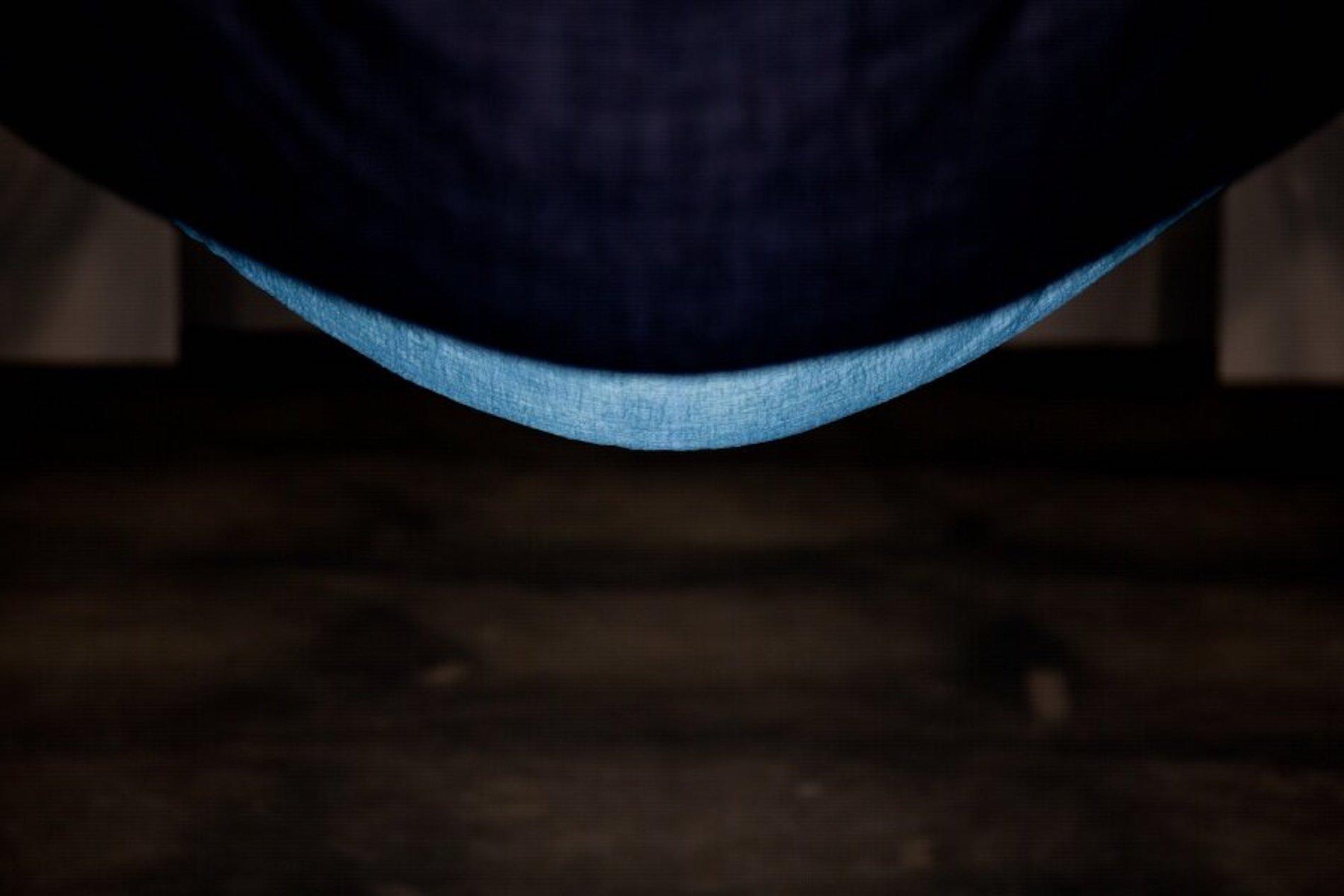 The colour is decided by how long the dyer leaves the material in the vat, and how long they decide to allow the fabric to oxidize. But I think it is even more than that. I believe that different people dye blues differently. It is as much art as it is science. The blue that comes from an Indigo vat is very much a signature of the dyer. The differences are subtle, but unique.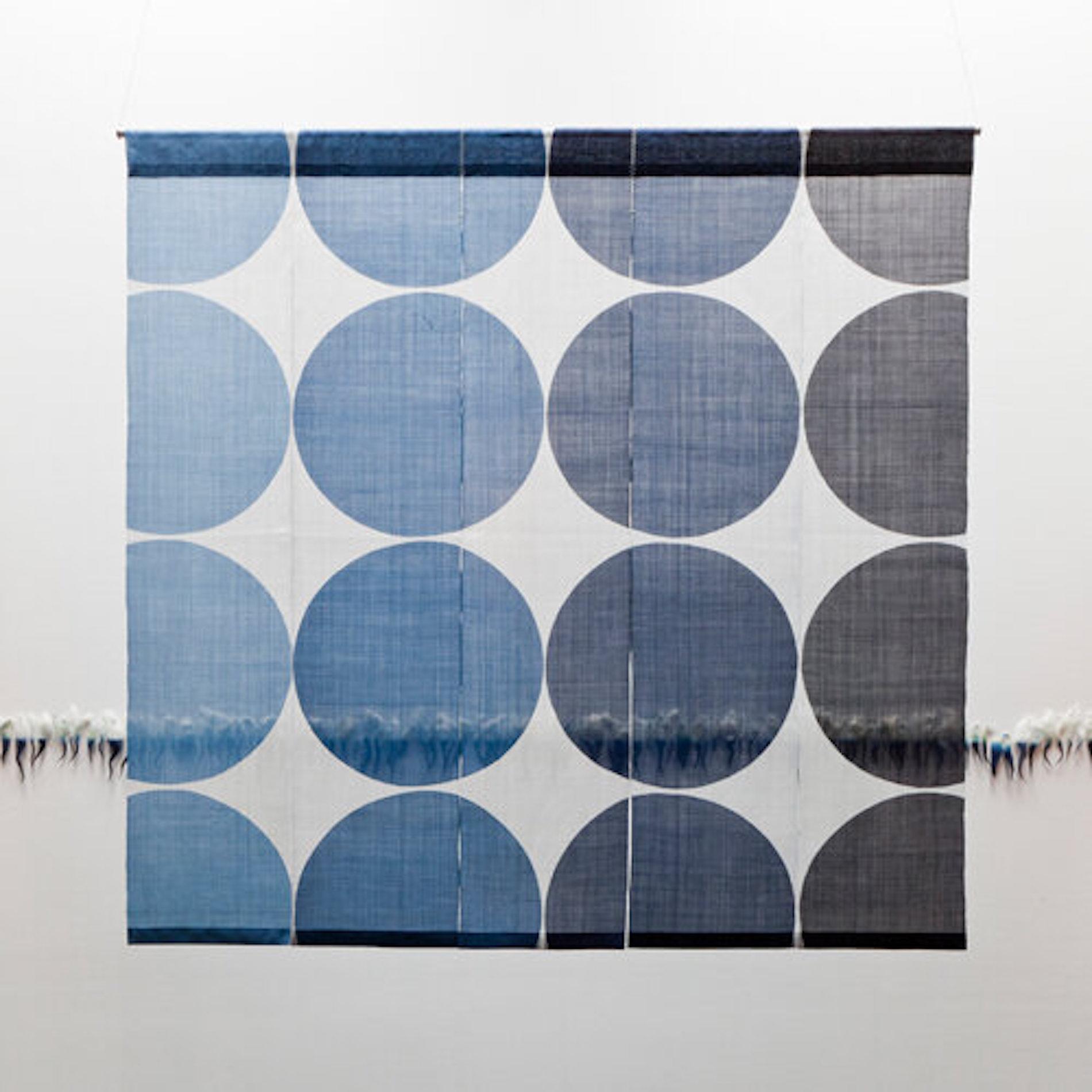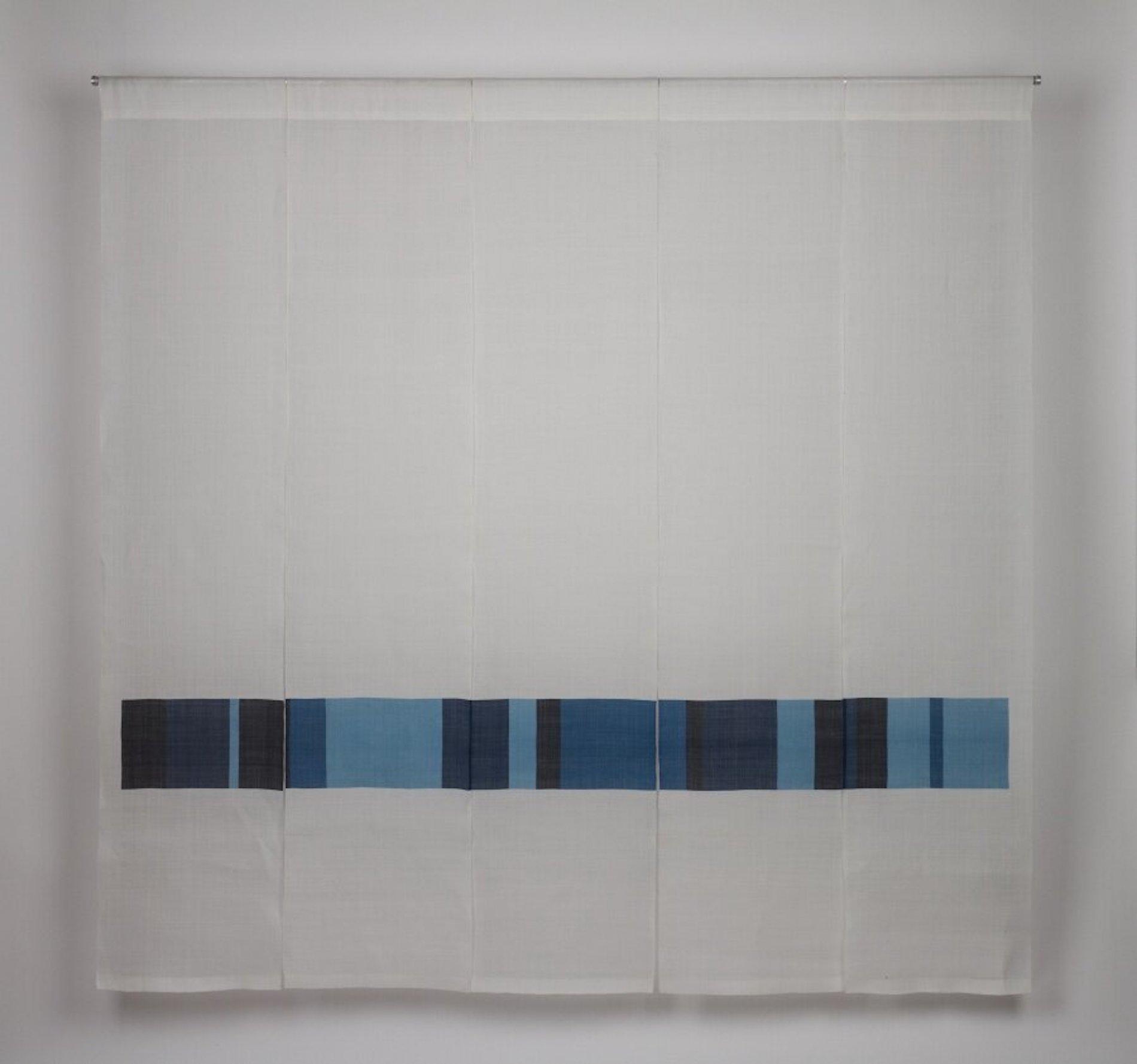 Ricketts works to elevate and reimagine this amazing natural dye, creating a celebration of colour and process. Santanu Das, founder of Maku was actually an intern of mine back when he was studying in school. He did his thesis on traditional indigo dyeing in India and when he graduated, he eventually created Maku.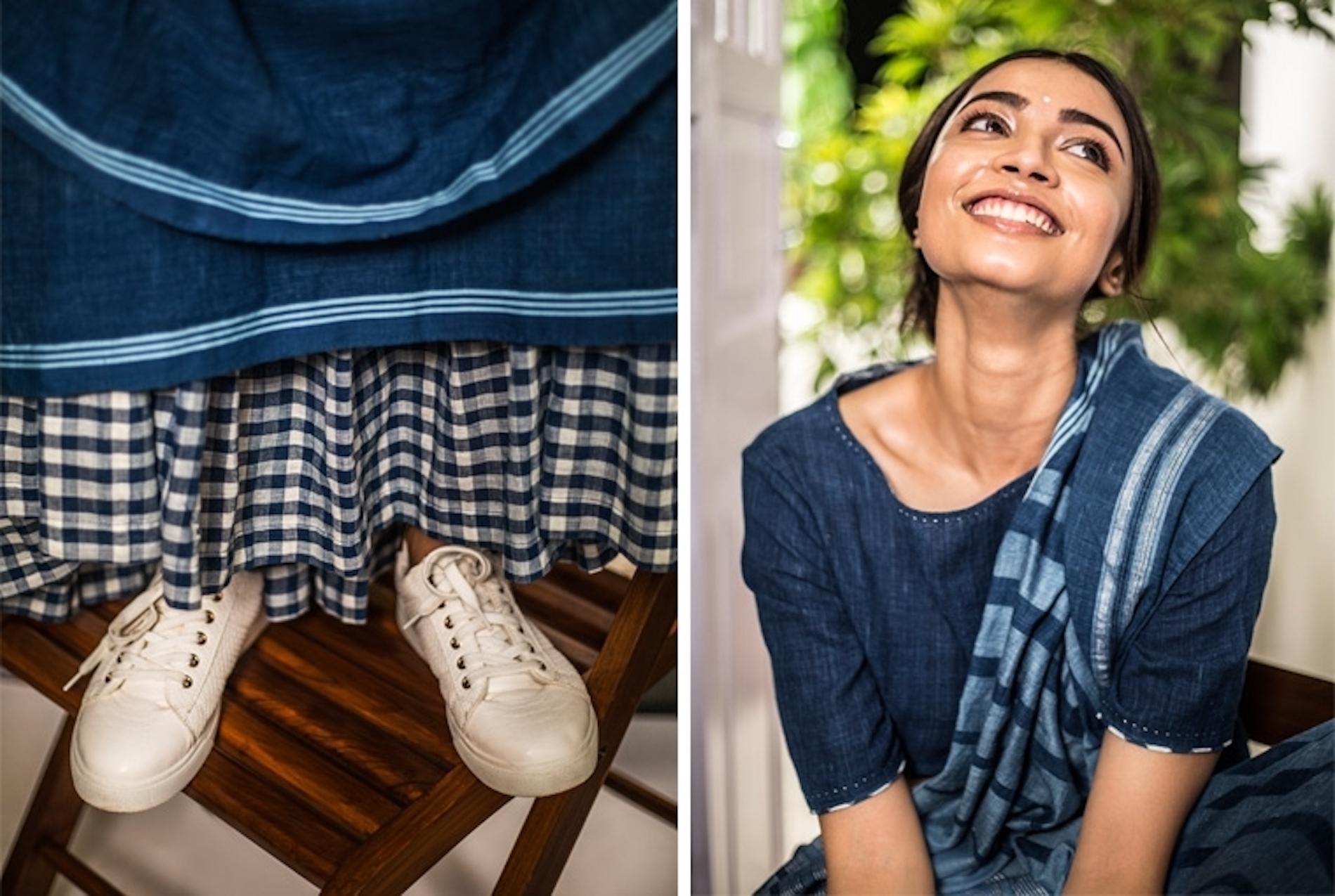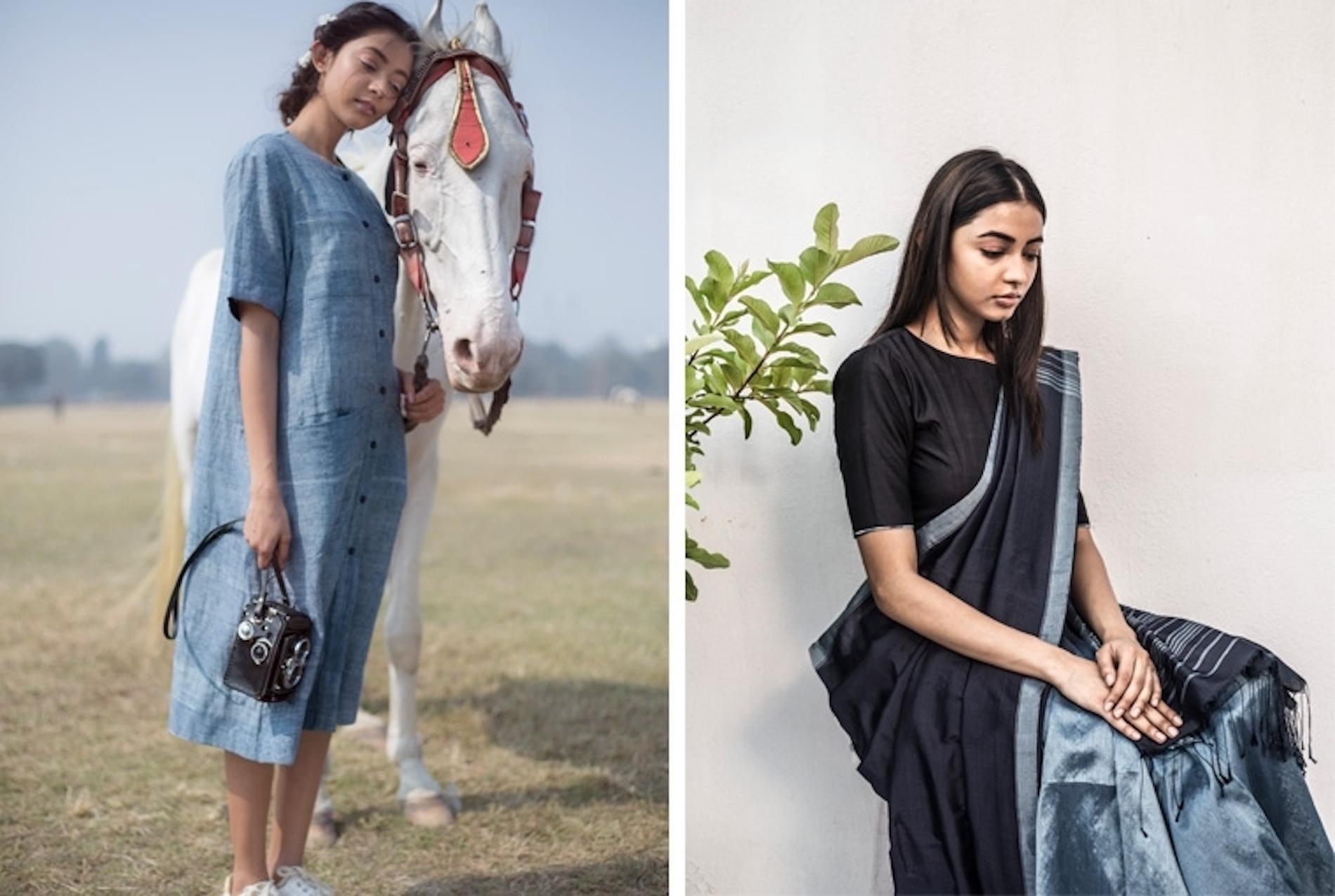 Here, he and his team create unique fashions that are hand-woven as khadi, muslin and jamdani fabrics. Every item is dyed with indigo dye, Maku's designs are sold all over the world. Their clothes are not marketed as fashion pieces – they are skilfully woven garments that promote the historic craft practices of India. Yet their styles are timeless and for me quite modern. I am proud to wear them…along with my blue jeans.
***
Lori Weitzner, principal and Creative Director of Lori Weitzner Design, is internationally best known for her contributions to the world of textiles, wallcoverings, rugs and passementerie. Her work is housed in the permanent collections of such museums as the Cooper-Hewitt in New York and The Victoria Albert in London and she is the recipient of more than thirty prestigious design awards. She has recently expanded into the fashion world with her first collection of textile infused jewelry and accessories under her own brand. She is the author of Ode to Color, The Ten Essential Palates for Living and Design, published by Harper Collins and lectures around the world on the effects of colour on our wellbeing. Follow Lori on Instagram and Pinterest, and take her color analysis test here.