Living in an expensive city, it is not easy to have a place of your own, let alone a place that is in line with your aesthetics.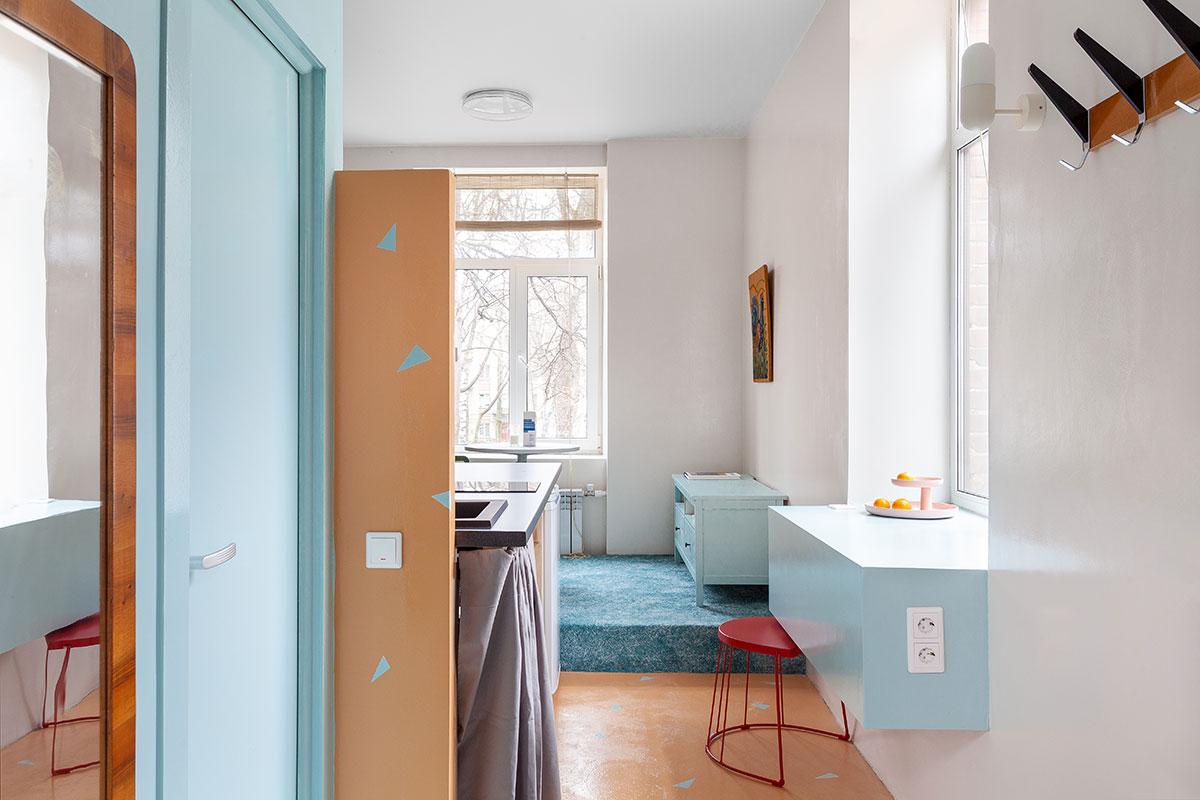 Moscow-based architectural design company Dvekati has been restructuring many tiny homes since its establishment in 2009. It is good at using bright colours to create a practical and aesthetically pleasing living environment for small spaces. Recently, Dvekati has renovated a 183 sq ft, three-meter high apartment in Moscow, and in their usual lively design styles, injected an ergonomic and harmonious atmosphere into the apartment.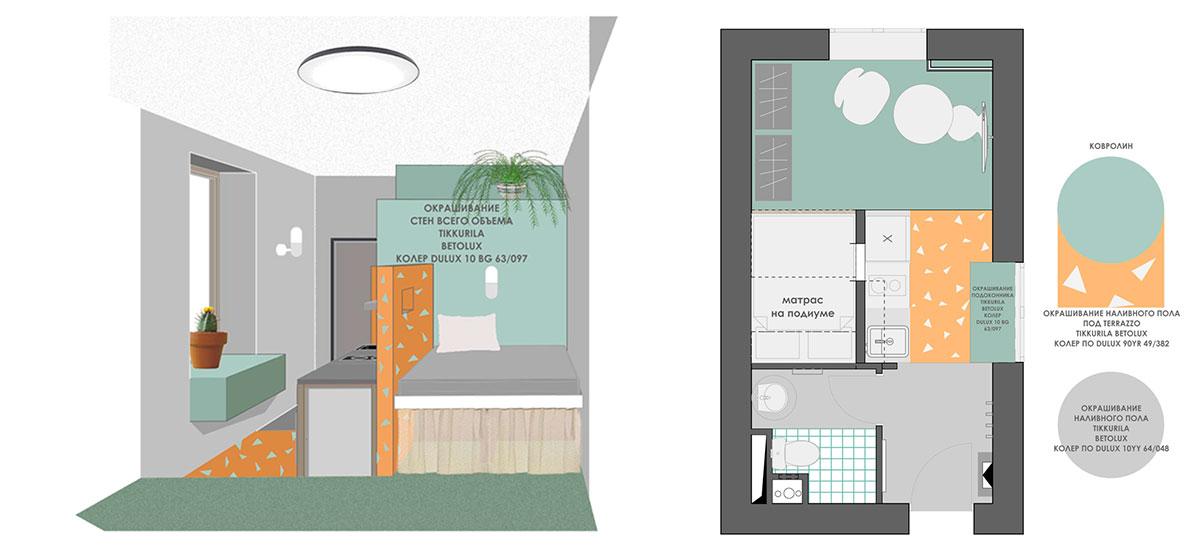 USING MIRRORS TO EXPAND THE SPACE
At the entrance, pink and blue are used to set the stage. The large mirror on the wall magnifies the space and makes it more open. You can also do a last-minute appearance before heading out, which makes the mirror quite practical.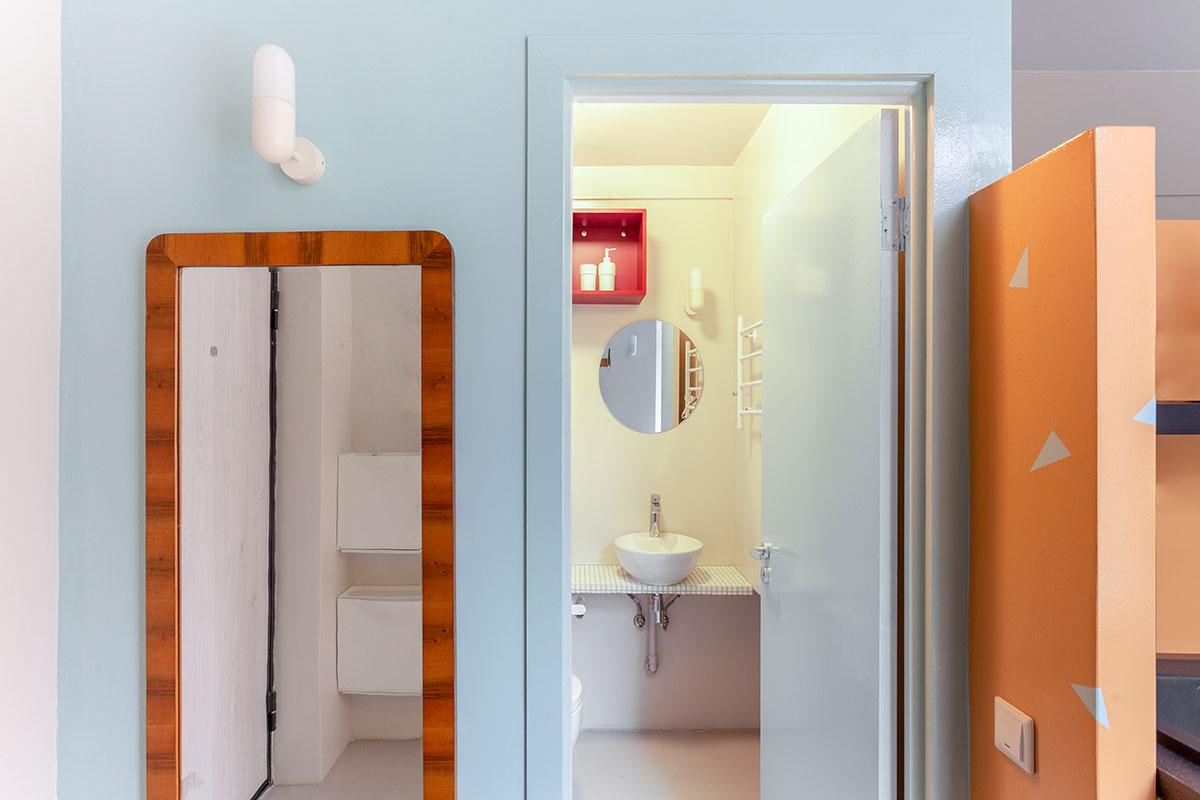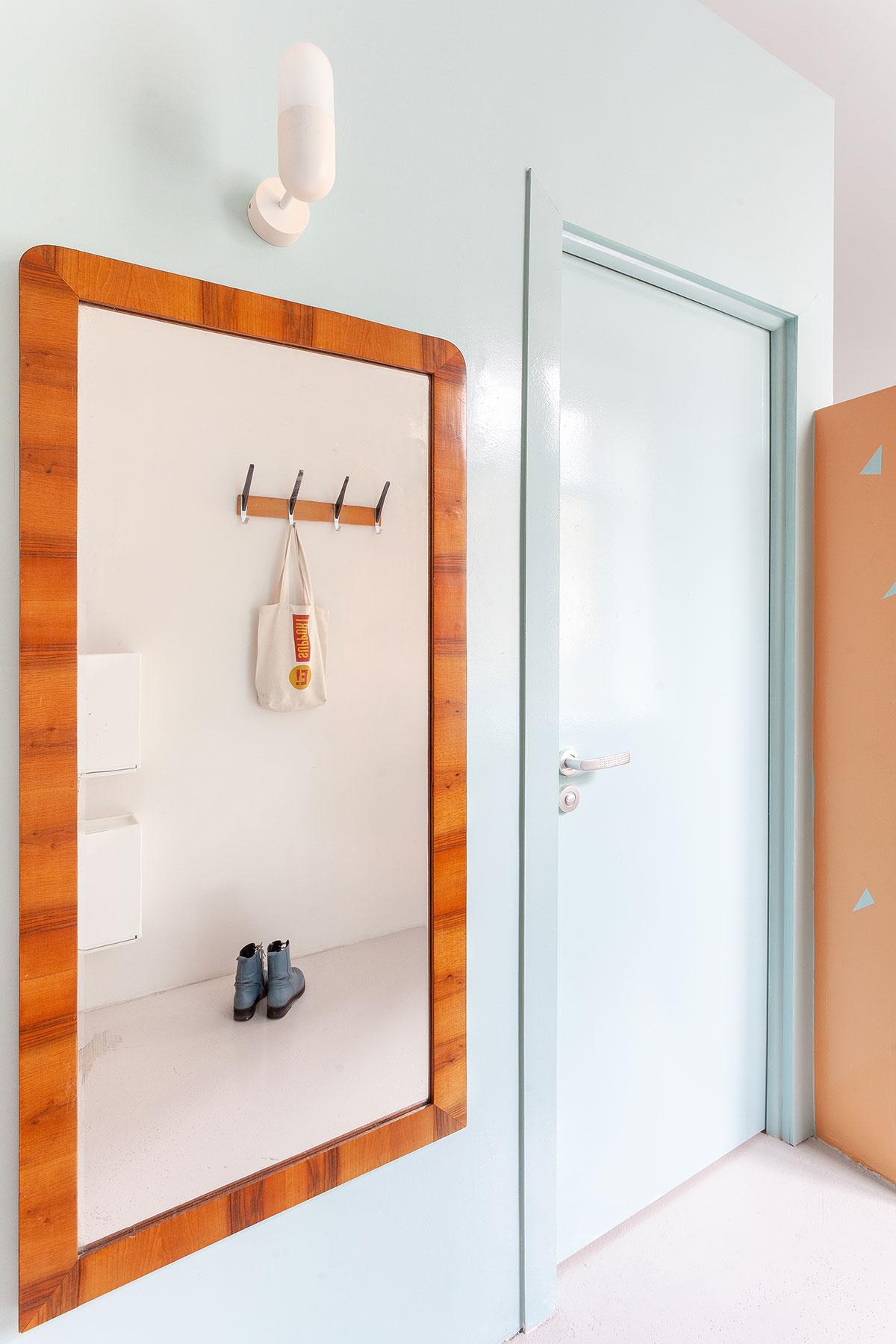 USING COLOURS TO SEPARATE AREAS
Even in small spaces, there needs to be a plan to block out different areas for different needs. Here, Dvekati used soft colours to divide the dining space, kitchen, bathroom and living room. It doesn't crowd the space, and allows a narrow space to feel like a complete home.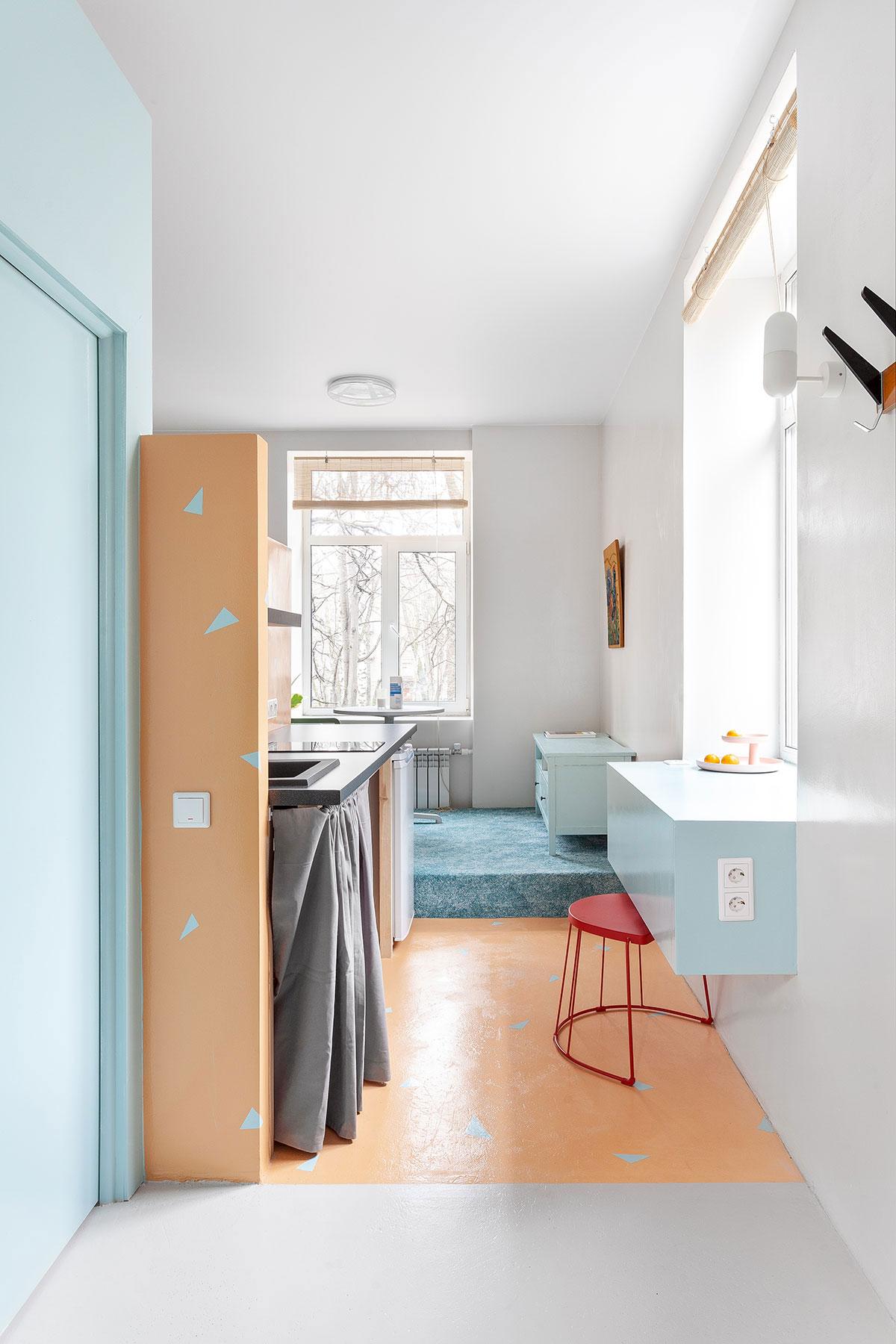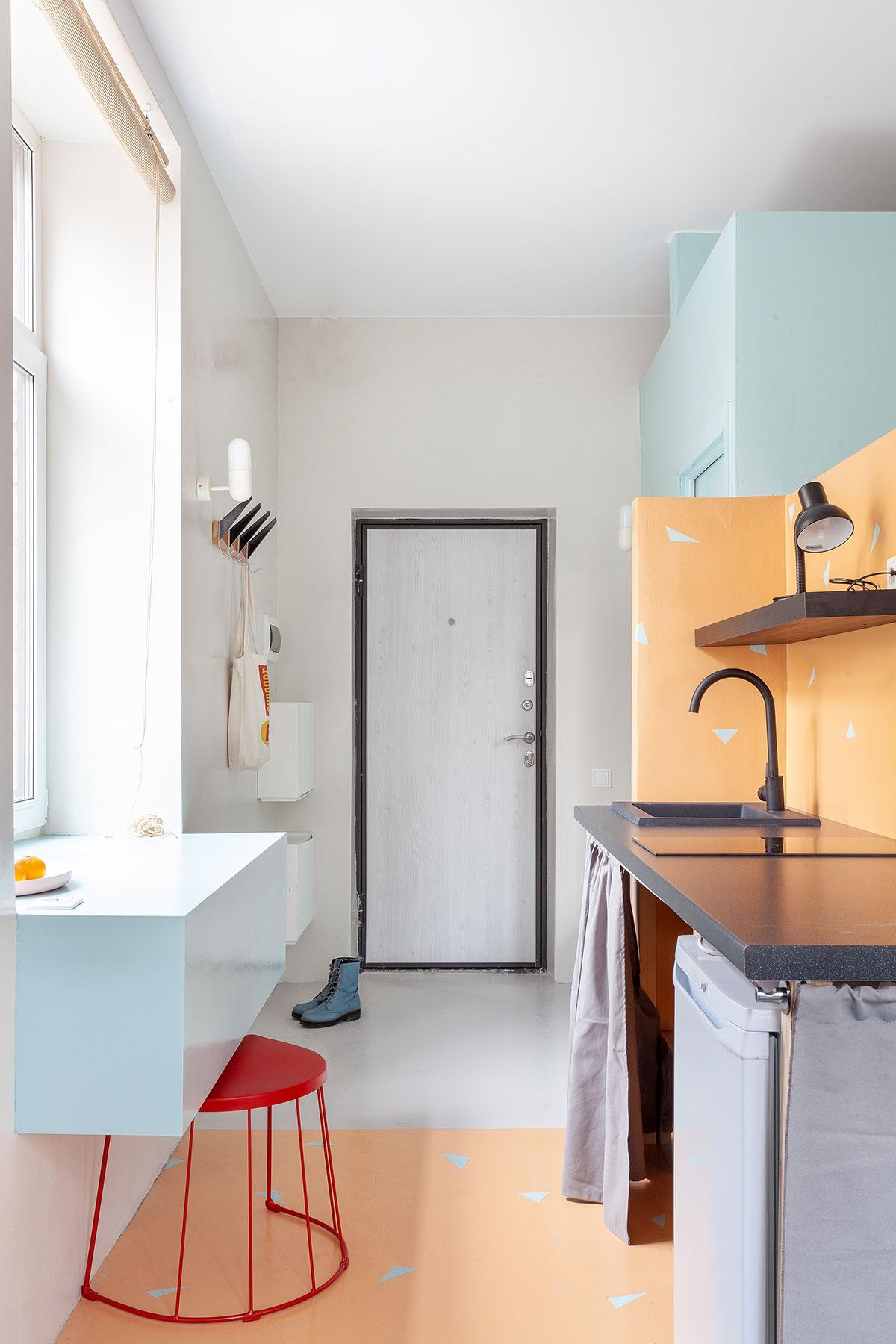 USING VERTICAL SPACE
The height of the ceiling in a small space is an advantage as it can be used to increase the vertical space, such as raising the sleeping area. The raised platform can be used for storage. In the corner, an off-white vertical wardrobe blends in so seamlessly such that it looks like it's part of the walls. Top it off with green chairs in the living room for some added vitality.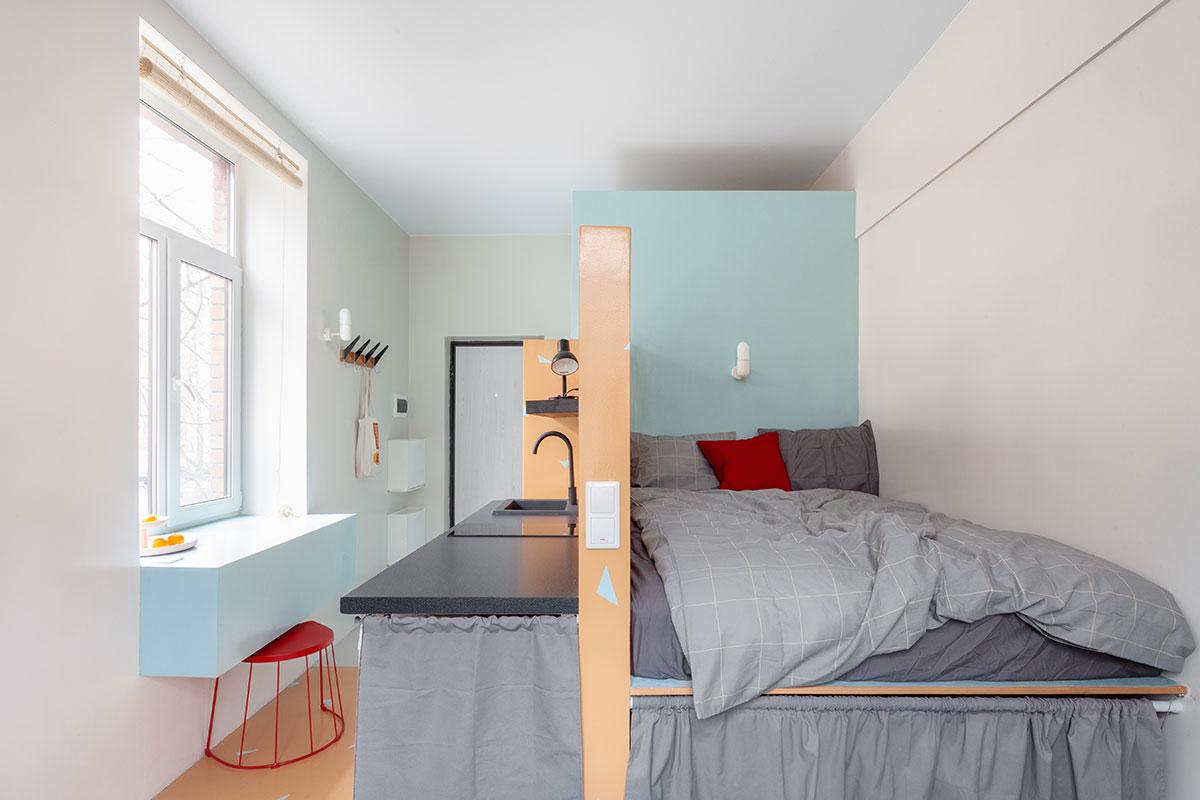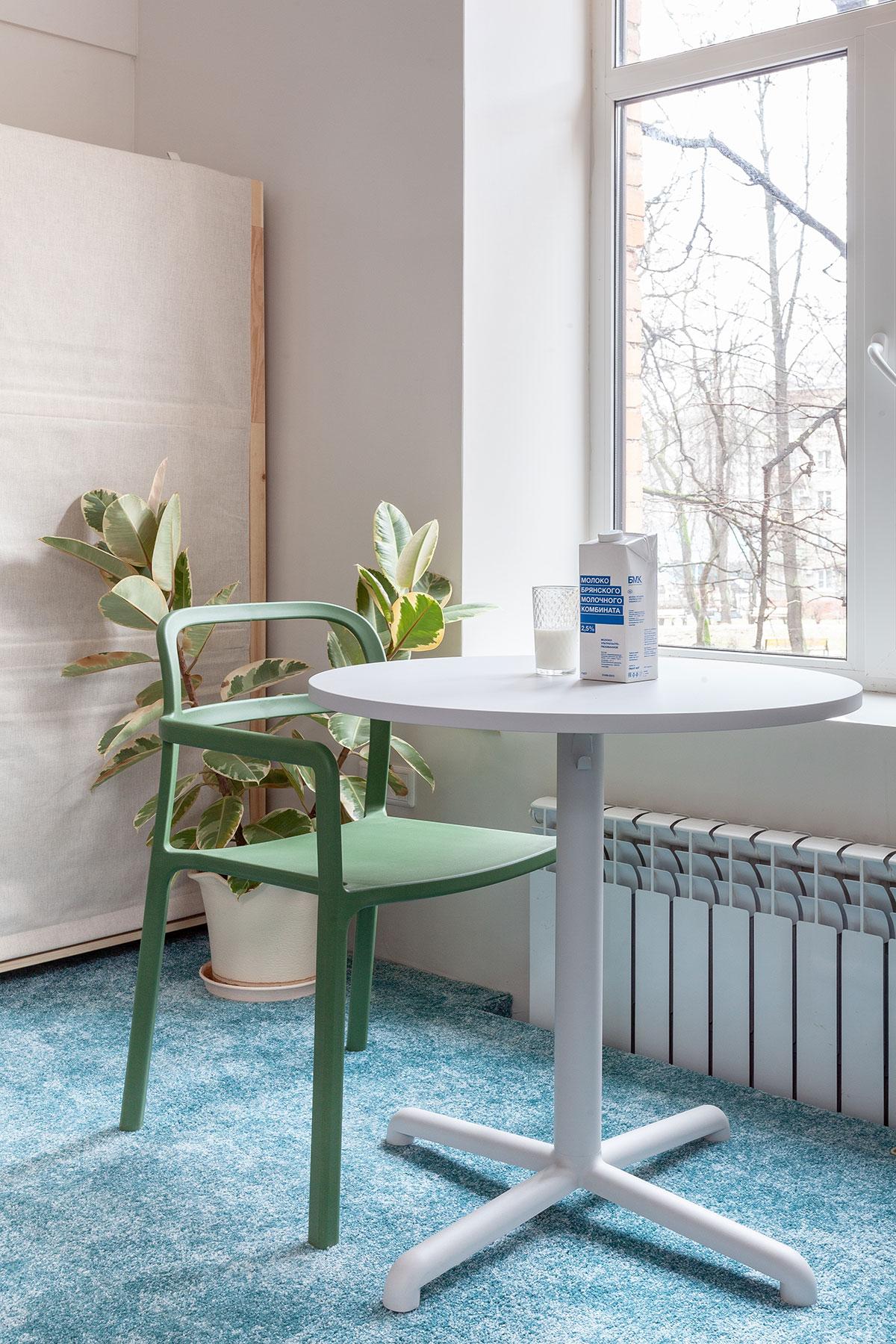 Photos:Dvekati