The freedom to work from home is a pipe dream for most people.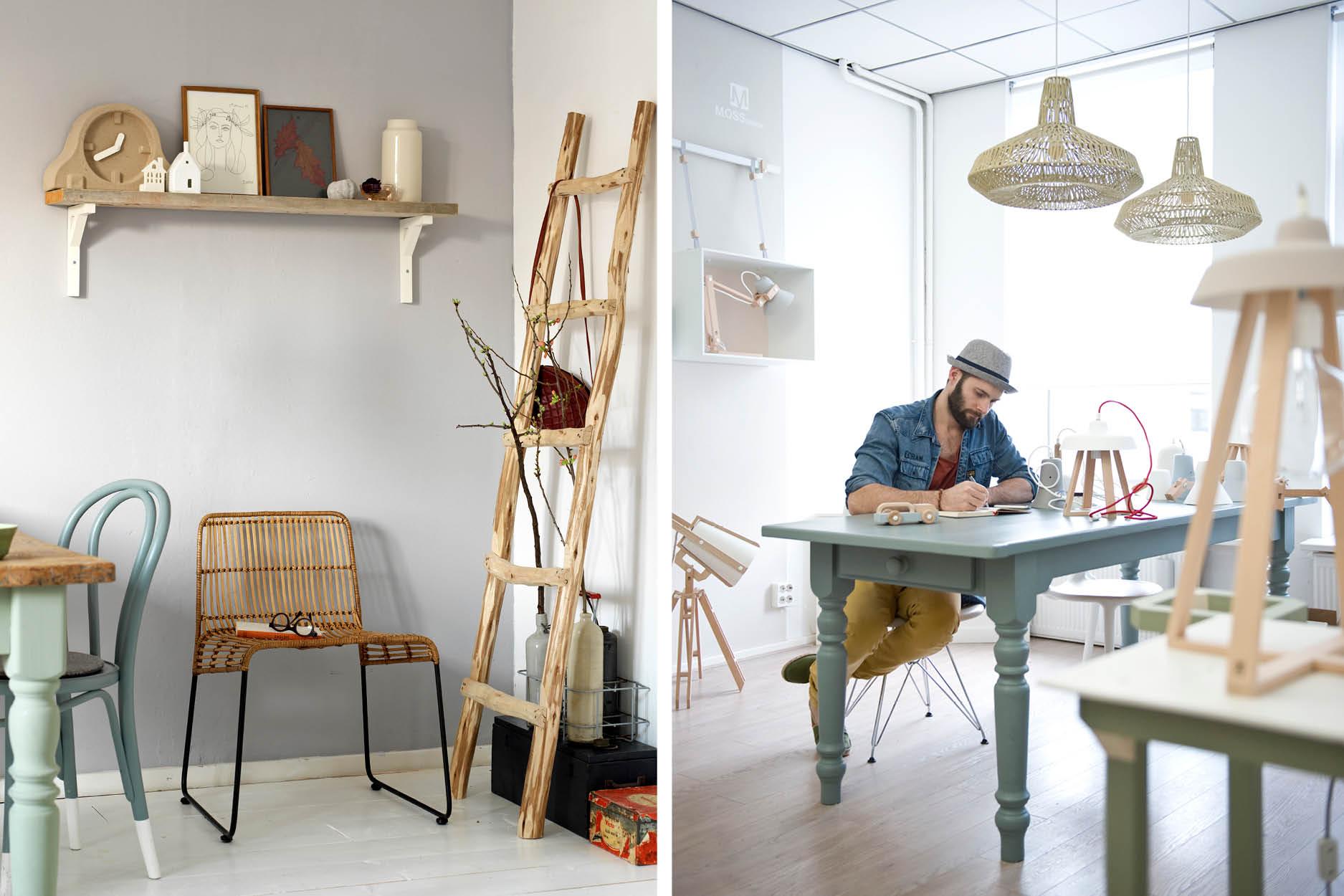 But for designer Marcel Ossendrijver and his girlfriend, Sietske Korrman, it's a reality: they've transformed their spacious, turn-of-the-century home in historic Amersfoort into an airy work-and-living space.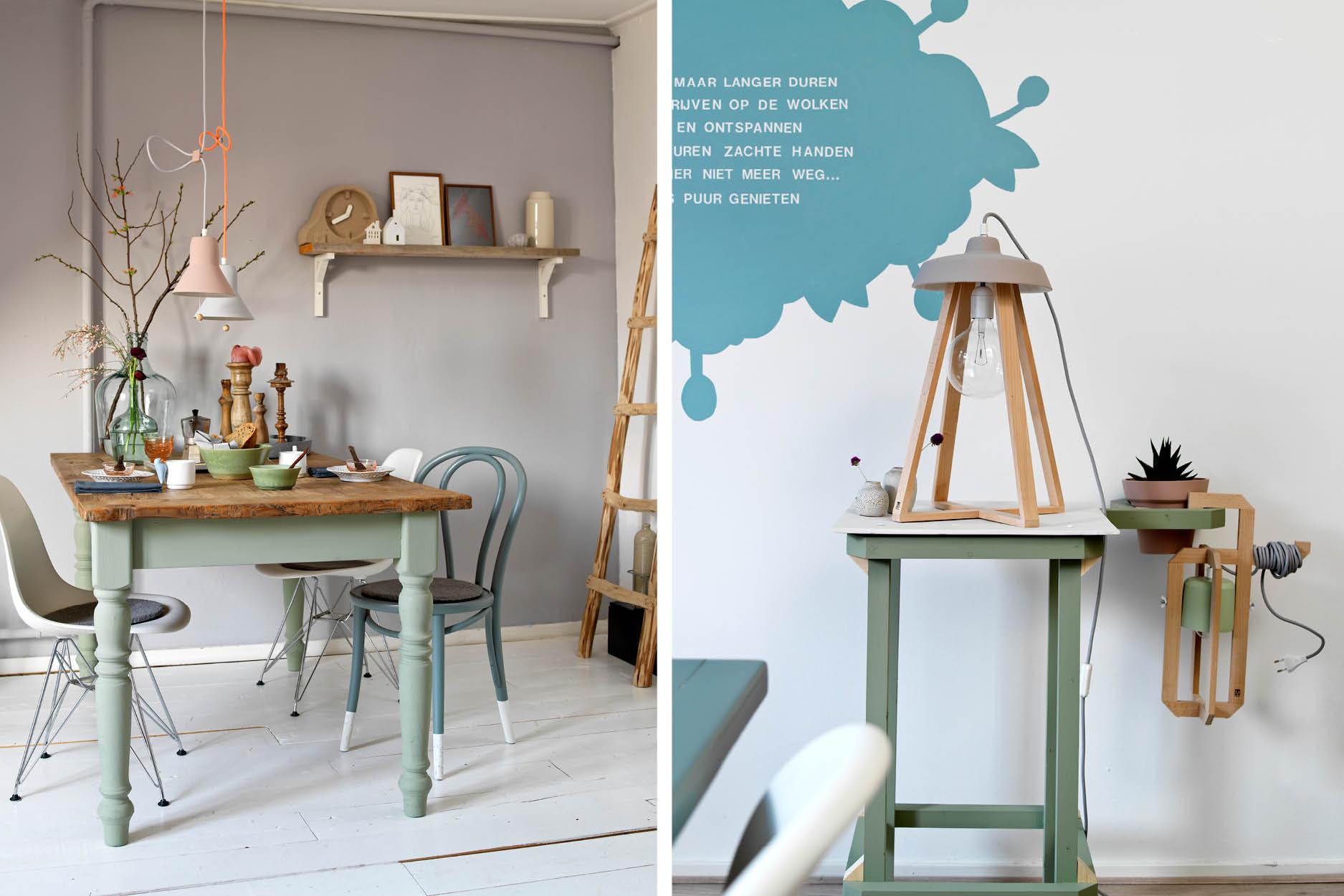 Entrepreneurs are not uncommon in this thriving Dutch hub – with creative minds comes a whole host of vintage shops selling trinkets from the 1950s, and independent businesses such as an old school butcher, a florist and an optician located just around the corner. Meanwhile Sietske runs a boutique day spa from the first floor of their home. This area has been converted into a reception area with several spa suites, separated from the couple's personal quarters upstairs. Sietske spent two years in the rental home before Marcel moved in and set up his own design studio, M.OSS design, in the space. He manages this from the couple's home office, when he's not at his office job.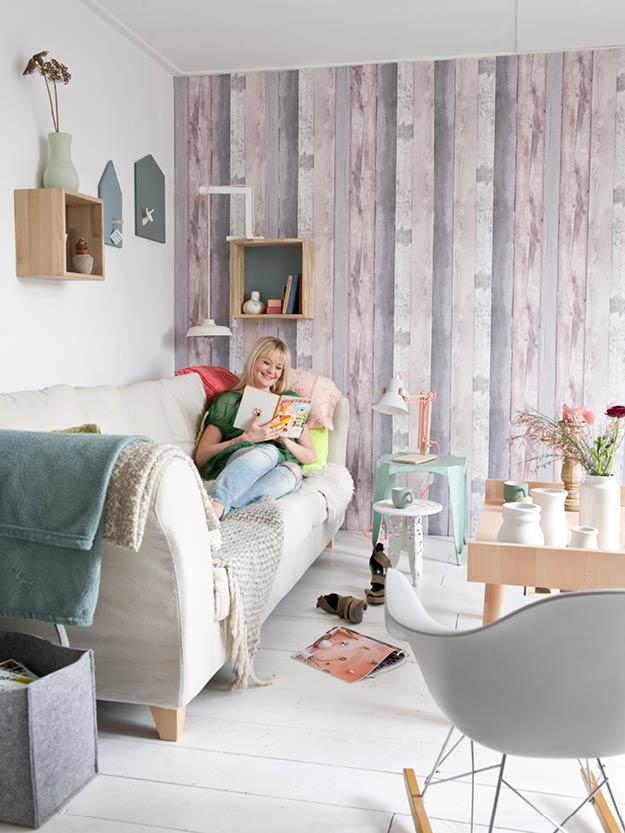 Marcel is a product and furniture designer, and he has enjoyed woodwork ever since he was a child. "When I was little I loved being creative and working with my hands," shares Marcel. Since moving into the home, he's done a lot to spruce up the tired, dreary interiors. He repainted Sietske's old furniture in a palette of Ladurée-like hues, to match Marcel's M.OSS design lamps. "For all of my designs, I use untreated beech wood – I like the colour, the structure and the way it matches with the pastel colours I use," explains Marcel. "It's always amazing what colour can do."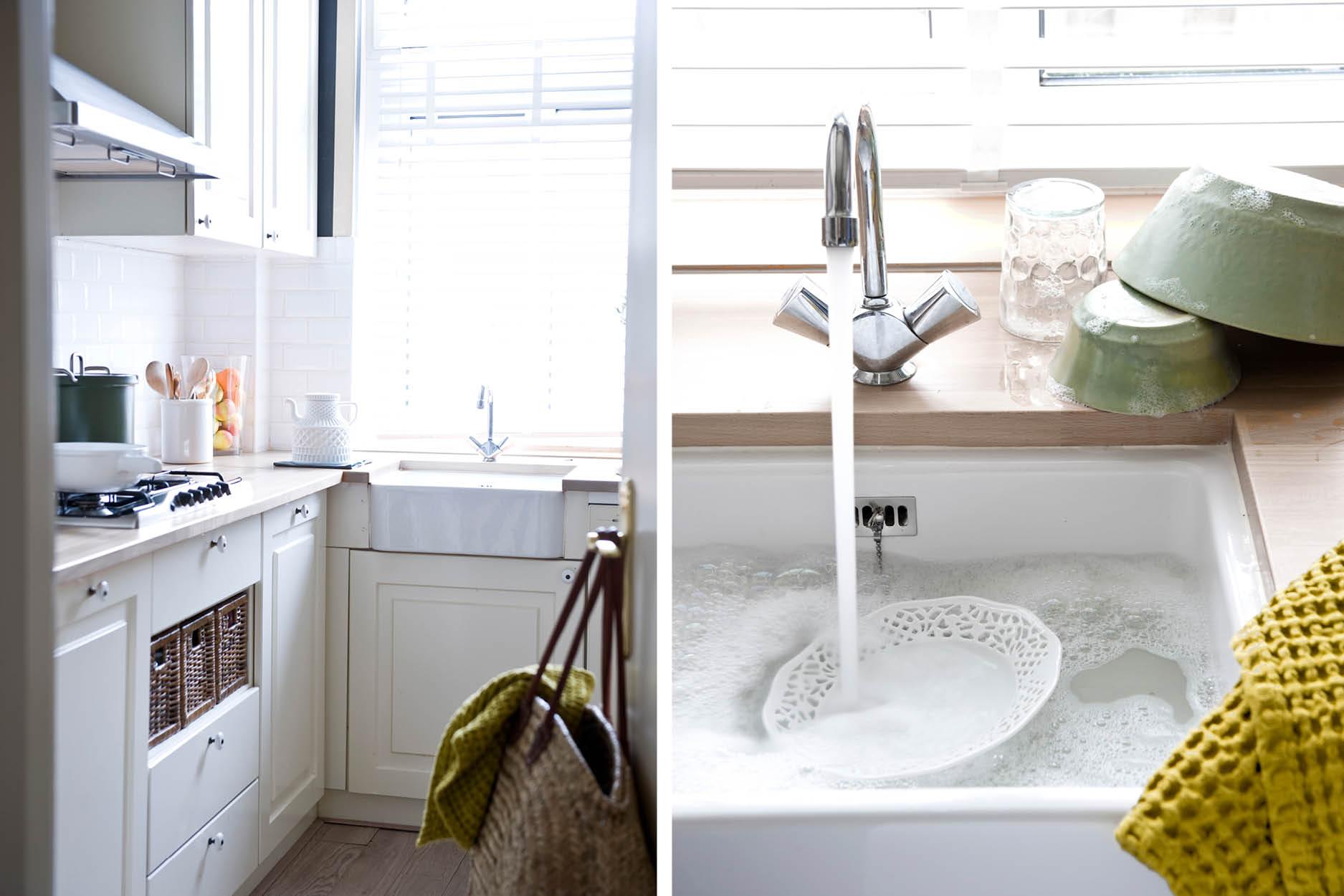 Bits and bobs collected from travels across Europe adorn the couple's playful home, as both Sietske and Marcel enjoy bargain hunting at Dutch flea markets and sorting through second-hand shops while holidaying abroad. They've added a traditional Italian espresso maker to their kitchen – a vital purchase whilst camping in a tent in France – and they also found a Picasso etching of two women while on holiday in Denmark.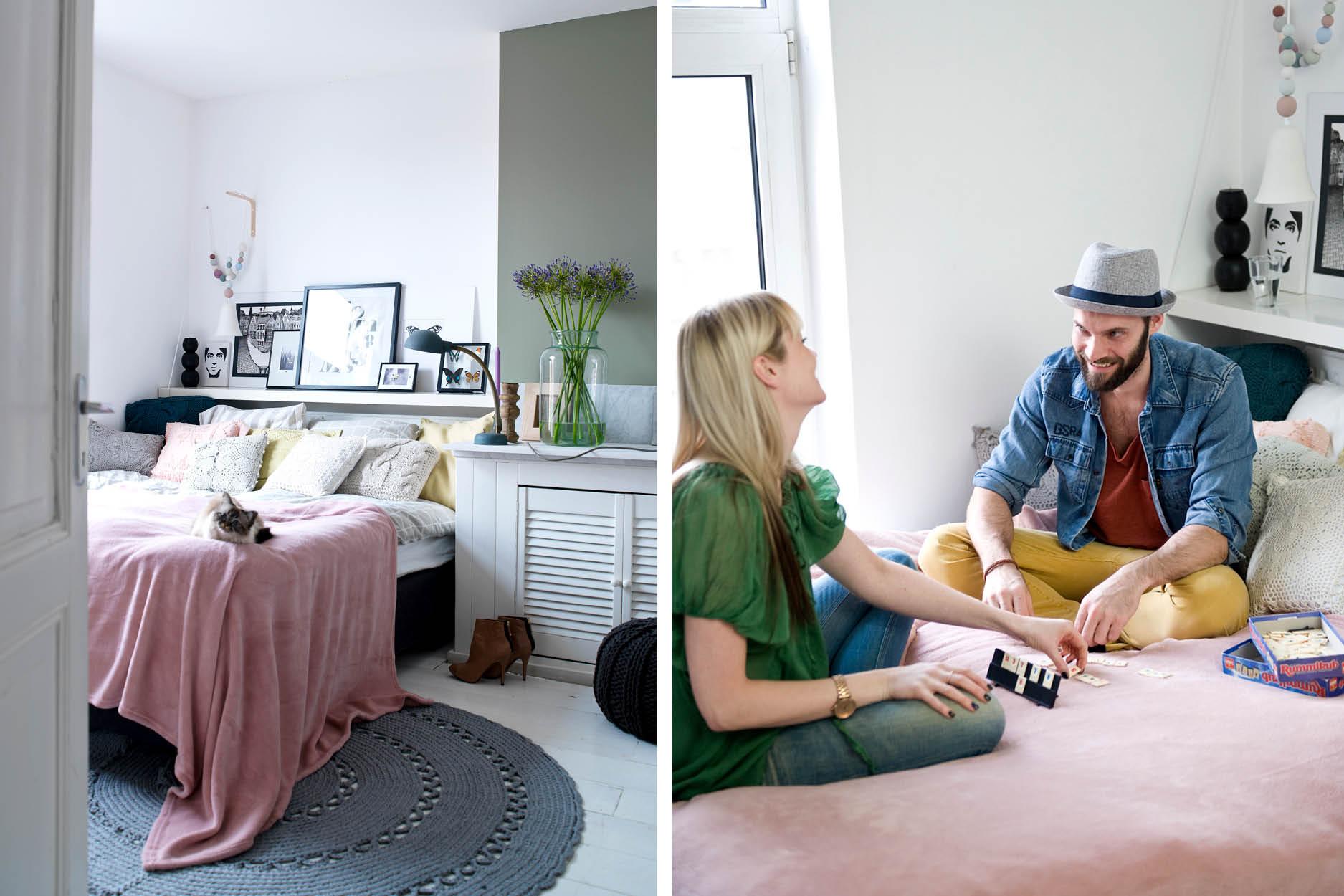 When it comes to his work, Marcel focuses on Northern Europe, seeking inspiration from Scandinavian brands like Muuto and Hay. "I love the Scandinavian style, and I am inspired by the pastel shades; the wood and simple designs stripped of superfluous details," he says.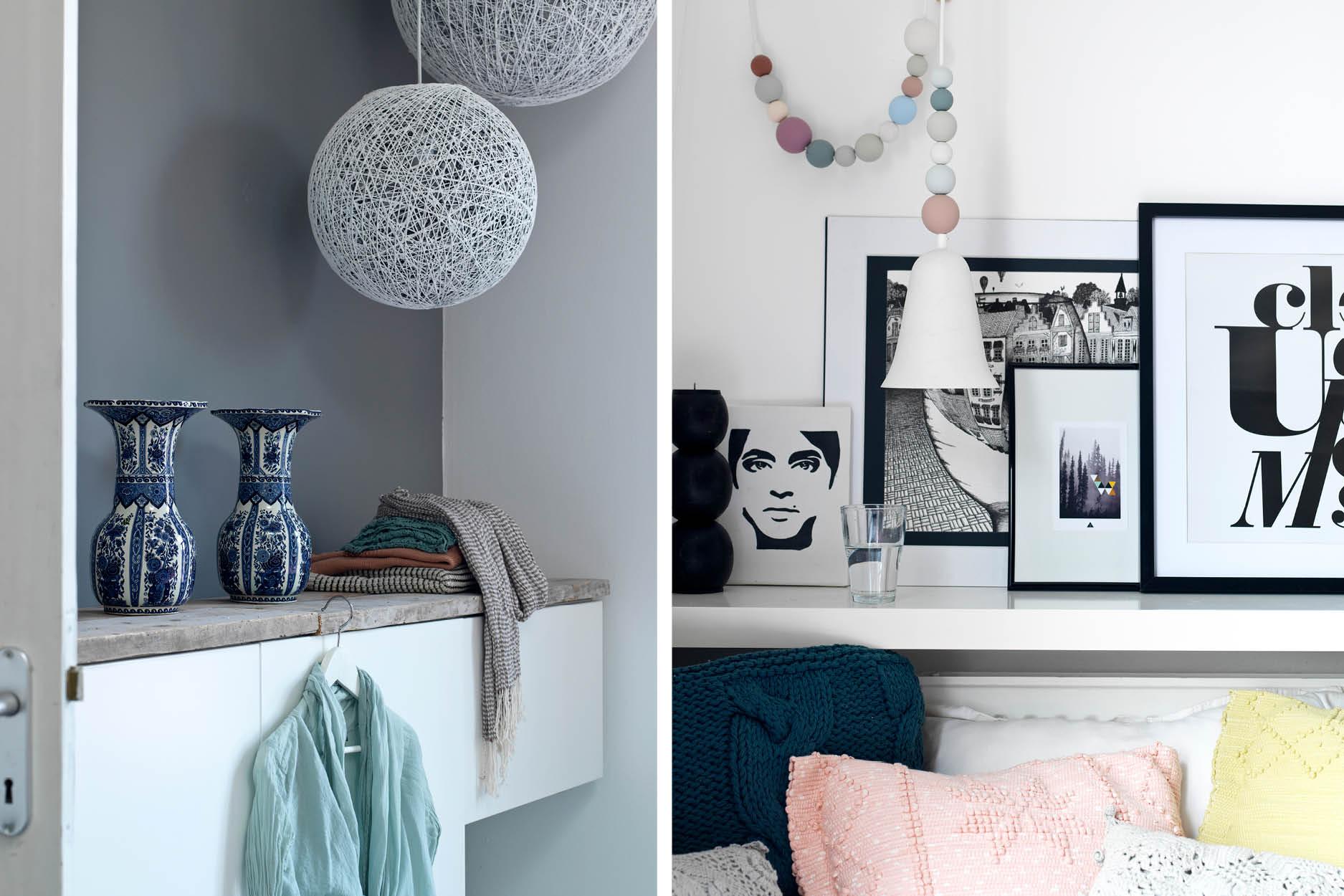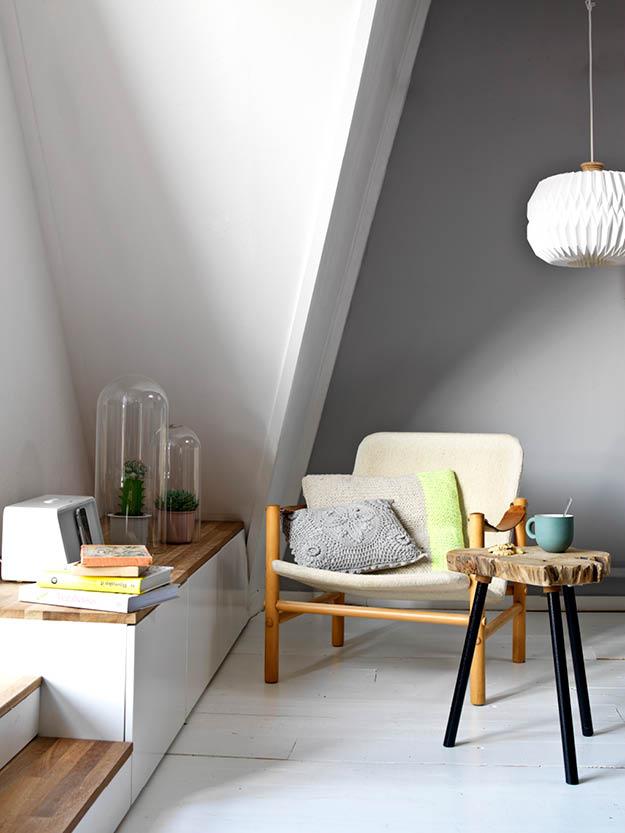 Besides light fixtures, Marcel is expanding his business to tables and chairs in the simple shapes and soft shades he loves. The designer's dream is to expand his business enough so that he doesn't have to depend on an outside income. "To make my dream come true I think we have to move first," remarks Marcel. "The house is getting too small, and it would be better to separate our work from our personal lives and find another house or studio."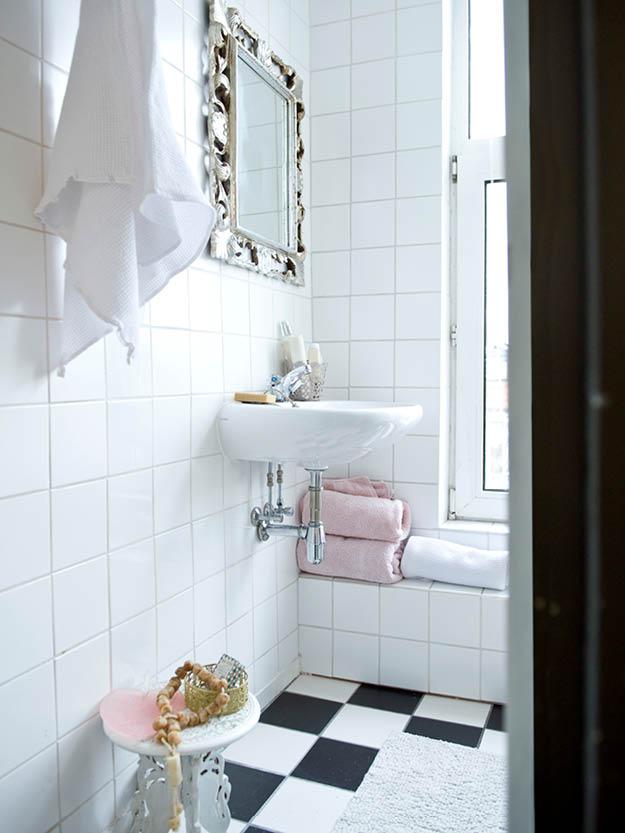 Photography: Louis Lemaire | insidehomepage.com
Styling: Esther Jostmeijer