Building on 20 years of shaping the tastes and homes of city dwellers across Hong Kong, COLOURLIVING CEO Denise Lau is gearing up for what's next.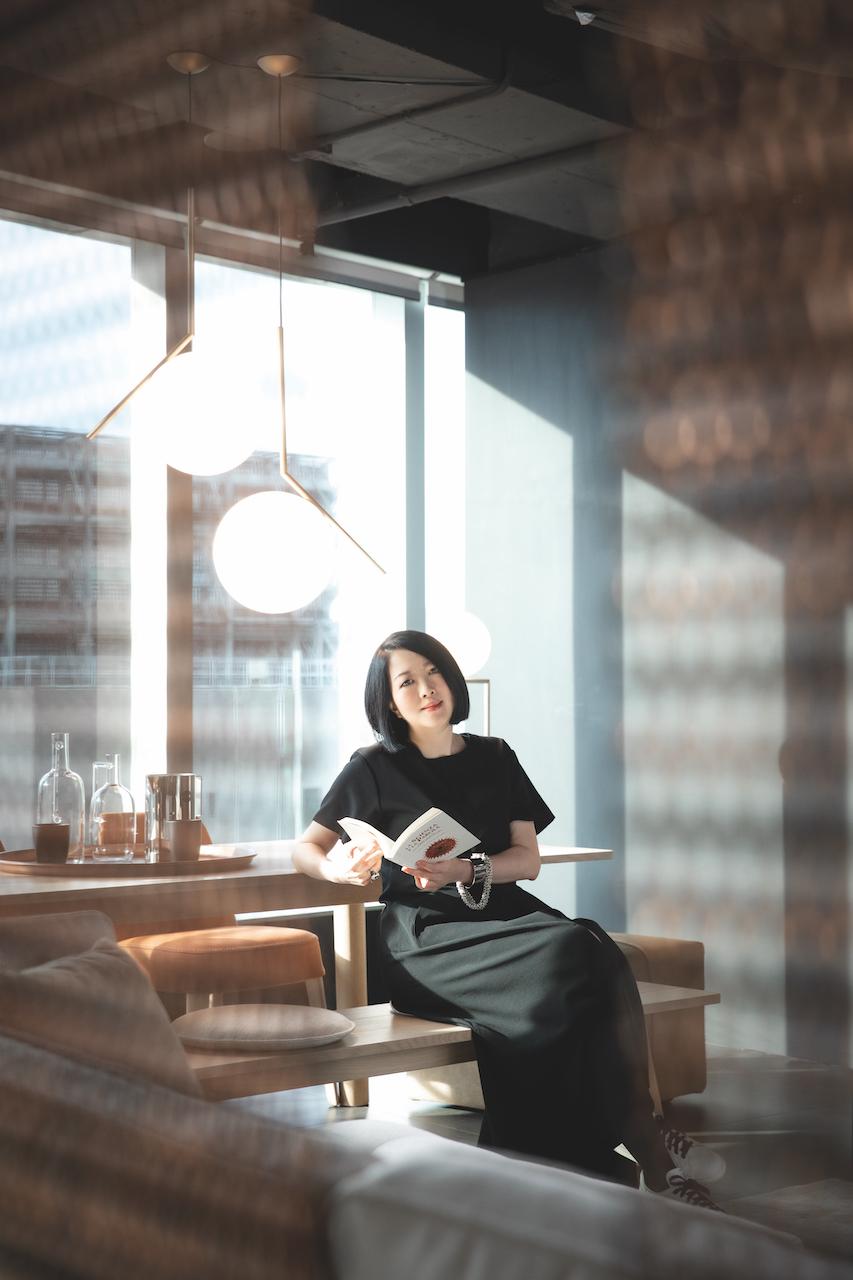 Denise Lau was only a child when she knew she would one day join the family business. Founded in 1970 by William W. Lau, the B.S.C. Group is one of the city's leading contractors of interior furnishings and suppliers of building materials – counting hotels such as the Mandarin Oriental, the Ritz-Carlton, and Rosewood; residences, including the Austin and the Hermitage; and iconic landmarks such as Prince's Building, the Landmark, and more recently, K11 MUSEA among its projects.
After studying at the London School of Economics, and Cass Business School, the younger Lau first went into corporate banking, then found her way to the company her father built.
But she was there to build something new, too. Heading the company's distribution arm, Lau expanded the family's business from supplying developers with materials for their projects to supplying discerning Hongkongers with interior inspiration for their homes.
In 2000, coinciding with the B.S.C. Group's 30th anniversary, she launched COLOURLIVING, complete with a three-storey 20,000 square-foot showroom on Lockhart Road in Wan Chai.
The lifestyle store led the way in introducing spa-inspired bathroom touches and open- kitchen furnishings to homeowners and renters, and today it encompasses a range of furniture, lighting and other interior offerings intended towards creating a more thoughtful home.
Lau also serves as a board member of the Design Trust, a charity by the Hong Kong Ambassadors of Design that supports design research and initiatives in the city.
Clearly, design is a pillar in Lau's life – and her life's work. The pandemic has made her rethink how she spends her time, she says, along with ways to introduce "new elements of design at home that bring about problem-solving purposes".
She expands on that here, and tells us more about what's next after two decades of enriching human spaces, curating lifestyles, and defining evolving ideas of luxury through COLOURLIVING.
What made you decide to join the family business after a career in corporate banking?
Since childhood days, I kind of knew that one day I would be joining the family business. It was a mixed feeling of looking forward to being part of the family business, and at the same time, anxious about what was expected of me.
Back then, in the early 1990s, the industry was very different. Although we have always been positioned in the high-end segment, and we continued to evolve and raise the bar in our field, our offerings were very much bathroom, sanitary fittings, tiles and finishing building materials-driven and I felt that it was primarily a man's world.
What are COLOURLIVING's brand missions and how has the team brought these visions to life?
From the '70s to the '90s, we were operating a chain of some 14 stores on Hong Kong Island, Kowloon and The New Territories comprising of general stores offering everything we carried as well as mono brand stores in the Mong Kok and Wan Chai trade areas and in retail shopping malls.
Towards the late 1990s, my father-cum-our-chairman had a vision to create a one-stop destination that would showcase the largest variety of kitchen and bath offerings for our customers' convenience.
We jumped on the amazing space where COLOURLIVING is (the building was being redeveloped at that time) and came up with the brand COLOURLIVING with a mission to bring lifestyle and enjoyment into the relatively small kitchens and bathrooms in Hong Kong.
We believe that being small does not have to be boring, and we were very much inspired by how the hospitality industry was being transformed by lifestyle-driven boutique hotels.
We proudly unveiled COLOURLIVING, the 20,000 square-foot, first-of-its-kind lifestyle store, on 14 July 2000, timed with the celebration of the 30th anniversary of our parent company, The B.S.C. Group.
While the majority of our merchandise was centred on whirlpools, steam saunas, sanitary wares, tiles and kitchen cabinets, we introduced accessories from Alessi kitchen and homeware, along with designer gadgets and dinnerware, towels and bath linen, aromatic pillows, toilet seats decorated with teddy bears and sweets, right in the heart of the traditional building materials street of Lockhart Road, Wan Chai.
The kitchen and bath trend was simultaneously becoming more and more lifestyle-driven with open kitchen and open bath designs. Spas were becoming a must- have in luxury hotels and that opened us up to new opportunities with outdoor furniture, and since six years ago, we have had the opportunity to extend our offerings to furniture, lighting and other interior furnishing materials that we have today.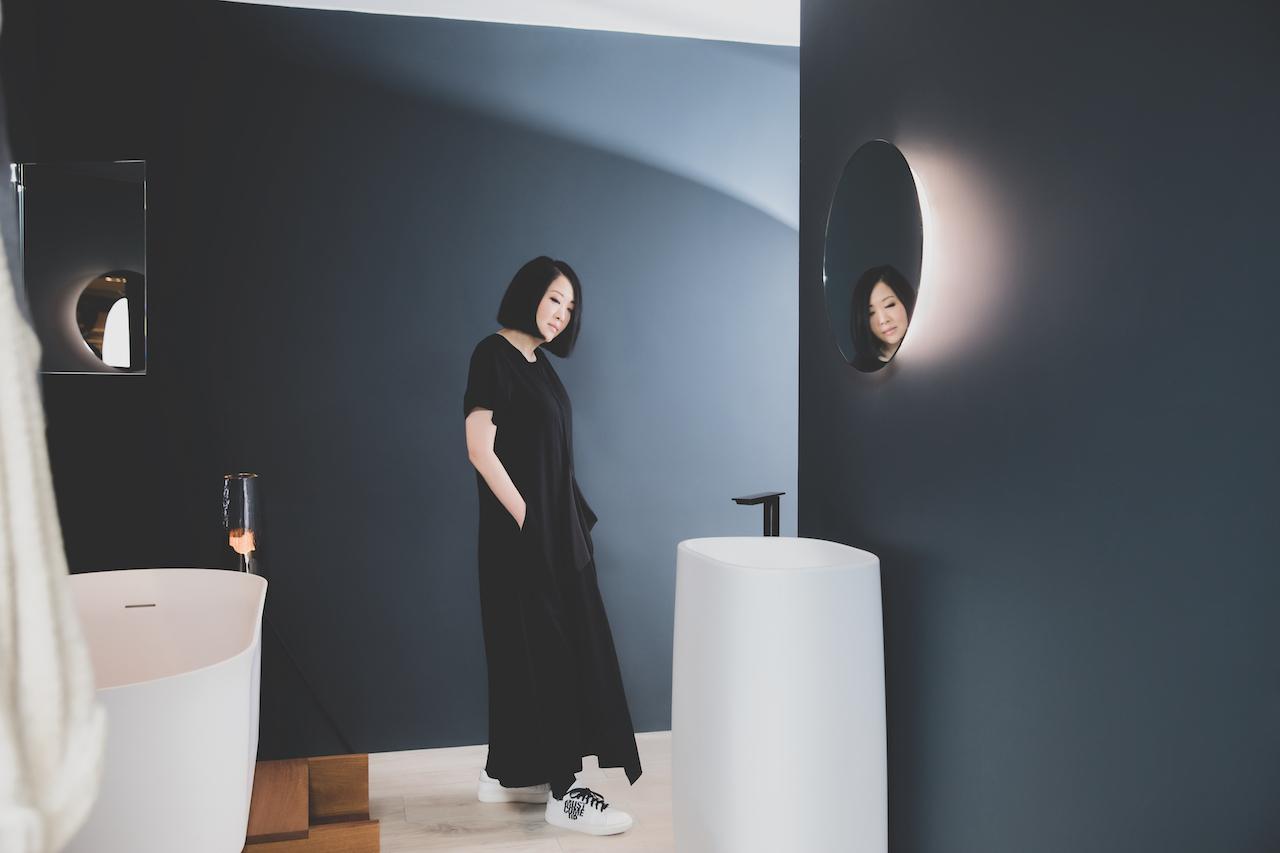 What is the inspiration and design concepts behind the COLOURLIVING showroom in Wan Chai in terms of store layout and product arrangement, and the objectives of it?
At COLOURLIVING, our passion lies in making our customers' dream home a beautiful reality where cherished moments are shared with loved ones. We treat our showroom as individually curated spaces to tell stories about design and brand values, wellness concepts, sensual enjoyment and styling, and create the dialogue between human beings and the living space.
Our group motto is "Enriching Human Space", and it is through our wide array of interior furnishings, wellness and lifestyle products, and our all-encompassing services, that we aspire to be the lifestyle curator for our customers, tastefully shaping and enriching their living space.
What sets you apart from other lifestyle concept boutiques? What kind of services do you provide to offer customers a one- stop bespoke "experience" instead of just design consulting?
We see ourselves as our clients' lifestyle curator and personal shopper advocating tasteful living.
COLOURLIVING is a holistic platform of international brands at the forefront of design and lifestyle – from kitchen and bath, spa, furniture, walk-in closets and wardrobes, lighting, stones and tiles, and lifestyle to architectural ironmongery.
In recent years, our portfolio has extended to sustainable and innovative covering materials such as recycled glass, recycled plastics and recycled wood for interior and architecture; acoustics materials made of recycled materials; carpet made of botanical silk; engineered wood flooring and veneer; organic paint; waterproof wallpaper; as well as home spa and wellness concepts for living well.
We have our client engagement team attending to customers' needs with the support of specialists in every product category that we offer, along with in-house design consultants and project managers, technical and installation teams.
COLOURLIVING also enjoys strong partnerships with famed architects and interior designers, spa designers, stylists and art consultants in Hong Kong as well as abroad. We are here to give ideas, inspiration and professional advice whether you are looking to renovate or refresh your home, office, entertainment and other spaces, as well as being our corporate clients' trusted partner for the making of and marketing of their projects. We collaborate with developers in offering a personalised shopping service to their home buyers as well as looking after their maintenance needs.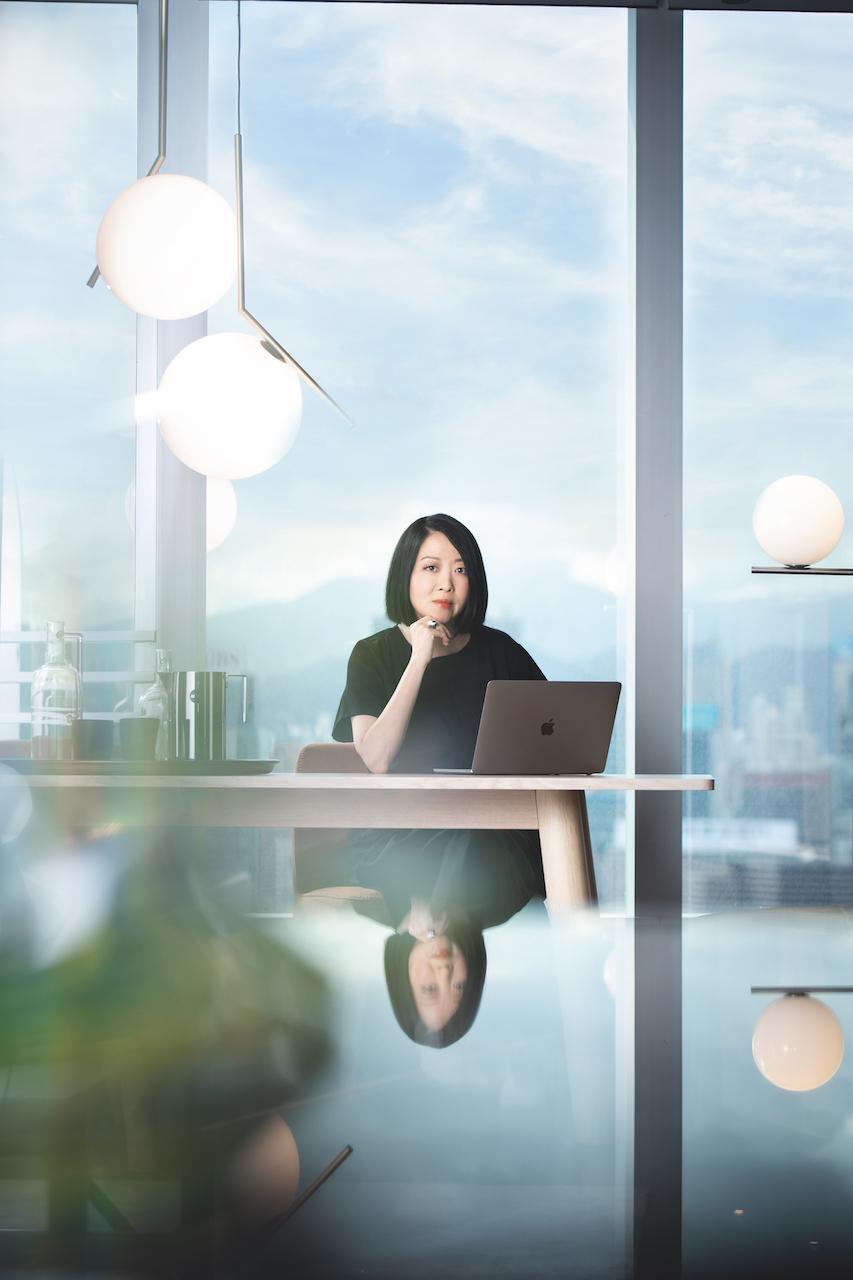 How do you think the pandemic has changed – or evolved – our idea of luxury living?
I must admit, to me, the meaning of luxury living changes with age. It's about enticing interiors adorned with collectibles that bring about emotional delights and special memories.
Some of these objects may be from places we have been to from around the world, and it's also about having my favourite room fragrance, flowers and greenery, art pieces, books and accessories, and the loving feeling of a cosy ambience and gathering with friends, with my pick of bubbly served in champagne goblets lined with precious metal.
Home is where the heart is and the pandemic has made me rethink priorities of time-spend as well as introducing new elements of design at home that bring about new values or problem-solving purposes.
Lifestyle is an attitude of enjoying key moments of daily life. Like many, I'm enjoying the dressing up of our home every now and then with new objects like Dancing with Nature: A Healing Metronome, and Samurai Chopsticks (projects of Design Trust Critically Homemade).
You are a Board Member of Design Trust. Could you tell us more about your role in the organisation? How does Design Trust contribute to the design and creative industry in Hong Kong?
I have been a keen supporter of Design Trust as a trustee in the beginning.
Through thought-provoking research initiatives and creative projects such as the Design Trust Critically Homemade and Design Trust Micro-Parks' "PLAY IS FOR THE PEOPLE", I play an ambassador's role in communicating Design Trust's mission of advocating the positive values when it comes to the process of design and creative sharing.
COLOURLIVING was also a champion in the Design Trust Critically Homemade project where we helped raise funds through the marketing and selling of selective design pieces, and advocating the positive role of design.
What home decor trends will stick around in the second half of 2021, in terms of colour and texture, finishing and building materials, as well as furniture and home accessories?
Organic shapes, earthy natural colours, and the home spa trend will continue, but most important is to be yourself and design your interior to connect with your activities and your likes.
What's next for COLOURLIVING?
We will focus on the concept of "connect and curate". Through our local and international network of partnering designers and brands, through our fully fledged team and our sister company's decades of interior contracting experience (for the residence, fine-dining and hospitality industries), we connect the dots and offer one-stop turnkey services for COLOURLIVING's customers in designing, shaping and enriching their living space.