Glance around at the kaleidoscopic wallpapers, artisanal tableware and lush upholstery that fill the interiors of R.Manda and you'd be forgiven for thinking that you've fallen through Alice's rabbit hole into her fantastical tea party.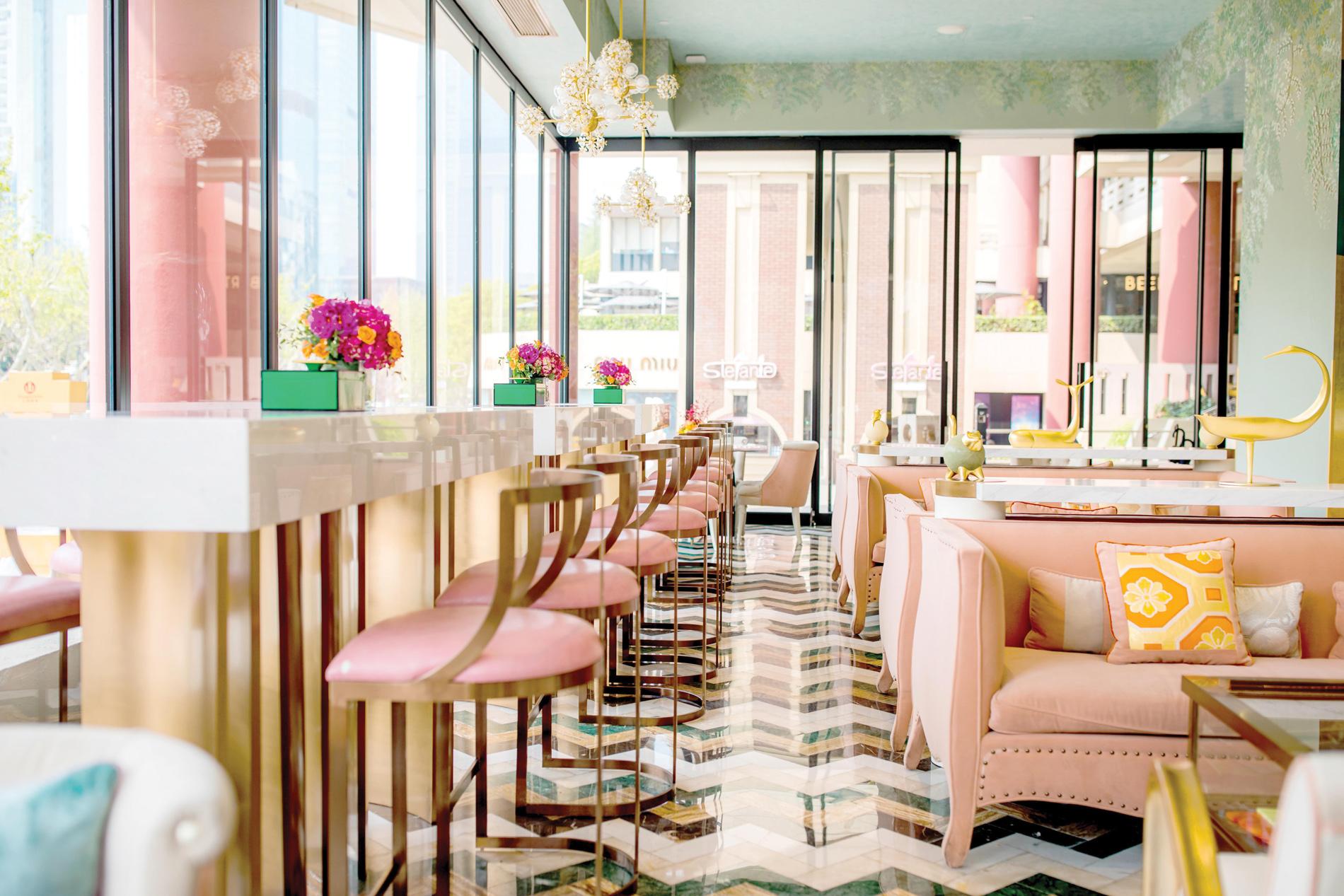 Indeed, beautiful interiors have the ability to transport guests – and this newly minted cafe-meets-retail-meets-showroom concept, perched within the Shanghai Centre's glass-framed atrium on one of the city's buzziest streets, seems to pluck customers out of its austere locale into a poetic playground of colours and textures.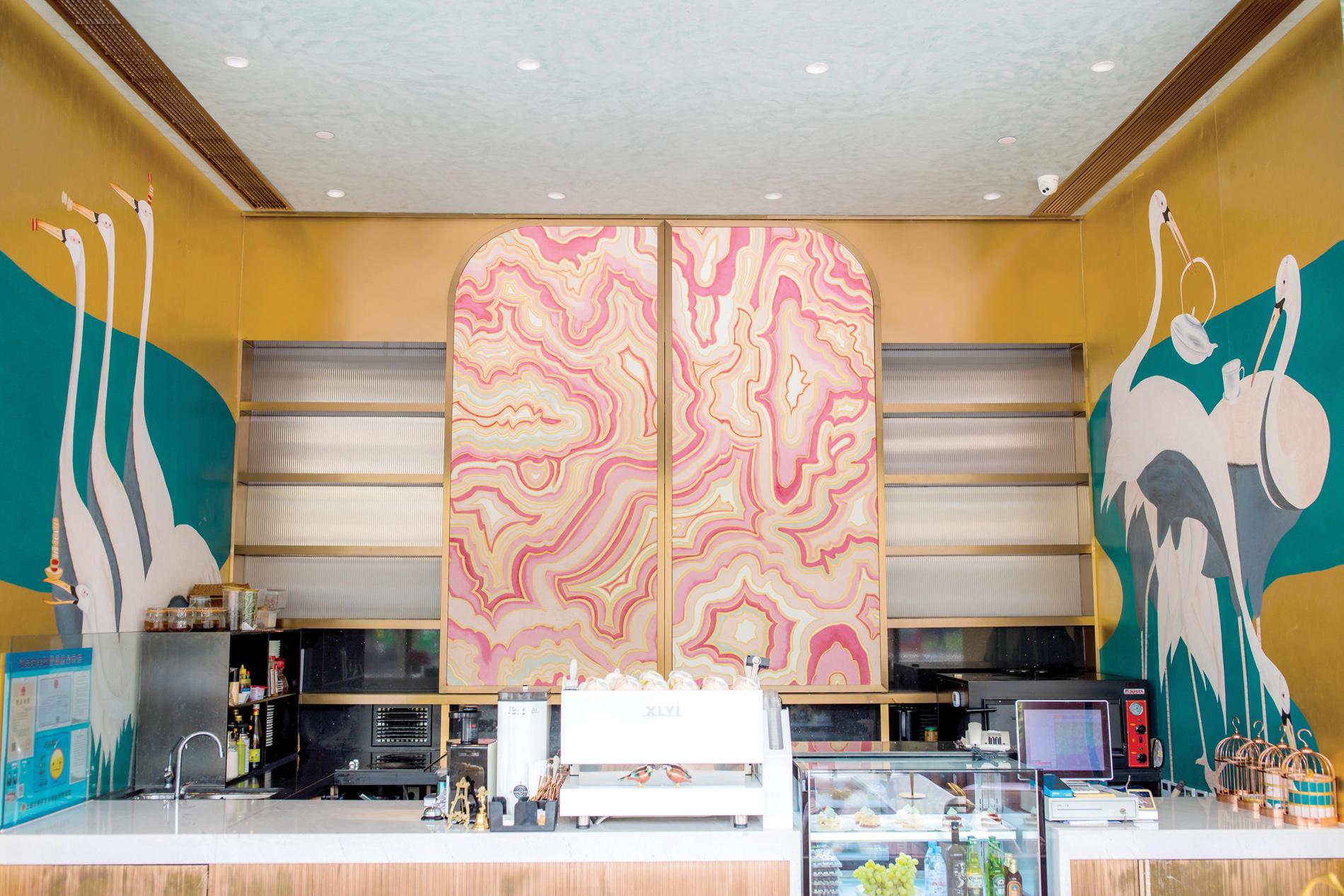 Behind this "magical wonderland" (as she calls it) is Laura Cheung, the visionary founder of home decor brand Lala Curio, which carefully crafted each piece of furniture throughout the concept. "This was our first project with our joint venture partner, the luxury fashion Riqing Group," says Laura. "Our aim was to create an experiential showroom to display the crafts and interiors of our brand."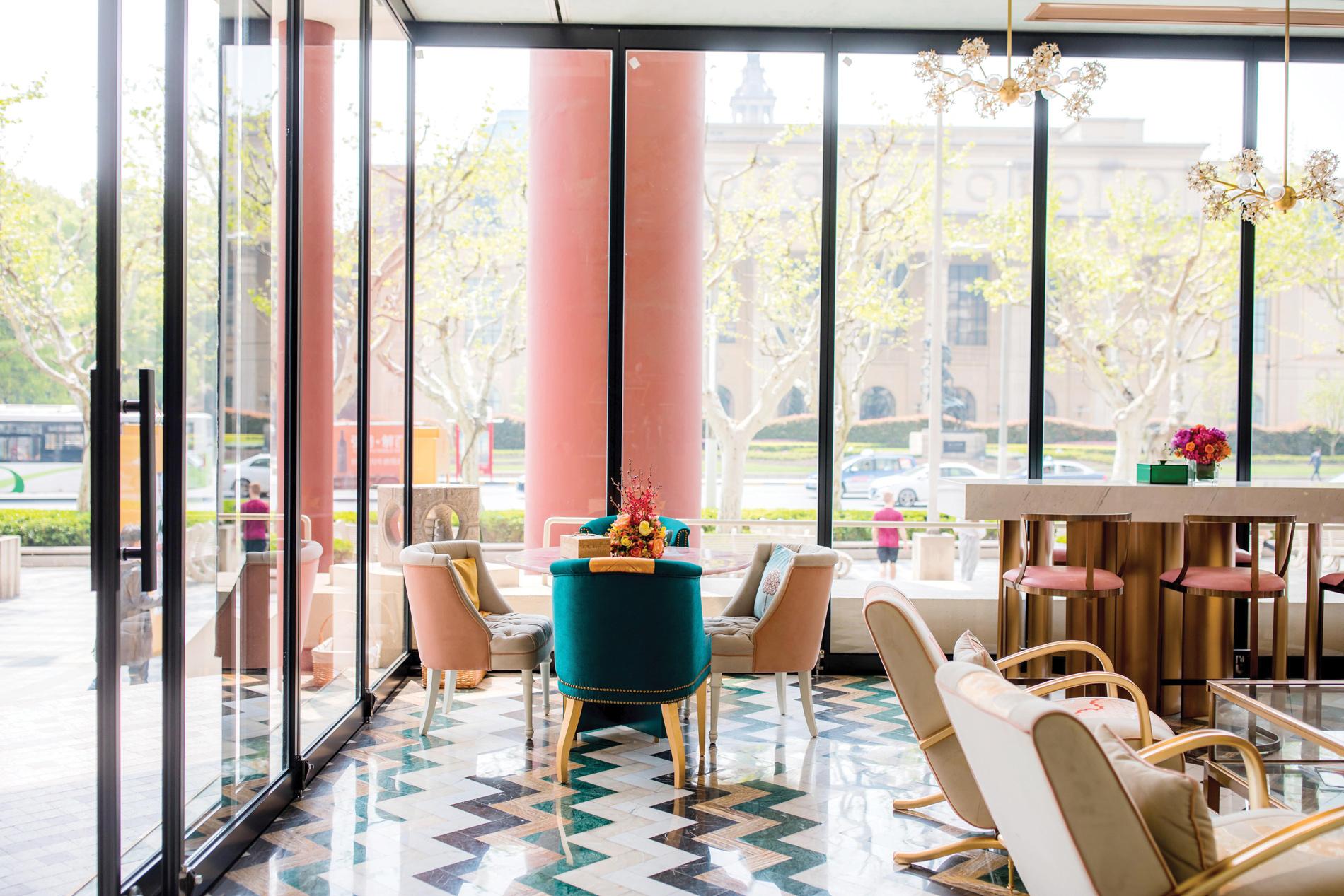 Creating eye-catching, extraordinary environments with unique flair is nothing new for Laura, who has designed numerous homes as well as commercial interiors for the likes of Christian Louboutin and Jimmy Choo. Lala Curio was founded in 2014 and has since amassed throngs of fans for its instantly identifiable, Instagram-worthy aesthetic. Ebullient and playful designs pave the way for a marked celebration of ancient artisanship, as seen in the brand's iconic hand-painted and embroidered wallpapers, decorative tiles made with the imperial craft of cloisonné, bespoke decorative objects and chinoiserie furnishings – many of which adorn this multi-purpose glasshouse.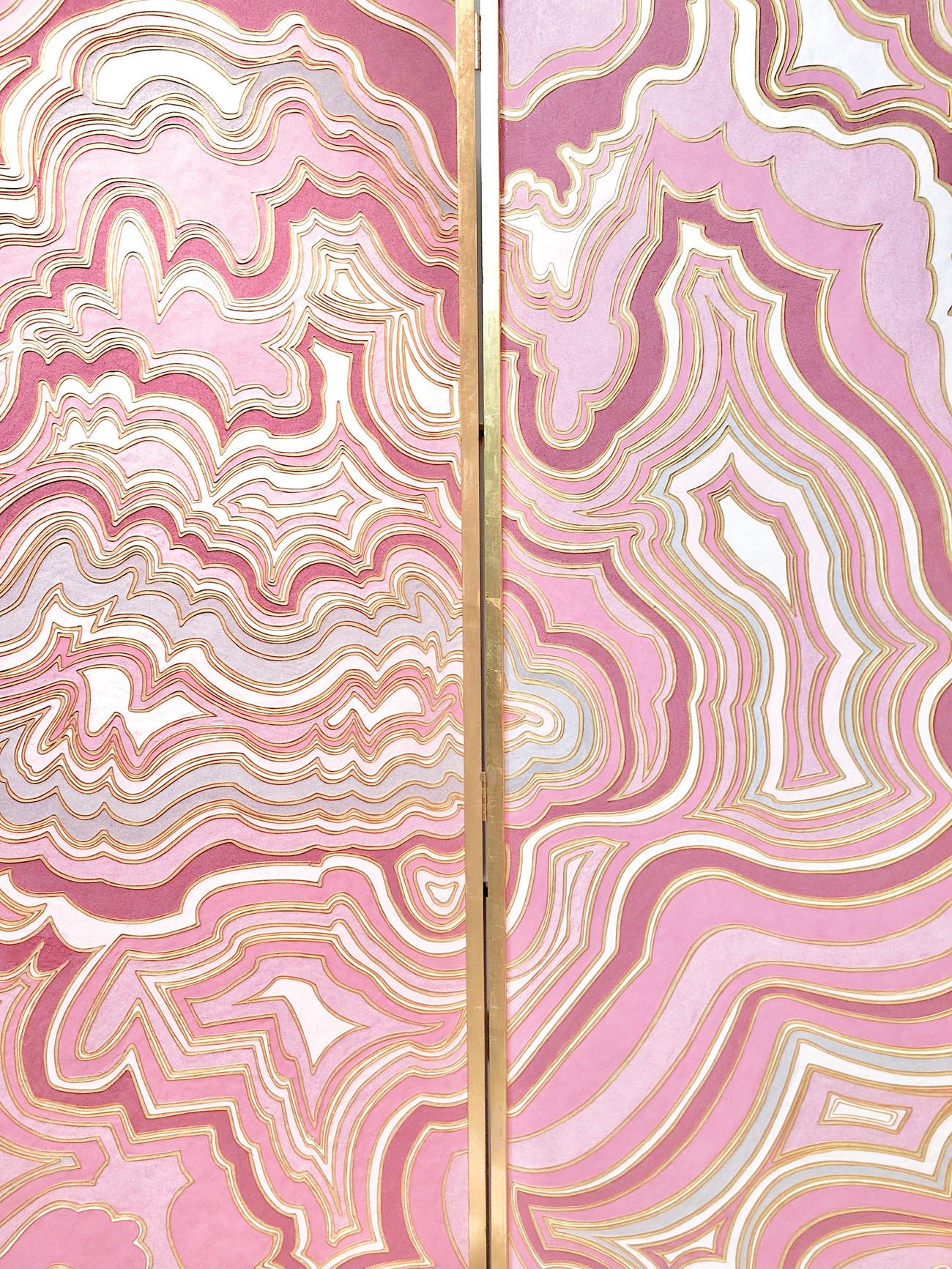 As with many of Laura's other creations, she looked to nature's abundant flora and fauna for inspiration when conceiving this urban forest. "Our design concept features majestic cranes in their forest of ferns," describes Laura of the long-necked birds spotted throughout the space, most notably on the green-and-gold hand-painted wallpapers that flank a towering gilded bar cabinet in the centre of the cafe. It's concealed by sliding cabinet doors (Laura's favourite element in the space) that are decked in swirls of light blush, baby pinks, light greys and golds that resemble patterns of malachite. "I love our cloisonné panels at the bar," she says. "It creates an unexpected 'wow' moment while celebrating and supporting the lost craft of cloisonné, a craft so dear to me and my grandparents' generation. Our intention is to reinvent it and make it fashionable again."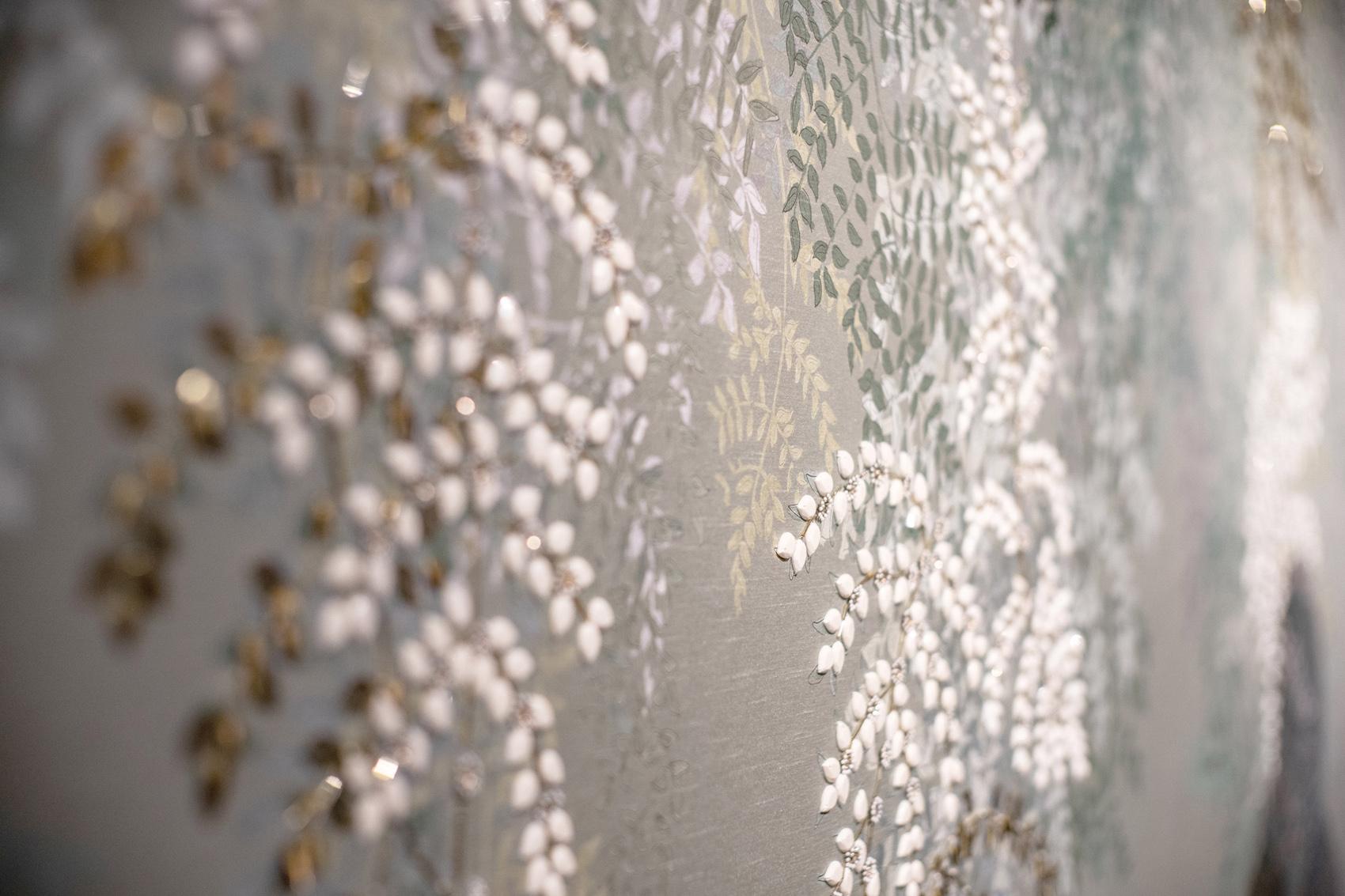 Elsewhere, elements such as antique Eastern fabrics, silk foliage-patterned walls and glistening paillettes hand-embroidered by artisans create a jovial juxtaposition of colours, textures and whimsicalities. Cloud chandeliers assembled with handmade porcelain flower petals line the windows along the glass façade, while herringbone flooring is crafted with colourful tiles made using the traditional pietre dure inlay technique.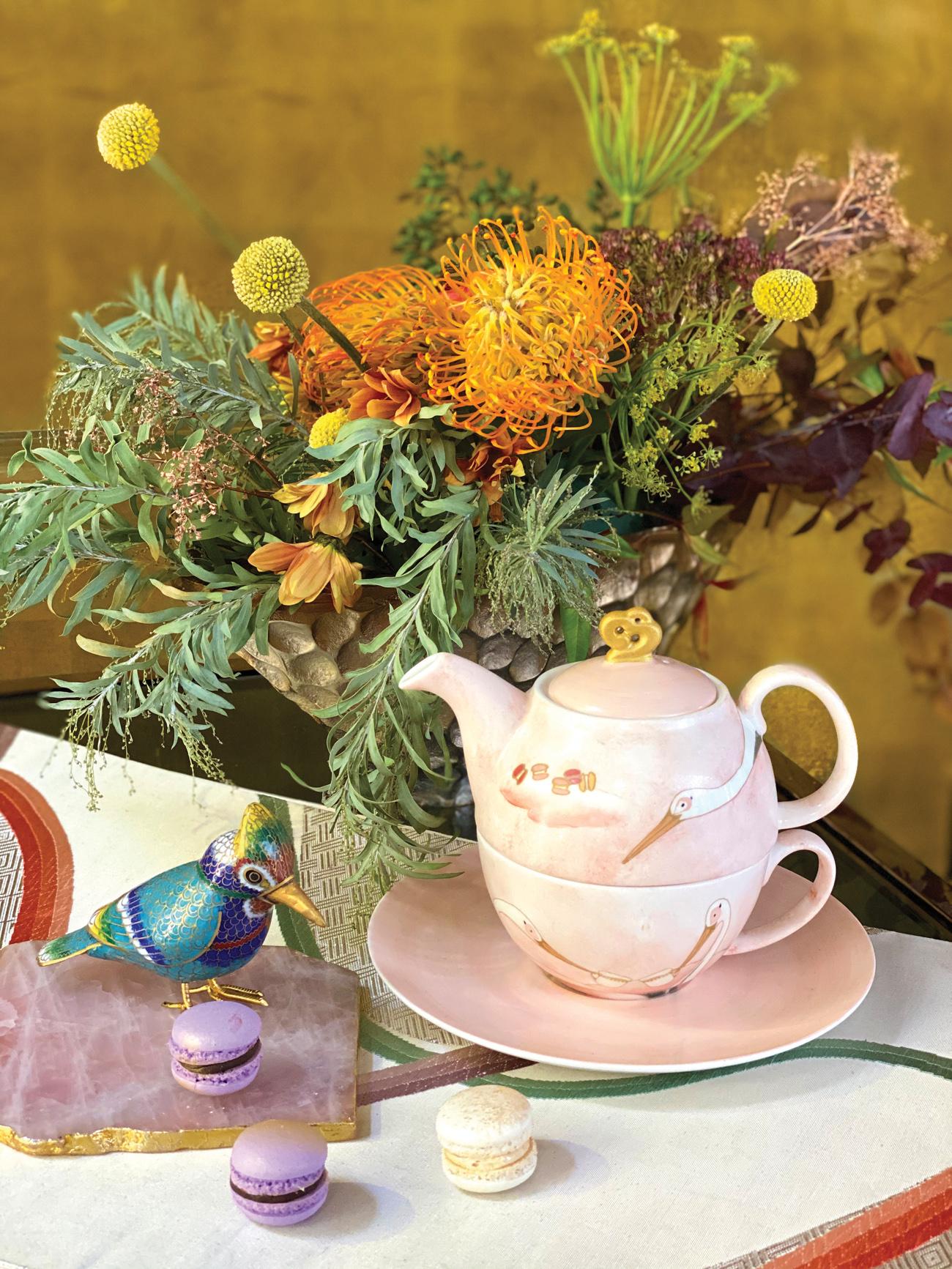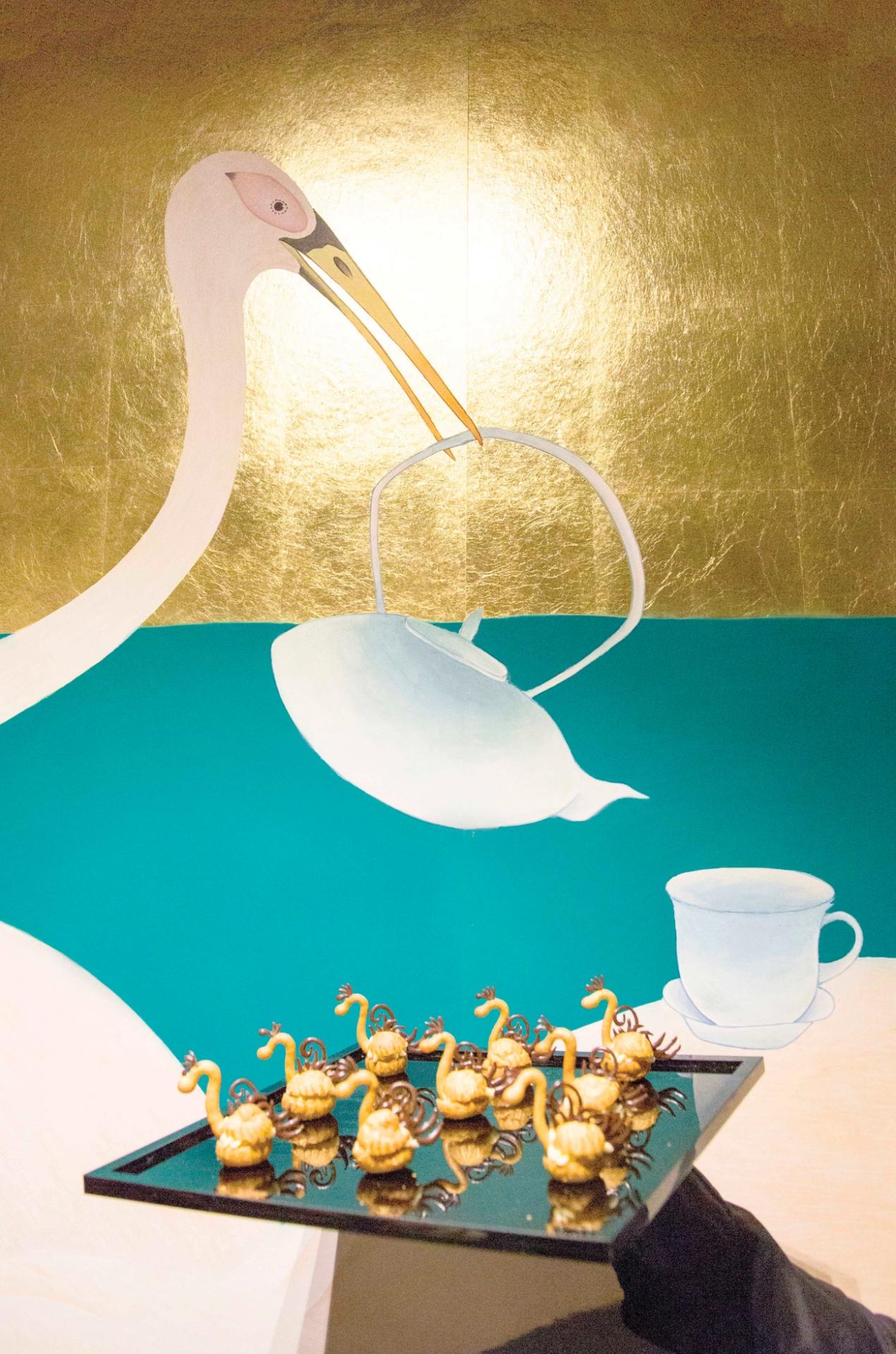 To fully experience the charms of R.Manda, afternoon tea is mandatory – even if only for the stunning porcelain tea ware on which it is served. "Incorporating our wallpaper narrative onto porcelain is something we've always wanted to explore and Asianera made it happen," says Laura, who collaborated with the Shanghai-based bone china brand on the pieces. The gold-glazed, three-tier set are interwoven with artwork throughout. Meanwhile, teapots and teacups are hand-painted with illustrations of a pair of cranes beak to beak, enjoying their own tea and macarons. "We love including macarons in our designs, inspired by my sister's patisserie, Jouer," adds Laura. "We love the result. It's all very playful and creates a talking point for the tea sets."
See also: The Apartment: Copenhagen's Hidden Destination for Design Lovers