Fans of the colour pink and pastries will swoon over this bakery's sweet-enough-to-eat interior design.
With roots in San Sebastián, La Viña is a Spanish bakery that serves rustic pastries passed down through generations. Established in Hong Kong in 2021, the Spanish bakery is best known for bringing – renowned for its caramelised crust and creamy interior – to Hong Kong. This decadent treat is available in three different sizes (3"/6"/8", starting from HK$52) and also comes in different seasonal flavours such as matcha, gingerbread and mixed berries. Apart from the signature cheesecake, the bakery also offers other treat-yo'self delights like cakes, croissants, cookies and bread.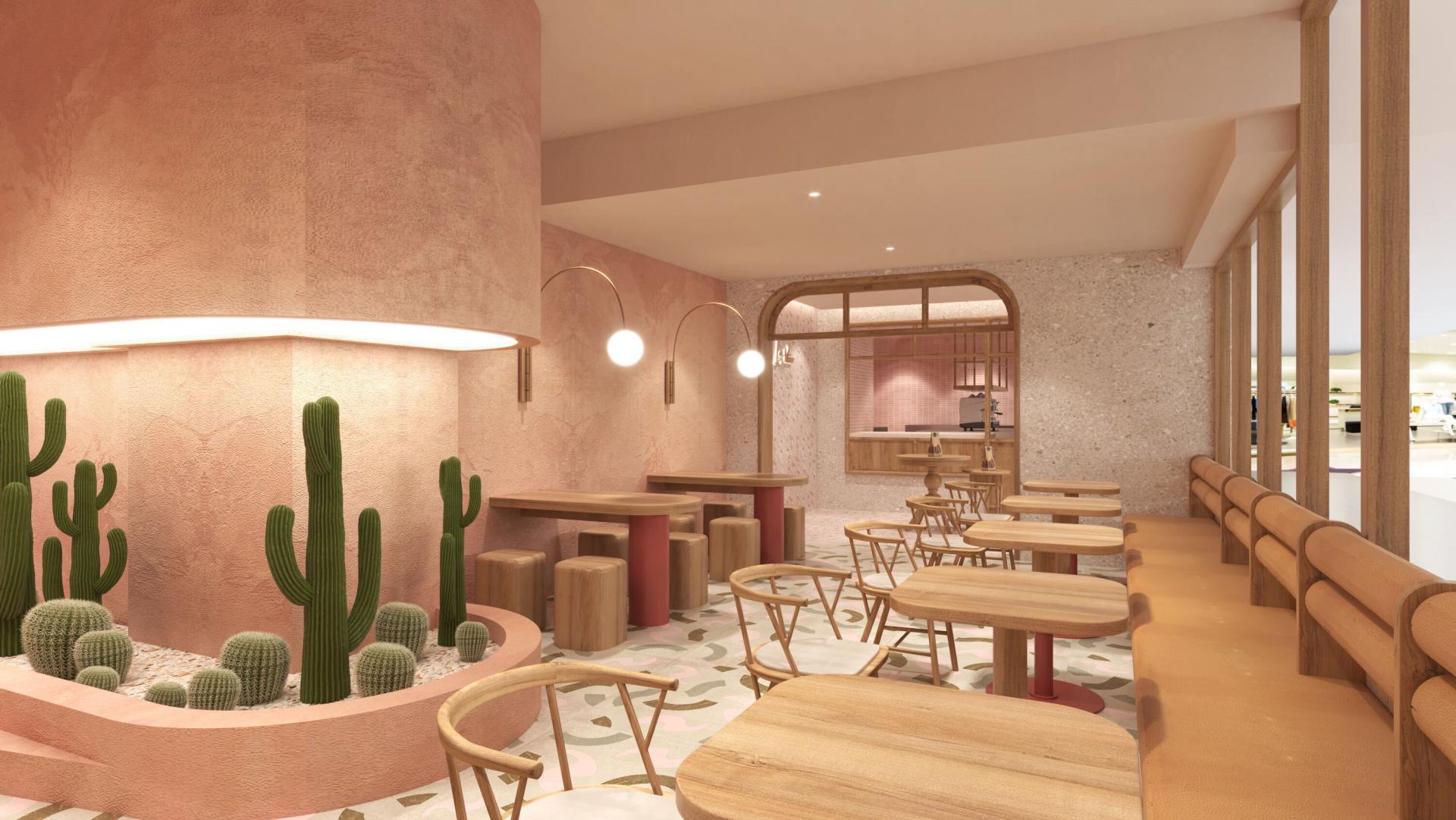 La Viña originated from various pop-ups around town before moving to the World Trade Centre in Causeway Bay on November 9, 2022. The spacious new location is Instagram-worthy at every corner. An array of textures joyously come together as the soft pink terrazzo walls at the reception make way for warm terracotta in the dining area, complemented by wooden dining tables and chairs with dark pink at their base. La Viña uses plenty of circular shapes, soft edges and a handful of cactus plants to create a comfortable and inviting atmosphere for diners.