Kim Robinson, who over the course of his career has been responsible for some of the most famous heads of hair in the world (he's cut and styled the tresses of Princess Diana, David Bowie and Kate Moss to name a few), has called Hong Kong home for 40 years, the last decade of which he has spent in his country house", surrounded by the mystical, misty forests of the luxuriant park it borders.
See more: AB Concept creates a penthouse escape where true luxury is found in comfort
I've got so many items in my home. It's very eclectic from all the years I've spent travelling all over the world; everything holds memories," says Kim. Personally, I like to live with things and be surrounded by my life. Every item has borne witness to my experiences, and I believe that when you walk in it looks warm and friendly. It has a personality of its own, it's a house to be lived in."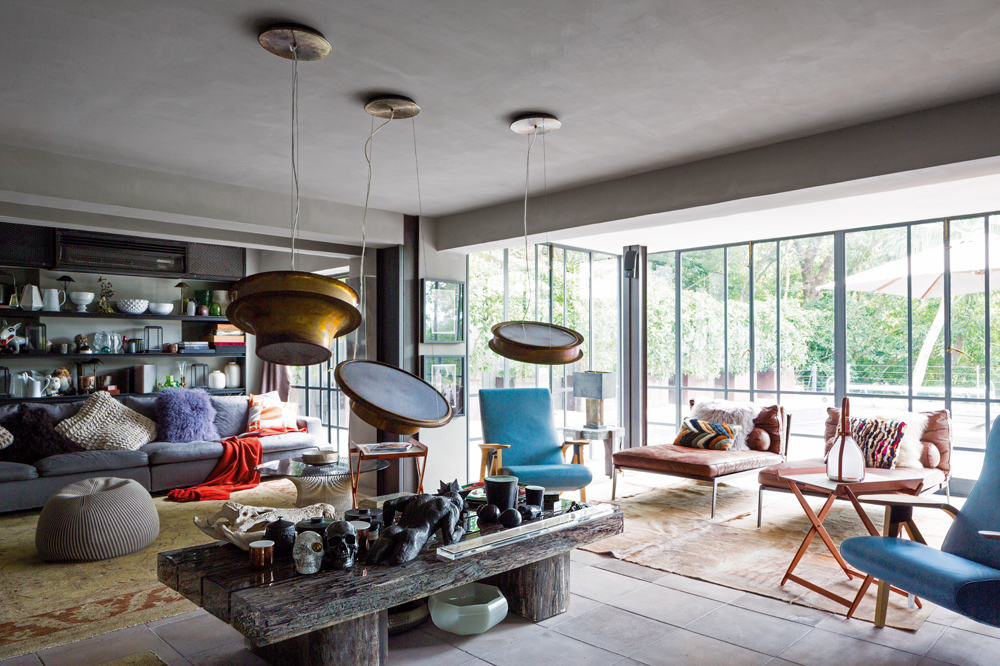 The light-filled abode boasts an "industrial-country" appeal, with an assemblage of personal items acquired all over the world as well as designer appointments, like the Timothy Oulton coffee table, injecting individuality into the foundation of steel, wood and cement.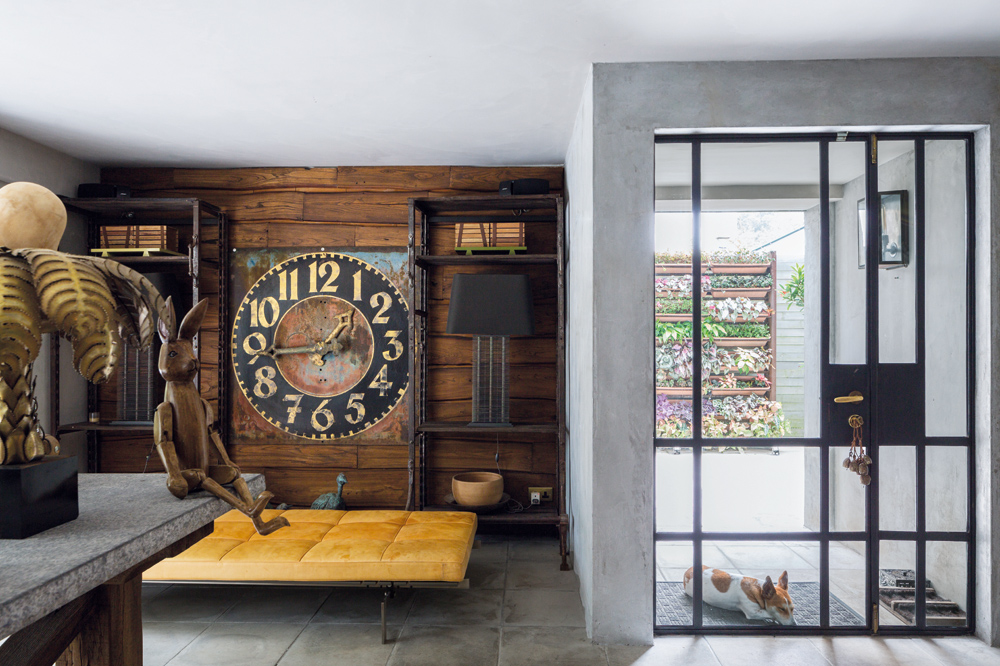 Kim Robinson's Jack Russell Luca waits patiently to enter the celebrity hair stylist's stunning home, where design items mingle with eclectic flea market finds.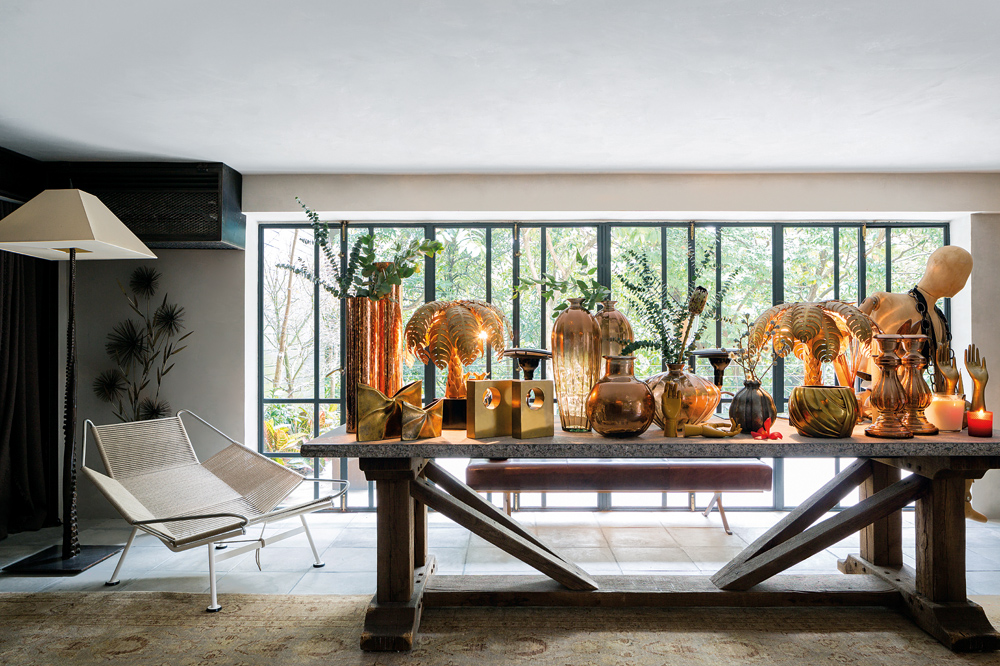 A fervent believer of "more is more", Kim's home is an ode to the enrichment that travel affords, both spiritually and aesthetically.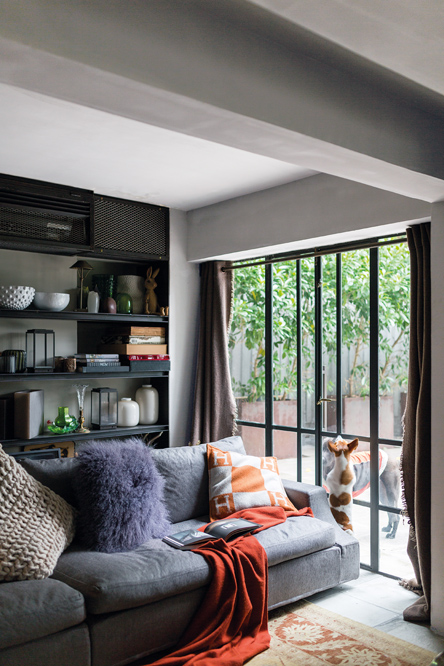 "I didn't do anything structural, but I brought the outside in. Nature made what's outside and I can't better it, I think it's just beautiful. Even when it pours with rain, it still looks beautiful. It's fantastic, it's like art," says Kim.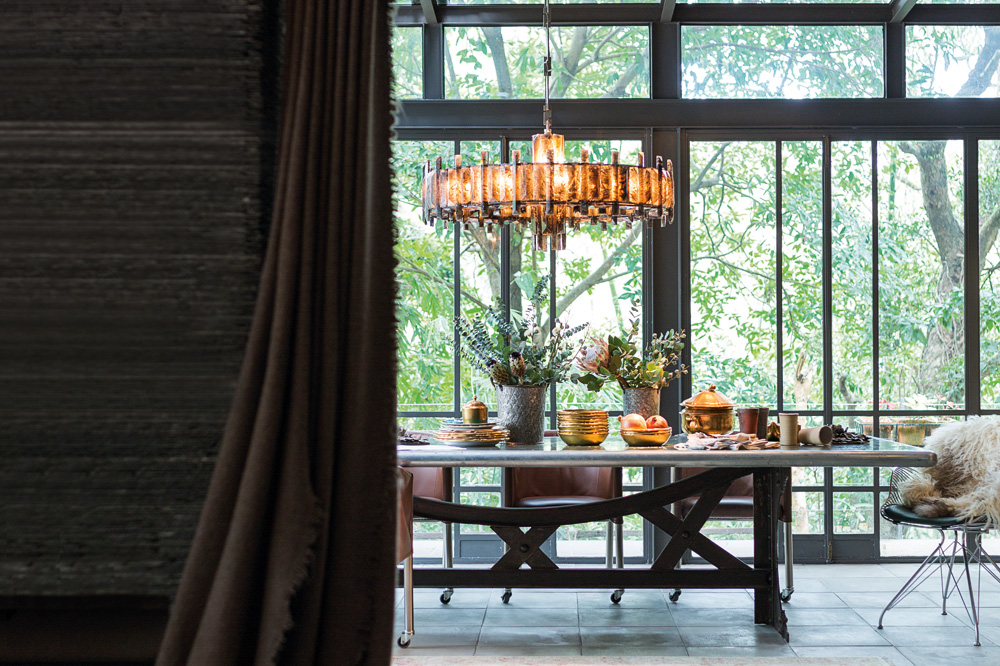 Objets trouvés and artworks imbibe the open-plan living space with colour and texture.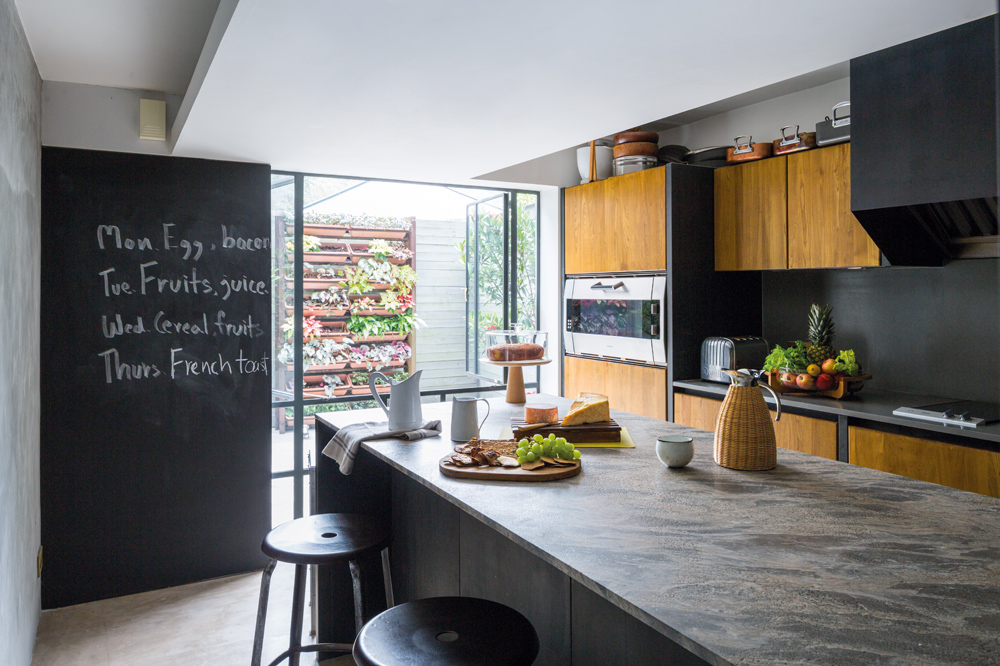 The contemporary kitchen retains a country-chic feel with elements of wood, stone, steel and concrete also connecting it to the rest of the residence.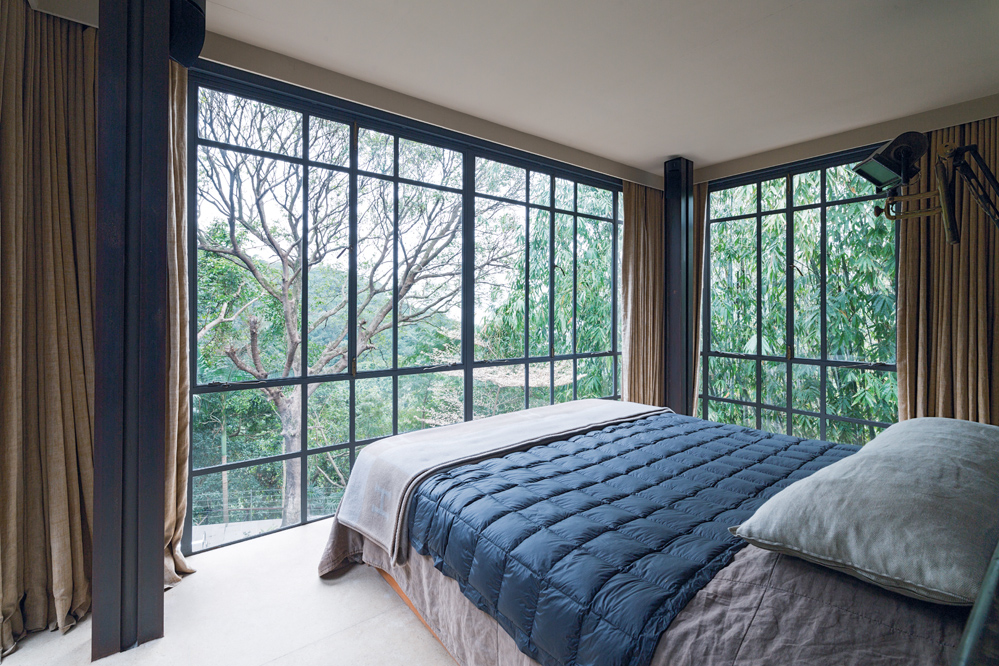 Upstairs, the bedroom is the ultimate refuge.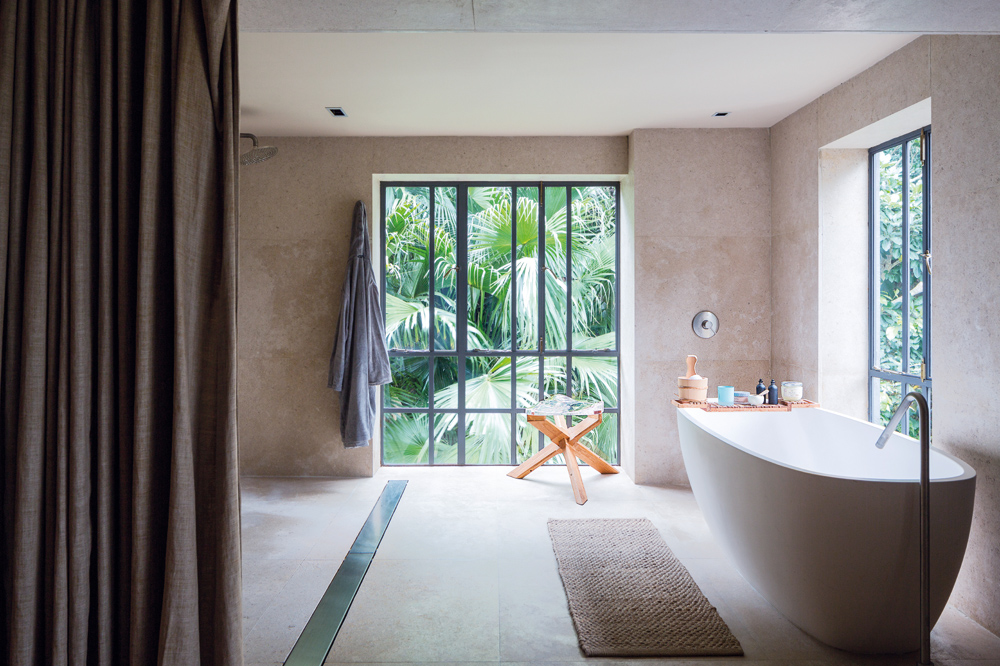 Kim's generous bathroom looks out onto the forest canopy.
To read the full story, pick up a print or digital copy of our May issue!
The post Kim Robinson's home is an ode to the richness of travel appeared first on Home Journal.