Precision of craftsmanship. Intrinsically elegant silhouettes. An uncompromising dedication to natural materials. These are some of the qualities that inundate famed Japanese architect Kengo Kuma's portfolio – and found abundantly throughout his newest project, the Kita.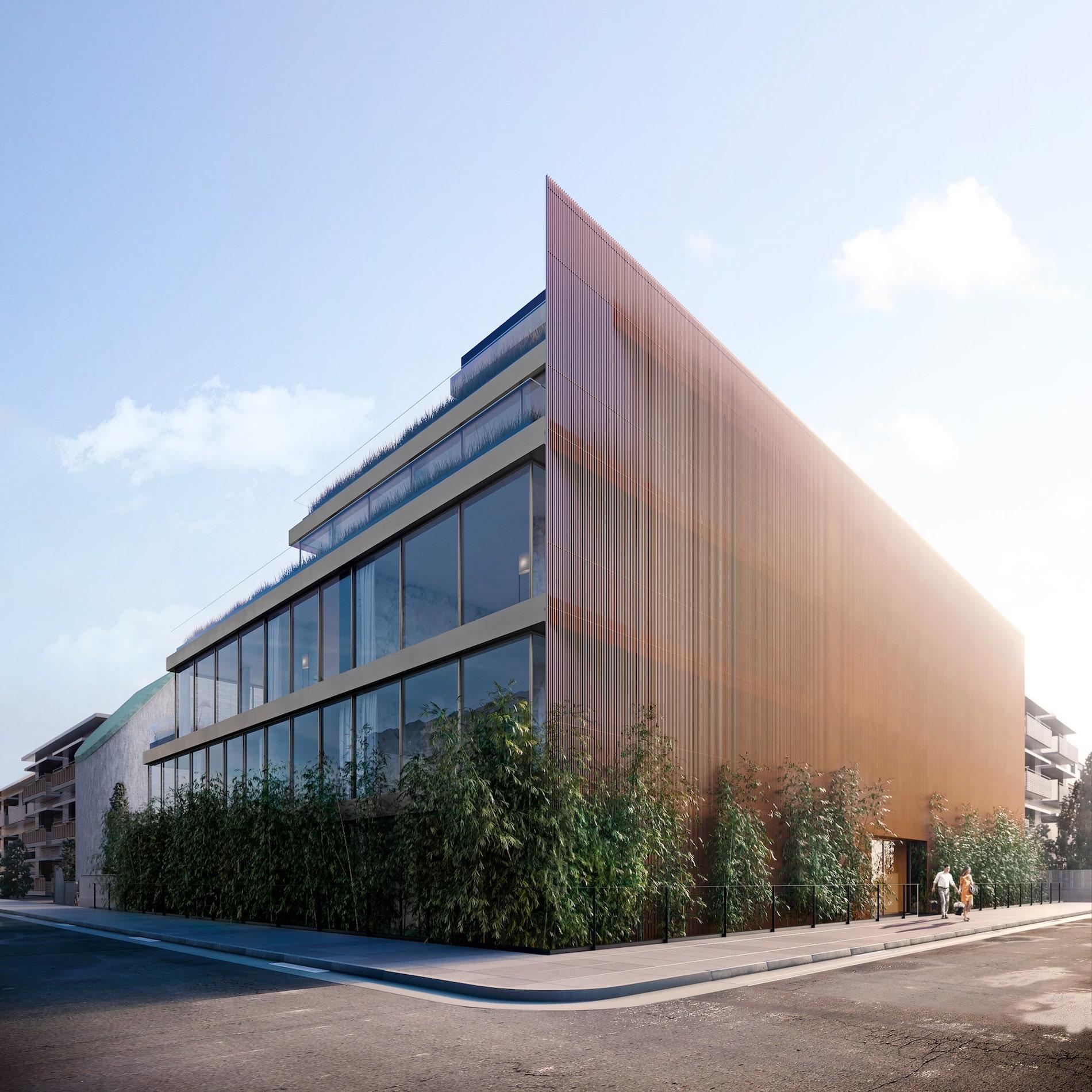 Nestled within the frenetic heart of Kitasando, Tokyo, this four-storey, 12-unit residential complex has been capturing the imagination of city dwellers and investors alike since its commencement in 2018. To be completed next year, it is set to unveil alongside Kengo Kuma and Associates' grandest – but perhaps most personal – project yet: the 2020 Tokyo Olympics stadium.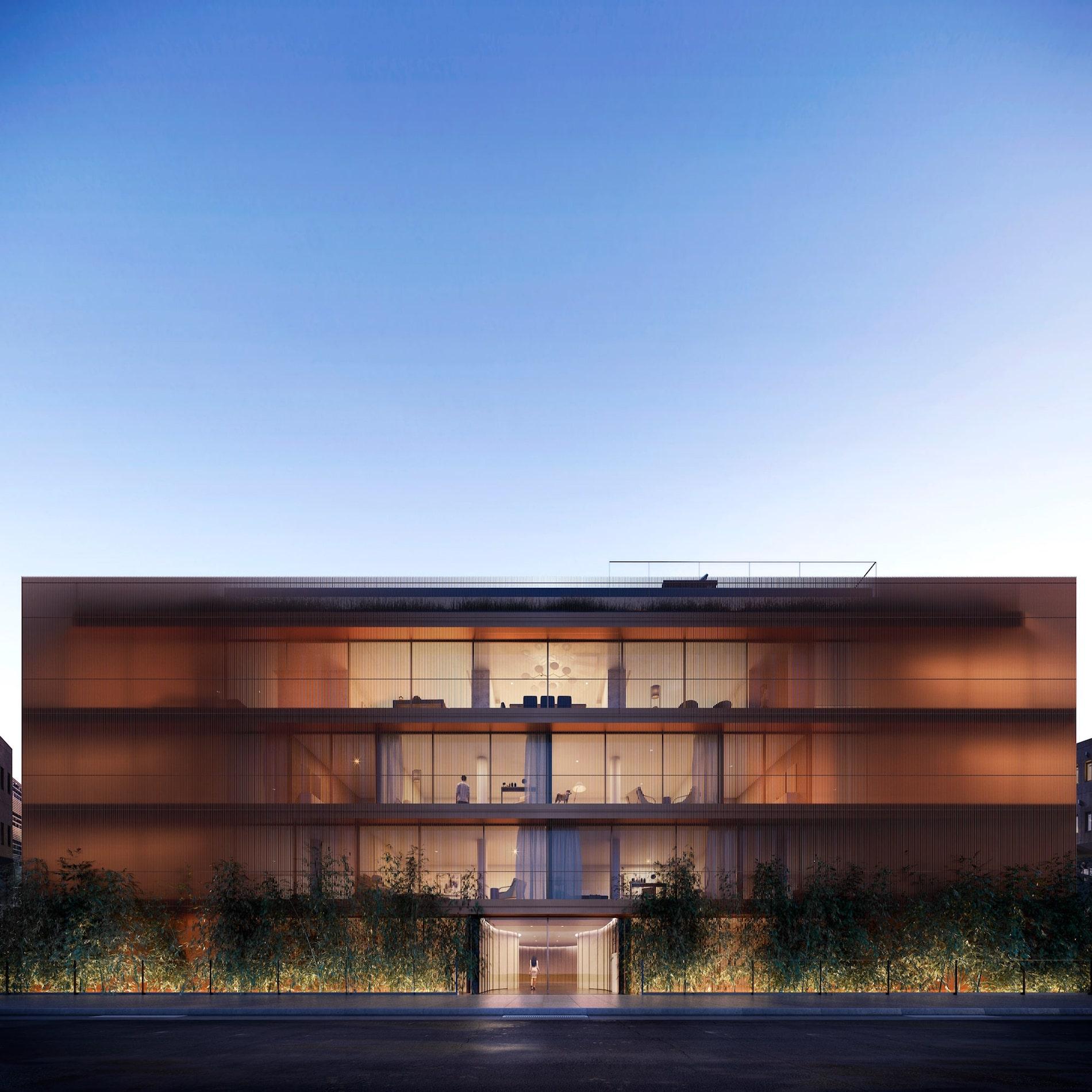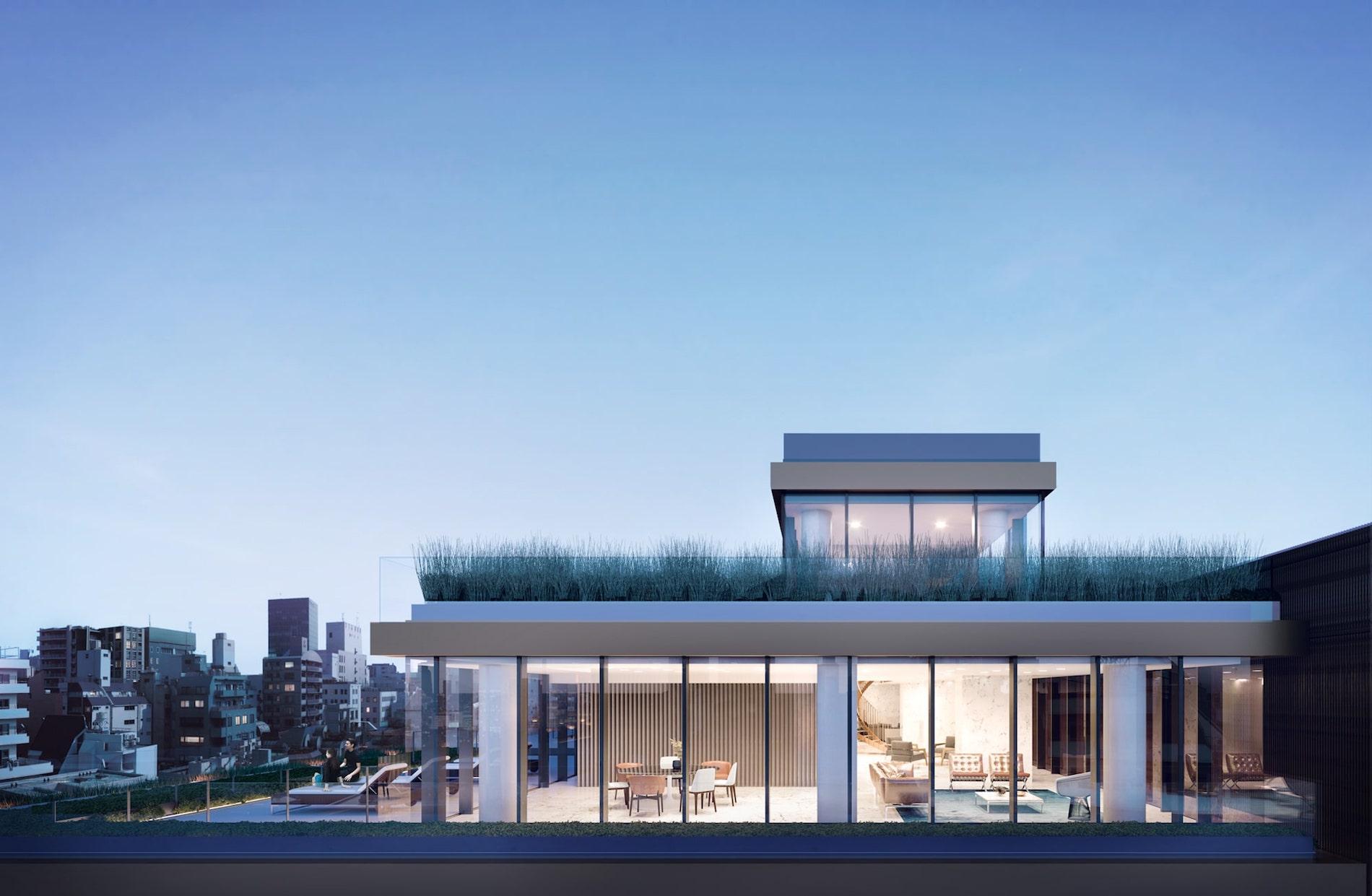 By contrast, the Kita nods to the more intimate, thoughtfully subtle aspects of Japanese culture and philosophy. With just 12 units, it is unusually small in scale for condominiums in the country, which in turn makes for greater freedom of layout, generosity of proportion and exclusivity.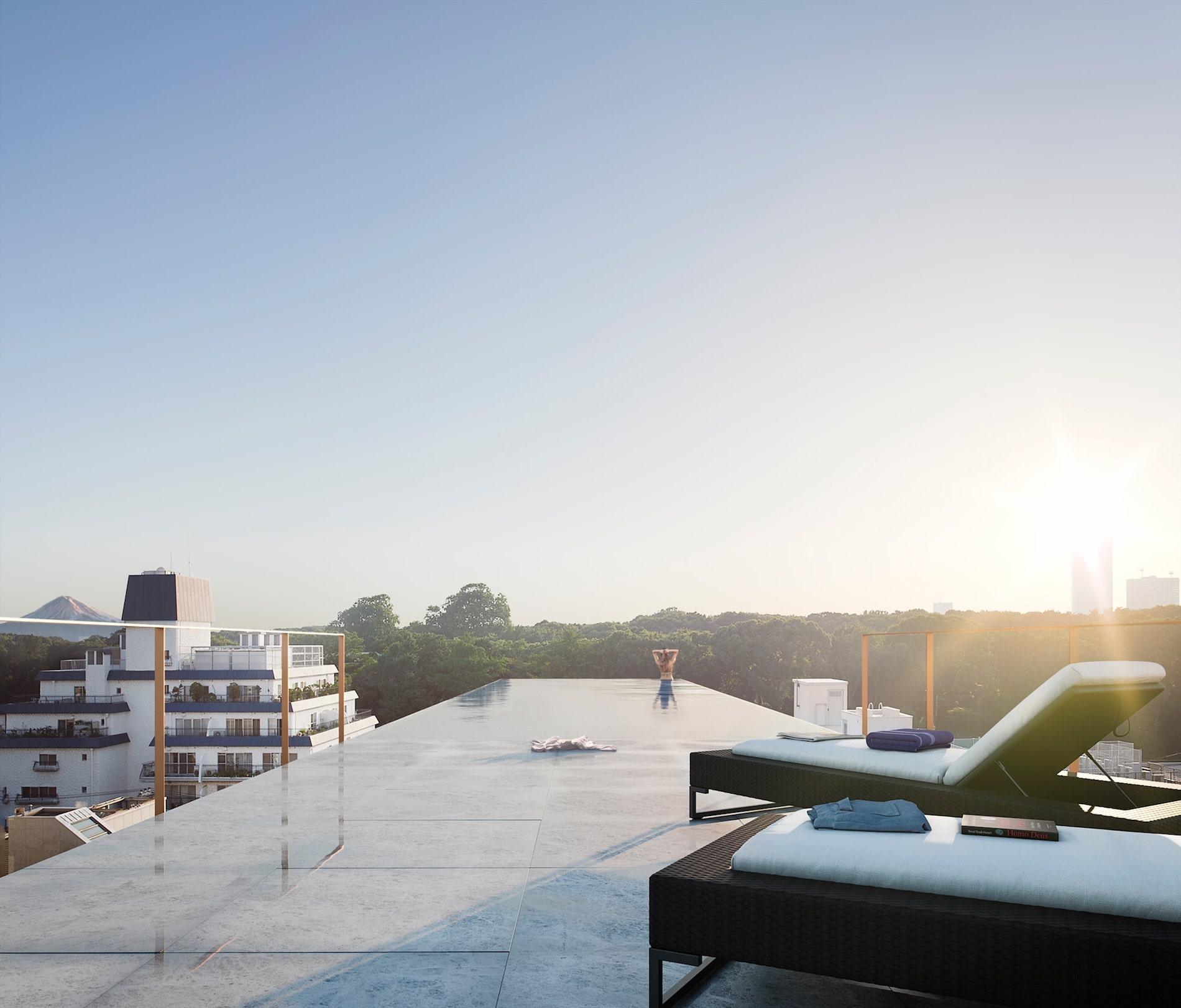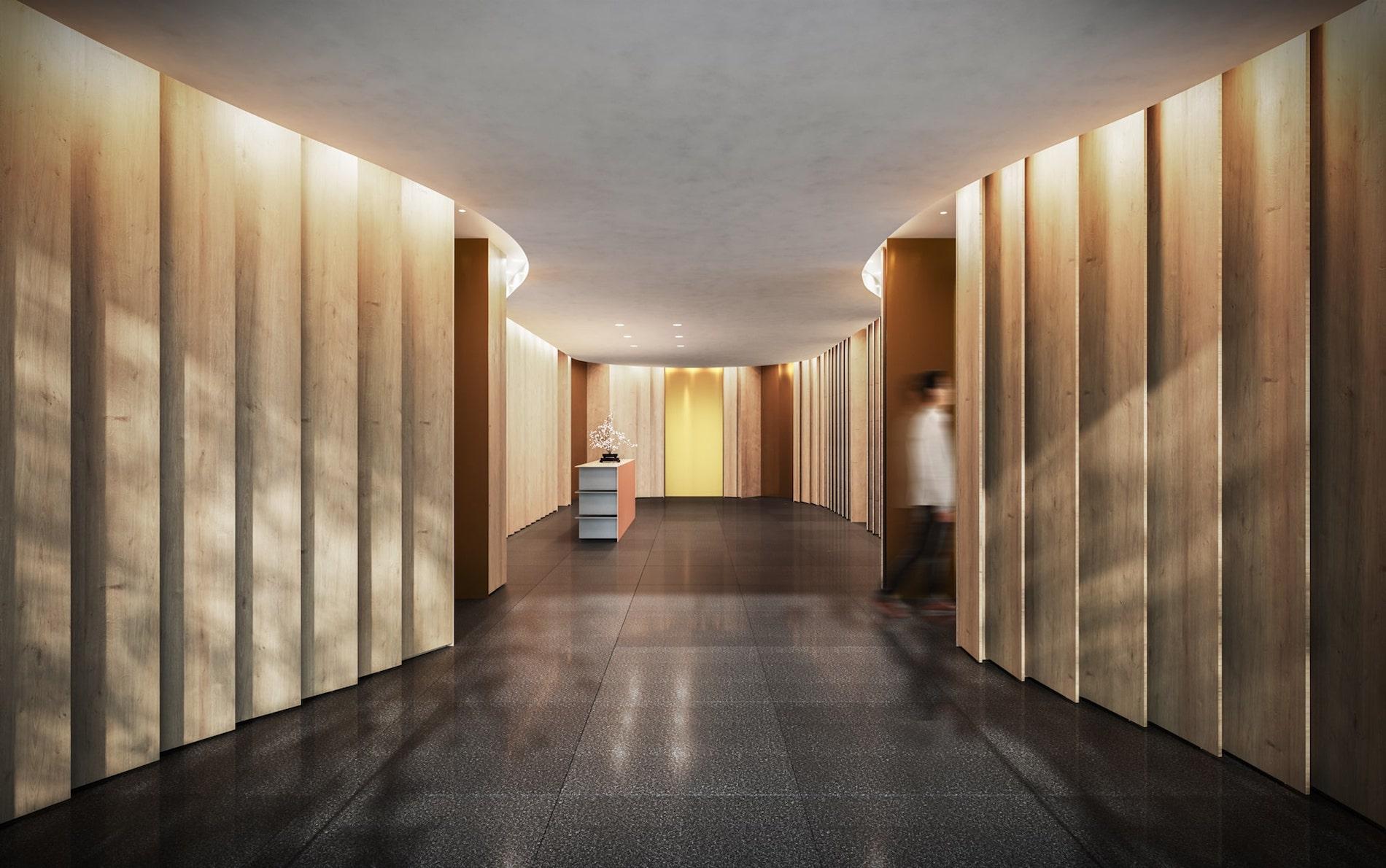 In keeping with Kuma's signature artistry, wooden vertical elements frame the foliage-enfold complex. Sweeping open areas dominate every floor which facilitates new dialogues and entertaining opportunities; expansive alfresco terraces are found on every storey, alongside floor-to-ceiling glass windows allowing for ample light to stream through. Meanwhile, a rooftop infinity pool blends into surrounding verdant greenery and parkland. These all lend to a seamless indoor-outdoor flow and a palpable sense of closeness with nature.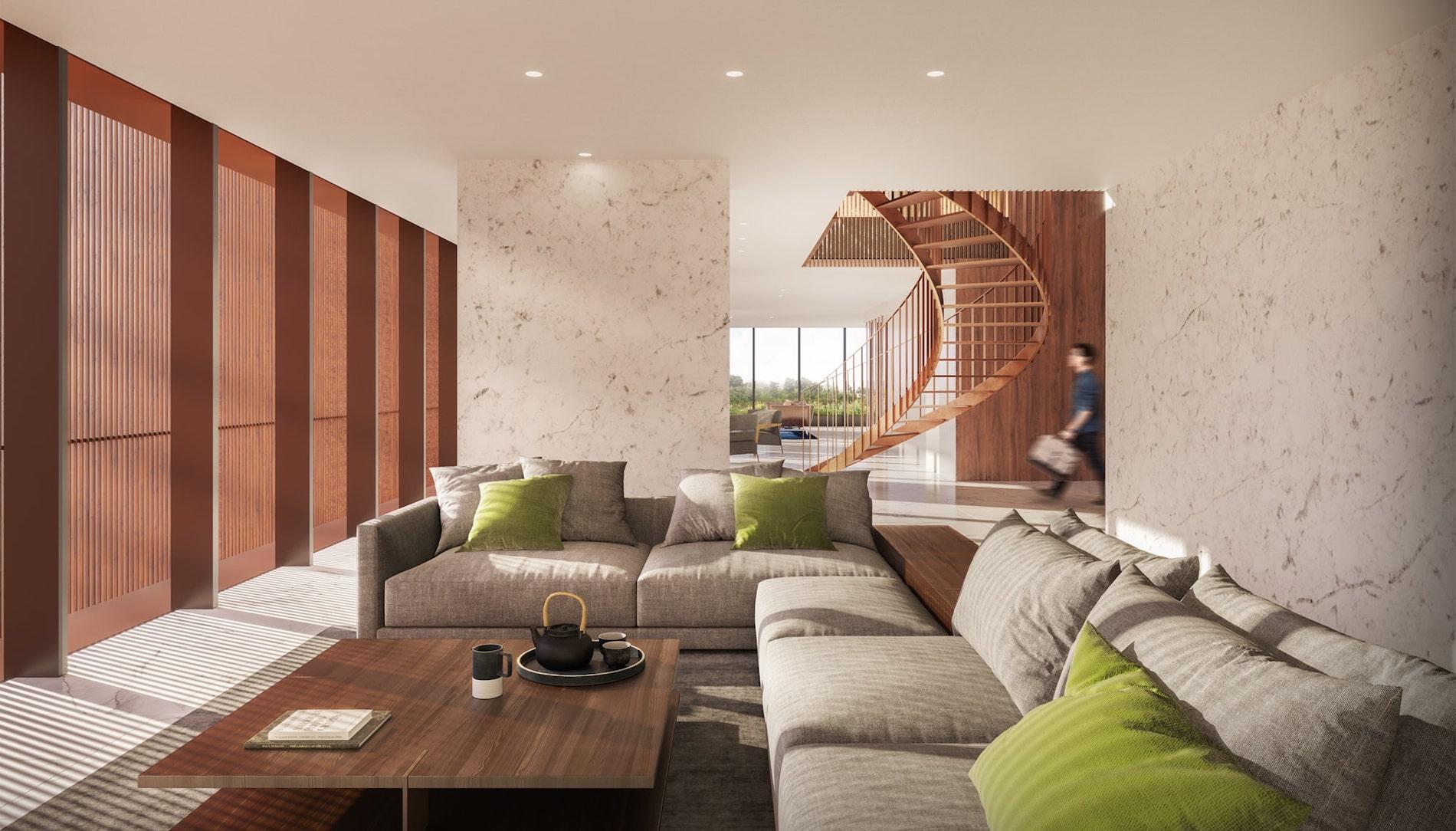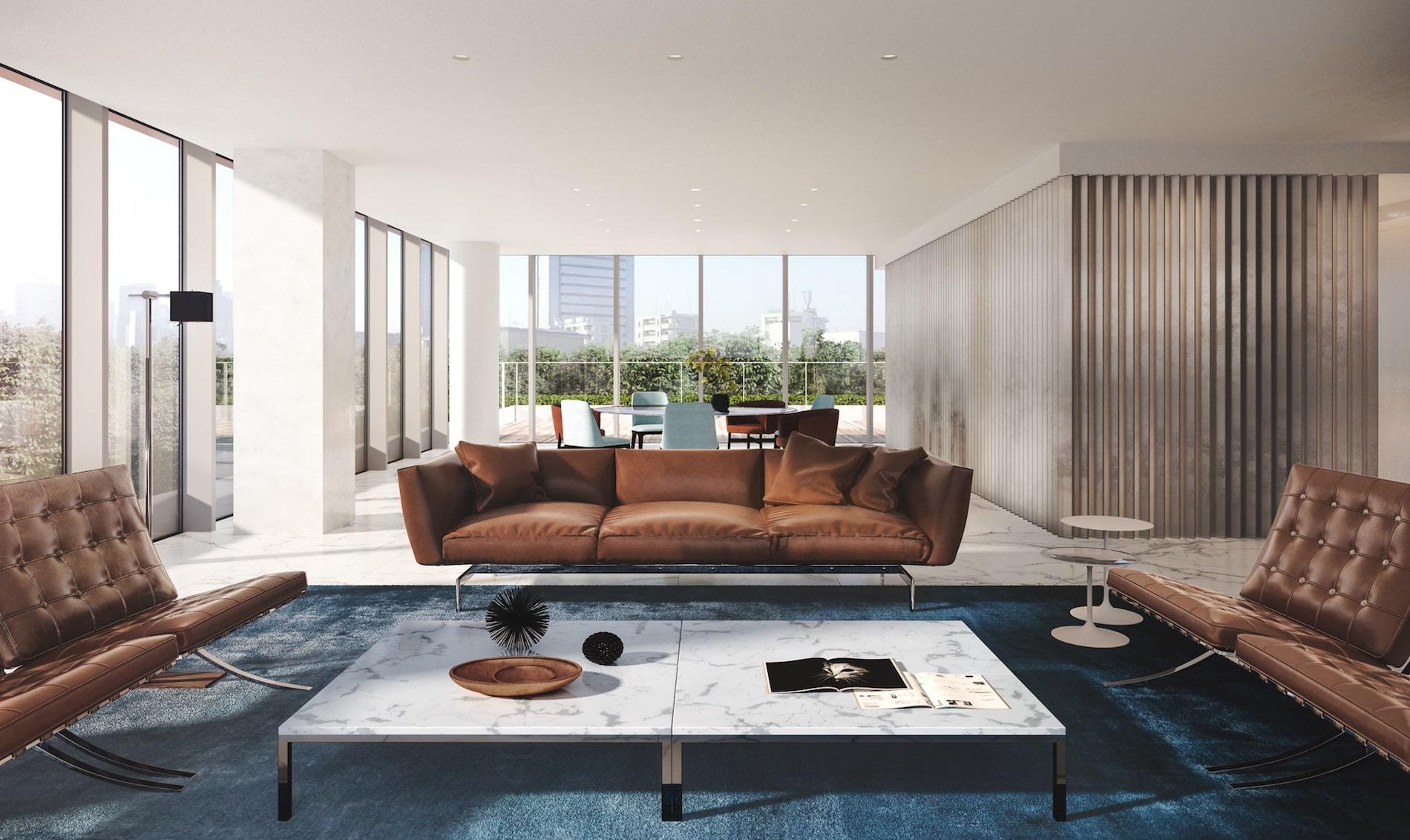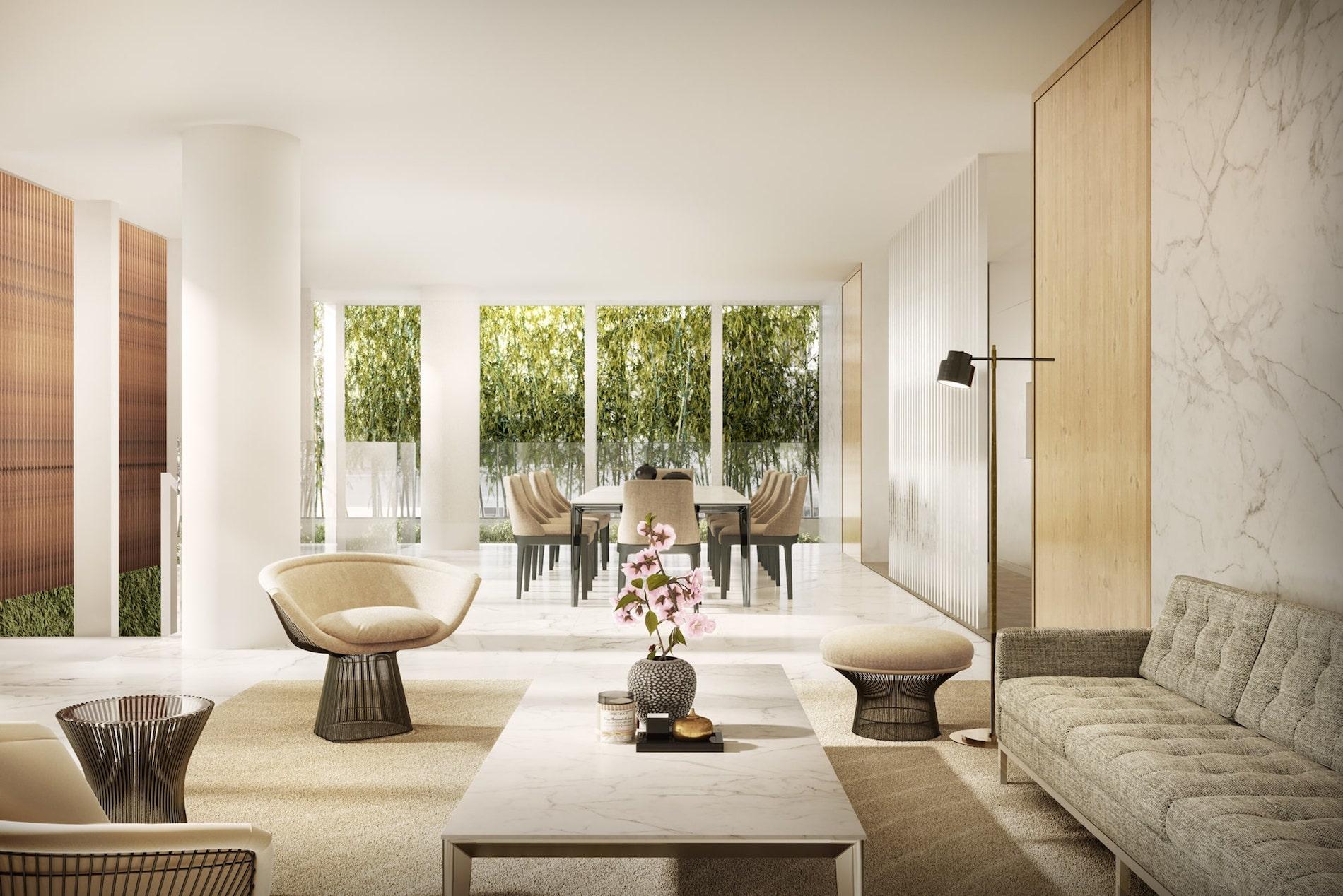 Such is a priority not only for Kuma, but also for Ian Gillespie, founder of the property's Vancouver-based developer Westbank who is known for his audacious, visionary approach as well as a proclivity for sustainability.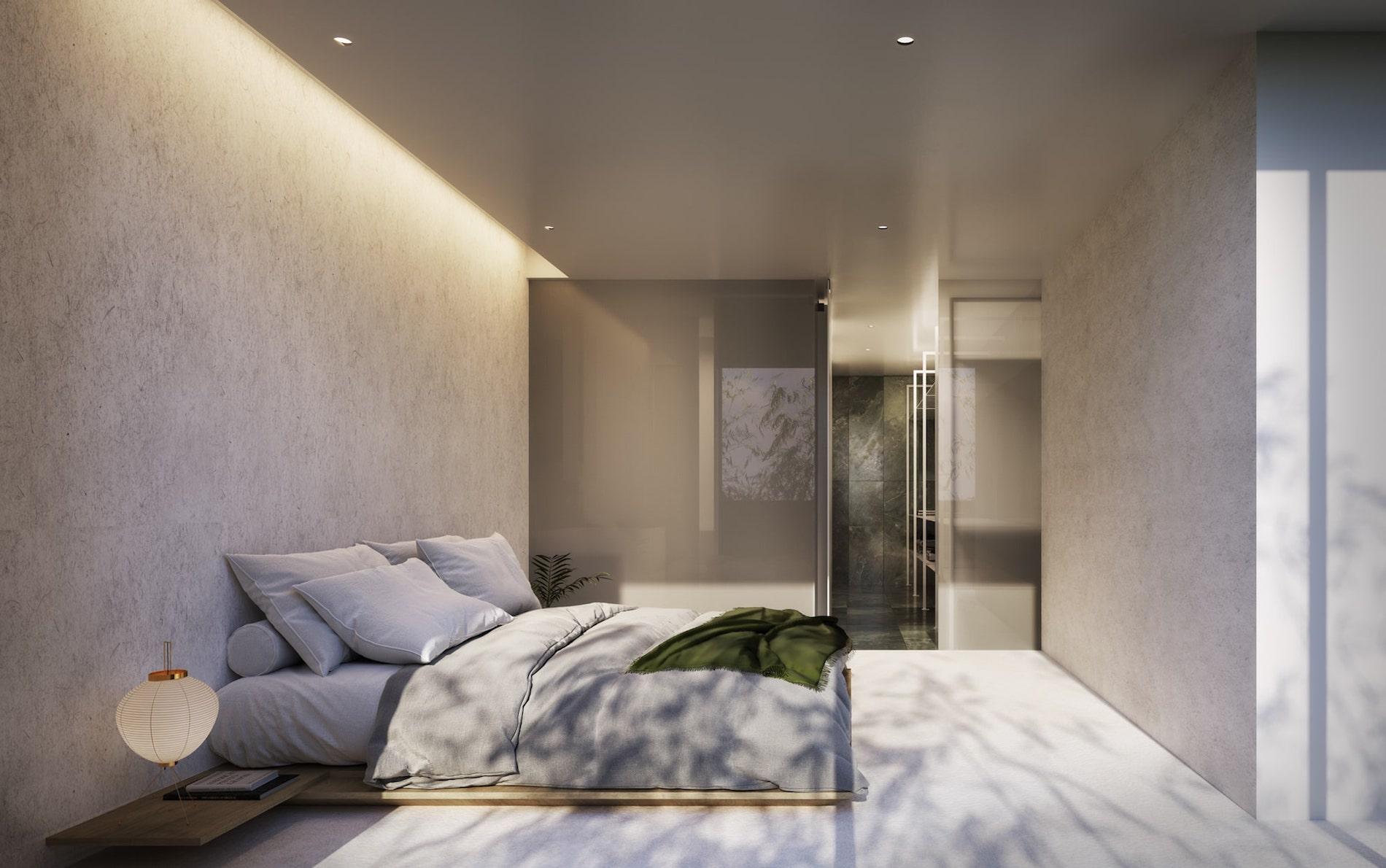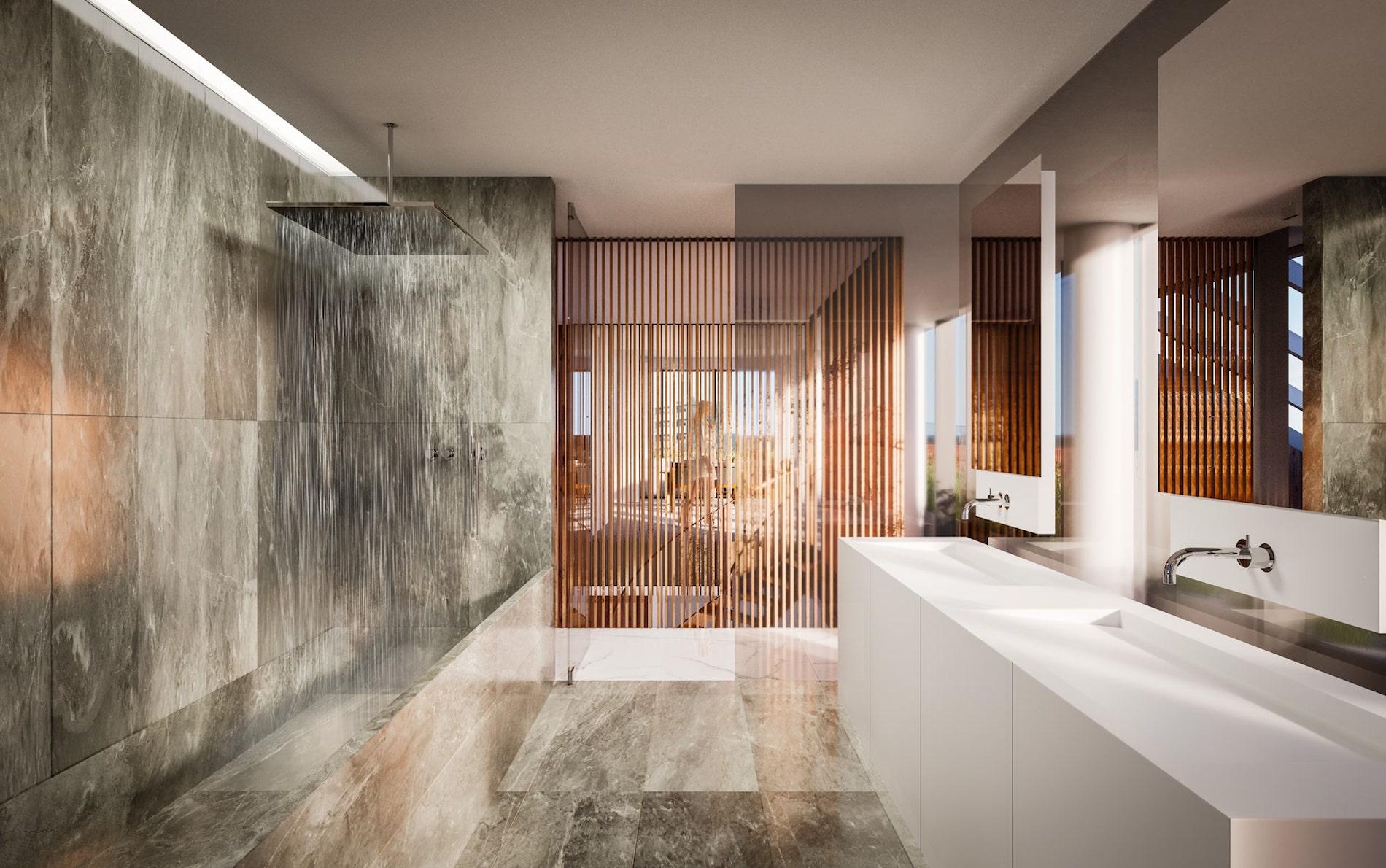 A cohesiveness in design is found in its serene, sumptuously comfortable interiors – also designed by Kuma – featuring heavy use of timber in accents such as screens, staircases, walls and parquet flooring. Multi-textured marble surfaces lend to an organic richness, complementing furnishings in hues of grey, clay, leather brown and muted green.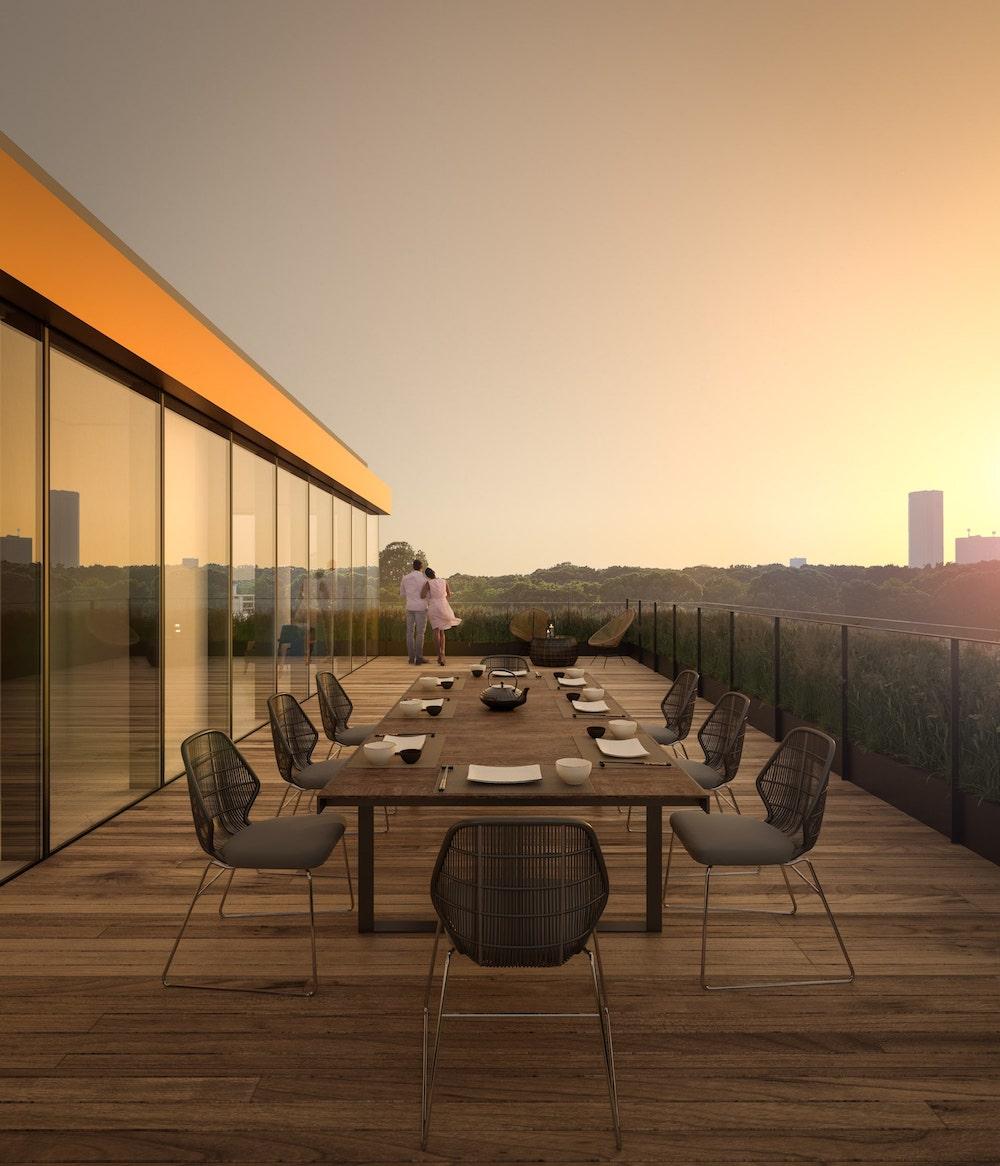 Eastern aesthetic meets all the Western expectations of space, privacy and amenity, complete with luxuries such as a dedicated concierge and a bespoke Rolls-Royce Dawn – a piece of sumptuous haven that feels miles away from the bustle.
Read also: Inside The Newly Revamped Amber With Powerhouse Designer Adam D. Tihany